Welcome to another busy week of new iOS game releases on the App Store! Ok, here's the deal. Yes there is a big-name game that's supposed to come out sometime between now and tomorrow morning, and yes you'll likely be pretty stoked about it. The mystery game hasn't quite launched in time for this weekly roundup, but you can be sure that the moment it arrives we'll let you know in a separate post. In fact, we have a full review of said mystery game ready to go, so be on the lookout for that hopefully in the next few hours. In the meantime, there's plenty of good stuff on tap this week in the list below, so check it out and let us know which games you'll be picking up!
Update: Hovercrash added to the list.
---
Arctic Smash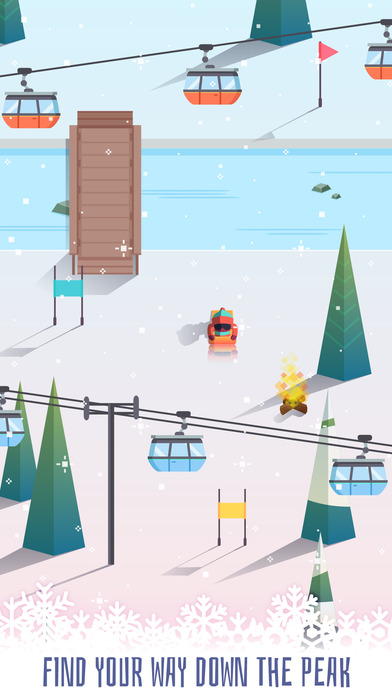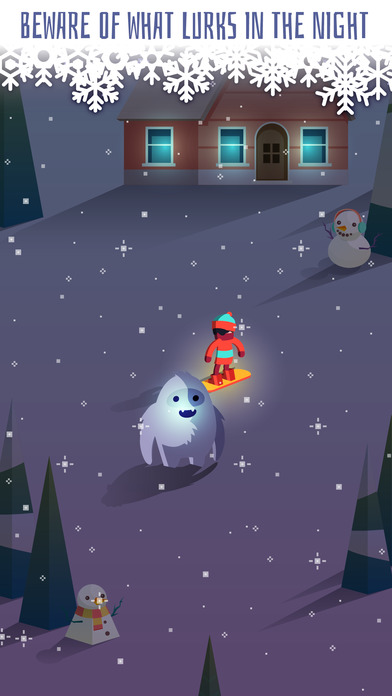 iTunes Description
Put on your gear and hit the slopes with Arctic Smash! With a ton of exciting and fun content this is THE game to download right now!

You'll have an amazing range of different game features to chose from. Wanna ski, snowboard or jump on a sled? Fancy hopping on a snowmobile and race down the mountains? There are day and night features, downhill and uphill modes, lots of levels or an infinite chill runner mode… and so much more ….! Slalom around obstacles down the snowy hills, dive past giant snowballs and beware of the slippy stuff! Anything goes, as long as you get to bottom!

Your friendly arctic mascots will guide you through an easy and fun tutorial to help you. Arctic Smash is equipped with sharp and responsive controls, as well as dynamic tap gameplay, which is easy to follow and learn, making this a game for truly everyone. This game may look easy, but is definitely tricky to master!
Forum Thread: Arctic Smash (By Benfont Limited)
---
Billiard Adventures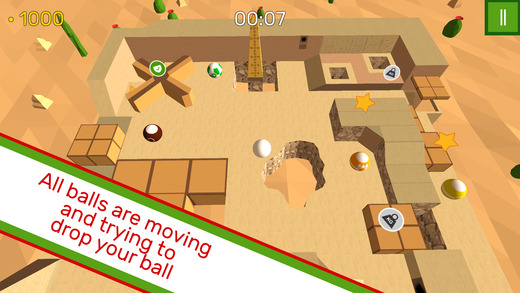 iTunes Description
What happens when billiard balls starts to move by itself, placed on different levels with unique abilities?

The result is billiard adventures – game where you fight with other moving balls – they try to drop you off the level!

Balance on level's edges, solve simple physics puzzles, unlock new billiard balls, perform great combos to complete entire adventure on 48 3D levels across forest, desert, snowy lands and even dungeons.

Endless arena mode – place where you can prove your skills by beating other players scores and become best in leaderboards!
Forum Thread: Billiard Adventures (By Grigoriy Ignatyev)
---
Blades and Rings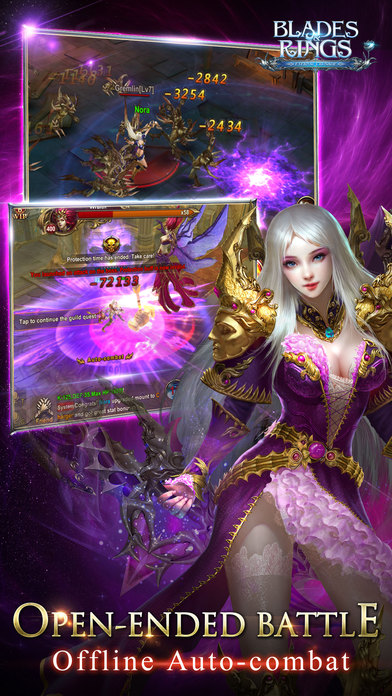 iTunes Description
Blades and Rings is a medieval fantasy 3D MMORPG mobile game. In this game, players travel to the wondrous homelands of the elves, dwarfs, gnomes, orcs, cyclopses and more in order to collect 27 powerful rings and save the world! Featuring many unique game modes and systems, such as the free equipment system, where equipment is obtainable only via killing monsters. The free trade system, in which players can freely trade items without price restrictions. A powerful and diverse social system, including Emperors and civilians, masters and apprentices, guilds and teams. Plus a balanced and exciting world boss system where bosses can be found across the world map and refresh all day long.
Forum Thread: Blades and Rings (by 37GAMES)
---
Conduct THIS!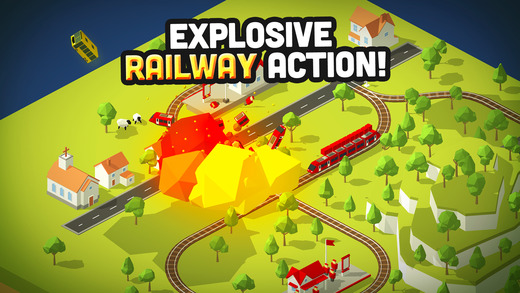 iTunes Description
Conduct THIS! Is an addictive game of explosive railway action that will challenge your inner conductor.

Set in a stunning world, with incredibly simple controls you race against time to bring passengers safely to their destination by commanding trains, switching tracks and avoiding collisions in increasingly challenging action-puzzles.

As you progress you unlock new trains, gain access to new beautiful and mysterious regions and earn awards.
Forum Thread: Conduct THIS! (By Northplay)
---
Congruence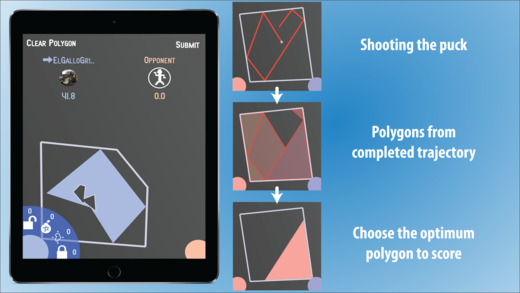 iTunes Description
Definition: con·gru·ence: agreement or harmony; compatibility.

Congruence is best described as "Tron light bikes meets the ancient Chinese game of Go". It is a turn-based battle for territorial dominance. Send your puck flying through the randomly generated game board and pick a completed polygon to score.

Collect and use power-ups to lock, unlock, grow, and explode your captured region. You must balance your effort to collect powerups and score the most advantageous region.
Forum Thread: Congruence (By John Swensen)
---
Crossy Dots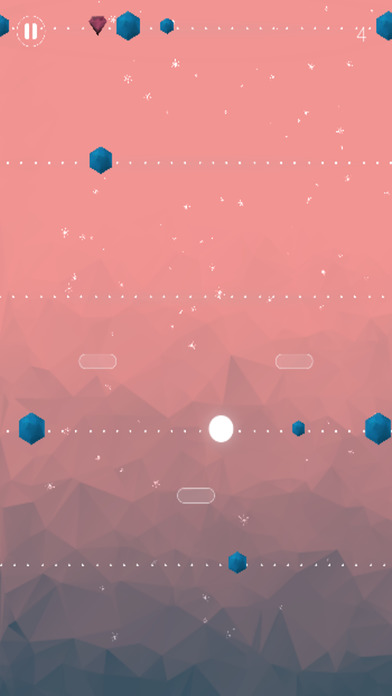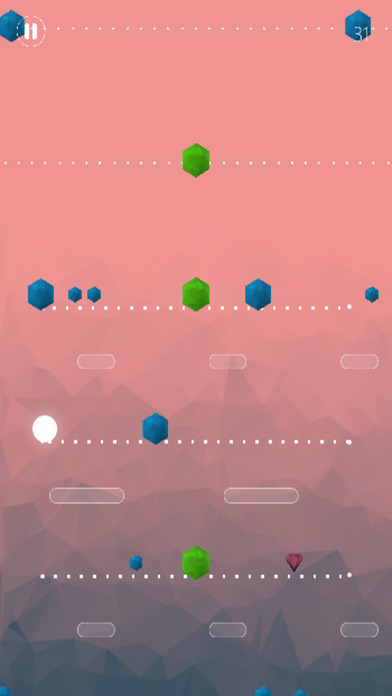 iTunes Description
Crossy Dots it's a addictive game that pushes the limits of your speed and reation.The splendid design and trend colors in the scenes will release you to a new addictive of game.Now, let's control the dots and captivate the world by overcoming challenges.

How To Play Crossy Dots?
Tap anyware on screen to jump and cross over the dots to get one credit.Collect the red diamonds to collect 5 credits. Avoid the blue,green and yellow objects.
Forum Thread: Crossy Dots (By Anaro Games)
---
Crashletics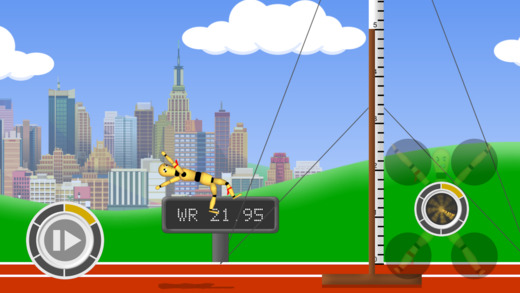 iTunes Description
Unbuckle your seatbelt, smash through the window and compete in a series of track and field events using momentum and gravity to travel the furthest, highest and quickest. Upgrade your skills by your beating personal best and aim for the world record.
Forum Thread: Crashletics (by Kevin Bertman)
---
Dashy Santa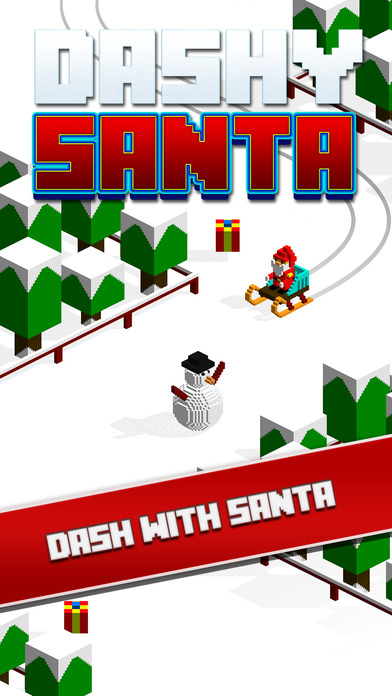 iTunes Description
Santa Claus is in a dash to catch and collect presents in time for Christmas eve. With over 20 naughty and nice friends to unlock, swipe left and right as you zigzag your way down the slippery slopes avoiding objects in your path collecting gifts.

Earn yourself daily rewards and go collect all of Santas friends in time for Christmas. Share your epic crashes with friends, play on leaderboards unlocking high scores and achievements in every game.

No road here, just icy mountains to slide down with many different sleighs to unlock including hoverboards, unicycles, Segways and much more!

Join Santa and funny heroes on this epic Christmas pixel journey featuring blocky minecraft esq game art.
Forum Thread: Dashy Santa (by George Williams)
---
Dawn of Titans
iTunes Description
The BEST graphics on mobile – You've never seen a game like this before!

Battle COLOSSAL TITANS and THOUSANDS OF WARRIORS in monumental wars, all controlled by you.

CAPTURE enemy lands, grow your army, and come to fight, because in Dawn of Titans you either GO BIG or you GO HOME!

Join your friends and PLAY FOR FREE! In the most massive ACTION-STRATEGY game on mobile!
Forum Thread: Dawn of Titans (by NaturalMotion)
---
Ding Dong Christmas Delivery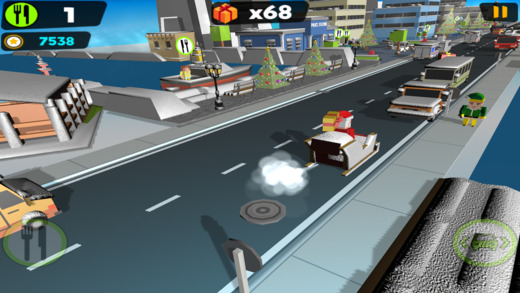 iTunes Description
The paperboy is all grown up and has graduated to delivering hot slices of pizza around town. Take control of a huge variety of vehicles, from tanks to boats and all in between. Dodge traffic and deliver as much food as you possibly can!

Christmas Edition – Help Santa deliver all his presents!

FEATURES
◉ Ride around town delivering food to all of the hungry citizens
◉ Collect over 25 vehicles, ranging from tanks, boats, police cruisers and many more!
◉ Drive through towns, army camps, farms and urban cities
◉ Dodge traffic, neighborhood pets, and starving zombies
◉ Compete for the high-score on Game Center leaderboards
Forum Thread: Ding Dong Christmas Delivery (By Secret Box)
---
Flipman Adventure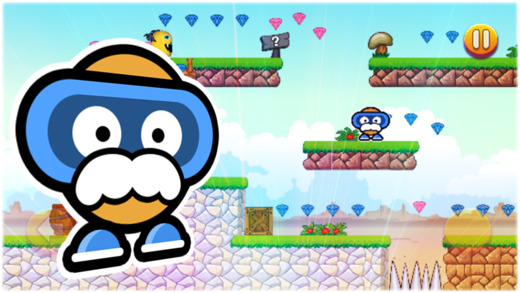 iTunes Description
Super Flipman Adventure World

Collect all the Diamonds to unlock next levels and finally release your buddies, Papy and Robo .

Finish 1st World will send you directly to bonus level where you have the chance to unlock and release Papy .

Finish 2nd World will send you directly to second bonus level where you have the chance to unlock and release Robo
Forum Thread: Flipman Adventure (by Anaro Games)
---
Formula Clicker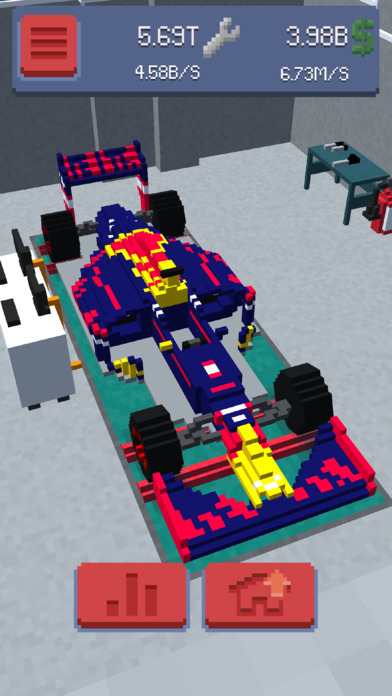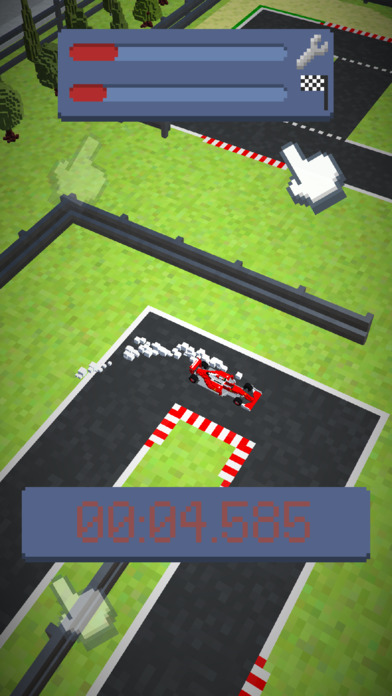 iTunes Description
Have you ever dreamt about running your own racing team? Now you can!

Formula Clicker – Idle Manager is a idle tycoon game where you should make money and build faster Formula car. Work on your car, test it on track, upgrade parts, sign sponsors, hire people, upgrade buildings, paint your car, test it on dyno and smash track records – do all this, become billionaire and build the ultimate Formula team!

Use this incredibly colorful 3D world to go wherever you want and do whatever you need. And there is plenty to do – discover all part and their upgrades. Upgrade buildings till you create the greatest Formula team world have ever seen!
Forum Thread: Formula Clicker – Idle Manager (by Wojciech Grzesik)
---
Frantic Ball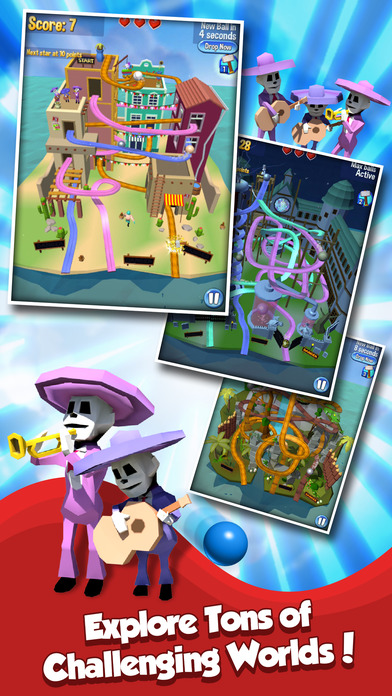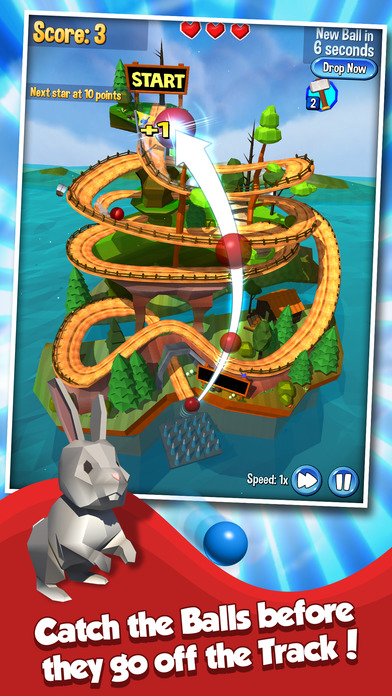 iTunes Description
Sharpen your reflexes and prepare for marble madness! Frantic Ball is a High Score Arcade Physics Puzzler where players track and catch balls as they make their way through elaborate trap filled mazes! Sounds simple right? Don't get distracted by the dazzling scenery! If 3 balls fall into the Danger Zone then it's Game Over!

Features
• Solo the 6 Iconic Campaign Maps in Living Worlds!
• Customize and Upgrade your Experience with Unique Marbles and Power Ups!
• Test your mettle against other players by topping the Leaderboards!
• Compete in 3 Different Difficulty Settings; Easy, Hard and Frantic!
• Experience hours of gameplay with endless depth and replayability!
Forum Thread: Frantic Ball (by FishPotato Games)
---
Galaxy on Fire 3 – Manticore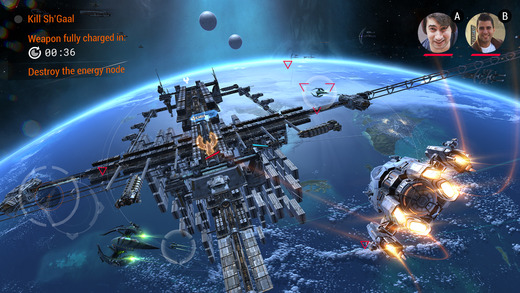 iTunes Description
Galaxy on Fire is back! Pierce the heart of the Neox Sector and take down the galaxy's most wanted criminals in Galaxy on Fire 3 – Manticore! Please note that iPhone 5, iPad 4, iPad Mini 1 and iPod Touch 5 or older are not supported.

# # # INTENSE SPACE FIGHTS IN STUNNING ENVIRONMENTS # # #
Accept a contract, pick a ship and dash into space. Show your piloting skills in a broad variety of contract, freelance or boss missions. Fight unrelenting enemies in breath-taking outer space environments. Dodge in-coming missiles with perfectly timed barrel rolls and dash through the ramifications of giant space stations. And once your shields are up again, strike back and give 'em hell!
Forum Thread: Galaxy on Fire 3 – Manticore (By FISHLABS)
---
Honey Beellionaire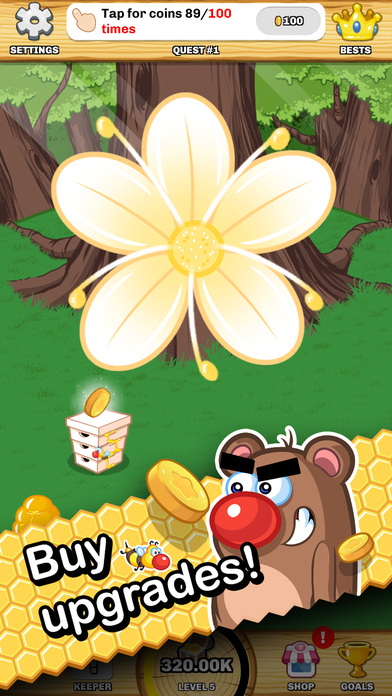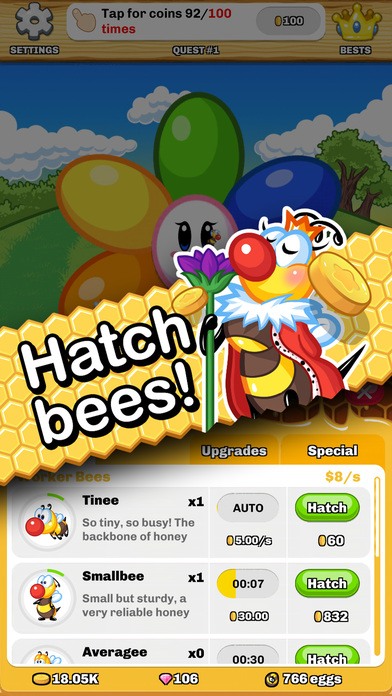 iTunes Description
They say honey is liquid gold. Well, it really is! In this incremental clicker game you plan to become the richest beekeeper of them all… Or shall we say, a BEELLIONAIRE! With its super cute, crisp graphics Honey Beellionaire will win your heart and fill your pockets with golden coins.
Hatch bees, buy upgrades, do quests, grab prizes, there is always something to do for a beekeeper.

You can choose to click away and increase your earnings rapidly, or just lay back and let your worker bees do the coin gathering – they continue their work even if you close the game. Then use those coins to buy upgrades for your bees, to earn even more: the limit is the sky! Familiar, engaging gameplay with some unique twists that will keep you coming back for more, progressing each time a little further. Casual players enjoy the simple pleasure of gathering coins and hatching bees, while advanced players will have fun trying to figure out the best strategies on using the various features to progress quicker.
Forum Thread: Honey Beellionaire (by Eper Apps)
---
Hovercrash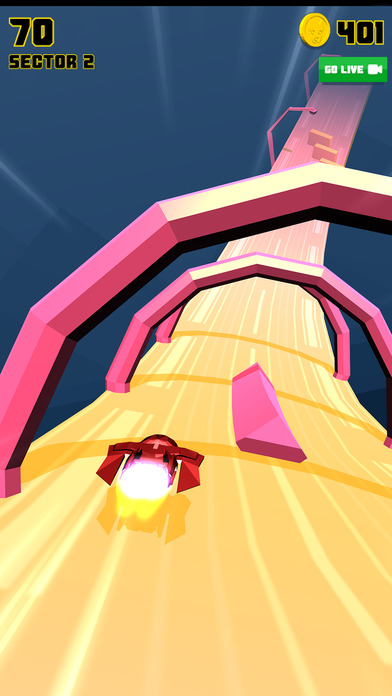 iTunes Description
Hovercrash is a fast, minimal arcade racer with thrills, tunnels and turbo boosts!

Choose your high-speed anti-gravity ship and hit (or actually hover) the road! Dodge weird and dangerous obstacles as you try to survive for as long as possible. And when you learn the basics, lift your finger off the screen and increase your score multiplier even faster!

Stunning graphics, energetic EDM soundtrack and simple one finger controls make Hovercrash one unique high-score chasing experience.
Forum Thread: Hovercrash (by Kiemura Oy)
---
Jasper's Rocket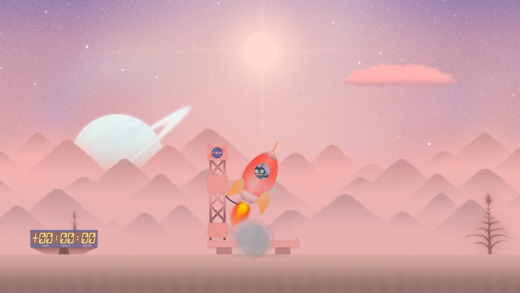 iTunes Description
This cat's got problems.

Marooned on a moon where the currency is bananas, Jasper's rocket wasn't designed for paws and is horribly fuel inefficient. Luckily, a chain of service stations operated by monkeys accepts bananas for fuel. But just how far can Jasper get on such an alien moon orbiting a gas giant in a remote binary system, while avoiding prowling flying saucers?
Forum Thread: Jasper's Rocket (By Riada International Pty. Ltd.)
---
Le Parker: Sous Chef Extraordinaire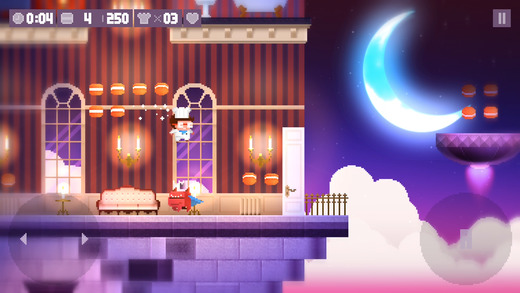 iTunes Description
Featured as Apple's New Games We Love! Le Parker: Sous Chef Extraordinaire is a tough-as-nails platformer with tight touch controls crafted in the spirit of the classics we loved as kids. You play as Le Parker [Sous Chef Extraordinaire] who makes a meringue so perfect, so impossibly light, it literally floats. The lightest dessert, however, is the heaviest burden. Only Parker's true love has the secret recipe — the Princess! But the King has his men raid her chambers! They steal Parker's secret, harness the meringue's immense power for evil and banish Parker from the Kingdom! Guide our hero on an epic culinary quest to rescue the princess, assemble a kitchen of secret utensils, and give the King his just desserts. Bon Voyage, Parker!
Forum Thread: Le Parker: Sous Chef Extraordinaire (By Play Pretend)
---
The Mannequin Challenge Game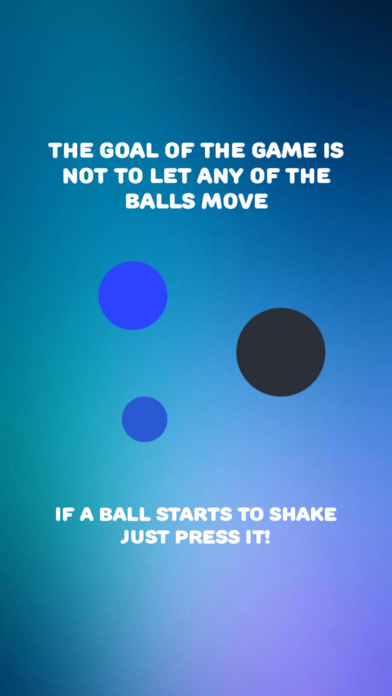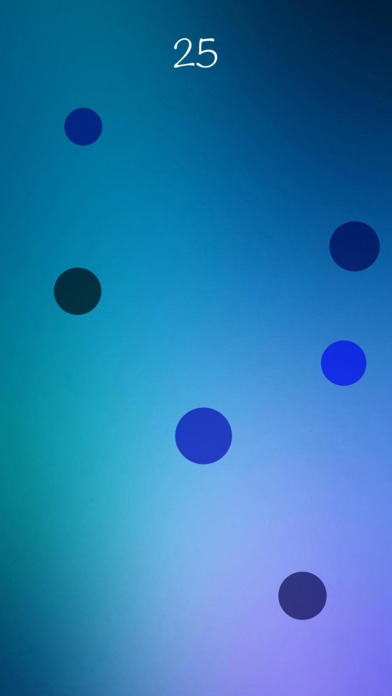 iTunes Description
THE MANNEQUIN CHALLENGE*

A challenging and addictive game based on the mannequin challenge!

It's simple, just tap the balls as fast as you can when they start shaking. Don't let them move!

With an original remix of the challenge's song!
Beat your friends high score!
Forum Thread: The Mannequin Challenge Game (by Shattered Box)
---
Mister Bounce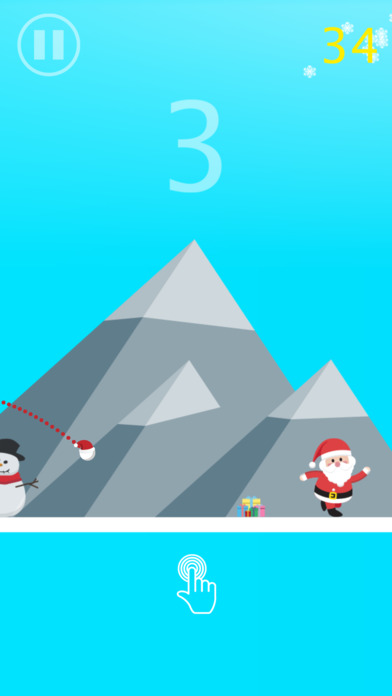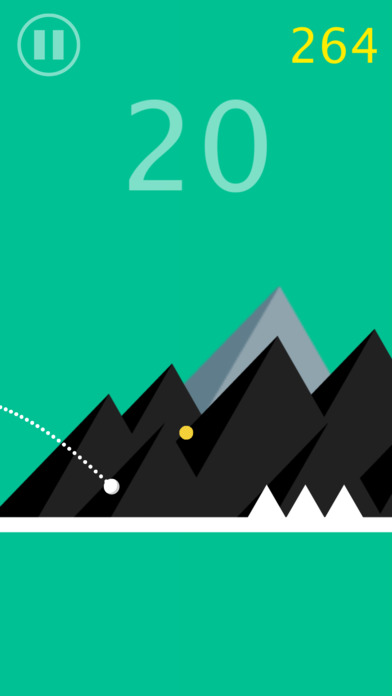 iTunes Description
Mr. Bounce is a simple one tapping casual game! Tap to bounce onto the platforms and avoid the spikes! But take care, because some of the platforms move or disappear! The more distance you travel, the higher your score! Collect coins to unlock new balls and worlds! Mr. Bounce is easy to learn but hard to master!

Train to improve your skills and break through the top of the leaderboard. Show off and share your highscore with your friends. How long can you survive?
Forum Thread: Mister Bounce (by Eageron GmbH)
---
My Daddy, My Christmas
iTunes Description
My Daddy, My Christmas is an adorable game about being a good Daddy, and trying hard to get back with his daughter for Christmas!

Features:
* Adorable doodle graphics, minimalist but still beautiful.
* Lovingly-crafted level designs with multiple game mechanics.
* Beautiful sound tracks.
* Lovely story about a good dad, reminding the meaning of Christmas Time.
* iMessage Stickers included!
Forum Thread: My Daddy, My Christmas (by Pine Entertainment)
---
Nicki Minaj: The Empire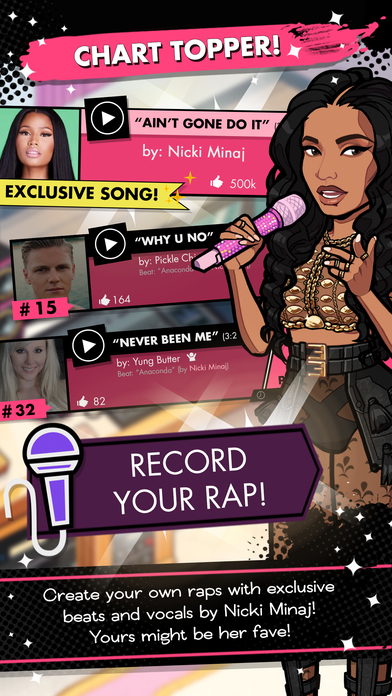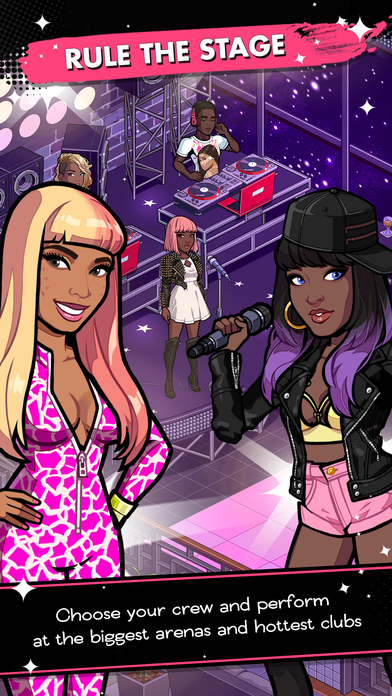 iTunes Description
RULE THE WORLD WITH NICKI MINAJ Join the Queen of Rap in a dramatic adventure as you rise from humble beginnings to become the next legend of hip-hop!

NEW EXCLUSIVE NICKI MINAJ SONG Drop a verse on Nicki's new song "Ain't Gone Do It"!

EXPRESS YOURSELF Write lyrics and record your own raps to share with friends!

LIVE THE LIFE Party at penthouses and clubs; chat live with that hot guy or girl who's checking you out!

SET THE TRENDS Dress to impress with the latest fashions and show off your best outfits!

LIVE LARGE IN YOUR CRIB Customize your crib and invite your friends to party all night!
Forum Thread: Nicki Minaj: The Empire (By Glu Games)
---
Pianista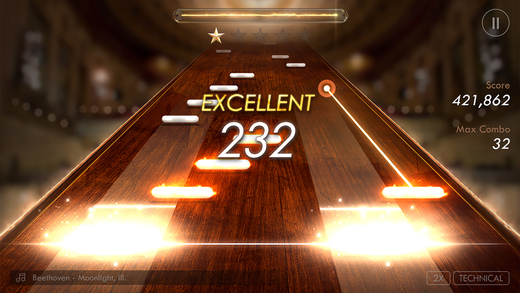 iTunes Description
Why playing classical music can't be fun? Iconic classical music pieces give you fantastic experience. High-quality classical music rhythm game from rhythm game meister! Check out our screenshots!

Features
• Pianista is free to play, just download and enjoy it! (offered In-App purchase)
• Legendary music pieces : Iconic pieces of classical music from fourteen greatest composers.
• Thumb optimized : easy to play with thumbs, allow to comfortable handheld play.
• Golden Play : Clearing random song, player could earn Golds.
• Collection Play : With Golds earn in Golden Play, Player can unlock songs and play in this mode.
• Various Options : Pianista give options to play, 3 speeds and fade in-out options.
• Game for everyone : Challenge yourself by completing easy to extreme songs.
Forum Thread: Pianista (By Superb Corp.)
---
Pine Grove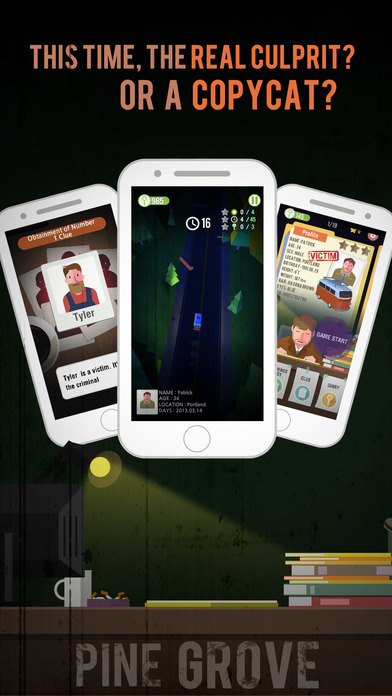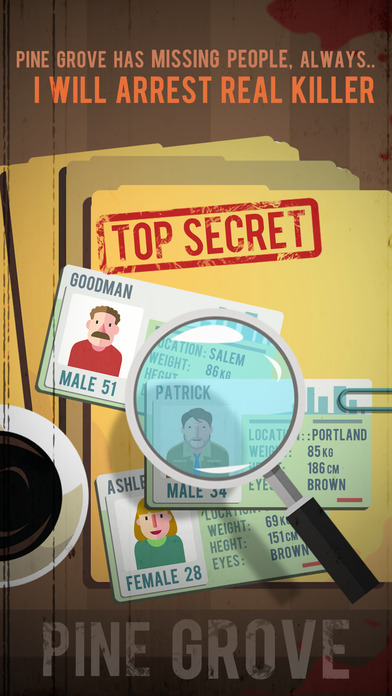 iTunes Description
A pine grove where there are no footsteps of people due to continuous missing cases. The case is still unsolved and nothing has been found out…

One of the mission people is Patrick, a brother of John who is a 'Psychometry' and reads an evidence to go back to the crime scene. With his power, he tried to find the culprit and his brother. However, he only has a handful of belongings of missing people at the crime scene and their names.

Now, you become 'John' and solve the case by going back to the time of accident and collecting the evidences!
Forum Thread: PINE GROVE (by Rectworks)
---
PixFly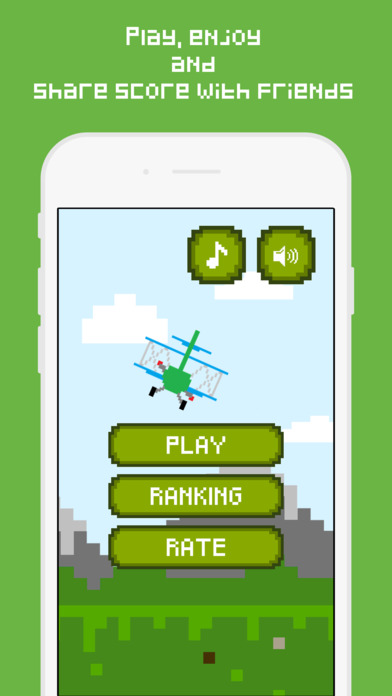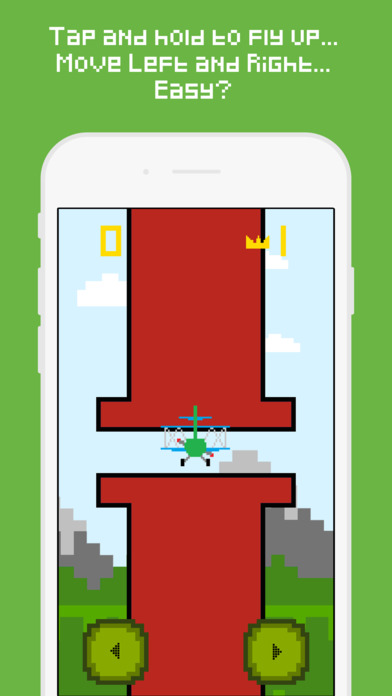 iTunes Description
PixFly is arcade game involving the maintenance of an airplane flying at an appropriate height, so that it fits on to incoming between the pipes. The player has the ability to control the height of the aircraft, but it must also use the buttons to turn left / right, to avoid incoming obstacles.
Forum Thread: PixFly (By Slawomir Bienia)
---
Puzzle Royale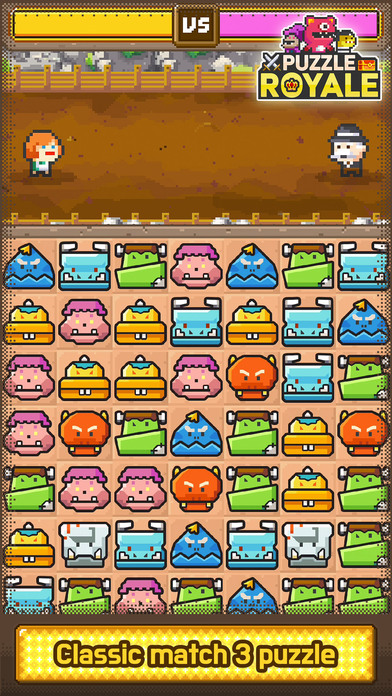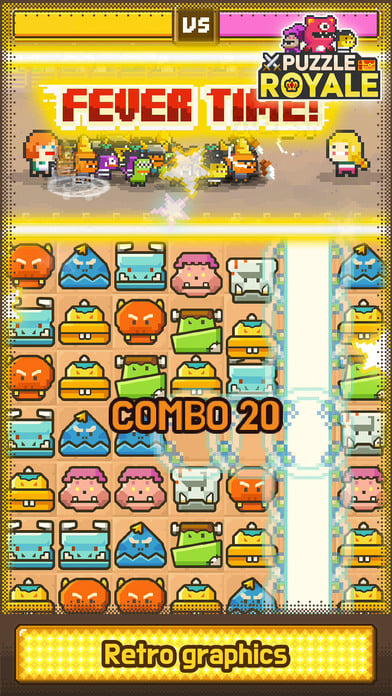 iTunes Description
Classic match 3 puzzle with a fun twist
Match 3 monsters of the same color! It's a simple game for everyone.
Play for the long term with the battle and level system.

Welcome to the puzzle monster battle!
You are a monster summoner in the Puzzle Kingdom. A battle tournament has opened on behalf of the Princess who dearly loves the monsters. The winner of the tournament gets to tie the knot with the beautiful Princess… but really, who cares?
Just dazzle us with your puzzle skills!
Forum Thread: Puzzle Royale (by NANOO COMPANY)
---
Rocky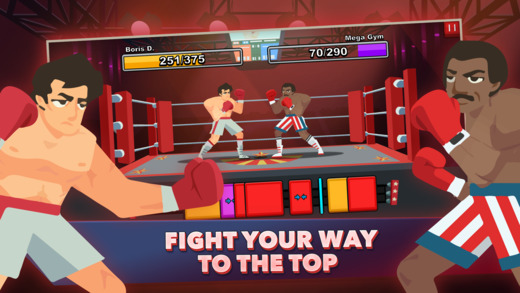 iTunes Description
Step into the ring with your favorite epic characters from the ROCKY film franchise, including Rocky Balboa, Apollo Creed, Clubber Lang, and Ivan Drago! Challenge real players worldwide as you fight your way to the top!

THE ROCKY FRANCHISE:
*Rocky vs. Apollo*
*Rocky vs. Clubber*
*Rocky vs. Drago*
Experience the legendary rivalries in the most unique free-to-play fighting game on your mobile device!
Forum Thread: ROCKY (by Tapinator, Inc.)
---
Silent Depth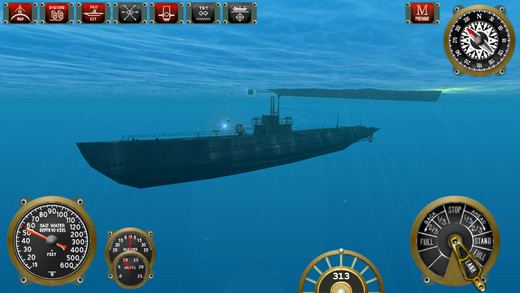 iTunes Description
Welcome to Silent Depth, the first real 3d submarine simulation for mobile devices. Being a member of the Silent Service of the US Navy you take command of a Gato/Balao class submarine and go on extended patrols in the dangerous waters of the Pacific in world war II. Your task is to attack Japanese merchant ships without being caught by destroyer escorts either using your torpedo weapons or your deck gun in a realistic environment. Control your submarine, use your strengths and find the weak spots of your enemy. Only that way you have a chance to survive this thrilling 3d simulation. Run silent, run deep!

No ads, no in-app purchases, just the full game for one price. Free updates for the life time – and there will be much more content to come! Attacking war planes, medals, achievements, missions to name a few.

This is the first non arcade submarine simulation game for mobile devices playing in the Pacific Ocean.
Forum Thread: Silent Depth – WWII Submarine Simulation (by COBBLECROWD)
---
Solar Siege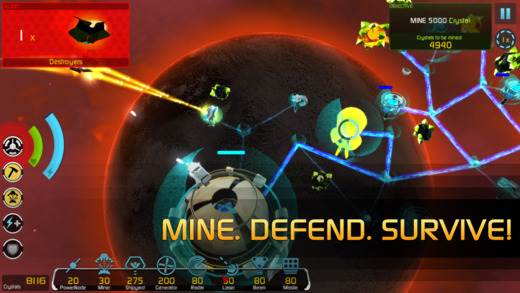 iTunes Description
You're the Commander of a Deep Space Mining Station. Construct defenses to protect your miners and harvest the riches of the cosmos. Managing your power network is crucial to sustain operations and defend with maximum effectiveness against an alien foe who want a piece of the galactic pie.

From the team that brought you the award winning Sentinel sci-fi tower defense series comes the long awaited successor to Space Station: Frontier!
Forum Thread: Solar Siege (By Origin8)
---
Squary's 2: Deliver the Gifts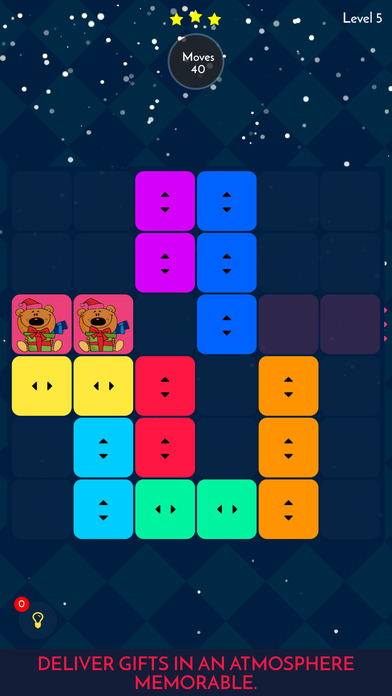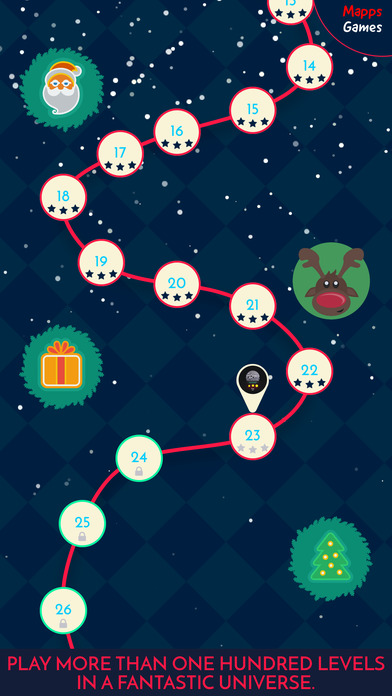 iTunes Description
Deliver the Gifts before Christmas ! Come play the new addictive free puzzle game :

*** WHY YOU WILL LOVE SQUARY'S 2 : Deliver the Gifts ***
FREE to play
DELIVER Gifts on an ADVENTURE through 100 original levels
ADORABLE, FUN, and thoughtful DESIGN
EVENTS with new levels each week
CHALLENGE your friends on Facebook, beat their scores
STATISTICS of your adventure
BONUS GAME like 2048…
Forum Thread: Squary's 2 : Deliver the Gifts (by Mapps Games)
---
Steampunk Syndicate: Tower Defense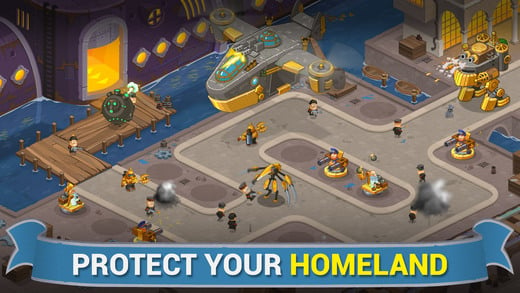 iTunes Description
Steampunk Syndicate is a unique tower defense with elements of collectible card games. Steam Era has begun. The Great Revolution has been ending with the defeat of progressive rebel forces. There are only few heroes left. Syndicate is taking over the power and start terrorizing people. In secrecy, far from civilization rebels have built The Defender – a giant steam robot. The last hope to cast off the tyranny. With the Defender rebels are coming back to fight and this time they are really ready. The only problem is that the Syndicate found out the rebels' plans and desires to destroy the robot. Your main goal is to protect it.

Steampunk Syndicate is tower defense game made in awesome steampunk setting. We created an ingenious game world with a lot of charismatic characters, steampunk weapons, towers and beautiful highly detailed levels such as the City, flying Battle Cruiser, Submarine and many more.

In Steampunk Syndicate you should destroy waves of enemies by building defensive towers of different types. There are 4 types of towers in the game now: gatling gun, firethrower, bomber and electrobot. Moreover, the player will have an opportunity to control special units – heroes and use a number of special items and attacks.
Forum Thread: Steampunk Syndicate: Tower Defense (by Dmitry Gushchin)
---
Super Jump Robot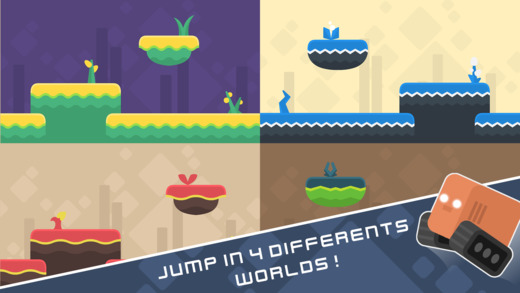 iTunes Description
A simple to learn, but hard to master robot jumping game!

Make this little robot jump at each touch on your phone screen. Keep holding your click down to jump higher. Jump over holes, don't touch platforms at it's side, avoid spikes and any other obstacle you may find at his path. You may run trough abstract geometry worlds of water, plants, sand and lava.

Challenge your friends to see who have better skills!
Forum Thread: Super Jump Robot (by Eduardo Scherer)
---
Symmetria: Path to Perfection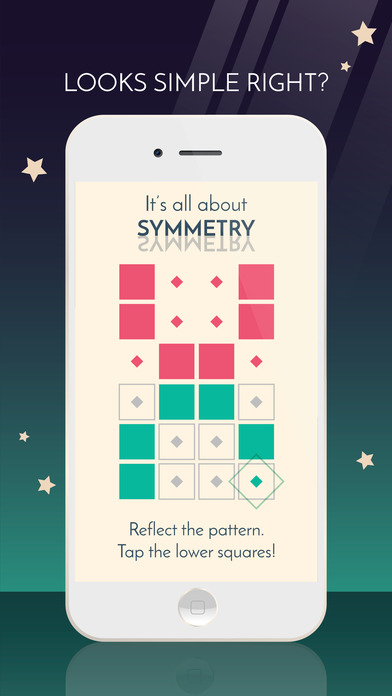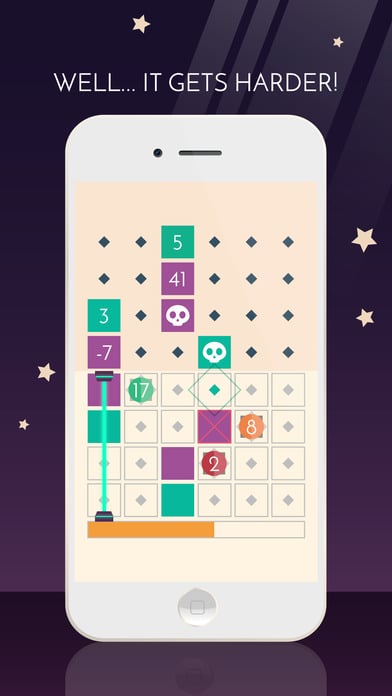 iTunes Description
Symmetria is a fast-paced puzzle game about symmetry. A simple yet challenging exercise for perfectionist minds.

Why did we create Symmetria?

There's a little itch lurking inside all of us. A little itch that makes us do weird things. Weird things like… avoiding to step on floor tile lines, eating M&Ms in strict color order or becoming mad because that stupid text box won't align pixel-perfectly.

And… that little itch just LOVES symmetry!

Symmetria was made to render that strange, yet universal satisfaction that produces symmetry as an elegant, challenging and simple game, always handily waiting in your phone for when your little itch craves for a little reward 🙂
Forum Thread: Symmetria: Path to Perfection (by Platonic Games)
---
Tap the Tower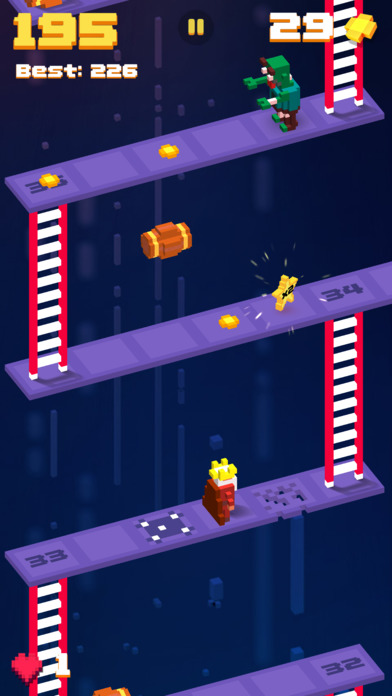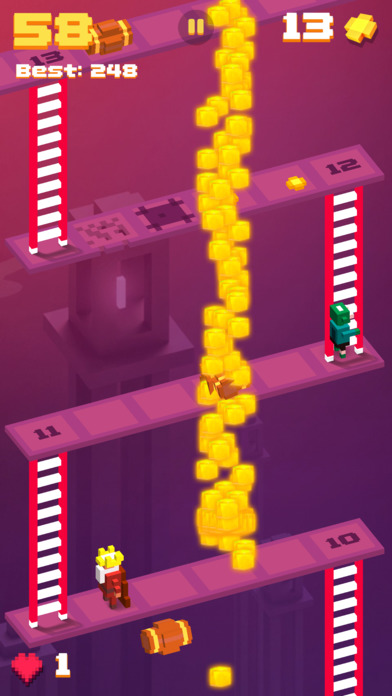 iTunes Description
Watch your step! One wrong move and you're toast… or smashed… or gobbled or worse in this fast-paced and addictive free to play arcade game that will keep you tapping past midnight.

Climb as high as you can and nab power ups to beat your high score while dodging zombies, fiery waterfalls, and other hazards. It'll challenge your reflexes and keep you coming back for more.
Forum Thread: Tap the Tower (By Armor Games)
---
Thomas & Friends: Read & Play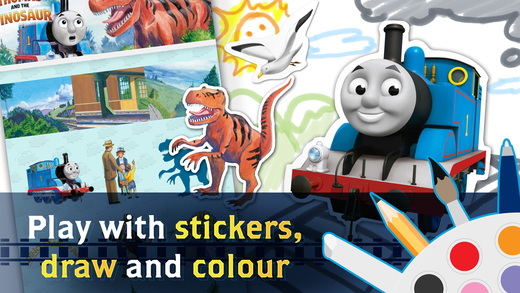 iTunes Description
Thomas & Friends™: Read & Play is a library of interactive read-to-me audio books, videos and many fun activities that are built to provide fun learning experiences for kids and fans of Thomas & Friends™.

Kids and Parents can enjoy tons of fun in a completely kidsafe and AD-FREE environment together. Download FREE and start to Read & Play with Thomas & Friends™ today!

Thomas & Friends™: Read & Play also provides creative drawing tools and fun Thomas & Friends™ stickers for children to embrace their creative side whenever / wherever. (*Available on iPAD only)
Forum Thread: Thomas & Friends™: Read & Play (by Animoca Brands)
---
Waiit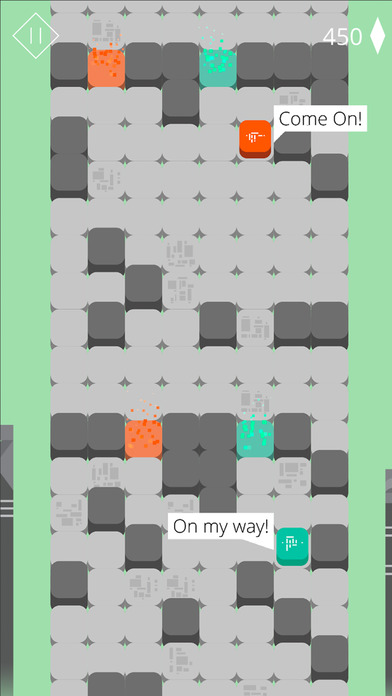 iTunes Description
Waiit is a beautiful minimalistic game about two squares travelling through a labyrinth.

Swipe to move both squares simultaneously. Receive coins as you play to unlock new characters.
Forum Thread: Waiit (GalacticThumb + Avatar Games)
---