Well it's the eve of Thanksgiving here in America, and it's an incredibly light week of new iOS game releases likely due to that fact. However! There's still some good stuff on offer this week, including the well-received desktop point-and-click adventure Kathy Rain, the latest in the classic RC car racing series Re-Volt 3, a new CCG called Drakenlords, and the super stylish tap-to-shoot game Gun Strider. So check out the list of new games below and load up on some new stuff to occupy yourself during Turkey Day, and as always let us know in the comments which games you've got your eye on!
---
Alien Adventurer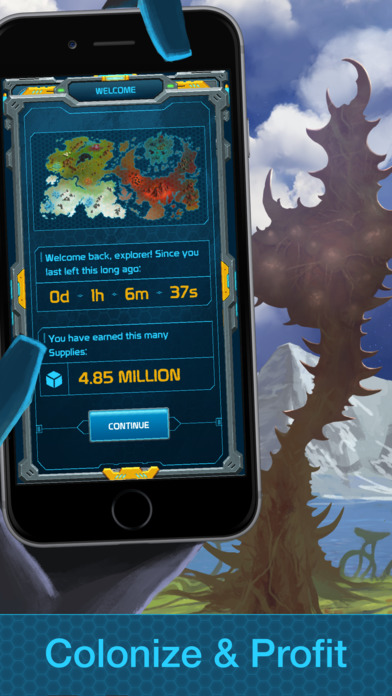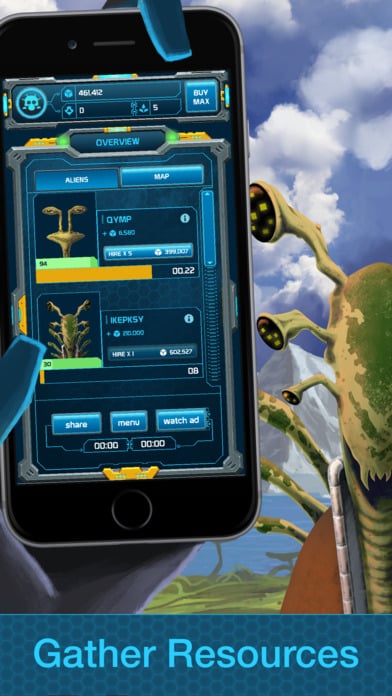 iTunes Description
Greetings Commander!

You have been tasked with a mission to explore and colonize a strange new planet. Fear not, for you are not going it alone. You will have the ability to recruit local aliens to aid with your mission to scour the land and all of it's secrets.

Hire the many different local alien races, gain access to new supplies and hire even more aliens! Recruit Overlords to manage your teams for you; they will keep your colonies prosperous even when your are offline. Hop through black holes, time warp back in time, gain access to ancient relicts, and so much more in this epic sci-fi based, adventure clicker game.
Forum Thread: Alien Adventurer (by Iversoft Games)
---
Archery King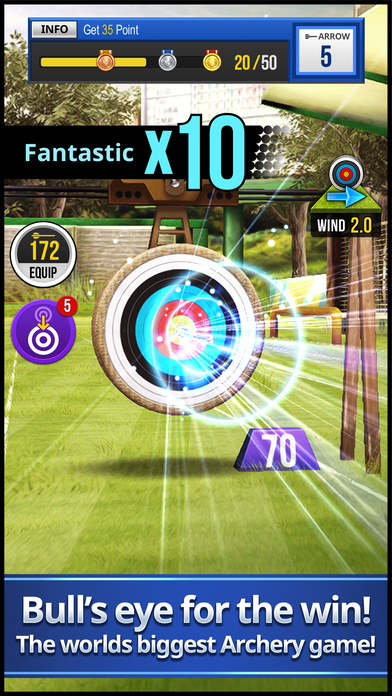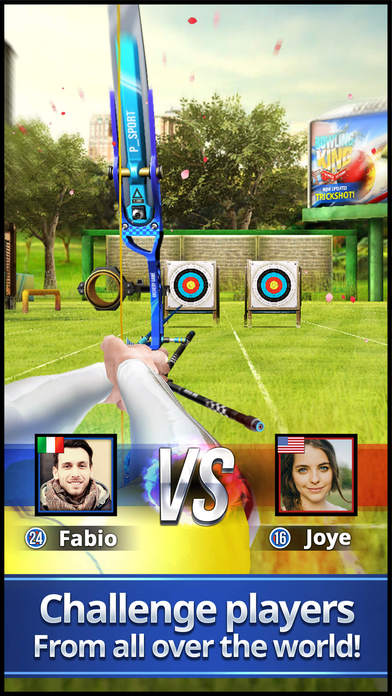 iTunes Description
Test your skills and play in one of the most competitive archery games ever. Master all locations and discover their secrets. Be the best archer and rule the rankings!

Mix and match different components to customize your bow and arrows! Create your unique gaming experience with hundreds of different combinations!

In Archery King you'll always face new challenges. Play matches to increase your level and get access to new locations, where you'll compete against the best of the best!

Archery King is more than just 1-on-1 matches. Play in single game modes, put yourself to the test and see how far you can go!
Forum Thread: Archery King (By Miniclip.com)
---
Captain Temporium
iTunes Description
Captain Temporium is a classic fast paced shoot 'em all up style arcade game.

An evil time traveling empire has altered the fabric of time by invading contemporary history. They've taken over our technological achievements, starting with the dawn of flight. Captain Temporium is the last remaining pilot of the temporal air force. She desperately fights the enemy wherever she finds them – in the skies from the early 20th century and on into the future.

Now only you can save our history and future. Take control of her time machine and fight the endless onslaught!
Forum Thread: Captain Temporium (By Mark Hessburg)
---
Don't Grind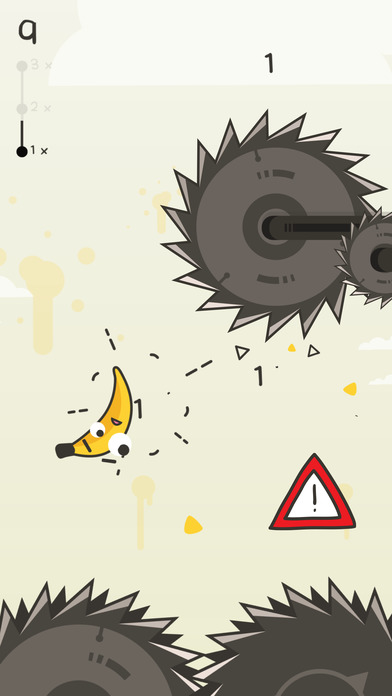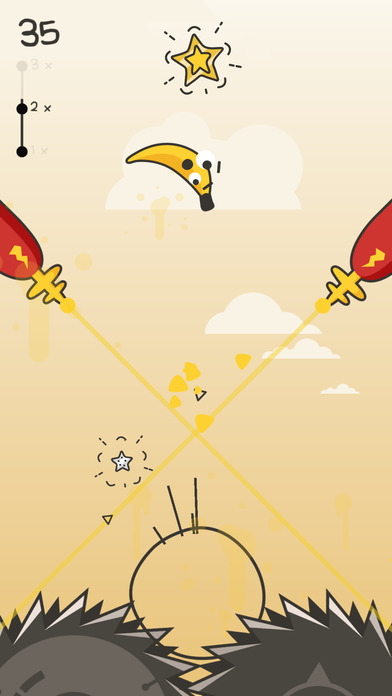 iTunes Description
I hope you don't mind
I'm using all the happiness I can find
For me and you, all the things we could do
Don't Grind me Away!

An Addictive 'keep em up' from the makers of PKTBALL with just one rule: Don't Grind
Forum Thread: Don't Grind (By Laser Dog)
---
Drakenlords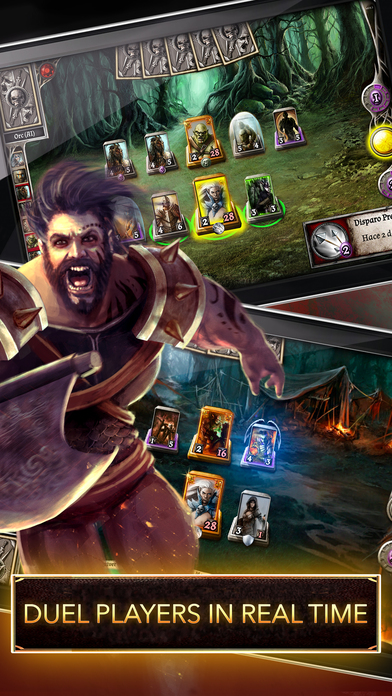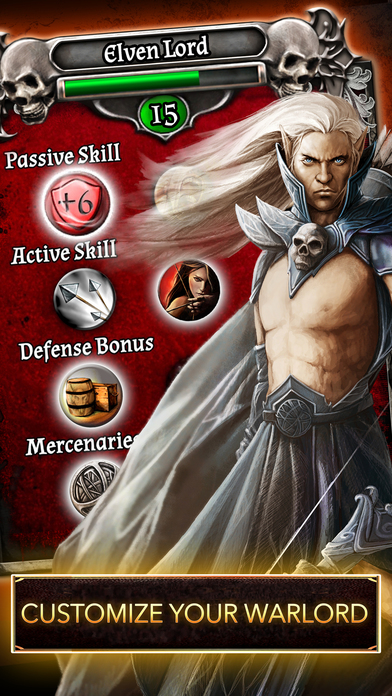 iTunes Description
Drakenlords is a CCG packed with competitive modes, single player adventures and, sometimes, goblins!

Take on the role of a mighty Warlord and battle for glory, power and cards in a world of dragons, spells and cataclysms. Built from the ground up for mobile, it brings back the magic and depth of classic CCGs. Whether you are a seasoned card games player or a newcomer, Drakenlords has plenty of adventures for you.
Forum Thread: Drakenlords: CCG Card Duels (By Everguild)
---
Estiman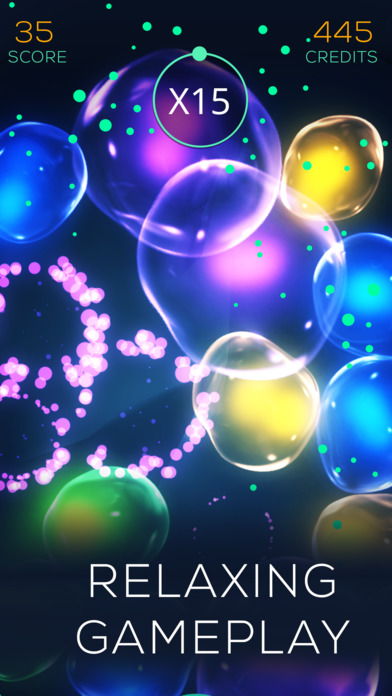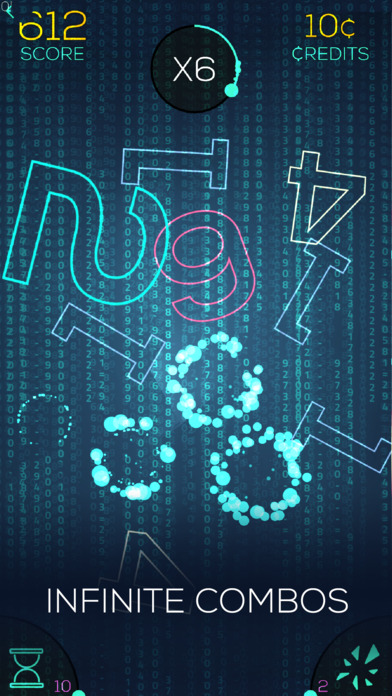 iTunes Description
ESTIMAN is a relaxing arcade game with original estimation-based gameplay

The creators of the acclaimed Clock Simulator, introduce ESTIMAN, a dynamic, engaging arcade game based on one of the process our minds work with every day – estimation. With combos you may keep going on forever (if you can!). Sweet minimal visuals appeals to your aesthetic sense, and adaptive difficulty level turns this simple concept into a compelling and satisfying game. Try it!
Forum Thread: Estiman (by Kool2Play)
---
Flip King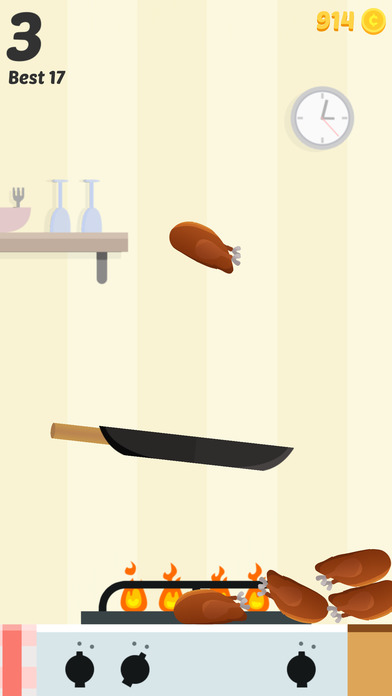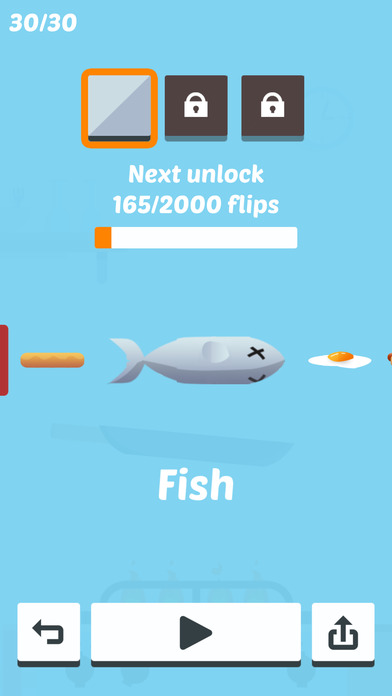 iTunes Description
Do you even flip? Prove your skills in this frantic one-button masher where you juggle various objects on your pan to become the ultimate Flip King!
Forum Thread: Flip King (by Qwiboo Ltd)
---
Gun Strider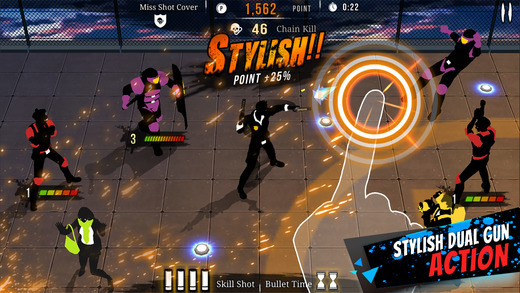 iTunes Description
The near future, in another world.

Under a military dictatorship, everything has been censored and oppressed for over a decade. All of humanity's greatest achievements, including literature, music and art, as well as fundamental human emotions, relations and ideologies are crushed and strangled. But one day, a small incident occurs that will change everything.

Little did we know…
…that such a small incident would rupture into a catastrophe…

The saga of those who rose up for justice in a wicked world spiraling into oblivion starts NOW!
Forum Thread: Gun Strider (By Dreamotion)
---
Kathy Rain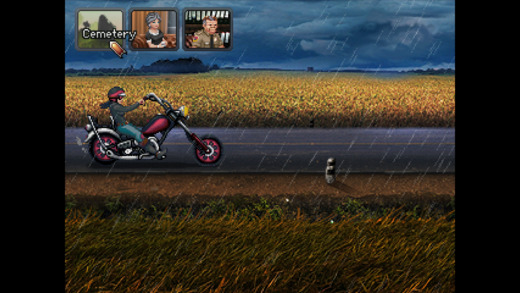 iTunes Description
Kathy Rain tells the story of a strong-willed journalism major who has to come to terms with her own troubled past as she investigates the mysterious death of her recently deceased grandfather. Armed with her motorcycle, a pack of cigs, and a notepad, Kathy begins to delve into a local mystery surrounding her hometown that will take her on a harrowing journey full of emotional and personal turmoil.

As she follows a trail of clues he left behind, questions emerge… What was Joseph Rain really looking for that night all those years ago? What turned him into a mere shell of a man, confined to a wheelchair? What secret did a suicidal young artist take with her to the grave, and why are so many people in Conwell Springs going mad? The truth is dark and sinister…
Forum Thread: Kathy Rain (by Raw Fury)
---
Melody Monsters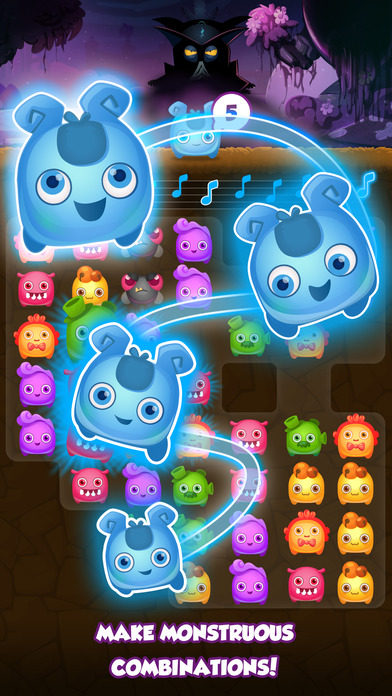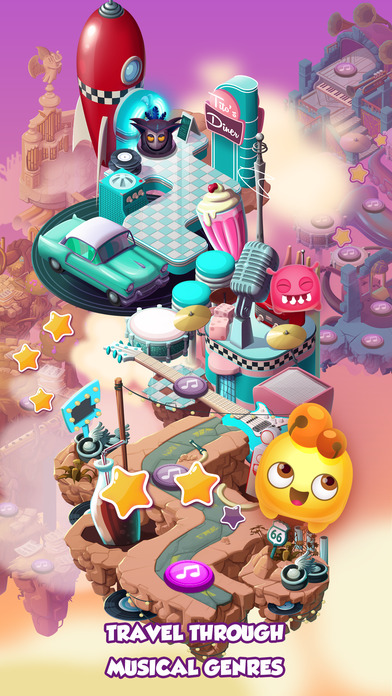 iTunes Description
Help Melody keep the music alive in this fun musical puzzle! Head over now to check out the new game from the creators of Trivia Crack. It's FREE! Show off your artistic talents! Join together the musical Monsters to compose fantastic melodies with your creativity. Advance through the different levels full of challenges and fun!

Discover all the secrets hidden in the music. The Trivia Crack characters will guide you through the various musical styles while sharing unique curiosities about the world of music that no one has heard before. Find them all, they're waiting for you!

Every night, when Melody goes to sleep, she visits the land of her friends, the Monsters. When the lights go out, the fantastical orchastra resonates through the land! But beware, someone wants to transform this dream into a nightmare. Can you defeat the terrible Silence and reach the highest score? Challenge your friends and show them that you have the best rhythm!
Forum Thread: Melody Monsters (By Etermax)
---
Merge Kit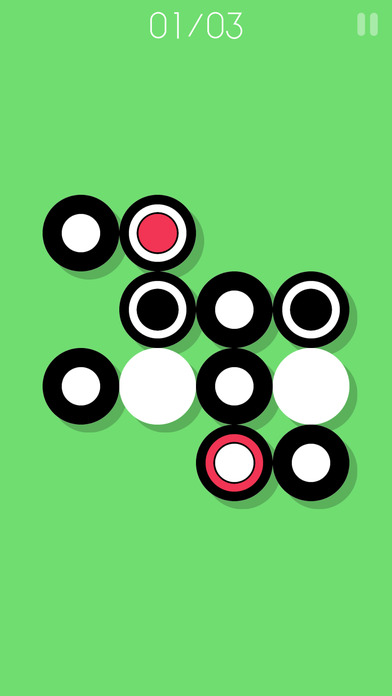 iTunes Description
Original puzzle game of merge falling parts.

One mission: merge all of red parts in one circle.

It is easy to learn: only need move dark dots to white circles or match the red parts.

Unique sound waves and clean, colorful design, you will love it.

Endless levels and unlimited moves, it will take you times.
Forum Thread: Merge Kit (by Li Yinjian)
---
Microsoft Solitaire Collection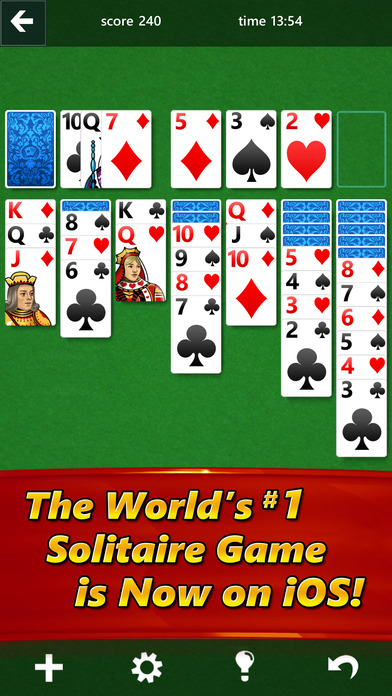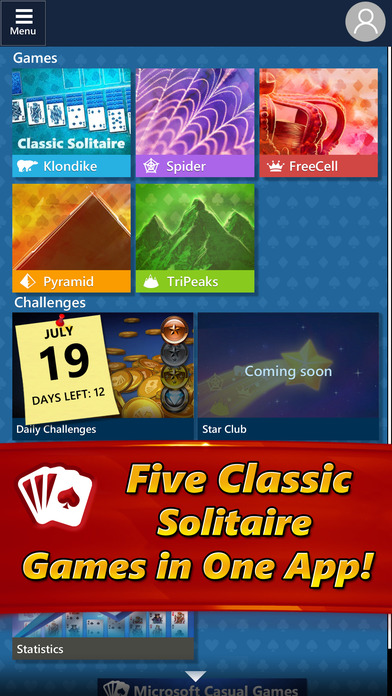 iTunes Description
The World's #1 Solitaire game is now on iPhone and iPad!

For over 25 years, Microsoft Solitaire Collection remains one of the most played games of all time and is now available FREE for your iPhone or iPad!

The Microsoft Solitaire Collection offers FIVE of the best Solitaire card games in one app!
Forum Thread: Microsoft Solitaire Collection (by Microsoft Corporation)
---
Order's Up!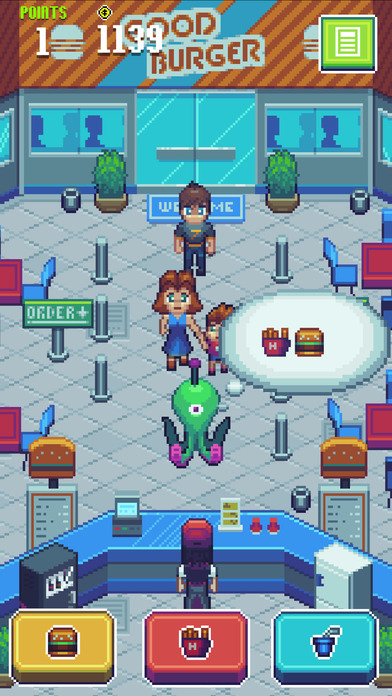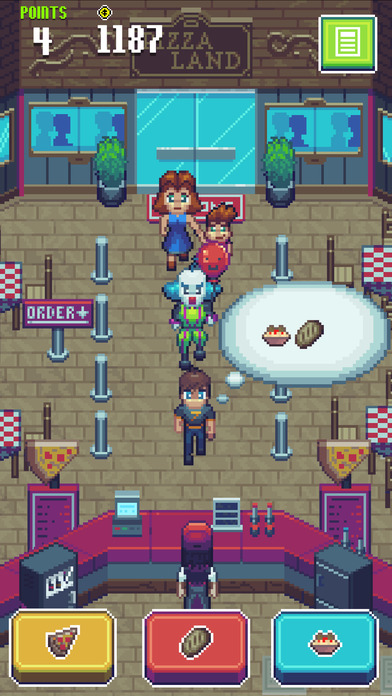 iTunes Description
Take control of the counter and serve food to all of the hungry customers! Make sure to complete their order in time, and in the correct sequence or risk ruining their meal. Earn cash to purchase new restaurants and increase your earning potential.

FEATURES
◉ Intense food serving action
◉ 5 different restaurants to manage including Pizza Land, Sentai Sushi, and Planet X
◉ Serve a wide variety of food such as Burgers & Fries and Pizza & Tacos
◉ Compete for the top score on Game Center leaderboards
Forum Thread: Order's Up (By Appsolute Games)
---
Re-Volt 3: Resurrection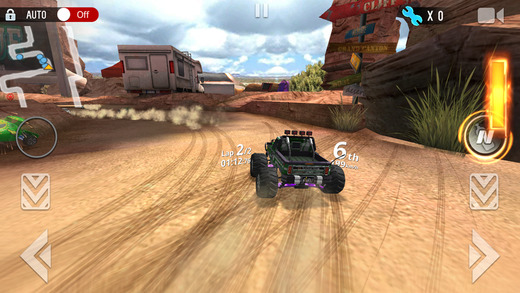 iTunes Description
Every finish line is the starting line of another race. Re-Volt is born again!

▶ Realistic RC Car Racing
– Over 50 realistic RC cars such as Buggies, Monster Trucks, and Race Cars!
– Experience real RC car racing!

▶ Various Game Modes
– Pursue your rivals at high speed!
– Shoot at your rivals with a variety of items!
– Use unique cars to show off your skills!
– Reach the top in diverse game modes!
Forum Thread: Re-Volt3 : Resurrection (By WeGo Interactive)
---
Space Legend : Battle for Eternity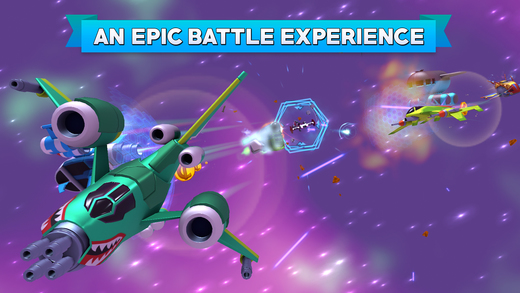 iTunes Description
The galaxy is waiting for you. Come find glory, or destruction: build fleets, trade cargo and passengers, hire heroes and research new technologies. Invest in larger space ships and, when you're ready, battle players worldwide and became a space pirate.

A GALAXY FOR YOU TO DISCOVER
Start from your home planet and explore a rich, persistent universe: Six ship classes, more than forty unique designs. Dozens of upgrades per ship. Over 200 planets: marketplaces, hero lairs, ship dealers. A dynamic universe that evolves with the community
Forum Thread: Space Legend : Battle for Eternity (by Novarama)
---
Void Jumping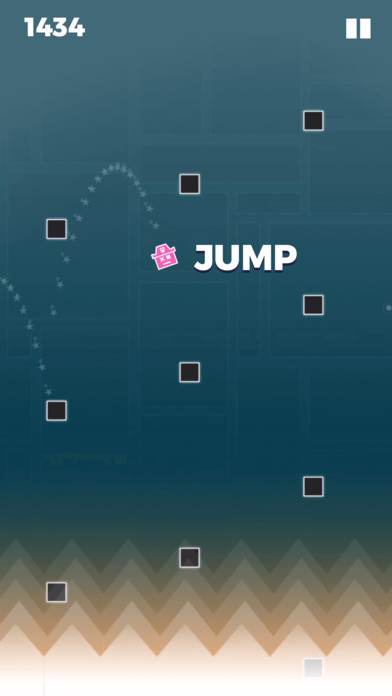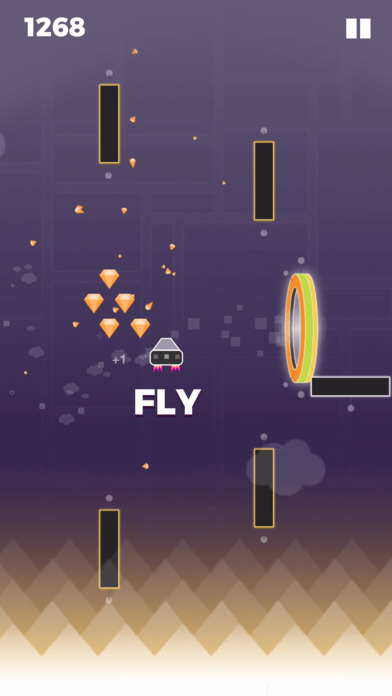 iTunes Description
Jump and fly your way through danger in this addictive and endless action platformer. Push your skills to the limit while getting lost in the vast abyss of space and time. You never were this close to the edge. How far do you get before you die?

FEATURES:
– A tiny little cubie that fits in your pocket
– Classic mode with tons of endless arcade action
– Adventure mode with over 24 levels
– A secret passage to The Dark Side of the Void
– More than 45 cubies to unlock
– Game Center to beat your friend's high-score
– Real-time physics and addictive one-touch gameplay
– An amazing and funky soundtrack by E8
Forum Thread: Void Jumping (Umbrella + fortyfour games)
---
Word Search Race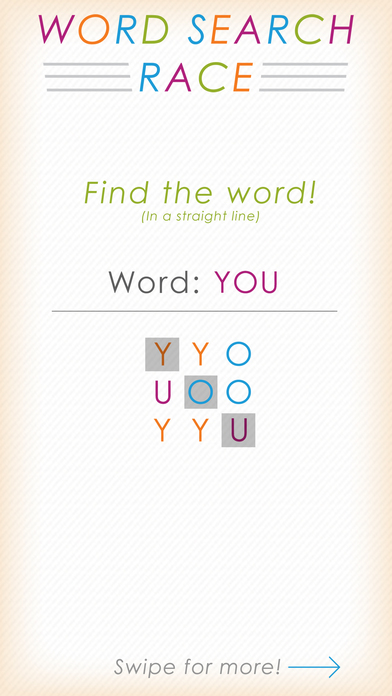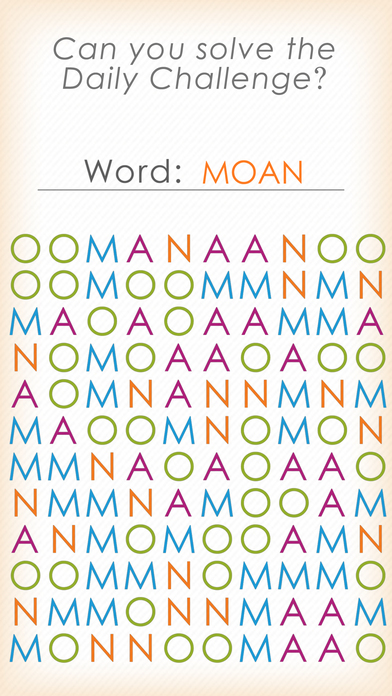 iTunes Description
A puzzle game like no other!

SEARCH: Unlike other word search games, you only need to find one word per puzzle. The fun part is the letters in the puzzle are only from the word! (If the word is ROOM, then the puzzle will be made of R's, O's, and M's) Search, concentrate, find it in a straight line and move on to the next puzzle.

FUN: Four game play modes. How many puzzles can you solve in two minutes? How long does it take you to solve 10 puzzles? Can you beat the daily challenge and earn hints?

PRIZES: Earn trophies and beat your own scores.

CHALLENGE: Finish a timed puzzle and send it to a Facebook friend for the ultimate showdown. Can they beat your score?
Forum Thread: Word Search Race (By LanziVision)
---
World of Dungeons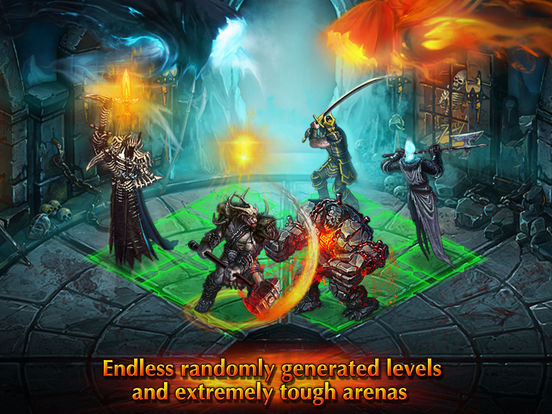 iTunes Description
Plunge into fierce turn-based squad battles in World of Dungeons, the new dark fantasy RPG.

Build your squad of fearless heroes and set off to explore the infernal worlds where you'll wage your own wars against the undead, monsters and demons.

Train your heroes in any of the 6 classes, equip them with weapons and armor – and then unleash your squad's might and magic on the evil Bosses who are desperate eager to reap your soul!World of Dungeons is a hardcore saga that combines the strategy and tactics of war-games and TBS with the ambiance of classic RPGs.
Forum Thread: World of Dungeons (By HeroCraft)
---
Yo to the Yo!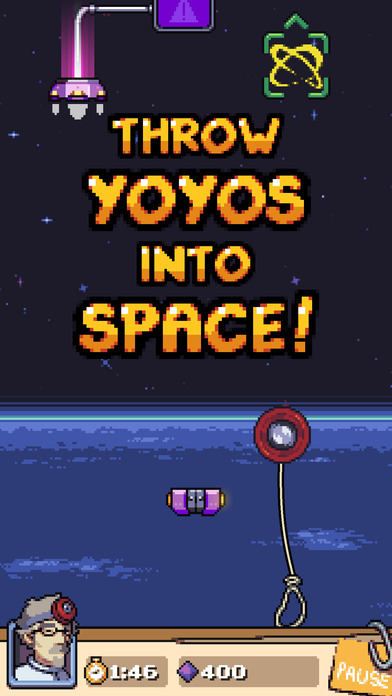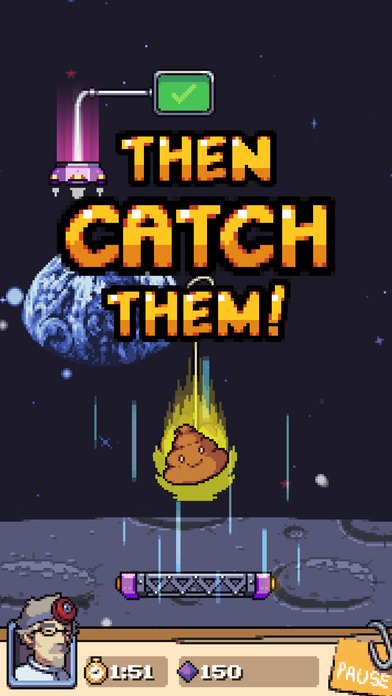 iTunes Description
Throw yoyos into outer space and catch them by the string before they slam into the ground! Launch your yoyo through the rings of Saturn, over the candy-coated peaks of Jupiter's moon Europa, to the furthest reaches of the galaxy!

Features:
• Awesome chiptune-inspired soundtrack by Sean Francisco and Shirobon (@shirobon)
• Pixel art perfection by the great Lux (@thisislux) and Ellian (@thisisellian)
• 7 planets + the end of the universe. Visit the beach resorts of Saturn and the alien colonies of Mars.
• 37 crazy yoyos to collect. If you can tie a string to it, we can call it a yoyo. From cats and hamburgers to bitcoin, poop, and illuminati, there's a yoyo for everyone.
• Free and fair. No play limits and no forced ads.
• Physics-based yoyo string simulation. Relax, and let its gentle swaying soothe your soul.
• Game Center leaderboards to conquer and achievements to unlock, each with cool pixel art icons.
• Become the yoyo athlete you've always wanted to be.
Forum Thread: Yo to the Yo! (By Purple Pwny Studios)
---