Whether you're celebrating the Trump victory yesterday or trying to escape it, nothing soothes the soul quite like playing some video games. Well, you're really in luck this week my friends. So many high-profile games have hit today that it almost tricked me into thinking it was the week before iTunes shuts down for the holidays. The sublime SteamWorld Heist, an iPad port of ROME: Total War, Party Hard Go (finally), a new Mikey game… the list just goes on and on. So drown your sorrow or celebrate your excitement by scouring the full list of games below, and as always let us know which games you'll be picking up this week in the comments below!
UPDATE: Demon's Rise 2: Lords of Chaos arrived a bit late and has been added to the list below. Jeez week, give me a chance to breathe!
---
Bring Them Home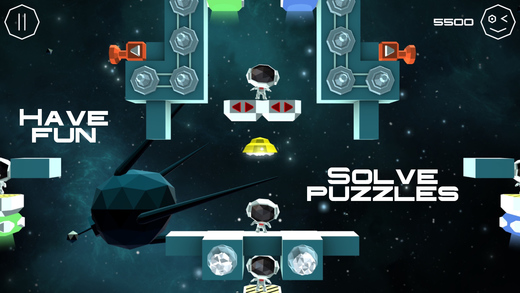 iTunes Description
Attention! Home sweet home so far… We lost and stuck somewhere deep in space…
But still we got dron! Get in charge! No chance getting back home but you!

Features:
– 50 interesting puzzles
– Astronauts have unique abilities
– Look up hints and make it easy
– Autopilot mode
– About an hour original space soundtrack
– Low poly stylized graphics
Forum Thread: Bring Them Home (by Andrey Kharchenko)
---
Burrito Bison: Launcha Libre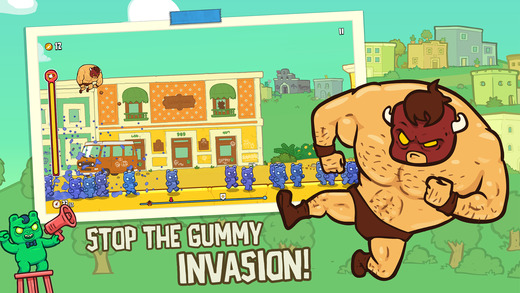 iTunes Description
Burrito Bison is here and he's brought friends!

In the latest installment of one of the web's most popular games, Burrito Bison teams up with new friends: Pineapple Spank and El Pollo to bounce, crack, eat cake, smack, fly, and soar through the skies to fend off the invasion of gummies!

Stolen by an evil chef, Burrito Bison seeks out his cookbook to take back with him to make the finest salsa in the world.

So strap on your rocket belt, and launch your way to glory!
Forum Thread: Burrito Bison: Launcha Libre (by Kongregate)
---
Cubed Rally World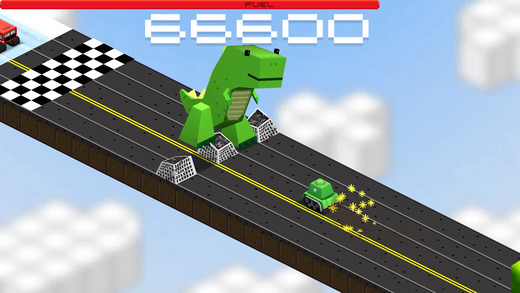 iTunes Description
Push it to the limit in this sequel to the micro hit game Cubed Rally Redline! Unique combo gameplay gives you a new section of track for every vehicle. Build a super track by unlocking all 33 vehicles. Just how far can you make it down before smashing into an obstacle? Get on the leaderboard today!

Features
– 33 vehicles
– 12 unique environments
– 5 music tracks by 8 Bit Weapon & Computeher!
– unique vehicle/track combo gameplay
– randomly generated tracks
– high score leaderboard
– drifting!!!
Forum Thread: Cubed Rally World (by Jared Bailey)
---
Darkness Survival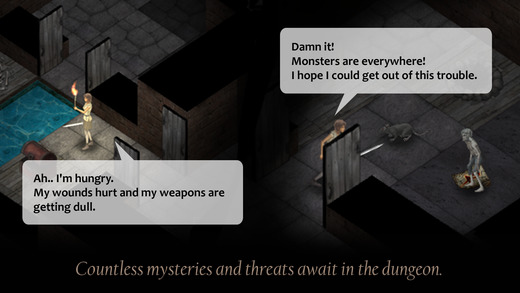 iTunes Description
This dungeon is full of mysteries and heartless monsters.
You should get through all these obstacles and reach to the end of the dungeon to save the world.

As a rogue-like game, if your player dies during the game, you should start the game from the very beginning.

Every time you restart the game, you will see the newly constructed dungeon and experience a new adventure.
The items you earned are also gone, so you have to start over a new game with nothing.

Fortunately runes and craft recipes that you earned from the Particle of Memory will be remained. When you clear the boss or you die, you will get the Particle of Memory, which you can earn runes and craft recipes.
Forum Thread: Darkness Survival (by Zero Plus Plus Software)
---
Demon's Rise 2: Lords of Chaos
iTunes Description
You are no hero … no prancing knight or scholarly wizard but a champion of the dark gods. As their chosen, you have command of legions of barbarians, beastmen and demons. Wield unholy strength, necromancy and hellfire to bring ruin to the civilized realms. Honor your gods on the bloody fields of battle in a quest for power and ascension.

Demon's Rise 2 is a turn-based, tactical RPG set in a brutal and unforgiving fantasy world. Taking place amidst a horrific war in the cold north, the campaign will see your party fight innumerable enemies, huge monsters and powerful sorcerers. Victory will require the tactical use of terrain, morale, formations and magic. Build an increasingly powerful war band, command demonic allies, and crush those that stand against you.
Forum Thread: Demon's Rise 2: Lords of Chaos (by Wave Light Games)
---
Dumber League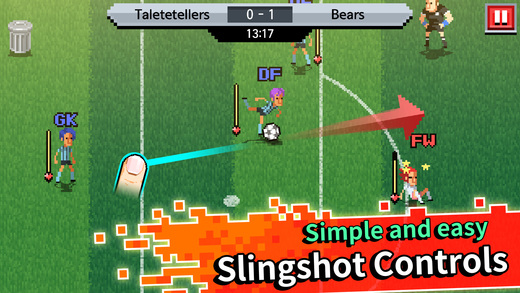 iTunes Description
Here comes a totally new soccer game you have never played!
Funny and uproarious matches of people who know nothing about soccer!

Two lazy guys who don't know the rules of soccer challenge to a soccer match of their town.
There are no difficult rules!
The only thing that's important is to kick around a ball and put it in the opponent's goal!
Watch their sweat, tears and slapstick moments.
Forum Thread: Dumber League (By Magic Cube)
---
Flipio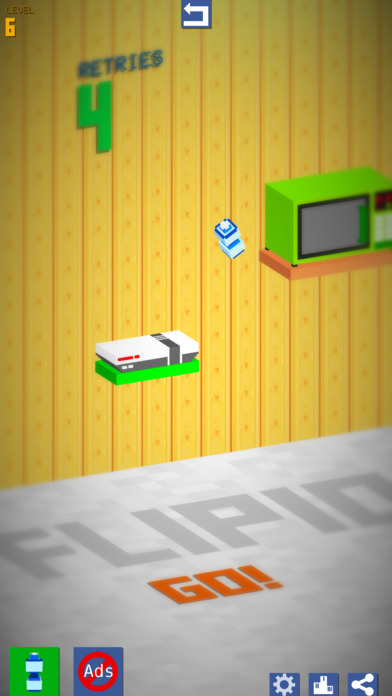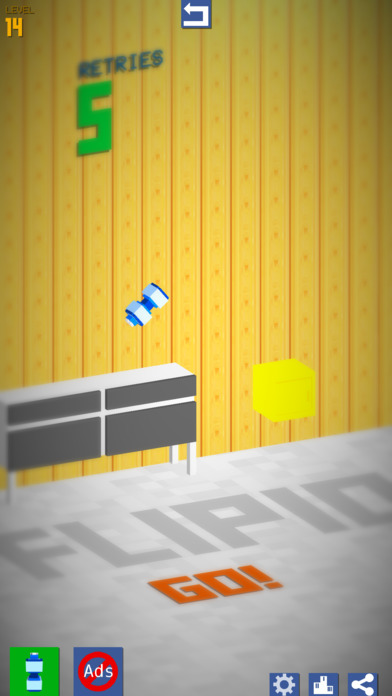 iTunes Description
To score, flip the bottle and make sure it lands upright on the nearest platform. How hard can it be ? (Tip : VERY) Test your skills and find out how many levels you can complete!

FEATURES
———–
– Choose over 9 bottles each with their own nuances. Some easier to score than others.
– Each bottle can be unlocked simply by viewing a video ad.
– Over 15 levels of bottle flip challenges.
– Simple clean voxel art.
Forum Thread: Flipio – Bottle Flip Challenge (by PETER GOVIND JR)
---
Goofy Monsters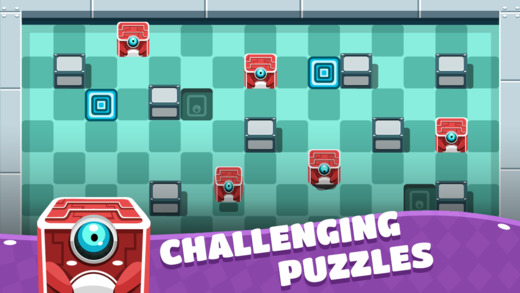 iTunes Description
These goofy monsters are lost around the world and we need your help to find them. There are many monsters to collect! Mummy, zombie, ninja, unicorn, pirate and many others.

Use your finger to push monsters to the right direction, use scenery elements in your favor and put your new friends to sleep. Keep doing this and you will solve all the puzzles! I'm counting on you!

100 awesome levels in a world full of surprises. Travel across plains, glaciers, pyramids, cemeteries and go to the moon! Are you up for this challenge?
Forum Thread: Goofy Monsters – Challenging Logic Puzzle Land (by Double Hit Games)
---
Keep it Flowing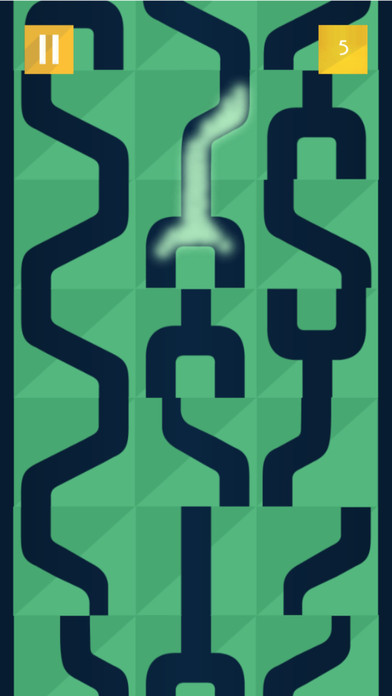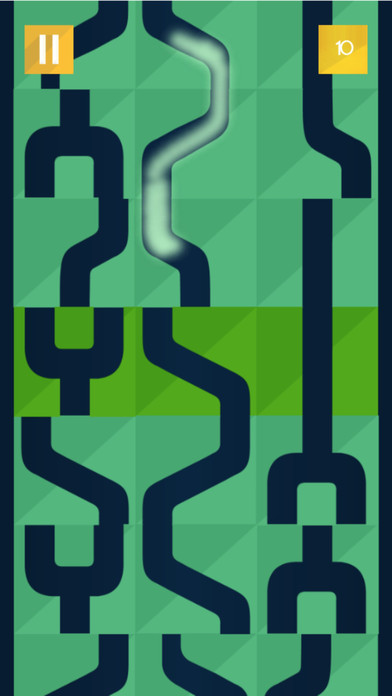 iTunes Description
Keep it Flowing is a simple relaxing game in which you have to keep the fluid flowing.

Just swipe left or right to align the pipes and keep it flowing.

Features:
– Simple gameplay
– Relaxing and soothing music
– Universal game
– Game Center leaderboard
Forum Thread: Keep it Flowing (by Avakai Games)
---
Madness Road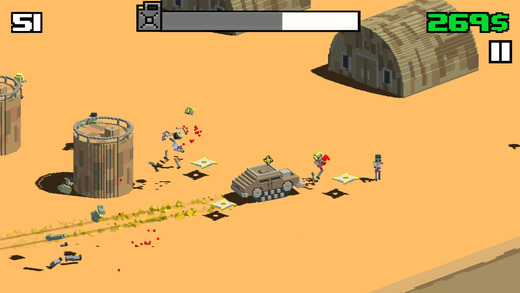 iTunes Description
KILL hordes of zombies, DESTROY all the buildings and obstacles, DOMINATE picking deadly power-ups, COLLECT and uncover a unique cars! Madness Road – is the race for survival in the post-apocalyptic world. Creating the game, we were inspired by the famous post apocalyptic movies and games about the total destruction!

FEATURES
– 50+ Cars
– 12 kinds of Quests
– 10 kinds of Zombies with reward system and directory
– 5 species of Rarity cars
– 3 huuge post-apocalyptic Locations
– fully Destructible / shoot down objects
– car customization (each car has its own weight, speed, fuel tank and stability)
– rarity cars Madness – each have their own unique properties
Forum Thread: Madness Road (by Eugene Cells Games)
---
Mikey Jumps
iTunes Description
Run, Jump, Swing, and Fly through challenging levels!
Simple one touch controls!
Collect coins and unlock prizes!

• 200 levels
• 6 characters
• 250+ items to wear
• Stickers with characters and current items (iOS 10+)
• Game Center achievements and leaderboards
• iCloud support
Forum Thread: Mikey Jumps (By BeaverTap Games)
---
MontaSayer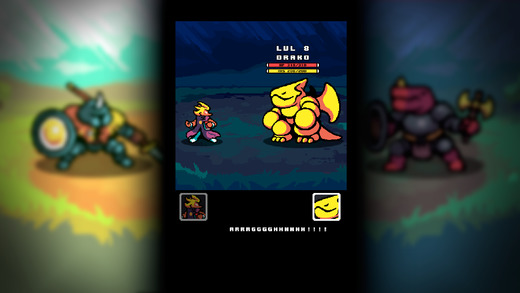 iTunes Description
Welcome to the territory of the lands of Gedeo.
A long time ago, the village was attacked by bloodthirsty wizard Cowden.
He claimed thousands of lives, destroyed homes and wreaked havoc on the village.
All relatives of the main character was killed… And then he promised himself that sooner or later will take revenge!

As time went on, the village recovered, and our main character must also not lose time in vain. He learned many magic tricks and improved their combat skills. Now he is ready… Ready to avenge loved ones!
Forum Thread: MontaSayer (by BUG Studio) [Free+Paid]
---
My Chess Puzzles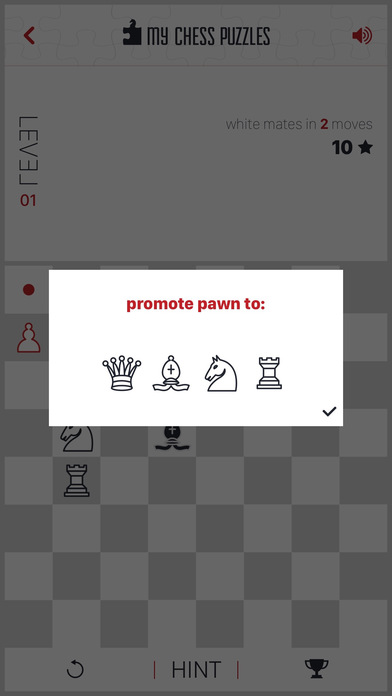 iTunes Description
My Chess Puzzles (Chess Tactics) includes over 10.000 interactive chess problems ranging from mate in 2 moves all the way to mate in 10 moves! The object is to finish each puzzle by forcing a checkmate in a given number of moves.

The goal of all chess puzzles is to checkmate your virtual (AI) opponent no matter what moves they make (a forced mate), in the requested number of moves. All of the puzzles were hand picked and were either taken from actual games or are compositions inspired by actual games. All chess puzzles are automatically verified, so all solutions are guaranteed to be correct and complete.

You can also compete with other players using Game Centre Leaderboard system. You get max 10 points every puzzle you solve. But if you use retry or hint, you get less points. Plus, puzzles get harder in higher levels.
Forum Thread: My Chess Puzzles (by Globile)
---
Nellie's Ark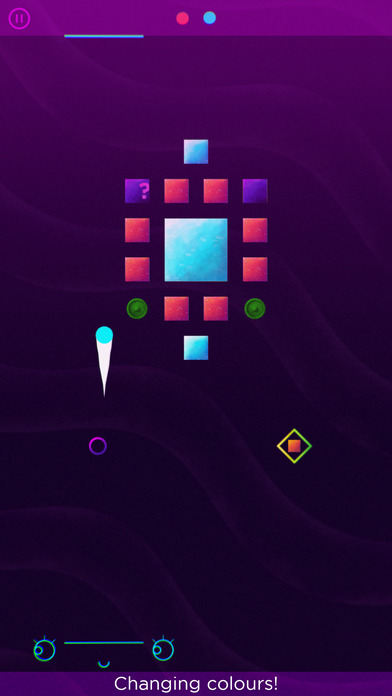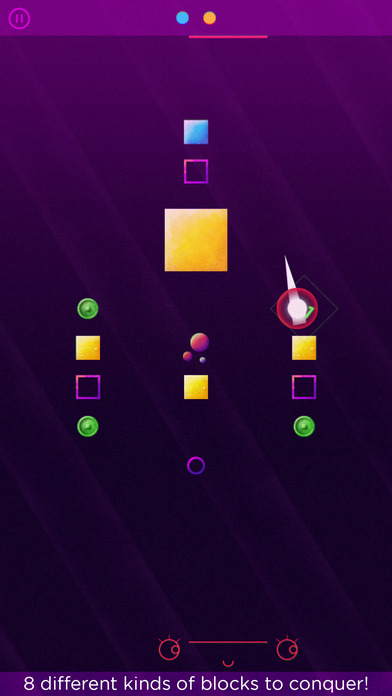 iTunes Description
In Nellie's Ark, a fresh, whimsical and musically meditative block-clearing game, you'll delve into the vibrant and retro-inspired world. Playing as Nellie, an adorable emoticon, you'll move her from side to side to hit the ball and adapt to the changing block formations and colour schemes within the game.

Musically driven, the game's soundscape evolves depending on Nellie's colour and continually changes as the game unfolds. The beautiful music and percussive sound effects join forces to cultivate a personalised musical soundscape.

Starting simply and building in complexity, complete 63 levels across 7 worlds with 14 sets of collectables to unlock. Each set of collectables reveals a line from an original inspirational poem, adding an unexpected touch.

A new perspective on an old classic, Nellie's Ark will delight with its simple gameplay, colourful modern art, and meditatively fun nature.
Forum Thread: Nellie's Ark (By Robert Morrison)
---
Osteya: Adventures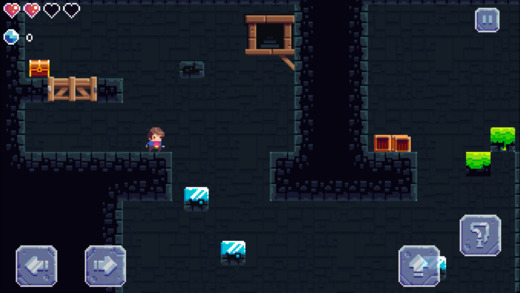 iTunes Description
From the creators of the original Osteya comes Osteya: Adventures – a new fast and dynamic platformer! Take part in an ambitious adventure into the mysterious world of Osteya! Journey through 30 levels and try to unravel the secret of the forgotten city. But be careful! On your adventure you will encounter dark corners crawling with dangerous creatures. Use the whip, your dexterity and skills to protect yourself! What are you waiting for?

– Fast, dynamic and exciting gameplay
– 30 levels full of adventures and danger
– Monthly updates
– Enchanting pixel art
– 16 Game Center Achievements
– 3D Touch, iCloud Save, ReplayKit
Forum Thread: Osteya: Adventures (By Nurlan Kasabulatov)
---
Party Hard Go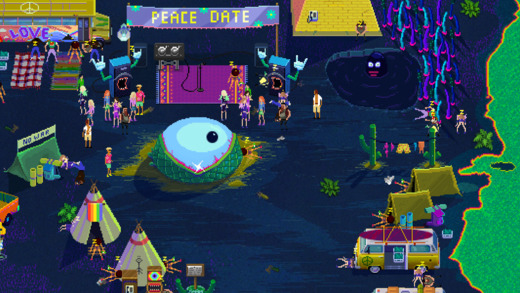 iTunes Description
It's 3am. Your neighbors are having a loud party. Stop them in Party Hard, tinyBuild's award winning Stealth Strategy game. Follow detective John West as he uncovers the truth behind a series of stabbings at parties taking place around the USA.

In Party Hard, you play as someone who is really tired of the neighbors having loud parties. Instead of calling the police, you decide it's a better idea to kill everyone – using your faithful knife and the environment. The tactical strategy follows a series of killings at parties through-ought the USA.

The developers used to work mostly on casual, family-friendly games – until they participated in a game jam, creating the first prototype for Party Hard. TinyBuild backed up the original developers – Pinokl Games – to create a full version that's now on iOS!
Forum Thread: Party Hard Go (By tinyBuild)
---
Platform Peril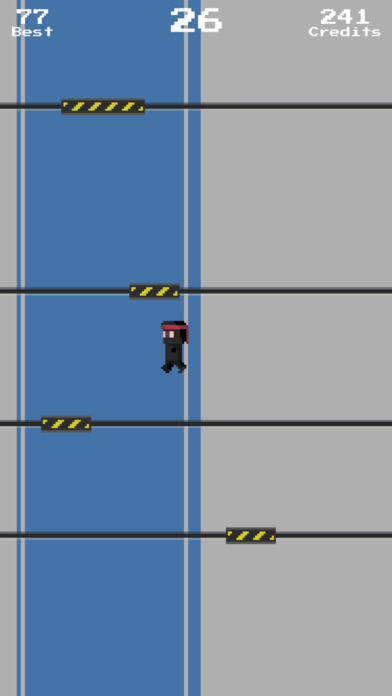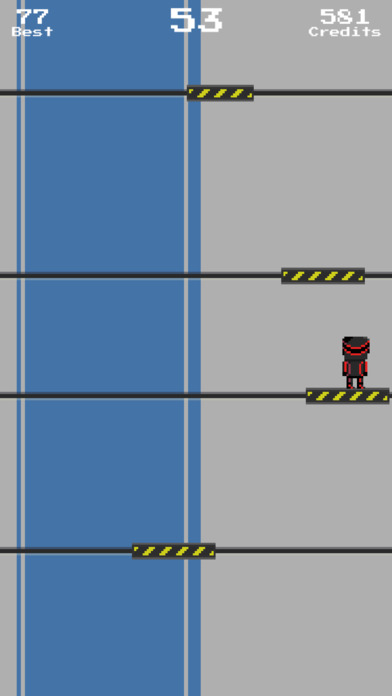 iTunes Description
Come join the fun waiting for you in Platform Peril!

Jump from platform to platform trying not to miss and keep your score going as long as possible, challenge your friends for top scores.

Endless levels mean you can play as short or long as you want and gain credits for extra lives and to unlock any of our 8 unique characters, gotta catch em all!
Forum Thread: Platform Peril (by Appidemic Studios)
---
Rome: Total War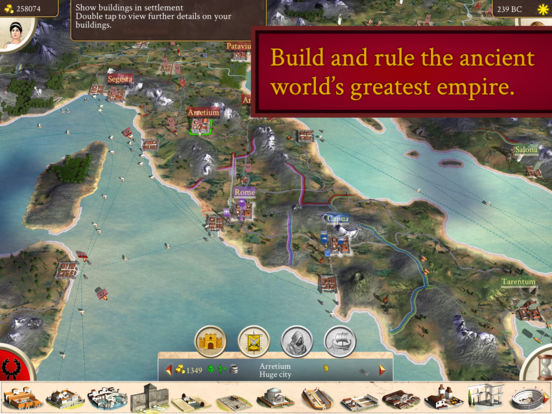 iTunes Description
History's greatest empire, now in your hands.

Experience the full glory of ROME: Total War as you rule the ancient world from your iPad.

ROME: Total War is a strategy game of epic scale, offering players a seamless integration of strategy and tactics to fight spectacular battles, while using diplomacy, subterfuge and assassination to smooth the path to ultimate victory.

ROME: Total War for iPad comes without compromise. Turn your tablet's screen into an exhilarating 3D battlefield alive with thousands of units, from tight formations of swordsmen to sweeping lines of chariots.

Welcome to Total War on your iPad!
Forum Thread: ROME: Total War (By Feral Interactive)
---
SoulCraft 2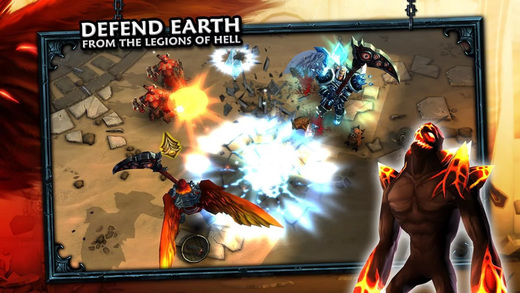 iTunes Description
SoulCraft 2 – League of Angels is the successor of the popular free SoulCraft Action RPG. Choose one of seven Angels and defend earth from the iron legions and knights of hell! Compete multiplayer against other players in the social league, form guilds and become the best SoulCraft player in the world.
If you have been a range hunter or melee demon in enough dungeon crawlers and hack and slash slayers, seen all the loot, summoners, blood & glory and wraith, cleared the crime city, feel like you have been a warrior for all eternity already fighting dragons, answer the call, fight for the torchlight of hope, do your duty and choose to be a legendary hero (or heroes of destiny if you will) in the action role playing game SoulCraft. Pick your ninja gun bros (or sister), put the order back into the world of chaos and defeat the wars of the gods in the shadowlands. Put the game in your pockets and you will always have arcane legends with you. Be the star in the dark, be brave at the frontier, unleash your wild blood and fulfill your final fantasy 😉
Forum Thread: SoulCraft 2 – Action RPG (By MobileBits)
---
Squurve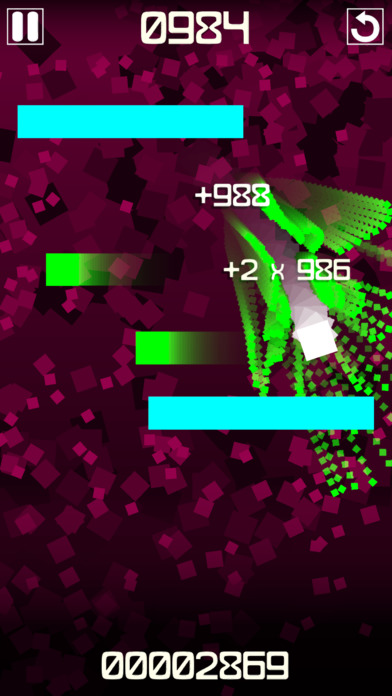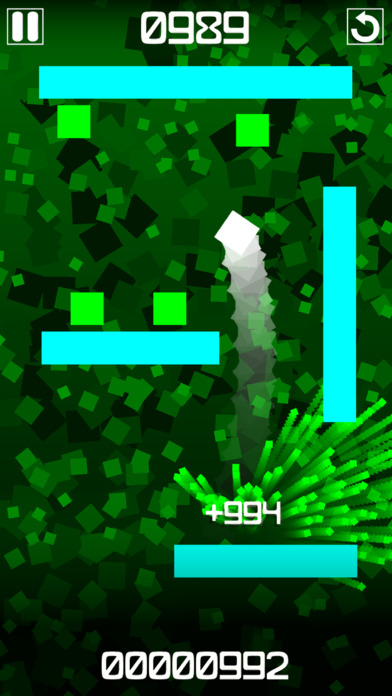 iTunes Description
Squurve is a fun little arcade puzzle game. Hit the green squares with the white squares to score points. How hard can it be?
Forum Thread: Squurve (By Amusing Developments)
---
SteamWorld Heist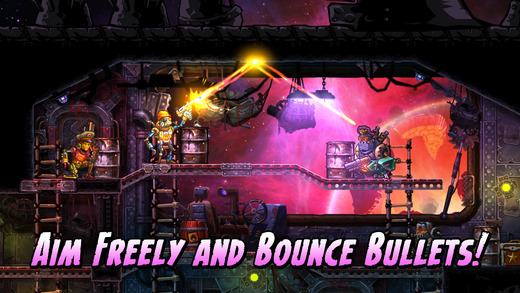 iTunes Description
In SteamWorld Heist you command a steam-driven pirate crew in a series of epic tactical shootouts. It's turn-based strategy with an action twist: You manually aim the guns of your robots, allowing for insane skill shots and bullet-bouncing action!

As the captain you will board, loot and shoot your way through enemy spaceships. Overcome the challenges of the vast frontier by upgrading your recruits with unique abilities, weapons – and even stylish hats!
Forum Thread: SteamWorld Heist (By Image & Form)
---
Steve The Hopper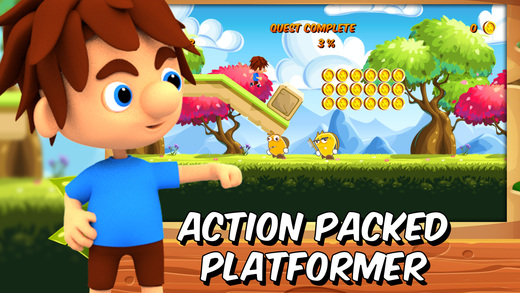 iTunes Description
Welcome to the Magical World Of Steve The Hopper.

Steve can not just stop but hyperactively running around in this magical World. He is on the run to find out the biggest treasure. A Giant Treasure Chest with Gold Lots Of Gold Protected by the Potato Heads. Help Steve to find the lost treasure. Are you up for the challenge in this super action platformer mayhem.
Forum Thread: Steve The Hopper – Action Platformer Game (By Volkan Kutlubay)
---
Super Ricochet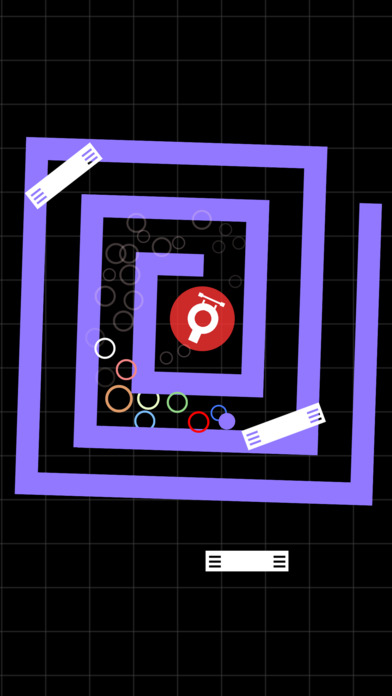 iTunes Description
Super Ricochet, from the maker of Salt & Pepper: A Physics Game. Super Ricochet is a silly physics game featuring insane ricochet based puzzles. Players can choose to quickly get the goal or ricochet off the platforms to earn more points.

There are several ways to complete each level so have fun and give it your all. There are no time limits in this fully featured physics game.
Forum Thread: Super Ricochet (by Appdore)
---
Tap Tap Builder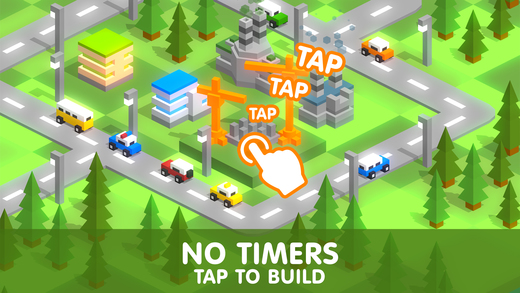 iTunes Description
Tap Tap Builder invites you to build the city of your dreams and become its mayor! But before leaning back in a comfortable boss's chair, you'll have to roll up your sleeves and do some work. Want to build a skyscraper? Tap-tap and you're done! Not enough money? Tap-tap and earn some! A fire broke out? Tap-tap and save your people!

Let's start working right now, tap-tap the DOWNLOAD button!

• This city won't build itself, tap to build it!
• Tired of tapping? Hire some workers!
• The city keeps growing and bringing you money even when you're away!
• Exchange resources with your friends!
• Fires, crime, unemployment – deal with everything, you're the boss!
• Build your own city, with blackjack and a spaceport!
Forum Thread: Tap Tap Builder (by HeroCraft)
---
Tentacles – Enter the Mind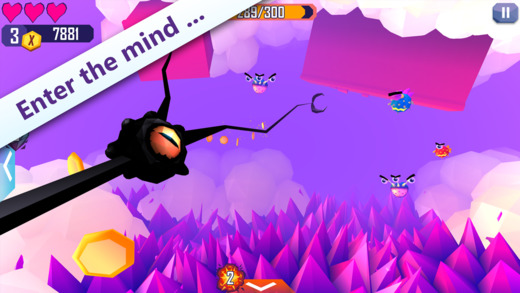 iTunes Description
Welcome to the mind of a mad professor for an all-you-can-eat eyeball buffet.

Dr. Phluff's obsession with everything cute has driven him mad, and only you can save him. Tap your way through the layers of the professor's amazingly twisted mind. Set in a captivating 3D world, odd monsters hide behind every corner. Explore the many creepy layers of Dr. Phluff's mind from his Paranoia to his Super-Ego and beyond. Dispatch enemies, collect squishy eyeballs and secret eggs, gain powers and abilities, and compete against your friends.
Forum Thread: Tentacles – Enter the Mind (By Flashbulb Games)
---
Toon Shooters 2 – The Freelancers
iTunes Description
Sequel to the hit game 'Toon Shooters: Rise of the Fleet' featured under 'Best Games You've Never Played' in the US & Canada.

Five years after the fall of the Fleet, the Toons are back in action to wreck threats old and new… it was a massacre, on both sides!

Toon Shooters 2 is an arcade side-scrolling shooter 'shmup' inspired by the long lost classics of Gradius/R-Type/Salamander and more… Up to 4 Co-Op play available), different characters with various roles and abilities.
Forum Thread: Toon Shooters 2: The Freelancers (By Mooff Games)
---
Trash & Fists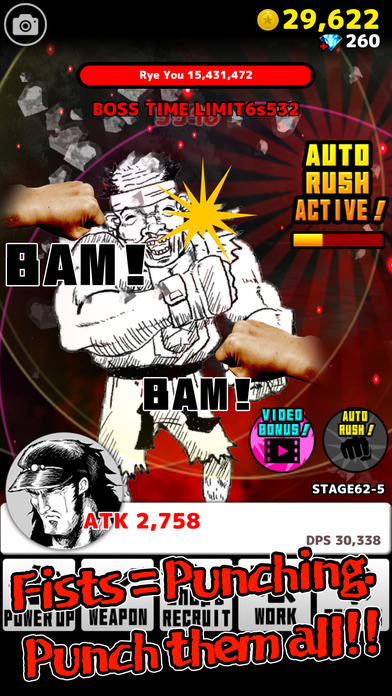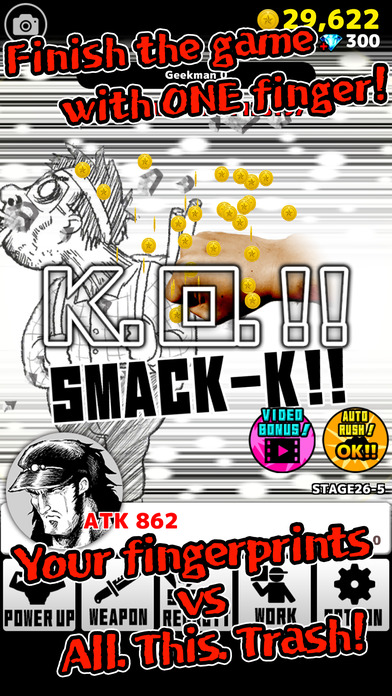 iTunes Description
Enemies will appear in front of you…
Your task – to take them all down.
They're ugly! Reconstruct their FACES!
Knock'em all out!
Rub away your skin! Feel the heat!
Flick left, right up or down!
Forum Thread: Trash & Fists (By IGNITION M)
---
Twelve Absent Men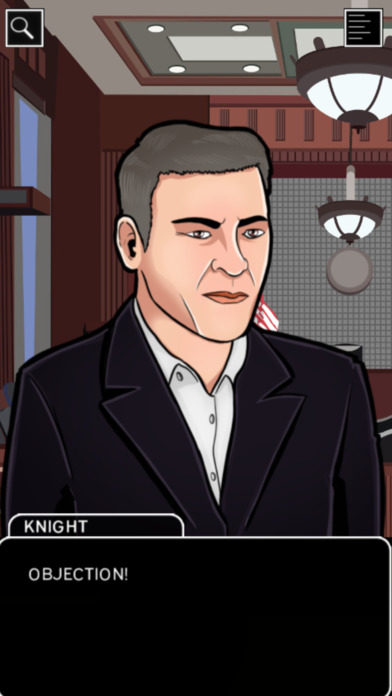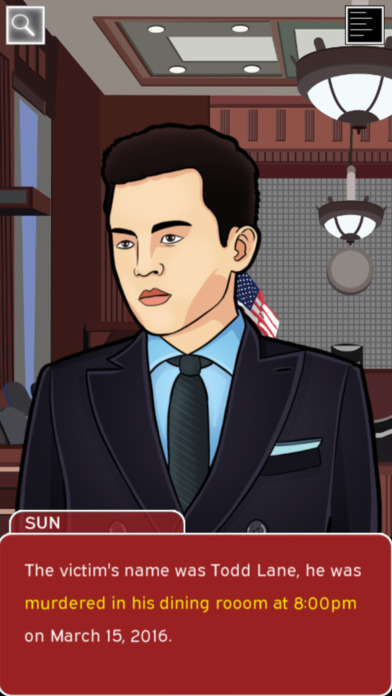 iTunes Description
Twelve Absent Men is a satirical legal adventure game with comedic characters, an enthralling storyline and a polished, modern cartoon look. Solve puzzles, confound witnesses and outwit the state prosecutor in this race to that crucial verdict: not-guilty!

Featuring:
– Logic puzzle gameplay. Find the best way to win the case in court!
– Examination, objections, cross-examination and other forms of courtroom interaction.
– Ability to use prior witness testimony as evidence.
– Ability to call up witnesses in the order you would like to examine them.
– Judge anger meter – with the possibility of being thrown out of court!
– Choices and consequences, with nine different endings.
Forum Thread: Twelve Absent Men (by Josh Krook/Atreyu Games)
---
Vegan Invaders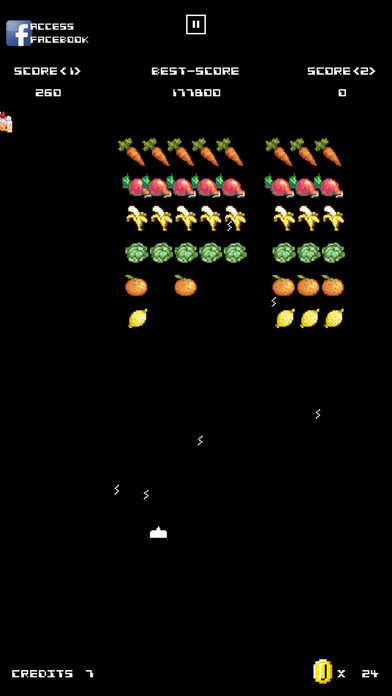 iTunes Description
Your life as a meat-eater is over. Are you ready to forget about the bacon and the burgers?

Far away in a distant galaxy of the Vega system, an overly-green alien species wants to conquer our planet. They plan to clear our land from animal farming and to feed us with vegetarian food to take control our mind.

Captain, your mission is to stop the Vegan invaders before they step into our planet.

May the Fat be with you.
Forum Thread: Vegan Invaders (by Mental Drink Limited)
---
Zero Forgiving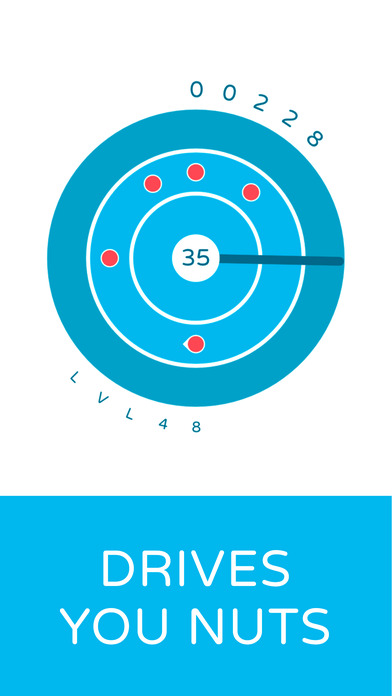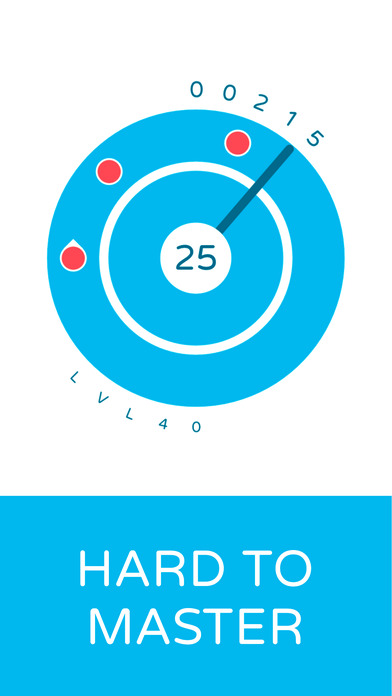 iTunes Description
Do you have quick reflexes? Try to tap the screen when the bar touches a dot. Sound easy? This game will convince otherwise!

* Simple and beautiful design
* Handmade levels
* Beat the high score on Game Center
* Optimized for iPhone and iPad

Download Zero Forgiving today and test your reaction time!
Forum Thread: Zero Forgiving – Drives you nuts! (By Jan Wagner)
---
1Path Origin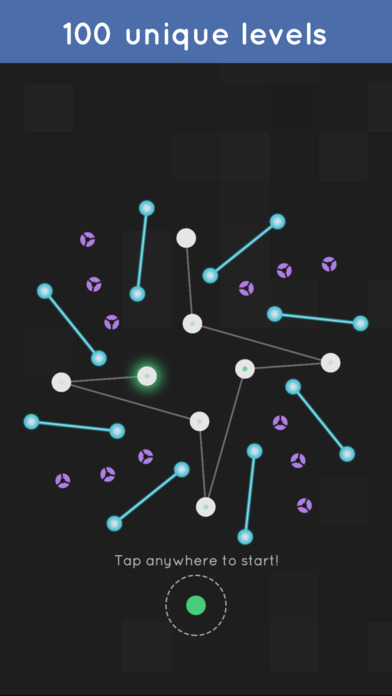 iTunes Description
1Path Origin is a game about connecting with the new gameplay and it's completely free (no ads, no power-up items). The goal is simple: tilt your device to controls the main dot, trying to collide with the others in sequence while avoiding obstacles.

— Main features —
• Responsive tilt controls
• Completely FREE (no ads, no power-up items). But you can donate
• There are 100 unique levels waiting for you and more will coming soon
• Relaxing, inspiring music & sound with minimalistic graphic
• Change the tail themes, more will coming soon
• Support night and day themes
• 60 FPS and support retina display
Forum Thread: 1Path Origin (By Pixeption)
---
#switch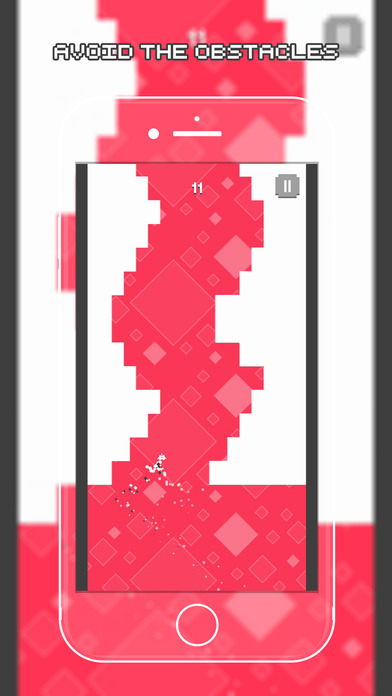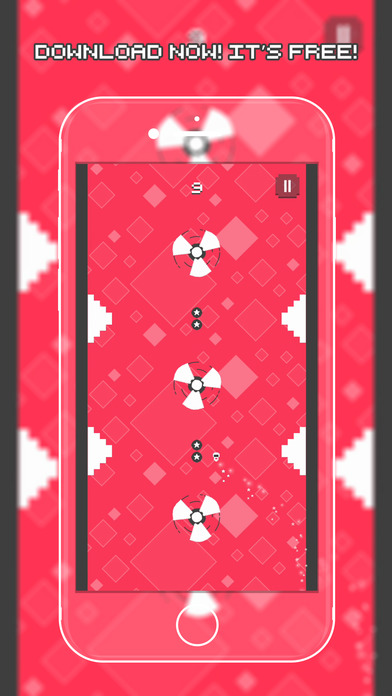 iTunes Description
Wait for the right moment then tap on the screen to switch.
Don't hit the spikes or it's GAME OVER.

Easy to Play but Hard to get HighScore.
How far can you get? Enjoy the challenge!
Forum Thread: #switch (by OUTLINE®)
---