Big Huge Games and Nexon M's DomiNations (Free) keeps on rolling through eras of history. After the World War content from the previous major update, now DomiNations enters the Atomic Age. Representing the time after World War II, several new units and buildings are now available. The units include the helicopter and armored personnel carrier, which could prove to have a major impact on combat in the game. The helicopter is weak to fire from defending troops, but can wreak havoc on defensive buildings as it has range outside of many defenses. Meanwhile, the APC deploys heavy infantry every few seconds and has a machine gun for covering fire.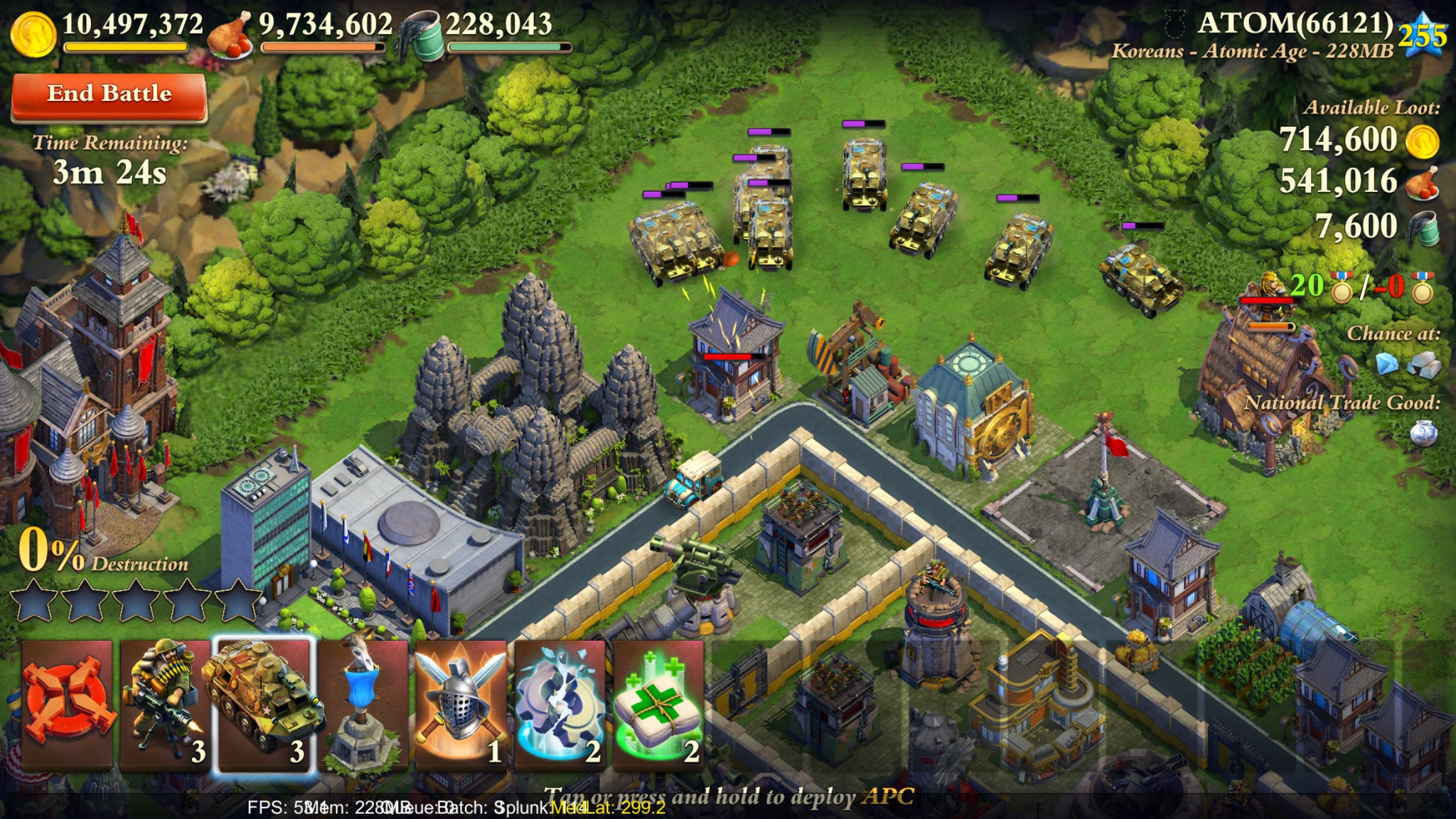 Additionally, new Wonders of the World have been added. The United Nations, Pentagon, Atomium, and Sydney Opera House can now be built. These all provide different in-game bonuses, such as the UN allowing for the spawning of a peacekeeping force full of unique units from all nations, along with bonus National Trade Goods.
The update with the new Atomic Age content is available on both iOS and Android.