Welcome to another week of new iOS game releases, and as usual, there's a hefty list of stuff for your download consideration. Time to drink from the firehose! This week sees the feels-like-forever-in-soft-launch DC Legends finally come to life worldwide, as well as the only-soft-launched-for-a-week Asphalt Xtreme from Gameloft. Plus a new DragonVale, a new game from the Duet developer Kumobius called High Risers, and a new game from the Mr. Jump developer 1button called Nekosan. And many, many more. So check out the full list of games below, and let us know in the comments section which games you'll be picking up this week!
---
The Adventures Of Tacheman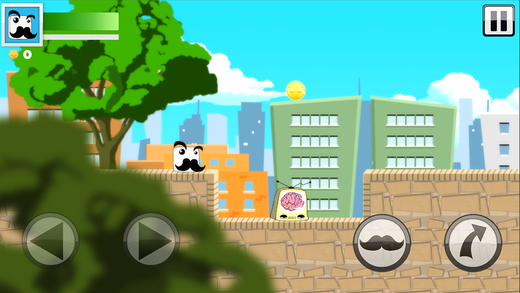 iTunes Description
The Adventures of Tacheman is a quirky platform adventure where you play as four awesomely moustached heroes to save the residents of Motropolis. King OneTooth is terrorising the city, letting lose his monstrous creations and stealing moustaches on the way. Use all your tache powers to take on this dastardly villain and save the day!

UTILISE each character's unique abilities and find new ways to traverse across levels, unlock secret areas and use different ways to dispatch enemies.
EXPLORE different paths through each level in this challenging but fun platformer.
MULTIPLE enemy types from air, land and water for you to take on, including special bosses that are no pushovers!
CLASSIC platforming controls that veterans will recognise and new players will find easy to pick up.
Forum Thread: The Adventures Of Tacheman (by Wiremuch)
---
Age Of Armada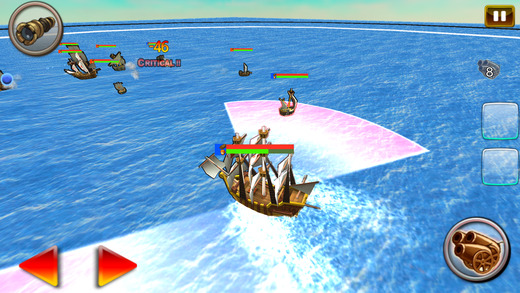 iTunes Description
A refreshing game for exciting adventures!
Blam! Blam! Blast your enemies away!
Are you ready to explore the northern seas of Europe in the Age of Sail?
Are you ready to become a captain of the ships?
Then start now!
Forum Thread: Age Of Armada by (Hyeok Ko)
---
Asphalt Xtreme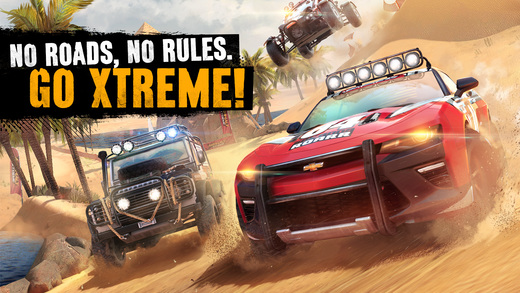 iTunes Description
NO ROAD. NO RULES!

Break through to uncharted territory with Asphalt Xtreme! Rip around dunes, charge through canyons, drift across the mud and fly past your opponents to reach the finish line!

• 35 MONSTER MACHINES: Release your inner beast in a Monster Truck. Feed your passion for speed with a Muscle Car. Or just go wild on the track in a Buggy, Pickup, Rally Car, SUV or Truck!

• UNLEASH YOUR STYLE: All 7 off-road vehicle types deliver unique flavors of gameplay, allowing you to constantly discover fresh and challenging experiences.
Forum Thread: Asphalt Xtreme (by Gameloft)
---
Bloons Supermonkey 2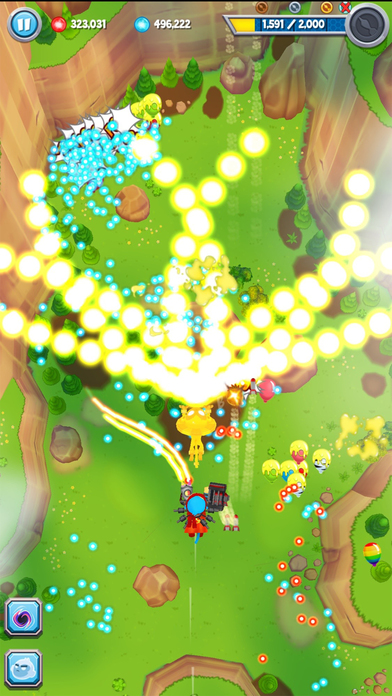 iTunes Description
Slick and stylish flying shooter from the makers of Bloons TD 5! Endless legions of colorful bloons in outlandish shapes and patterns are invading Monkey Town and only Super Monkey can stop them! Equip dozens of powerful weapons, unlock never-before-seen Super Monkeys, and use dozens of screen-clearing powerups to pop every bloon and achieve a perfect diamond ranking.

* Fast-action, pop everything fun-fest
* 50 vibrant levels, each with unique bloon waves
* Colorful, easy to control family fun for new gamers
* Intense skill-based diamond challenges for hardcore players
* 90+ weapons including epic powers like Doom Gauntlets, Sidewinder Ace, and Yeti
* 40+ bloon shredding powerups like Explosive Shots, Parallel Universe Monkey, and the Sun God
* Compare level ranks with your friends
* Awesome free iMessage stickers included
Forum Thread: Bloons Supemonkey 2 (by Ninja Kiwi)
---
Cue [D]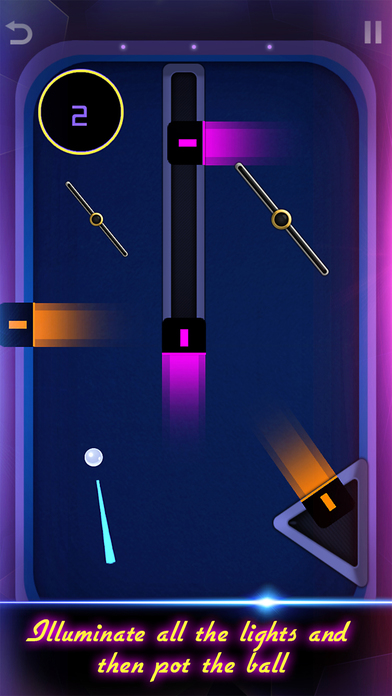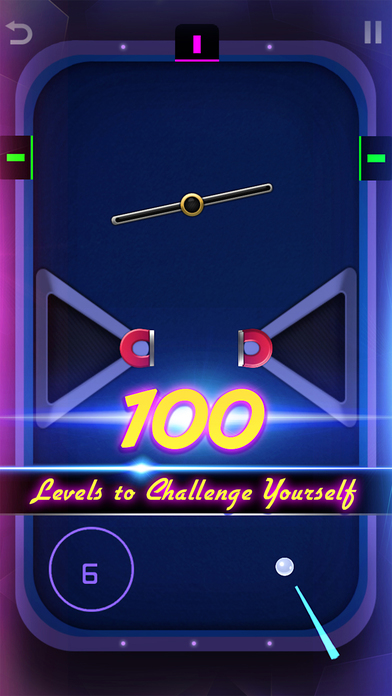 iTunes Description
A game based on Cue Sports, where you have to strike all the lights and then pot the ball in the hole.

A fun, addictive game with 100 challenging levels.

Each level has limited moves in which you have to complete the level, and depending upon how fast you finish, you are awarded a medal.

You may also Skip a particular level if you wish.

Please leave your review on the Appstore!
Forum Thread: Cue [D] (By Spiel Studios)
---
DC Legends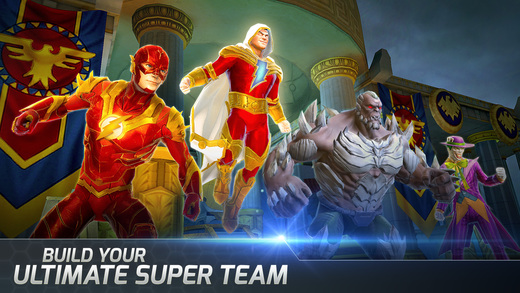 iTunes Description
As the shadow of the Blackest Night prophecy falls on every world, sheer will alone cannot save the shattered DC Universe. It's up to you to lead a team of DC's greatest champions to victory, but know this: peace can only be restored with a strategic mind. Experience the ultimate role-playing game packed with all of your favorite DC Super Heroes and Super-Villains. Join Superman, Batman, The Joker and more in a battle against Nekron. How will your choices affect the fate of the DC Universe?
Forum Thread: DC Legends (By Warner Bros.)
---
Desert Worms
iTunes Description
Colonization went fine, until They awoke.
In the last steps of the evacuation you must collect the remaining research data and avoid being eaten by the giant worms.
Race across the dusty planet and seek temporary refuge on cliffs and buildings from the vicious monsters.

– Aggressive, scary and unpredictable worm AI. (almost as smart as real worms)
– Speed boosters and decoys to help in the wormiest moments.
– Multiple cars unlocked throughout the wormy campaign.
– 20 challenging worm-filled levels.
– Achievements and ghost recordings of your previous worm-evading attempts.
Forum Thread: Desert Worms (by Devm Games)
---
don't hit the walls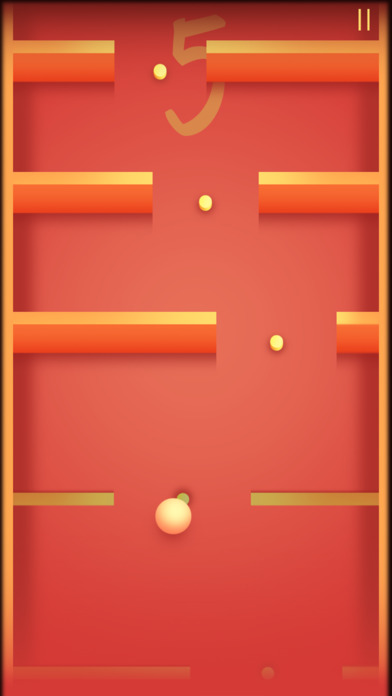 iTunes Description
Shrink the sphere and mind the gaps in this fast paced reaction game!

With one thumb mechanics, slide left or right to weave your way through the ever changing spaces. Master the deceptively simple controls to get the highest score you can.

Just remember, don't hit the walls!
Forum Thread: don't hit the walls (by Rob Hayes)
---
DragonVale World
iTunes Description
We've hatched an all-new DragonVale game! Enter a magical 3D world of dragon-filled adventures.

Warning: You may find yourself hopelessly addicted to hatching and caring for your own adorable dragons! Collect over one hundred delightful dragons, build a park for them, and watch the visitors pour in.

Customize your dragons with enchantment spells to change their appearances and abilities. Trade with players from around the world as you build your ultimate dragon paradise. Expand and improve your dragon park with awesome habitats and decorations. Enlisting your dragons to find rare items, then send them to distant lands in the new Airship for big rewards!
Forum Thread: DragonVale World (By Backflip Studios)
---
Elexi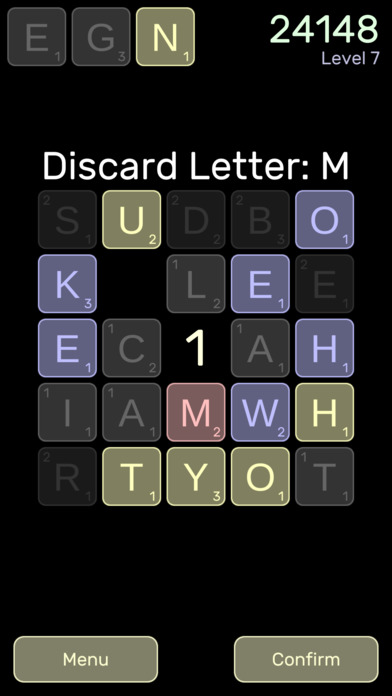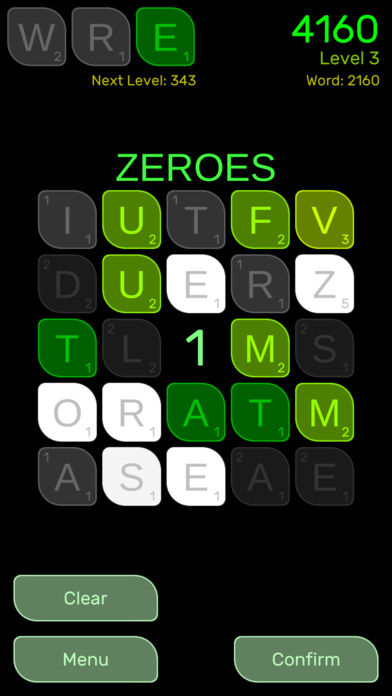 iTunes Description
Spelling words. Scoring points. A board full of tiles with letters on them. Seems pretty simple, right? But for every word spelled, there's a cost. A choice. A letter that has to be thrown away. And the choices get more and more difficult until the letters run out and there are no more choices left.

• Simple rules, easy to learn, but challenging strategic depth
• No timer or time limits — take your time, figure out your plan. Or just take the first word that catches your eye, we won't judge
• Three game modes — play single-board elimination mode, level up with endurance mode, or play in endless mode just for the fun of it
• Two board sizes — full boards for more options and greater challenges, or play smaller express game boards for a quick fix
• Multiple tile shapes, styles, and color schemes (including a high contrast color scheme for colorblind players)
• Multiple languages supported: play with English, Spanish, German, French, Portuguese, or Italian word lists with corresponding character sets and letter scores
Forum Thread: Elexi (by Lensflare Games LLC)
---
Fluffywords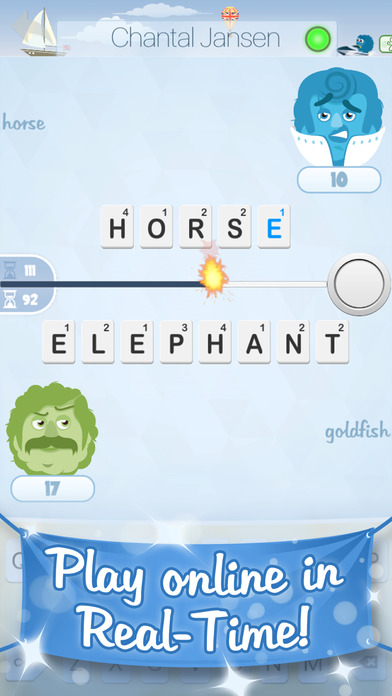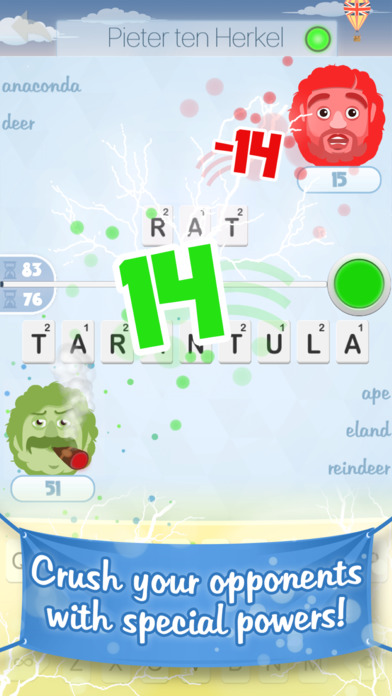 iTunes Description
FluffyWords is a word game with a fresh concept for the quick thinkers amongst us. Each turn you reply to a word that your opponent plays with a maximum of 20 seconds to respond. Can you outsmart your challenger?

– online multiplayer
– challenge people in several word categories
– playable characters with their own special attack and unique soundtracks
– available for iPhone and iPad
– play worldwide against friends, family or random opponents!
Forum Thread: FluffyWords (by WellPlayed Apps)
---
Galaga Wars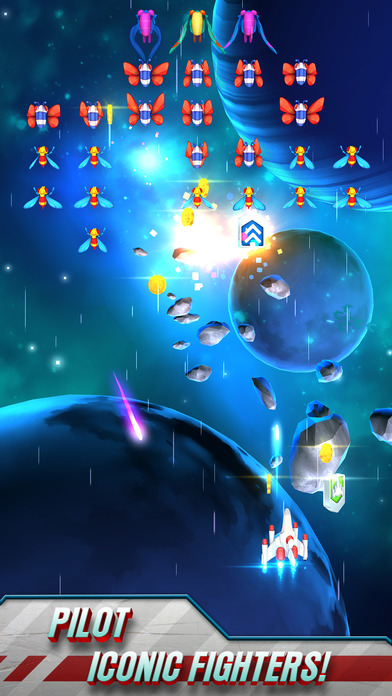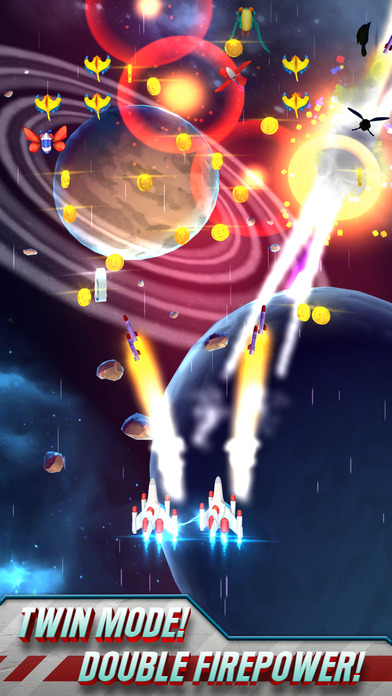 iTunes Description
A galaxy on the brink of destruction. Infinite waves of alien enemies. One heroic ship.
You know what to do. Fire up the engines, power up the laser chambers as the iconic space-faring shooter returns for its 35th Anniversary in a shower of laser blasts, breathless barrel-rolls and smoking missiles.

The survival of the universe is once more at stake. They have an alien motherfeet of immense proportions, endless waves of ships bristling with high-tech weaponry and of course the sheer power of the boss Galaga…

You have your finger – a device capable of channelling years of arcade skill,honed sci-fi ability and steely determination into a single, ultimate weapon…
Forum Thread: Galaga Wars (by BANDAI NAMCO Entertainment Europe)
---
Hellrider 2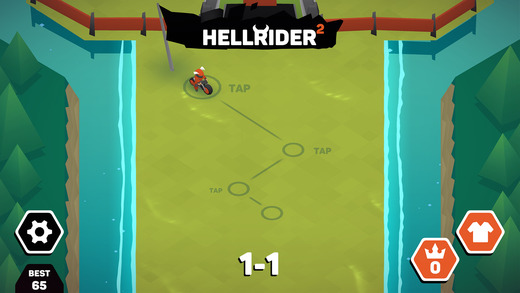 iTunes Description
Angry skeletons put Hellrider in the tower! But beautiful assistant Kiwi freed him, and now he is ready to challenge the Skeleton King!

Features:
– Simple and pleasant to play by one touch!
– Dizzying adventures on land, sea and air!
– Incredible boss fights!
Forum Thread: Hellrider 2 (By Andrey Chernyshov)
---
High Risers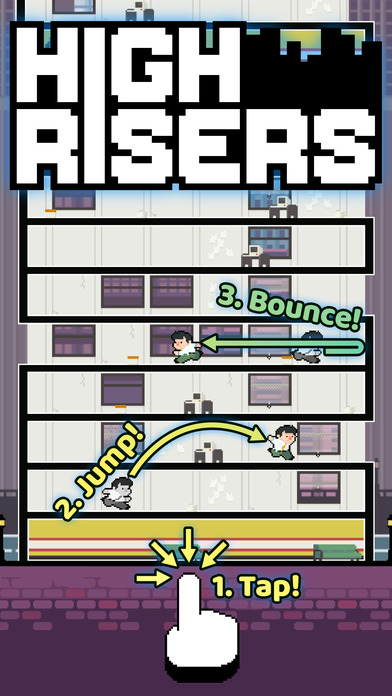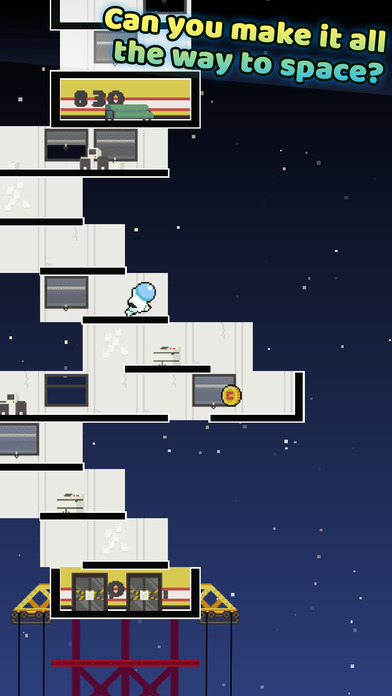 iTunes Description
How to succeed at work without really trying:
Bounce off the walls.
Get as high as you can.
Always bring a golden parachute.
Forum Thread: High Risers (By Kumobius)
---
I Hate My Job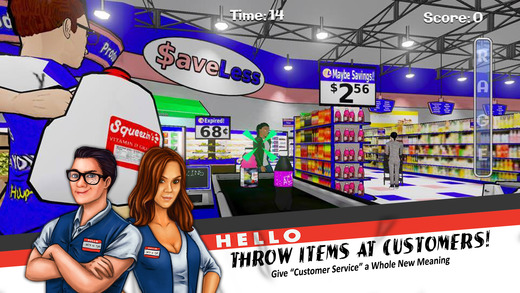 iTunes Description
In I Hate My Job play as Glenn (and others!) and turn the tables on your customers by throwing their purchases right back at them! I Hate My Job is a fun, fast paced arcade game that lets you break all the rules and give a new meaning to "Customer Service". Throw Groceries, Use Your Rage, Defeat Your Manager, and be Victorious!

In I Hate My Job, the controls are simple and easy to learn, but hard to master. All you need to do is tilt the screen to aim and tap it to throw; it's that easy! Hover your cross-hairs over a customer and hit them to score points, complete objectives, and enjoy their hilarious reactions.

Don't feel like tilting your phone back and forth? We've got you covered with a second control scheme that lets you just slide your thumb on the left and throw by tapping on the right!
Forum Thread: I Hate My Job. (By Devious Gamers)
---
Lanterns: The Harvest Festival
iTunes Description
Lanterns: The Harvest Festival is a beautiful, thoughtful tile-placement game set in imperial China based upon the best-selling and award-winning board game.

Players take turns arranging colorful floating lanterns on a ceremonial lake. Completing sets of lanterns earns Honor, and at the end of the game the player with the most Honor wins.

Vibrant visual effects, skilled AI, meditative environmental music and smooth touch play translate the delightful zen of Lanterns: The Harvest Festival to your phone or tablet.
Forum Thread: Lanterns: The Harvest Festival (By Dire Wolf Digital)
---
Legends TD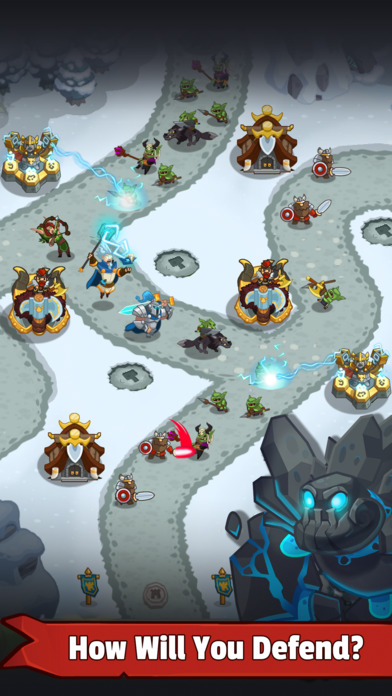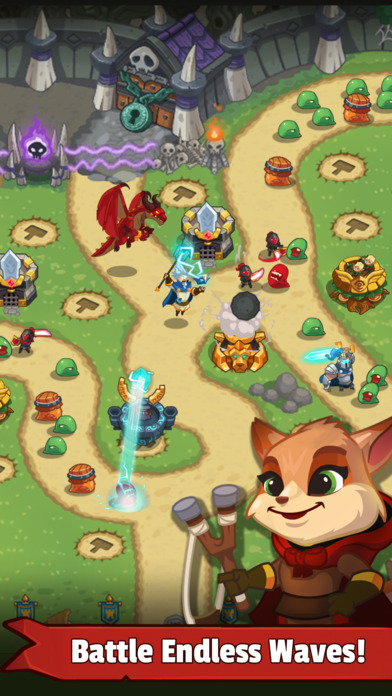 iTunes Description
Finally, the tower defense game fans have been waiting for!

Rapid-fire archers, magic beams that slice up the board, cannons that roar as they blast enemies to bits — Legends TD is packed with fantasy fire-power!

Command a powerful team of heroes, all with unique abilities! Overcome incredible challenges with strategy and wit! Rescue helpless villagers and rid the kingdom of foul creatures! Build the ultimate defense against evil!
Forum Thread: Legends TD (by Babeltime Inc)
---
Lemons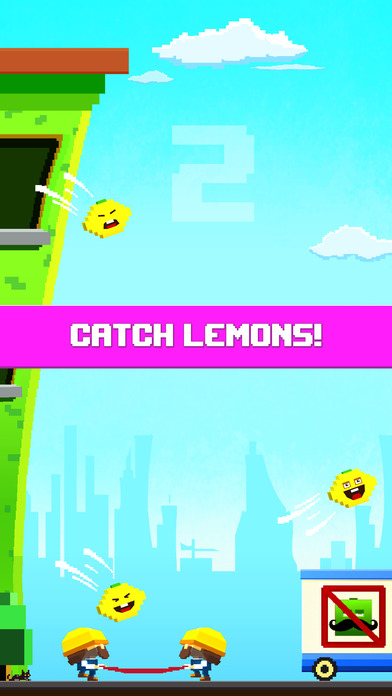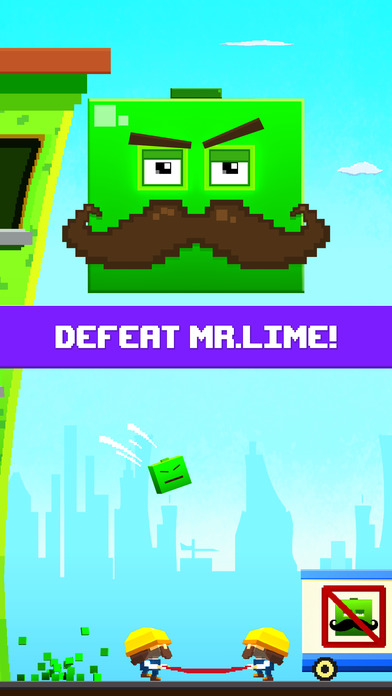 iTunes Description
Tap to catch the jumping lemons! Save them from the super evil Mr. Lime!

Mr. Lime was always jealous of lemons.
He thought to himself, why is it that limes are not as popular as lemons?
He became bitter and angry.

Then one day his moustache tingled and he had an idea.
He decided the only way limes would ever become popular…
…was by squeezing away all the lemons in the world.

All the children cried, for there were no more lemons to buy.
"The world shall never drink lemonade again!" shouted Mr. Lime!

Will you save the lemons?
Forum Thread: Lemons (By Bit Free Games)
---
Malachai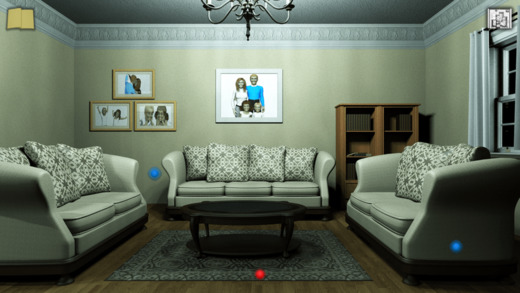 iTunes Description
This Halloween, experience one of the hottest new jumpscare games in the app store…

A perfect family from a perfect community are missing.

The Police are drawing blanks in their investigation and in desperation they recruit you, a local psychiatrist who has worked with the family since the disappearance of their first child.

When you enter the house you realise things are not as they seem and something is leading you on a supernatural adventure.

Can you survive a night of horror in the Alderson household? All you need is your sense of sound, a good sense of direction and your trusty journal to keep track of all the creepy goings on.
Forum Thread: Malachai [by NeWa Studios and Supertapp Interactive]
---
Mental Hospital V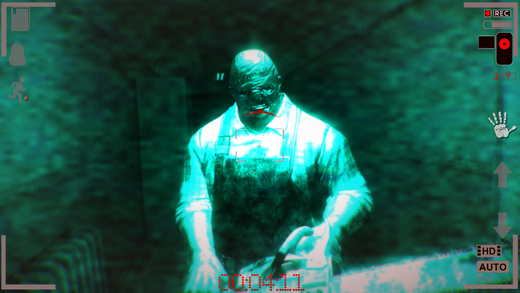 iTunes Description
Mental Hospital V – first person survivor horror with beautifull graphics and terribly frightening atmosphere.

The story of Mental Hospital V begins with small investigation in the mental hospital made by journalist Mark. In strange circumstances , he was dissapeared and all his group was found dead. His brother starts to search the truth.

While trying to understand what's actually happened and who are Elise, you encounter difficult decision: try to save your brother, or to stay alive. Difficult task is waiting for your solution. Exit is always possible to find! Try to find your own in such delicate situation.
Forum Thread: Mental Hospital V (by AGaming+)
---
Mercenaries Saga2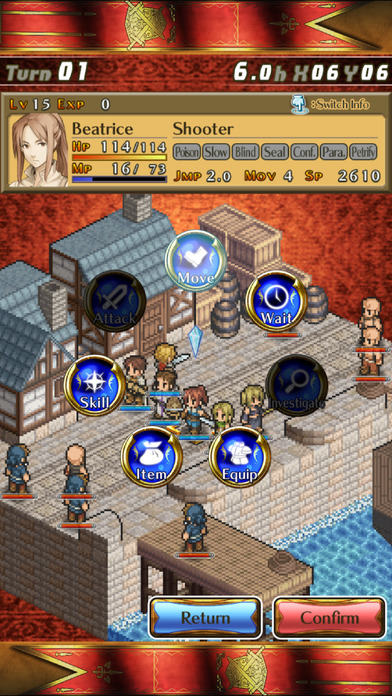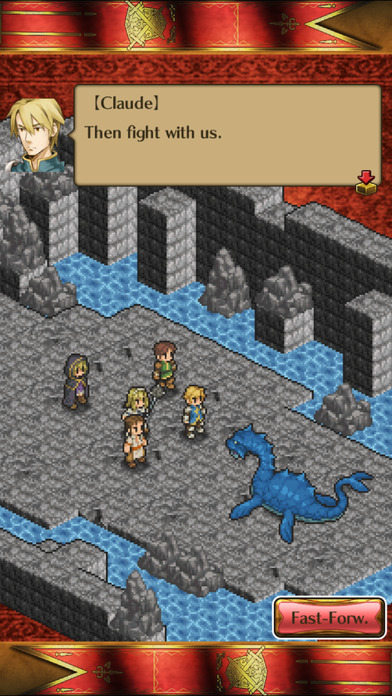 iTunes Description
In "Mercenaries Saga 2", control multiple units, starting with the
Silver Eagle Order leader Claude, to defeat enemy units in battle to
clear each game stage.

With formidable and precise AI-backed enemies, and level increases via
free battles, this game has lots of deep experiences to keep you entertained.
There's also special free battles and other hidden elements!
Forum Thread: Mercenaries Saga2 (by RideonJapan,Inc.)
---
Mine Blitz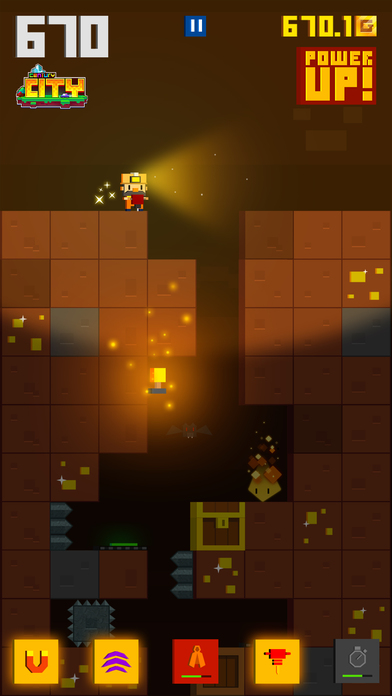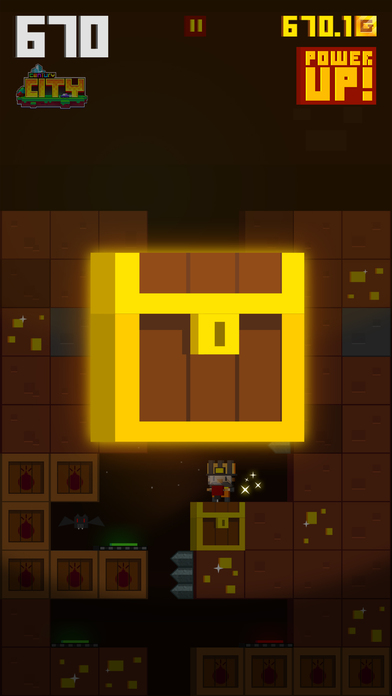 iTunes Description
The makers of Century City have built a fast-paced platformer around the story of the beloved miner in a awesome game! This is a challenging adventure inside the gold mine-with traps, bombs, pikes and dungeon creatures-for player to tackle.

Getting the timing down will not be easy. But once you did, you will have a great time pulling off "trick shots" that launched you past traps and into golds or treasure. Mine Blitz feature one-touch gameplay, stunning voxel graphic. The wicked-hard will make you smile and come back for many times.
Forum Thread: Mine Blitz (by Pine Entertainment)
---
Nekosan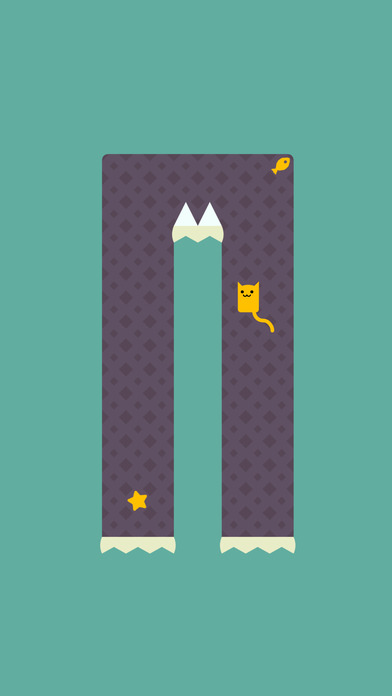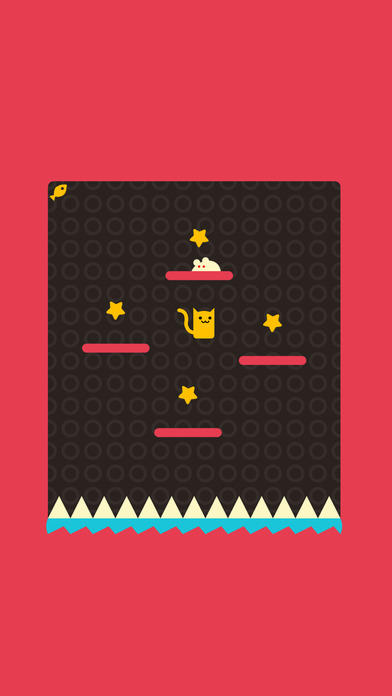 iTunes Description
Oh no… The mice stole all the stars :'(
Only a cat can infiltrate their dungeons to get them back!
Help Nekosan and his friends to run, slide, wall jump, and fly through dozens of devilish levels. And all of this with one finger!

Are you up to the challenge?
:3
Forum Thread: Nekosan By (1Button)
---
outbreakout
iTunes Description
A game about geometry and zombies.
Push your way through wave after wave of the shambling undead.
Skillfully aim your shots to bounce off walls and enemies and make street-clearing combos.
Characters to unlock and highscores to beat.
Forum Thread: outbreakout (by Dan Allsop)
---
Parallyzed: Surreal Platform Runner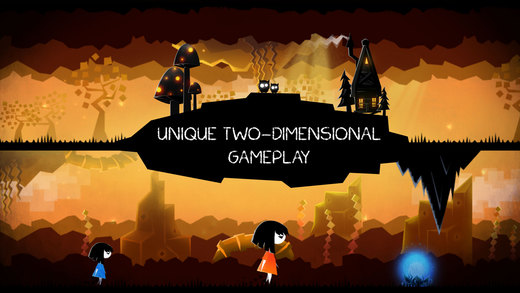 iTunes Description
Parallyzed is an atmospheric adventure platformer with unique gameplay, set in a dark and enchanting dreamscape.

Blue and Red are deeply-connected twin sisters with very different personalities, abilities, and attributes. One day, in a moment of jealousy, Red pushes Blue off a swing, paralyzing her. Devastated, Red realizes she can enter Blue's mind and, working together, help her sister emerge from the coma and return to waking life.

You play both sisters simultaneously. Red and Blue have the ability to swap bodies at any time. Help them make their way through an ever-difficult, spooky landscape that keeps trying to block their progress. Each sister's color and size must overcome the color and size of each dimension's obstacles.
Forum Thread: Parallyzed: Surreal Platform Runner (by Double Coconut)
---
Roofbot: Puzzler On The Roof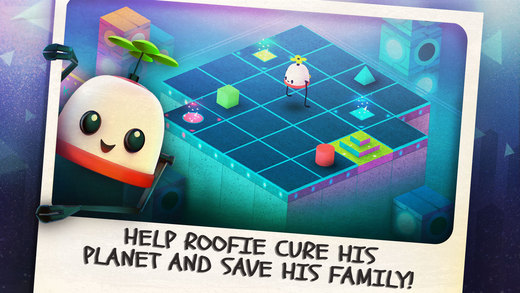 iTunes Description
Guide Roofie through gorgeous, meditative rooftops and try to get the right color energy balls into the proper slots to solve the puzzle. But beware — the architecture changes as you interact with it so think ahead. Every step you take may lead you closer to the goal, or trap you on the roof forever.

Explore gorgeous audio and fantastic, hand-crafted architecture while trying to figure out ever-more-cunning puzzles.

Work your way up the rooftops and face off against the uber-bot who is greedily funneling away all of the power, causing bug after critical bug.
Forum Thread: Roofbot: Puzzler On The Roof (by Double Coconut)
---
Snap Quiz Challenge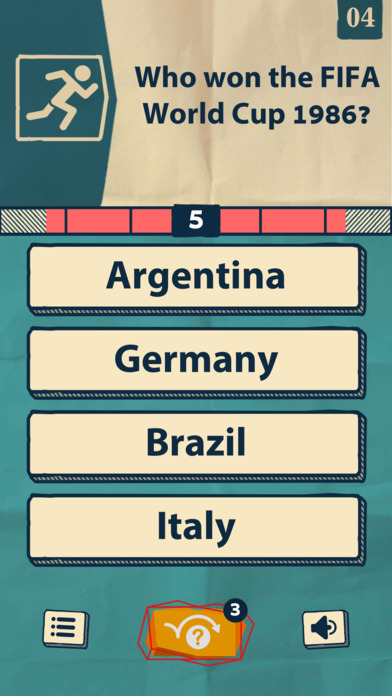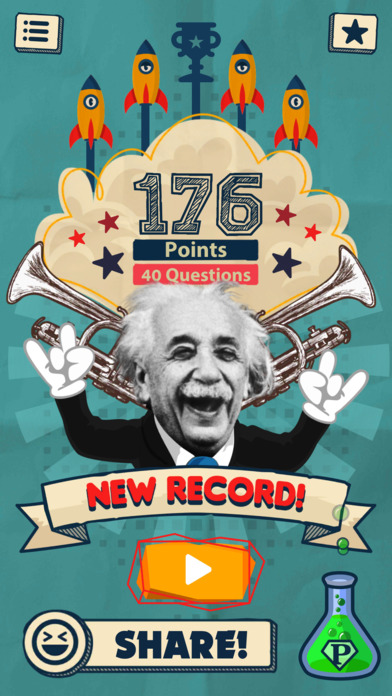 iTunes Description
Snap Quiz Challenge is a fast paced trivia game for the sharp-minded.

Snap Quiz features more than a hundred questions from 11 categories including movies, books, video games, geography, music, famous quotes and more!

Being smart is not enough, you will have to handle the pressure of the ticking clock as you make your way to the final goal of becoming the Snap Quiz Master: get 100 questions right on a roll.

Of course there are some power ups to help you out, and you can skip a few questions if you need, but you'll still have to work hard to get your Snap Quiz Master's Degree.
Forum Thread: Snap Quiz Challenge (MiniChimera Game Studio)
---
Super Flipside
iTunes Description
Put your multitasking skills to the test in Super Flipside, an impossibly hard arcade action game. Control two ships simultaneously through endless waves of gates, laser beams, and blocks. Pinpoint precision is required – one wrong move and it's game over, man. Hone your skills and master all three levels!

This game is fast and to the point – a round of Super Flipside can be completed in seconds, making it an ideal way to kill some time if you've only got a couple of minutes to spare. Don't let that fool you, though; Super Flipside's unrelenting difficulty and addictive nature will keep you coming back for more.

Super Flipside sports a unique two-tone art style and an incredibly catchy chiptune soundtrack by Shirobon.
Forum Thread: Super Flipside (By Brian OKeefe)
---
Super Moto Barf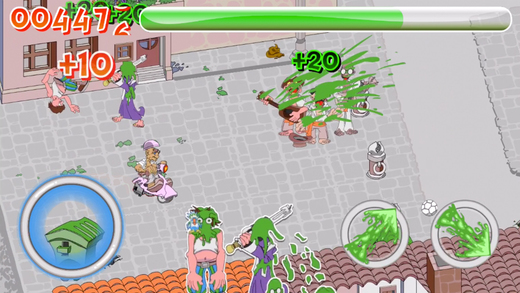 iTunes Description
Super Moto Barf is an arcade-style side-scrolling avoidance game. There's also barf. Lots and lots of barf. You're a surly old man on a moto with a hankering for ham, a cantankerous attitude, and a gnarly case of indigestion. Avoid obstacles and barf on everything in your path!

Welcome to the affectionately irreverent parody of the historic town of Granada, Spain, whose narrow cobblestone streets are alive with the clustered chaos of impatient locals, meandering tourists, sprawling sidewalk cafes, lively plazas, wayward soccer balls, abandoned gas tanks, misplaced trash, unfortunate piles of poop, Don Quixote, and stampeding bulls.

Score survival points for distance covered. Barf on enemies to stun them and score points. Run over stunned enemies for extra points. Pick up ham legs to keep your barf supply full. Grab special fiery ham legs for an invincibility power up. Barf your way to victory!
Forum Thread: Super Moto Barf (FroggyCat Studios)
---
The Revenge of Johnny Bonasera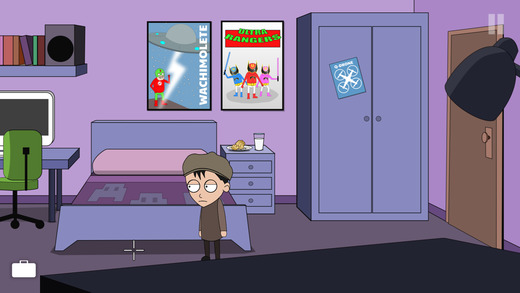 iTunes Description
This is the story of Johnny Bonasera, a kid that was beaten and humiliated by a gang punk.

Fueled by an insatiable desire for revenge, Johnny Bonasera promises revenge against each of the punks who humbled him. One by one. Unscrupulous. Mercilessly.

• 2D HD graphics in TV cartoon style.
• An adventure full of hilarious dialogues and puzzles.
• Outlandish characters to talk, interact, humble, beat, insult…
• Texts in English and Spanish.
Forum Thread: The Revenge of Johnny Bonasera (By Rafael Garcia Moreno)
---
Timing Bunny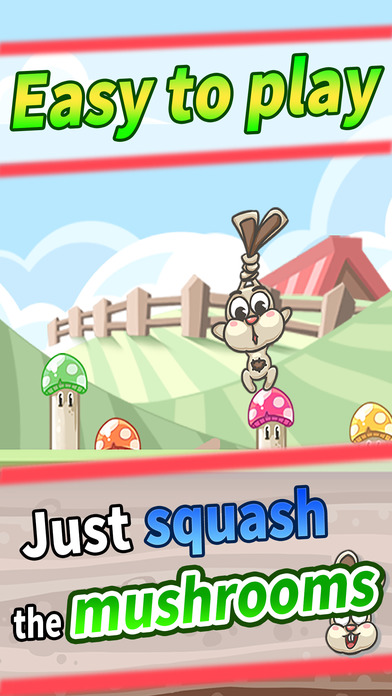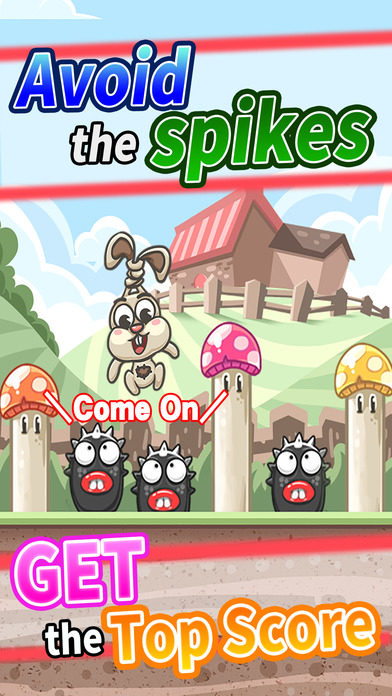 iTunes Description
Take control of Bunny and squash mushrooms. Goss-cute timing action fun!

Simple timing action fun
Bounce on the mushrooms
Avoid the spikes
Grab boxes
Steel your nerves, and go for the high score
Forum Thread: Timing Bunny (By GaLboa,Inc)
---
Watchlist – Retro Arcade Shooter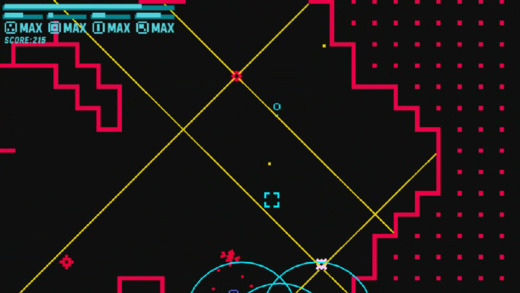 iTunes Description
YOUR ACTIONS HAVE BEEN EXAMINED AND IT HAS BEEN DETERMINED YOU HAVE VIOLATED OUR NATION'S LAWS AND HAVE CONTRIBUTED TO A WEAKNESS IN OUR NATION'S SECURITY.

TO BE OFFERED A SECOND CHANCE YOU MUST PROVE YOURSELF TO HAVE REALIGNED WITH THE PRIORITIES OF OUR SOCIETY…

YOU MUST TRACK DOWN AND ELIMINATE FOUR UNDESIRABLES, WHOSE EXISTENCE IS INCONGRUENT WITH THE PRIORITIZATION ABOVE ALL OF SELF AND NATION ON WHICH OUR SOCIETY THRIVES.
Forum Thread: Watchlist – Retro Arcade Shooter (by William Cole)
---