There have been a ton of Final Fantasy games on the App Store – almost too many to keep track of. However, while there has been a variance in quality, especially where any questionable free-to-play monetisation mechanics are prominent, you have to give credit to Square Enix for the variety and frequency of releases, and for treating mobile gaming more seriously than some of the other major traditional industry giants. It appears this trend is set to continue – today, a teaser website for a new Final Fantasy game, with a placeholder title of 'Final Fantasy New' has emerged, and will seemingly reveal the next Final Fantasy game coming to iOS and Android in five days, which will definitely give fans of the series even more to anticipate alongside the massive Final Fantasy XV console release which looms on the horizon.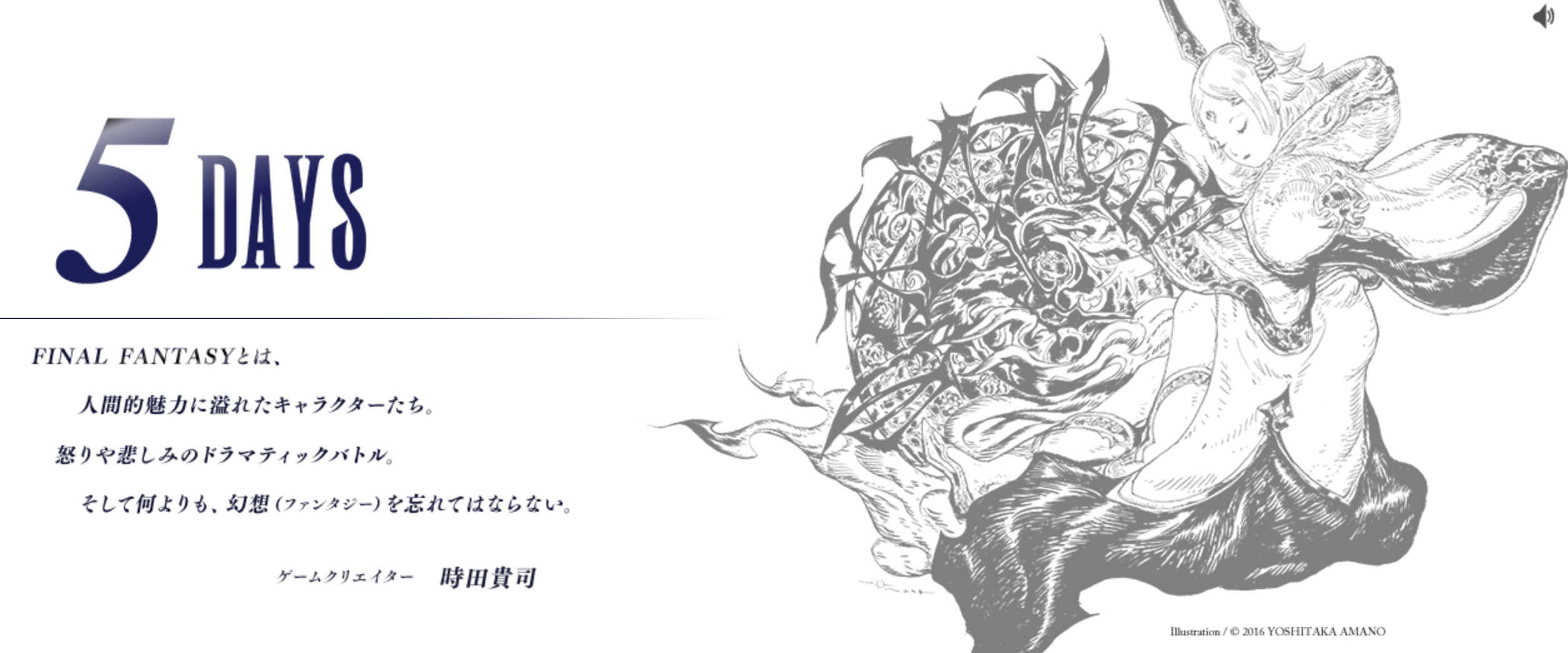 Square Enix haven't given a whole lot away about this new Final Fantasy game, apart from the platforms and some smaller details alongside these. There is some beautiful artwork penned by series veteran Yoshitaka Amano, some soothing string music, and a short message from the creator of the game Takashi Tokita, which describes how Final Fantasy is about anger, sadness, but most importantly 'we should not forget that it is about fantasy'. Tokita being the game's creator is perhaps the biggest piece of news from this reveal, as his track record which includes Chrono Trigger ($4.99), Final Fantasy IV: The After Years ($6.99), and a whole host of other mobile games in the series such as Final Fantasy Dimensions (Free) suggests that this may be a major release for the franchise on mobile.
I may be being slightly optimistic, however five days coincides with Wednesday, which could even suggest not just a reveal, but a fully-fledged launch at the end of the timer. Either way, whether you want to sit tight until the five days are up, or put on your speculative hat like myself, swing by our forum thread and let us know your hopes and expectations for this new Final Fantasy mobile game.
[via Gematsu]