Ah, Miitomo (Free). That was a fun few days, wasn't it, friends? Okay, so Nintendo's first official smartphone app didn't exactly light the world on fire. And sure, a third-party developed smartphone game licensed by an affiliated company did end up lighting the world on fire a short time later, which made the whole thing look even sillier. But for a few shining, brief days, we all knew the joys of sharing copious amounts of potentially useful demographic data with our friends and our biggest friend, ol' Nintendo itself.
Sadly, even though Miitomo was ostensibly meant to be a social app, it was kind of a pain in the Heineken to actually, you know, socialize with people using it. For the first while after it launched, you could only add people through Twitter or Facebook, and there was no way to share messages with friends beyond simply answering questions. We won't even get into how bad the filtering options were. Some of these things were addressed in post-release updates, some were not. The biggest problem, however, is that there just wasn't enough to do in the app. Most people played with it for a few days, a few more hung in there until they had enough MyNintendo coins to pick up Zelda Picross and/or Wario Ware, and that was that.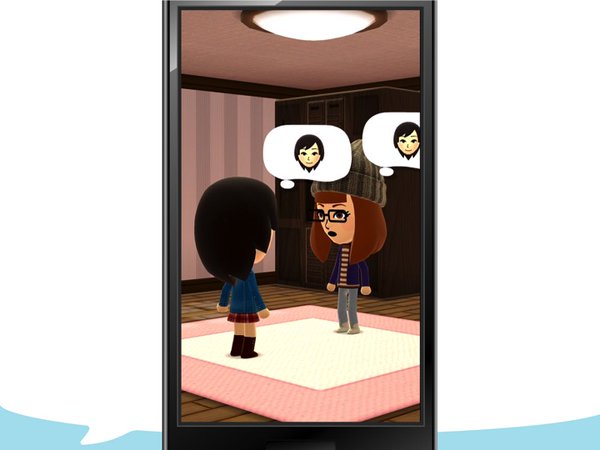 Well, Nintendo is apparently aware of Miitomo's demonstration of the principles of gravity, and are looking to rectify it. According to their recent financial results, an upcoming update will add one of the most-requested features to the game: the ability to send messages to your friends. Not just cheeky answers, but actual messages. They're planning to add other features, too, though they didn't go into much detail. One point they mentioned is that Super Mario Run will initially use your friends list from Miitomo, giving you a pool of players for multiplayer right off the hop. Which makes sense, as DeNA is the developer behind both apps and more or less in charge of Nintendo's accounts system going forward.
Nintendo didn't specify when this update was coming, but since it has features pertaining to Super Mario Run, it's highly likely that it will arrive before that game's December release date. Will it be enough to pick Miitomo up off the floor? Or are we going to have to wait until the Nintendo Switch is out to see any serious reversals of fortune? Your guess is as good as ours, friends. We'll just have to see where things go from here.