We're still on the hunt for Jade Empire to appear on the App Store, but I've got Shaun's review of the game locked and loaded for the second an active iTunes link appears. [Edit: It's out now, here's our review.] While we wait, there's a whole bunch of other super rad games that came out this week. Feast your eyes on the full roundup (so far, anyway).
---
Apocalypse Max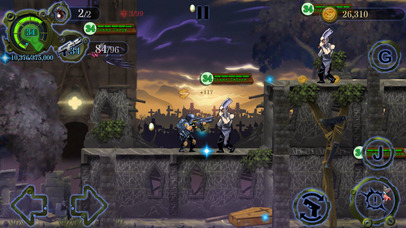 iTunes Description
You, Apocalypse Max, are the lone survivor of this zombie apocalypse. Journey through heart-thumping, adrenaline-pumping action spread out over multiple worlds! Master in-air maneuvers as you find your way around precarious platforms. Discover secret treasures and collect gold as you overcome zombies and Unlock insane weapons and find crazy ways to blast past your enemies. Don't like guns? Wanna get up close and personal? No problem! Rip apart your foes with your oversized, battle-hardy combat knife.
Forum Thread: Apocalypse Max (by Wandake)
---
Arcadecraft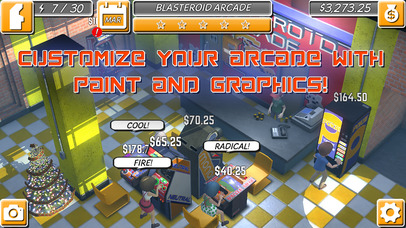 iTunes Description
The hit console game has been refreshed and is now available on iPhone! Arcadecraft welcomes you to the start of the arcade revolution! Buy and place arcade machines for your customers to play. Customize the walls, floors and pillars of your arcade to increase its popularity. Tap, tap, tap and build a fortune one quarter at a time!
Forum Thread: Arcadecraft (by Firebase Industries Ltd.)
---
Between Walls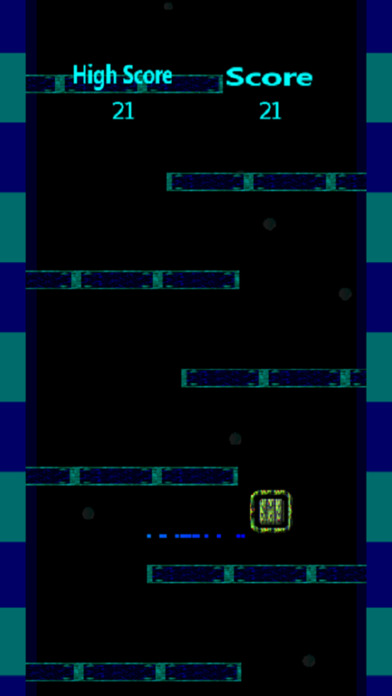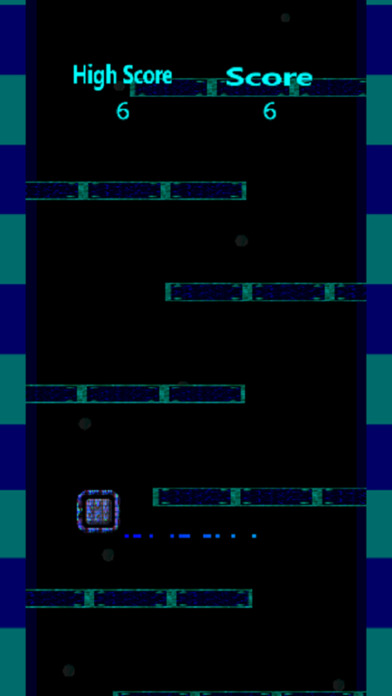 iTunes Description
Tap Right, Tap Left to maneuver Between the Walls
Forum Thread: Between Walls (by Anthony Hindle)
---
Bowling Nation 3D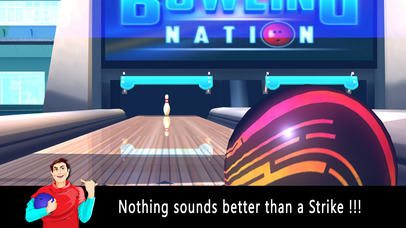 iTunes Description
What makes Bowling Nation Unique is Trick Shot. We want you to play some great shot and we will not let you hit all the pins. Sometimes you got to hit 2 strategically placed pins in one shot, its not easy but not impossible too. Get hooked to Trick shot for hours and you will not be bored. 30 awesome levels that will surprise you every time you play.
Forum Thread: Bowling Nation 3D (by Scalene Entertainment Studio Private Limited)
---
Bullet Hell Monday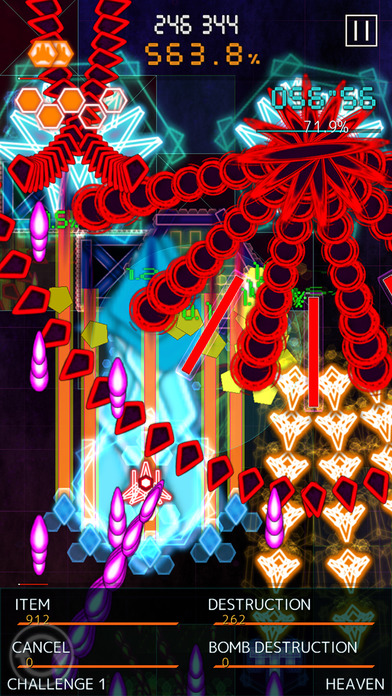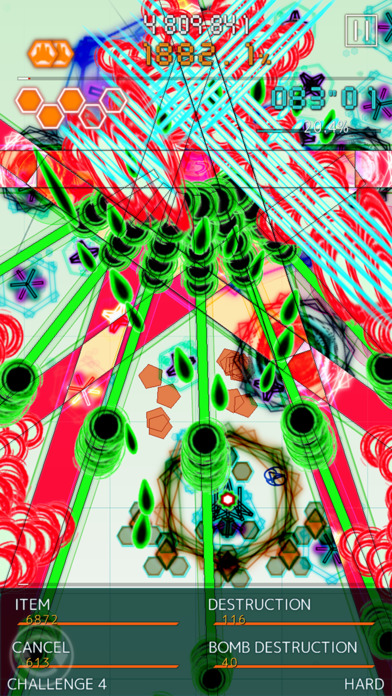 iTunes Description
A bullet hell shooter
– Enjoy an authentic bullet hell shmup on your smartphone!
– Huge content: over 50 stages!
Forum Thread: Bullet Hell Monday (by MASAYUKI ITO)
---
Corporate Overlord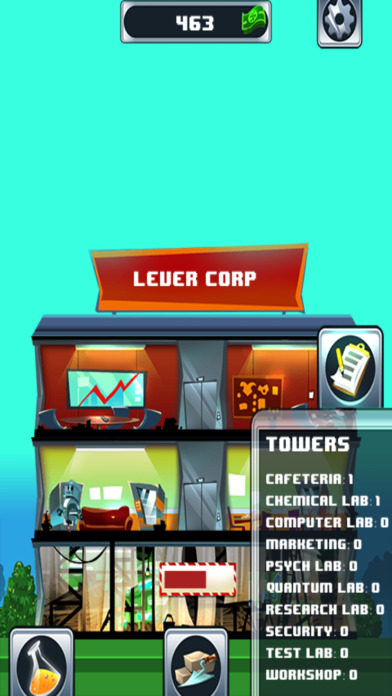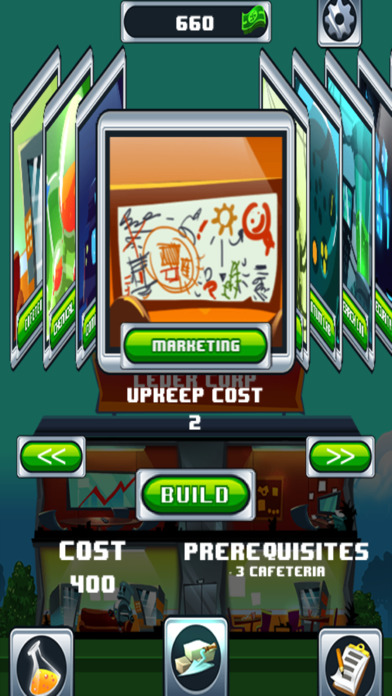 iTunes Description
Welcome to the corporate world. Build your evil corporation, generate massive wealth and dominate the world!

Build cool structures such as quantum supercomputer labs and chemical labs. Research important technologies including spy drones, instant freezers, droids, and even zombie servants. Invest in structures to generate returns.
Forum Thread: Corporate Overlord (by Cloud Flame)
---
Demon Party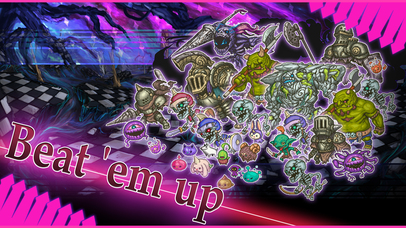 iTunes Description
Demon Party is a retro-inspired RPG style.
And it's the begining story of Andromeda Galaxy epic tale.
Forum Thread: Demon Party (by Akkapon Somjai)
---
Feral Fury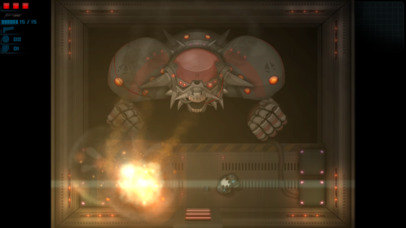 iTunes Description
Long after humankind perished in the flames of its many wars, the great panda empire and the Hellhog Horde is locked in an endless struggle for galactic domination. Aboard the starship Shaanxi IV, the 3d battalion panda marines are preparing for yet another battle. As the ship's engines power down, admiral Pawgarr addresses the troops one last time;
"May the soil we conquer nurture the holy seeds of the great bamboo."
Forum Thread: Feral Fury (by SKANDIVANIA ANS)
---
Flylight Zone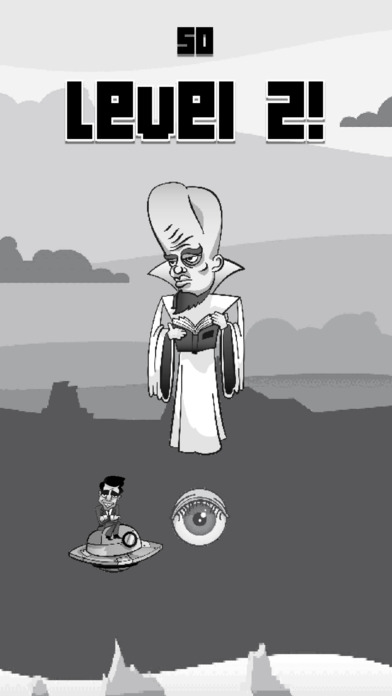 iTunes Description
You're traveling through another dimension on your iPhone, a dimension not only of sight and sound but of touch. A journey into a wondrous digital land whose boundaries are that of imagination and battery life. That's the signpost up ahead – your next stop, the Flylight Zone!
Forum Thread: Flylight Zone (by MyndArc, LLC)
---
Fractal Sky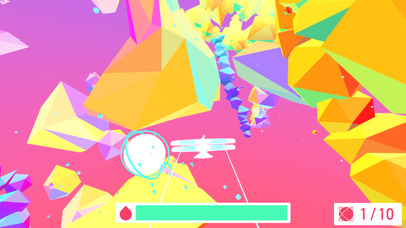 iTunes Description
Fractal Sky is a uniquely designed flight simulator arcade game with relaxing gameplay and colourful, vibrant graphics. In Fractal Sky you would need to explore a surreal world flying through fantastical forms of impossible geometry. Collect orbs and watch out for the fuel all through the relaxing and atmospheric music.
Forum Thread: Fractal Sky (by Briogames)
---
Head Basketball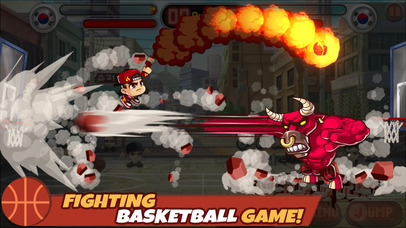 iTunes Description
Take my lethal shot!
A super-simple control man-to-man basketball game!
Head Basketball!!
Forum Thread: Head Basketball (by D&D Dream Corp.)
---
Hello Space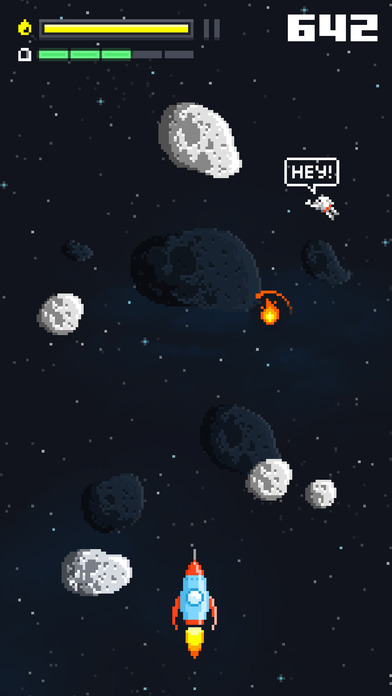 iTunes Description
Get ready for an endless ride through space! An exciting retro arcade game experience! Ride your ship through space and rescue stranded astronauts, take power ups and destroy asteroids. Complete the journey to unlock items on the map. Reach higher scores and let your inner geek shine!
Forum Thread: Hello Space (by Ercan Akkaya)
---
Homerun King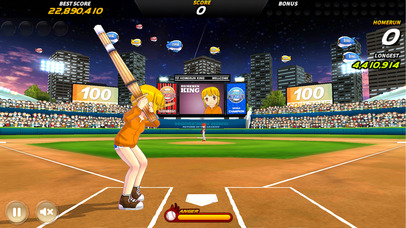 iTunes Description
How far can you hit?
Homerun is just the beginning
Play with your friend to get the highest score
Forum Thread: Homerun King (by Ligensoft)
---
Jade Empire: Special Edition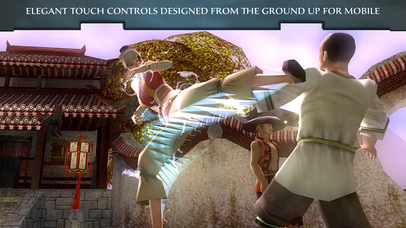 iTunes Description
Jade Empire: Special Edition is an award-winning action RPG from the makers of Dragon Age and Mass Effect. Experience a unique combination of fast paced martial arts action with a gripping, character driven story set in a mythical land. Each decision builds your reputation, changing the course of interactions with other characters and followers. Take the role of a master of martial arts, and recruit followers to your cause in an interactive, living world.
Forum Thread: Jade Empire: Special Edition (by Aspyr Media, Inc.)
---
Laserix: Puzzle Islands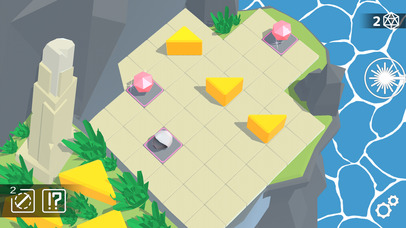 iTunes Description
Laserix: Puzzle Islands is a puzzler where you catch gems by reflecting lasers.
Explore the islands during the day, at sunset and at night.
Forum Thread: Laserix: Puzzle Islands (by anicecompany)
---
Legendary Tavern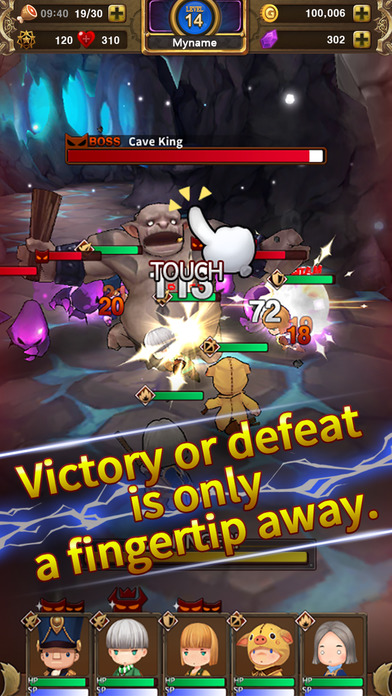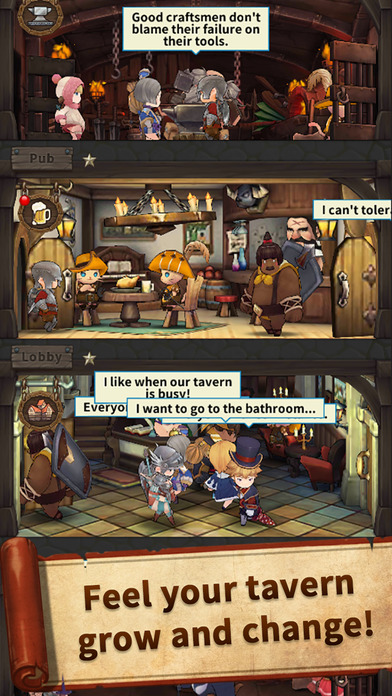 iTunes Description
Explore uncharted territories, develop your tavern, fight monstersall at the same time!
A unique system enabling you to display three different screens simultaneously.
Recruit unique heroes and build the ultimate tavern!
Forum Thread: Legendary Tavern (by LathGames Inc.)
---
Maximum Car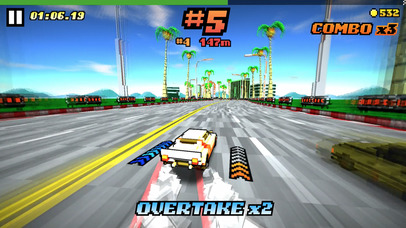 iTunes Description
An explosion-laden, arcade racing game that will have you feeling like a badass in seconds.

Drift and boost your way through 5 unique game worlds in ONE HUNDRED tasty looking cars.
Forum Thread: Maximum Car (by Ancient Games DS)
---
Paper Planes – Around the World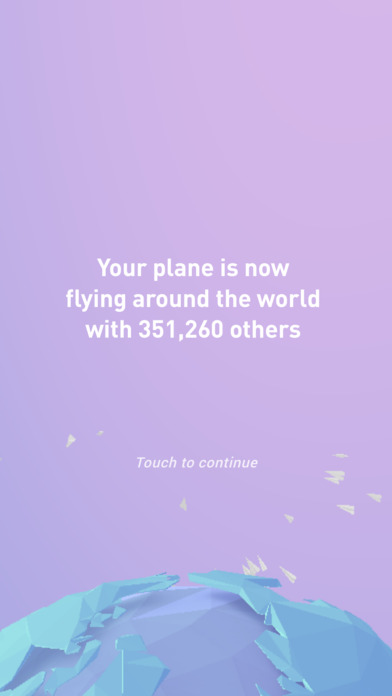 iTunes Description
Throw and catch paper planes with people around the world
Forum Thread: Paper Planes – Around the World (by Quan Nguyen Trong)
---
Peacock Darts – Pin the Bird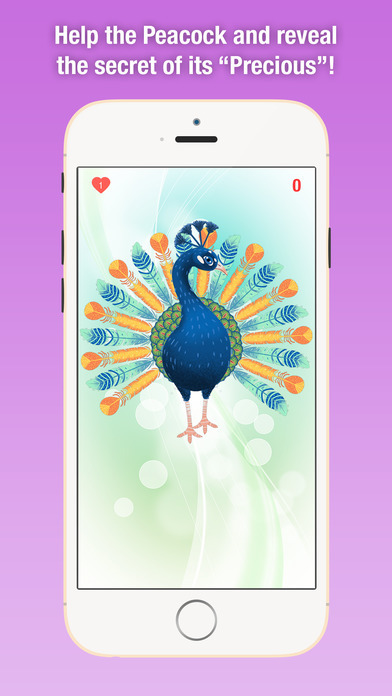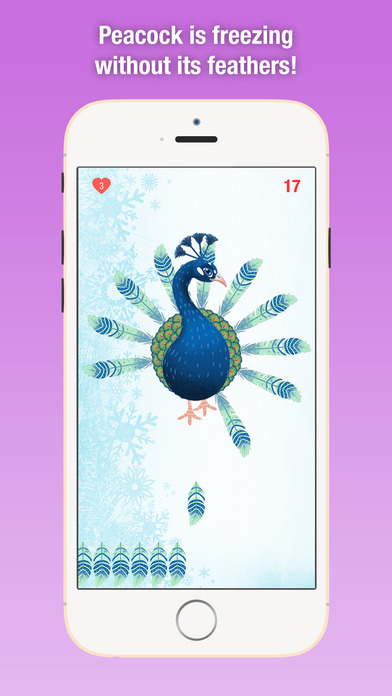 iTunes Description
Peacock lost almost all its tail feathers. Pin all lovely colorful feathers in the spinnig tail and reveal the secret of the Peacock "Precious"! 😉
Be quick and accurate, collect all "eye" medals and become the Pincock Master!
Forum Thread: Peacock Darts – Pin the Bird (by Life is Game Studio)
---
Pinball Halloween Full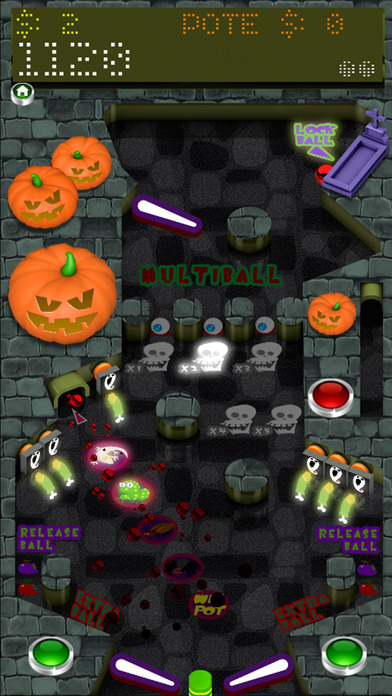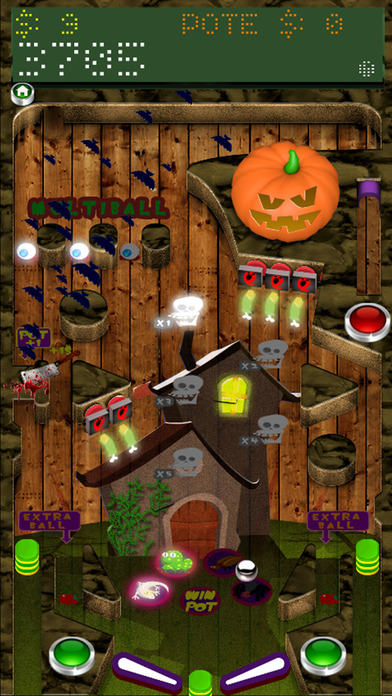 iTunes Description
Riffel Pinball Holloween Gamefeatures two greatest pinball tables.
Cemetery & Witch's House with great level and cutting-edge visuals.
Forum Thread: Pinball Halloween Full (by Marcos Riffel)
---
Pinball Racing Full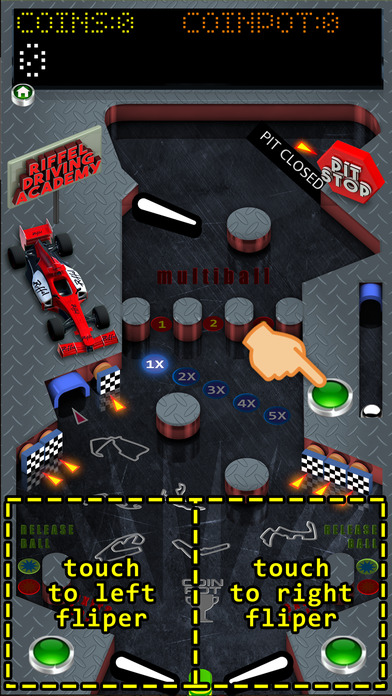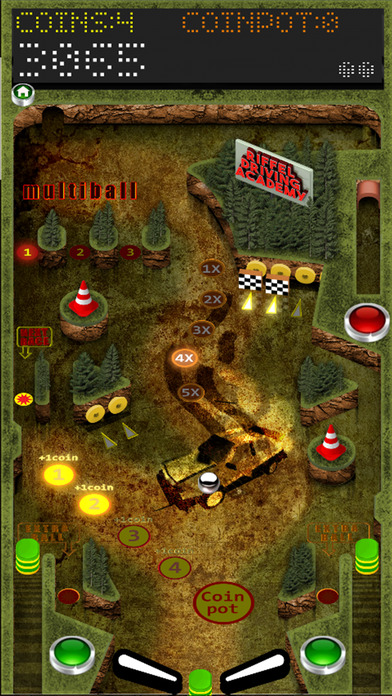 iTunes Description
Riffel Pinball Racing Game for your phone. Features two greatest pinball tables.
F-1 and Rally with great level of realism and cutting-edge visuals.
Forum Thread: Pinball Racing Full (by Marcos Riffel)
---
Piranh.io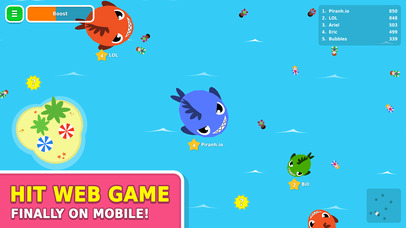 iTunes Description
Survive as long as possible by eating swimmers and smaller fish. But remember: size isnt everything in Piranh.io. Even the smallest piranha can defeat the biggest shark with POWERUPS! Use electricity to zap your enemies. Charge up the laser cannon, go Pew pew pew and defeat everyone else!
Forum Thread: Piranh.io (by Kiemura)
---
Racing Game Challenge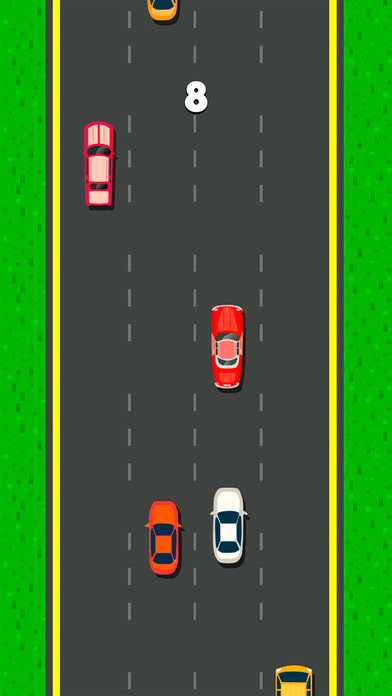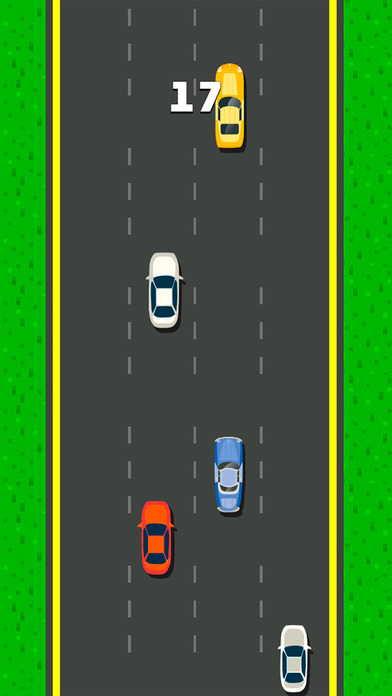 iTunes Description
Become the best driver! Challenge a friend!

Features:
– Beautiful 2D graphics
– Convenient control
– Online leaderboard
Forum Thread: Racing Game Challenge (by TakeNewGames)
---
Retro Shooting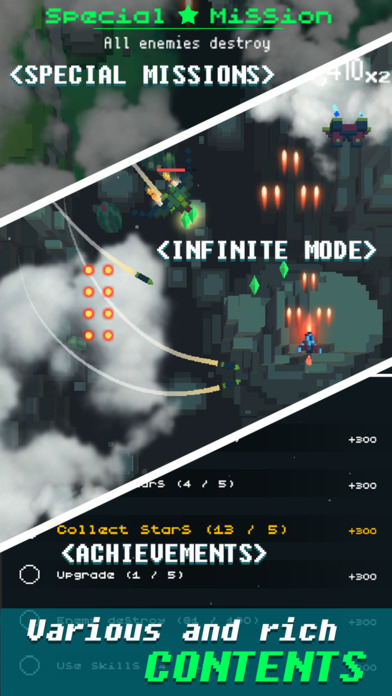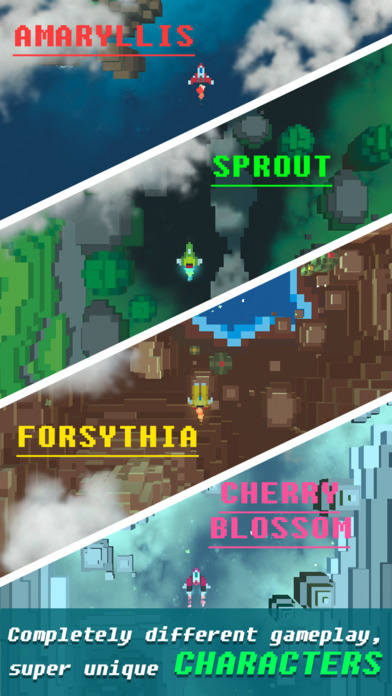 iTunes Description
We took classic arcade shooting games and remade them with 3D voxel graphics to create 'Retro Shooting.'
The plane shooting game series of Livezen has been acknowledged for their fun and quality by countless shooters!
Once again, we guarantee to provide you with a thrilling and fun time.
Forum Thread: Retro Shooting (by LIVEZEN Corp)
---
Secret of the Cores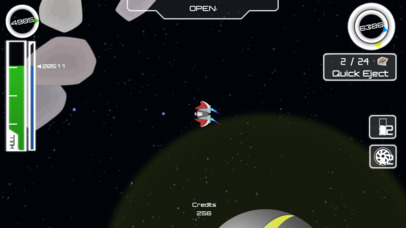 iTunes Description
Shoot and manoeuvre your way through the challenging perils of space. Upgrade your ship and venture further into the unknown as you explore a gripping story with twists and turns and characters that definitely aren't all voiced by one guy!
Forum Thread: Secret of the Cores (by ArmanDoesStuff)
---
Slider Scouts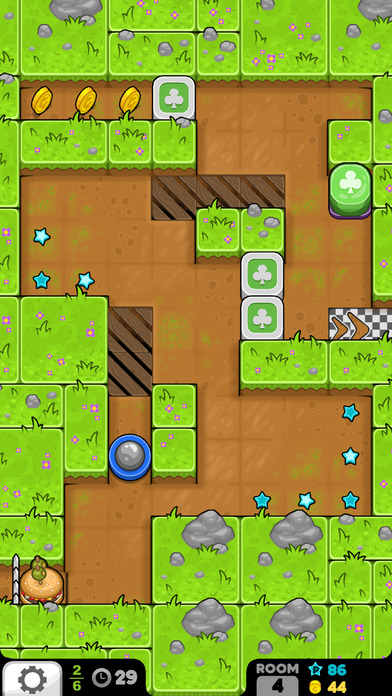 iTunes Description
Your lone Slider Scout is late for camp, and needs help recruiting more scouts for his troop at the Scout Lodge. Swipe to send this miniature burger on a massive adventure through the uncharted forest, where there are new surprises around every corner! Scouts will keep sliding until they bump into a wall blocking their way, so you'll need to guide him on a route through the wilderness. Keep swiping to send him in different directions, and try to reach the exit so your slider can continue his travels and scout out the next area.
Forum Thread: Slider Scouts (by Flipline Studios)
---
Smashing The Battle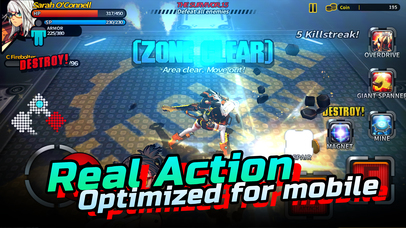 iTunes Description
Masterpiece of Action game!
Enjoy the classic arcade action on your mobile device!

Hack-and-slash action with two stunning heroines, tight and stylish gameplay sounds like your cup of tea? Then SMASHING THE BATTLE is for you
Forum Thread: Smashing The Battle (by Magic Cube)
---
Space War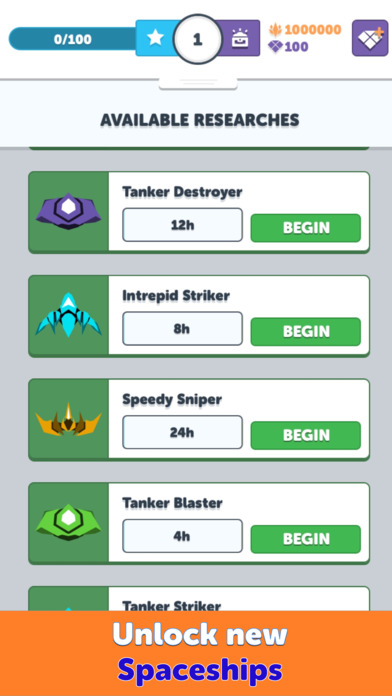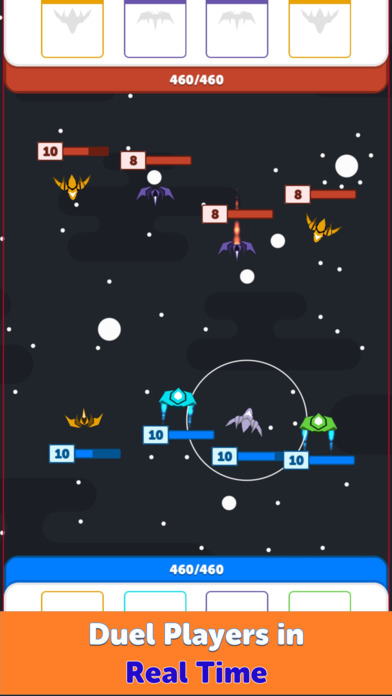 iTunes Description
Space War is a space strategy game. Play with various combinations of different ships and weapons and use your real-time positioning strategy to destroy the enemy and prevent it destroy your mothership.
Forum Thread: Space War (by Pablo Henrique Bertaco)
---
Toodle's Toboggan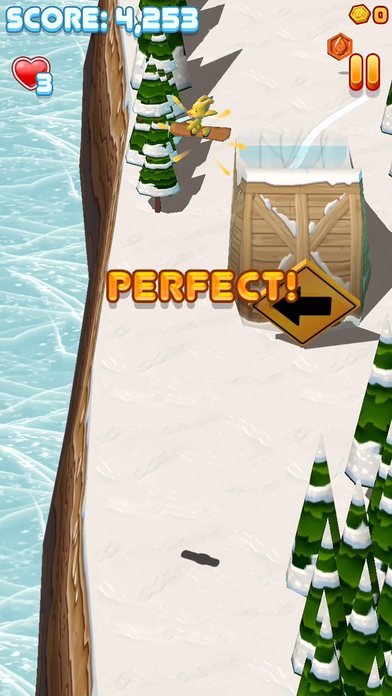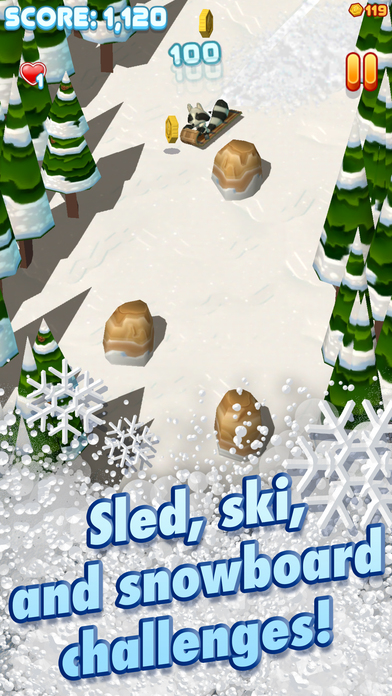 iTunes Description
Sled, ski, or snowboard with Toodle the Raccoon and his friends on an endless epic run in Toodle's Toboggan!
Forum Thread: Toodle's Toboggan (by Prisma Wave Studios)
---
Vanquisher
iTunes Description
Heroine Samus is employed by an organization called Vanquisher. The organization has found some mysterious structures at the back of Mars. They dispach Samus who has just passed the rookie training to research the structures.
Forum Thread: Vanquisher (by jin shan)
---
Welfare State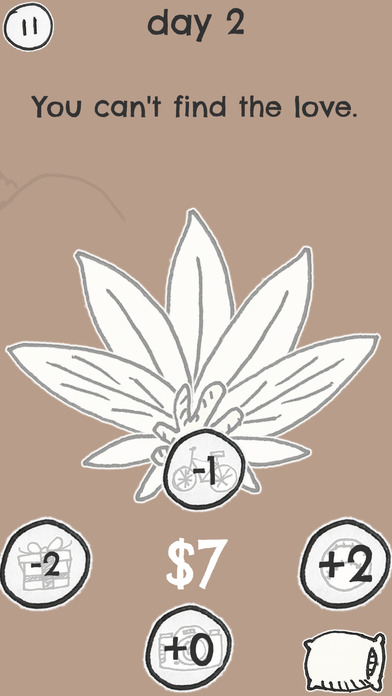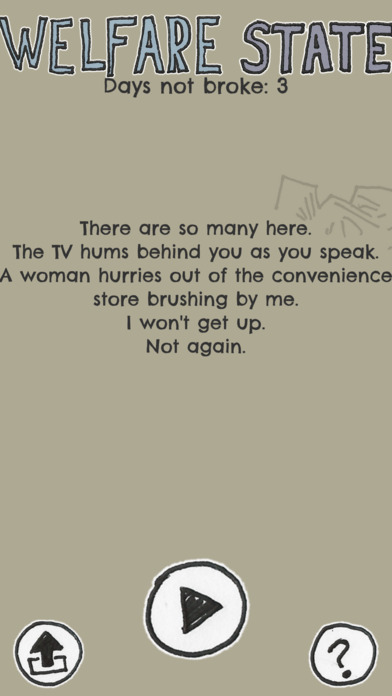 iTunes Description
Try not to go broke.

A stressful clicker laid over a contemplative poetry generator.

Make money, live life, breathe.
Forum Thread: Welfare State (by Randy O)
---
Zombie Smash Basketball
iTunes Description
When hope is lost and nothing could help
When you have only one chance to save everything you hold dear
When even plants are powerless to blunt the attack
A BASKET-BALL turns out to be the most efficient weapon against zombies… Well, fair enough, a basket-ball and a TON OF DEADLY WEAPONS!
Forum Thread: Zombie Smash Basketball (by LORI GROUP LTD)