While the console and PC versions of 2k Sports' NBA 2k series typically enjoy some significant improvements year to year, the mobile versions are typically left to iterative improvements. Maybe it's the lack of multiplayer or the slimmed down MyCareer mode, but each year has typically brought small, but welcome changes. Such is the case again with NBA 2k17 ($7.99), which brings to the mobile series a fresh paint job, new controls, and a streamlined MyCareer mode. For the most part, there's no doubt the changes are for the better. The real question becomes whether it's worth the upgrade.
There are four main modes in NBA 2k17: Quick Game, Season Mode, Blacktop and My Career. Quick Game and Season Mode are what you'd expect in any annual basketball game while Blacktop is a first-to-21 2v2 street ball game. My Career is the game's RPG mode and it's always been my favorite of the bunch (and it's always the mode that seems to be tweaked every year). For folks that are new the series, My Career has you create a player, take them through some try-out games in College, which leads to your player getting drafted. Once drafted, you and your player work your way up the rotation, earning currency which can be used to improve your player, which lets you make more of a contribution to a team and so on. My Career mode is an amazing mode to begin with and the slow, but steady improvements to your player act as an great driver to keep playing.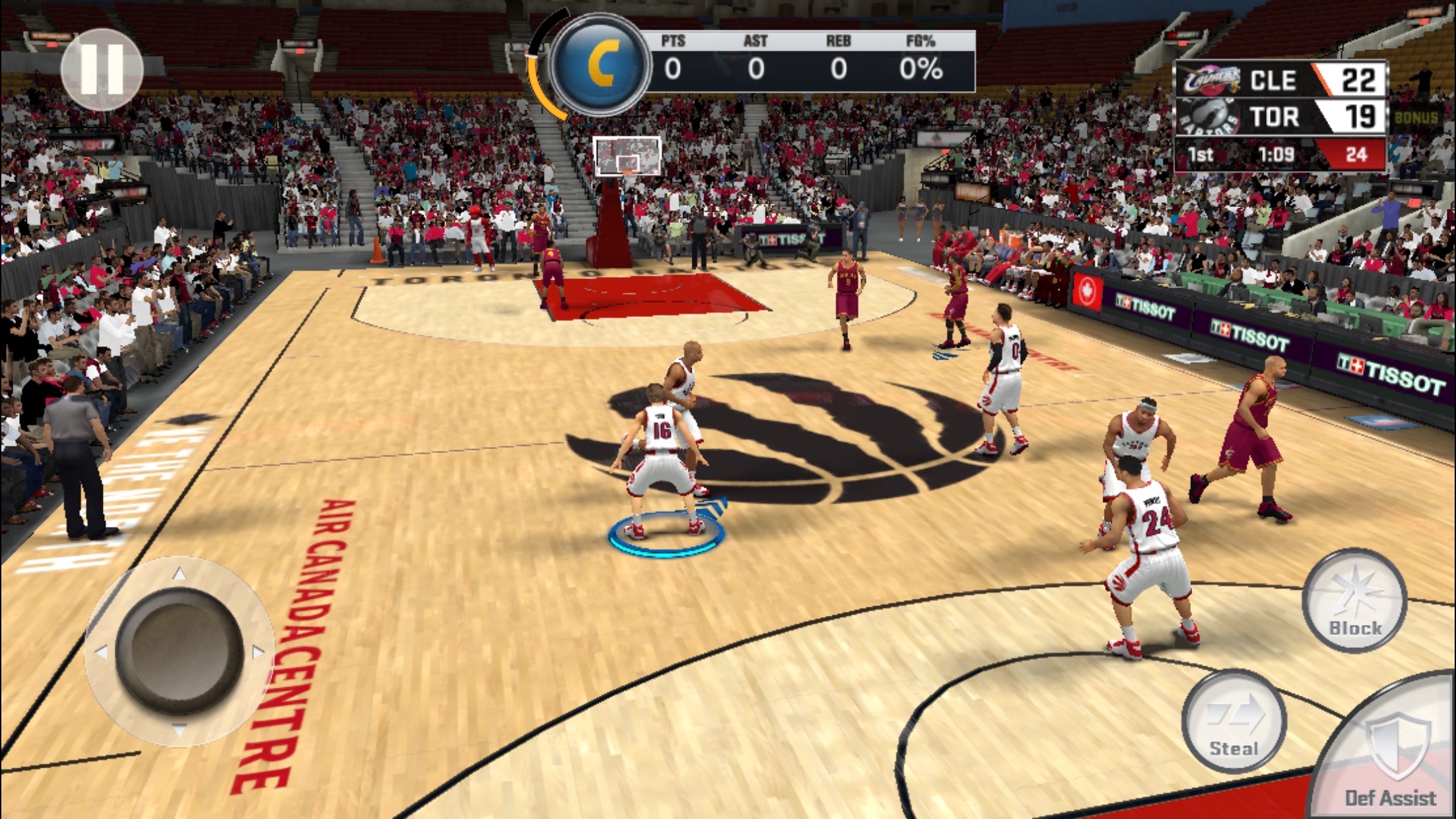 The biggest change in NBA 2k17 lies in the incremental improvements to My Career. Now there are a lot more things for your player to do on their off-days between games. Players can sign endorsement deals, make friends with other players and train. While training has always been an option, the other two actions offer some interesting decisions that will have to be made time and time again. Do you forego training and the chance to earn some attribute points in order to increase your fan power with a friend or do you spend every chance you get in the gym and forego any social opportunities. There are also a lot more types of equipment to purchase for your player (each raising various attributes). The attribute itself also gets some changes and streamlining as well.
Another significant improvement in NBA 2k17 are the revamped visuals. Indeed, this year's game looks pretty good on the newest iPhones (it also has a habit of making them mighty toasty, as well). The frame rate is also solid and the new animations and stadium presentation are decent as well. Honestly, my biggest complaint in this department is in the audio commentary, which doesn't seem to really improve year to year.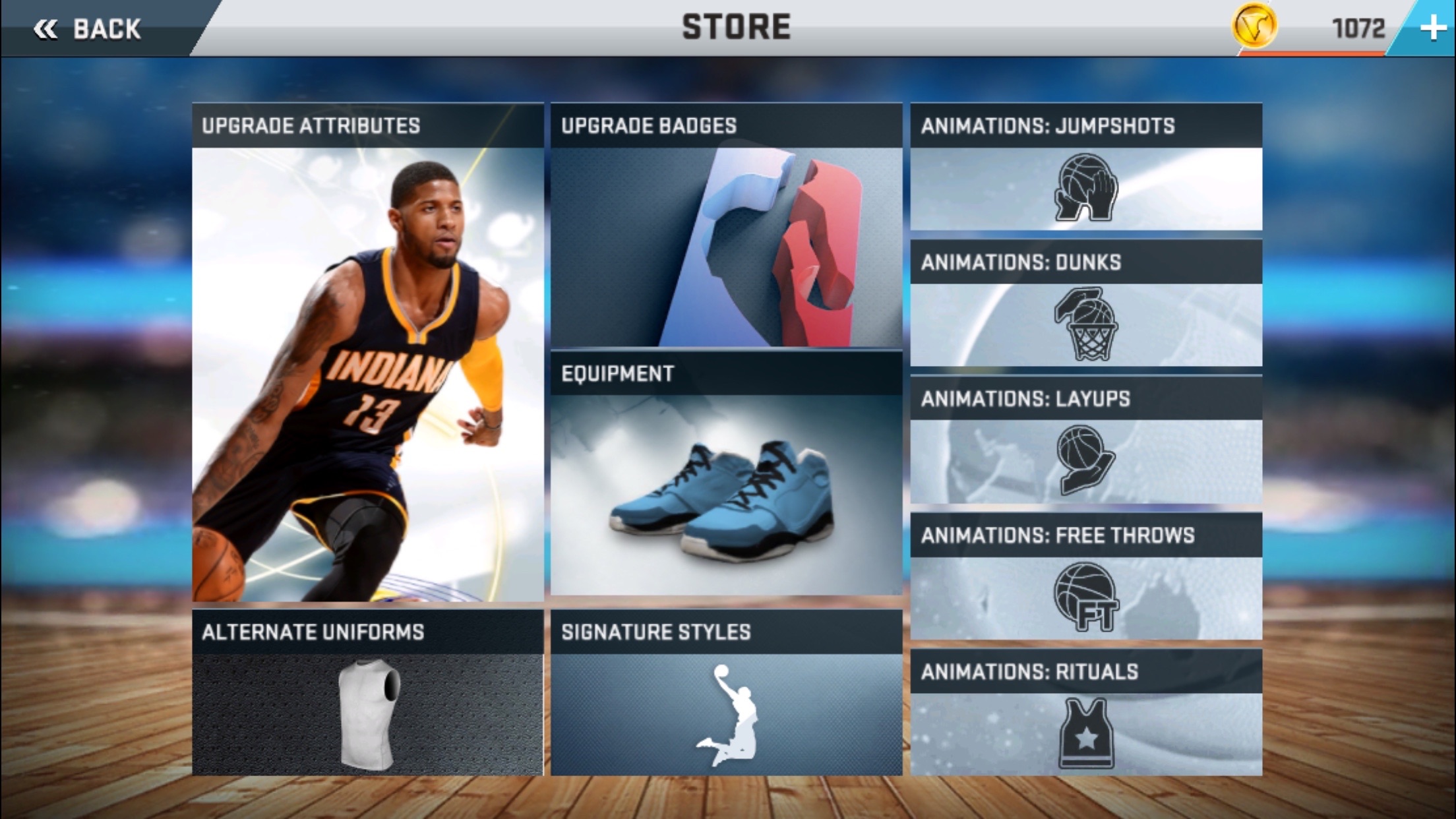 One of the biggest issues that the NBA 2k series has had over the years is its controls. Despite all the improvements and streamlining of the controls all the years, it's just not the same due to the inherent nature of touch controls. Unfortunately, despite the improvements, NBA 2k17 still hasn't quite nailed the control schemes. Sure, the controls have been revamped again and I noticed some attempt of streamlining by tapping and sliding for controls. However, in execution, it's very tough on small screens as I've found myself accidentally making the wrong passes or shots in the midst of the action (very important in My Career mode). The controller support this year works well enough and is encouraged, but I'm still hoping that the touch screen control issue eventually gets solved.
In terms of whether NBA 2k17 is worth the investment this year, that's a bit of a tough call in my book. The improvements to the visuals and My Career mode are welcome, as well as the requisite roster changes. However, the core gameplay relatively stays the same from a game to game basis. Personally, as a big advocate of My Career, I think it's well worth the investment on alone before even taking into consideration the visual improvements. However, if you're not a fan of My Career, then the incremental improvements to the controls and gameplay most likely aren't worth it. Regardless though, NBA 2k17 is a great basketball game that covers most of the bases.