It's Wednesday, which means it's new iOS games day, but boy this sure isn't your typical release day. It seems that with Apple announcing the iPhone 7 as well as Nintendo unveiling Mario's first iOS game, many developers opted to skip out on releasing their games this week. However, a few developers are Bad Enough Dudes to laugh in the face of these big headline-grabbing announcements and release their games anyway, and there's actually a decent handful of really interesting and highly-anticipated games out today. Plus, at least a couple more that should trickle out by the end of the week. So check out the full list below and as always let us know which games you'll be picking up!
---
All Star Quarterback 17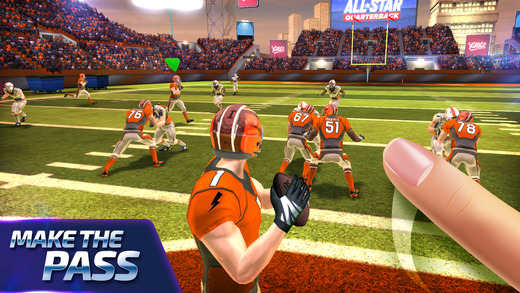 iTunes Description
Live the life of an All Star Quarterback! Lead your team to glory in the ultimate football simulation. Can you handle MVP pressure? Live the dream as a QB, call the shots with real-time game reporting and decisions that define your career. Handle relationships with your coach, agent, fans and more. Train, learn playbooks and earn trades to new teams. Follow the twists and turns of a real football sports career.

New 2016-17 season graphics and design, new stadium and players, overhauled playbook system, improved tutorial system, recharge at halftime, better control of risks, new lifestyle screen, more upgrades and items, girlfriend options, training linked to season schedule, press conferences, pre-game team meetings, options to choose sponsors, new music tracks and more special effects.
Forum Thread: All Star Quarterback 17 (by Full Fat Games)
---
Atomic Super Lander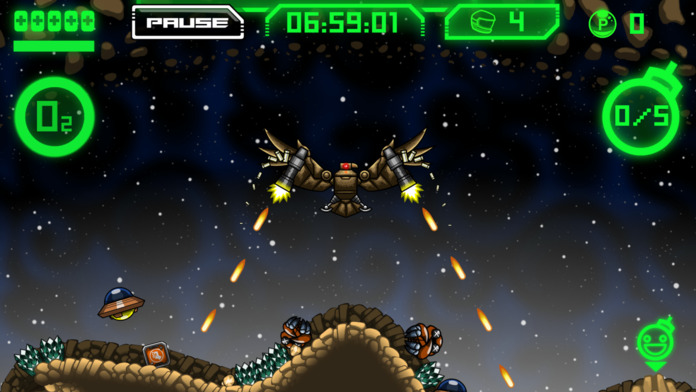 iTunes Description
Atomic Super Lander

The doomsday is upon us. The Earth is about to be bombarded by an asteroid supercluster! It's time to cram all able-bodied persons to rockets and fire them blindly into space in a desperate fight for mankind's survival!

Become a cosmic demolition man! Master the tricks of space flight, fight strange alien life and plant your nukes in the asteroid cores. Escape to safety and detonate those rocks to stardust!
Forum Thread: Atomic Super Lander (by Crescent Moon Games)
---
Big Fishy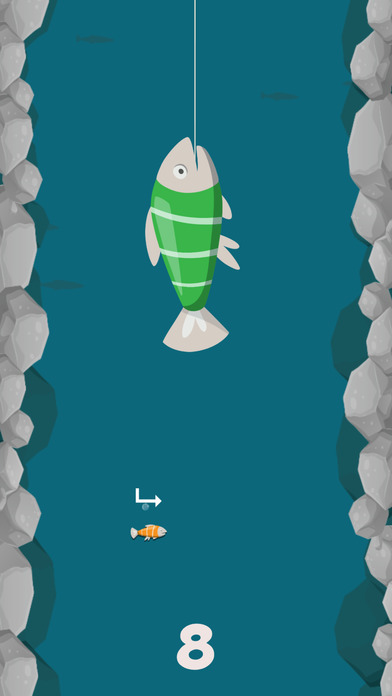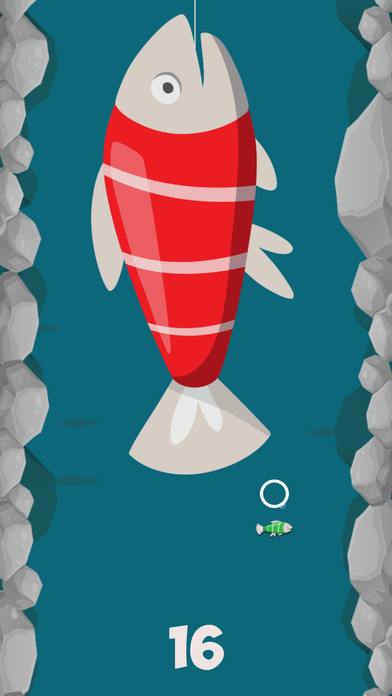 iTunes Description
It's 1983, you're in the middle of Wascana Lake, and the line goes taut. You've got it hooked.

One. Big. Fish.

With arcade action and intuitive touch screen gesture based controls, Big Fishy will challenge your pattern recognition skills to full effect.

Fun for kids and adults alike, Big Fishy is a perilous challenge with a friendly, whimsical aesthetic appeal.

Prepare for the perfect storm: Fun and frustration!
Forum Thread: Big Fishy (by The Frosty Pop Corps)
---
Color Bots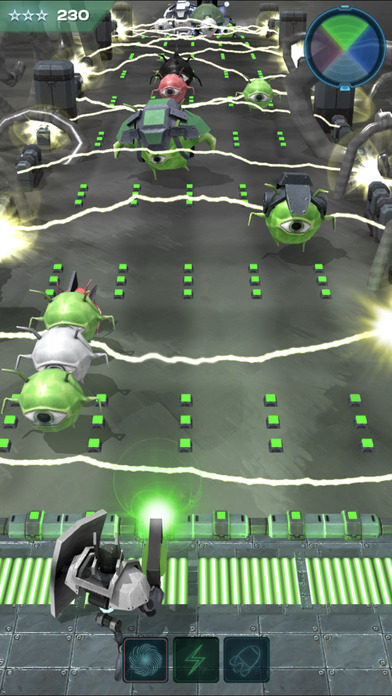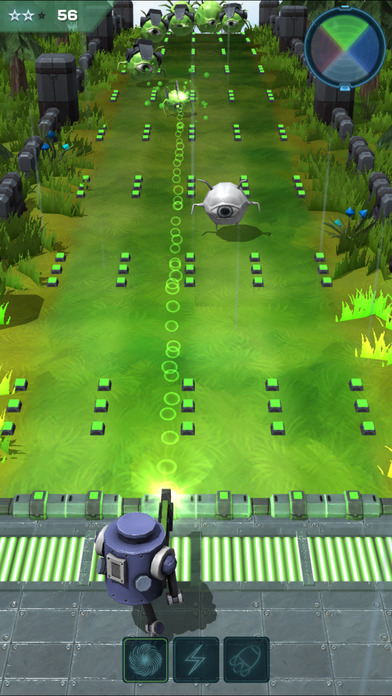 iTunes Description
Can you stop the Globber invasion? Unlock and upgrade tons of robots, each with their own unique weapons and abilities designed specifically to defeat the marauding aliens. Swipe to match colors, activate devastating special powers, and unleash a massive arsenal in this fast-paced shooter!

FEATURES
– One handed gameplay – easy to learn, hard to master!
– Frantic and fast-paced action!
– Unlock and upgrade ten uniques robots – each with their own strengths and weaknesses!
– Explore five planets in a campaign that spans over 100 levels!
– iCloud support!
Forum Thread: Color Bots (By Foursaken Media)
---
Defender Rush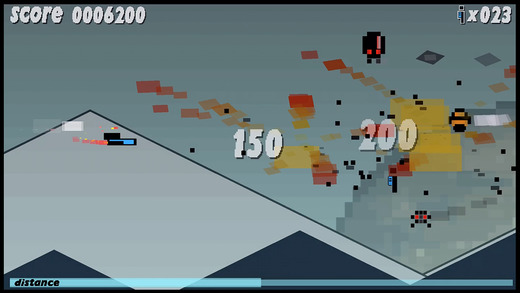 iTunes Description
DKUGM are proud to announce "DEFENDER RUSH!!"
An all new, hight octane, adrenaline rush, retro inspired, endless shooter from the creators of "GET FIQUETTE" and "HEIST LCD"
Forum Thread: Defender Rush (By Ross Mcrae)
---
Disco Dave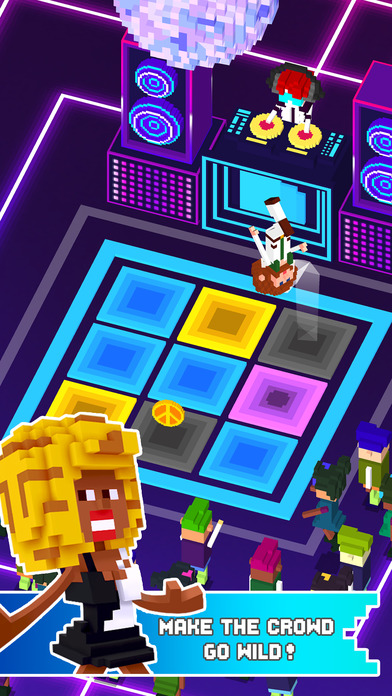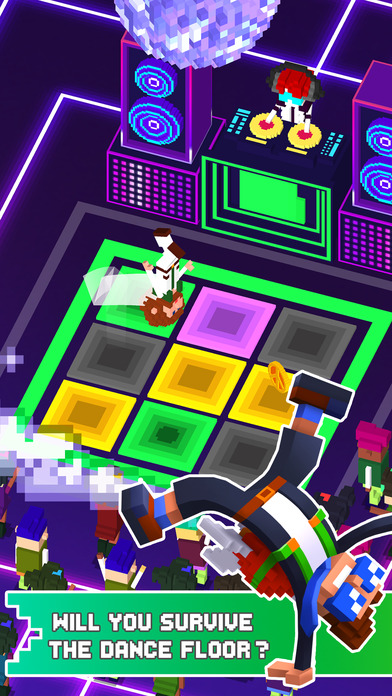 iTunes Description
Say hello to neon lights and funky moves! The disco fever begins with Disco Dave on the ever changing dance floor!

Swipe, jump and show off your dancing skills in fab combos towards the highest score. And whats a dance show without a cheering audience and groovy neon lights? Score high points with combos and unlock new characters with far out style and animations! Will you survive?
Forum Thread: Disco Dave (by Amused Sloth)
---
Go RACE Yourself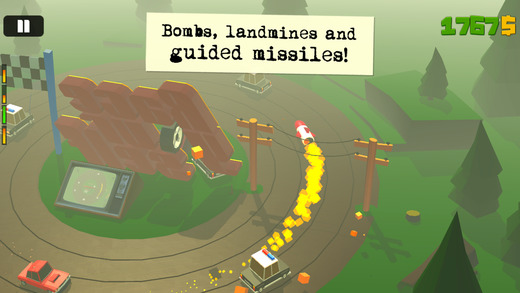 iTunes Description
Going around in circles has never been so challenging. In this quirky little car chase simulator, the cops are literally *following* you by copying your every move one lap later. Better plan your route accordingly. You'll need street smarts and fast reflexes to get them off your tail!

– Swipe or tap to switch lanes
– Squeeze the big button to brake, go turbo, slowmo, rewind time or fire the weapon you collected
– Solve the objectives with one or several cars to unlock the next level
Forum Thread: Go RACE Yourself (By Pronetis)
---
GORB Game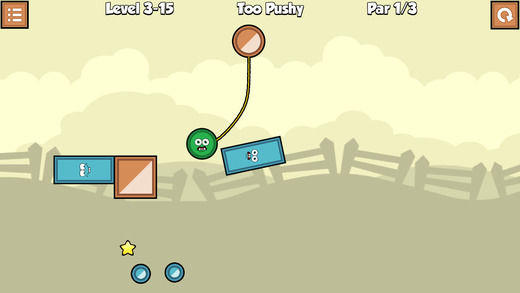 iTunes Description
GORB is a Physics based puzzle game, with simple mechanics.

Your goal is to remove all Red and Orange shapes from the screen, while ensuring that the Green shapes remain on screen. Follow along with the in-game tutorial to learn the simple rules.

Do you have what it takes to complete all 168 levels?
Forum Thread: GORB Game (By Ethan W Larson)
---
Head of State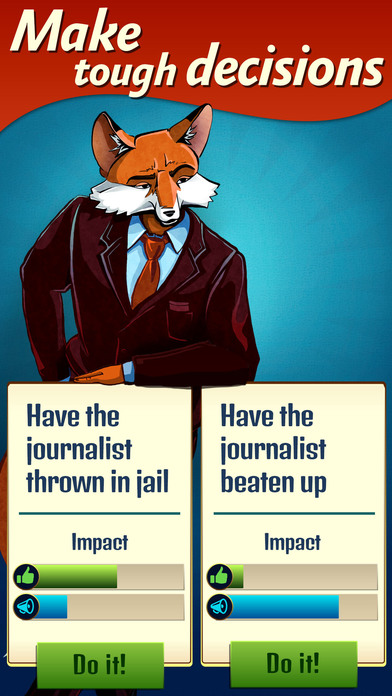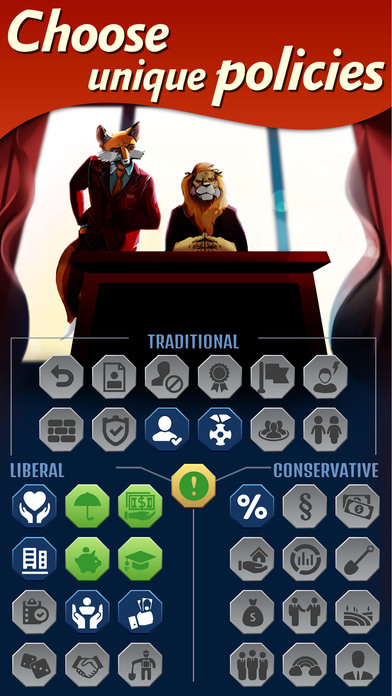 iTunes Description
PLOT YOUR RISE TO POLITICAL DOMINATION!

Frustrated by the pathetic dummies ruling the country? Waiting for a real leader to take charge? Think you could do a better job?

Plan your own Machiavellian rise from political nobody to Head of State. Build your ideology picking policies as you see fit, not forgetting to include plenty of crowd pleasers. As your support grows, make sure to cozy up to all the right people: the Police, the Church and anyone else with power. After all, once you take power, you don't want anyone taking it back!

Make sure you are prepared for random events that could knock you off course with a provocative comeback always at the ready. You'll need to play by the rules to start with, but as your momentum builds, who needs democracy?! There's only one person fit to this nation: YOU. And you're going to rule for a long, long time…
Forum Thread: Head of State (By Edward Biden)
---
Hyperstellar: SV
iTunes Description
You are an elite pilot in the Solar Vanguard. Use your skill to destroy as many Heralds as you can, collect coins to upgrade your ships and destroy some more! Hyperstellar: SV is a fun and challenging space shooter that is accessible to everyone.

Download today, it's FREE.

• Easy to pick up, hard to master gameplay.
• A variety of ships to suit your play style.
Forum Thread: Hyperstellar: SV (by Altered Gene)
---
Ice Lakes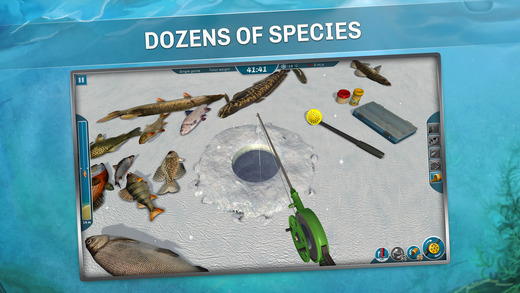 iTunes Description
Ice Lakes is an ultimate ice fishing game with a sandbox approach to wintertime fishing. Rare subject, stunning graphics, realistic physics, fish behavior system, wide selection of fishing gear, different game modes in the various locations around the world, changing season, day time and weather conditions that also affect fish behavior makes Ice Lakes the ultimate ice fishing simulator.
Forum Thread: Ice Lakes (by Ice Flake Studios)
---
Light Up!
iTunes Description
You control the machine with four limbs, each have a lamp. Your task is to light up the blocks, stepping on them. Lamp color must match the block's color, otherwise the machine will explode and the game will be over. Among other things, you need to try to move quickly, because the energy of your machine finishes during inactivity.

Controls:
• Color switch when you tap on upper left and upper right corners of the screen;
• To move the machine left or right press on lower left and lower right corners of the screen.
Forum Thread: Light Up! – color switch space game (by Elebah)
---
Monster Super League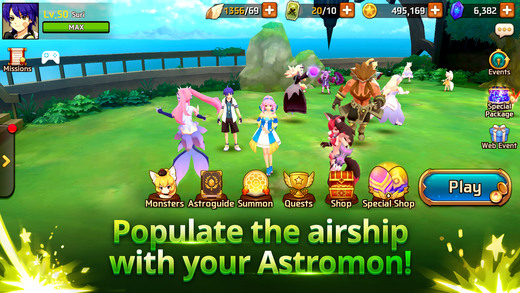 iTunes Description
# Cute and Adorable Characters!
From cute animal types to charming human types!
More than 550 types of Astromon await you in Monster super League!

# Catch your very own Astromon!
In Monster super League you catch your own Astromon!
Catch and evolve Astromon of your liking!

# Growth affects Appearance!
Astromons grow in both strength and appearance!
All Astromon can be evolved up to 6 Stars!
Advance your Astromon in your own unique way!
Forum Thread: Monster Super League (by Four Thirty Three)
---
ORB: A Puzzle Logic Game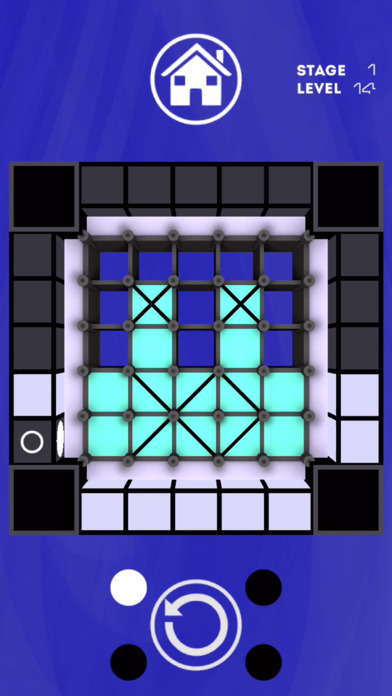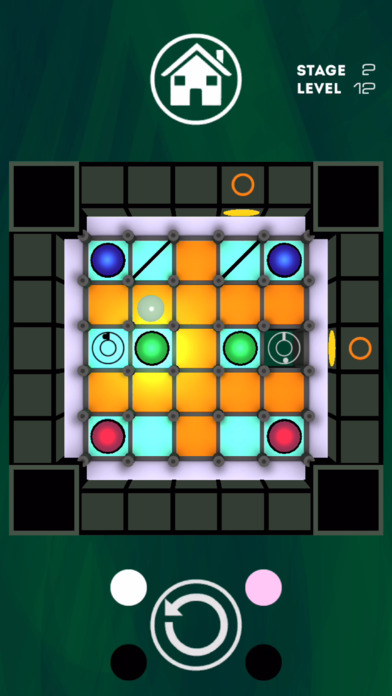 iTunes Description
ORB is a challenging puzzle game totalling 80 head scratching levels.

The objective is simple: pass the ORB to the exit. It is your job to work backwards through the puzzle and choose the correct starting point. The game might seem easy at first, but once the 5×5 grid is filled with elastics, teleports and timers only the most logical thinkers will succeed.

ORB comes with 3 free passes, use them wisely!
Forum Thread: ORB: A Puzzle Logic Game (by Richard Mochrie)
---
Racing Car on Fire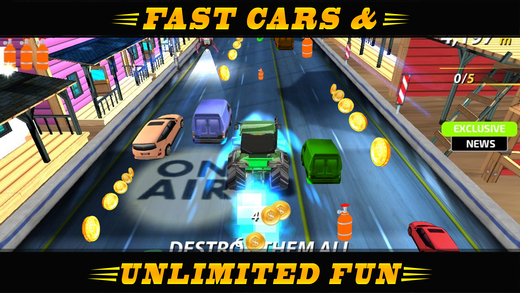 iTunes Description
Are you crazy about fast cars and car racing? You got it! Racing car on fire is one of the hottest games ever developed. Fun Unlimited! Pick Cop Car and Hunt Down Criminals

Speeding, Racing, Crushing, Destroying & lots of fun, all in one place. Over 20 fastest racing cars in town to choose from; Dodge everyone and reach to final destination

Transform your car into tank, helicopter & much more. Real test of your driving skills, Choose your fast racing car and ride the way you want! Have great fun while racing fast cars; make sure you collect all the coins to go to next level

What are you waiting for? Download Now & Join the fun!
Forum Thread: Racing Car On Fire (By Ayisha Fareed)
---
Rise!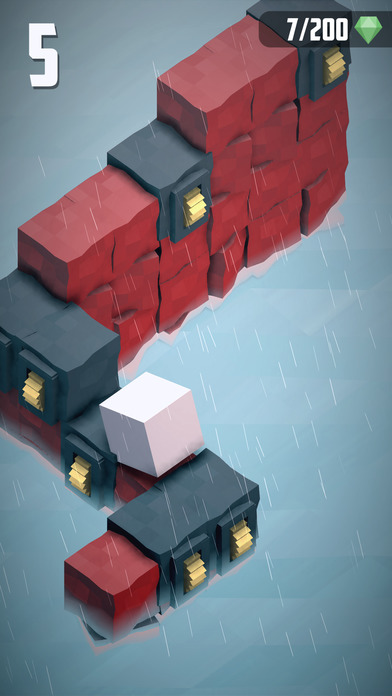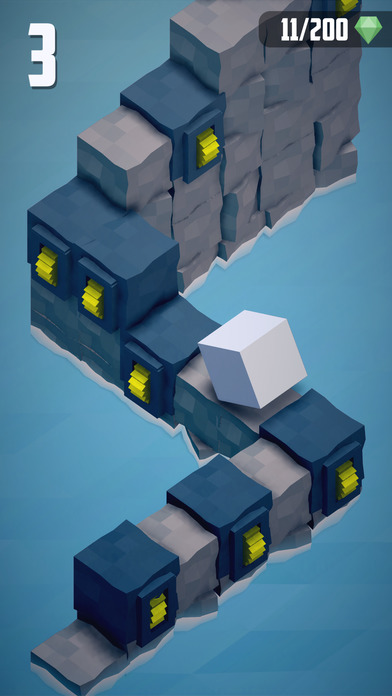 iTunes Description
Guide your cube along the path, tapping at the right moment to raise or lower the elevators and stay on course!

Collect gems to unlock all of the different cubes! How far can you get?!

FEATURES
◉ Easy to use one-touch controls
◉ Fast paced & addicting gameplay
◉ 20 different cubes to collect
◉ Compete for the top-score on Game Center leaderboards
Forum Thread: Rise! (by Appsolute Games)
---
Skipping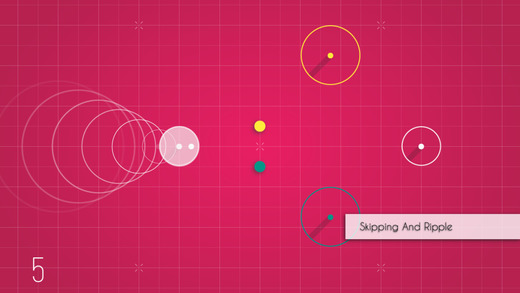 iTunes Description
Skipping is a puzzle game inspires from stone skipping(or ducks and drakes)!

Skip your stone into the targets and trigger the launchers with the circular rings, just swipe to the right direction with precise calculation!

Last, and perhaps most important, create your own puzzle and share it with your friends! 🙂
Forum Thread: Skipping (by shun liu)
---
Skyhill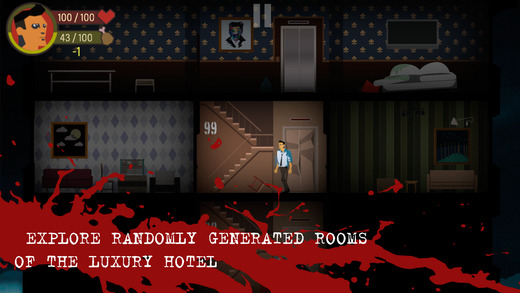 iTunes Description
World War III was one cruel tragedy, at least for the others. You seemed to have a quite nice time, hidden in your fancy penthouse at the Skyhill Hotel… Till the impact of a bio-weapon blew away the life you once knew.

Now there are mutants everywhere, and they're eager to rip you to shreds with their vicious claws. But they aren't your only problem: Your supplies are running out. You have to leave your luxurious penthouse and search for food. Walking through the skyscraper means going through hell. There is danger around every corner and death is a steady companion. But seriously, how would someone prepare for something like this?
It doesn't matter anymore. Nothing matters but survival. And time is running out.
Forum Thread: SKYHILL (By Daedalic Entertainment)
---
Submerged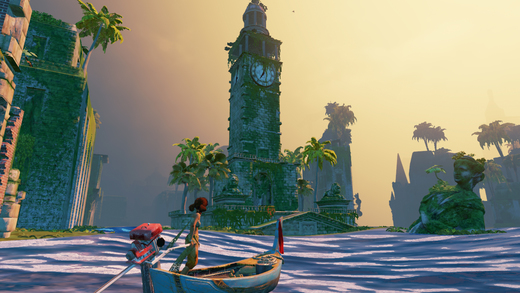 iTunes Description
Submerged is a third-person combat-free game in which you explore a mysterious flooded city and discover the beauty of desolation in vast outdoor environments. You take on the role of Miku, a young girl who has brought her wounded brother to the city in their small fishing boat. Navigate the flooded city streets by boat, scale the drowned buildings, and use your telescope to scour the city for the supplies needed to save your dying sibling. As you explore the city at your own pace, you encounter the habitat that flourishes in this colorful place and discover hidden objects that piece together the story of a broken world and a broken family.
Forum Thread: Submerged: Miku and the Sunken City (By Uppercut Games) [UNIVERSAL]
---
Think Shift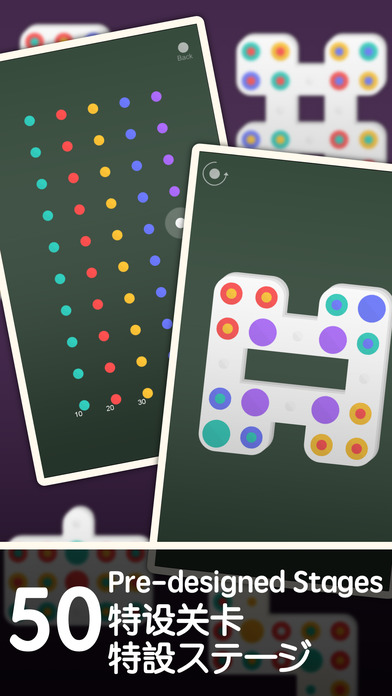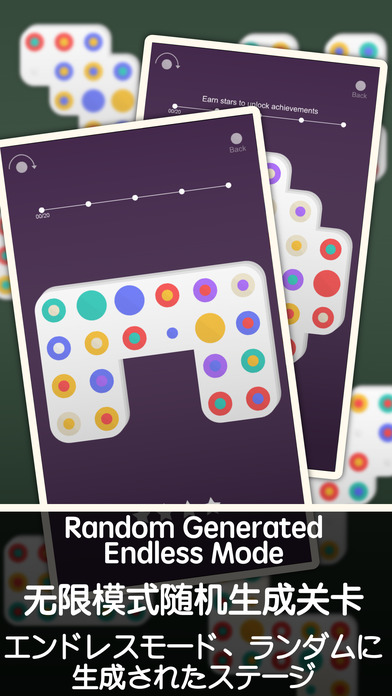 iTunes Description
If you like solving Rubix cube, jigsaw puzzles or sliding puzzles, then Think Shift is for you. Base on the simple mechanic of sliding puzzle, Think Shift will provide endless hours of puzzle solving.

– 50 interestingly designed stages in Stage Mode
– Near infinite amount of puzzles generated in the Endless Mode
– Relaxing gameplay
– Beautiful minimal aesthetic
– Play in Landscape or Portrait mode!
Forum Thread: Think Shift (by unexpect3rd)
---
Vertigo Racing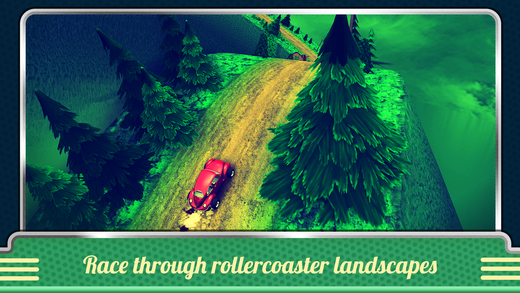 iTunes Description
Can you become champion in the gnarliest hill-top driving game ever seen?

Put your pedal to the metal and hurtle through stunningly vertiginous landscapes in gorgeous 50's automobiles! Travel as far and as fast as you can without falling to your destruction.
Forum Thread: Vertigo Racing (by Chillingo Ltd)
---