We loved Downwell ($2.99) back at its release, and even bestowed it our Game of the Year Runner Up award for 2015. Therefore, while it has become the gold standard for which any fast-paced high score centric platformer game on the App Store is immediately compared to, it means any title that is even somewhat reminiscent of this classic is immediately on our radar. Tower Fortress is one such game, and through combining the qualities of Downwell with a hint of the vertical scaling and randomisation aspects of Leap Day (Free), Keybol's next release could set a new marker for what to expect from action platformer titles on mobile devices.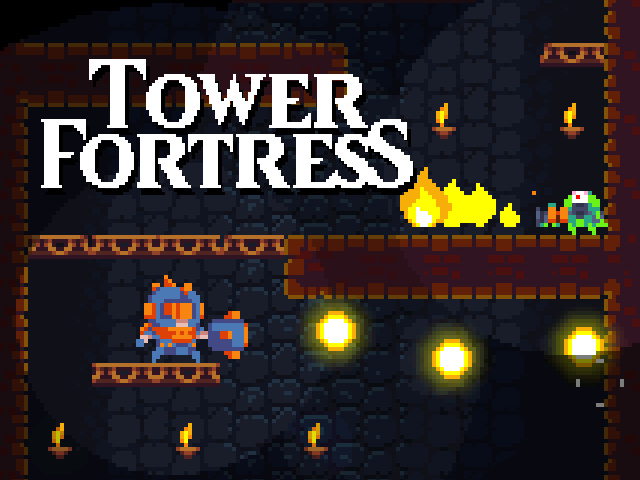 From the outset, Tower Fortress impresses with its incredible pixel art graphics, which bring to life environments and enemies that are encountered as your character advances up the dungeon. The creatures share a common color scheme yet have their own individuality, and similar to Downwell, have weak points that require different strategies to defeat. Levels, despite being apparently randomised, also have unique traits, such as auto scrolling or Pac Man-esque infinite boundaries. The upgrade option at the end of each level is also present with a hefty 25 different choices in total, and 9 different weapons that all have their benefits and specific uses create allusions to the Metroid franchise, which is certainly never a bad thing.
While Tower Fortress is still a while off, what the developer has shown thus far is extremely promising, and if the controls are responsive and accurate it could certainly be an essential purchase for any fans of the aforementioned titles it takes influence from, or anyone looking for an exacting yet enjoyable high scoring experience. With the game scheduled for late 2016 or early 2017, be sure to follow our forum thread for any updates on Tower Fortress' development.