Hello everyone, welcome to another Hearthstone (Free) weekly news roundup, and what a week this one is going to be. In case you have been slumbering for the last few weeks and have just woken up (or simply went off the grid), this Thursday, August 11, we are getting a new Adventure called One Night in Karazhan. So, start getting excited. Last week was eventful as we got to see all the upcoming cards and hear plenty of reactions to them – most of which you'll find in the Videos section. You can read (and watch) about the Friday stream that revealed more cards, read and watch pros talk about their (premature) card evaluations, read about Karazhan's RNG, watch Ben Brode answer questions about the game, and read about Trump (not the candidate). Let's jump into the last Touchstone before One Night in Karazhan gets us all in a Disco mood.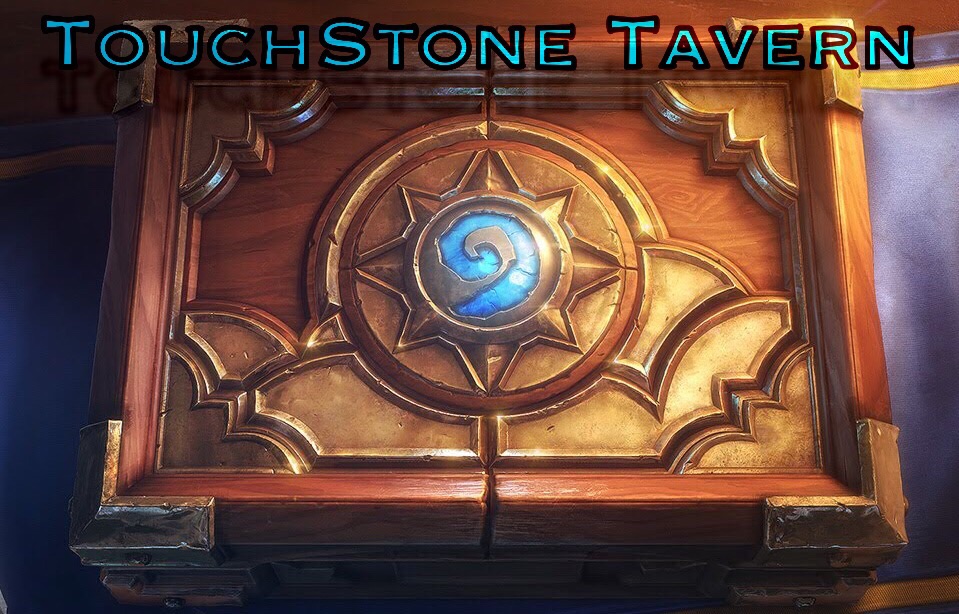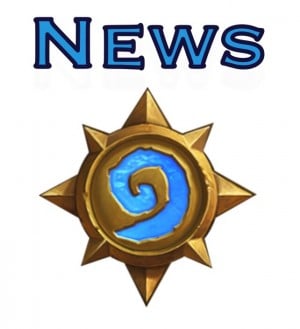 Blizzard Reveals all One Night in Karazhan Cards
Blizzard has decided to show us all the cards of One Night in Karazhan Adventure, and even though the Adventure is not out yet, you can check them all here. Any favorites? Any ones you really don't care about? Chime in below!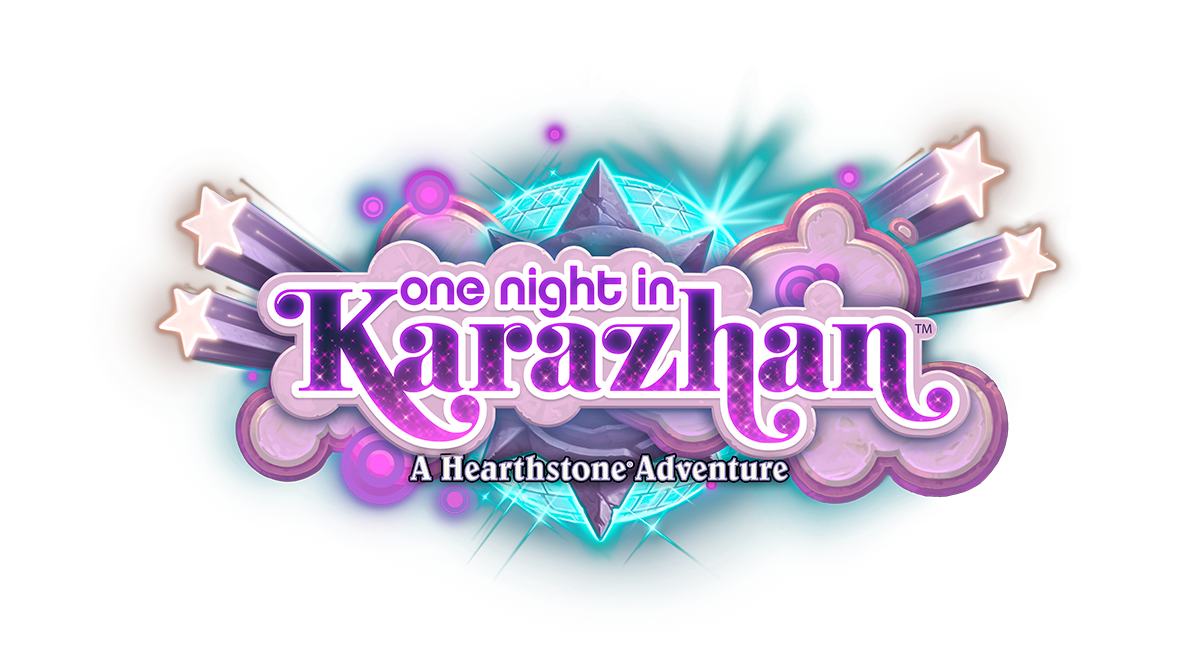 Watch Senior Producer Yong Woo and Frodan Battle it Out With Karazhan Decks
As we wrote a few days ago, Blizzard had another One Night in Karazhan stream that showed off a few more of the upcoming Adventure cards. Last Friday, Senior Producer Yong Woo and Frodan went head to head for almost an hour showing off all the remaining new cards and having fun while at it. If you missed the stream, you can watch it below.
How Hearthstone Alienated Its Fans in One Night
This story takes a critical stance towards the Adventure cards revealed on Friday's stream and describes how many players were very upset at the game and its developers. While backlash is always a component of such releases, the writer talks about how widespread the anger was this time around. The basic problem is that the Adventure contributes "nothing of merit to the game" because it doesn't help diversify styles of play or help weak classes recover.
According to the writer, Karazhan is making no effort to accomplish either of those things and believes that some of the weakest classes at the moment will receive what many see as the worst cards ever created. This is the first time that the writer feels Blizzard is a bit too eager to capitalize on the game's huge fanbase despite not having anything meaningful to contribute. I think it's very early to make judgments on the quality of the cards and the Adventure as a whole, but what do you think?
Is Karazhan Too RNG-Heavy?
This roundtable discussion is all about the role of RNG in Hearthstone in light of what seems to be quite an RNG-heavy upcoming Adventure. James Chen, League of Legends Staff Writer, talks about how he feels the Prince Malchezaar card (which adds 5 extra Legendary minions to your deck when the game starts) brings the type of RNG that you can't plan for (or work to minimize) and that's not good for competitive play. Nabil Pervel, social media specialist, sees variance that you can't really compensate for as making no logical sense in the game.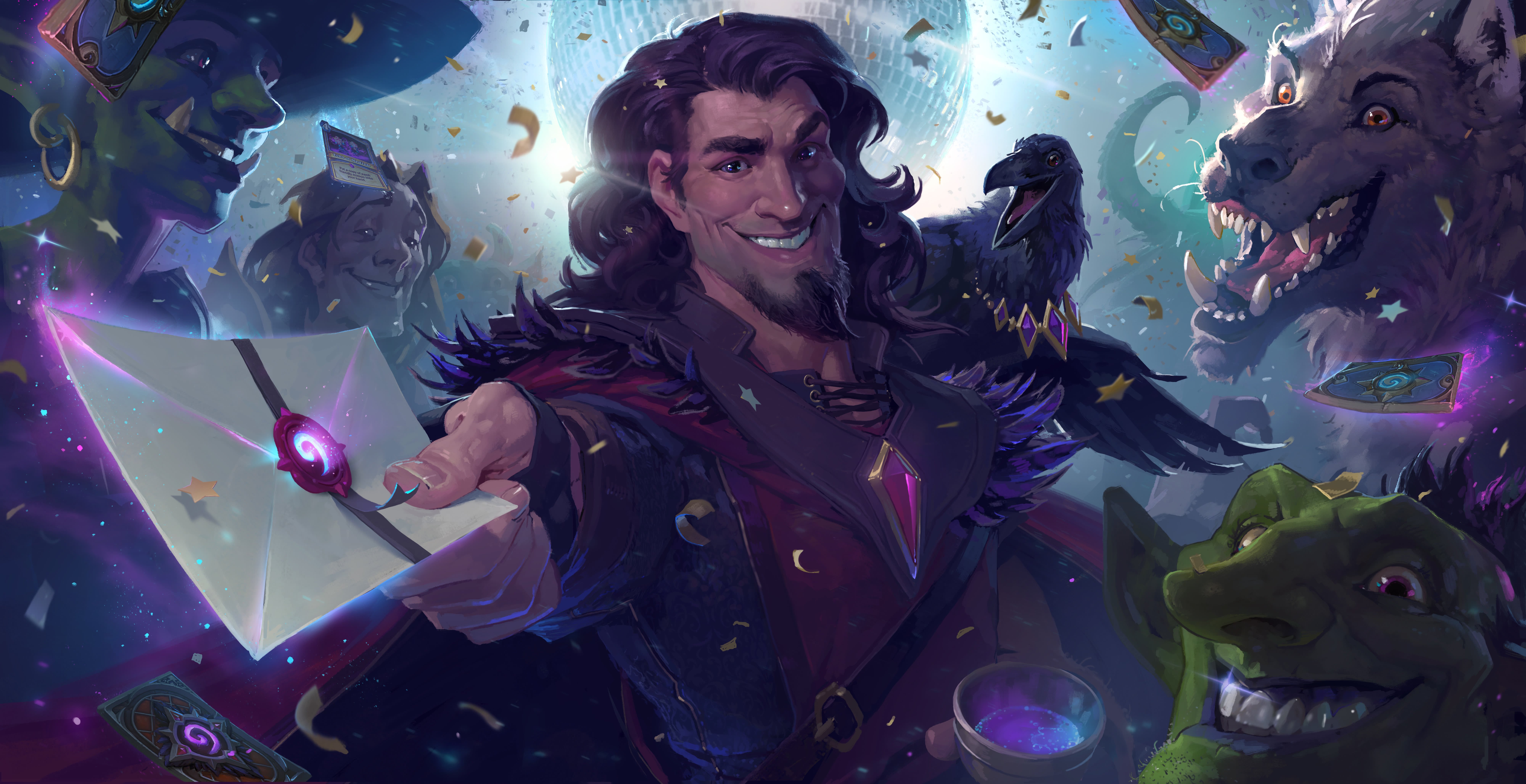 Finally, Ryan Jurado, a DOTA 2 Staff Writer, sees RNG elements as making it hard for the audience to follow the game; for him, One Night in Karazhan is a further "casualification" of Hearthstone. Which side do you fall on in the RNG debate? Do you think Karazhan has much RNG, just enough, or not enough? I don't mind the RNG elements of the game but that's partly because I don't play competitively.
Pro Player Thijs Makes a Prediction of all the Karazhan Cards' Power
Thijs tweeted his predictions of the power level of all the Karazhan cards to see how correct he'll be once the meta settles down. Barnes is a solid 10 – which means it's completely broken – while Menagerie Warden is a 9. Purify, the much-maligned priest card, gets a zero, which is a grade reserved for Purify alone. Check out the list below, and let's return to it in a few months and see how he did.
Made a spreadsheet with my prediction of all the Karazhan cards. Let's see how correct I will be in 3 months! pic.twitter.com/hIbUpF07nf

— Thijs (@G2Thijs) August 7, 2016
Ben Brode Does Twitter Q&A
When Lead Designer Ben Brode talks Hearthstone, people listen. So, many tuned in to hear what he had to say when he did a Twitter Q&A. He answered numerous questions about the game that covered most aspects of Hearthstone. He explained the process of developing new expansion themes – they have a column of flavor ideas and one of mechanical themes and slowly whittle those ideas down – talked about how they might nerf or remove Classic cards in the future if they feel Standard isn't changing enough, and explained how they struggle to maintain balance in the Arena and why they don't feel that the solution is to never make strong Mage or Rogue cards again.
He also talked about his belief that One Night in Karazhan will make the meta explode, so it's hard to tell whether Priest will be strong or not. He thinks Dragon Priest is getting some interesting cards, but it all remains to be seen. There's also going to be a surprise apparently if you use the Medivh Skin in the Adventure. Interestingly, Karazhan was almost the first Adventure, but they went with Naxxramas instead, and they decided to go light rather than spooky because the game is just coming off Whispers of the Old Gods. There is more interesting info in the Q&A, so check it out here.
Hearthstone's Lead Designer answers your questions
Activision Blizzard's First Quarter 2016 Financial Results Show Hearthstone Doing Very Well
Financial results are always a good source of information on a game like Hearthstone because we get to read about player base and revenue, which are pretty good indicators of the health of the game (not perfect because you don't get to read about a problematic meta for instance). According to the results, Hearthstone has surpassed the 50 million registered player milestone, which says a lot about the popularity of the game though not enough about how many of those players are still playing. Blizzard as a whole, though, has a 23% increase in monthly active players year-over-year.
In terms of revenue, Hearthstone saw a growth of around 20% compared to Q1 2015. As expected, following the launch of Whispers of the Old Gods, the game reached a record number of daily active users and hours per daily active user. Overall, the results show Blizzard and Hearthstone in a growth pattern, which is good news for all who enjoy the game. Read the whole report here.
Is Hearthstone's Worgen Warrior Deck too Good?
This story focuses on whether Worgen Warrior is winning too much. This combo deck relies on Inner Rage, Faceless Manipulator, Rampage, Charge, and Emperor Thaurissan, all of which aim to get a Windfury Raging Worgen combo going. That's 16 damage, and the Rampage gives you a bit more while Thaurissan and Faceless round up the party. This deck works because Warrior can stay alive for quite long in the current meta, which helps players get the combo going. While the writer finds nothing wrong with a good, strong combo deck, he makes the point that similar combo decks have been nerfed quite hard.
He doesn't feel that Worgen Warrior works well with the "overarching ethos" of the game because it's no fun to play against. Might be too soon to talk about nerfs since Karazhan is coming out soon, but the writer feels we should keep an eye on what Blizzard will do to this deck in the future.
How Hearthstone's Tech Team Tackles the Challenge of a PC and Mobile Online Game
Hearthstone's 50 million registered players over PC and mobile – and the ability to play cross-platform – make the game a challenge for engineers. As Jason Chayes – production director for Hearthstone – explains in this story, there's a lot of work needed to get the game on the various platforms while keeping the experience the same. For instance, mobile made bringing more deck slots to the game more challenging than it would've been otherwise. He talks about how they didn't want to just port the game from one platform to the other because that wouldn't offer the best experience to players. That's the reason it took an extra year for the phone version to come out. There were even doubts whether a phone version could exist at all.
He then goes on to talk about the challenges of bringing Whispers of the Old Gods on all platforms and how Standard and Wild were a challenge to get up and running while still doing an expansion. There's more information on the engineering side of things, though not as much as I would have wanted, and you can read it all here.
Meet Jeffrey Shih, Also Known as Trump
If you've ever used Youtube to learn how to play Hearthstone, you've probably watched Trump Basic Teachings, a great series of videos that teaches all the basic principles of the game. Many players swear by how useful these videos are. This story takes a closer look at the famous streamer and at what it takes to do the work he does. The 29-year old has over 700,000 followers on Twitch and around the same on Youtube, and surprisingly, his Trump nickname does indeed come from Donald Trump because Shih liked the older Trump's style on The Apprentice.
Trump streams every weekday from 11 to 5 on his Twitch channel, and he's one of the best streamers to watch because he always explains his strategies as he plays. He estimates he plays around 60 hours a week playing, arranging for sponsorships, interacting with viewers, and doing everything that needs to be done to be well informed about everything Hearthstone. If you like Trump – and there are very few who don't – check out the Rolling Stone interview here.
GosuAwards Summer Results
We wrote a few weeks back that GosuGamers had announced the nominations for the various GosuAwards Summer categories, and now we have the results. ThijsNL won Best Player of the First Half of the year with coL.SuperJJ runner up, Naiman won break-out player, with coL.SupperJJ again runner up, G2 Esports won Best Team with Natus Vincere runner up, Firebat was the Best Caster, beating the very-popular Frodan, EU Spring Championship won Best Tournament, and Crane won Player to Watch in the Second Half with Fr0zen runner up. If you want to check out the reasoning behind these choices, go here.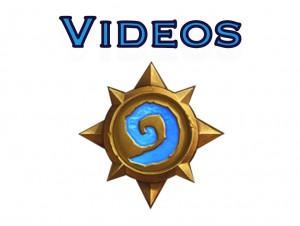 Kripparian Karazhan Review
Trump Talks Karazhan Part 3
Amaz Reviews Karazhan Priest Cards
StrifeCro Reviews Karazhan Cards Part 2
Kolento Reviews Karazhan Cards Part 2
Kilber Talks Karazhan Part 2 
Best BM Fails
Best of Predictions
Funny and Lucky Moments #178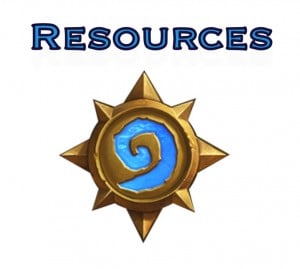 As always, we have some good resources on the site for you in case you are new to the game or simply want to sharpen up your game. There's never such a thing as too much help in Hearthstone, so check out our guides.