The most formative experience of my childhood was undoubtedly the Tony Hawk's Pro Skater series. Whether it was the absolutely incredible soundtrack, or the hidden tapes that forced you to explore every single nook and cranny of the incredibly varied environment, there was so much to love in the skateboarding series that I still, from time to time, get out the PS1 and reminisce of days gone by. Unfortunately, apart from an iPhone port of Tony Hawk's Pro Skater 2 that was cruelly and callously murdered by a new iOS update, the App Store hasn't had too many third-person skating games, and has tended to gravitate towards more mobile friendly perspectives such as that of True Skate ($1.99). However, MyTP Skateboarding looks to break from this trend when it flips onto the App Store on August 11th, with a purely skateboarding-focused sandbox title that lets you ollie and 180 to your heart's desire in beautiful 3D graphics.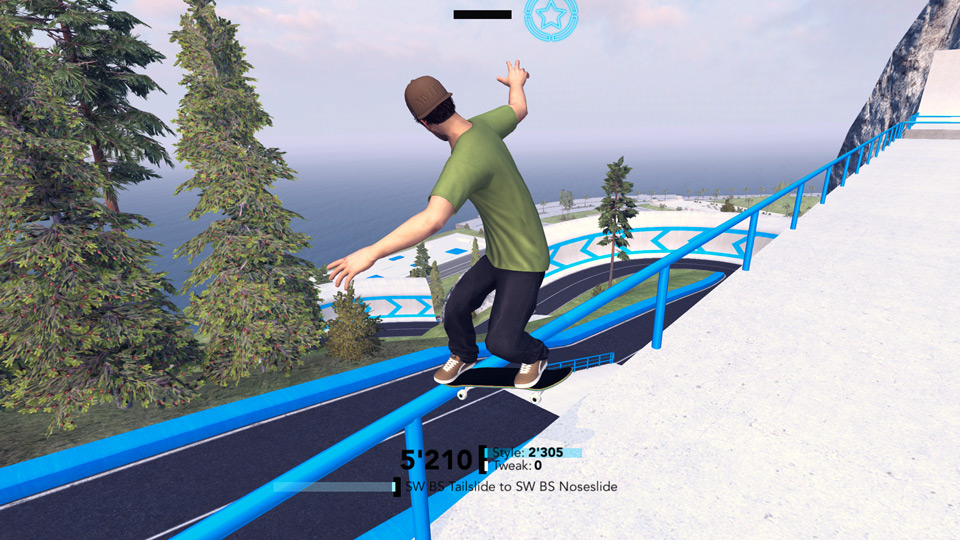 As soon as you watch the trailer for MyTP Skateboarding, you can't help but make comparisons to the aforementioned Tony Hawk series, and also other offerings such as the Skate games by EA. That being said, RNDRLN Games have managed to distinguish it somewhat by only offering one map, but making it extremely expansive with a lot of ramps, half pipes and the like to land your tricks off. It remains to be seen how much longevity MyTP Skateboarding will have with only one area to discover, however it'll be a far more immersive, if fleeting, experience to have one really well done skatepark rather than a collection of half hearted ones. As with any iOS game, there is always the possibility of more maps being added later.
Despite these initial good impressions, there is still a bit of confusion over whether MyTP Skateboarding is an entirely unique game. The developers have previously released a title called MyTP 3 – Snowboard, Freeski and Skateboard ($1.99), and it's not clear whether MyTP Skateboarding is a brand new game or just a standalone copy of the skating elements from the former game. Hopefully by the time the game launches this issue may be somewhat clearer, but until the release on August 11th, MyTP Skateboarding is certainly one to watch – be sure to check out our forums for more information.