It's that time of week again to shower ourselves with a downpour of new iOS games. Business has really picked up since this morning's post of new games, as the remastered HD version of beloved mobile RPG The Quest launched for the iPad and Spry Fox's roguelike puzzler Road Not Taken also arrived for iOS pretty much out of nowhere. There's still a couple things that haven't quite shown up in time for this post, so keep an eye out for a heads up for some other possible new releases. For now the full list of new games can be seen below, so let us know which games you'll be picking up this week.
---
Balified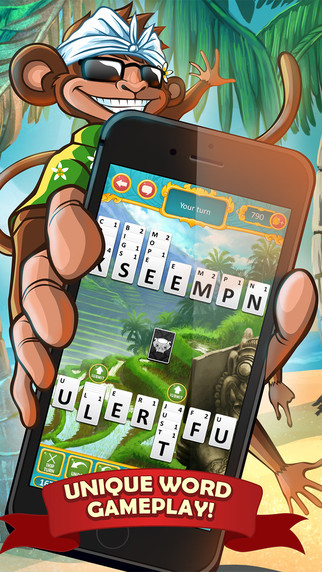 iTunes Description
Have you been waiting for a new social turn-based word game? Then your wait finally is over! If you like games like WWF you will absolutely LOVE BaliFied! BaliFied – Word Game of the Gods mixes the skills from word games with the strategy and excitement from card games! Play against your Facebook friends, your BaliFied friends or against random word game lovers all around the globe.

Are you always feeling bored waiting for your opponents to make their BaliFied moves? Well not anymore! With the new single player mode you can ALWAYS PLAY against a computer bot. Practice your strategy, and at the same time earn free coins by beating our BaliFied master Ulu! Three different difficulty modes, EASY, MEDIUM and EXTREME….

Create the longest and highest scoring words, steal your opponents saved words to ruin their strategy, use BALI wild cards plus a whole lot more fun & exciting gameplay. This brand new social word game has an unique gameplay unlike anything you've ever seen!
Forum Thread: BaliFied – Word Game of the Gods (By Dragon Game Studio)
---
Big Bang Racing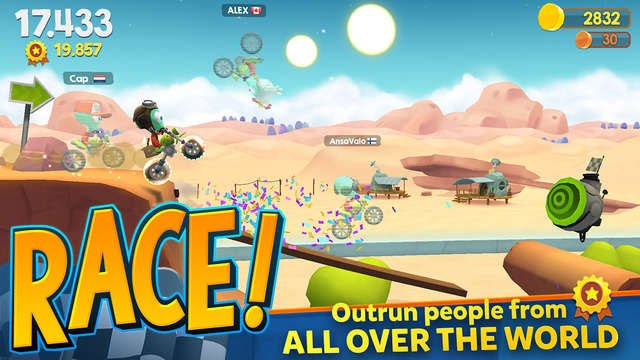 iTunes Description
Outrun players around the world in action packed races, or collect treasures from puzzling adventure tracks. Create and share your own levels, upgrade your rides, and customize your characters with the swaggiest hats in the galaxy. Team up, climb the leaderboards and win glorious prices!

Features:
– Drive in tens of thousands of player created levels
– Ride with two badass vehicles – Dirtbike and Offroad Car
– Collect upgrades, treasures and fun new items
– Create and Share your own tracks
– Race against real players from all over the world
– Team up, beat other teams in Weekly Seasons and get awesome prices
– Climb the ranks in global & local leaderboards
– Customize your character with cool hats
Forum Thread: Big Bang Racing (by Traplight Ltd.)
---
Blicke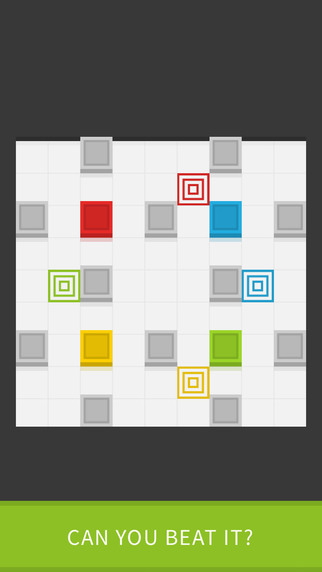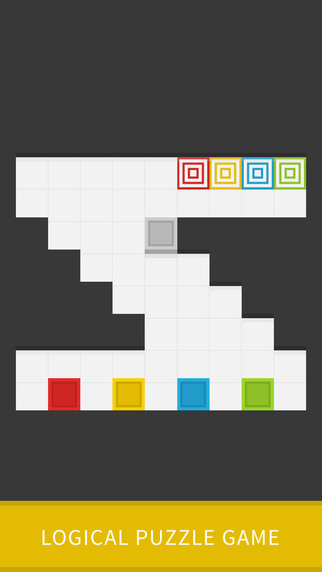 iTunes Description
Blicke is a unique puzzle game that encourages you to guide the colored blocks across the board to take each one of them to their target.

The blocks slide until they hit a wall or another block, challenging you to figure out how to use your pieces as support to create new paths and beat the 72 handmade levels.

There's no time or move count limit. It is challenging you to simply complete the puzzles.

It sounds simple, right? But I dare you to complete all levels.
Forum Thread: Blicke – Challenging Puzzle Game (by Bivis)
---
Blyss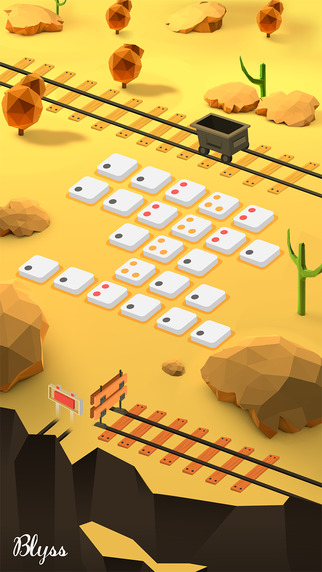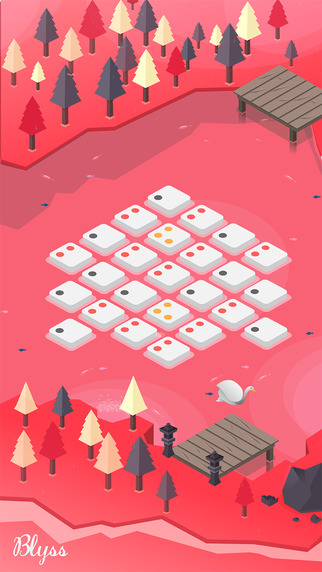 iTunes Description
Travel through Beautiful mountains, serene valleys and harsh deserts solving Blyss' unique and self-evolving puzzles. The endless puzzle adventure along with musical ambient themes will keep you hooked for hours as you write your own high scoring saga.

Features :
– Procedurally generated Unqiue and Unlimited Puzzles
– 3 Challenging & Exciting Game Modes!
– Global Leaderboards for every Game Mode
– Hand crafted Missions to keep the thrill going
– Special Combo system
– Facebook and Twitter High-Score Picture Card Sharing
– Ambient Themes with unique handpicked Music
– Serene Visuals
– Game Center Leaderboards and Achievements
Forum Thread: Blyss (By Dropout Games)
---
Bouncy Tower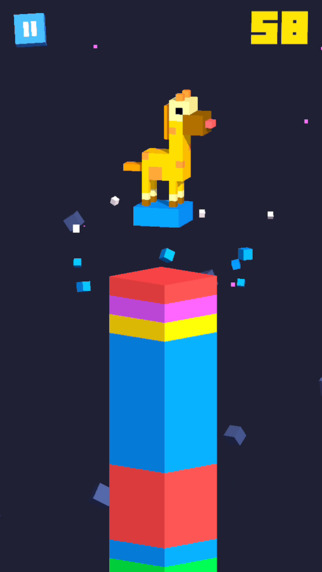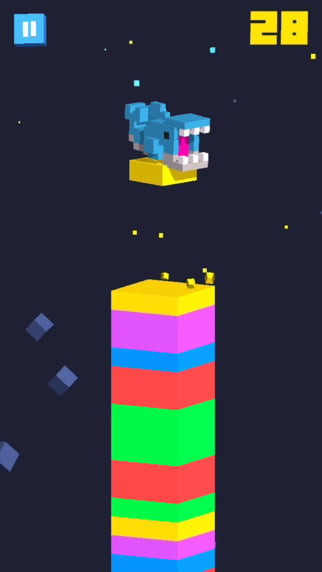 iTunes Description
Bouncy Tower is an endless bouncing game where you match colors and avoid spikes.

Tap the screen to shift the stack of blocks until the top block is the same color as your bouncing character's block—the number of blocks you shift through is your score.
Forum Thread: Bouncy Tower (by Korigame)
---
Chef King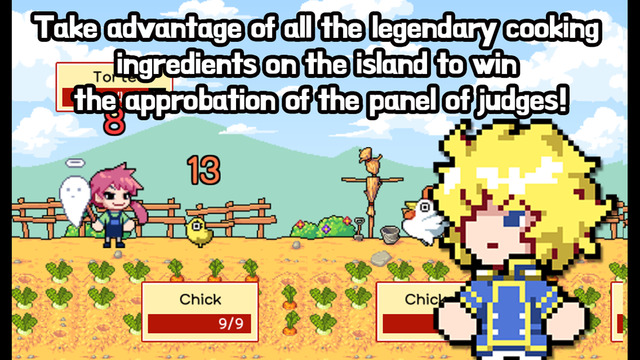 iTunes Description
Korean, Japanese, Western, Chinese, and fusion cuisines! There are so many culinary styles in the world! A festival of culinary wonders!

President Banx of the World Chefs Consortium wants to find the best chef in the world… The Second Best of the Best Chefs Contest is scheduled to take place on Infinity Island! Take advantage of all the legendary cooking ingredients on the island to win the approbation of the panel of judges!

Awaken your palate! Awaken your culinary instinct! Use the finest ingredients available and the legendary recipes to make delectable dishes! Try my cooking! Your culinary adventure is about to begin on Infinity Island!
Forum Thread: Chef King (by OWLOGUE Co.)
---
Color Tower – Falling Boxes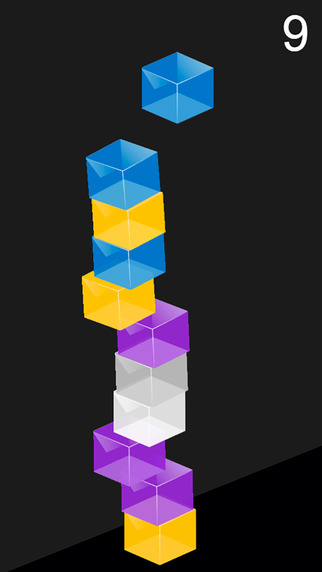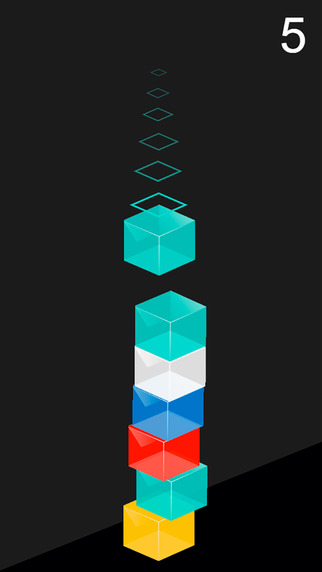 iTunes Description
Build a great tower of colored boxes!

Features:
– Simple One Touch Control
– Online leaderboard
– Endlesss Gameplay
Forum Thread: Color Tower – Falling Boxes (by Taras Kirnasovskiy)
---
Commute: Heavy Traffic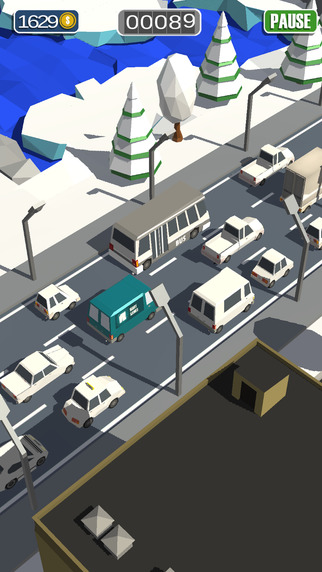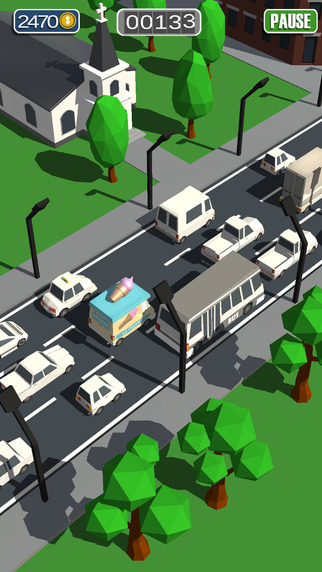 iTunes Description
Welcome to the near future, the city where all the cars are controlled by computers. It would seem that now there should be no traffic jams and accidents … But this is not the case. Traffic jams are not eradicated by the rules of driving. With the only car that does not have autopilot, can you still reach your destination?

ATTENTION: Automatic cars can crash into you from behind if you don't move like other cars in a traffic jam. Stay close to the car in front of you and everything will be fine!
Forum Thread: Commute: Heavy Traffic (By Vasily Povalyaev)
---
Cthulhu Clicker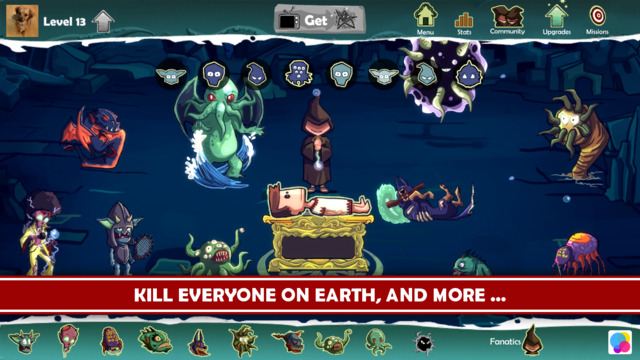 iTunes Description
Cthulhu Clicker is a shiny little game featuring kawaï minions, fluffy abominations, Rock'n Roll zombies and way more adorable fiends! You are a delightful cult leader and you're in charge of these loveable little monsters. Your job is pretty easy: you have to feed them with fresh blood and make them grow bigger & bigger & bigger. If you work hardly you could even have you own little chibi Cthulhu bringing a charming doom to humanity! Isn't that wonderful?

Maybe we should warn you: To make them grow, you may have to perform one or two sacrifices… or maybe a thousand! But worry not my friend… the thanking eyes of your cute littles villains will justify anything right? Cthulhu Clicker offers a new way to see H.P Lovecraft impressive universe. In line with Cookie Clickers or Clicker Heroes this game offers you hours of clicking, clicking and clicking! Can you reach the max level? Will you be brave enough to unleash every monsters?
Forum Thread: Cthulhu Clicker (by Byook)
---
Duck Roll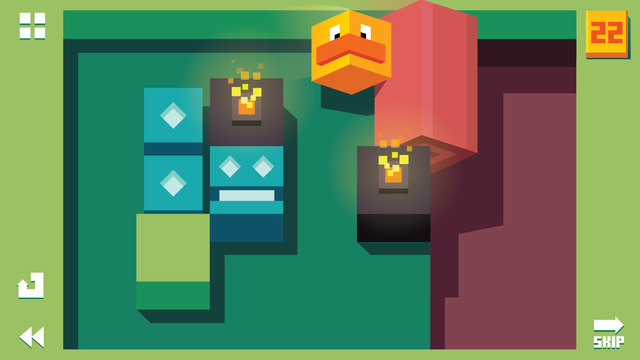 iTunes Description
Roll the Duck. Reach the goal ~
Challenging and deceptively simple puzzle gem!

Push and blast your way through 100+ levels of pure puzzling.
With diverse stages, unique challenges and loads of tools to learn and master, Duck Roll is the puzzler you've been looking for!

Have fun 🙂
Forum Thread: Duck Roll (by Mamau)
---
Faceboom!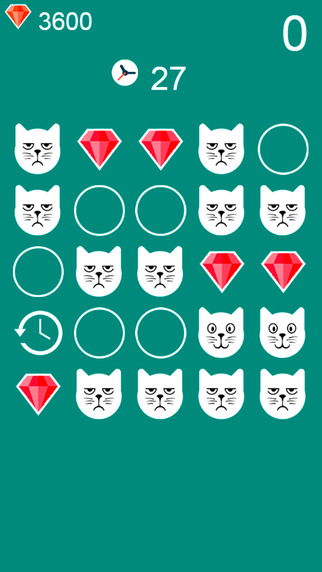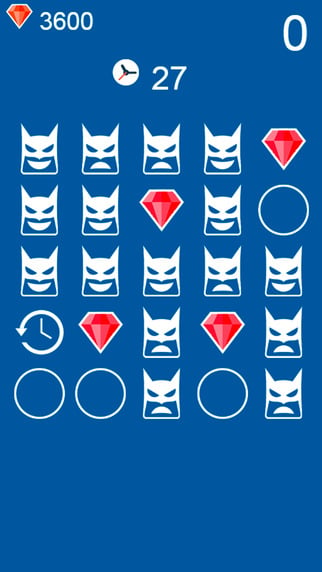 iTunes Description
All smiles should be fun!

Features:
– 10 characters
– Online leaderboard
– Endlesss Gameplay
Forum Thread: Faceboom! (By Taras Kirnasovskiy)
---
Flip Trip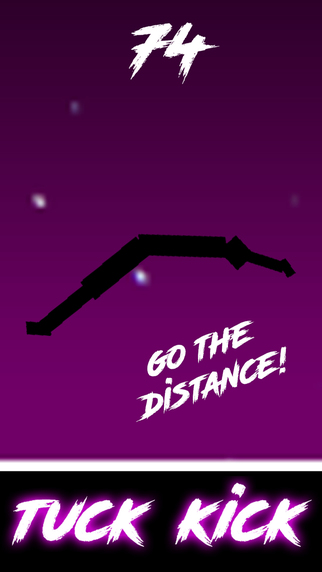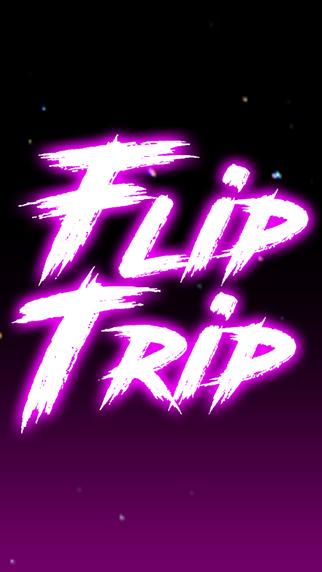 iTunes Description
Flip Trip is a game of precise timing! Stay on your hands and feet and keep flipping as far as you can! Beat your high score and make it on the leaderboards! Unlock special characters and flip your way to victory!
Forum Thread: Flip Trip (by Johann Banta)
---
GX Racing!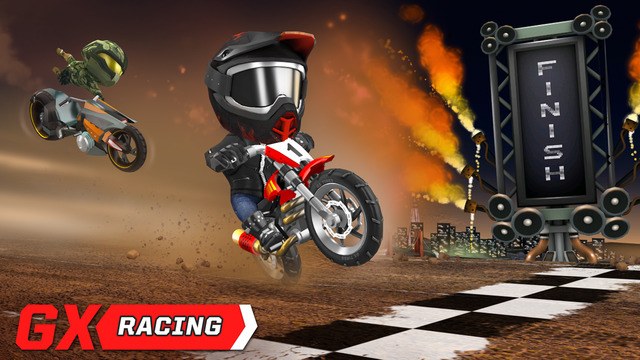 iTunes Description
GX Racing is an exciting new multiplayer motorcycle racing game. Unlock 20 cutting edge motorcycles, choose from stylish characters and apply countless customization features! Defeat your opponents in more than 100 super fun tracks from New York to Tokyo. Become the greatest racer of all time!

FEATURES
• Compete with players from around the world
• Do insane tricks
• Unlock and upgrade 20 bikes
• Choose from countless bike and character customization features
• Progress through multiple leagues to the top
Forum Thread: GX Racing (by FunGenerationLab)
---
Jump Jump – Endless Arcade Jumper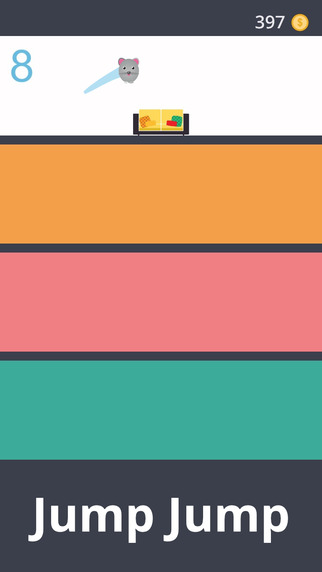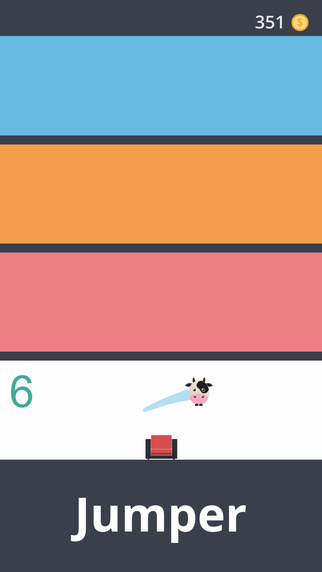 iTunes Description
Jump through apartments but don't jump on furniture. How many apartments can you run through?

It is easy to play:
– TAP – to jump
– TAP & HOLD – to long jump
– AVOID furniture
Forum Thread: Jump Jump – Endless Arcade Jumper (by Drugi Kat)
---
King Of Knights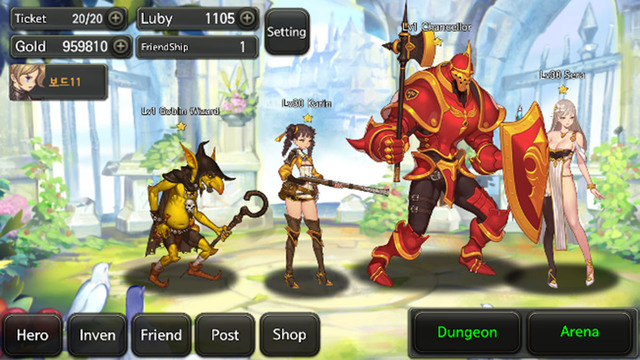 iTunes Description
Action RPG!

Raising Heroes

Collecting Weapons

Dungeon exploration
Forum Thread: King Of Knights (By JoyFrame Soft)
---
Legends of Heropolis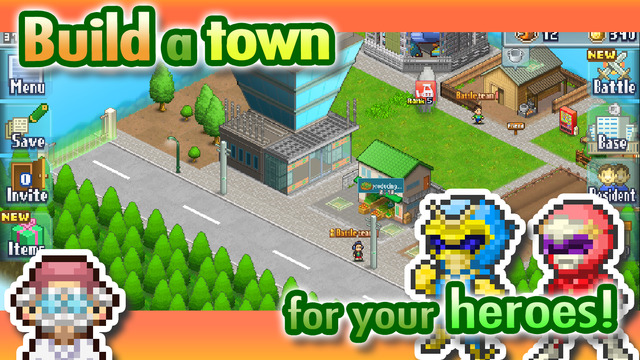 iTunes Description
The town of Heropolis has been destroyed! Can you rebuild it to be the center of justice once more? Grow your heroes, gather your friends, and battle evil in this superhero simulation game.

In a town devastated by the nefarious Evilcorp, all hope seems lost… yet the flames of justice aren't so easily quenched. One gallant hero won't rest until their town is restored to its former glory.
Construct a secret base, gather heroes from far and wide, and bring peace back to Heropolis!

Rebuild the town however you like; shops, roads, and other facilities are all at your disposal.
Enlist your friends' heroes and cooperate to form a powerful battle team. With your powers combined, you can crush Evilcorp once and for all! Customize your avatar, vehicles and more to make this superhero tale really your own!
Forum Thread: Legends of Heropolis (by Kairosoft)
---
Linia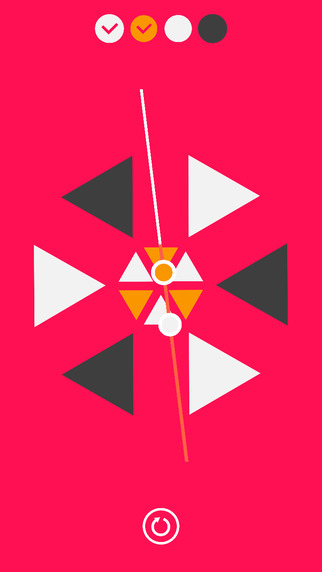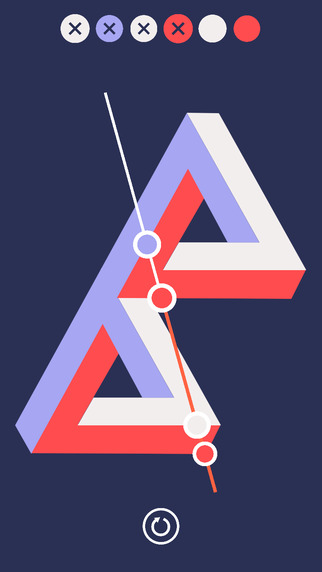 iTunes Description
Linia is a colorful puzzle game that mixes a relaxing atmosphere with brain melting challenges.

In Linia, you create color sequences by tracing a line connecting coloured shapes. Sounds easy enough, right? Not quite. Imagine when colors are running around, revolving, hiding, changing shape and doing everything they can to avoid being caught by your line. It will take skill and sense of rhythm to get the sequence right. Are you up for the challenge?
Forum Thread: Linia (By Black Robot Games)
---
Motor World: Bike Factory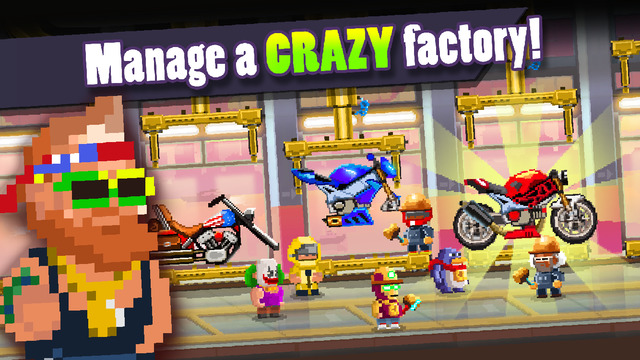 iTunes Description
BUT WHICH BIKE ARE YOU GOING TO BUILD THIS TIME??

ESCAPE and ACCELERATE in a world made for you! Build wonderful bikes and ride your favorite: the open road is your playground!

Produce uncommon motorcycles, make up unique models, make your workers happy, build and upgrade your shops, please demanding clients, and challenge your friends in races!
Forum Thread: Motor World: Bike Factory (by Oh BiBi socialtainment)
---
Piczle Lines Jr.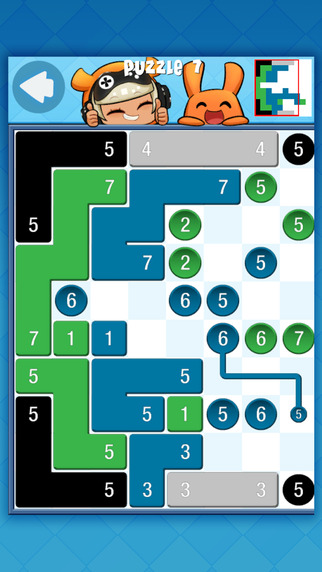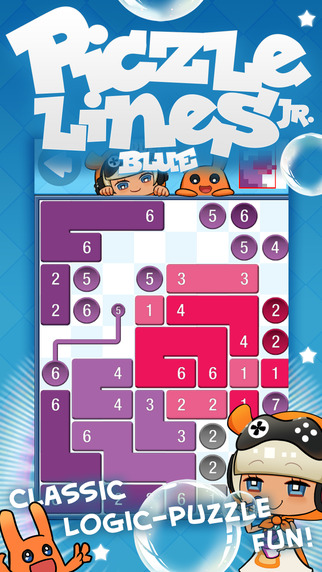 iTunes Description
Piczle Lines Jr. is a child-safe incarnation of the popular and classic Piczle Lines logic-puzzle game. 100 colourful logic-puzzles for everybody age 5 to 555!

– NO internet connection required to play!
– NO log-in required or requested!
– NO advertisements!
– NO in-app purchases!
– "CHILD-PROOF" options menu!
– INOFFENSIVE puzzle solutions, safe for children!
Forum Thread: Piczle Lines Jr. Blue (by Score Studios)
---
Pixel Car Racer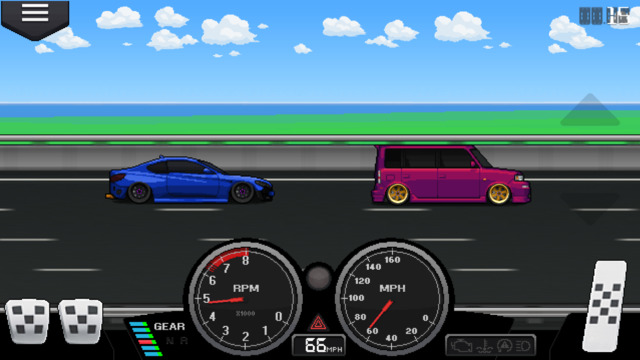 iTunes Description
Pixel Car Racer is the first of its kind, a retro style arcade racer, featuring a RPG sandbox experience. Build your dream garage with limitless car customization! Take your ride to the streets and race your way to the top.
Forum Thread: Pixel Car Racer (by Kesly Hayes)
---
The Quest HD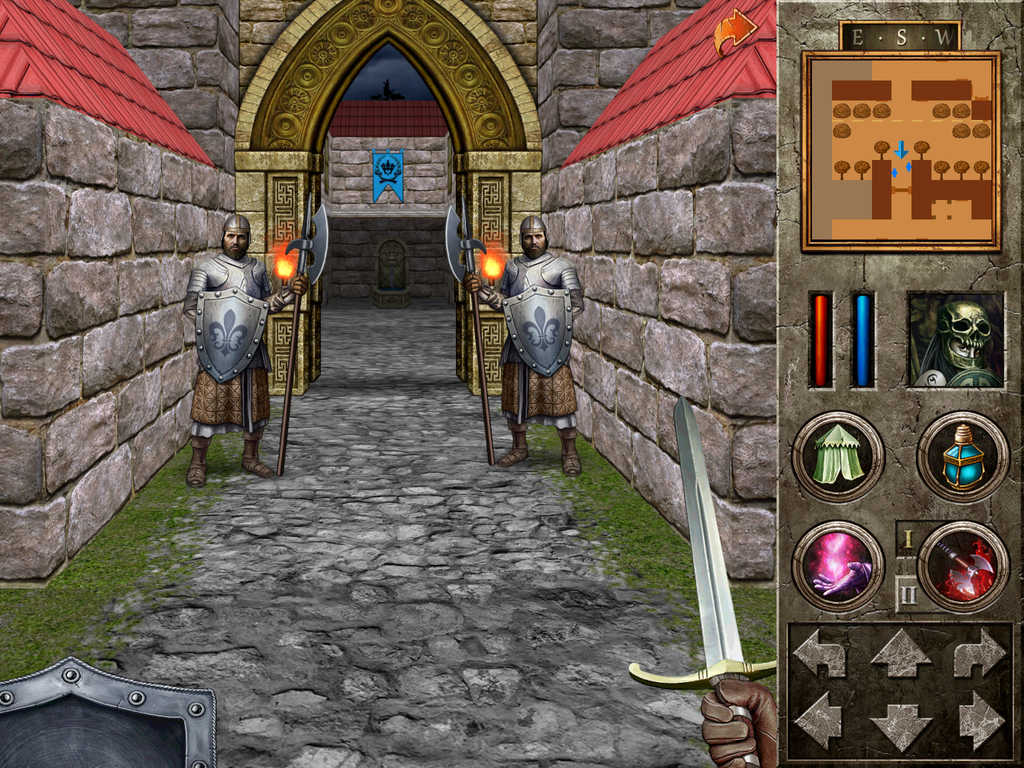 iTunes Description
The Quest is a beautifully hand-drawn open world role playing game with old school grid-based movement and turn based combat. In the kingdom of Monares trouble is brewing. The governor of Freymore is missing and the island is in tumult. The mages all prophesy a dark shadow looming over the safety of the kingdom. As an Agent of the king, it's your job to find out what is happening and avert any danger.

Choose from five customizable races and an array of skills, weapons, armor and enchantments, and explore a huge world of four cities and a wilderness of mountains, caves, lakes and forests – full of mystery, magic and intriguing challenges. Meet the many inhabitants, each with its own agenda and attitude towards your character. Some will be helpful, some greedy or lascivious or just plain mean. You will have many choices, including some that may place you against the law, along your way to the dramatic ending of your own choosing.
Forum Thread: The Quest HD (By Redshift)
---
Radar Commander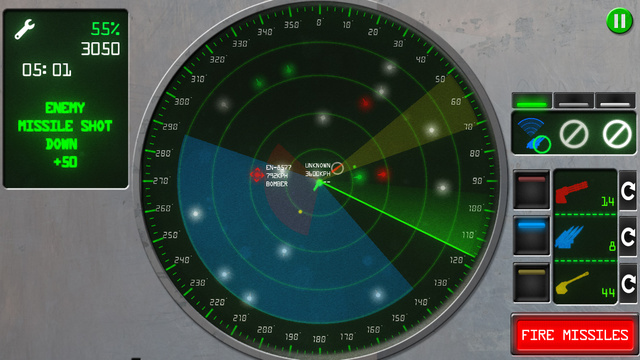 iTunes Description
Take control of the airspace with Radar Commander ! Manage your weapons and protect your radar site from waves of enemies. Compete on the global leaderboards with other commanders. Immerse yourself thanks to highly polished GUI and very detailed soundscape.

3 Main weapons :
– CIWS (Red shape): highly effective close range automatic defence system. Simply orient it, and it will automatically shoot downs enemies and missiles.
– Missiles (Blue shape): lock up to 3 targets and engage them with advanced long range missiles.
– Artillery (Yellow shape): double tap to fire high powered artillery shells that inflict a wide area damage.

Supply planes will drop strategically important power-ups, manage them and use them when essential. Fully supports multitouch for extreme weapon management. On iPad try with a friend sharing the weapons to control.
Forum Thread: Radar Commander (by FrozenPepper)
---
Real Moto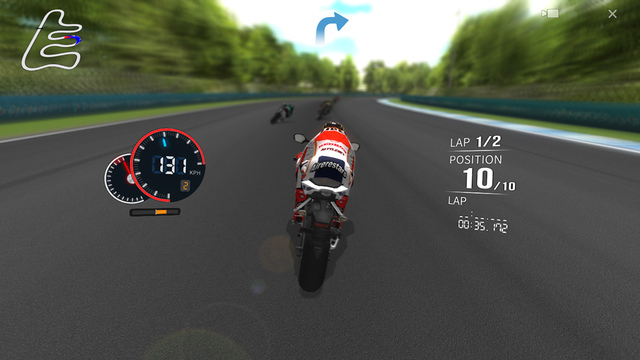 iTunes Description
New standards in a motorbike racing game! It's a must have game for all bike riders! Experience the real speed racing excitement right in your mobile device!

■ Features
– Various view points and controls.
– Realistic speed and motor sound
– Over 150 challenges
– 11 types of unique motor bikes
– Customize each bike with cool colors
– Real-time world record competition through the Leaderboards.
Forum Thread: Real Moto (by Dreamplay Games Inc.)
---
RedStory – Little Red Riding Hood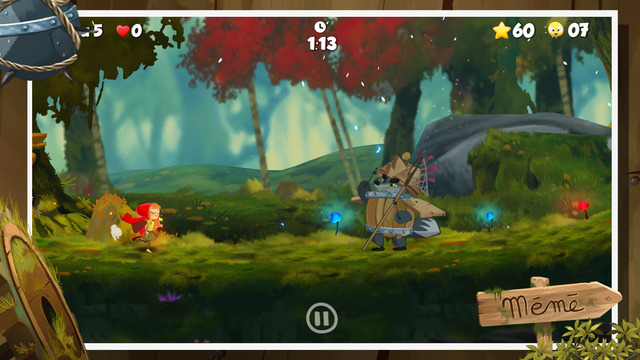 iTunes Description
The wolves stole the map showing the location to grandma's house ! I must warn her, as quickly as possible ! And avoid the pitfalls the wolves left on the way. this is my story… and i need your help ! Discover now the first world of RedStory !

Key features :
– Gorgeous graphics, packed with humour !
– Fantastic Animations & VFX !
– Captivating music and incredible atmosphere !
– A fluid and intuitive gameplay !
– Cute character !
Forum Thread: RedStory® Little Red Riding Hood (by FROM PARIS ENTERTAINMENT)
---
Road Not Taken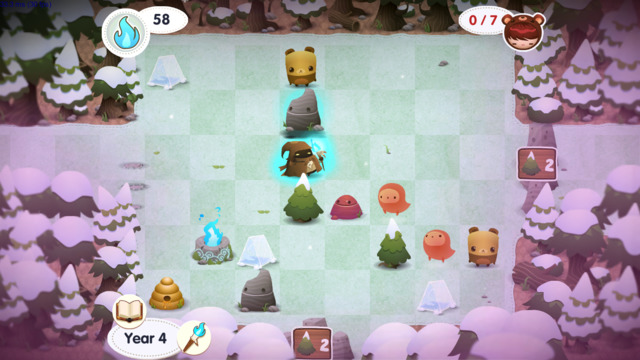 iTunes Description
Road Not Taken is a puzzle game about surviving life's surprises. You play as a ranger adventuring through a vast, unforgiving forest in the aftermath of a brutal winter storm, rescuing children who have lost their way. Randomly generated levels deliver a limitless supply of possibilities to explore and challenges to overcome. Your actions will influence not only your own story, but that of the villagers you hope to befriend and the town you call home.

Each time you play Road Not Taken, you're likely to experience a very different story. The paths you take will change; the relationships you pursue will twist in ways you did not expect. Which, as it happens, is just like real life. The villagers of Road Not Taken believe that there is an optimal path through life: a good person gets a job, falls in love and has children. You won't follow this path. Can you find your own unique way through a life?
Forum Thread: Road Not Taken (By Spry Fox)
---
Stack Buddies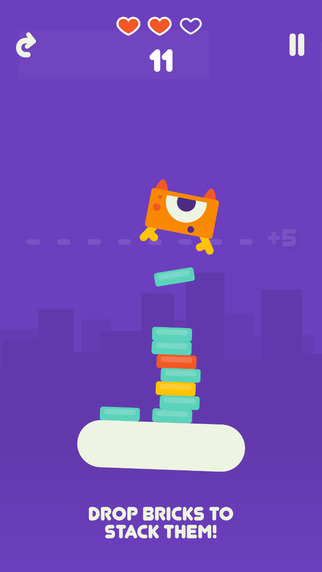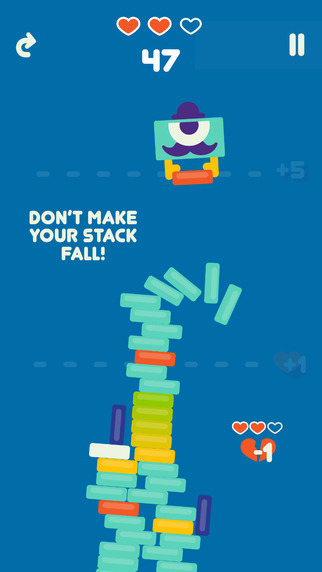 iTunes Description
Lucco and his buddies love to stack! And it's easy to see why. Stack Buddies is an enjoyable game in which you drop bricks while trying to make the biggest tower that you can.

Features :
– Unique graphical style
– 10 unlockable characters
– 10 different levels that each require a different playing style
– Game Center leaderboards and achievements
– Play against your friends on the same device
Forum Thread: Stack Buddies (Umbrella + Nathan Malville)
---
Tinker Island: Survival Adventure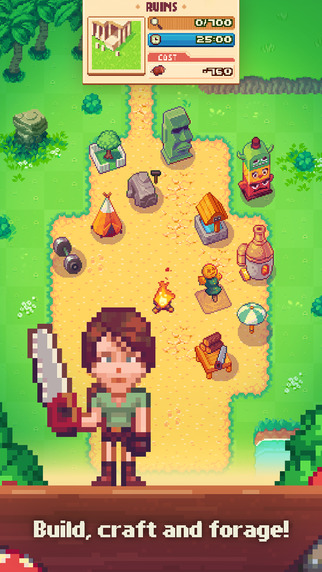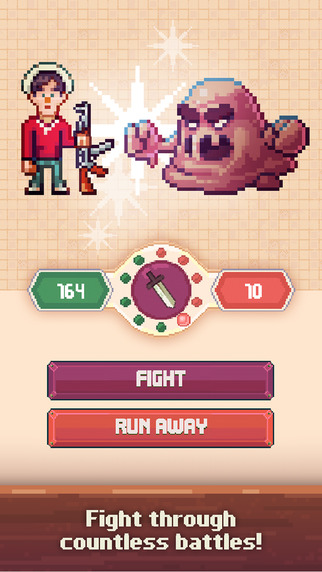 iTunes Description
You're cast away on a TROPICAL ISLAND. Become the leader of SURVIVORS in this lost PARADISE. Take them on an ADVENTURE of a lifetime – build a base, explore mysteries or forage treasures.

FIGHT vicious enemies, tame savage beasts, kindle romance and solve RIDDLES. When the island SPEAKS to you, will you answer?
Forum Thread: Tinker Island: Survival Adventure (by Kongregate)
---
Tower Tower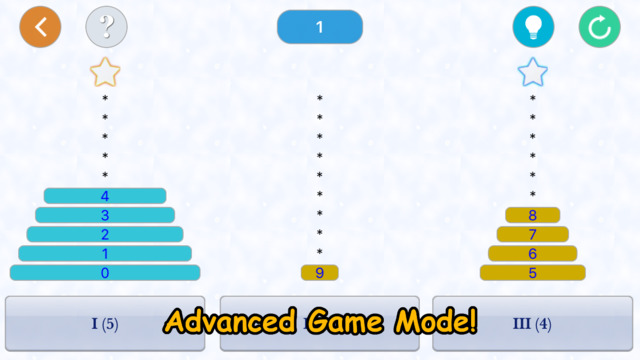 iTunes Description
Tower Tower leads the player to solve the puzzle via the process of moving Tower. The game will test your intelligence, memory and finger speed. Do you have confidence to complete all levels perfectly?

– Single Tower: Move the tower with minimum steps. To challenge the highest level of single tower and get the ability of thinking like a computer.
– Dual Tower: A new game mode that's harder than single tower. Complete all levels of dual tower perfectly and become a master.
– Racing: To test your brain and finger speed. Go beyond your limits and reach the higher score.
Forum Thread: Tower Tower (By Little Sam Software)
---
Zombies Chasing Me
iTunes Description
It's the end of the world and all you can do is run. At least if you want to stay alive that is. Good thing you're mighty good at running!

Tap the screen to change lanes and avoid obstacles. Fail to do that and the zombies will get you. They're faster than you might expect so keep up the pace!
Forum Thread: Zombies Chasing Me (By BoomBit Inc.)
---