Hello everyone, and welcome to the week! It's time once again for our look back at the noteworthy updates of the last seven days. Yikes, it's another really light week of updates. That summer heat must be getting to everyone. Er, except the people in the Southern Hemisphere, I suppose. Anyway, whatever the reason, there's not much to speak of this week, but I've gathered it up nonetheless. Of course, you can keep an eye out for updates yourself using AppShopper Social (Free), the watchlist in the TouchArcade App (Free), or by participating in the TouchArcade forums, but this weekly summary is here to fill in the things you might have missed. Let's dig in!
Paint it Back, Free This is one of my favorite picross games on any platform, and friends, do I know picross. Part of the reason why this stands out is because of how weird the final images tend to be. It's sort of an acknowledgement that for most picross players, the final picture is almost irrelevant. Well, I certainly didn't expect an update this far down the line, but we've got one here. And it's topical! A new bonus room of puzzles called 2016 US Election. This update also includes a Master difficulty mode, undo and redo buttons, MFi controller support, and more. Am I going to blow the coveted Update Mondays Most Spider-Mans of the Week award this early in the article? You bet I am. Congratulations, Paint it Back!
AB Classic, Free Well, it happened. Angry Birds has finally gone full-on free-to-play with this update. Mandatory video ads, even more free-to-play monetization stuff than it already had from previous updates, and so on. This all comes under the cover of adding the Mighty League to the game, a sort of daily challenge where you play three levels and try to get the highest score you can. Gee, Angry Birds, Hollywood sure changed you. Like, literally. Look at those freakish arms and legs in the icon. That's the seventh-most ghastly design for a cartoon bird I've seen in my life.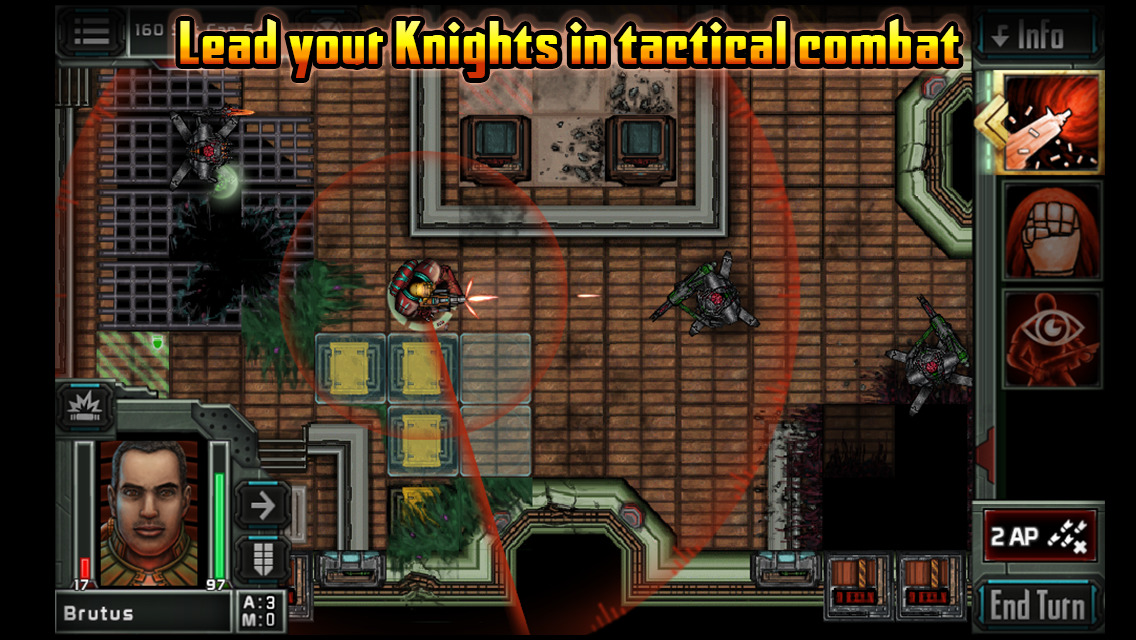 Templar Battleforce Elite, $9.99 This isn't a huge update by Trese Brothers standards, but I want to stuff a few more good games in here to pad this meager week out. Tact Point Defenses got some extra attention in this update, mostly on the visual side of things. New recruits can now pick armor designs in other colors besides green. There's some new ordnance, several UI improvements, and lots of bug fixes. Hey, any excuse to play this great game some more, right?
Cards and Castles, Free Cards and Castles saw its latest major expansion hit last week. Monster Island adds more than 100 new cards to the game, and also serves as the game's first major forking point. From here on out, you can play in either Legacy or Standard mode. Some cards will no longer be available in Standard mode to preserve the game balance, but you'll still be able to use them in Legacy. There are lots of other changes that came with this expansion, so be sure to check it out if you've enjoyed this game in the past.
Family Guy The Quest for Stuff, Free Friends, this game is becoming the licensed character equivalent of all-dressed potato chips. Actually, wait. All-dressed potato chips are awesome. Family Guy is more like the licensed character equivalent of the entire McDonalds menu put into a blender and served in a tall cup. See Family Guy writers, I can also do crappy analogies! Anyway, DC Superheroes are here. Good luck unlocking stuff, everyone.
Rayman Adventures, Free So, it's looking like Rayman Adventures is going to be one of those games that sends out a little new content each season. That's not a bad deal. This update introduces a summer event, challenging you to collect beach balls by spotting and nabbing them from Rabbids. There's a special costume to celebrate the event, and some new Incrediball Families.
The Walking Dead No Man's Land, Free The Walking Dead isn't so well-known in Japan, but if nothing else, one of its stars has gained a lot of attention recently for his associations with Metal Gear creator Hideo Kojima. He's been on the icon forever, but as of this update, you can play with Daryl Dixon in the actual game. Oh, and all the other popular characters, too. Rick, Michonne, Glenn, Maggie, R2-D2, Chewie, they're all here! Er, well, all of them except those last two. The new heroes are going to be a little tough to come by, but hey, I believe in you. This update also includes some UI adjustments and balance tweaks.
Gangstar Vegas - Mafia action, Free Oh, hello. You're probably wondering why I'm lounging poolside in nothing more than a tiny hot pink Speedo and a belt of ammo. Well, it's the perfect outfit for the latest update to Gangstar Vegas, which kicks off a summer event full of zombies for whatever bloody reason. Our worst nightmares have been realized: the zombies have figured out how to carry and use guns. As our American readers know, the only thing that can stop a zombie with a gun is a good guy with a zombie-killing gun. Fortunately, Gameloft has added a couple of new guns with just the right spices for that activity. New costume, too. A neon exoskeleton. I don't know, friends. I just write the update notes. *adjusts Speedo*
Batman: Arkham Underworld, Free This interesting take on the Batman franchise just left soft launch and already has its first major event lined up. With the promising-looking Suicide Squad movie hitting theaters soon, Warner Bros. is doing a smart bit of cross-promotion. This update adds Suicide Squad missions complete with a new enemy faction type, Black Ops. There are also some special bonus XP events, a bunch of gameplay improvements, and some balance fixes that seem mixed in terms of being beneficial to players and beneficial to the publisher.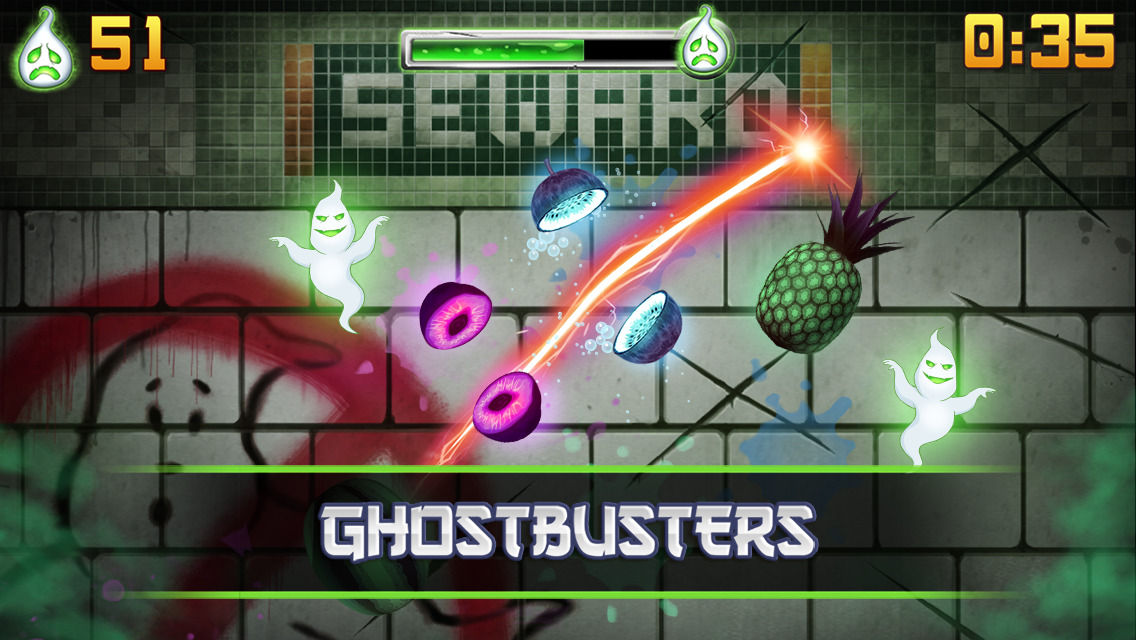 Fruit Ninja Classic, $1.99 Speaking of movie tie-ins, are you ready for another one with the new Ghostbusters movie? Are you ready for a new blade and dojo that are appropriately-themed to make you feel good about bustin'? Are you ready to pay $4.99 each for the IAPs that unlock them? I mean, maybe. I have no idea how your mind works. Realistically, I don't even know who you are. Writing is weird sometimes.
Castles of Mad King Ludwig, $7.99 This seems like a high enough note to end things on. This update adds two new hidden bonus campaign levels to the game called Waldeck and Sauerburg. It also fixes two of the more well-known bugs along with a bunch of others, making for a more stable experience. That might seem at odds with a game about a mad king, but that's just the way things are, alright?
That about wraps it up for last week's significant updates. I'm sure I've missed some, though, so please feel free to comment below and let everyone know if you think something should be mentioned. As usual, major updates will likely get their own news stories throughout this week, and I'll be back next Monday to summarize and fill in the blanks. Have a great week!