Welcome to another Wednesday night slash Thursday morning and another Out Now post filled with a ton of new iOS games. The "big name" game this week was definitely Day of the Tentacle Remastered, which dropped somewhat out of nowhere earlier this week, and is an absolute treat on mobile. However, I've already ran through the entire game since it came out, and as is pretty normal for a mobile gamer, I'm hungry for more, More, MORE! As always we list all the noteworthy or otherwise interesting-looking games below along with links to each game's forum threads, screenshots, and descriptions, so give this list a nice look and let us know which games you're interested in this week down in the comments below.
---
Bomboras Forever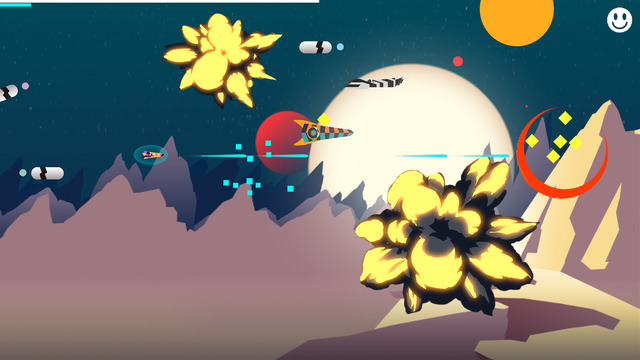 iTunes Description
Join the Bomboras and journey across the stars and through unknown skies in a mission to stop an alien invasion. Level up between areas with help from your squad-mates and battle the mysterious invaders and raiders as your make your way towards the supermassive SAstar.

Simple controls – Easy to learn, difficult to master 2 button controls.
Hand crafted environments – Travel across beautiful, sometimes challenging, alien landscapes.
Stackable upgrades – Level up between areas with stackable equips and weapons that change the way you play.
Original music by Daniel Engel.
Forum Thread: Bomboras Forever (by Jeff Taniguchi)
---
Comblosion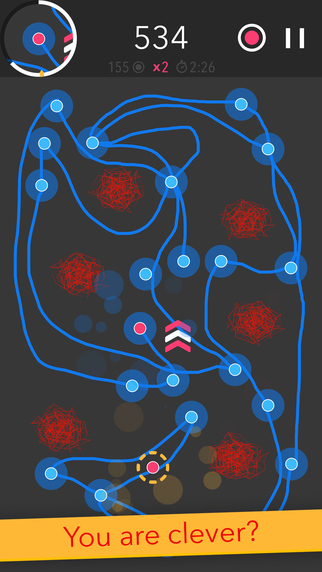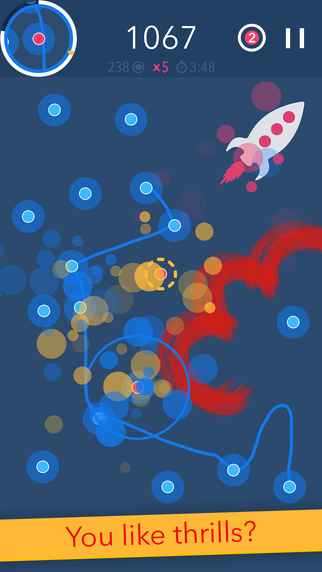 iTunes Description
Are you ready to COMPLODE? Comblosion is a challenging arcade game about connecting and collecting. It's punishingly hard, endlessly replayable and totally different every time you play.

• Hard: Show off your skill, strategy and speed!
• Beautiful: Enjoy great visuals and smooth animation effects!
• Surprises: Collect exciting bonuses!
• Rockets: Use rockets to give yourself a head start and bank several hundred points before you even connect a single dot!
• Game Center: Prove everyone how good you are!

You are fast? You are clever? You like thrills?

Prove it! Play Comblosion!
Forum Thread: Comblosion (By Sebastian Miedtank)
---
Combo Critters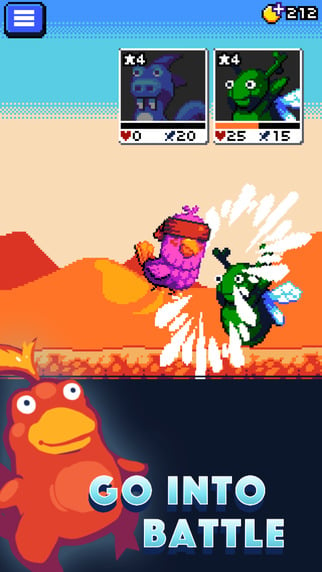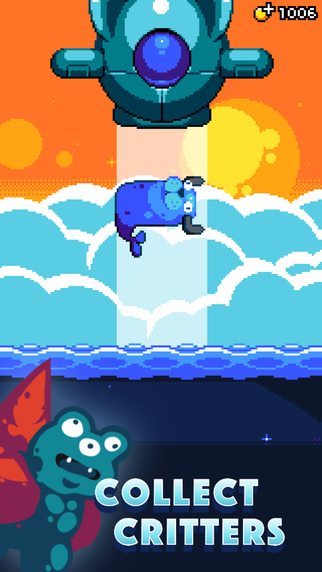 iTunes Description
Combine to evolve your critters and get ready to conquer the universe! Explore planets to discover quirky inhabitants, and courageously go into battle against them. Collect these cute critters and get stronger by mashing them up in the combine-machine.

Features:
• Explore 6 planets to collect more than 70 critters
• Casual-RPG battle system
• Battle against your friends' social media profiles
• Gorgeous colorful pixel art
• Groovy tunes by Maxo
Forum Thread: Combo Critters (by Lucky Kat Studios)
---
Crazy Number Quiz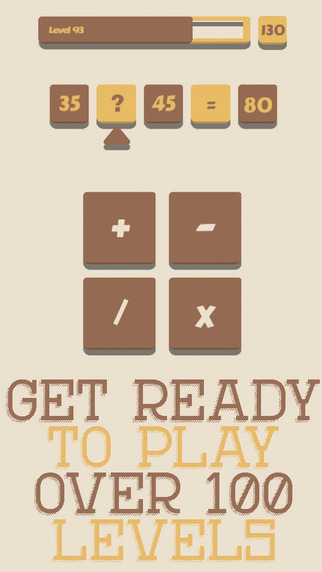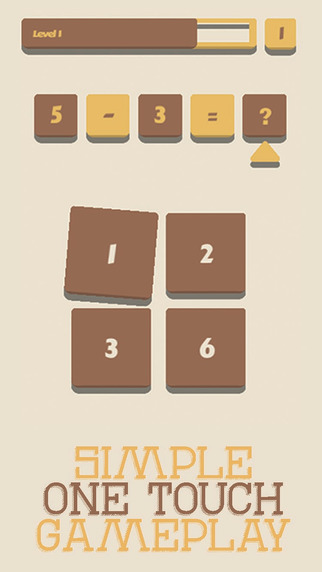 iTunes Description
Play Crazy Number Quiz! A super addictive game from the creators of Infiltrate and Number Smash. Get ready to flex your brain and show everyone what a mathematical genius you are! In this game your goal is to reach the highest level possible by answering all the questions correctly before the timer runs out.

Your Arithmetic skills, Reflexes and Quick Thinking will be put to test in this intense game. Prepare yourself for an exhilarating experience, bash your way through the numbers and keep leveling up. Keep an eye on the timer as time doesn't wait for anybody in this crazy game. Compete with your friends in the online leaderboards.
Forum Thread: Crazy Number Quiz (by Smash Game Studios)
---
Crazy Skies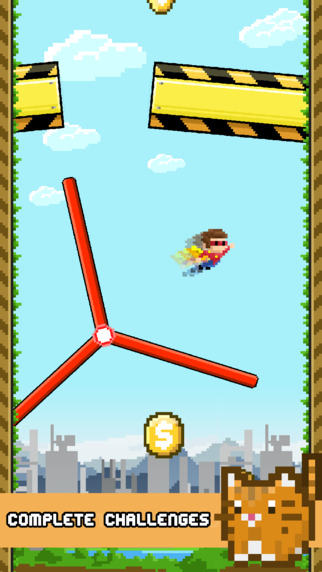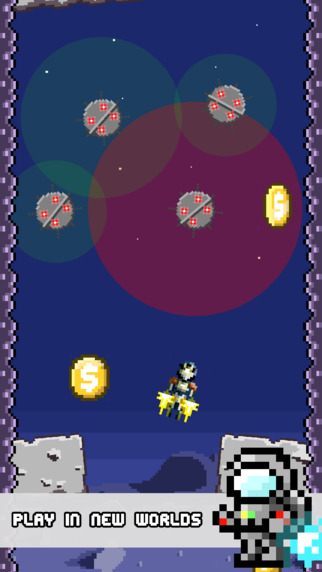 iTunes Description
Flap up into the sky while avoiding obstacles. Collect coins and win new pets!

-Super simple controls. Tap left and right to flap
-50 animated pets to collect
-Compete with your friends on global leaderboards
-Share your best scores with the tap of a button
Forum Thread: Crazy Skies – Endless Arcade Flyer (by Jeffrey Yim)
---
Crush Your Enemies
iTunes Description
We have all had enough of those cliché fantasy worlds with brave knights, ladylike elves and little people obsessed with jewellery. Generia is just another of those worlds… Thankfully there are evil barbarians coming to plunder, impale, drink beer, use inappropriate language and generally to make things interesting. And guess what? It's you who will lead them!

Go back to the days when you thought real time strategy games were awesome. But this time you don't need to spend a whole hour to just win a skirmish. Jump right into battle and use your rusty strategic and tactical skills to crush hundreds of enemies within minutes! Crush Your Enemies has everything you like in strategy games: planning, choosing different types of units, managing resources, taking enemy territory and outwitting your opponents with the ingenious formations of your men. Only of this strategic goodness is packed into a tight and intense experience you can enjoy no matter how little time you have.
Forum Thread: Crush Your Enemies! (by Gambitious Digital Entertainment)
---
Darts Match 2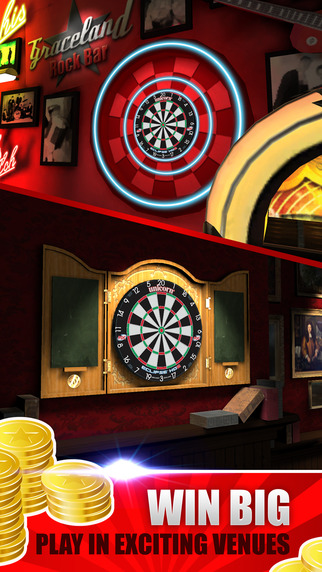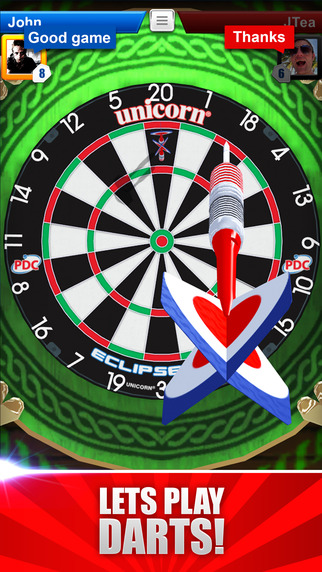 iTunes Description
Darts Match 2 offers an aim and swipe motion imitating the throw of the professional darter and features real-time live play, in-game chat, action replays, exciting new venues and an extensive darts shop.

The sequel to Microsoft Beautiful Game winner Darts Match, it is approved by Unicorn Darts.
Forum Thread: Darts Match 2 (by Motionlab)
---
Day of the Tentacle Remastered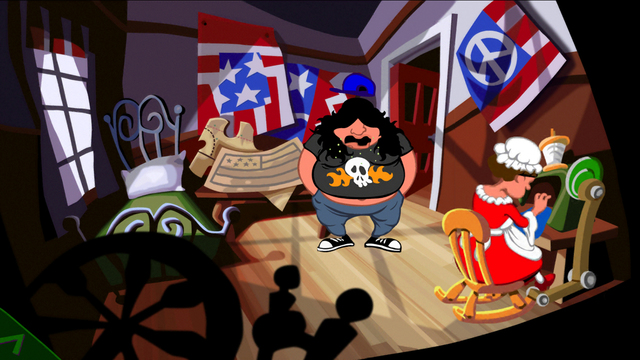 iTunes Description
Dr. Fred's mutated purple tentacle is about to take over the world, and only you can stop him!

Originally released by LucasArts in 1993 as a sequel to Ron Gilbert's ground breaking Maniac Mansion, Day of the Tentacle is a mind-bending, time travel, cartoon puzzle adventure game in which three unlikely friends work together to prevent an evil mutated purple tentacle from taking over the world!

Now, over twenty years later, Day of the Tentacle is back in a remastered edition that features all new hand-drawn, high resolution artwork, with remastered audio, music and sound effects (which the original 90s marketing blurb described as 'zany!').
Forum Thread: Day of the Tentacle Remastered (by Double Fine Productions, Inc.)
---
Drone Racing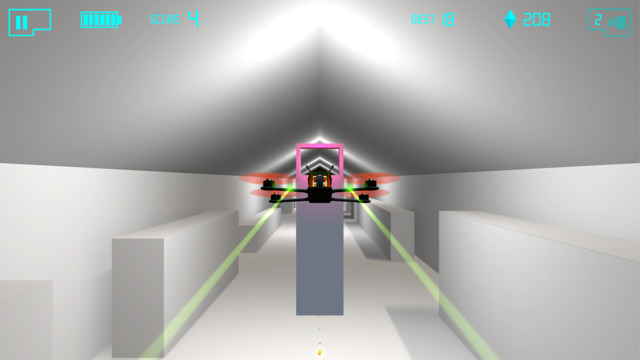 iTunes Description
This isn't a toy game, drone racing will be a sport of the future! They are very very fast, to bring you an unbelievable visual experience, it's really immersive, it's engaging and fast. This is an elaborate game, fun beyond imagination. It's simple control and smooth experience, everybody can get started.

Rules:
* Flying over obstacles, the faster the higher the score.
* Miss an obstacle -5 scores, negative score game over.
* Collect gems, used to refit drone and use stunts.
* Get variety of props, there will be surprises.
* Don't fly too slow, doors will close.
* You must learn to use the stunts, let you fly faster and cool.
Forum Thread: Drone Racing – Quadcopter FPV racing simulator game (by HiFineApp)
---
Empire Heroes: Sudoku Puzzle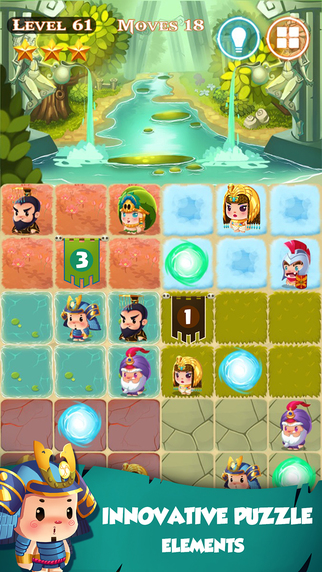 iTunes Description
Sudoku has changed, forever! If you love Sudoku, combined with innovative puzzle and awesome action, you are in the right place! Use Sudoku logic to help the heroes of Earth realm defeat those who have come to do us harm!

* Features:
Simple and addictive rule: No repeating heroes in any row, column, color.
Not simply just Sudoku: Use portal gates for time-travel, solve the mystery hidden within ice cubes, steal treasure from pirates, fight against a barbarian invasion and more!
Progress through different episodes, help our heroes to solve addictive puzzles.
Unlock all episodes with unique gameplay.
Play and compete with friends.
Free to play! Adventure awaits! Let the journey begin!
Forum Thread: Empire Heroes: Sudoku Puzzle (By Eligraphics)
---
Escape in Space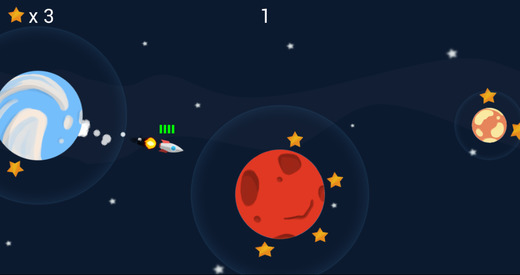 iTunes Description
Use all your ability to travel between the planets, and escape danger. A big black hole approaches, devouring entire galaxy!
Use different spacecraft to overcome the dangers, share with your friends who can reach further, collect the stars and buy different spacecrafts.

– Super addictive
– Infinite Progression
– 12 spaceships with different skills to collect
– Scores and achievements
– Play anywhere!
Forum Thread: Escape in Space(by NetoX)
---
Flower Garden: Connect Mania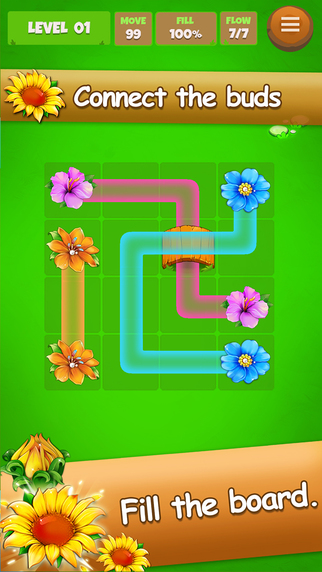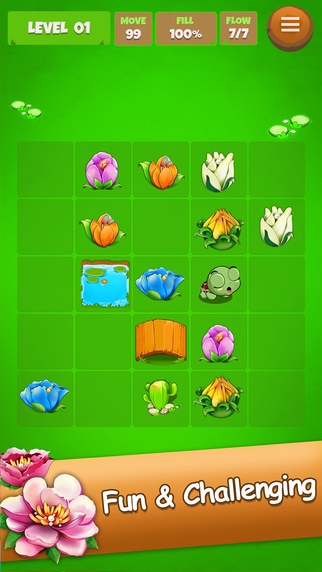 iTunes Description
Lose yourself in a beautiful garden, full of colorful buds. Connect the same buds to make them bloom. Fill the board to finish the level. Solve addictive puzzles and transform your garden into a piece of art!

* Features:
– Stunning graphics and effects
– Connect the same buds to make them bloom. Fill the board to win.
– Enjoy 660 levels with unique challenges.
– Unlock all episodes, each with unique gameplay
– Play Random mode, you never know what's waiting ahead!
– Easy and fun to play!
– Compete with friends and competitors on leaderboard.
Forum Thread: Flower Garden: Connect Mania (By Eligraphics)
---
Goldcraft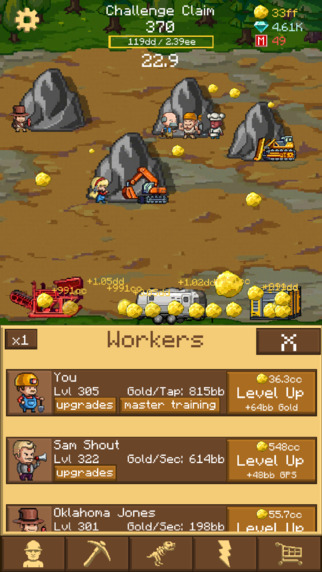 iTunes Description
Have you ever wanted to be a gold miner? Of course you have! Begin your gold mining adventure with Goldcraft. Tap your way to riches!

How to Play
– Tap the mountains to mine gold.
– Hire loyal workers to help you. Level them up to get more powerful.
– Buy equipment to get you more gold!
– Find rare and powerful artifacts that give you huge bonuses.
– Workers mine even when you aren't playing, so you can come back later and have tons of gold for upgrades.
– When things slow down, complete Master Training to reset back to level 1, but with extra bonuses so you are even more powerful!
Forum Thread: Goldcraft (by Blade Fire Studios)
---
Gun Glory: Anarchy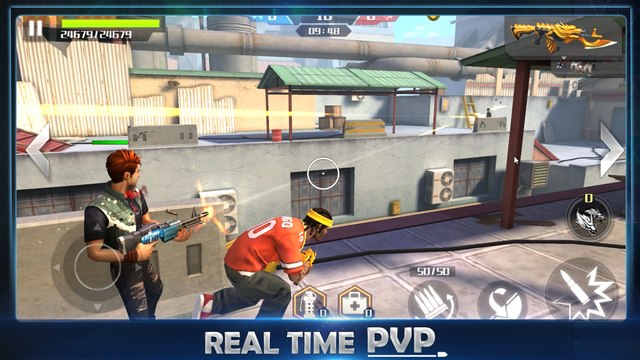 iTunes Description
Welcome to the real smooth, uniquely designed PVP (person versus person) shooter experience for mobile phones and tablets. It's time to grab your unique superpower weapons and conquer the war. Free to play.

Trained as an epic mercenary you will navigate secret missions across the globe to collect CORES, finding the truth of radiation diffusion and eliminating the terrorist organizations. Arm yourself with really top-level deadly snipers, assault rifles, killing machines and fantastic ultimate skills, call for UAV, spray dragons to complete combat missions and facing the challenge from global players.
Forum Thread: Gun Glory: Anarchy – real time shooter (by Flange Studio)
---
Hero Slide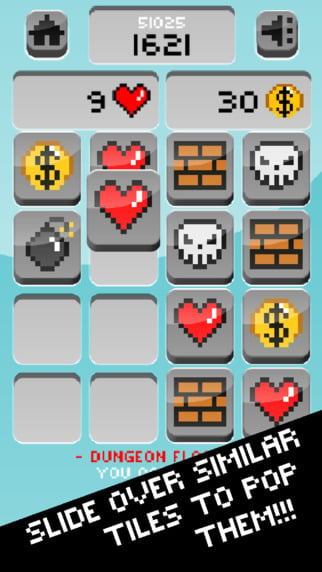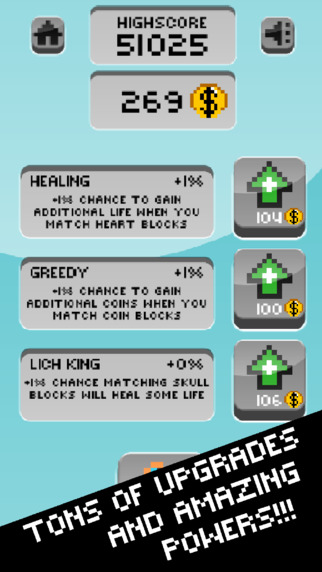 iTunes Description
Slide Puzzle meets Dungeon Crawler!!!… Kind of…

Hero slide is a super fun and super easy game with a lot of depth, that will challenge not only your wits, but also your bravery!

Brave the dangers of the dungeon in order to amass riches and earn glory (also known as highscore)! Kill dragons, gain gold, upgrade your powers and do it all over again!!!

How deep in the dungeon can you go?
Forum Thread: Hero Slide (by Jean-Christophe Guyot)
---
Hockey Agent: Team Management Sim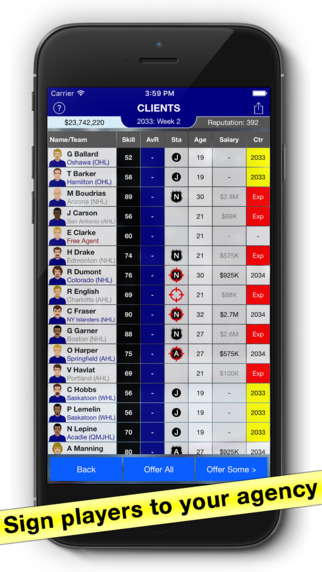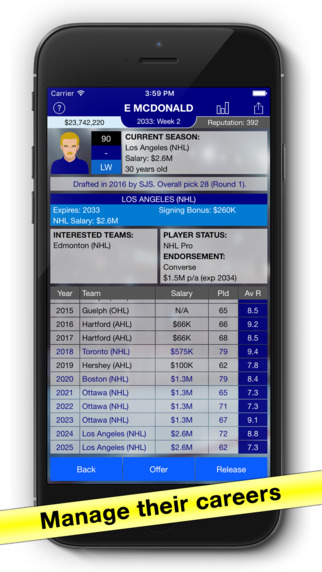 iTunes Description
"Show me the money!" In this innovative hockey management sim, you are an up and coming agent. Can you negotiate with GMs to get good contracts for your players? Do you have what it takes to handle a stable of ego-driven young hockey players and shape their careers? Can you get them drafted and playing in the NHL? If you think you can make money in the murky world of modern sports, leave your morals at the door and step this way…
Forum Thread: Hockey Agent (by Steven Nicola)
---
Ionic Wars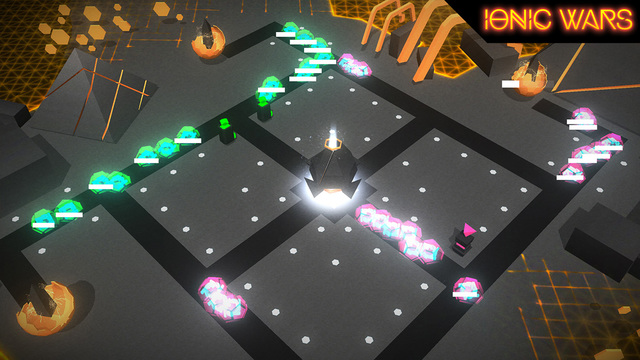 iTunes Description
*****Electrifying tower defense action with unique polygon based look*****

Get with Ionic Wars a fast-paced 3D strategy top-class experience: defend your portals against the incoming energy particles and adjust your towers to the right colors. Use mighty skills and with the right timing you can stop the onrush!
Forum Thread: Ionic Wars (by XYRALITY GmbH)
---
Jetpack Smash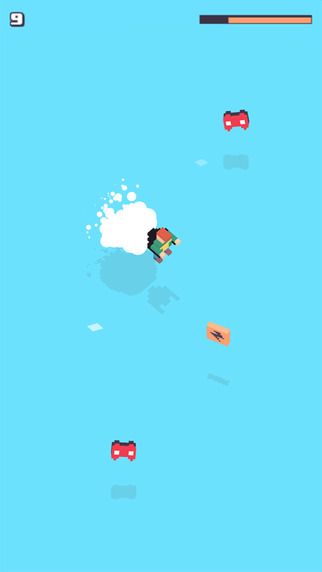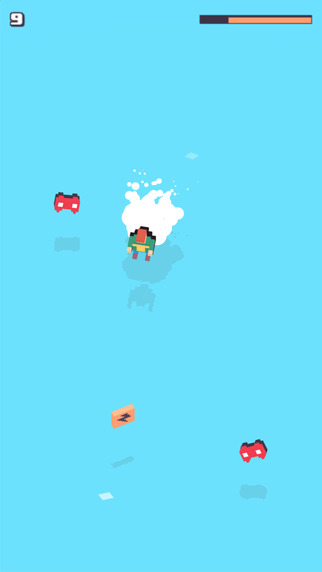 iTunes Description
Energy level low! You have only few seconds before your jetpack explodes! With you…

Move fast. Collect energy. Avoid enemies.

Your new best jetpack game. Try it!
Forum Thread: Jetpack Smash (by Michal Mosiolek)
---
King of Avalon: Dragon Warfare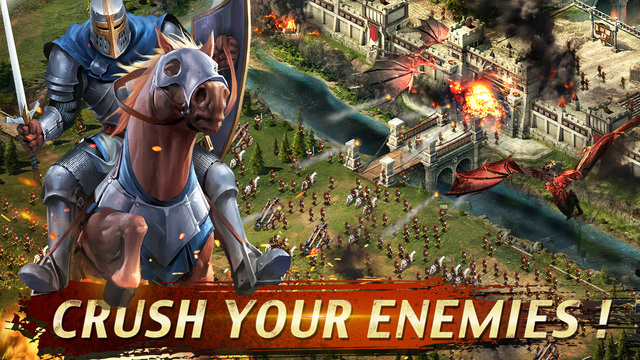 iTunes Description
Make friends and battle enemies across the globe, your dragon and throne await!

Get your armor on. 2016's most-anticipated real-time MMO has arrived! Raise your dragon and build your army in the quest to lift Excalibur and become the King. Taste power and victory while making friends and enemies along the way. Chat, help, trade and wage war with players around the globe. King Arthur's death has left an empty throne. Get ready to get medieval; the battle to conquer the kingdom has started!
Forum Thread: King of Avalon: Dragon Warfare (By Fun+)
---
Kingdom of War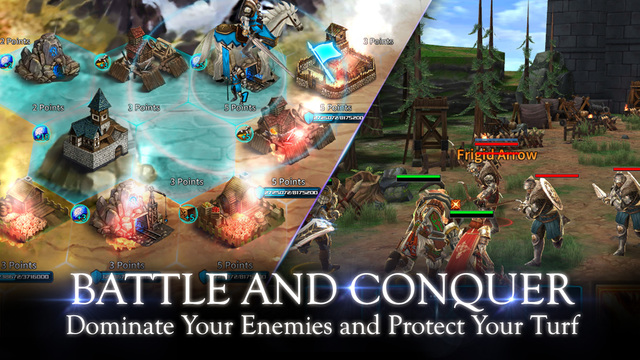 iTunes Description
The throne belongs to the victor! A great struggle for power surrounds the throne in Kingdom of War!

◀ New Player Privileges ▶
300 Crystals for New Users! (ends 7/31)
Receive 3 Normal to Advanced Allies when you log in for 7 days!

◀ Unique Features ▶
# Freeze time for Tactical Mode
Unique battle style requiring skill and concentration!
Freeze time in the heat of battle to start Tactical Mode!
Forum Thread: Kingdom of War (by GAMEVIL Inc.)
---
Klocki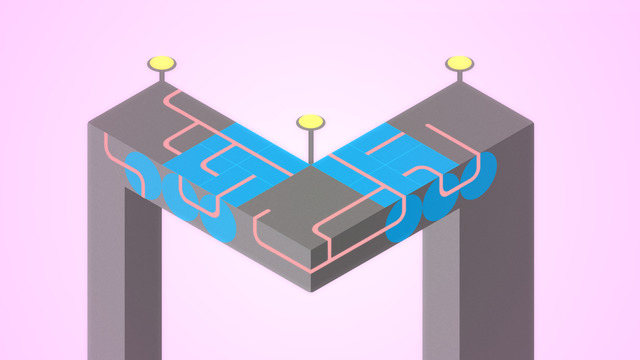 iTunes Description
Klocki is my second puzzle game after successful Hook.

Its a relaxing game, that is loaded with a lot of different features.

Your goal is to connect different types of lines together. Calming music and sounds were made by Wojciech Wasiak.

Thank you for playing and supporting me!
Forum Thread: Klocki (by Maciej Targoni)
---
Lanota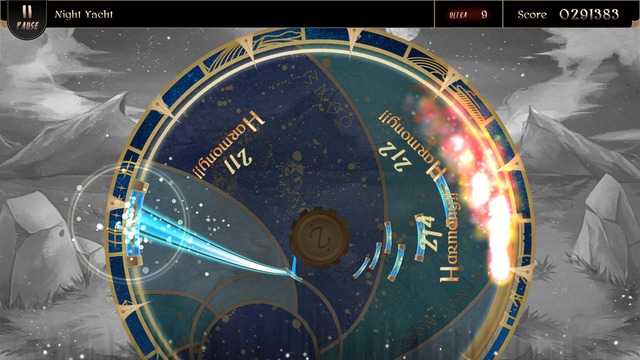 iTunes Description
"Lanota" is a novel and refreshing blend of rhythm game, role-playing game and picture book for every curious mind, presented to you by indie game developers from Taiwan with their overflowing love for rhythm game.

The world is being gradually etched by a disaster that deprive every color and sound. Join the adventure of the hero and heroine in Lanota, explore a fog-covered map and recover the world by delicate "tuning" at the location of each stage, read a picture book that illustrates things happened on the journey, and collect items and pieces of music as the story progresses!
Forum Thread: Lanota (by Noxy Games Inc.)
---
Leveled!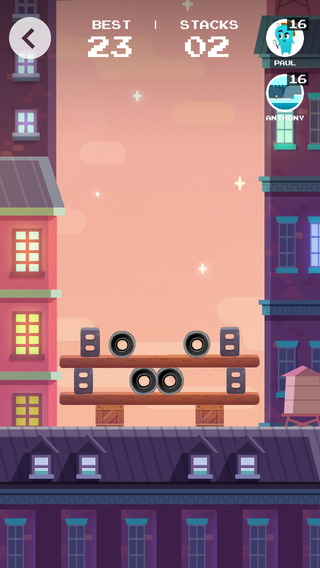 iTunes Description
Stack them straight not all disheveled. To fully master the game of Leveled!

Leveled is a game about keeping things on the level, let the stacks fall, and you'll have to start all over again!
Forum Thread: Leveled! (by The Blu Market)
---
Lintrix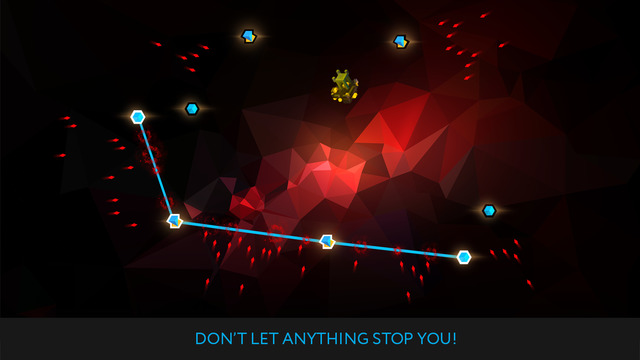 iTunes Description
Lintrix is a challenging action puzzle. Explore a wonderful new world of Lintrix and reason the cause of your existence. Crystals of light will help you on your tortuous path.

Defend yourself by creating barriers, reveal new tactics to achieve better results, use diverse crystal powers and hold the line against increasingly powerful foes. Pursuit new ways that no one have thought of in dozens of mind bending levels.

Vibrant soundtrack and wondrous visual style will immerse you into an astonishing world of Lintrix. Discover new abilities and overcome breathtaking challenges on your way. Do not let anything stop you!
Forum Thread: Lintrix (by Caliburnus Limited)
---
Maquis Board Game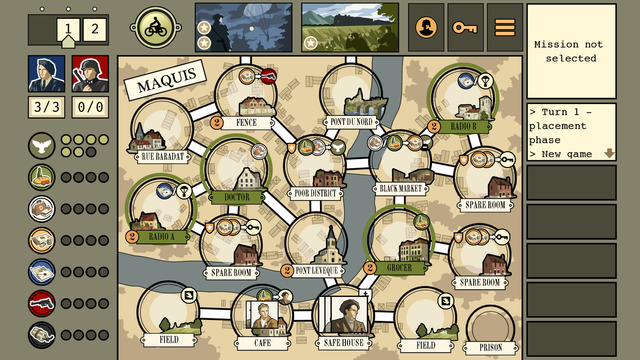 iTunes Description
Engage the occupation of France in la petite guerre to throw off the yoke of the oppressors and free your homeland!

Maquis is a solitaire worker-placement game with variable goals. The player places his resistance agents on spaces around town to achieve his goals (blowing up trains, publishing underground newspapers, aiding spies etc.). At the same time collaborators and soldiers patrol the area. Agents who can't make it back to the safe house at the end of the day are arrested, and never seen again.

You can choose from 9 missions to play using 6 levels of difficulty.
Forum Thread: Maquis Board Game (by Marian Gablovsky)
---
Politaire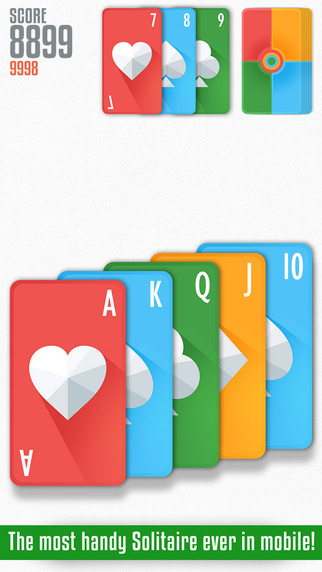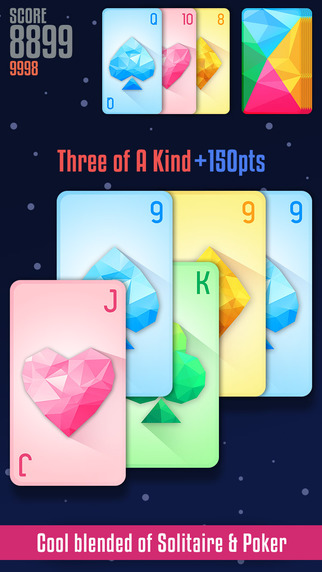 iTunes Description
A handcrafted Solitaire game with Poker blended, interesting game mechanics, charming clean visual & a native feel one handed portrait play! Politaire is a minimalistic, a new modern Solitaire experience prepared just for you. Politaire is a Solitaire mixed with Poker. Your aim is to make winning hands with 5 active cards in your hand.

Choose cards that you want to discard and swipe it away. Upcoming cards will fill up your active hand and score if you make a winning hand. Discarded cards will go back to the pile, waiting to come up again. The minimalist visuals hide an interesting depth that will keep challenging and surprising as you master it.
Forum Thread: Politaire (by Pine Entertainment)
---
Polyforge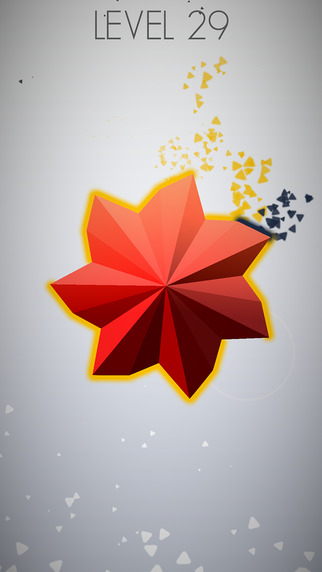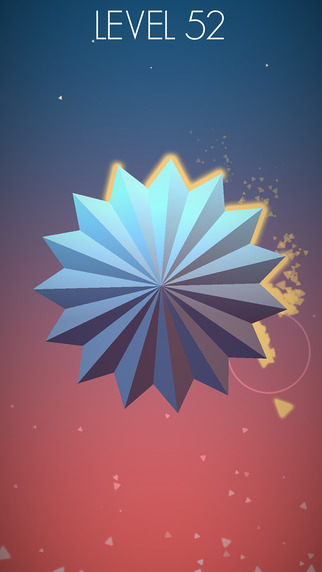 iTunes Description
Forge amazing crystals in a symphony of shapes, sound and color

◉ Forge new shapes by striking all the sides
◉ Don't strike the same side twice
◉ Simple & Beautiful visuals
◉ Atmospheric & Serene sound design
◉ Compete for the highest level in the world
Forum Thread: POLYFORGE: A Symphony of Shapes, Sound and Color (By ImpactBlue Studios)
---
Puzzlefall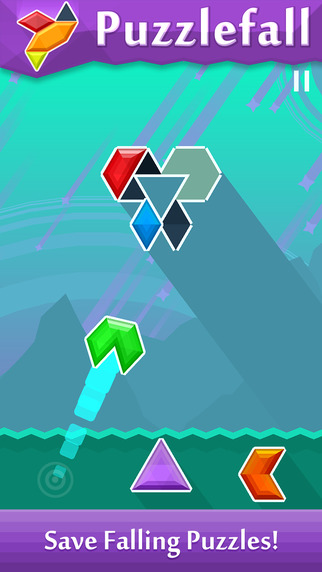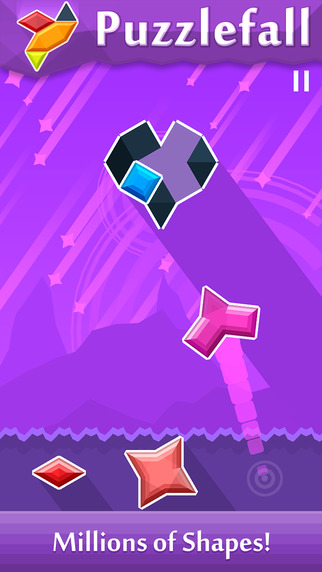 iTunes Description
Once in every 10 thousand years an unusual meteor shower hits the Earth. It's called Puzzlefall. Save the falling puzzles by filling them with gems!

Features:
+ More then 100 levels
+ Easy controls – tap one of the three gems and it will find a suitable place in the puzzle itself
+ Millions of puzzle shapes – a unique set of puzzles in each session of the game
+ Create your own puzzles for players all over the world!
+ Quests, Boosters, Rubies and much more
Forum Thread: Puzzlefall – free puzzle game with editor (by Puzzlelab)
---
Quell Zen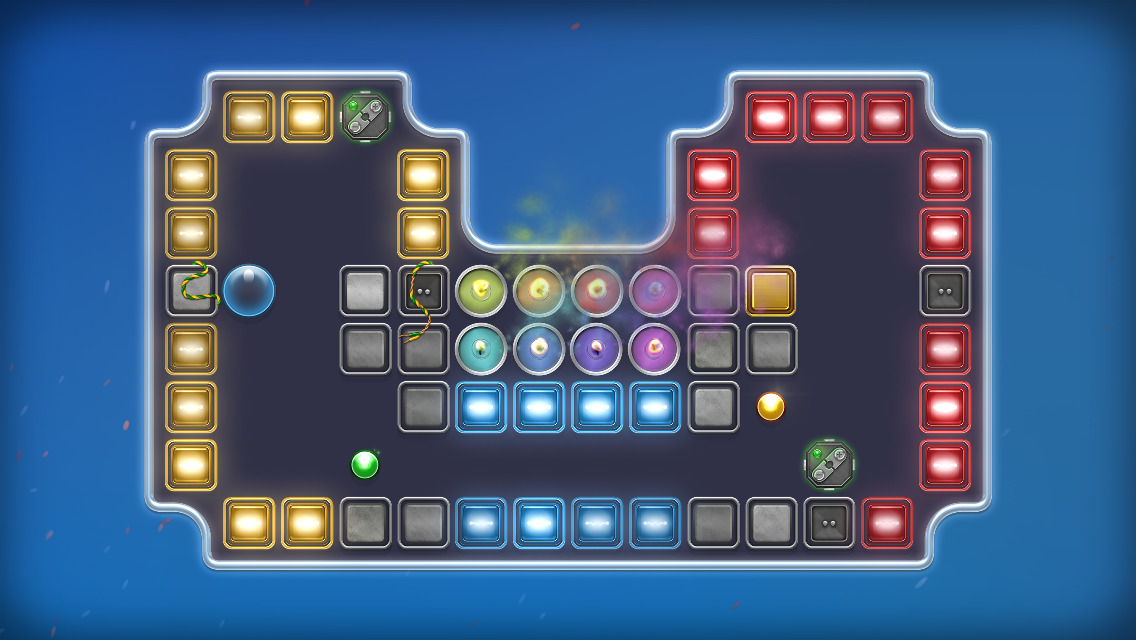 iTunes Description
Quell Zen – the very embodiment of relaxing logic games – features over 200 beautifully crafted challenges.

This serene puzzler has you guiding raindrops through a series of colorful mazes. Enhanced by atmospheric orchestral music, the game's subtle, sophisticated mechanics evolve as you navigate its many levels, delivering an absorbing experience that's familiar but always fresh.

Set against a narrative of a Japanese family divided, Quell Zen will take you on an unforgettable journey. Step inside this beautiful world today.
Forum Thread: Quell Zen (by Fallen Tree Games)
---
RogueMON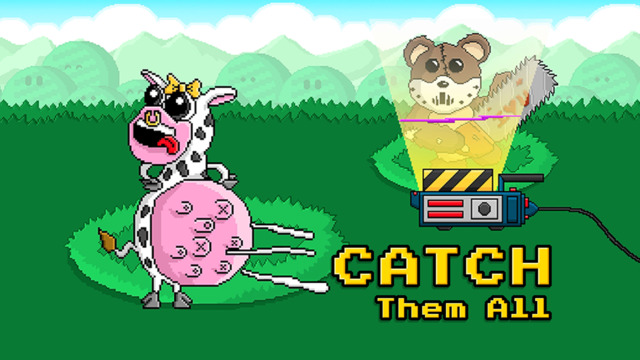 iTunes Description
Catch monsters, level up, and fight your way through a pixelated world of undead clowns, giant hotdogs and pole-dancing skeletons.

RogueMON elevates the classic monster-catching experience to adulthood with real-time combat, randomized dungeons and metric boatloads of Not Safe For Work hilarity.

See if you have what it takes to Catch Them All, and conquer The World in this FREE roguelike indie game parody!
Forum Thread: RogueMON (by Burger Circus)
---
Scrambled – Word Game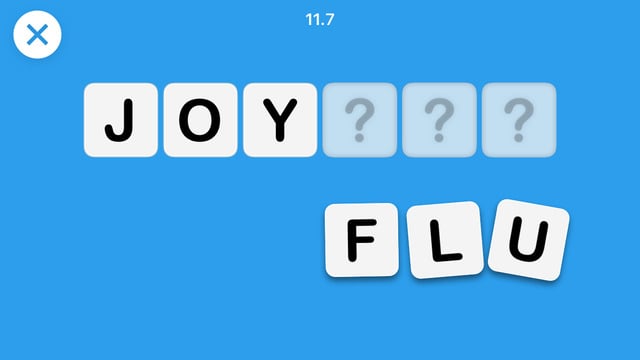 iTunes Description
An anagram game designed to be fun and easy to play for all ages.
Parent friendly with no in-app purchases.

GAMEPLAY

• Timed Run: Race to finish a number of words as in the shortest time possible.
• Free Play: Play through an endless stream of words to unscramble.
• Speed Run: Race against the clock to complete as many words as you can before the timer runs out.
Forum Thread: Scrambled – Word Game (by Kyle Howells)
---
Shephy SolitaireSheepCardGame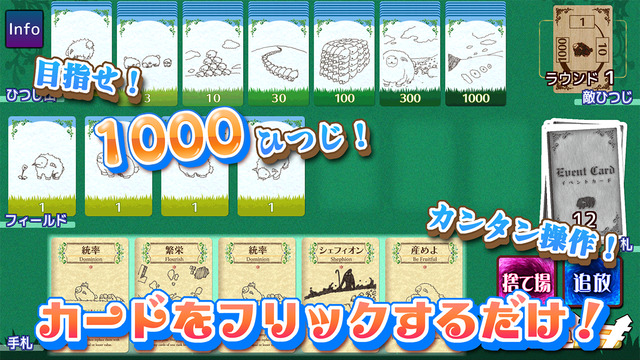 iTunes Description
1000 adorable sheeps! The popular single-player card game Shephy, is now available on Smartphones.

[What is Shephy?]
Shephy was a big hit when it was first released back in 2013. It is a one-player card game which has cute and lovely illustration that keeps player coming back for more.

[Increasing the number of sheeps?]
The main goal of the game is to increase your sheep count to 1000. Using combination of the event cards, achieve the goal before the deck is emptied 3 times.
Forum Thread: Shephy SolitaireSheepCardGame (By ARC SYSTEM WORKS)
---
SoulKing Global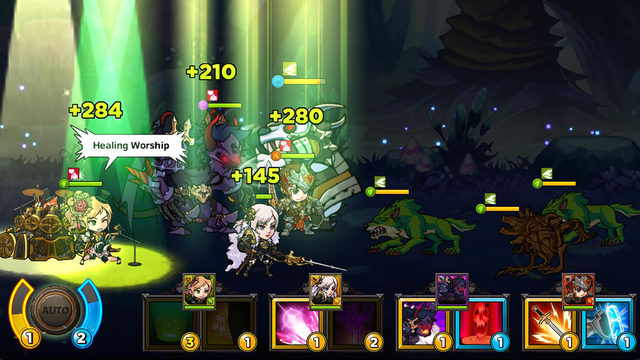 iTunes Description
Introducing a new RPG to revolutionize all RPG's in 2016!!
Anybody can play,but not everyone can master its strategy!
Use perfect timing to intercept, dominate, and obliterate the enemy!!
Over 370 characters full of personality!
Various game modes including Adventure, Pillage, Raid, and Multiplayer Modes!
Experience strategy and action like no other!
The game isn't over until the fat lady sings!
A strategic game with the most epic comebacks!
Soul King, the unpredictable RPG,
with no room for carelessness!
Forum Thread: SoulKing Global (by Netmarble Games Corp.)
---
Stars Road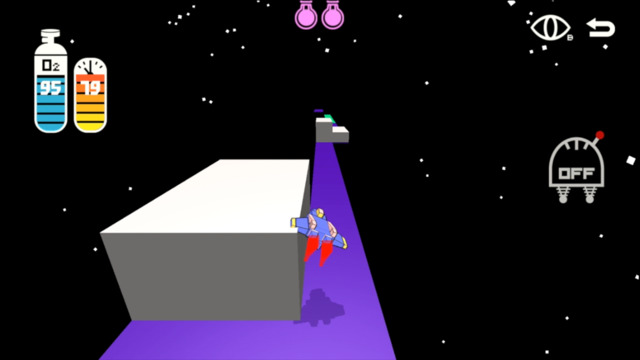 iTunes Description
In big honor of Sky roads, 1993. 40 various stages are now in front of you. Special blocks which you will meet in stages might trouble you or help you. Get over difficulties with your controlling skill and combination of ship parts.

LEAD THE WAY! STARS ROAD!
* Micro controlling!
* Considered UI!
* Colorful stages and various BGM!
* Parts system!
* Achievements and rewards!
* Leaderboard and record!
Forum Thread: Stars road (by Jae Hong Kwon)
---
Super MiniPix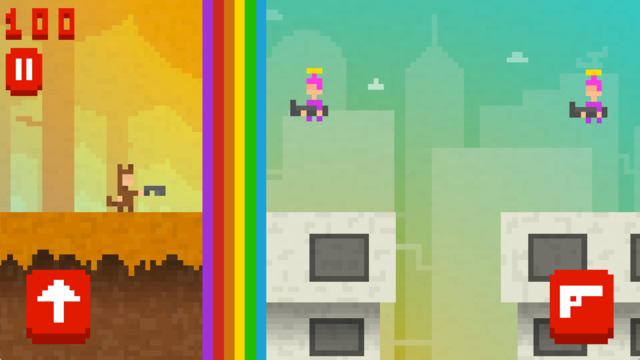 iTunes Description
Jump, shoot and go as far as possible with this fun, easy to learn and very addictive game.
Get ready to play something completely different!
Give it a try and you won't want to leave this pixel environment which is full of crazy characters.

Strengths:
– Super quick loading time ;
– Optimized with no downtime ;
– A perfect 'Old Skool' atmosphere ;
– A funky 8-Bit soundtrack ;
– Infinite gameplay…
Forum Thread: Super MiniPix (by Laurent Bakowski)
---
Time Locker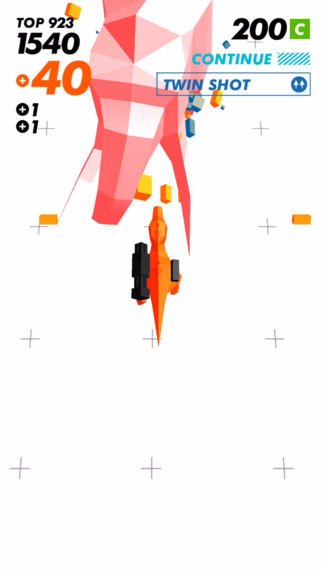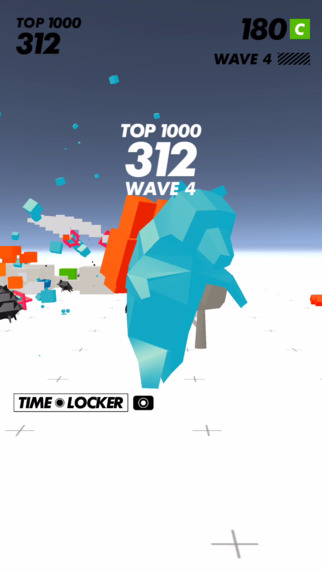 iTunes Description
"Time stops when you stop"

TIME LOCKER is the endless arcade shooter.
Time scale is changed by you move.

Let's strange battle with one finger !!
Forum Thread: TIME LOCKER – Shooter (By sotaro otsuka)
---
Tronika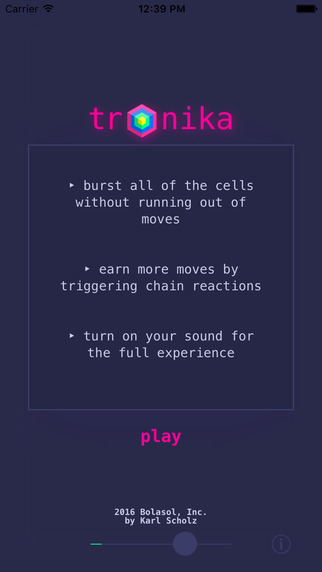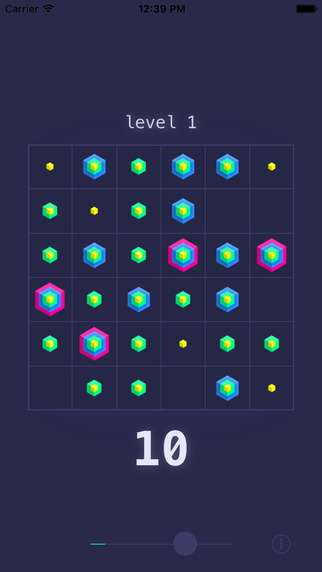 iTunes Description
Tronika is a real-tme puzzle game with addictive game play and an exciting interactive soundtrack. Turn your sound up! Made with love completely free to play. Enjoy!!!

How to play:
●Tap on cells to add energy until they pop and send energy into their neighbors.
●Clear levels by bursting all of the cells without running out of points.
●Stay in the game by earning extra moves for chain reactions, agility, style, efficiency, and progress.

Optional Game Center integration allows you to share high scores with your friends and the rest of the world. Turn your sound on for the best experience!
Forum Thread: Tronika (By Bolasol, Inc.)
---
Undead Legion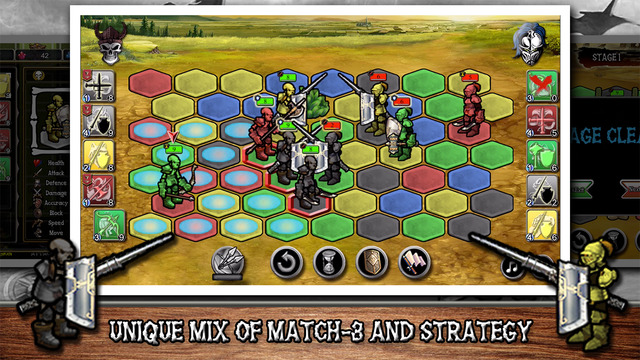 iTunes Description
Lead your undead legions to rage through the land! Undead Legion is an a brand new strategic puzzle game that had never been seen before! Move your legions to swap tiles. Your legions will be strengthened by combining tiles of the same color.Then use the skill to deal a fatal blow to your enemies.

Wipe out the enemy and flayed them into Skeletons for your undead legions in thrilling tactic gameplay.7 classes, 5 colors, 14 devotions and random ability provide infinite possibilities for the establishment of your undead army. Collect treasure map by winning battles on the random continent. Find out the treasure and gather legendary items.Your army will be more powerful by these legendary items. Induct your favorite legions into the Hall of Fame, and challenge the survival mode with them.
Forum Thread: Undead Legion (by Guangxi Zhu)
---
1010: Block n Hex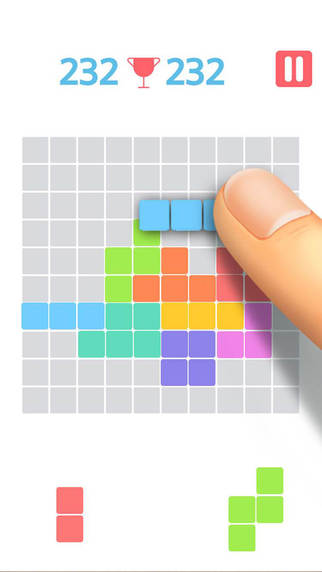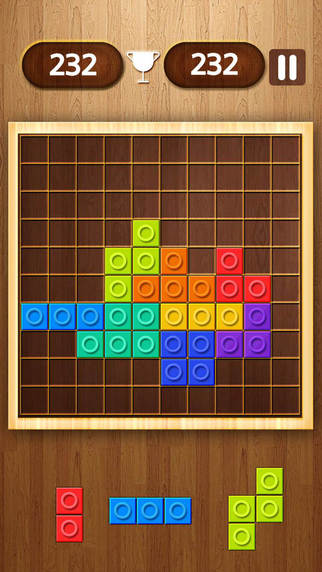 iTunes Description
"1010: BLOCK n HEX" is very easy and simple, but addictive puzzle game.
This game provide two different game play.

Drag & Drop blocks to create and destroy full lines on the grid both horizontally and vertically – Block or any of the primary three directions – Hex and keep the blocks from filling the grid on screen.

Enjoy this game!!
Forum Thread: 1010: BLOCK n HEX (by Luna Valley)
---