Despite Portugal somehow winning the Euros regardless of only winning one game in normal time and against the will of an army of moths, Pixel Cup Soccer 16 ($0.99) still remains a highly enjoyable footbal experience on mobile. In our review last month we loved the tight arcade action that was well suited to a more portable device, however a relative lack of content and some other minor flaws held it back from being a truly definitive iOS experience. That being said, the developers have been extremely active on our forums promising future support for Pixel Cup Soccer 16, and today an update has been released which adds a few cool new features to help satiate any fans like myself who now have the prospect of a month without the beautiful game until the new season starts.
The main new addition to Pixel Cup Soccer 16 is the ability to see replays of your goals. While not particularly game-changing, being able to witness yet another incredible finish from Mesut Ozil will surely help give more of an incentive to keep grinding through those group stage matches. Other additions include some Game Center achievements, the ability to share victories over social media sites such as Twitter and Facebook and daily challenges related to matches that have happened or are happening recently. Pixel Cup Soccer 16 is by no means a realistic game and it doesn't try to be, but being able to recreate the Euro 2016 or Copa America final will give bitter fans a way to avenge their team's heartbreaking defeat.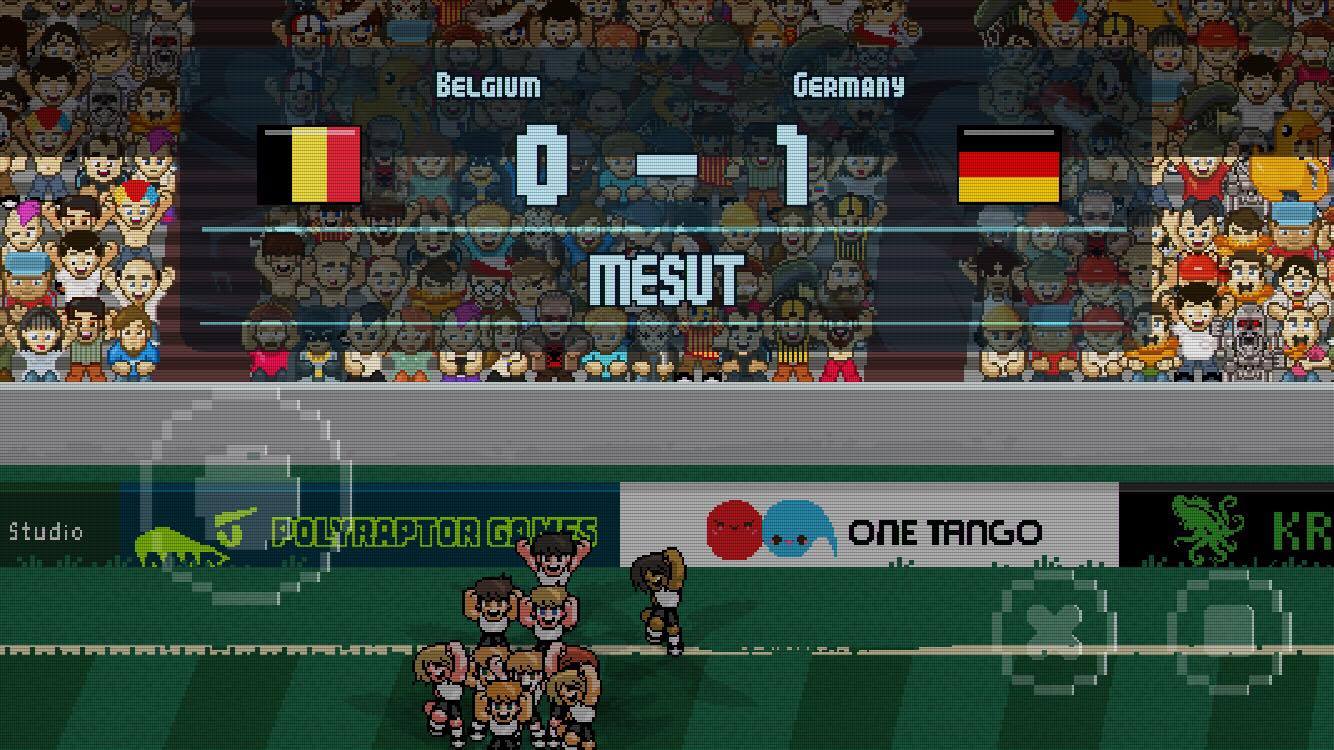 Some other minor bug fixes like the sound cutting out and controls becoming frozen help to iron out Pixel Cup Soccer 16 as the perfect pick up and play football game on iOS. While some AI enhancements are still needed and apparently incoming in the future, the game is still as essential as ever for fans of the sport. Give Pixel Cup Soccer 16 a shot, and let us know your views on the new update on our forums.