It's Wednesday evening here in the US, and that means that once again there's a massive deluge of new iOS games hitting the App Store. As always, we're here with a huge list of all the new stuff for you to rummage through, and also as always there's no shortage of cool-looking new games in this week's batch. Check out everything below and let us know in the comments section which ones you'll be checking out!
---
Arctopia: Path to Monopoly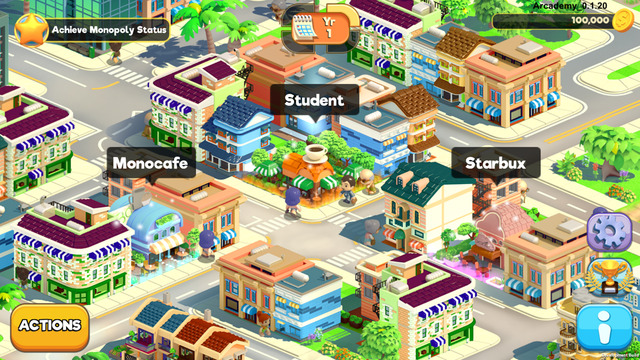 iTunes Description
In the small town of Arctopia, you have just been appointed as the Branch Manager of a famous coffee franchise to establish the brand in the town with the goal of monopolizing the coffee market in Arctopia.

You have three other competitors in this space and you start off by pricing competitively so that you are on par to compete with your competitors.

You are in charge of making key decisions and actions to help your business grow and fulfil your objective of becoming the Coffee Monopoly in Arctopia!
Forum Thread: Arctopia: Path to Monopoly (by Innervative Learning Pte. Ltd.)
---
Auto Warriors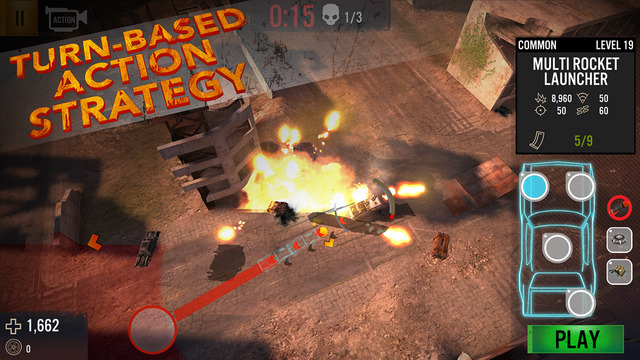 iTunes Description
Get ready for motor mayhem in the post-apocalyptic wasteland with this unique TURN-BASED ACTION STRATEGY GAME.

Design and upgrade the ultimate combat cars with armour, rocket launchers, mines and then FIGHT!
Take part in campaign and daily challenge modes and defeat other players in EPIC PvP battles.
Forum Thread: Auto Warriors – Tactical Car Combat (by Gunjin Games Limited)
---
Balance The Beam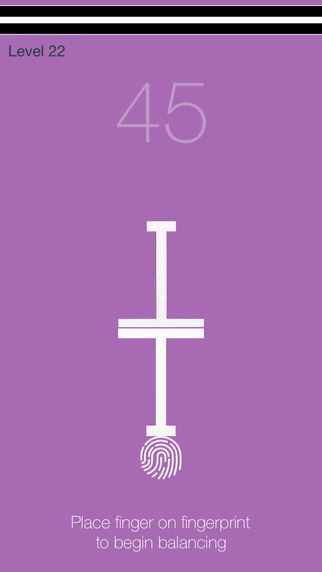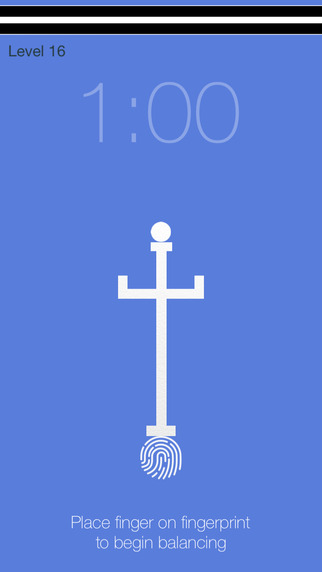 iTunes Description
Remember when you were kids, found a stick or bat and competed to see who could balance it on their hand the longest? Now that age-old game is available on your mobile device; and gravity is still not your friend.

Test your balancing skills as you pass through 45 challenging levels increasing your rank along the way. Are you good enough to earn the Grand Master rank? Or, go for your best time and compete with all your friends.
Forum Thread: Balance The Beam (by Steve Snyder)
---
Blast Blitz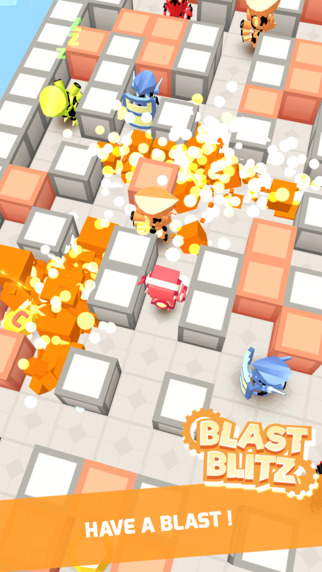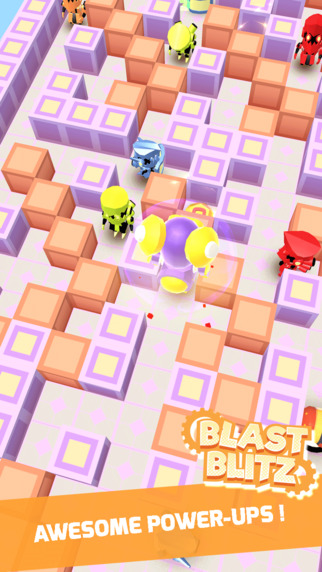 iTunes Description
Drop bombs. Kick bombs! Blast your way through an infinite maze full of obstacles and enemies.

– Destroy walls and make your own path.
– Timing is everything.
– Awesome power ups !
– Unlock fun and crazy characters !
– Chain reaction blasts !
Forum Thread: Blast Blitz (by Poly Pandas)
---
Break Away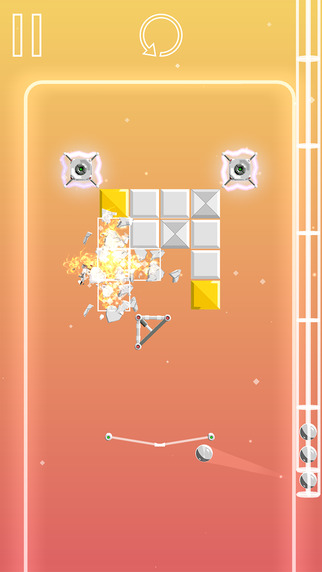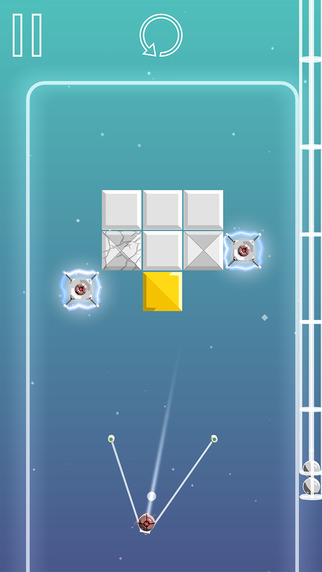 iTunes Description
Test your memory, aim, problem solving, and destructive artistic ability in this stress relieving game of shape creation! Destroy blocks using your trusty sling shot to create the shape you're given! Can you remember what it was?

-90 levels with many more on the way! providing hours upon hours of entertainment!
-Destruction! Destroy bricks and cause explosions with unique and fun physics!
-Creative and challenging level design! Using several different types of blocks, obstacles, and ammo!
-Fantastic graphics! See the beauty in simplicity with smooth, relaxing, colorful graphics!
-Test your memory! Can you remember the shape you're supposed to create, or will you have to be shown again?
-Procedurally generated music! Relieve stress with endless procedurally generated ambient music!
-Get creative! With multiple ways to solve each level its up to you to find the best solution!
-Global sharing system! Share your score with any supported app including social media, text, and email!
-Simple intuitive controls! Easy and quick to pick up and play, difficult to master!
-Helpful features! For those difficult areas you cant quite seam to pass!
-Small download size! Lots of content packed into a tiny space!
Forum Thread: Break Away – A unique take on the brick breaker genre! (Free – by Hondune Games)
---
BrickyBreak
iTunes Description
Turn the gears to rotate and break the bricks! BrickyBreak is an arcade puzzler with over 90 levels of action.

Progress through levels and discover many different obstacles, such as bricks that move and rotate, bricks with lasers and spikes, teleportation, and much more!
Forum Thread: BrickyBreak (by Appsolute Games LLC)
---
Bridge Rider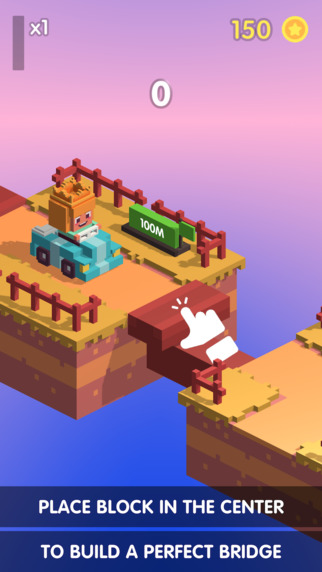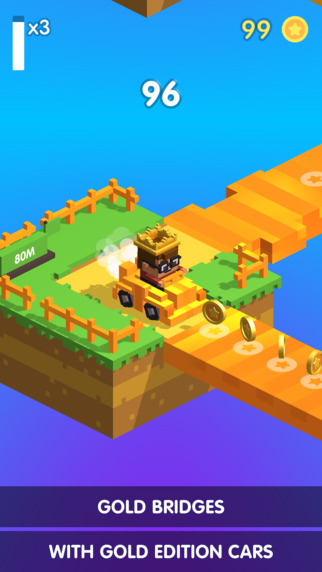 iTunes Description
You are a Rider with super power ability to build Bridge. With great power comes great responsibility. Do you accept the challenge?

◉ Tap accurately to place block
◉ Unlock Chest to Collect over 30 Awesome Cars and Riders.
◉ Mix and Match to have different feel and theme of the game.
◉ Play Coin Frenzy to Gain coins faster
◉ Compete Best Scores with your friends.
◉ Score multiplier system to gain higher score faster
◉ Rank up your Riders with a wooden, bronze, silver or golden crown!
◉ Crown ranking increases score multiplier's limit.
◉ Unlock Silver and Gold edition Cars
Forum Thread: Bridge Rider (by ATP Creative)
---
CELL Ashe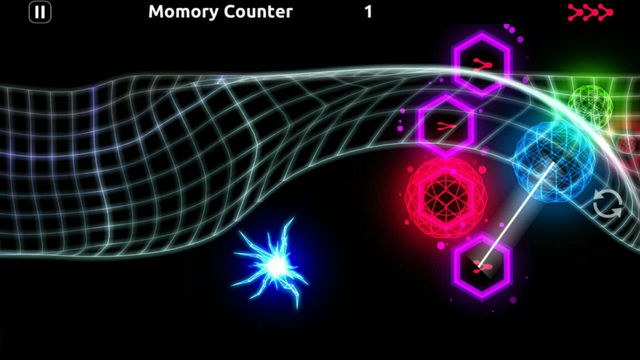 iTunes Description
2165/02/09
UBC Broadcast interview.

Anchor: Here we have the President of Skynet, Mr. Bayran. He will be announcing a statement regarding the attacks from hackers. Mr. Bayran?

Bayran: So far, the Skynet has taken legal actions against the hackers, yet it hasn't been successful. However, the Skynet, through our excellent technology, was able to develop a memory shield 'The Ashe' to defend us from the hackers. "Ashe" is a system designed for automatic hacking prevention. We are confident that the hackers will never be able to penetrate the Skynet system ever again.
Forum Thread: CELL Ashe (by GwanBin Kim)
---
Circle Breakout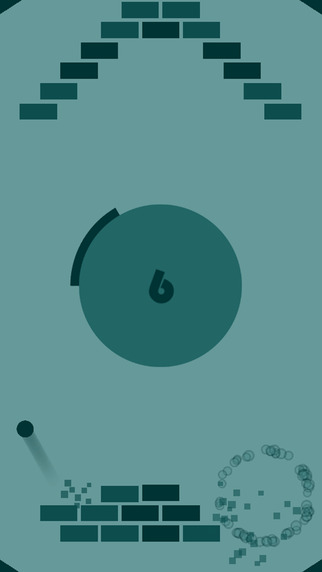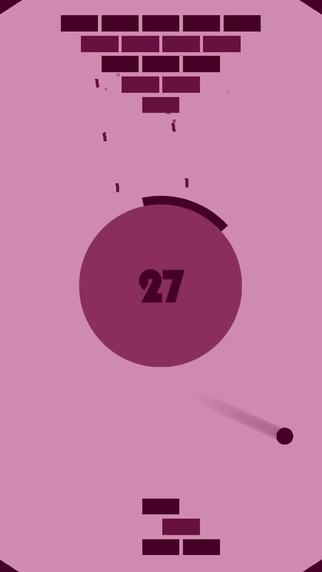 iTunes Description
Circle Breakout takes an alltime classic to the 21st century. Designed for modern mobile devices it features one-touch controls in an endless game mode with an exciting new twist to the brick breaker genre.

Features:
– Reinvented brick breaker game mechanics
– Endless challenge
– One-Touch controls
– Minimalist, clean art style
– Online Highscore
– Achievements
– Facebook and Twitter integration
Forum Thread: Circle Breakout (By Christian Baumgartner)
---
Cops – On Patrol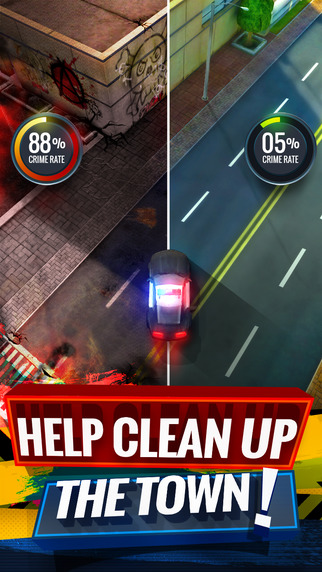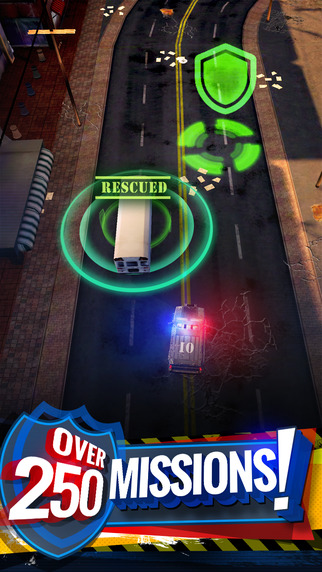 iTunes Description
Bad boys, bad boys, whatcha gonna do when they come for you?

PUT A STOP TO AMERICA'S BAD BOYS just as our law enforcement heroes do in the hit TV show! Preserve liberty by joining the police force to trump ever-increasing vice with justice.

COPS – On Patrol is an exhilarating police game were you race in the pursuit of criminals on wild car chases full of action and danger. Put your driving skills to the test on the streets, where you'll need to put a stop to the latest shooting, theft, or general mayhem pulled right from the local news. Heart-stopping moments from the show are at your fingertips!
Forum Thread: Cops – On Patrol (by Behaviour Interactive Inc.)
---
Crusaders of the Lost Idols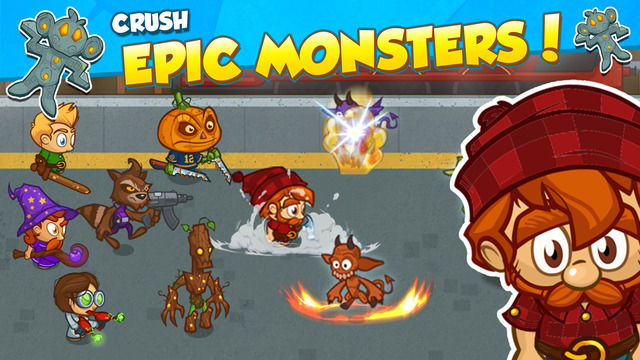 iTunes Description
Unlock crusaders, Collect gear, and Earn achievements!

Crusaders of the Lost Idols is the Award Winning clicker idle game of heroic awesomeness.

Create a band of unusual heroes to battle monsters, earn gold by killing them and use it to level-up and unlock new character abilities. Organize your Crusaders by designing the perfect formation for maximum damage.

Master Formation Strategy over multiple campaigns and events that are updated every month.
Forum Thread: Crusaders of the Lost Idols (by Kongregate)
---
Dead Venture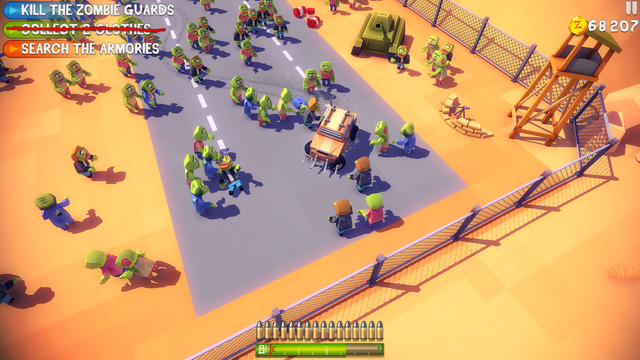 iTunes Description
Battle legions of undead, help other survivors in 8 chapters of story mode!

The world is infected, the human race almost wiped out. Zombies roam the streets everywhere. A handful of survivors fight their way to safe haven, a military base on a far island.

There is no cure, no help only you and your mounted gun!
Forum Thread: Dead Venture (By Dogbyte Games)
---
Deadman Diaries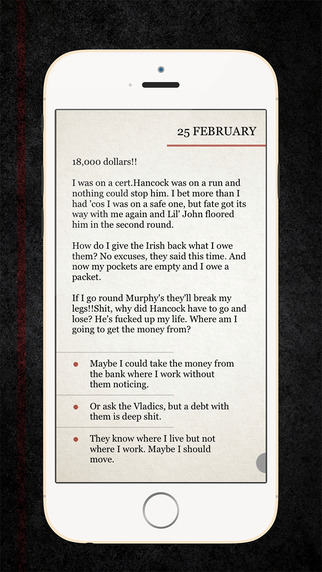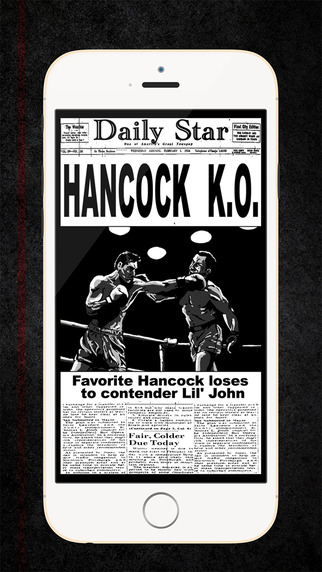 iTunes Description
Deadman Diaries is an introduction to gamebooks (popularly known as "Choose-your-own-adventure"), so the game has been designed to be quick and easy to read. Likewise, its authors say "this story presents a contemporary 'black' and neo-noir thriller drawing from referents like the cinema of Scorsese and the Cohen Brothers, and TV series such as The Sopranos, without ignoring the influence of the most classical cinema 'noir' and the thrillers of James M.Cain and Patricia Highsmith".

Using the form of a personal diary, readers are immersed in the life of John Riggs, a bank worker who has to pay off a gambling debt that will lead him to different illegal, and often lethal, situations.

Readers are given different options and can choose between trying to save the character or killing him off in as many ways as possible.
Forum Thread: Deadman Diaries (by Cubus Games)
---
Dictator: Emergence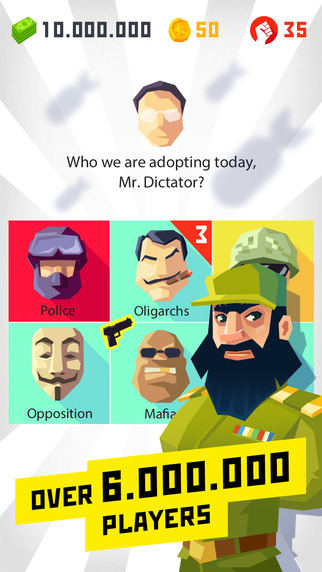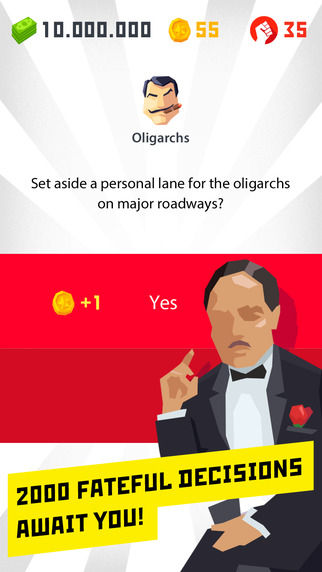 iTunes Description
Feel like a real dictator!

Try to strike a balance between power-hungry oligarchies, corrupt prosecutors, generals, and admirals, ruthless mafiosi, a tenacious opposition, and your eternally displeased subjects.

Hang onto power for as long as you can and build a statue of yourself out of pure gold!
Forum Thread: Dictator: Emergence (by Tigrido)
---
Galaxy Groove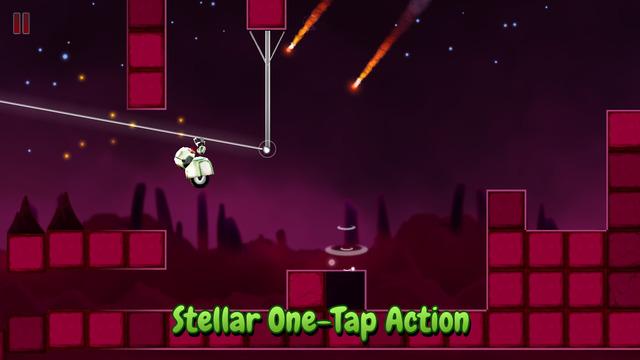 iTunes Description
Bring life to the Galaxy through the power of music! Jump, swim, bounce, fly, and dance your way through 10 unique planets using simple one-tap controls.

◆ Tough but addicting gameplay will keep you coming back for more!
◆ Simple one-tap controls.
◆ Collect stars for added challenges and bonuses, and to unlock more planets.
◆ Compete with your friends.
◆ Stunning visuals that animate and change with the music.
◆ Looks and plays great on both phone and iPad.
◆ New content coming soon!
Forum Thread: Galaxy Groove [+ Lite] (by fractiv, LLC)
---
Ghostbusters: Slime City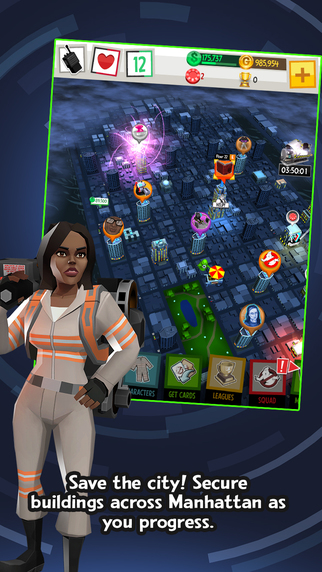 iTunes Description
New York City has been overrun by paranormal activity and its up to you as a new Ghostbusters recruit to save the city and humanity as we know it! Those ghosts and demons don't know what they're in for!

Grab your Proton Pack and build your own Ghostbusters team in Manhattan, blasting and trapping ghosts for amazing rewards! Stand strong, don't cross the streams, and work your way to becoming the ultimate ghostbusting team.
Forum Thread: Ghostbusters: Slime City (by Activision Publishing, Inc.)
---
Go Home, Pigeon!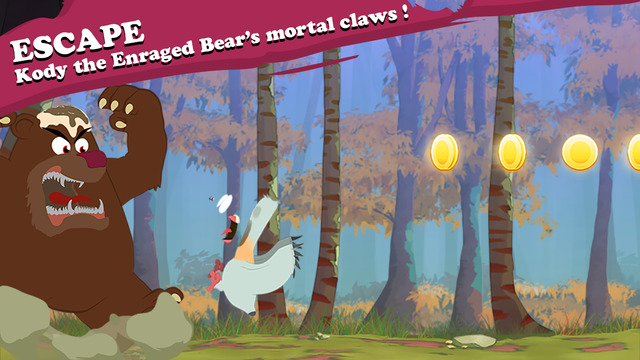 iTunes Description
Take Control of the Forest!

Embark in new adventures as you follow Lucerne deep into the Sleeping forest, from the sunny Clearings, through the poisonous Gloomy Caves an across the ever Haunted Spooky Woods.

"Go Home, Pigeon!" Is a new kind of Endless Runner where *YOU* take control of the environment. Protect the pigeon of incoming danger by tapping, swiping and blocking obstacles coming along the way.
Use Power-Ups to help Lucerne go further and further as she tries to escape Kody the Angry Bear's mortal claws.
Forum Thread: Go Home Pigeon! (by GAMEINAFRAME)
---
The Hangman's Noose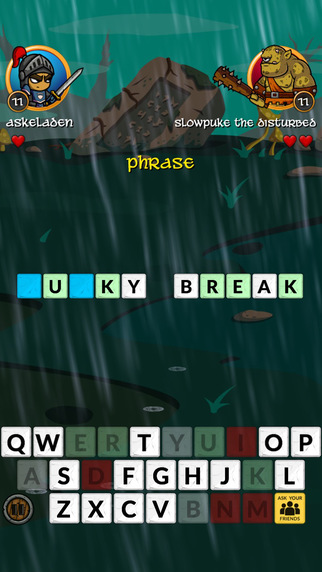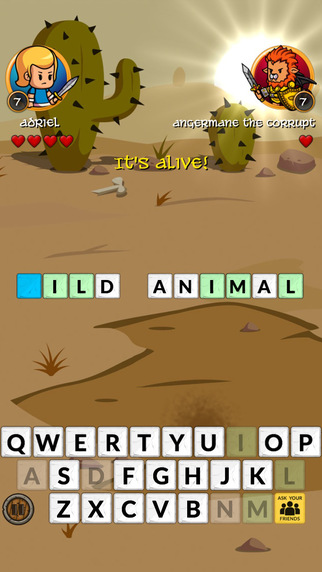 iTunes Description
It's hangman with a fantasy twist! Great family fun for all ages!

Avoid the hangman's noose by solving word puzzles to defeat those who stand in the way of your freedom.

The Hangman's Noose is a quest set in the world of Puzzlewood. See if you can get further than your friends without dying!

Tip: If you get stuck, press the "Ask Your Friends" button to send a screenshot of your current puzzle to Twitter and other social media outlets that support it.
Forum Thread: The Hangman's Noose (by Downcast Systems LLC)
---
Heroes Quest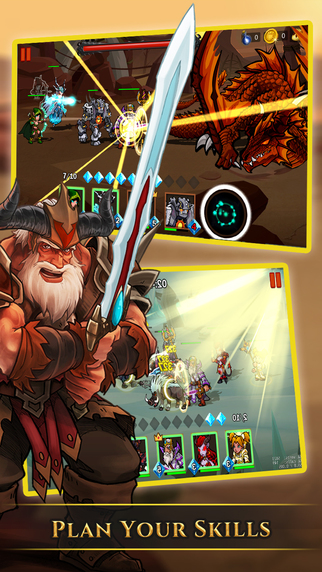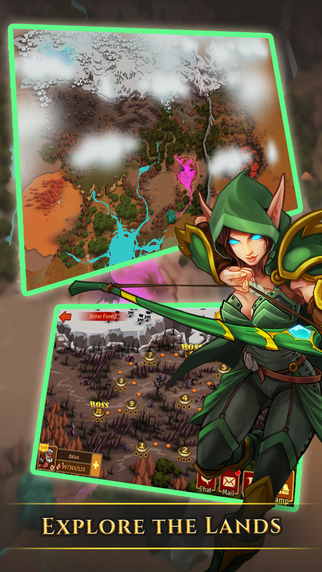 iTunes Description
Join this redefining mobile MMORPG for FREE! A combination of old school roguelike game play and the most exciting mobile experience!

Start an epic journey through Arun, a fantasy world of sword and magic. Recruit heroes of all races: Humans, Dwarves, Elves, Goblins, Werewolves and even defected Demons! From defeating the bandits to battling against powerful foes from the Abyss, and ultimately slaying the evil dragons. Travel through vast landscapes including North Mount Wood, Gravel Heights, Ancient Wood, Eastspring Keep and much more!
Forum Thread: Heroes Quest – a Roguelike Adventure RPG (by Viper Game)
---
Iron Maiden: Legacy of the Beast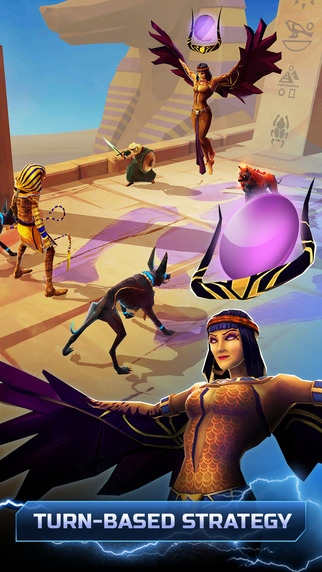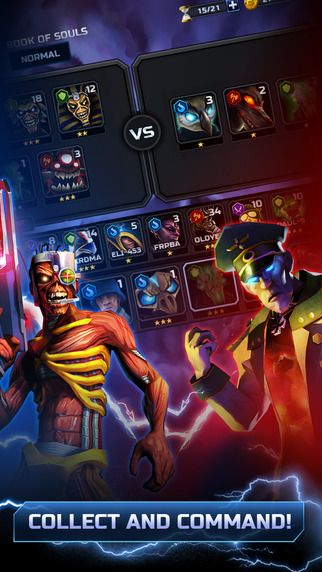 iTunes Description
Battle as Eddie across amazing worlds, inspired by Iron Maiden's rich imagery and music. Fight legions of unrelenting enemies as you piece together the shattered remnants of Eddie's soul, and ultimately save the universe!

UNLEASH EDDIE'S INCREDIBLE POWER!
Eddie comes in many shapes and forms. Each guise is a part of Iron Maiden's rich history, with a wicked set of special powers and abilities. Fans will recognise Eddie from classic albums such as Powerslave, Killers, Somewhere in Time and The Number of the Beast.

COLLECT AND COMMAND
Along the journey Eddie will battle many infamous foes such as the Wickerman, Horus and the Axis General. If the battle is won, the souls of vanquished minions transform into valuable weapons and allies to take into your next battle.
Forum Thread: Iron Maiden: Legacy of the Beast (by Roadhouse Games Ltd.)
---
Kingdom Warriors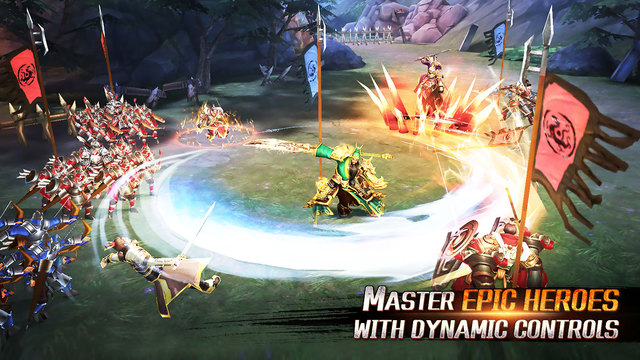 iTunes Description
Every sun must set, and every reign must end. The high days of the Han Empire shine no more as war has come to the kingdoms. Heroes from every corner of the land must rally their forces to wrest power and glory from the rising chaos. Heroes will rise, empires will fall. Join the thrilling new classic action MMO epic Kingdom Warriors today and establish your dynasty!
Forum Thread: Kingdom Warriors – Classic Action MMO (by Snail Games USA Inc.)
---
Marble Machine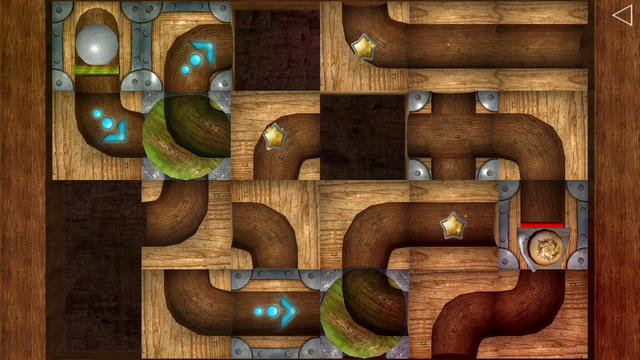 iTunes Description
Experiment and solve over a hundred of physics based puzzles! Relax with engaging puzzles driven by simple rules. Combine elements to build a maze: swap the bricks, experiment with gravity, accelerate the ball, connect the cords and more to find your way out!

* A lot of different game mechanics: rotate the paths, accelerate the ball, push the buttons and make the gravity your best friend!
* Play for free and pay how much you want
* No time and movement limits
* Great fun for the whole family!
* Lots of puzzles!
* No ads – just pure fun!
Forum Thread: Marble Machine – A Puzzle Game (by Jakub Grzesik)
---
Naval Power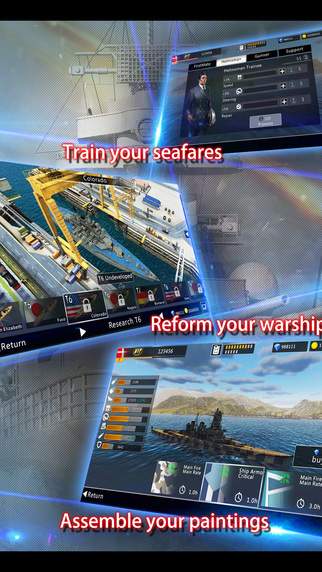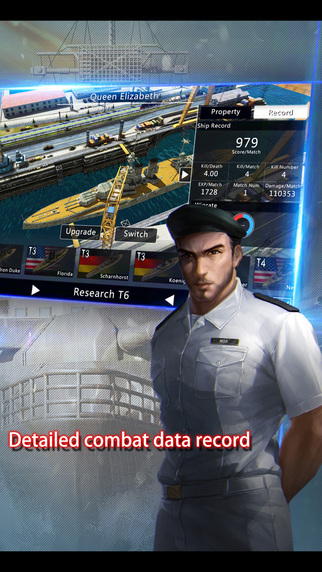 iTunes Description
Naval Power is a TPS and 3D real-time mobile game basing on all countries' famous warships at that times.

In the game, players will control the famous warships shooting and firing with other players fiercely in the naval battle scene where grand era reproduced.welcome to Warship Age together to steer on the journey of endless sea.
Forum Thread: Naval Power (by Warbrand Ltd.)
---
NBA Live Mobile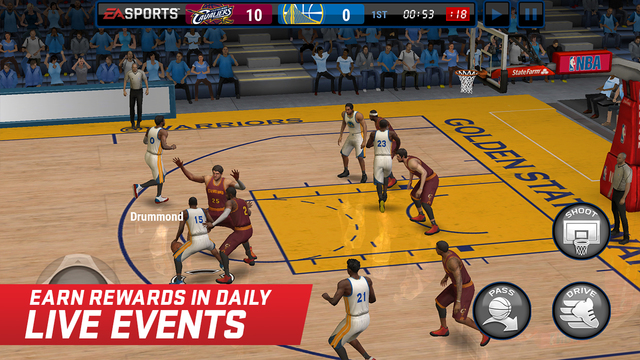 iTunes Description
Hit the court in the all-new EA SPORTS NBA LIVE Mobile. Build your team, dominate your opponents in 5-on-5 action, and connect with the NBA in live events 365 days a year. Capture the spotlight and build your legacy in the most authentically competitive basketball game on the planet.

RUN YOUR TEAM
Be the GM, upgrade your roster, rain buckets, and rise up the ranks. Build your favorite franchise into a team of ballers with NBA superstars from the past and present. Rip packs, work the auction house, and become the team to beat.
Forum Thread: NBA LIVE Mobile (by Electronic Arts)
---
Orbit Drop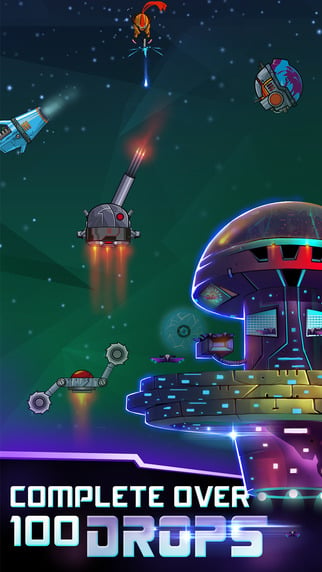 iTunes Description
Dare to Drop!
Try to finish Orbit Drop's Campaign and discover what lies at the end of your journey!

After his spaceship suffers major damage in an interstellar mission, Raid, an orbital trooper has to do the unthinkable and continue the mission by himself. By dropping into the space void with his weapon arsenal and take on the resistance army and space defenses set by his enemies. The journey will defy his will and test his resolve, but his recompense will be galactic and historic recognition.
Forum Thread: Orbit Drop (by Glitch Interactive, LLC)
---
Picky Pop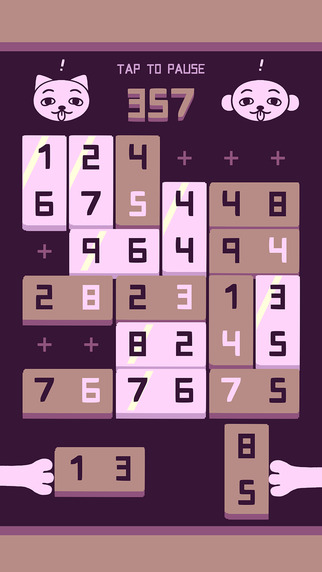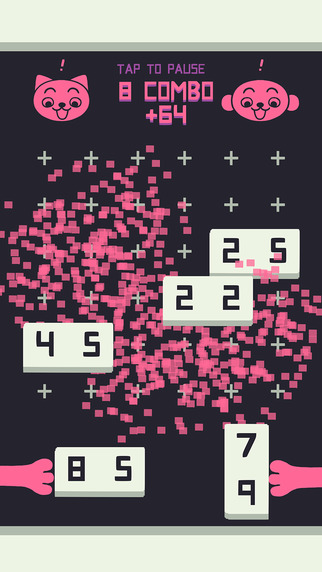 iTunes Description
Picky the cat and Pop the bear have entrusted you with their precious pieces. Pick carefully and then pop 'em, baby! Just don't crowd the board, or Picky and Pop will need to have a word with you!
Forum Thread: Picky Pop (By Mario Russeau)
---
Puttball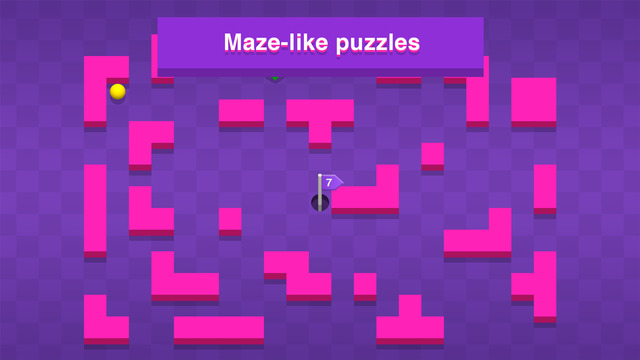 iTunes Description
Looking for a challenge?
Puttball is a maze-like puzzle game, about putting a ball on a frictionless surface. Slide from block to block and uncover the right path to reach the hole.
Puttball has over 50 handcrafted levels and multiple worlds, introducing different obstacles along the way and a rapidly increasing difficulty, that will make you play and solve puzzles for hours.
Forum Thread: Puttball (By Bubblerap)
---
Rocket Rascal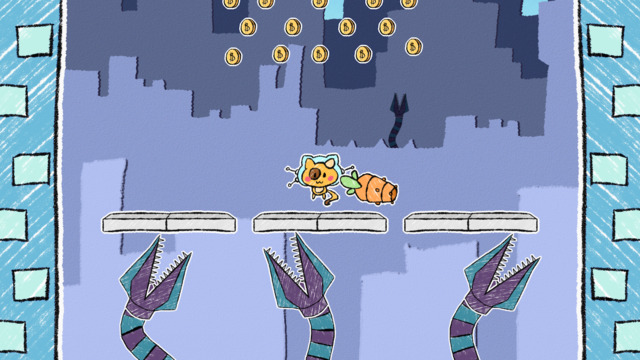 iTunes Description
Take to the skies in a charming and colorful action game! Defend the world with your handy rocket launcher, but be careful – every time you shoot you go flying the other way! Can you fend off alien invaders while bouncing off the walls?

FEATURES
* Unlock tons of cute characters and rocket launchers
* Simple touch controls that are easy to learn and fun to explore
* Fly in every direction as you avoid and destroy challenging obstacles
* Beat daily missions to earn awesome rewards
* Go higher and higher until you reach space (and beyond!)
Forum Thread: Rocket Rascal (By The Animal Farm Creations)
---
*SNIP*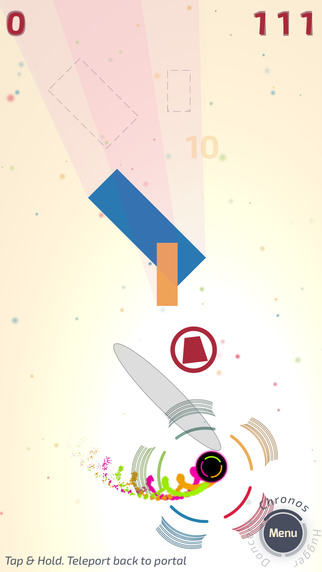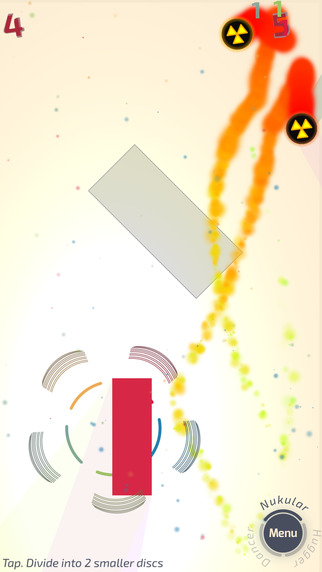 iTunes Description
Play this brand new, addictive and challenging indie game pearl. Challenge your friends and impress them with your skill. Optimized for devices starting at iPhone 5s.

Snip revolves around the idea of perfecting the technique of snipping a disc accurately. It's you who is getting better and better from game to game.
Forum Thread: *SNIP* (by Thomas Johannesmeyer)
---
Tap Smiths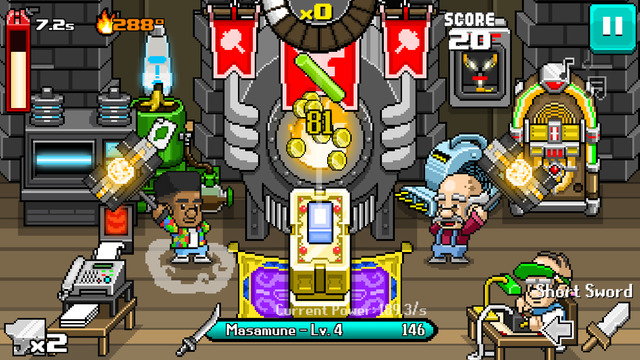 iTunes Description
It's hammer time! Race the clock to craft swords, armor and other wacky items as you upgrade your blacksmith shop in this exciting, fast-paced tapper RPG!

Collect dozens of crazy Smith characters, like Agent Smith, Bat Smith and Dark Lord of the Smith, including rare Smythical characters with unique abilities! Challenge your reflexes and your memory as you master new blueprints to craft! Fast, reflex-based arcade action meets collectible cartoon craziness and roleplaying-style upgrades in this new release from Tiny Titan Studios!
Forum Thread: Tap Smiths (by Tiny Titan Studios)
---
Tiki Taka World Soccer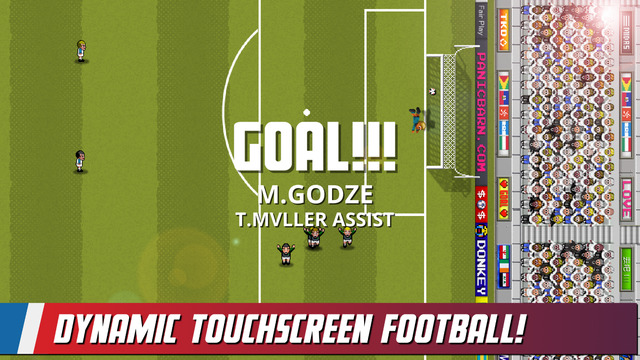 iTunes Description
Welcome to Tiki Taka World Soccer.

Lead team USA to soccer glory.

Experience every exciting moment the beautiful game can provide and take on your friends for the first time with local multiplayer!

Tiki Taka World Soccer has a control system and gameplay perfectly designed for touchscreen. Create magical goals and flowing moves.
Forum Thread: Tiki Taka World Soccer (By Panic Barn)
---
Tiny Traps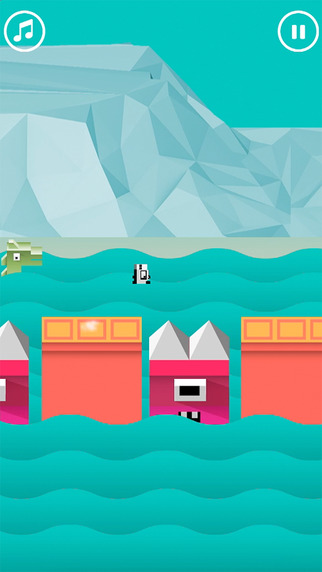 iTunes Description
A hungry panda. Ice creams. Deadly Spikes. What can go wrong?
Forum Thread: Tiny Traps (by Dane Flighty)
---