The days of every new iOS game dropping uniformly at midnight on Thursday morning seem like a distant memory. Owing to the evolution of the App Store and the emergence of soft launches for many new titles, the release schedule is significantly more fluid. This means that, while there is a lot more unpredictability and excitement on what's going to come out each week, sometimes games can slip past our concise weekly round up. One such game is Nanuleu ($2.99) by Selva Interactive, which won 2nd place at the 2015 Indie Game Maker competition and impressed us on our first look last week.
The trailer for Nanuleu demonstrates the interesting strategic elements of the game, while sharing the same isometric perspective and beautiful minimalistic aesthetic of classics such as Rymdkapsel ($3.99). You are tasked with creating a network of trees around a specific area from a nucleus in the middle of the map, and use the plants to repel an invading dark force and save the nondescript land from destruction. With a variance of trees and seemingly numerous customisable options on how you build these defences alongside an epic soundtrack, Nanuleu seems like one to try for any strategy fans and nature nerds alike.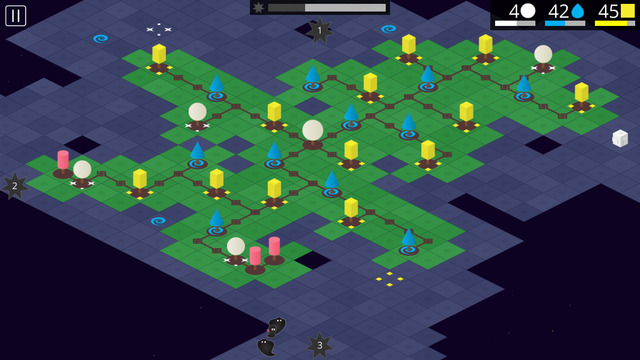 Even though the trailer leaves much to the imagination, the unique spin on tower defense and real time strategy elements definitely has piqued my interest. Give Nanuleu a go and be sure to leaf (aha) your impressions on our forum thread.