Our weekly post about all the new iOS game releases has come and gone, but as usual there were quite a few stragglers that launched a bit later than the others and as such missed out on being part of our list. So we figured what the heck, let's do another mini-roundup of some of those missed games. You probably already saw earlier today that popular rhtyhm-based roguelike Crypt of the NecroDancer surprise launched on iOS, as well as the minimalist strategy defense game Nanuleu which hit late last night. We've included those here just for completion's sake, but definitely check out some of the other tardy releases below.
---
The BFG Game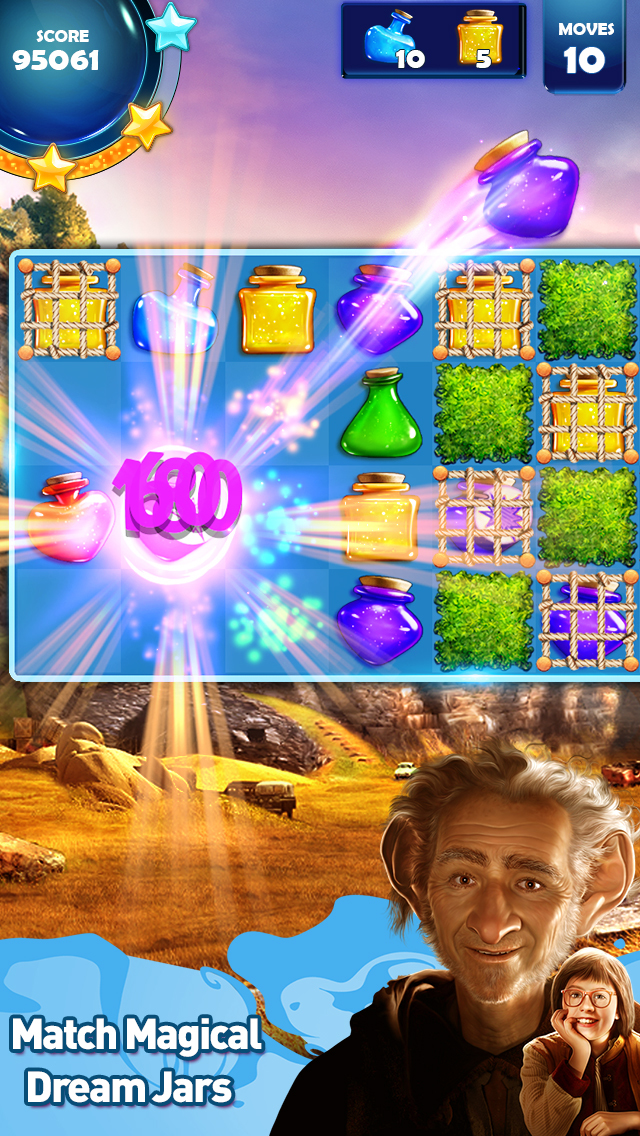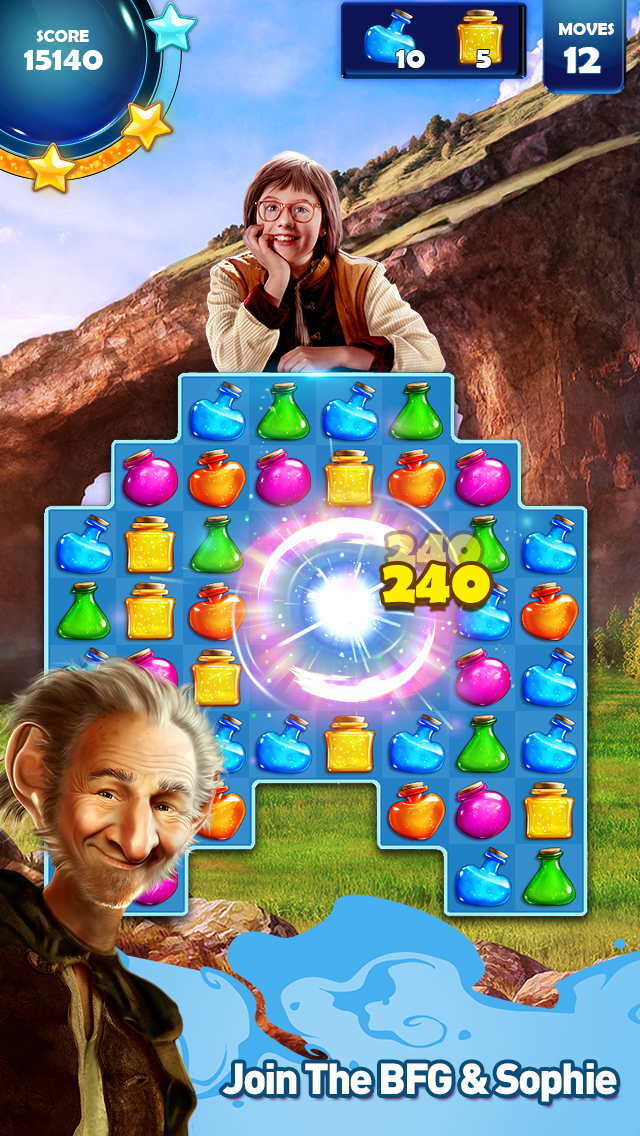 iTunes Description
Based on the movie The BFG

Join The Big Friendly Giant & Sophie in a whimsical dream-matching journey through magical realms like the Dream Country and Giant Country. Switch & match colorful dream jars, watch Sophie trying to catch dreams with her two hands and The BFG applaud your plays in this amazing adventure.
Forum Thread: The BFG Game (By Reliance Big Entertainment)
---
Combo Quest 2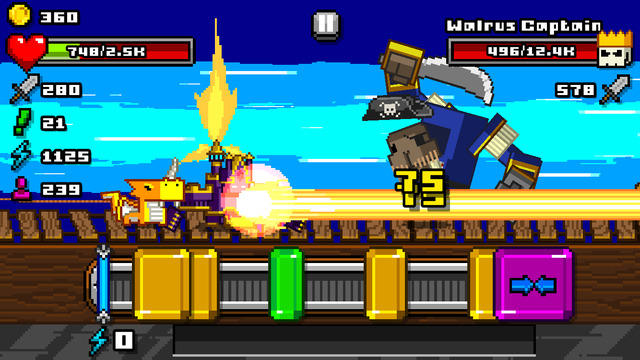 iTunes Description
In Combo Quest 2, the epic role-playing adventure continues! Join the mighty knight as he collects magical heroes, loyal companions and powerful items in a quest to vanquish evil from the realm.

Time your taps to battle hordes of monsters and giant bosses. Plan your upgrades and use piles of loot to overcome your foes.
Forum Thread: Combo Quest 2 (By Tapinator, Inc.)
---
The Counter Of Death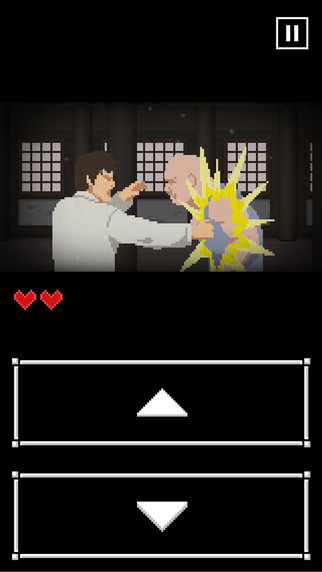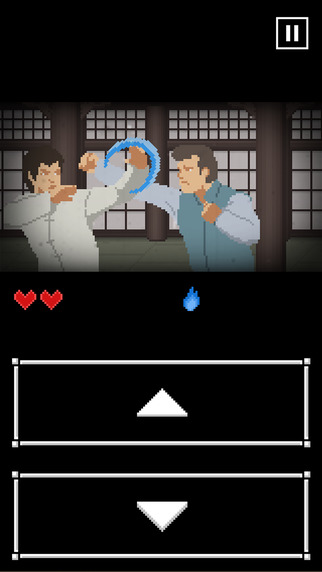 iTunes Description
Guard from enemy's attack then defeat them with your powerful punch!

kung fu fighting! simple control! difficult that not just simple!

'The Counter Of Death' is inspired by Bruce lee, a lot of kung fu movies and 'Kung Fu' the game.(NES)
now then, be a master of kung fu fighter, defeat the evil squad and rescue your girlfriend!
Forum Thread: The Counter Of Death (by yun whan kim)
---
Crypt of the Necrodancer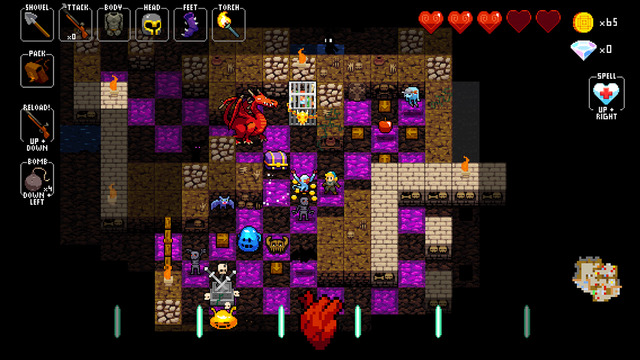 iTunes Description
Crypt of the NecroDancer is an award winning hardcore roguelike rhythm game. Move to the music and deliver beatdowns to the beat! Groove to the epic Danny Baranowsky soundtrack, or easily select songs from your own iTunes collection!

Features:
– Pulse pounding rhythm-based dungeon crawling gameplay
– Play with any song in your music library!
– Randomly generated dungeons provide countless hours of fun
– GameCenter achievements & leaderboards
– Choose from one of 3 touch control schemes (dpad, edge, or swipe)
– Controller support
– BONUS: 4 playable remixed OSTs included!
Forum Thread: Crypt of the NecroDancer Pocket Edition (By Brace Yourself Games)
---
Dead in Bermuda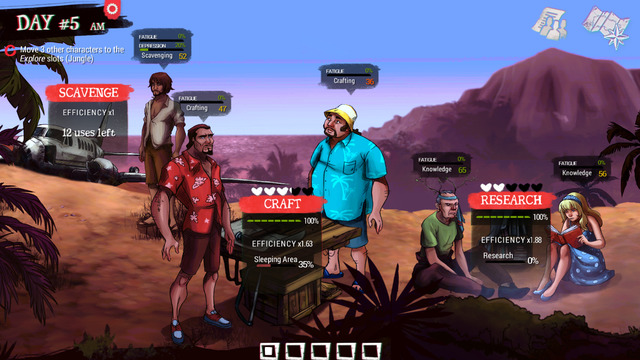 iTunes Description
DEAD IN BERMUDA is a survival management game with RPG and adventure elements, in which you lead a team of 8 survivors from a plane crash on a strange island. Assign your survivors to tasks, gain experience and develop your survival skills, research and craft new items for the camp, explore the island for resources and solve the mysteries behind an ancient Atlantean prophecy.
Forum Thread: Dead In Bermuda (By Plug In Digital)
---
Galaxy of Trian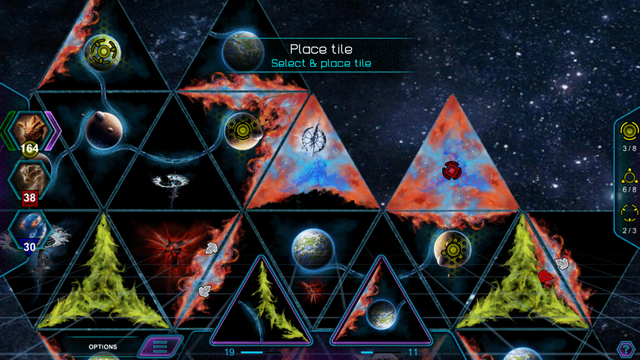 iTunes Description
Galaxy of Trian is an exciting, fast paced digital board game based on the highly acclaimed tabletop title.

Build a beautiful galaxy filled with planetary systems, nebula clouds, and ancient technology. Claim territories and defend them against your enemies. Build infrastructure and collect minerals. Score as much as possible and leave your opponents in the dust cloud!

Beat the 10-mission campaign or play against friends online or in the hot seat.
Forum Thread: Galaxy of Trian (by Grey Wizard Innovative LTD)
---
Groove Galaxy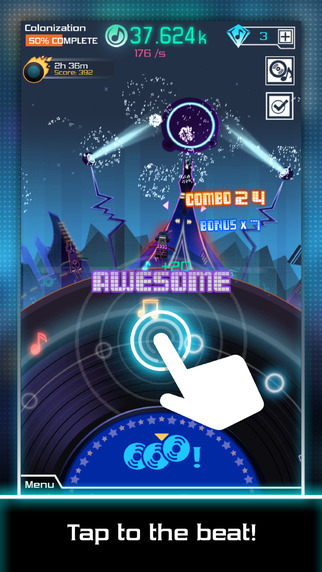 iTunes Description
EXPLORE the Galaxy and extend your Groove across distant solar systems. COLONIZE planets by tapping along to the RHYTHM of your songs. Earn music NOTES to build state-of-the-art microphones, recording studios and metronomes, in order to increase your groove production. Unlock the mysteries of the elusive TEMPLE OF GROOVE.

DISCOVER THE PLANETS IN YOUR GALAXY
Fire, Ice, Earth, Gas, and even Gem Planets are ready for the taking, destined to receive your FUNKY GROOVE.

DEVELOP EVERY PLANET
Use NOTES to create majestic new BUILDINGS, expand your dance-loving population, and EARN MAJOR PROFIT!
Forum Thread: Groove Galaxy (by Animoca Brands)
---
The Little Fox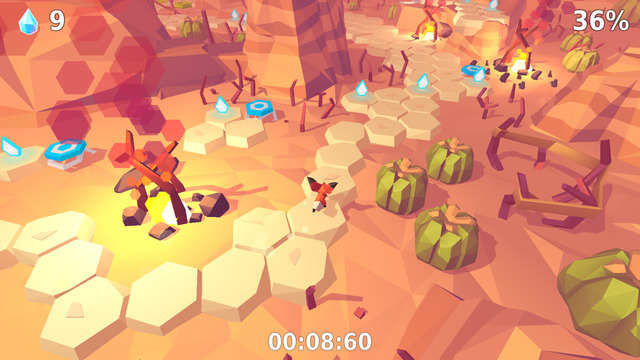 iTunes Description
The Little Fox is an alternative perspective on the world-renowned 'fairy tale for adults', The Little Prince by Antoine de Saint-Exupéry, where the Fox takes the place of the protagonist – a charming little character with a big heart.

In search of the Little Prince, you'll have to:

– run through thirteen fairytale planets, passing icy cliffs and volcano craters, finding your way through a bog and a dark cave
– take care of the abandoned Rose by collecting tears literally by the drop
– inspire a multitude of familiar characters to change their lives
Forum Thread: The Little Fox (by Oleg Batrakov)
---
Nanuleu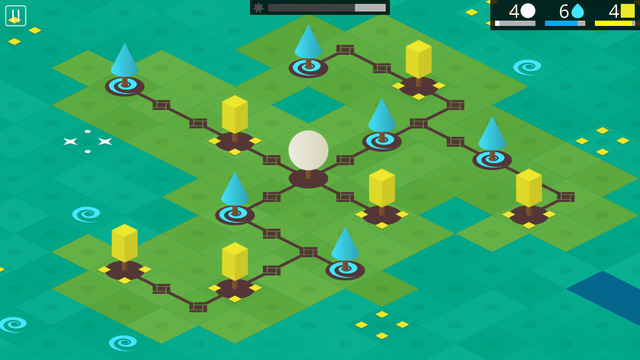 iTunes Description
Nanuleu is a strategy game where you take control of ancient magical trees that protect the land from an invading dark force.

A destructive power is approaching, the ancient trees have sensed it and have awaken from the long sleep.

Gather resources and grow trees to repel the invaders. Each tree has a different role to play in this battle to protect the land.
Forum Thread: Nanuleu (by Selva Interactive)
---