Both of the major Puzzle Quest games out there right now are getting some nifty new updates. First up is Marvel Puzzle Quest (Free), which has added a new Captain America: Peggy Carter. Yes, the character who has become a standout among the Marvel Cinematic Universe, making appearances in several Marvel movies, getting her own underappreciated TV series, and being part of most pressing question currently facing America: "if you're frozen in suspended animation for several decades, and you make out with the great-niece of the woman had a mutual romantic interest with back before you were frozen, is that weird? Especially if y'all just kissed like days after her great-aunt died? Like, what's the protocol here?"
Yep, good old Peggy Carter gets the super-serum after Steve Rogers is killed in the alternate universe where this happens, and she takes up the mantle of Captain America. Also, that famous shield. Peggy Carter is a 4-star character, earnable in the Unstable Iso-8 Event, also available in Thursday, June 30th's "Deadpool vs. Marvel Puzzle Quest" vault and a PVP versus tournament called "For Victory" starting on July 3rd.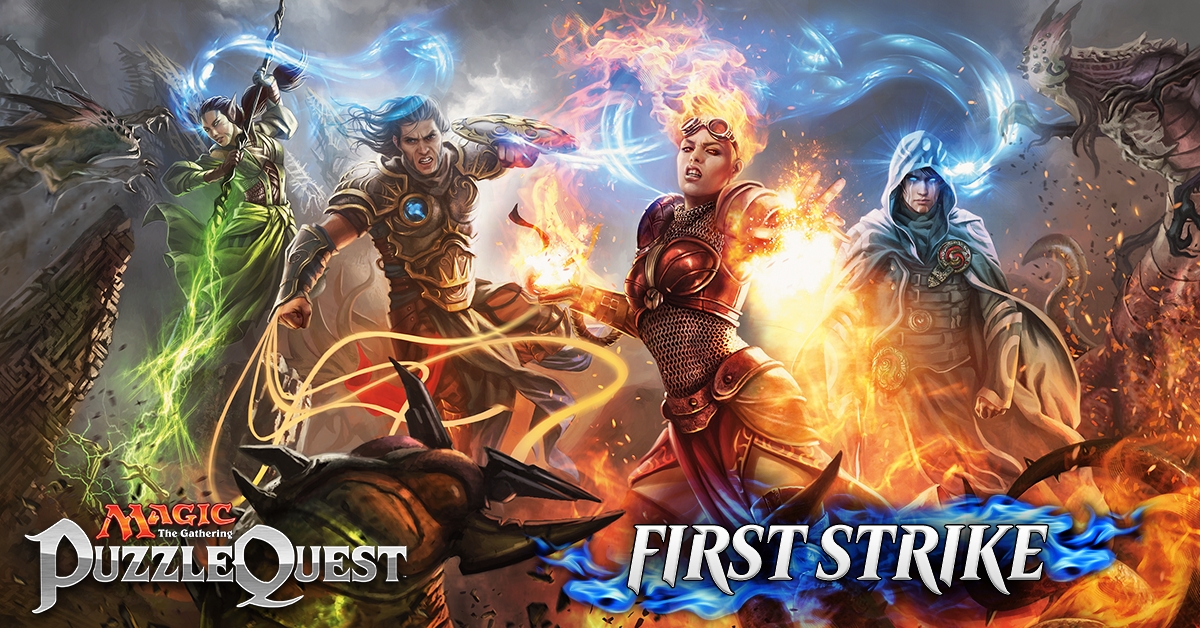 But lo, if a day where only one Puzzle Quest game was updated is a terrible day, good news: Magic: The Gathering – Puzzle Quest (Free) has gotten updated as well. Sadly, they couldn't fit Peggy Carter in here too, but the 1.5 update includes the first Oath of the Gatewatch cards, and the first PVE event, with 16 encounters and rewards to be had in First Strike. A PVP event is on the way, too. Oh, and there's a Mana Crystal sale going on if you want to save on getting some better and upgraded cards.