Welcome to the best time of week for mobile gamers, the time when we roundup all the new iOS games that have hit the App Store. Let me apologize for not having a list last week, these things are hard to put together when you're spending all day running around the LA Convention Center for E3. This week we're back though, and back with a vengeance! Or if not a vengeance then at least a huge selection of cool-looking new games. Check out the full list below and as always let us know which games you'll be picking up this week in the comments section below.
Banana Cloud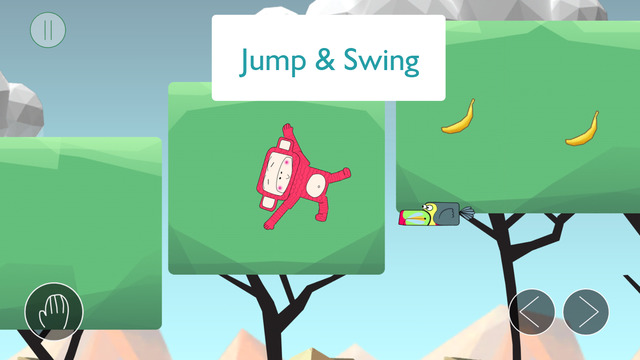 iTunes Description
Monkey Simulator. MOST DIFFICULT GAME EVER?

Side-scroller with physics based controls. Avoid birds and collect as many bananas as you can!
Forum Thread: Banana Cloud (By Evgeny Radokhlebov)
---
Best Color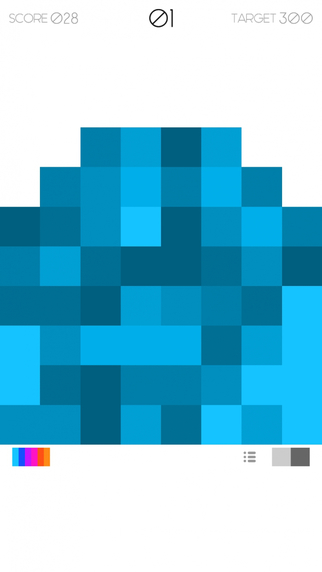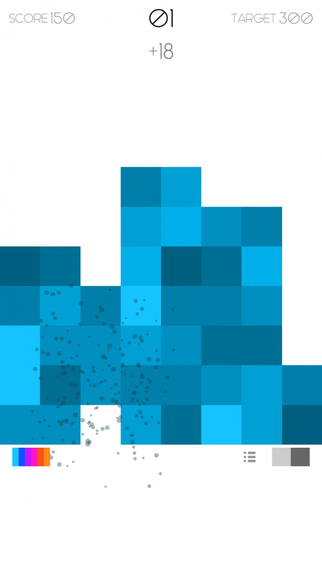 iTunes Description
Welcome to "Best Color"!

This is an relax color match puzzle game. It is very easy to learn: just tap the color block to pop them. Pop more blocks at same time, you will get more scores. Warning this is addictive and hard to master.

Every new level you have one chance to challenge, if you failed, you will need lives to challenge it again. You will get free lives by time, and you can earn by challenge successful levels too.

Now, your turn!
Forum Thread: Best Color (by Yinjian Li)
---
Boosyu Boosyu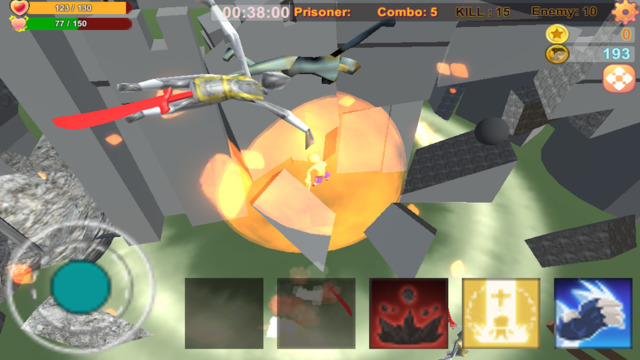 iTunes Description
All destroy~ up to you
+ 5 skills
+ 3 Pets
+ 3 shields
+ 3 weapons
+ exciting mission.
+ boss
Forum Thread: Boosyu Boosyu (by By Kim Bo Young)
---
Click and Conquer: Space Age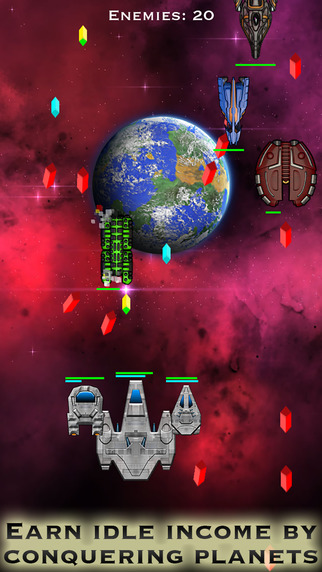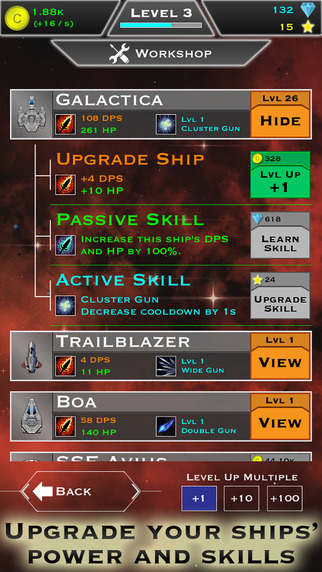 iTunes Description
Conquer planets and mine resources in galaxies throughout the universe with a simple tap and drag of your finger! Click and Conquer: Space Age is an addicting clicker / idle / incremental game that features an incredible amount of depth, strategy, collectables, upgrades, achievements, and of course, tapping.

Set in the infinite vacuum of space, begin the game with just one weak ship, but quickly tap your way to an infinite amount of wealth, power, and numerous ally ships to aid you in your efforts. Put your dexterity to the test in the fast-paced conquest mode to defeat your enemies and conquer planets for idle income. When the game slows down, Prestige to reset your game for a huge reward that will allow you to progress further and quicker than before.
Forum Thread: Click and Conquer: Space Age (by Thomas Bizal)
---
Danger Wave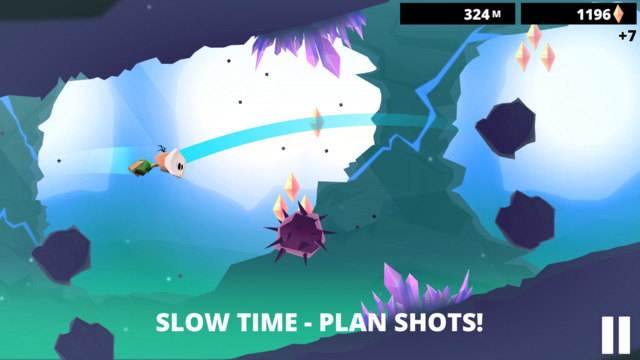 iTunes Description
Danger Wave! Escape the wave and pilot up to 16 characters trough a deadly maze of obstacles and traps.

Slow down time to plan your next move, collect coins and use power ups to fly as far as possible. Compete with others and hurry up! … the wave is always right behind you.
Forum Thread: Danger Wave (by Swiftmill)
---
The Earth Has Fallen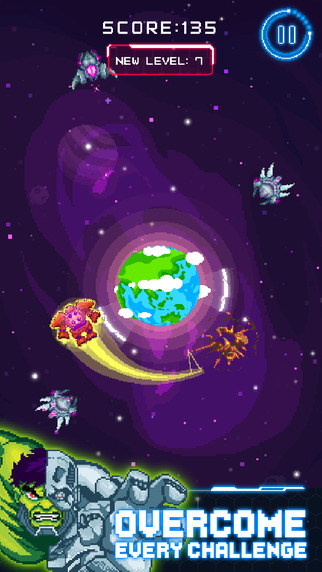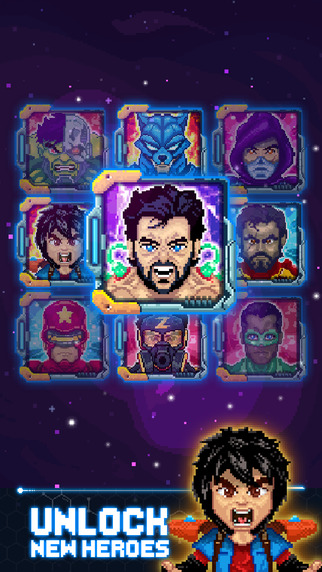 iTunes Description
Imagine that one day the world was invaded by the forces of darkness. You become superheroes to control legendary spacecraft against the enemies!
The Earth has fallen? You're the answer!

FEATURES
● Beautiful pixel art style.
● Simple one touch control.
● 10 superheroes with 10 legendary spacecrafts.
● 15 levels with a diversity of monsters.
Let's play and Enjoy the game!
Forum Thread: The Earth Has Fallen (by Renolc)
---
Elektron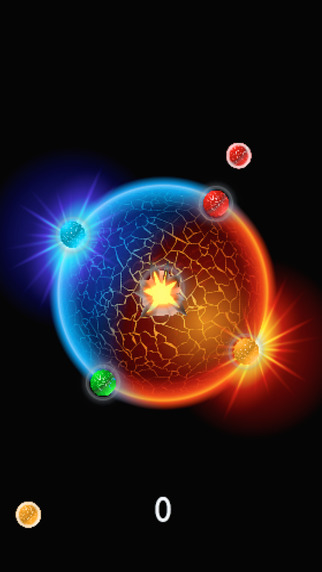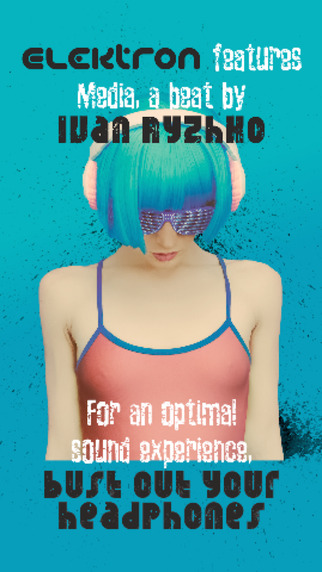 iTunes Description
From the makers of Mad Fox, Elektron is the most mesmerizing challenge game in the App Store.

Emerging from the cells of a ruptured nucleus, unstable protons and neutrons must be prevented from escaping into the universe. Using the Elektrons orbiting the cell, you must violently smash like colors with like colors, increasing your score each time you do.

The game features high definition graphics, addicting game play, and an amazing soundtrack. In fact, turn up your headphones, as Elektron features "Media," a beat by Ivan Ryzhko. So step inside, prepare yourself, and enjoy the experience of Elektron.
Forum Thread: Elektron (by Gallcorp Enterprises)
---
Heavy Metal Tennis Training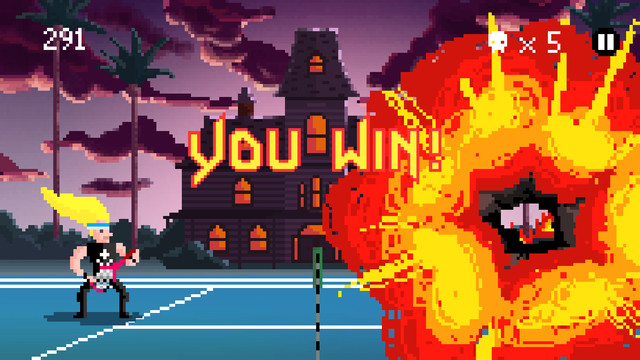 iTunes Description
Have you ever fancied taking down an evil tennis machine while listening to 8Bit heavy metal music? Then this is the game for you!
Time your swings and smack the flaming tennis balls of doom right back at your cruel tormentor. Beat the machines and raise hellfire!
8Bit. One Touch. Free!
Buy more characters like Uzzy and Queen Hellizabeth to extend fun and tennis madness in front of your mansion.
Forum Thread: Heavy Metal Tennis Training (by SHAPE MINDS UG)
---
Hero Siege: Pocket Edition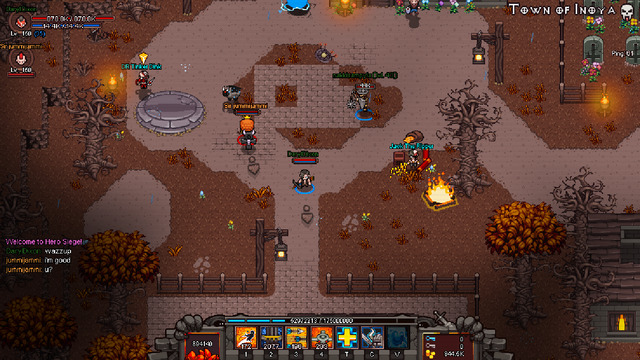 iTunes Description
Hero Siege is a Hack 'n' Slash game with roguelike- & RPG elements. Annihilate hordes of enemies, grow your talent tree, grind better loot and explore up to 6 Acts enhanced with beautiful Pixel Art graphics! This game offers countless hours of gameplay and up to 4 player online multiplayer!

In the depths of Tarethiel a group of monks united the four pieces of the brimstone talisman, waking up the slendering demons below… The Act was fortold in the Ancient Book of Revelations and that Satan would raise from Hell to rule the earth… Someone needs to stop him or else the mankind will soon face extinction!
Forum Thread: Hero Siege: Pocket Edition (by Panic Art Studios)
---
Homeland Defender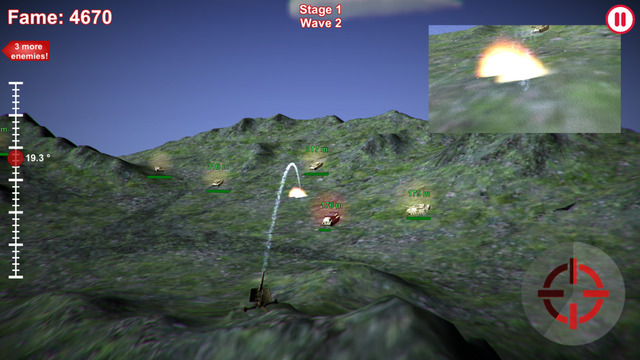 iTunes Description
Flames of war has been ignited at borders of our beloved country! Your courage and your old cannon is the only defence against invasion forces of our ancient enemy.

Experience an unique mix of this action/arcade game where your mission is nothing less than to save your country. Using only anti-tank cannon your mission is to defend your homeland against hordes of enemies, steadily increasing in numbers. With every hit you'll became more famous and gain some fame points, which can be later traded for cannon improvements – faster reloading, more damage dealt, better armor or higher probability of enemies to miss, thanks to your deflection shield jamming their aiming system. There is no limit for amount of improvements due to infinite leveling system. Unique war zones get progressively unlocked as you challenge tougher enemies through this epic experience.
Forum Thread: Homeland Defender (by Michael Hrabanek)
---
Hop The Beat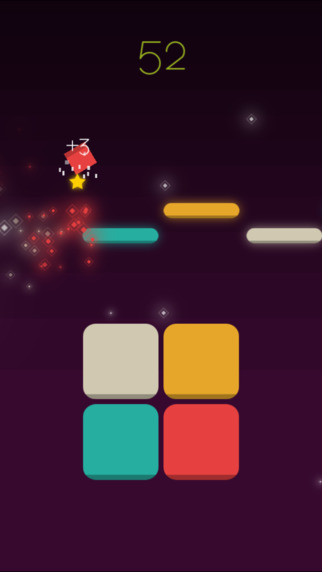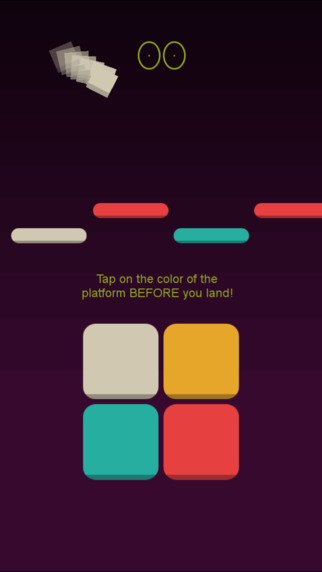 iTunes Description
Thump Tap Clap Tap Thump Tap Clap Tap!

This rhythm will stick with you for a while as you Hop To The Beat!

Tap on the color of the next platform before landing on it
Use the beat to help you time your taps!

Uh oh~ up tempo~ Gotta Tap Fast! How far can you get?
Forum Thread: Hop The Beat (by unexpect3rd)
---
Hyperburner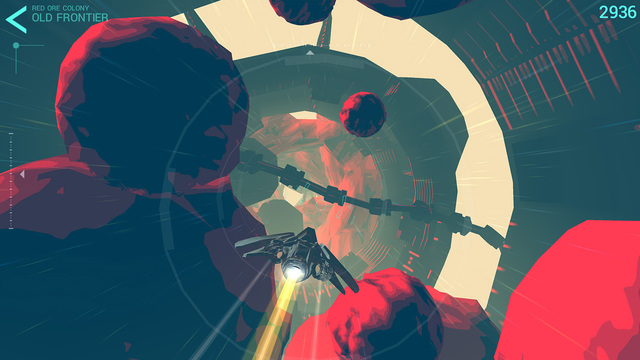 iTunes Description
Hyperburner is a high-speed space flier set in a distant colonial solar system. Take your ship through increasingly dangerous courses, unlocking endless-mode leaderboards as you go. Built for mobile with smooth and responsive free-steering, playable in portrait or landscape.

– Fast-paced gameplay, instant respawns.
– Master six unique zones each with five challenging stages.
– Test your skills against a list of high-speed endless-mode goals.
– Unlock better ships as you progress.
Forum Thread: Hyperburner (by Patrick Cook)
---
Into Mirror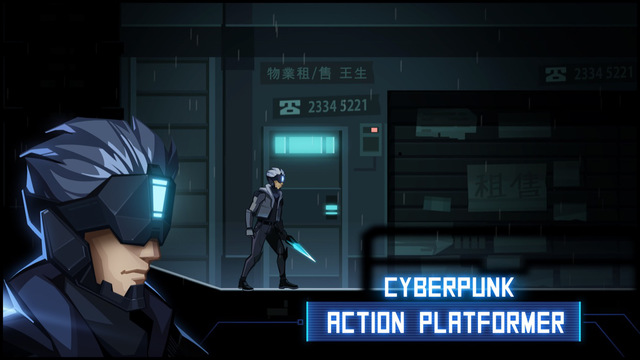 iTunes Description
New game by Lemon Jam Studio, the team behind Pursuit of Light.

The year 2076.

Mirror – a virtual world , has completed public beta , and officially entered the commercial stage.

The Mirror Device brings people into the virtual world.

The company behind it, Mirror Group, as a result, became world's largest company.

Mirror World has caught everyone's attention, but there are many hidden secrets.

In Mirror world, who are you?
Forum Thread: Into Mirror (By ZHIPENG WANG)
---
Mighty Match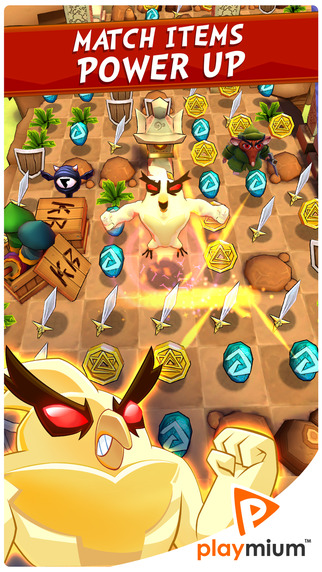 iTunes Description
DON'T PAY, JUST PLAY!
Feeling Mighty? Set off on an adventure in this unique Puzzle-RPG. Hack, Slash and Match your way to victory! Be the Hero!

FEATURES
– Unleash the ultimate chicken warrior!
– Fight Legendary Bosses!
– Simple tap and swipe controls!
– Upgrade your Weapons and Spells!
– 100% Sponsored! You never pay!
Forum Thread: Mighty Match – Puzzle Adventure (By GIGATAUR CORPORATION)
---
Mustache Bros: Escape from Puzzle Island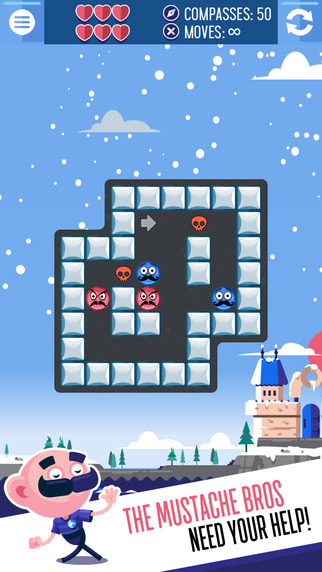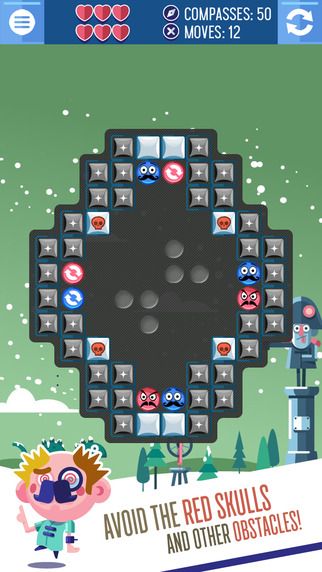 iTunes Description
The Mustache Bros, an underground group of scientists who were working on a project to fight against global surveillance, have been kidnapped by secret agents and taken to a secluded island.

The Mustache Bros need your help! The only way they can break free is if they solve all the puzzles that are blocking their escape route off the island. Start by making Mustache Bros of the same color collide. When they meet, they disappear! It may sound easy, but these Mustache Bros won't stop moving until they run into an object, and these puzzles are filled with all kinds of obstacles like Warp Stations, Color Changers and Turning Arrows.

Can you muster the mighty power of the Mustache? Get ready to maneuver through a perplexing path of puzzles as the Mustache Bros make their adventurous Escape from Puzzle Island!
Forum Thread: Mustache Bros: Escape from Puzzle Island (by Thumbspire Inc.)
---
My Free Circus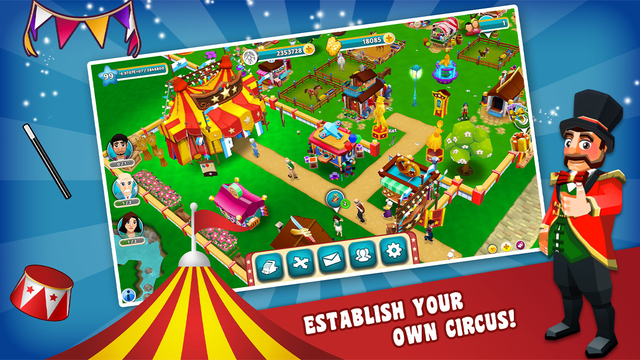 iTunes Description
Come one, come all! Let yourself be enchanted by the mesmerizing world of My Free Circus! Plan you own shows in this entertaining circus game and show off the awe-inspiring feats of your fearless performers, breathtaking animals and hilarious clowns.

Attractions, Sensations, Animations

Discover a circus simulator like no other in My Free Circus as you establish your big top business and a thriving circus settlement on your property. Keep exotic animals, train daring acrobats and give your audience a show like nothing they've ever seen before!
Forum Thread: My Free Circus (by Upjers GmbH)
---
NinjAwesome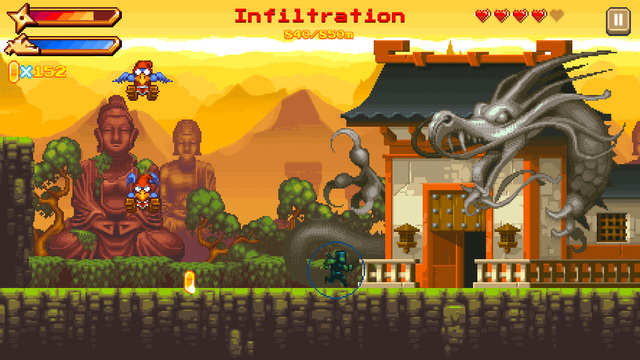 iTunes Description
NinjAwesome – the best ninja game ever! Use skillful swipes to hurdle perilous traps and snatch mischievous bouncing coins! Rush through the pixellated plants, swiftly slashing wicked enemies, sniping foes with shuriken as you leap! Complete the tests of the ninja – Assassination, Infiltration, Sabotage, Espionage, and Wandering – to satisfy your destiny!

– Upgrade your mystical Ninja Powers!
– Collect many Deadly Shuriken!
– Master 5 types of Secret Missions!
– Compete in the zen-like Endless Mode!

Download NinjAwesome now to join the ancient and sacred order of the ninja!
Forum Thread: NinjAwesome (by GameResort)
---
Perchang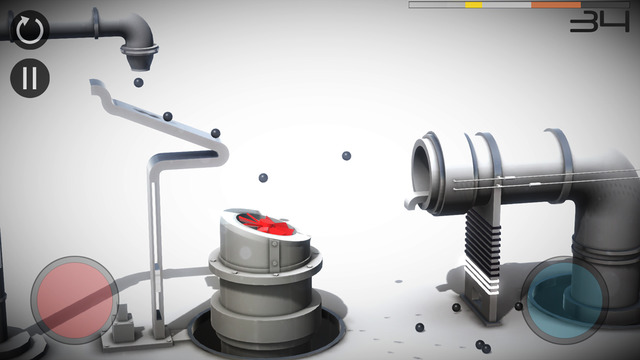 iTunes Description
Welcome to Perchang! A test of skill and puzzle solving across 60 stunning levels.

Exercise your brain and test your coordination to guide the tiny balls to their goal. Activate flippers, magnets, portals, fans, anti-gravity hoops and many more gizmos to complete each mind bending stage. Don't take too long though…. You're on the clock! Using our unique and easy to use control system, the power is in your hands to solve puzzles and test your skills.

Finish the levels as quickly as you can to add to your medal haul and climb the leaderboard of all your friends!
Forum Thread: Perchang (by Perchang)
---
Pivot Roll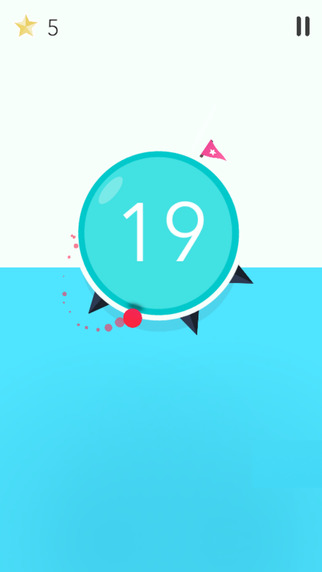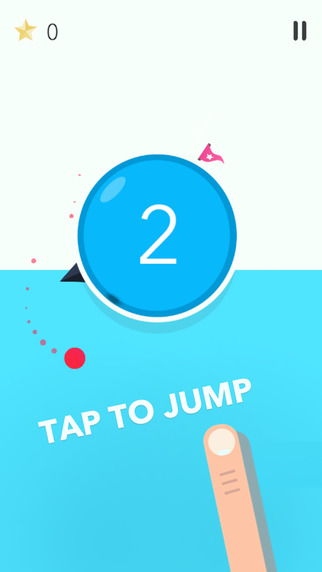 iTunes Description
Roll around as many circles as you can.
Jump to avoid the spikes.

Just tap to jump, it's that simple! Right?
Forum Thread: Pivot Roll (By Nanovation)
---
Rodeo Stampede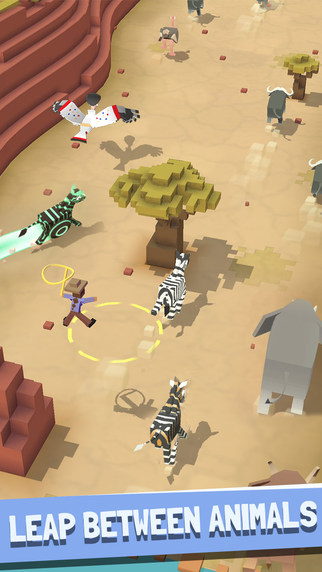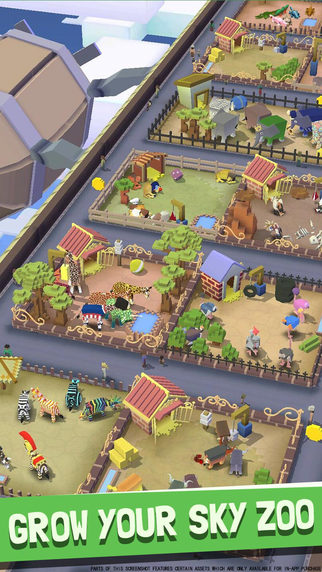 iTunes Description
Saddle up and get ready to wrassle with the stampede-iest critters this side of the Savannah. Lions and Tigers and Bears are no match for this rodeo star. Armed with a lasso and a ten gallon hat, swing from the backs of stampeding buffalo, elephants, ostrich, alligators, and more. Hold tight atop these bucking beasts and you might just win their hearts. When the stampede's over, the zoo begins! Fill enclosures with your four-footed friends and let your patrons gaze in wonder. This is one wild ride that you will not want to miss – YEEHAW
Forum Thread: Rodeo Stampede – Sky Zoo Safari (by Featherweight Games)
---
The Sandbox Evolution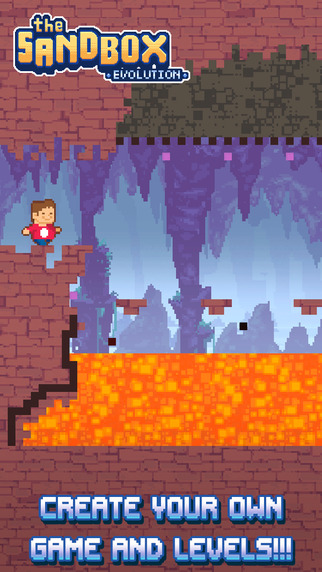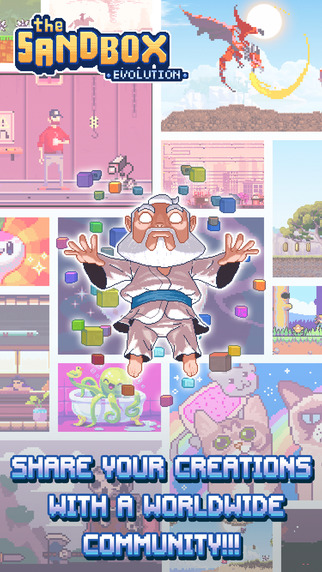 iTunes Description
Craft or destroy amazing worlds with your godly touch in The Sandbox Evolution, the #1 pixel art world creation game.

Build anything you can dream up with advanced physics, over 170 elements and fully controllable heroes. In The Sandbox Evolution, worlds are up to 10x bigger. Create rich pixel worlds complete with ambient life, traps, platforms and enemies. You can even make your own pixel art!

There are no limits to your creativity and imagination!
Forum Thread: The Sandbox Evolution – Craft a 2D Pixel Universe! (by PIXOWL INC.)
---
The Secret Life of Pets: Unleashed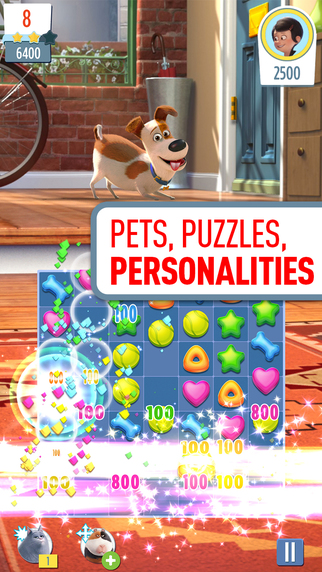 iTunes Description
Get up close and personal with the insanely cute characters from The Secret Life of Pets™ in this sensational match-3 game. From EA and Illumination Entertainment—the creators of Despicable Me and Minions—comes a matching adventure that's the perfect blend of pets, puzzles, and personality.

Enjoy unique and exciting challenges as you explore New York with Max and his friends. Each chapter unlocks new pets, boards, and goals – from chasing away pesky squirrels with Mel to digging up super-sized bones for Duke.

Play fetch with Max to collect your Daily Reward, rock out with Leonard, and even raid the fridge with Chloe. Match combos and super combos to activate pet-driven boosts, including a flock of helpful parakeets and a board-clearing dive bomb from Tiberius and Gidget.
Forum Thread: The Secret Life of Pets: Unleashed™ (by Electronic Arts)
---
Shadowverse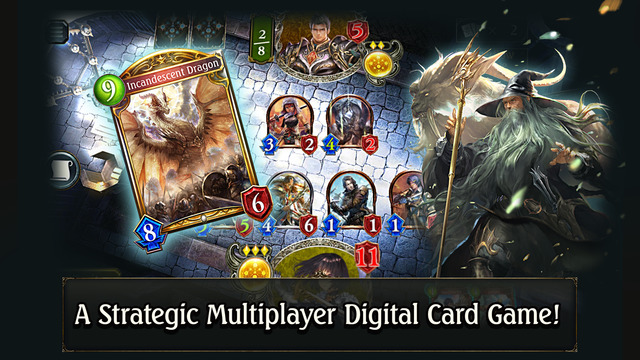 iTunes Description
Shadowverse: the next evolution in collectible card games!

• SUMMON THE POWER of 400+ cards, each lavishly illustrated with anime-style fantasy art.
• STRATEGIZE AND STRIKE with evolution and other innovative mechanics.
• DISPLAY YOUR MASTERY of arcane arts like Shadowcraft and Dragoncraft in ranked and unranked battles.
• JOURNEY FORTH through seven fully voiced stories, each with its own astonishing twists. A strange new world awaits!

The countless combinations will keep you on the edge of your seat!
Forum Thread: Shadowverse (by Cygames, Inc.)
---
Soccer Hit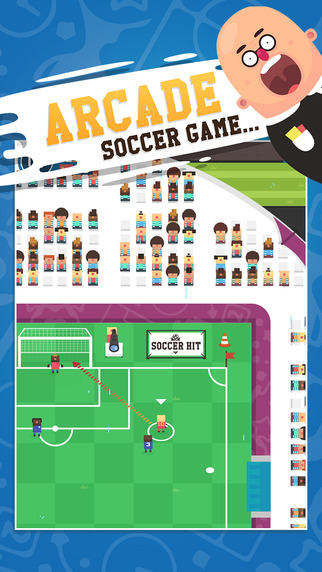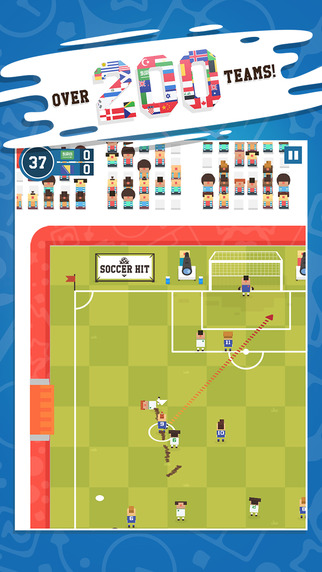 iTunes Description
Play soccer in a brand new way – have fun with fast arcade gameplay, simple controls and unique art style. Tap and swipe to aim, pass the ball between players – be precise! Tap as fast as you can to defend.

Take part in Euro, Asia, America, Africa and Oceania Cup – win all the trophies!
Forum Thread: Soccer Hit (by Digital Melody Games)
---
Squaredance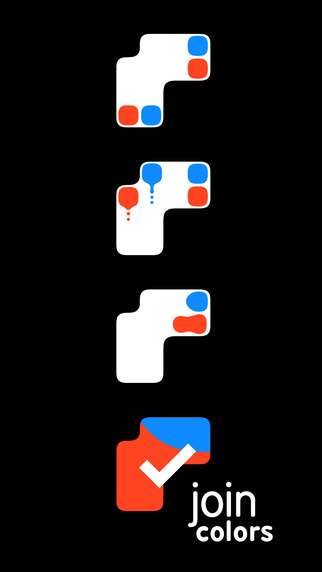 iTunes Description
Join the colors and clear the field.
One swipe moves the whole panel.

· over 100 levels
· level editor
· super smooth
Forum Thread: Squaredance (By Philipp Stollenmayer)
---
Super Steampuff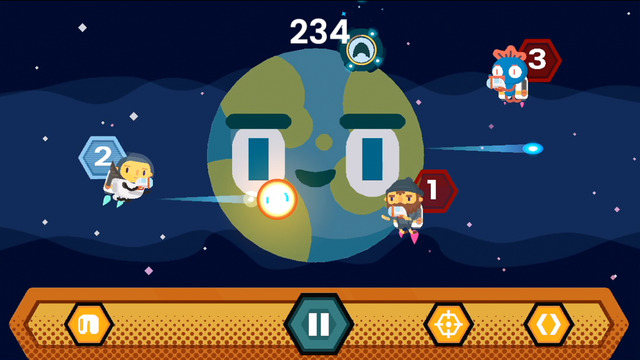 iTunes Description
Super SteamPuff is a frantic, adrenaline-charged, vertical-scrolling shooter set in a universe of infinite nonsensical improbabilities! Pit quick-wit and dextrous-handling against an endless horde of zany renegades and bosses for the elusive Hexachron artefact or challenge players in a local multiplayer match for universal superiority!
Forum Thread: Super SteamPuff (by Weyrdworks)
---
Tennis Bits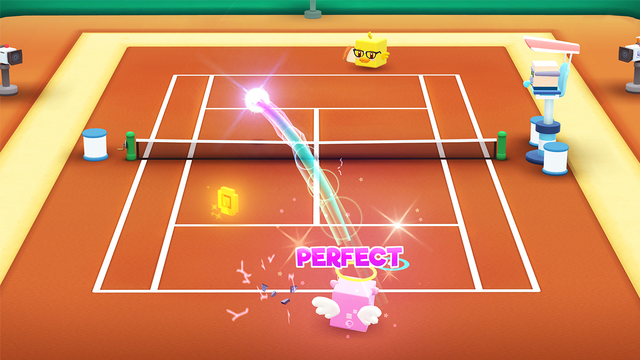 iTunes Description
Welcome to the world of Tennis Bits! Brought to you be the creators of Bouncy Bits, and Fishy Bits!

Have your ever wanted to know who would win between a Jellyfish and a Polar Bear?? Well now you can find out!!

Swing your racket, and put on your cheese hat! Climb to the top of the ladder and become the Ultimate Tennis Bits Champion in this awesome Arcade Tennis Experience!
Forum Thread: Tennis Bits (by PlaySide)
---
World Planet Game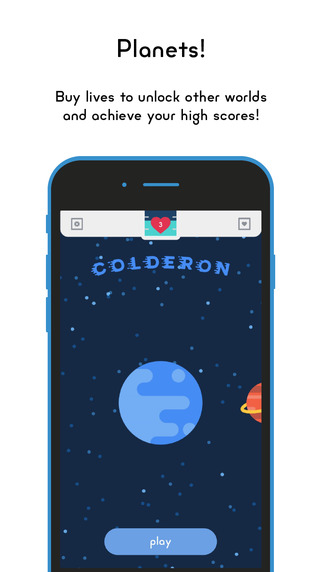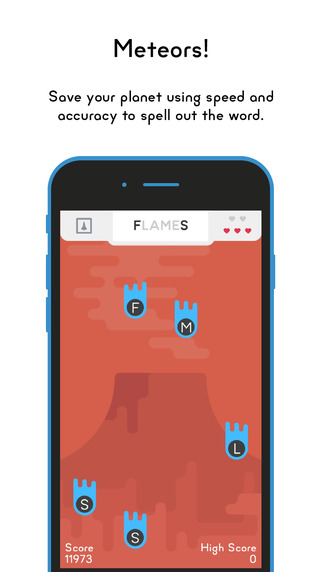 iTunes Description
WORD PLANET is a brilliant adventure in a planetoid universe. As the planetoids plummet from the sky you must save the planet from the deadly attack using speed and accuracy to spell out the correct word. Lives will be available to help you fulfil your quest moving through the different worlds. GOOD LUCK and ENJOY.
Forum Thread: Word Planet Game (By Zain Khan)
---