It's barely been a week since the surprise release of Heroes of Loot 2 ($3.99) on the App Store, and despite receiving rave reviews – including featuring as our Game of the Week – developers OrangePixel haven't rested on their laurels. In the next few days, an update for the excellent arcade dungeon crawler will be released and features a whole host of new content coupled with a variety of fixes and changes that will help improve and refine what was already one of the best iOS games of the year thus far.
The main addition to Heroes of Loot 2 is that the cast of characters has now been doubled, with the classes Thief, Mage, Paladin and Barbarian added to provide even more variety when traversing the dungeons, slaying beasts and completing quests on the way. Other additions include new achievements, sound effects and even MFI controller support to give another level of accuracy over the default touch screen. Changes and fixes such as proving more points for every ten dungeons reached, sliding walls spawning only one type of monster and numerous graphical glitches being corrected are also very welcome. The full list of what's new in the 1.1 update can be found on OrangePixel's website, so be sure to check that out if you have any further queries.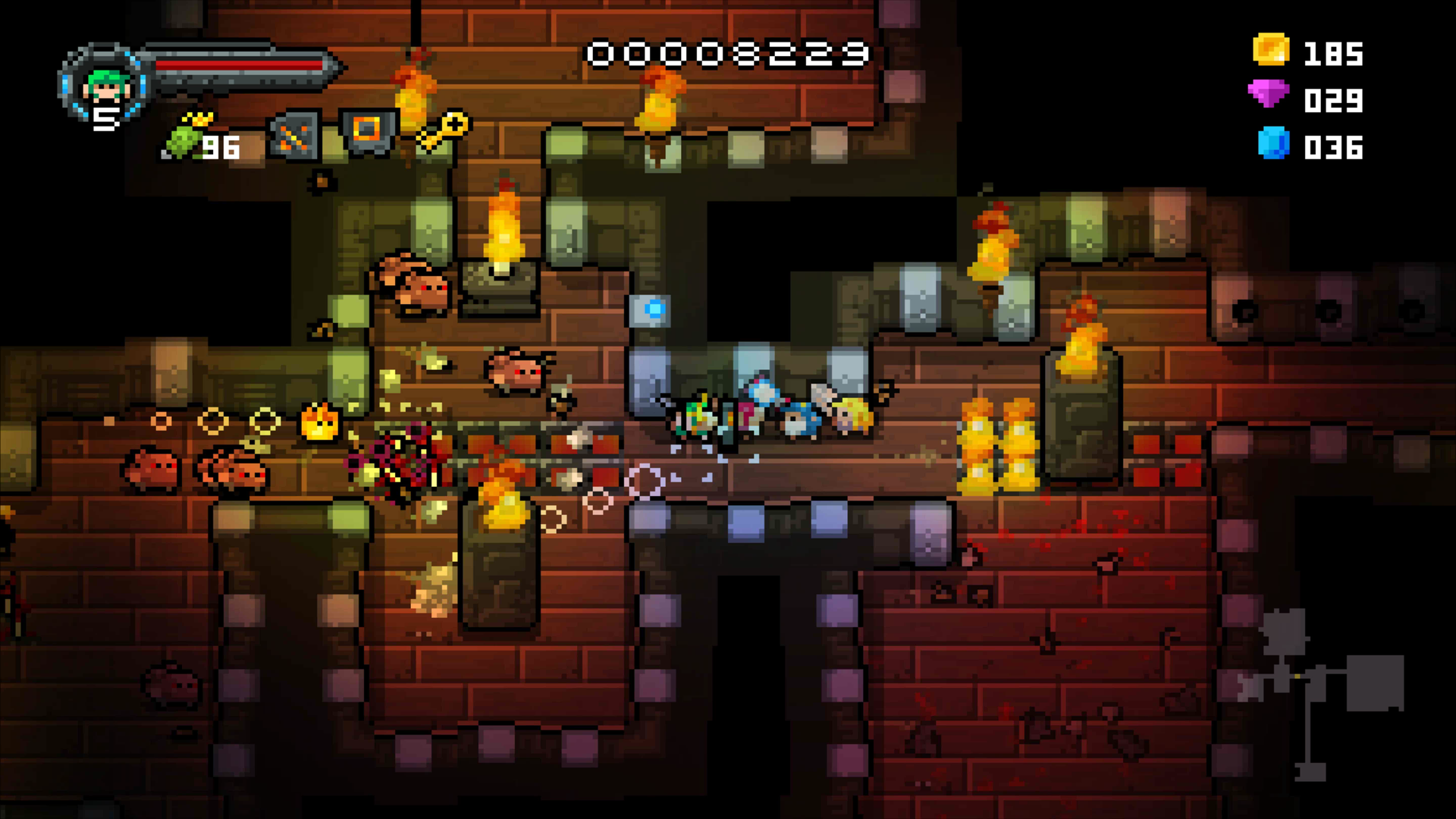 For a one man development team, it's extremely impressive to see such a level of support so quickly for a game especially amidst an environment where certain big budget apps are being shelved and forgotten after only a few years of release. If this pattern continues – which based on the first game in the series, it certainly should – Heroes of Loot 2 will only get better over time and become even more essential, so now would be a great time to pick it up if you've been on the fence. Be sure to share your views on the new content – and even any ideas you'd love to see implemented – on our forums.