When Minecraft: Pocket Edition's ($6.99) Friendly Update hit yesterday, we got numerous new features. However, the biggest one is easily Minecraft Realms becoming available to mobile and Windows 10 users. If you don't know what Realms is, think of it as a paid multiplayer server hosting service provided by Mojang itself. The goal of this service when it was conceived a few years back was to take the hassle out of establishing your own server while at the same time offering a safe environment for people of all ages to play Minecraft together. With 0.15 update finally bringing Realms to iOS and Android, we've put together a guide to help you navigate this new feature and help you create or join a Realms server to enjoy Minecraft: Pocket Edition with friends.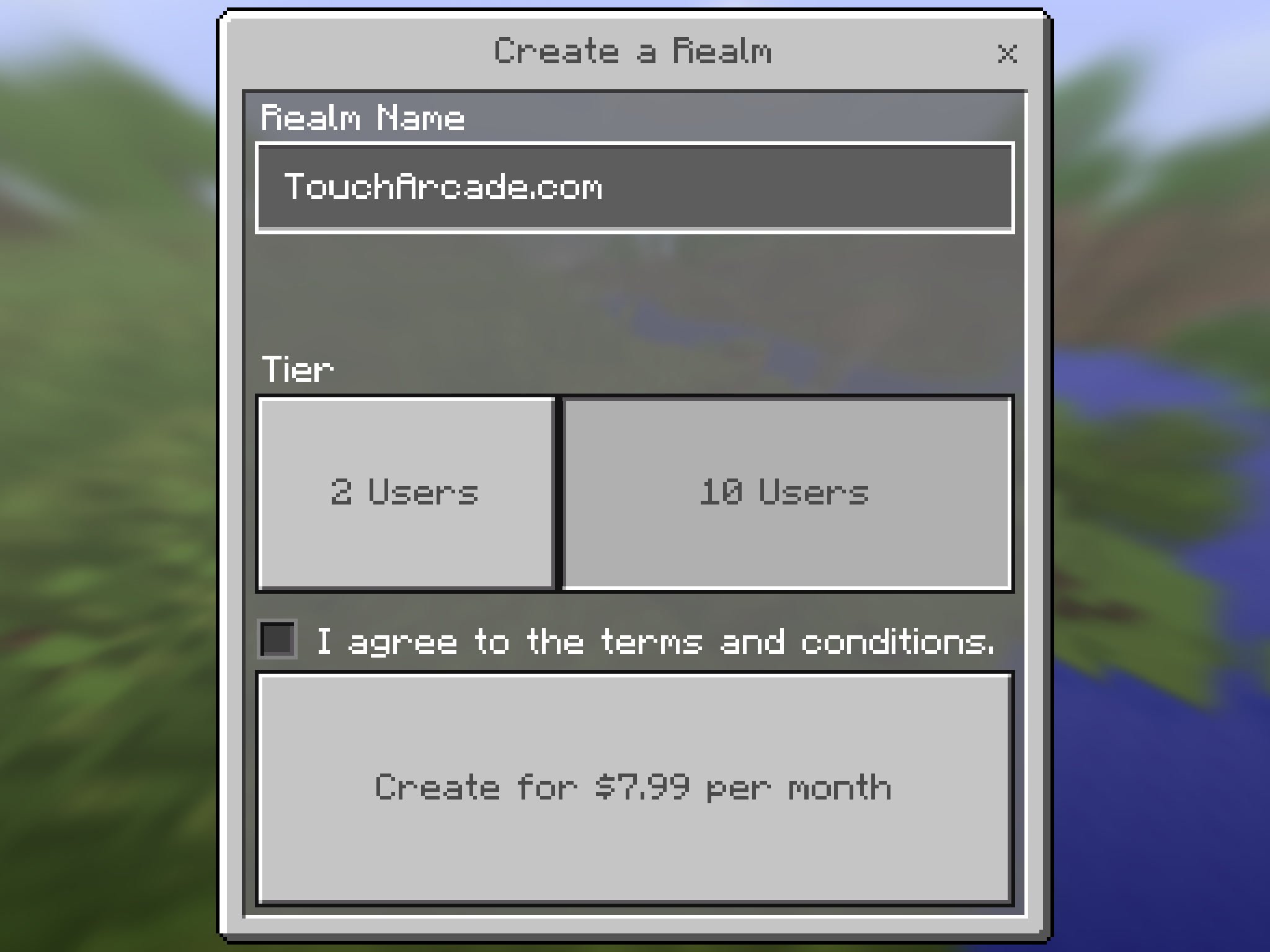 Creating a New Realm
So, you've decided you want to go ahead and create your own Realm; now what? The first step is to start MCPE and go to the Play menu. After you tap on the second tab, Realms, you'll see a "Sign In to Xbox Live to Try" button at the bottom of the screen (unless you have already signed in to your Xbox Live account on the home page). When you tap on that button, you'll be taken to a page where you can create a new Microsoft Account or sign in to your existing one. Once you sign in/sing up, you'll be taken back to the app, but now you'll be able to see the Realms menu (if you don't like your Xbox gamertag anymore, you can change it by following these instructions).
On the top of the screen, you'll see the New Realm button. Tapping on that takes you to the Create a Realm window. There, you pick the name of your Realm – the default is "(your username)'s Realm – and then you can pick one of two tiers, 2 Users or 10 Users. The 2 Users Realm allows 2 players in a Realm (three with you, the owner) and costs $3.99 per month. The 10 Users allows 10 (of course) and costs $7.99 a month. Currently, Mojang is running a free-month promotion for the 10 Users Tier, but keep in mind that as far as I can tell, you get that promotion only for the first Realm you create, so create wisely.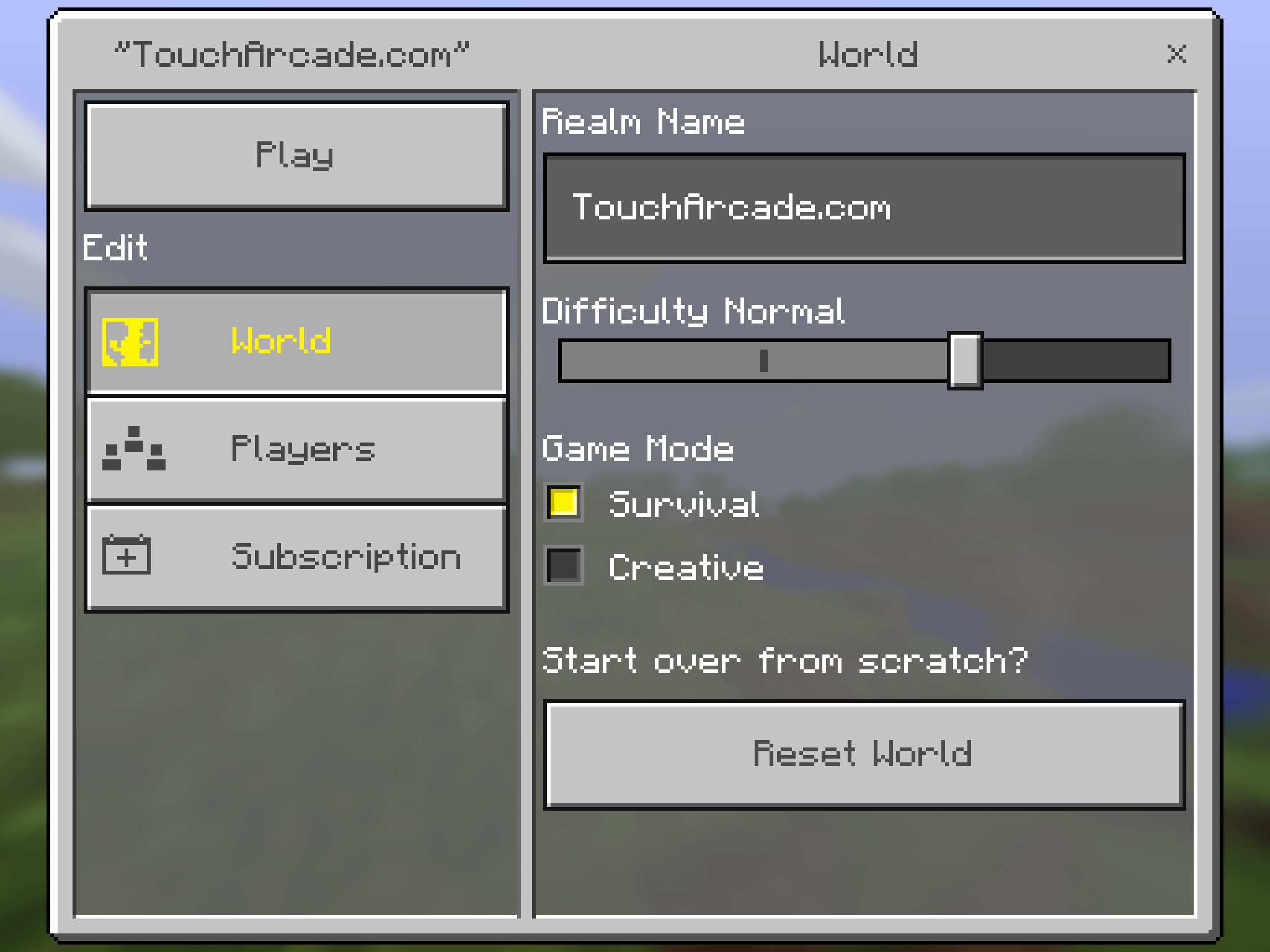 Managing Your Realm
Once you tap the "Create for $… per month" button at the bottom of the screen, you'll see a tab with the name of your Realm. The tab also has a number, which shows how many players are currently in the Realm. The Pencil icon next to the name is the Settings tab where you can manage your Realm after you create it. Once you tap on that, you'll see three buttons – World, Players, and Subscription. In the World tab you can change the Realm name, change difficulty level (keep in mind there's no Hardcore difficulty in Realms), switch between Survival and Creative modes, as well as reset the world to its original state (remember, with great power comes great responsibility). The Players tab lets you add or remove friends from your Realm (I'll talk about this in more detail further below), and the Subscription tab allows you to manage your subscription or close the Realm.
If you tap on Manage Subscription, you'll be taken to the iTunes Subscriptions menu. Once there, you can see your subscription type (free trial or paid) along with the date it will end. Below that, in the Renewal Options, you'll see how much you are paying a month, when the payment date is, and a switch to turn Automatic Renewal on or off. If you leave it on, the payment will be automatic and your Realm will not be closed.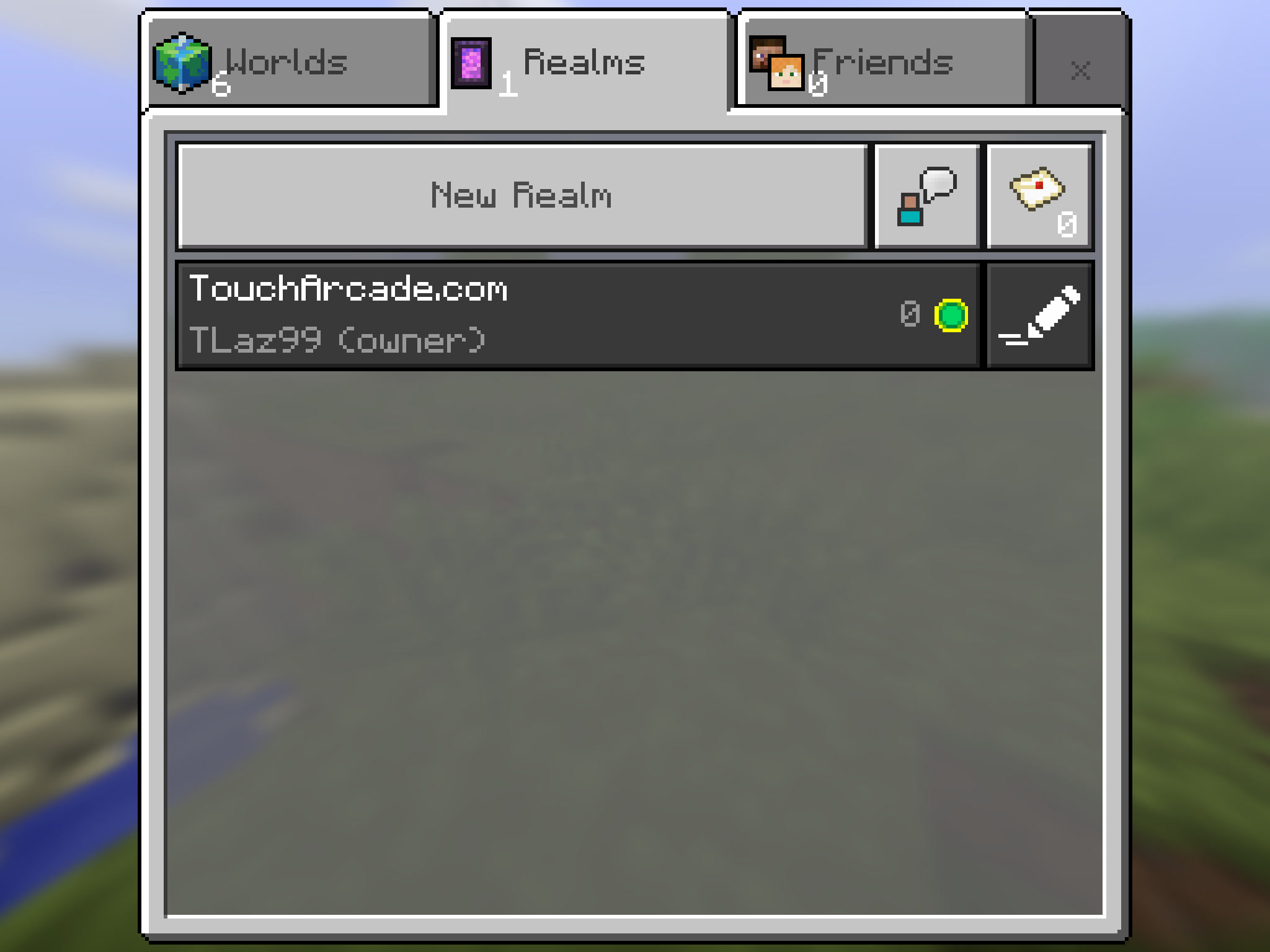 Managing Your Friends List and Adding Friends to your Realm
Once you create your Realm, you'll want to add friends, and since everything works through Xbox Live now, they'll need to have an Xbox Live account if they are to join your Realm. If you want to Add Friends to your Friends list, you go to the Play tab once more and then tap on Friends on the top right. Then, you tap on Add Friend. There are three ways to find more friends: you can link your Facebook account, you can find them through your phone contacts, and you can find them through their gamertag.
Once you do any or all of those, you'll be able to go back to the Players tab in the Realms Settings menu and add up to 10 players to your Realm. Remember that you can remove any of them when you want to. You can also add friends to your Realm while playing in your Realm by tapping the pause button on the top right and then tapping the Invite Player tab. This menu allows you to send multiple invites if you want to.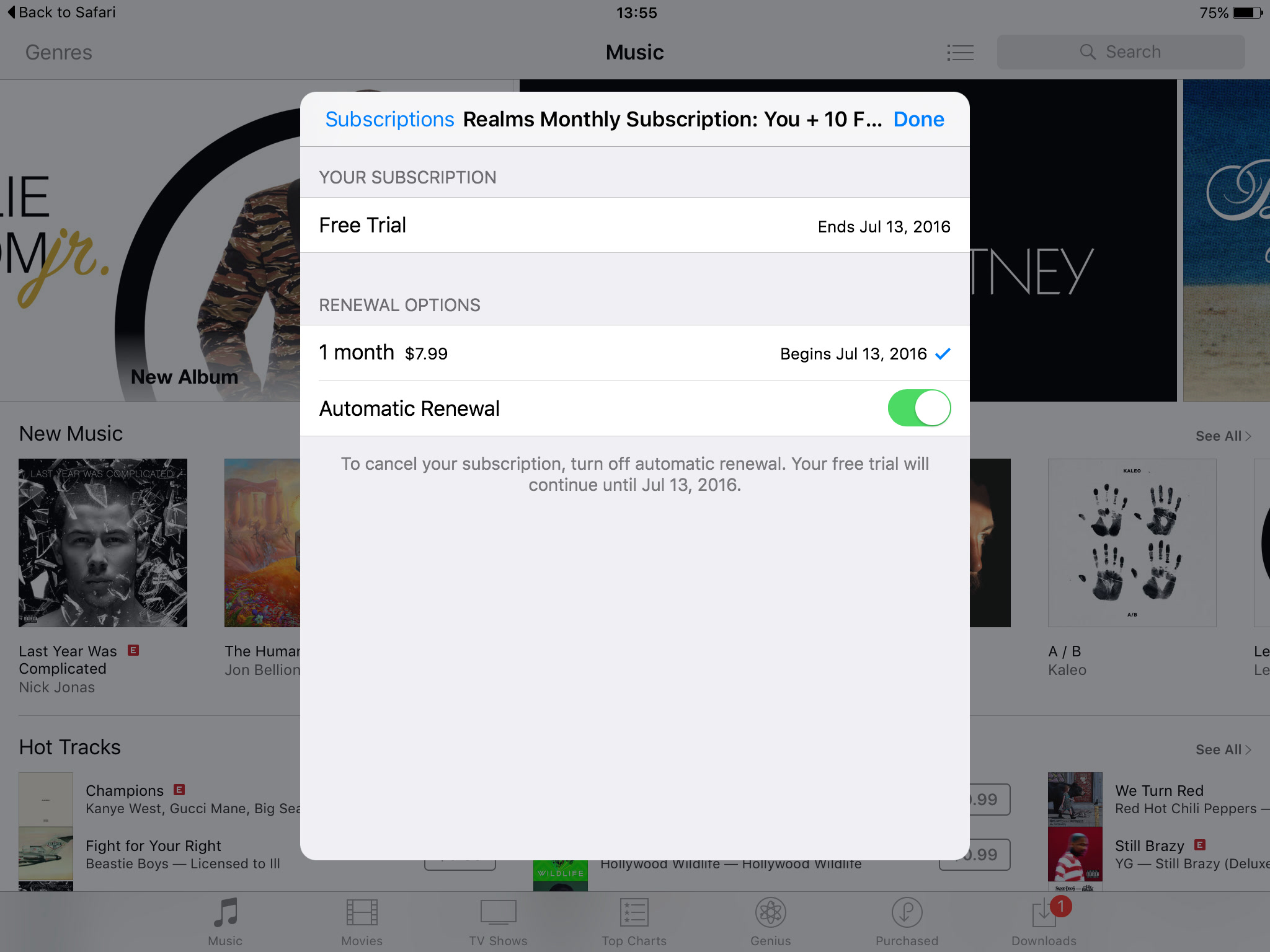 Joining a Friend's Realm
If you don't want the hassle of making your own Realm or simply want to visit a friend's Realm for fun, you'll have to receive an invitation from the owner. If you are invited to a Realm, you'll see the invitation in the Realms tab, to the right of the New Realm button. There's a small envelope icon there, and that's where you can see whether you have any invitations and accept them or decline. You can also check the "Only show invites from Friends" button if you find you are getting spammed with invites (although I doubt that will be a problem for most).
If you've ever played Realms on Minecraft PC, do keep in mind that many of the PC options and features are missing from MCPE Realms. For instance, the owner in MCPE Realms can only add/remove players and change difficulty and game mode. And, more importantly, in MCPE Realm owners don't have admin commands yet.
This guide should help you both create and join a Realm and start having some multiplayer fun. We'll be updating it as Mojang adds new features to Realms. For now, you can all try creating a Realm for free for one month and see whether you're enjoying it. I've already created a TouchArcade.com Realm, and I plan to be playing on that server when I stream on Mobcrush. In the meantime, enjoy MCPE Realms.