It's that magical time of week when a flood of new iOS games hit the App Store. Like we even need more games on our phones, am I right? This week in particular is heavily loaded with awesome stuff, including the surprise iOS port of absurd pigeon dating simulator Hatoful Boyfriend as well as the first official English language release of Square Enix's Romancing SaGa 2 that people have been waiting decades for. I mean, just look at that chunky headline up there, there's TONS of stuff this week! So hit up the list below and be sure to let everyone know which games you'll be picking up.
Air Commander – Renegade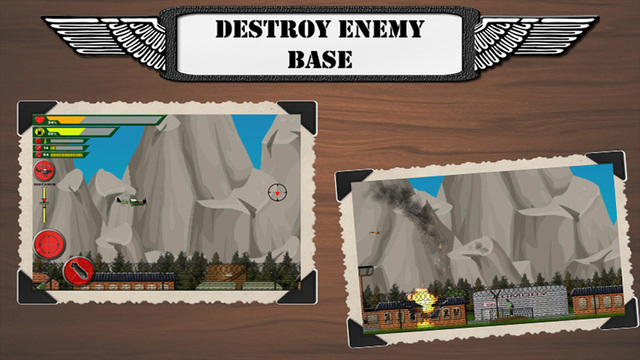 iTunes Description
In Air Commander-Renegade you travel back to World War 2 to fly a fighter plan. Go in combat with awesome air fighter and destroy all the enemies on your way to save your country. Your main objective is to airstrike enemy base and travel to the first ally airbase you can find. Upgrade your airplane and weapons in order to survive incoming enemies. Complete mission to earn a medal. If you are not happy with your game progress, you can always reset game progress in options.
Forum Thread: Air Commander – Renegade (By Roman Pusnik)
---
All Glory to the Pixel King! 2nd Edition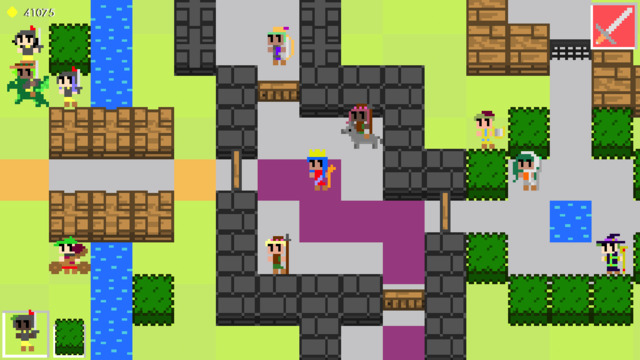 iTunes Description
Presenting the definitive Pixel King experience.

Exciting news citizen! Our glorious ruler has passed a new law, specifically stating that 'The Magnificent One's castle must at all times be at least 42% grander, cooler and shinier than those of their enemies.' The time has come for you, brave citizen, to fight for, and almost certainly die for, your great ruler's noble dream to one day have their own private waterpark!

Build an awesome fortress, stuff it with soldiers, catapults and whatnot, and lead your army into battle in devious turn-based combat!
Forum Thread: All Glory to the Pixel King! 2nd Edition (By Steve O`Gorman)
---
Castles of Mad King Ludwig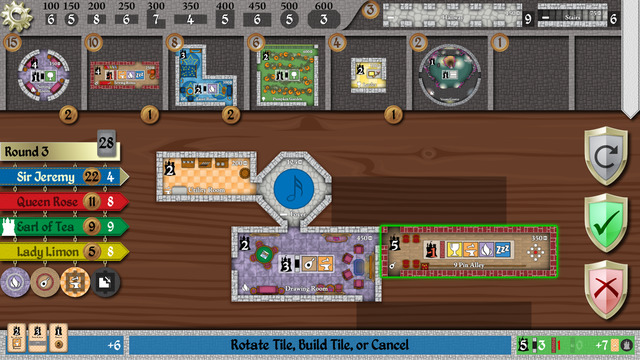 iTunes Description
Ted Alspach's castle-building board game comes alive on iOS! The winner of the prestigious 2015 Mensa Mind Games award tasks players with building extravagant castles for King Ludwig of Bavaria. Castles are constructed one room at a time, with a different player each round setting the prices for the others, resulting in a competitive, engaging game where building is as much fun as winning!

Choose your strategy carefully as you compete against your friends or AI (computer) opponents. Or take on the Campaign, and travel to 15 real-life castle sites, each with up to 3 unique Crown Goals, providing hours of fun and challenge.
Forum Thread: Castles of Mad King Ludwig (by Jeremiah Maher)
---
Connected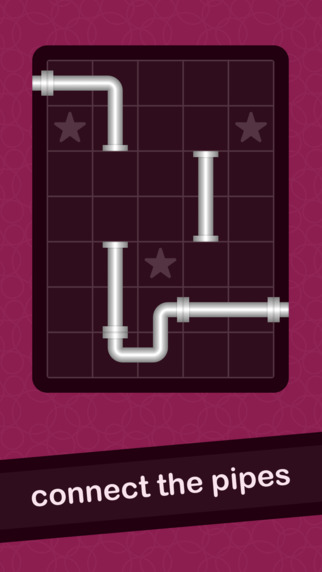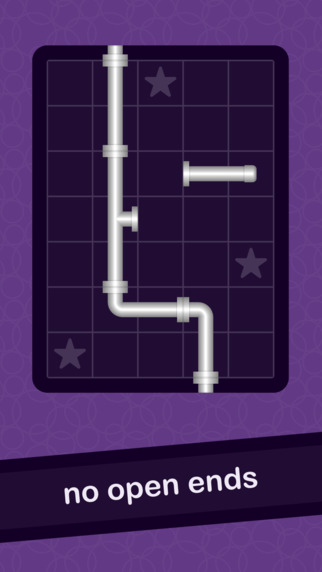 iTunes Description
A brilliantly simple and original puzzle game. Connect the pipes, no open ends, leave 3 stars, that's it!
400+ puzzles will guide you from beginner to expert, ready to face your ultimate challenge… The Blockpocalypse. Download and play for free now!
Forum Thread: Connected (by made-up software)
---
Crashing Season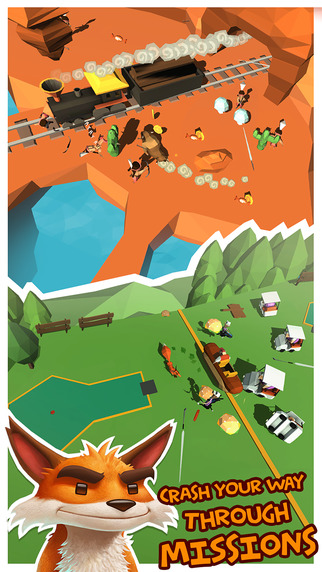 iTunes Description
Crashing Season is an award winning action-packed runner game, with a physics based 3D world in which your mission is to survive and beat waves of enemies, fight mean bosses and complete goals!

Evil hunters and their bosses have destroyed the money vault of the animals in their quest for world dominance. Now it is time for epic revenge! Collect your coins and diamonds back and take over the world yourself while beating any enemy that stands in your way. It's CRASHING SEASON – The world's first closed area runner game with award winning low poly styled 3D graphics and artwork!

Crashing Season is completely free to download and play, but there are optional in-app purchases available. Either way, get ready to help the animals in their quest for world dominance!
Forum Thread: Crashing Season (by Koukoi Games Ltd.)
---
Cubious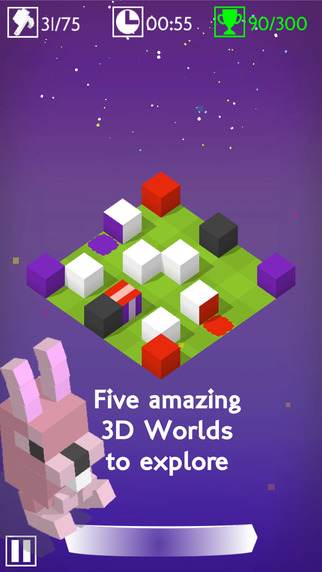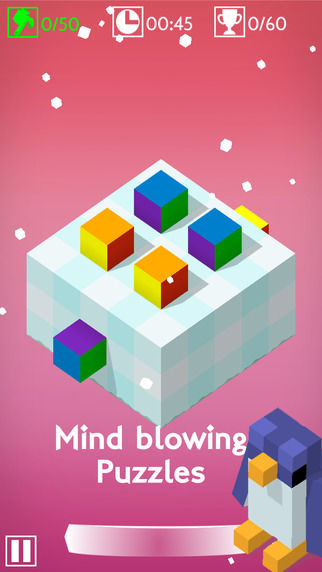 iTunes Description
Cubious – How smart are you? How high is your IQube?

Solve the impossible puzzles to find out, and help a lost little cube find his family.

Cubious is a highly original game concept, the journey of a lost cube over 100 levels of mind boggling 3D warping puzzles. Roll, match, destroy, explode, paint and slide your way through 5 beautiful 3D worlds, construct amazing cubic creatures to help you through over 100 levels of highly original gameplay.
Forum Thread: Cubious (by PlayMotive)
---
Demon Drop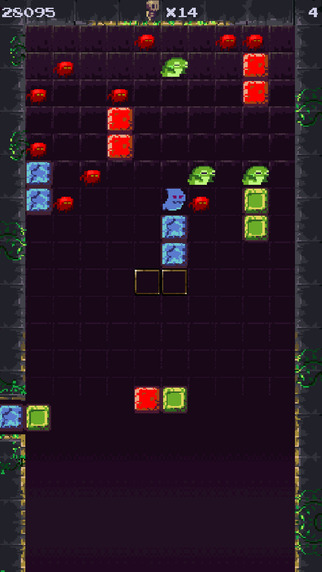 iTunes Description
The puzzle game to top all puzzle games. Demon Drop is set to take the world by storm. An intense new challenge.

You can move, shift or spin blocks as. Arrange them to align with other blocks on top of monsters. If you can get four or more of the same shade in a row, BAAAAM! They disappear. Destroy all of the monsters and you progress to the next round where things get even more difficult. Sounds easy? Demon Drop is a game that is simple in execution and yet amazingly difficult to master. Addictive gameplay as you have never imagined.
Forum Thread: Demon Drop (by Asylum Square Interactive GmbH)
---
Enso – Brilliant Puzzle Game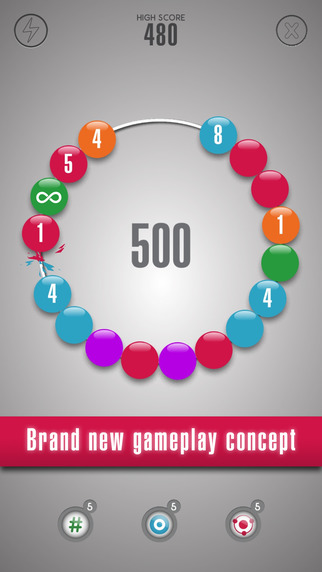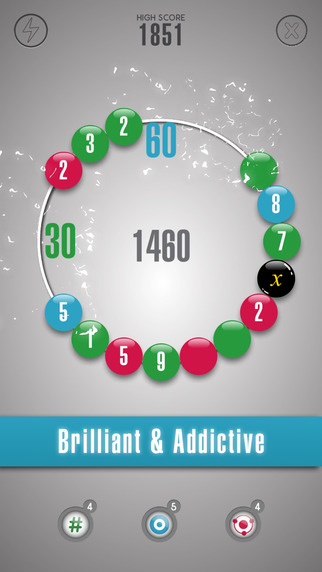 iTunes Description
Enso is not just another match three game ! Brilliant puzzle that is not for everyone !

Enso is a brand new gameplay concept! It is a brilliant, addictive puzzle game that challenges your matching skills. Your goal is to match three or more of same colored orbs in a row. Plan your moves wisely to beat the highest score.

Enso is a character in Japanese calligraphy that symbolizes enlightenment, infinity, elegance and strength. This game incorporates all of those elements into an original gameplay experience. 100% Planet of the Apps' original gameplay concept.
Forum Thread: Ensō – Brilliant Puzzle Game (By Planet of the Apps)
---
Eyes Cube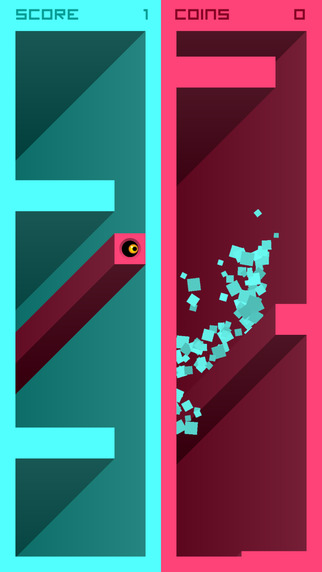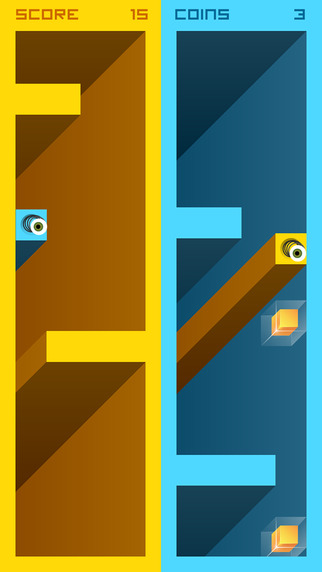 iTunes Description
Eyes Cube twins are on the run!

Both are moving simultaneously in the parallel maze. You have to control buddies at the same time. Avoid obstacles and collect coins by tapping on the left and right side of the screen. Unlock all the twins!
Forum Thread: Eyes Cube (by Ketchapp)
---
Golf Island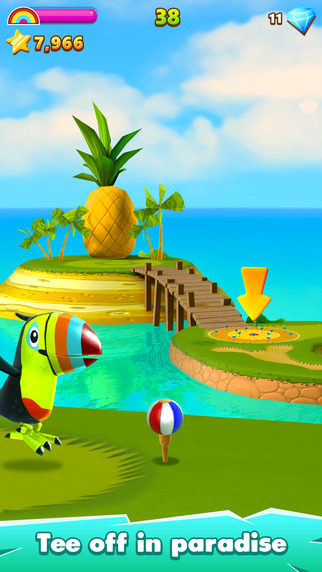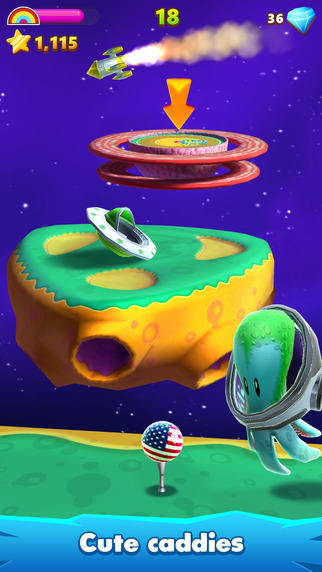 iTunes Description
Have you ever played golf on a whale, hit a hole-in-one in outer space, or seen a penguin pirate ship? Welcome to Golf Island, from the makers of Flick Golf!

Join Terry the Toucan on a golfing adventure with tropical islands, cherry topped ice cream mountains, dancing trees, and a giant pineapple.

Meet loveable caddies, a toucan, a snowboarding polar bear cub and a friendly space squid in the craziest golf game ever made.

You've never experienced golf like this!
Forum Thread: Golf Island (by Full Fat)
---
Hatoful Boyfriend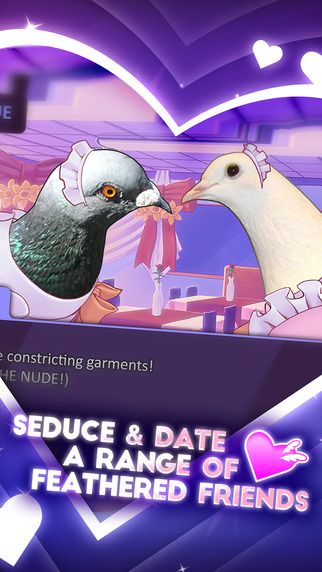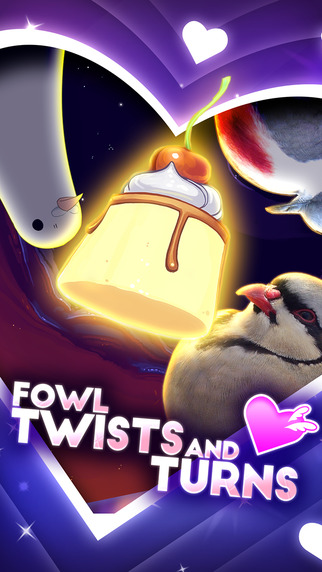 iTunes Description
The hit PC game that everybirdie loves has now migrated to your mobile device! Now you are free to explore the wonders of St. PigeoNation's Institute wherever you may be, which birdie will you meet while on your travels?

Congratulations! You've been accepted as the only human student at the prestigious St. PigeoNation's Institute, a school for talented birds! Roam the halls and find love in between classes as a sophomore student at the world's greatest pigeon high school. Finding happiness won't be easy, but it's not all academic – there's always time for a little romance in this delightful remake of Hato Moa's popular visual novel / avian dating sim Hatoful Boyfriend!

Please Note: No birds were hurt in the making of Hatoful Boyfriend. In fact, many found love.
Forum Thread: Hatoful Boyfriend (by Devolver Digital)
---
Lifeline: Whiteout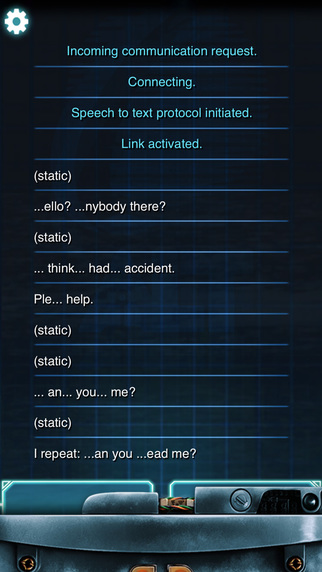 iTunes Description
Alone in a frozen wasteland with no memory of how he got there, a lost adventurer's only hope is his last line of communication – to YOU! Guide him to safety and help him find his identity in this gripping story of survival. Your choices shape the story as you play!

3 Minute Games has partnered with Eipix Entertainment for the next installment of the critically-acclaimed Lifeline series. Lifeline: Whiteout introduces a brand new character, V. Adams! Play on the go with real-time notifications sent to your device or check in with V. Adams throughout your day – waiting for the bus, eating lunch, before bed!

Decisions can have a profound effect. Finish the game and then play again to discover a whole new story when you make different choices.
Forum Thread: Lifeline: Whiteout (by 3 Minute Games, LLC)
---
Mega Tank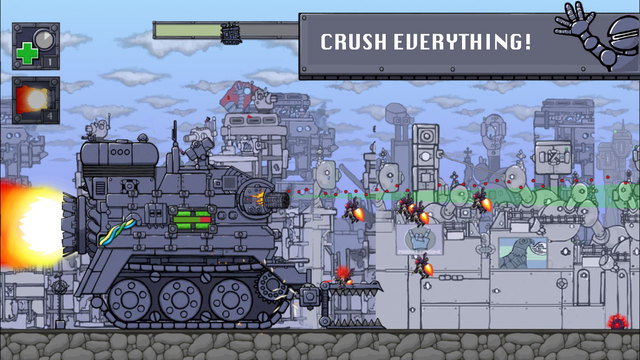 iTunes Description
Earthmart Corporation wants to recycle the old robots to create new model shiny high tech versions.

But there is one thing standing in the way of their devious plan to press you into an iron pancake… your ride…Mega Tank.

Build up the stack-able death machine Mega Tank, crush the enemy beneath your weight, and roll until the treads fall off.
Forum Thread: Mega Tank (By Game Gardeners)
---
MMX Hill Climb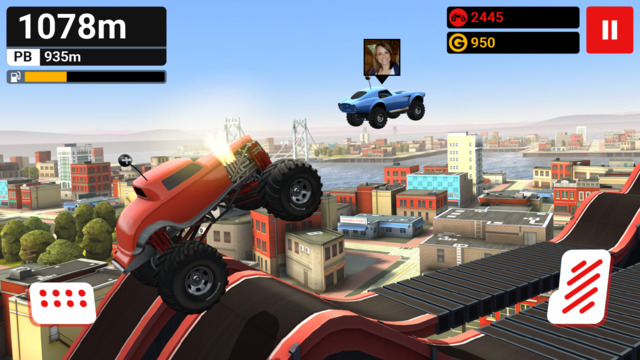 iTunes Description
The most crazy, addictive & FUN physics based racing game ever made.

– Upgrade your truck and own the leaderboard.
– Race your friends & let them know who's the best.
– Loads of courses and vehicles including the Big Rig, the Tank and the Muscle Classic

MMX Hill Climb is the explosive follow up to massively successful MMX Racing. Download and play today.
Forum Thread: MMX Hill Climb (by Hutch Games Ltd)
---
Over the Net 3D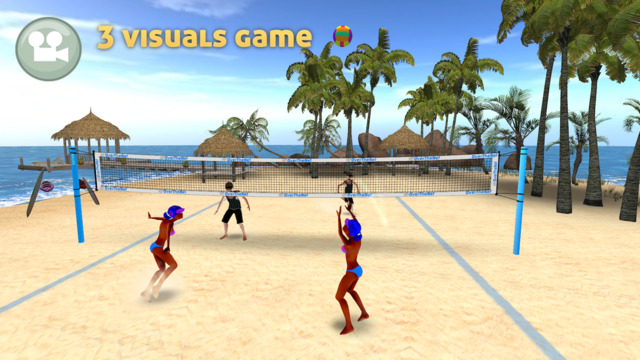 iTunes Description
Designed by the developers of Amiga Over the Net and first iOS vintage version, Over the Net 3D Beach Volleyball has been completely rewritten to provide maximum fun and simple controls. The 3D game visuals provide full immersion and involvement in a single action. Enjoy you to challenge all the teams in the tournament, getting stronger and competitive.

Use your device by clicking buttons on the screen for the beach volley shots, while with the swipe will do powerful spikes or precision lobs
Forum Thread: Over The Net 3D (by Dardari Multimedia)
---
Pirates Bay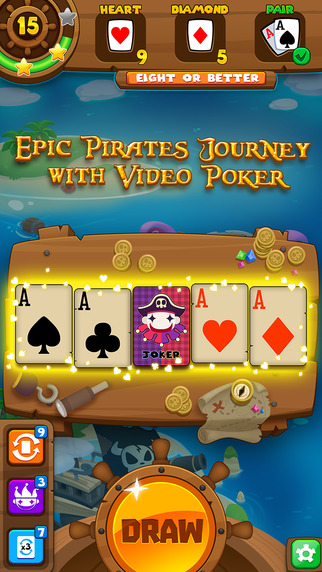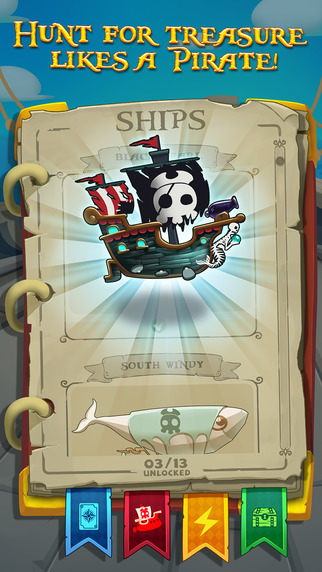 iTunes Description
Pirates, welcome aboard! Sail the Seven Seas, battle epic monters, conquer beautiful and exotic islands! Become a Pirate Captain now!

Pirates Bay is a brand new joy that combines the luck and joy of Video Poker with Pirates Journey.
Forum Thread: Pirates Bay™ (by .Com)
---
Race Illegal: High Speed 3D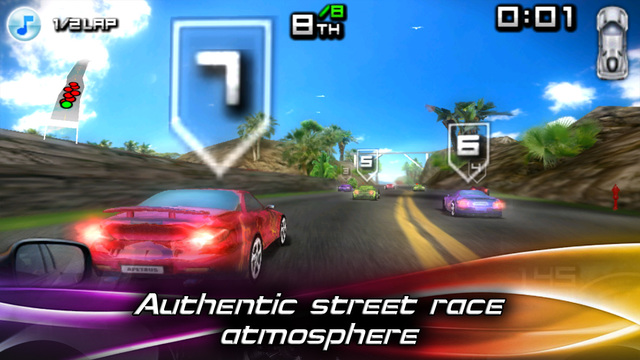 iTunes Description
The smell of freshly burnt rubber on tarmac, the feel of the soft leather in your hands, the sound of engines roaring and crowds cheering, open your eyes and experience racing in its purest form, get ready to take to the streets in Race Illegal.

Finally the true street racing experience has arrived on your phone. Starting your career as a rookie; you need to earn respect out there before you can challenge the best, work your way through an intense and engaging storyline to prove yourself top dog. With 20 tracks to race, 9 cars to choose from and a whole host of customisations there's plenty here for the petrol-head to tinker with.

Real driving physics, insane drifts and nitrous boosts and some of the most visually stunning locations to drive around, Race Illegal has it all. Check out your own driving stats and compare your times and honours with other players worldwide.
Forum Thread: Race Illegal: High Speed 3D (by HeroCraft Ltd.)
---
Road Racing: Extreme Traffic Driving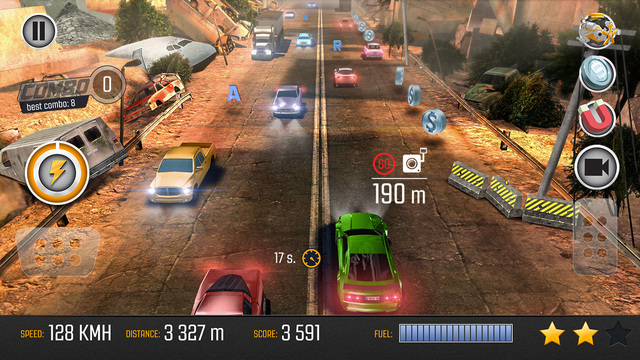 iTunes Description
Experience the ultimate endless racing game. Beat crazy challenges and race in a selection of modified cars.

The next-gen in mobile racers is here! Road Racing brings to you one of the most fulfilling and satisfying traffic dodging experiences in the world.

Standing in the traffic was never an option. Unleash yourself on a ticket-earning rampage in Road Racing. Break the rules, challenge the odds and play to win. Download now!
Forum Thread: Road Racing: Extreme Traffic Driving (by T-Bull Sp. z o.o.)
---
Rockabilly Beatdown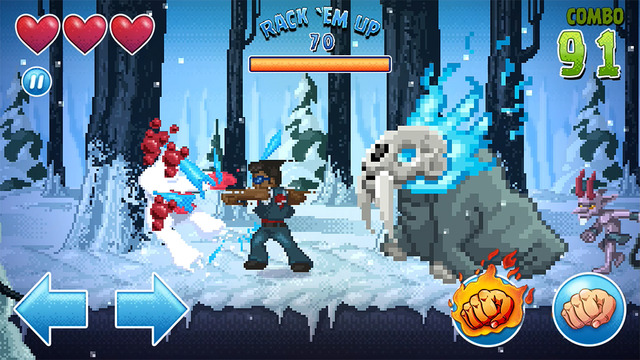 iTunes Description
Get ready to hop on the pain train to pound town, and don't forget to pack your fists!

Rockabilly Beatdown is an "endless puncher." See how long you can survive a constant, ever growing stream of enemies by punching like your life depends on it – because it does! You've got to think fast and hit faster to last as long as you can. Every connected punch is the one that keeps you alive and only the best brawlers get bragging rights if they rack up enough smacks… Will you go down in history as the one punch who whupped them all?
Forum Thread: Rockabilly Beatdown (By Rumblecade)
---
Romancing SaGa 2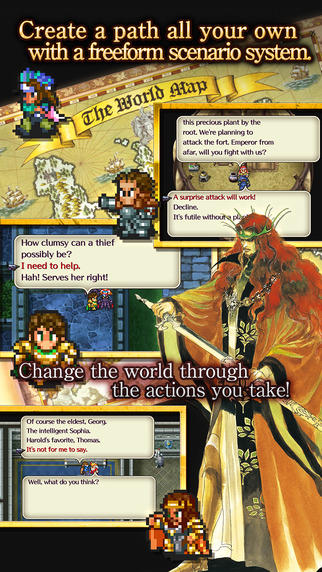 iTunes Description
Romancing SaGa 2, originally released only in Japan in 1993, has been completely remastered and now receives its first ever official English translation!

Alongside DRAGON QUEST and FINAL FANTASY, the SaGa series is one of Square Enix's most beloved. The first three titles were originally branded overseas under the "FINAL FANTASY LEGEND" moniker for Game Boy, and garnered critical acclaim for their complex yet compelling combat system.

Romancing SaGa 2 takes the varied gameplay of other entries in the series and combines it with an open-ended free-form scenario system whose story is as vast as the world in which it plays out. The player takes the role of a succession of emperors, painting the history of the world with each and every action.

Familiar series hallmarks such as formations and glimmers make a return in this unique title.
Forum Thread: ROMANCING SAGA 2 (By SQUARE ENIX INC)
---
Skateboard Party 3 ft. Greg Lutzka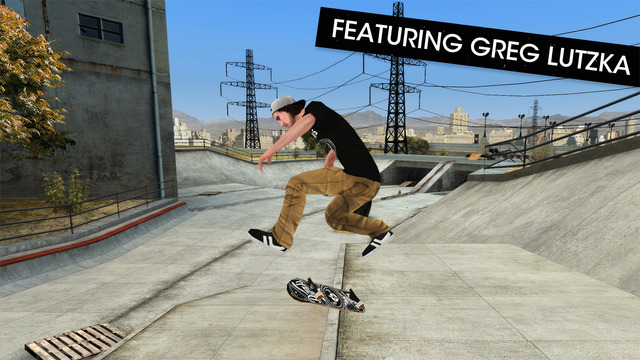 iTunes Description
Skateboard Party is back! This third edition of the popular sports franchise features professional skater Greg Lutzka. Skateboard Party 3 brings the thrill of skateboarding to your mobile device! Hop on your board, learn new tricks and improve your skills in 8 completely unique locations.

Play with your friends using the online multiplayer mode or challenge skaters from all over the world on the leaderboards. Complete over 70 level objectives and achievements, gain experience and upgrade your favorite skater with the coolest gear. Customize your outfits, shoes, boards, trucks and wheels with licensed brands.
Forum Thread: Skateboard Party 3 ft. Greg Lutzka (by Ratrod Studio)
---
Skylanders Battlecast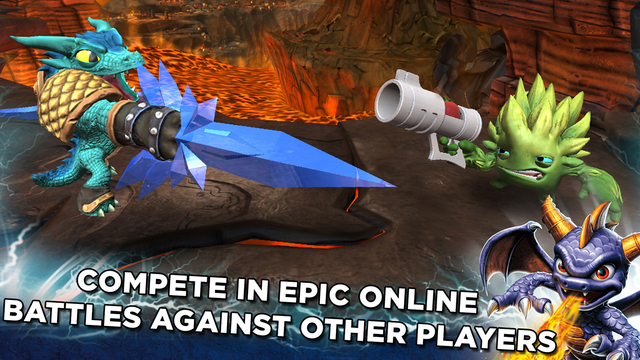 iTunes Description
BECOME THE ULTIMATE BATTLECASTER
The ever powerful Kaos has opened a rift into a mysterious world known as the Second Dimension. In this realm, he has dispatched the most infamous villains from Skylands in an attempt to finally destroy the Skylanders. Standard rules and conventional forms of battle do not apply in this dimension, so the Skylanders must use new powers, abilities, and tactics to defeat the villains and ultimately stop Kaos!

With all of its Elemental Realms captured, a new breed of hero is needed to lead the Skylanders and save the Second Dimension from being conquered by Kaos. It's up to you to become a champion Battlecaster by collecting battle cards, building the ultimate team, and bringing them to life in epic battles never before seen!
Forum Thread: Skylanders Battlecast (by Activision Publishing, Inc.)
---
Sugar Land: Sudoku Quest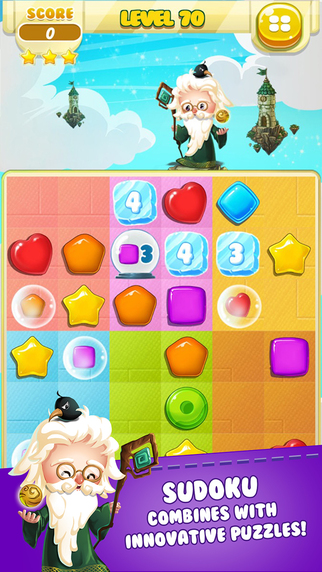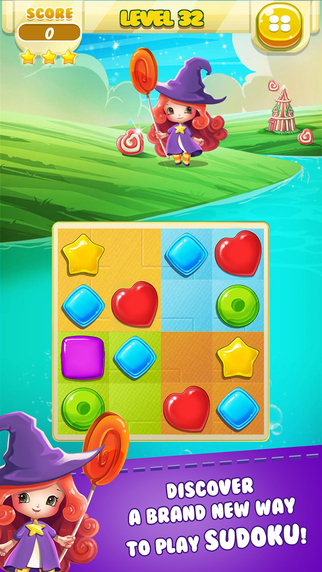 iTunes Description
Sudoku has changed!

If you love classic sudoku, mixed with innovative puzzle elements, you are in the right land! Welcome to the Sugar Land, where we have innovated and forever changed the game you love to play.

Enjoy a challenging, fun, and sweet experience!

Travel through a beautiful world with Violet and her friends, solve addictive puzzles on your journey!
Forum Thread: Sugar Land: Sudoku Quest (by Eligraphics JSC)
---
Teenage Mutant Ninja Turtles: Legends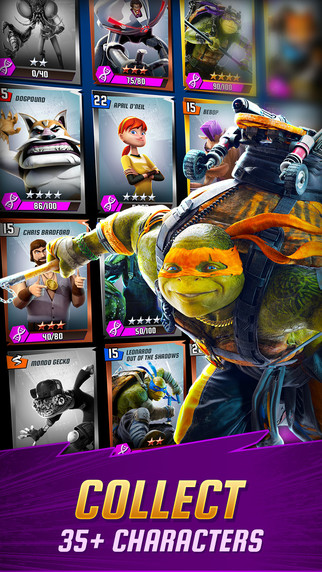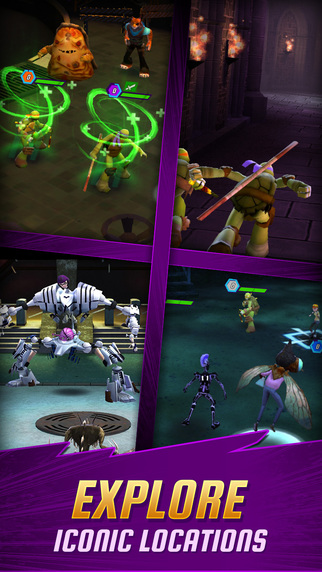 iTunes Description
Bros vs Foes!

At every turn, the Teenage Mutant Ninja Turtles have thwarted Kraang Prime's plans to terraform the Earth into Dimension X. What's an evil overlord to do? Hatch a nefarious new scheme, to create an army of Ultra Mutants! Everywhere, the Kraang have kidnapped mutants – including the Ninja Turtles – for their DNA!

With his brothers pulled through a Kraang Dimension X portal, Leonardo must recruit the Ninja Turtles' allies and foes alike before it's too late.

Hang on to your shells!
Forum Thread: Teenage Mutant Ninja Turtles: Legends (by Ludia)
---
Thunderbirds Are Go: Team Rush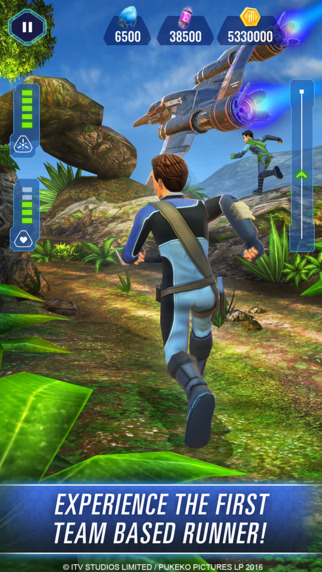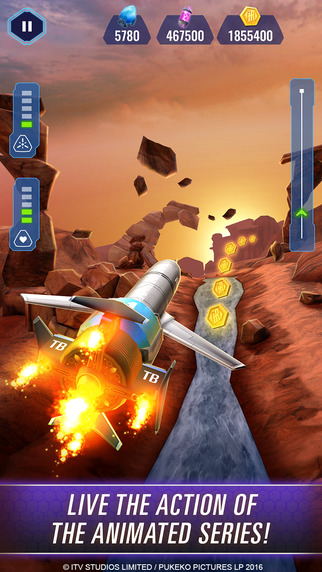 iTunes Description
International Rescue, we have a situation!

An evil mastermind is trying to take over the world… And only you can stop him! Join International Rescue on an amazing adventure full of action, hi-tech gadgets and the mighty Thunderbirds!

Are you ready to save the world from The Hood?
Forum Thread: Thunderbirds Are Go: Team Rush (by Miniclip.com)
---
Tomb of the Brain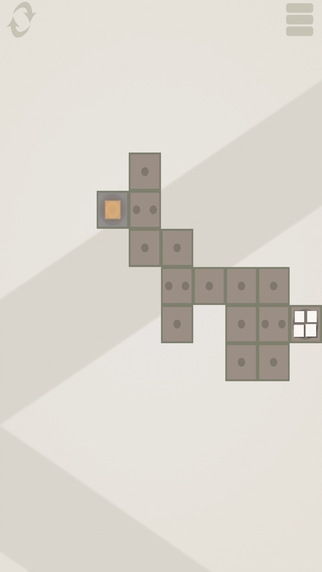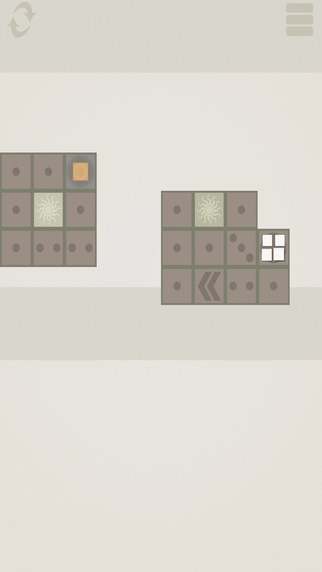 iTunes Description
Challenge your brain in great puzzle game. This is a tomb of the brain! Tomb of the brain aka Temple 3 is a unbelievably addictive brain workout. Feed your logic skills with this game.

After a year and a half of work, finally the Tomb of the brain was finished. Several times have changed graphic design, music and sound effects. I changed the size of the board puzzles have been added and received some elements repeatedly redesigned boards and finally was completed. This game buried my brain. I wanted to do it as best suits me and I hope it will also suit you. Try to play and see if it will get you fit. Why did I do? This game could do it faster but did not want to, I wanted to do it according to my vision (which is changing and so I changed the Tomb of the brain aka Temple 3 too)
Forum Thread: Tomb of the brain (by Two Hands Lab)
---
TrueFalse – Smart of Dumb?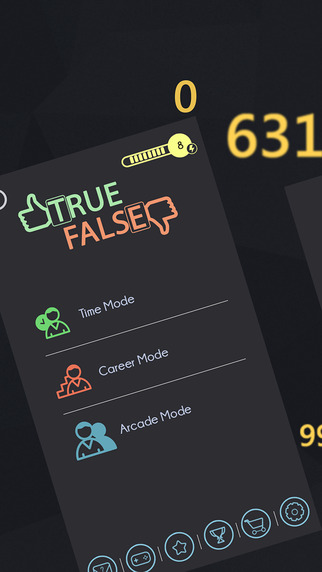 iTunes Description
Are you smart or dumb? How well do you know basic facts and counter facts around you?…Make a high score, share with your friends to prove how smart you are, complete all levels, feel the power and awesomeness of being smart.

ENTER THE HOVERBOARD COMPETITION

Complete all 200 levels and share your final gameover screen on Instagram, Twitter or Snapchat to be entered into the Hoverboard competition.

Show the world you are the smartest!!
Forum Thread: TrueFalse – Smart or Dumb? (by Multiple Codes LLC)
---
VOEZ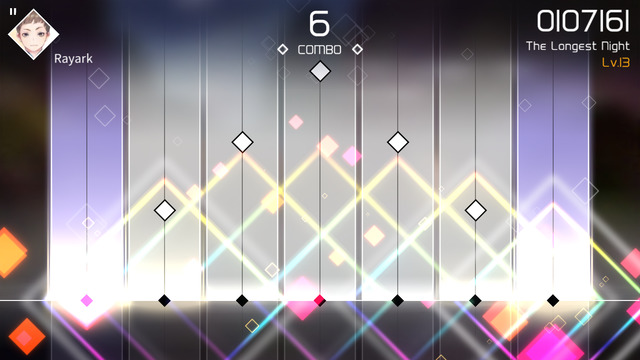 iTunes Description
Following the success of Cytus and Deemo, two titles that took the world by storm,
Rayark developed at full force to deliver the long anticipated rhythm game VOEZ which has now officially arrived! VOEZ invites you to ride along the remarkable journey of a teenage dream!

Story: "Please listen to this song of mine, and let's keep going on!"
Chelsea, a girl who wholeheartedly loves baking and singing. Due of a sudden incident, she decided to pursue a mutual dream with her classmates from Lan Kong High School, thus leading to the birth of their band VOEZ. Over time they faces obstacles and fight hardships together, completely devoting themselves to band practice so the world may hear their voices.
Forum Thread: VOEZ (by Rayark International Limited)
---
Warp Shift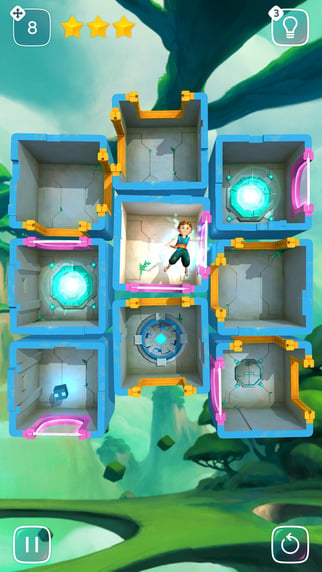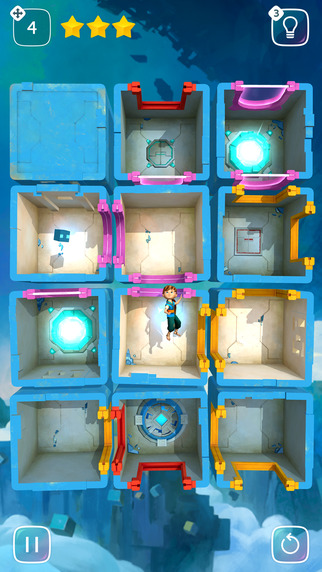 iTunes Description
Warp Shift is a unique puzzle game set in a mysterious world. It takes you on a marvelous journey that challenges your mind and stimulates your senses. Experience beautiful visuals, challenging puzzles and intriguing sound design.

Guide the little girl Pi and her magical companion through the maze-like confines of the enigmatic ancient chamber that keeps them trapped. Think ahead and alter your surroundings wisely to usher Pi back home – one swipe after another. Embark on an audio-visual voyage through time and space, never knowing where your next step will lead you.
Forum Thread: Warp Shift (by FISHLABS)
---
4 Seasons – logic of nature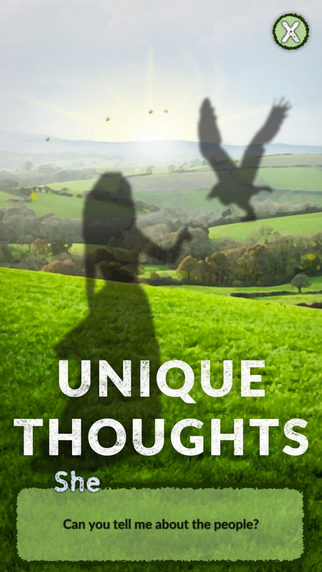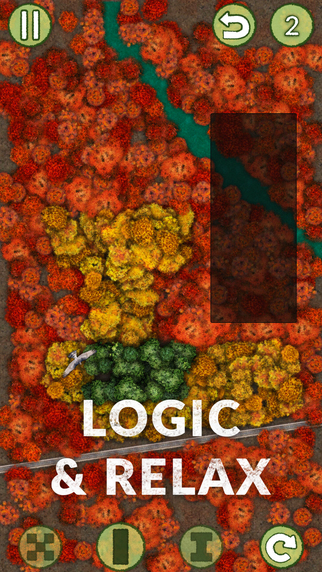 iTunes Description
Have you ever feel the Power of Nature?! Observe how forest is changing during the year? In the game you have this power and you are helping the Nature to properly change the forest, to upcoming season.

During play you will unlock a conversation between the eternal raven and the mysterious creature. They talk about us, about humans. Have you ever think, how the eternal creatures understand our daily desires & behaviors?
Forum Thread: 4 Seasons – logic of nature
---