I have to admit that ever since the latest generation Apple TV launched last fall with a true App Store and a bazillion games, I haven't really played many games on it since that initial week or so of checking things out. It's not that I don't enjoy playing games on the big TV in my living room, it's more a problem of already having more awesome games than I can handle on my iPhone and not really having any additional time in the day to plunk down on the couch and get my Apple TV on. This is probably why I didn't notice that late last week one of my all-time favorite iOS games The Incident launched on the Apple TV with an awesome new local multiplayer mode.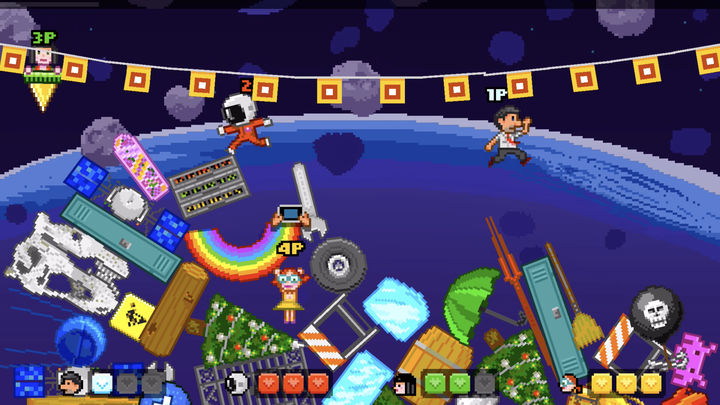 The multiplayer mode takes the familiar concept of staying on top of a pile of increasingly absurd objects that are falling from the sky without letting too many of them bonk you on the head and end your game, but since you're playing with multiple people at the same time, you're also trying to sabotage those other players while keeping yourself safe. It adds that wonderful element of couch gaming where you get to screw your buddies over and laugh in their face about it. While The Incident itself works extremely well with the Apple TV Siri remote, you can also use MFi controllers and even the iOS version of The Incident (Free) which was recently updated with the ability to act as a controller for the Apple TV version.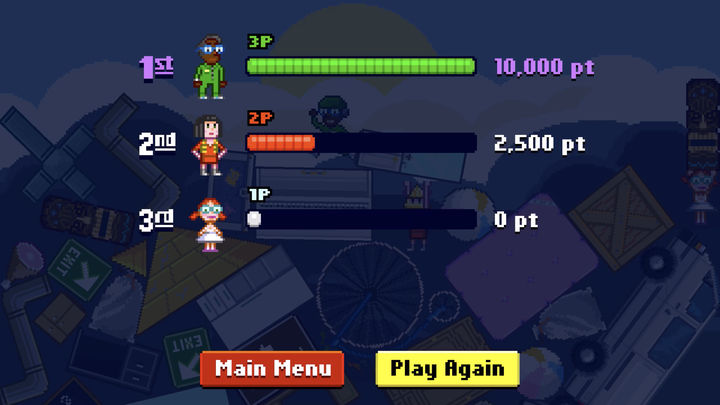 While The Incident on Apple TV is not Universal with the iOS version and thus is an extra purchase, I think this amazing new multiplayer mode is well worth the price and should pay for itself the first time you screw over your friend in order to save your own butt. If you don't have an Apple TV and for some reason haven't heard of The Incident before, it's held up incredibly well in the nearly 6 years since its original debut, and I'd heartily recommend checking it out.