Hello everyone, and welcome to the week! It's time once again for our look back at the noteworthy updates of the last seven days. Wow, what happened here? Was everyone else on holidays? Did everyone cut out to watch Civil War? There isn't much this week, but I've done what I can to round up some interesting updates. Of course, you can keep an eye out for updates yourself using AppShopper Social (Free), the watchlist in the TouchArcade App (Free), or by participating in the TouchArcade forums, but this weekly summary is here to fill in the things you might have missed. Let's dig in!
Astrå, $0.99 The quirky and cool Astra got a fairly big update that adds two new special levels to the game. There's been some adjustments to the camera system, some new languages have been implemented, and the UI and menus have gotten an overhaul. The developers have also given the game's difficulty level another balancing pass, along with the staple bug fixes and tweaks we all know and love.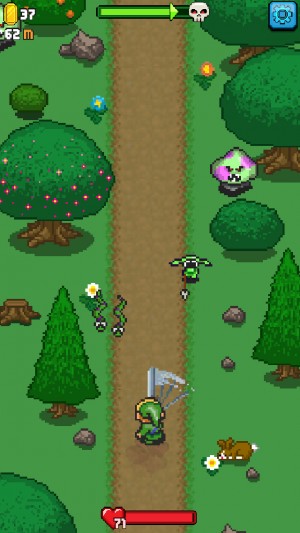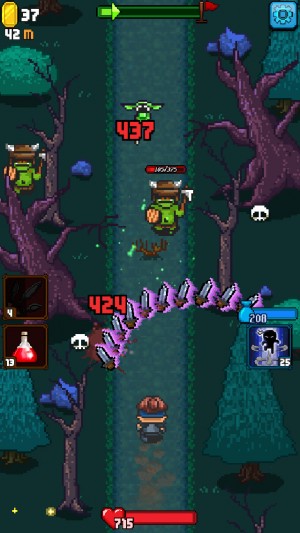 Dash Quest, Free Dash Quest has a new dungeon in its latest version. It's called the Desert Ruins, and I'm sure you can imagine what it entails. There's a new Fairy Fountain in the Dungeon Shop, where you can get a gift or pick up some nice bonuses. The developers, being the good sort of folk, have reduced the frequency of ads popping up between levels and play session, too. Apart from those things, there are the usual bug fixes. Let us never take those lovely fixes for granted.
Fallen London, Free Fallen London is a really cool game, but it has a lot of technical issues in its mobile form. This update seeks to address some of the bigger ones, reducing loading times, improving the servers, and straightening out a few bugs. You can also now adjust the text size from the game settings. Hopefully, things will work out better for this game now, because it truly is quite the game when everything's running properly.
Mucho Taco, Free Mucho Taco has … mucho… new stuff in this update. Did I use that correctly? I don't actually speak Spanish. There are now more ingredients, a new special map to complete, more stats and achievements, a lot of new relics, and more. If you thought you had seen all the tacos you could see, you were wrong. Dead wrong. And not nearly appreciative enough of tacos.
DEEMO, $1.99 Rayark may have a new rhythm game coming out in a few weeks in the form of VOEZ, but they're not finished adding content to their old ones yet. Deemo's latest update adds five new free songs along with a few new paid packs. I imagine all hands will be focusing on VOEZ for the next little while, so best to enjoy these additions to Deemo while they're still coming. Anyway, I love this game, so I'm going to go ahead and give it the coveted Update Mondays Most Spider-Mans Of The Week award.
Disney Magic Kingdoms, Free You know what? I'm just going to say it. I enjoy a good Disney movie as much as the next person, but I have no idea why Sleeping Beauty is so canonized. It's easily one of the weaker movies in the Disney animated line-up. Maleficent is cool and memorable, but the rest of the cast is utterly plain, and the movie on the whole is really boring. Oh well, if you like Sleeping Beauty, this update is for you. Aurora, Prince Phillip, Fauna, Flora, and Merriweather have been added to the game, along with a bunch of Sleeping Beauty-related items. Donald Duck also makes the scene, and the storyline content has been expanded with some material from Tangled.
Sonic Dash 2: Sonic Boom, Free Given how long a life certain games seem to have on the App Store, it's kind of funny to think that Sonic Dash 2 is going to be a testament to the garbage pile that is Sonic Boom for years to come. Anyway, this update adds a new Mountain Zone to the game, along with a special event for Sticks. I guess that's the badger with the hair that looks like Aika's, from Skies Of Arcadia. I'm telling you this so that you don't have to Google her. Don't ever Google a Sonic character.
Drive Ahead!, Free Well, I'm not going to hide that this update is only here because it involves dinosaurs. I'm honest that way. Anyhow, Drive Ahead! has some new dinosaur missions, and you can dress for success by taking out one of four new dinosaur vehicles and popping on one of three special dinosaur-themed helmets. Even the arenas are in on the act, with four new tropical areas that will have you daydreaming about eating lawyers.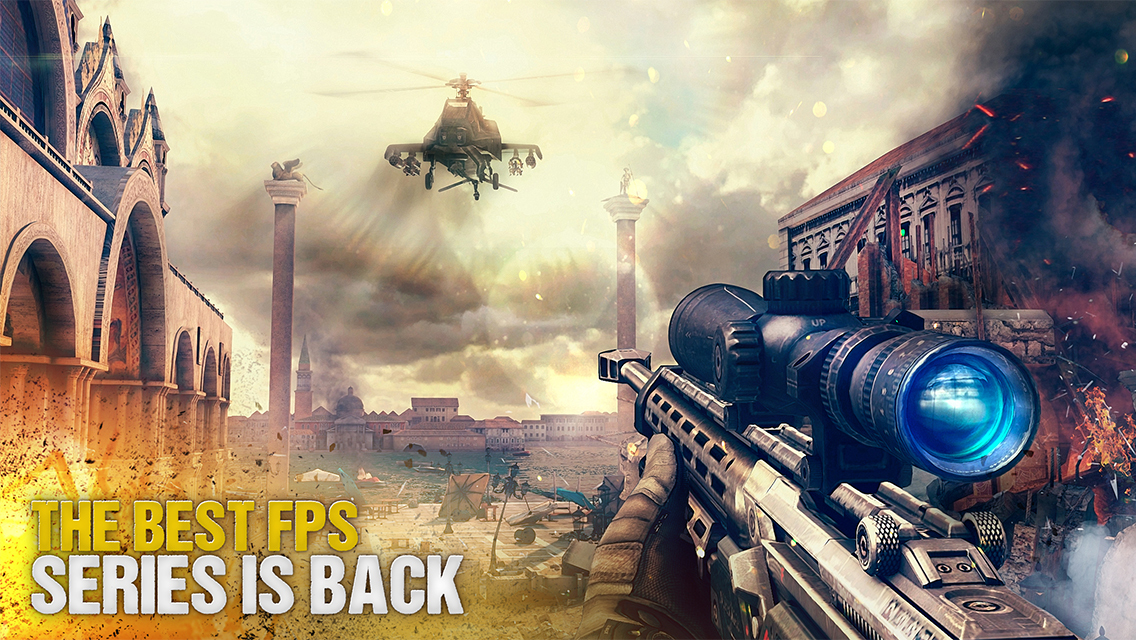 p0
Modern Combat 5, Free The much-requested ability to have custom lobbies has finally been added to Modern Combat 5, along with a couple of new armor sets and a new multiplayer map. That new map is called Conversion, and it's apparently a carefully-balanced one. As for the armor, there's the medieval Japanese-themed Ronin set, and the Renegade set, which probably has very little to do with the 90s TV series starring Lorenzo Lamas. But it should.
OPUS: The Day We Found Earth, Free OPUS's latest update adds a bunch of nifty little things to the game. There are some new missions, new armor, redrawn cut-scenes, more achievements, a lot of improvements to the UI, and improved localizations in Japanese and French. The developers have also added a feature that allows you to watch cut-scenes you've already seen whenever you like. Just a fair warning, some of this new content is connected to an IAP.
ZENONIA S: Rifts In Time, Free Much as I miss the old Zenonia, I have to admit that Gamevil is doing a really good job with Zenonia S so far. The newest update adds a new Volcanic Region stage, a new skill resistance, some new high level accessories, new skills for a few of the different job classes, and an improved UI. I'd love to see them do another single-player, offline Zenonia game again, or even just bring back and update the old ones, but I'm having fun with this game in the meantime.
World of Tanks Blitz - 3D War, Free After the last update had players less likely to say "Tank You" and more likely to use another four-letter word instead, Wargaming had their work cut out for them with this one. It seems to be a better update all around, adding in training rooms where you can just mess around with other players, an eighth level for clan supply, an improved Black Goldville map, and some balance adjustments to matchmaking and certain tanks.
Clash Royale, Free Yes, even in Update Mondays, Clash Royale! Okay, so this update has been more than covered by previous stories written on the site, and as I don't play this game, I'm certainly poorly qualified to go in any deeper. So let's just say: six new cards, new rewards, an added spectator mode, and some balance changes. Some will win, some will lose, some were born to sing the blues.
Disco Ducks, Free Update Mondays has a self-imposed obligation to feature at least one free-to-play match-3 game per article, and if you're going to do that, it might as well be a game with disco-dancing anthromorphic ducks. Disco Duck has 30 new levels in its latest episode, and some new music that ties into its temporary baroque theme. Wow, new music in a game like this? Imagine if King added a second song to Candy Crush Soda Saga or something. It would be bananas!
That about wraps it up for last week's significant updates. I'm sure I've missed some, though, so please feel free to comment below and let everyone know if you think something should be mentioned. As usual, major updates will likely get their own news stories throughout this week, and I'll be back next Monday to summarize and fill in the blanks. Have a great week!