Whatever that so-called "lull" was during the past couple of weeks while Apple filled up their feature slots with Earth Day stuff, it's definitely over now. There is TONS of new iOS games this week, with lots of high-profile stuff we've been waiting on as well as a lot of surprise games that look pretty interesting. So dig into the big ol' list below, check out what people are saying in the forum threads, and let us know in the comments which games you're interested in grabbing this week!
---
Airline Director 2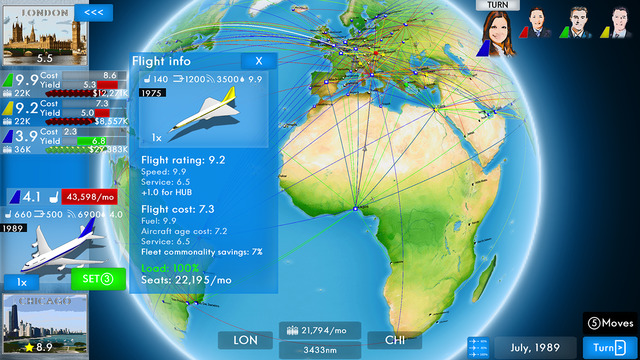 iTunes Description
Airline Director 2 is a management game set in the challenging field of commercial aviation.

As the airline manager you will open routes and build connections between the world's greatest cities.
You can choose to develop your company as a low cost carrier or build it into a 5-star premium airline
with high quality service and supersonic jets.

Can you rise up as the best CEO and become a tycoon?
Forum Thread: Airline Director 2 (by Joona Vartiainen)
---
Aliens vs. Pinball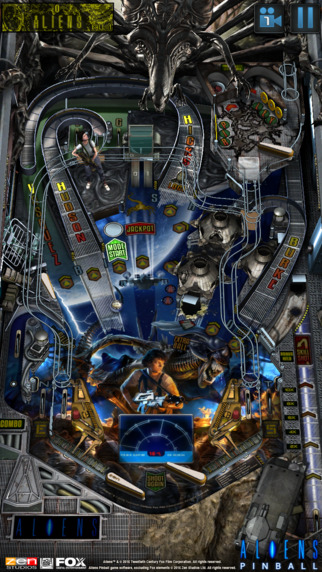 iTunes Description
Aliens vs. Pinball combines three exciting pinball tables into one terrifying game inspired by the ALIEN franchise!

Join Ellen Ripley as she confronts the Alien Queen and helps the Colonial Marines eliminate LV-426's alien infestation on the Aliens Pinball table. Help Amanda Ripley survive the dangerous halls of Sevastopol Station while evading a merciless Xenomorph on the Alien: Isolation Pinball table. Defeat Xenomorphs, rise in the ranks of Yautja society, and choose your allies wisely on the Alien vs. Predator Pinball table.
Forum Thread: Aliens vs. Pinball (by ZEN Studios Ltd.)
---
Amidakuji Knight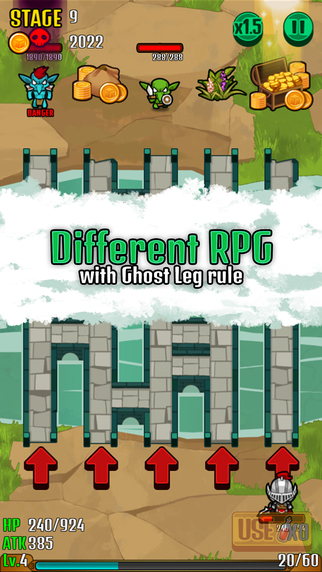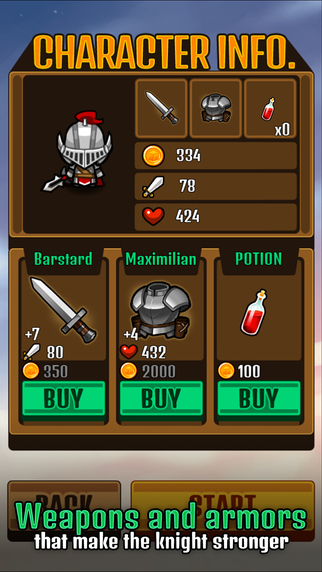 iTunes Description
Ghost leg rules meets RPG!
Select the best path and save a princess!

A long long time ago, there was a beautiful and peaceful kingdom.
One day, a princess of the kingdom inadvertently released the evil born gargoyle from a magical book.
The evil monster kidnapped the princess and locked her in Amidakuji island.
Amidakuji knight, only you can save her!
Forum Thread: Amidakuji Knight (By Magic Cube)
---
Apestorm: Full Bananas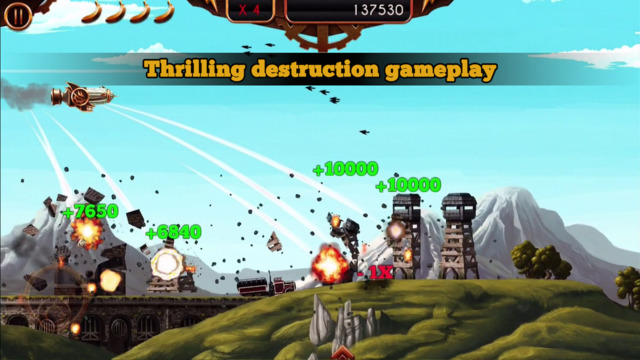 iTunes Description
Fugitive Apes have taken to the skies in search of revenge after humans have destroyed the planet. Command their stolen zeppelin and save nature from man…one bomb at a time!

Apestorm: Full Bananas is a side-scrolling zeppelin bombing game set in a steampunk world. Gain points by carefully dropping bombs on factories, warehouses, and other man-made objects. Adjust the zeppelin's speed and altitude to alter range, missile trajectory and to ensure pinpoint precision.
Forum Thread: Apestorm: Full Bananas (By Channel 4)
---
Audio Game Hub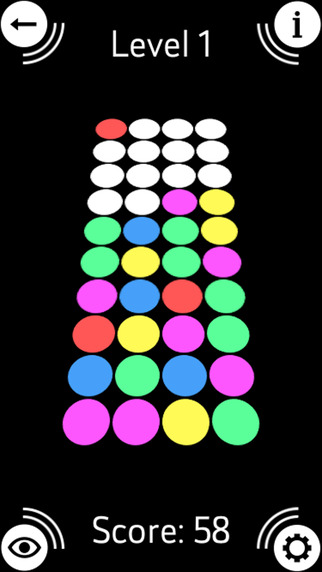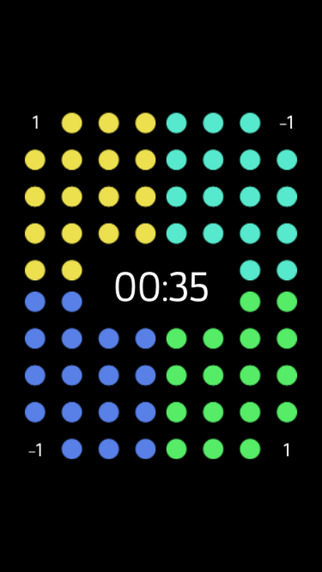 iTunes Description
Audio Game Hub is a set of eight experimental arcade videogames that use audio as their primary interface – making them accessible for both sighted and non-sighted users.

Dive into a rich world of sounds and experience the unique collection of mini audio games. Close your eyes and let your imagination flow.

Play in the casino, attend the medieval archery contest, escape the dark labyrinth, fight the finest samurai warriors and improve your memory at the animal farm. Play it on your smartphone, tablet or computer.
Forum Thread: Audio Game Hub (by Grabbit)
---
Blokout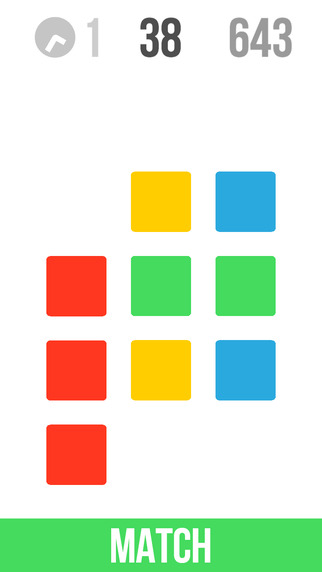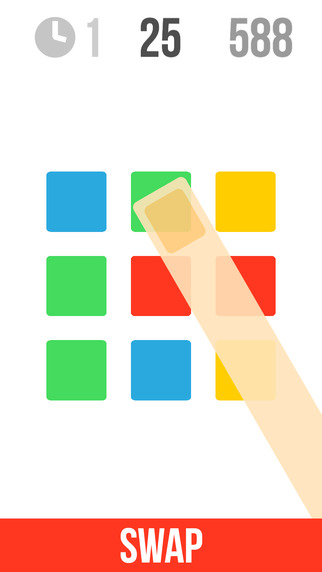 iTunes Description
Blokout is a super fast, challenging and addictive high scoring puzzler. Quickly swap and match blocks to make rows and columns of the same color. Stay calm and react fast to avoid the Blokout. Create awesome combos, progress through the levels/time limits and get the highest score. #Blokout

Can you beat the Blokout?
Forum Thread: Blokout (by Natty Games)
---
Color Maze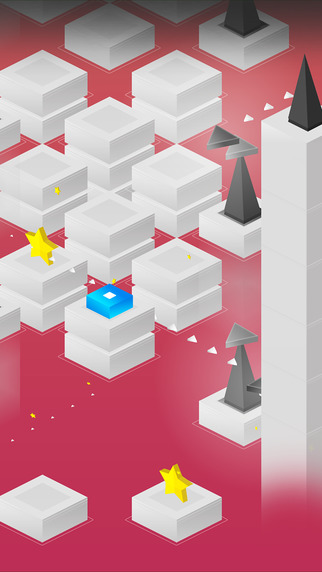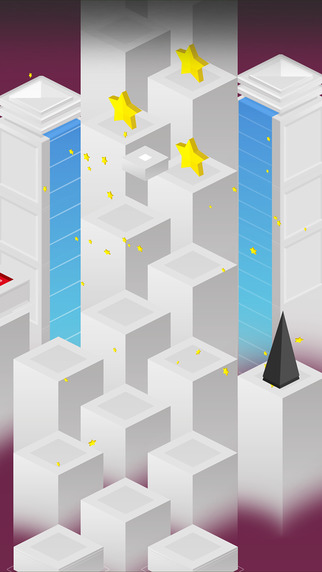 iTunes Description
Jump through the world of white towers and Vibrant Paths that is the Color Maze.

Leap past stacks and tiles, trigger switches, ride lifts and enter portals that will change the course of your journey.

With simple one touch controls, tap left or right to jump and follow the coloured paths and navigate through the maze. Avoid the enemy arrows and don't miss a step or you'll disappear into the abyss!

Will you conquer the heights and soar to the Top of the Leaderboards?
Forum Thread: Color Maze (by RisingHigh Studio)
---
Disney Magical Dice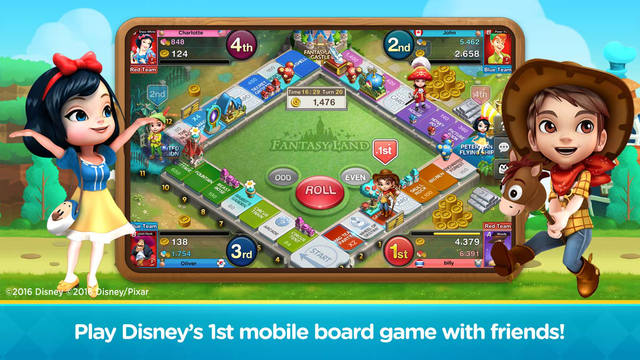 iTunes Description
Disney's 1st mobile board game!
Join a cast of Disney Characters in Disney Magical Dice! Embark on an epic adventure! COLLECT cards and ROLL the magic dice to journey across fantastic Disney worlds!

CREATE your avatar and choose from a variety of Classic Disney costumes! This property trading board game will allow you to explore your dream Disney world.

Play with your friends anywhere, anytime!
Forum Thread: Disney Magical Dice (by Netmarble Games Corp.)
---
Dino Bash – Dinosaurs vs Cavemen Defense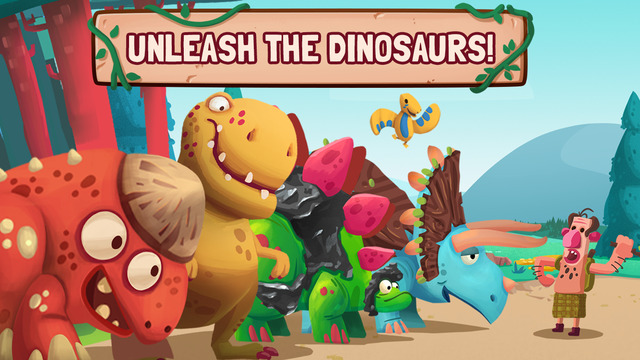 iTunes Description
The dinosaurs and their egg are under attack by hungry cavemen and only you can save them in this action-packed defense game.

Lead the dinosaurs in a Jurassic tug-of-war battle against primitive humans to defend your egg from their merciless appetite. Build ground defenses, deploy aerial attacks, and summon dinosaurs to avoid extinction.
Forum Thread: Dino Bash – Dinosaurs vs Cavemen Defense (by pokoko studio)
---
Dog Mendonca
iTunes Description
Monsters are real. And they are all hanging out in Lisbon, the beautiful yet haunted capital of Portugal. But suddenly, all the vampires, specters and ghoulies vanish from the streets (or wherever else they had been hiding). So it is time for supernatural sleuth Dog Mendonça and his otherworldly posse to hit the scene and save the day with bravado, wit, determination and the occasional use of force.

The Interactive Adventures of Dog Mendonça & PizzaBoy is a hilarious graphic adventure for smartphones and tablets. The game is based on a fan-favorite graphic novel series published by Dark Horse and praised, among others, by horror icon George Romero ("Dawn of the Dead"). Solve ridiculous riddles, meet grotesque characters, visit spooky locations, have whacky conversations and enjoy no-holds-barred humor. Laugh, cry, shake, revel, ponder, marvel, freak out… and laugh even more!
Forum Thread: Dog Mendonca (by FISHLABS)
---
The Game Quantum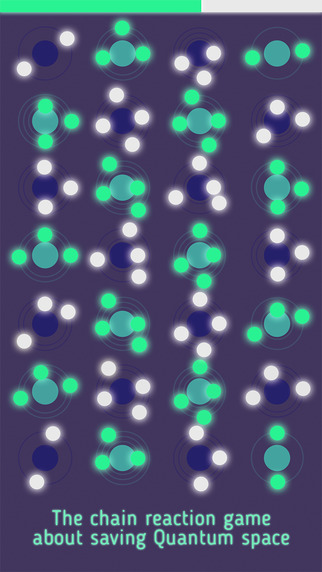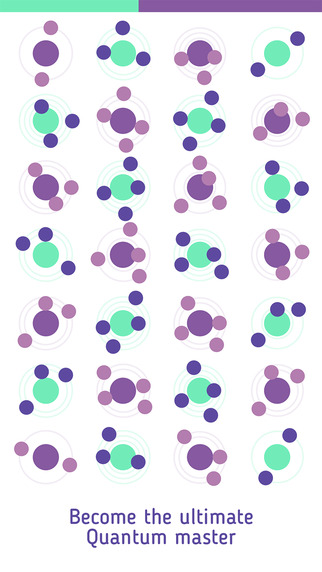 iTunes Description
An elegant chain reaction game finally comes to iOS.

Set in the beautiful world of Quantum, vanquish your opponents and occupy all their nuclei with the help of your electrons and save Quantum space.

When maximum electrons are reached, the atoms explode and the electrons move to neighboring nuclei. Strategically place your electrons to eliminate your opponent and make Quantum space your own. Use the duality power up in your time of need.
Forum Thread: The Game Quantum (by Pratik Luharuka)
---
Goo Saga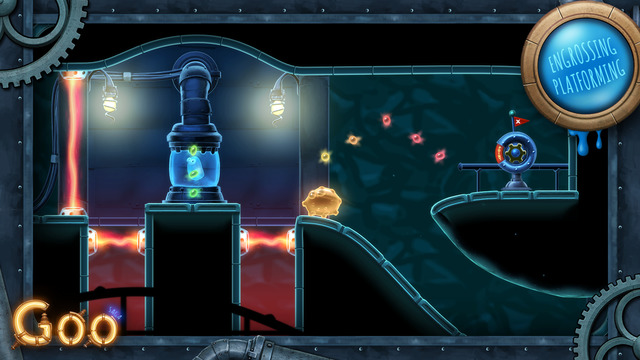 iTunes Description
Goo Saga is a platform adventure game where the player guides an elastic creature named Goo in a perilous journey to find his creator – and with him, the mysterious purpose of his own creation.

Will Goo succeed? Puzzles, deadly traps and an army of foes in a labyrinthine underwater lab block his way. Goo's destiny is in the player's hands.
Forum Thread: Goo Saga (By TokaLoka)
---
illi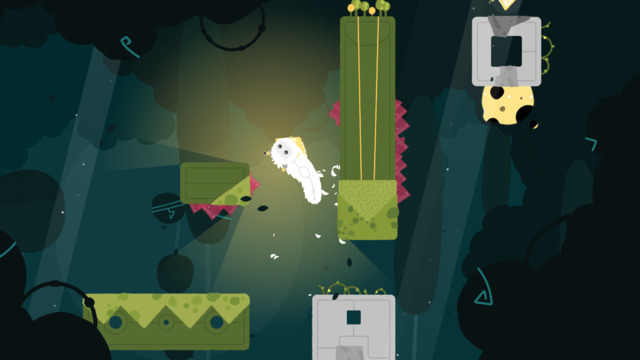 iTunes Description
illi is a polished one button platform puzzler. As the creature illi, you jump your way through a strange world where gravity follows you! Things you take for granted in your world is different here. illi travels through portals and enters barren worlds where she gathers light crystals that remain. The creature illi can bend the fabrics of the world and make gravity-defying jumps. Each new unique world introduces new mechanics, traps and obstacles, which will make each world a bigger and more difficult task than the last.
Forum Thread: illi (by Set Snail)
---
Mission Z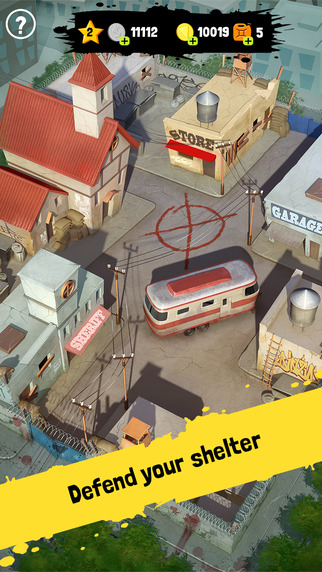 iTunes Description
New York, the 12th of January 2019:

"Zombies invaded Central Park a week ago. They are now at the gates of my shelter. I have to kick them out before they become too numerous. Hopefully, Randy will have a lot of weapons and equipments to help me defeat every zombie out there."
Forum Thread: Mission Z (by Bulkypix)
---
Now Escape
iTunes Description
Touch & Drag to avoid obstacles. These neon-like traps can surprisingly transform right before your very eyes – stay focused and use your reflexes… Now Escape!

FLOW WITH THE BEAT
STAY COOL IN THE HEAT
USE SKILLS NO CHEAT
REWARDS ARE NEAT
NOW ESCAPE NO RETREAT
Forum Thread: Now Escape (By cherrypick games)
---
Outdodge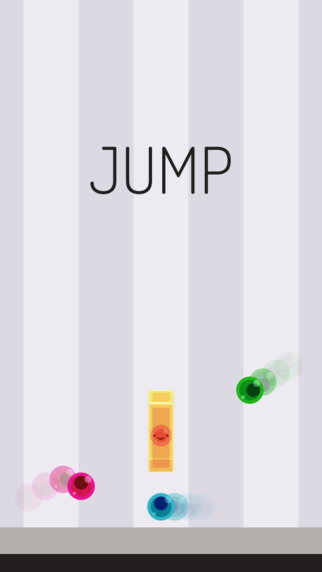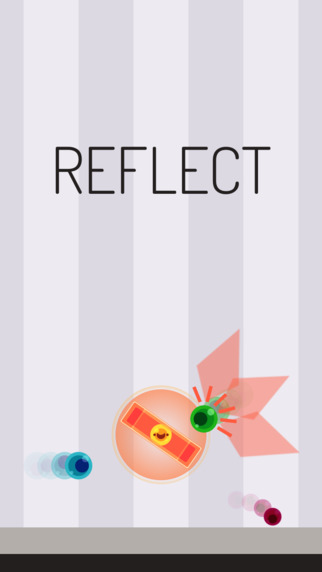 iTunes Description
Jump. Crouch. Reflect. Jump. Crouch. Reflect. Jump. Crouch. Reflect. Jump. Crouch. Reflect. Jump. Crouch. Reflect. Jump. Crouch. Reflect. Jump. Crouch. Reflect. Jump. Crouch. Reflect. Jump. Crouch. Reflect.

Actual Description:
Outdodge is a colorful reaction-based game starring a cute spry jelly who can jump and twirl-parry to avoid incoming balls. With these simple, nuanced actions and tight controls, your goal is to jump, crouch, and reflect for as long as possible while the chaos (and your finesse) build up.
Forum Thread: OUTDODGE (By Ludoko Studios)
---
Pathfinder Adventures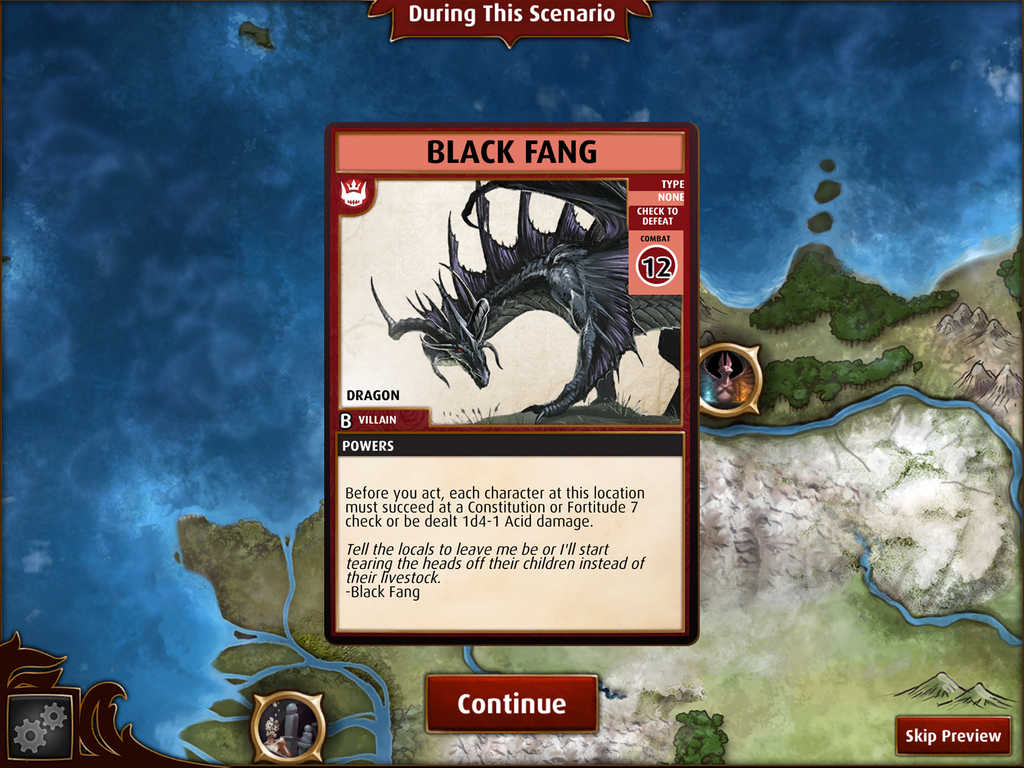 iTunes Description
Pathfinder Adventures, the digital adaptation of Paizo Inc.'s Pathfinder Adventure Card Game, translates the world's best-selling Pathfinder Roleplaying Game into an entirely new breed of card game, where players cooperatively battle monsters and villains, and acquire new feats, items, weapons and allies.

Role-players will find the game's character development very familiar. Characters have classes such as fighter, wizard, and rogue, as well as numbers that define strength, dexterity, intelligence, etc. You'll improve your character by acquiring new items, allies, spells, and weapons as you explore and overcome challenges; over time, you'll be able to customize your deck to better suit your own individual vision of your character.
Forum Thread: Pathfinder Adventures (by Obsidian Entertainment)
---
Risky Road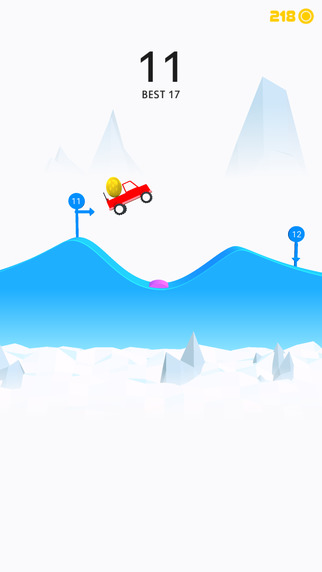 iTunes Description
Drive as far as you can and keep the egg safe. Get the right speed to pass obstacles. Just tap the screen to accelerate and pass obstacles, keep the egg safe !

Collect coins and bonus letters to unlock new cars and egg colors.

How far will you go ?
Forum Thread: Risky Road (By Ketchapp)
---
Rivulet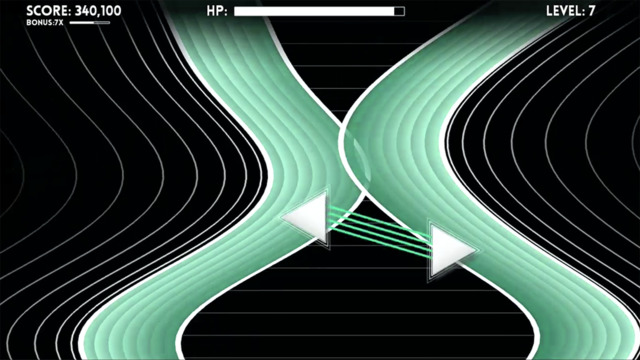 iTunes Description
Rivulet is a psychedelic, multitouch, endless runner game.

This is an arcade game with a unique multitouch mechanic. By keeping the tips of your triangles in the rivers, you will score points and advance to new levels and difficulties – hit the outer edges and you'll lose health. If you stay in the rivers for a consecutive amount of time, you'll score a bonus at the end of the round. Once you're out of health, game over. You can even play with 2 people on the same screen if you would like.

Each level presents a new challenge, how long can you last?
Forum Thread: Rivulet (By Blair Neal)
---
Spellbinders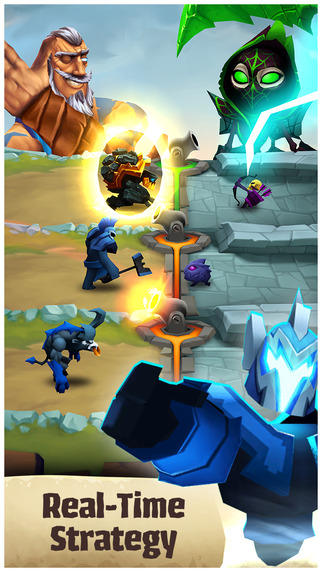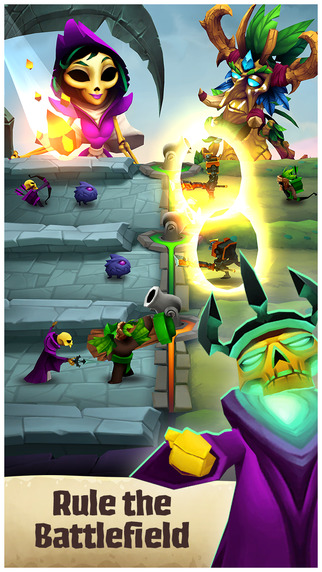 iTunes Description
For eons, the Titans have fought for fame, glory, and bragging rights in an eternal struggle. As a Spellbinder, YOU control the battlefield. Choose a Titan, command an army of fearless minions and dust off your favorite spell book. Awaken powerful Ancient units from their slumber to tip the scales of war. Devise the perfect strategy and lay siege to your opponent's base. The lines are drawn, the cannons are loaded and the battle has begun. Lead your Titan to victory – by any spells necessary!
Forum Thread: Spellbinders (by Kiloo)
---
Stack Square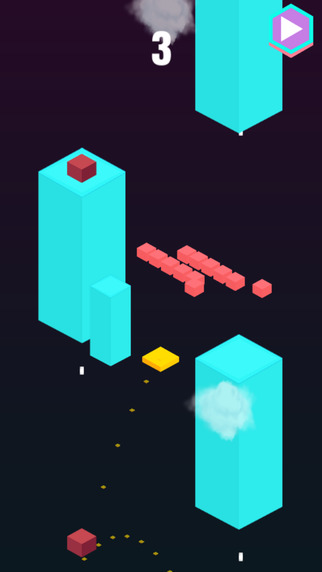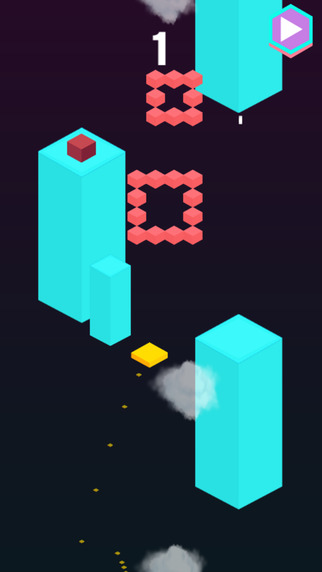 iTunes Description
How high can you jump?
Stack the square going up the blocks as high as you can!
Tap to jump to each iceberg, be careful not to get hit by the other obstacles.

◉ Simple One tap controls & Beautiful graphics designed
◉ Beat your friends top score & Compete for the best score in the world

How far can you get? Hop until you drop!
Forum Thread: Stack Square (by BU ENTER JSC)
---
Star Mania 2016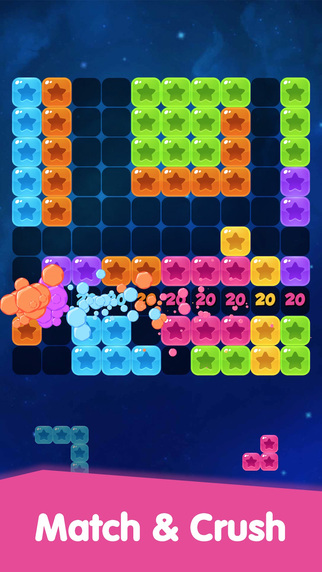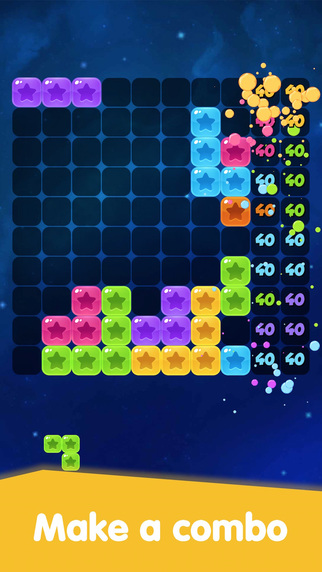 iTunes Description
Star Match is a cute board puzzle game. It's kinda another variation of Tetris.

Place the giving shapes on board and fullfill a row or or columne to crush them.

You can also crush multi-row or multi-col with a move to make a combo which will boost your score.

Star Match is very easy to learn and fun to master. It's one of your best choice of picking a puzzle game.

Global leaderboard available in this game and grab it now and beat players all over the world
Forum Thread: Star Mania 2016 (by Ma Long)
---
Swing Square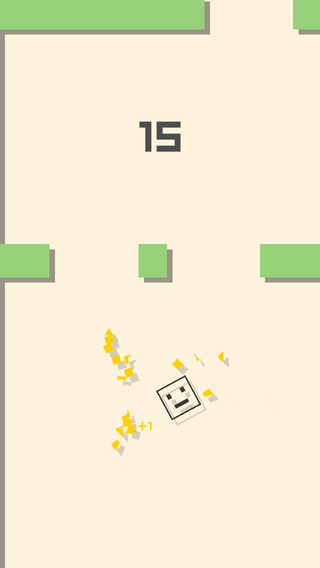 iTunes Description
Simple game. Just touch to swing.
Avoid the blocks. Pick the stars.
Forum Thread: Swing Square (by Ziling Guo)
---
Taichi Panda: Heroes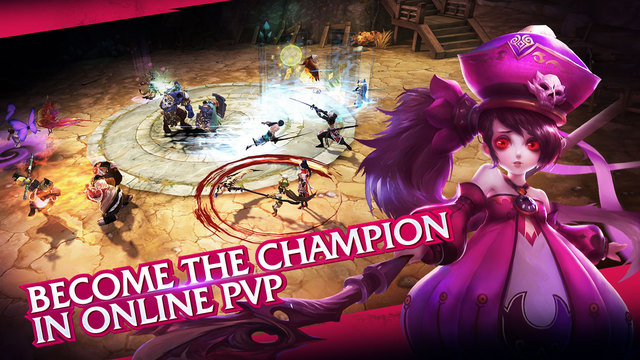 iTunes Description
Journey back to a time long forgotten in a kingdom of magical mayhem and powerful panda warriors with Taichi Panda: Heroes. Collect and manage your band of legendary champions to discover exciting action and intriguing adventure in online open world RPG sensation! Hear the call and join your heroes!

Travel back to the days before Taichi Panda, and discover the thriving fantasy kingdom. Explore a vast and exciting world of bandits and brawlers, mystics and maniacs, all rendered in PC quality graphics. Become the true celestial champion as fight, hack, bash, and cut your way to riches and glory in a fast-paced and 3D action adventure!
Forum Thread: Taichi Panda: Heroes (by Snail Games USA Inc.)
---
Tap Fishing Master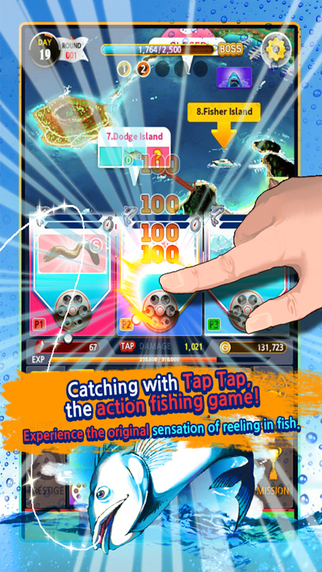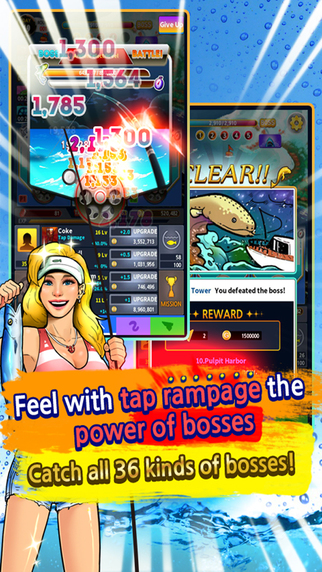 iTunes Description
Idle+Clicker fishing game
Fishing + Idle + Clicker Game
Simple and Easy game!

Rough waves drove the yacht hitting above, the rod bending the hands tight!
A new game fun!
Quick and easy with Tap Fishing Master, It's fun fishing!
Forum Thread: Tap Fishing Master (by PlayApps Inc.)
---
Totem Tap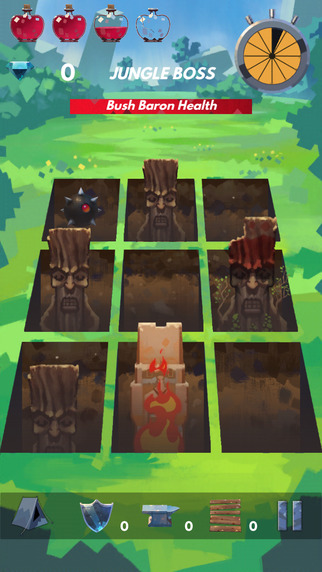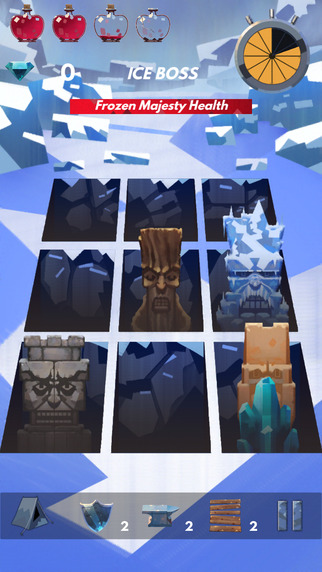 iTunes Description
Totem Tap is a fast-paced, advanced whack-a-mole action game.

Smash totems to get loot! Use gems to purchase more powerful weapons and powerups to take down imposing bosses in this habit forming classic arcade game!

While conducting geology field research around a newly discovered mountain, you uncover an anomaly… guardians of the peak determined to prevent you from reaching the chiefs' treasure.
Forum Thread: Totem Tap (by Colin Butts)
---
VR Sound Shooter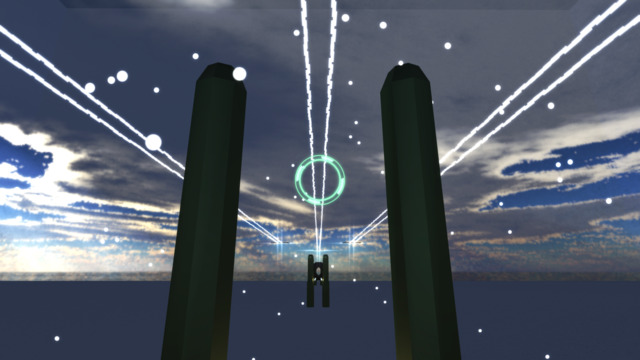 iTunes Description
VR Sound Shooter is the shooter game that VR featured, using side-by-side VR glass (most kind of made from cardboard).

Gameplay and features:
– artistic gameplay experience from abstract 3D art visual and effects
– sound and visual effects synchronizes with BGM
– find and gaze enemy (interactive object), and the object reactions with visual & sound effect
– enemies don't attack to you, so you're free to look around the world in any time.
– anti-sickness: camera doesn't leans roll axis
– none VR mode (single view mode) supported
Forum Thread: VR Sound Shooter (by Yu Kusanagi)
---
War Tortoise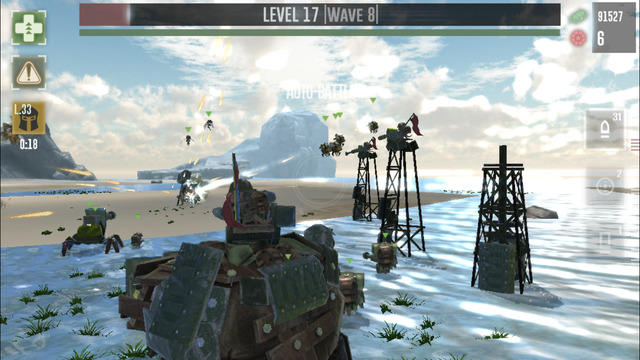 iTunes Description
Take control of the mighty War Tortoise, a heavy tank armed to the teeth with powerful weapons and automated turrets! Equip weapons, recruit units, build defenses, collect resources, and ultimately defend against a huge onslaught of enemy forces. Combining a shooter, idle gaming, and tower defense, War Tortoise is a unique mix of gaming that anyone can enjoy!
Forum Thread: War Tortoise (by Foursaken Media)
---