Finally, Whispers of the Old Gods, Hearthstone's (Free) latest expansion, is out now in NA (coming tomorrow to the rest of the world). If you go into the game right now, you'll find three Whispers of the Old Gods packs waiting for you in your Collection, and you should open them straight away because there's one of the four Old Gods hidden in one of them. More specifically, for the first time in Hearthstone history, Blizzard is gifting a Legendary to everyone who will log into the game during the launch window (Blizzard hasn't told us how long that window will be). In those three packs you are guaranteed to get C'Thun, the 10-mana 6/6 Old God, along with two copies of Beckoner of Evil, a card that buffs your C'Thun. So, make sure you jump in and get that really cool-looking Legendary for free.
Whispers of the Old Gods won't just give you a free Legendary; the expansion also brings 133 more cards (you can check them all out here) that are probably going to shake the meta to its core. There are three more Gods to get and many other very powerful cards. Unlike The Grand Tournament, Hearthstone's previous expansion, WoG will matter much more because of the recent nerfs to some of the game's most powerful cards. While it's still early to say with any degree of certainty, the general consensus from the community is that WoG cards will find their way to many highly-competitive decks in the next few months.
Also, in case you haven't been watching the game's news at all, this expansion splits the game in two modes: Standard and Wild. Standard includes pretty much every card released outside Goblins Vs Gnomes and Curse of Naxxramas; cards belonging to those two are now only playable in the Wild format. With this card rotation, Blizzard hopes to make the game more accessible to newer players because Standard format lets you build a decent collection without having to spend too much money (it still won't be cheap, of course). And, as we wrote about here, there will be quests that will give you over 10 WoG packs for free.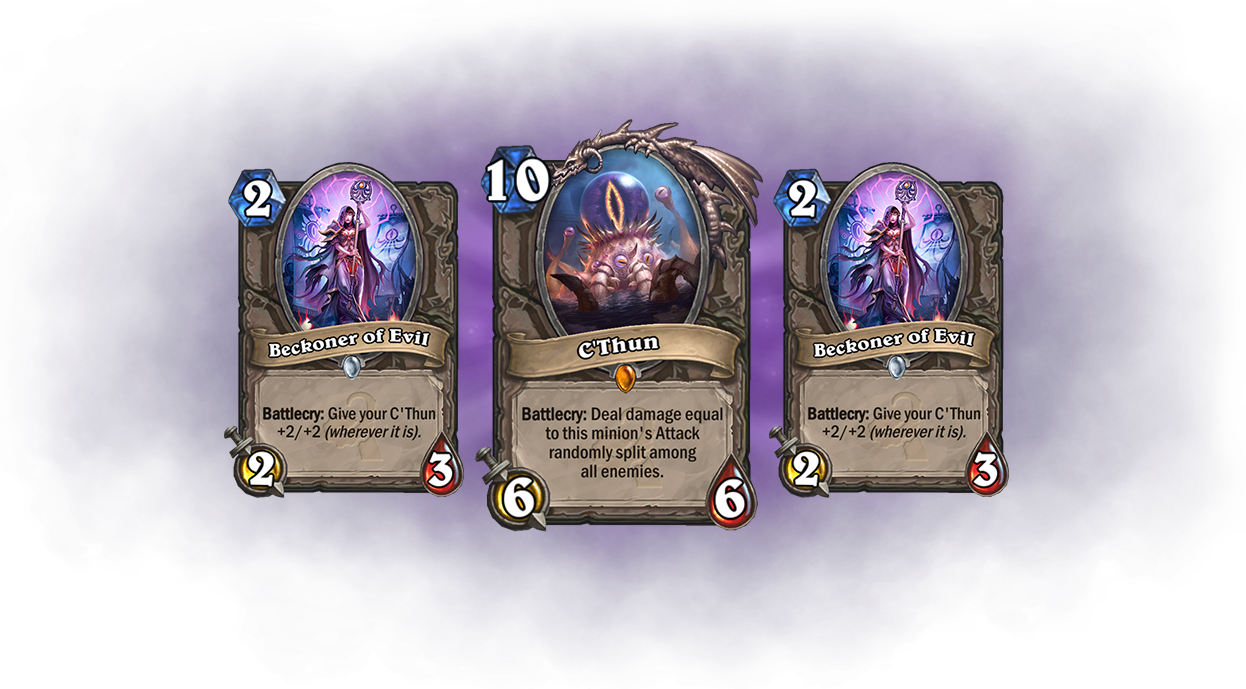 So, whether you're a new player or an experienced one, you should jump into the game now, pick up your free Legendary and a few WoG packs, and start building crazy decks. Who knows, maybe one of your decks will end up being a very powerful new archetype. Do keep in mind, though, that pretty much every Hearthstone player is about to jump into the game and open a zillion packs, so (if it's anything like the last expansion) be prepared for a laggy client.