If you weren't around for the release of Defender Chronicles ($1.99) and Defender Chronicles II ($1.99), you missed two really great games that managed to feel significantly different released on the App Store during a time where it felt like every other game coming out was a tower defense game. The side-view "mountain defense" sort of thing was really cool, and honestly, still worth checking out today.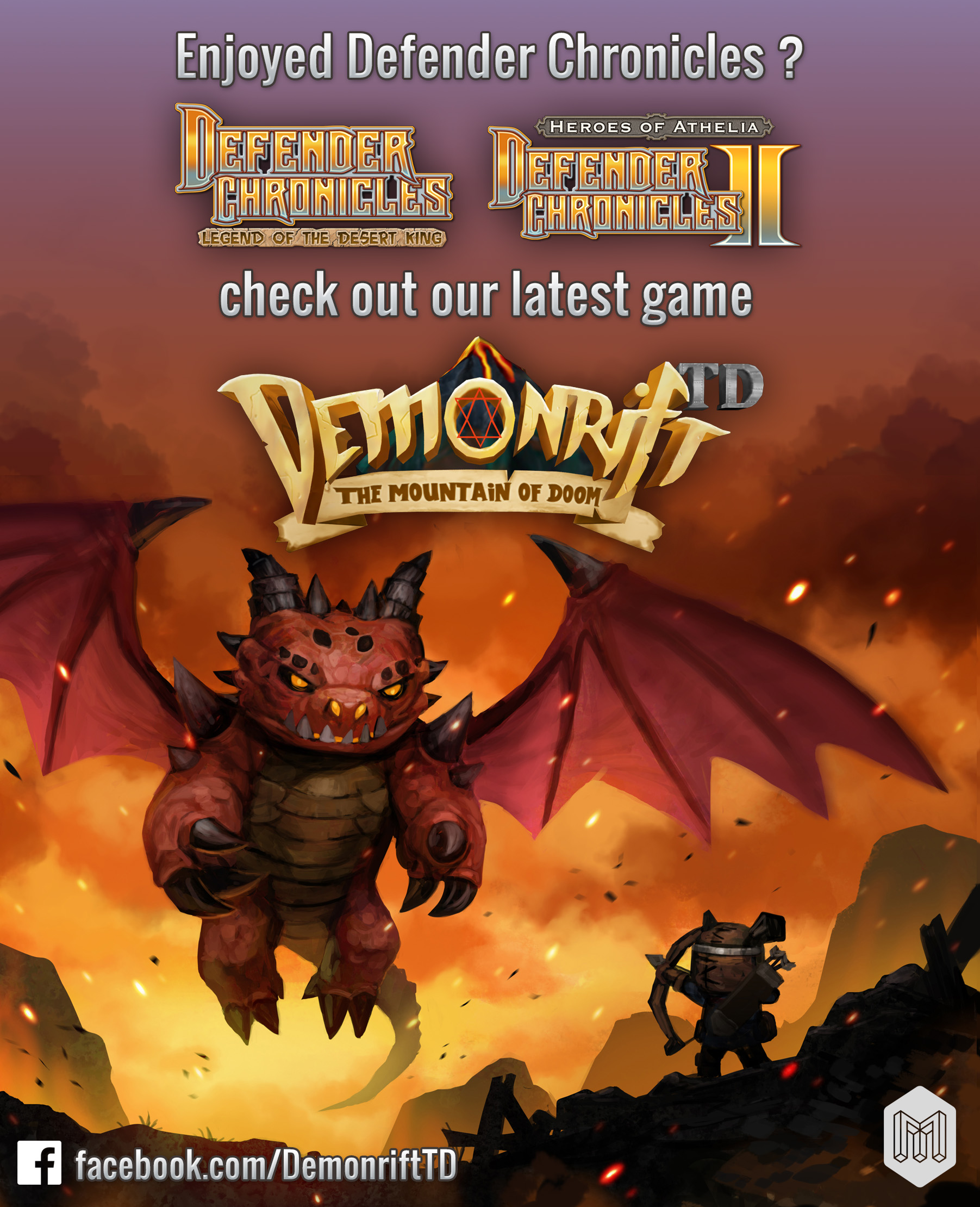 Well, they've gotten the band back together with Demonrift TD: The Mountain of Doom which was announced on our forums this morning. It seems to be a heavily enhanced version of Demonrift TD which is playable on Kongregate and other similar online game portals. The teaser image links back to their Facebook which is loaded with all sorts of development updates and brief videos.
I liked Defender Chronicles enough to be a borderline Defender Chronicles fanboy, so I'm going to be keeping a close eye on Demonrift TD. If you're curious about it, give the web-based game a spin, as it also seems to be a super solid TD to use as a foundation to build something even more awesome on top of.