It's that time of week again when all the new iOS games hit the App Store, and as we pointed out earlier today, with Apple's massive Earth Day promotion still going strong, it seems like lots of developers have opted to skip releasing games this week. So it's kind of a light week, but only in App Store terms. I mean where else in the world of video games can you get 20+ cool looking new games and consider it a "light" release schedule? Plus it's not like we all don't have massive backlogs as it is. So check out what's on offer in the list below and as always let us know what games you'll be picking up!
---
Alchemic Maze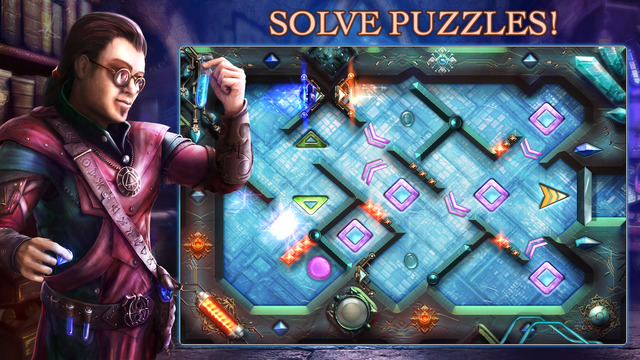 iTunes Description
Make the liquid flow through the maze by tilting your device. Explore the mysteries of alchemy!

Only a true master can uncover the secrets of the ancient art of alchemy! Take control of a flowing liquid, changing its properties and evading sophisticated traps. Become a great alchemist, create a magic crystal from various substances, and save an apprentice girl from the aftermath of an unlucky experiment. Dexterity and logical thinking will help you smash records and share your new accomplishments with your friends!
Forum Thread: Alchemic Maze (by HeroCraft Ltd.)
---
Choppa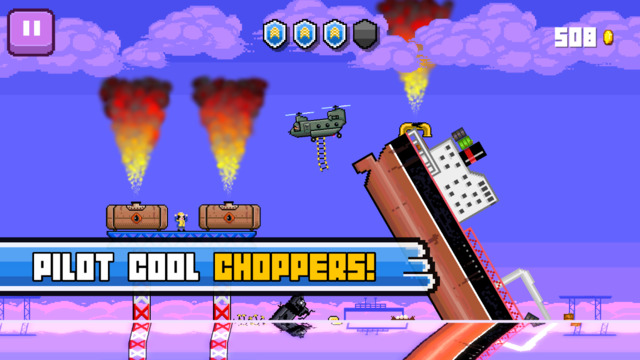 iTunes Description
You are Rick Guiver, a reckless coast guard rescue helicopter pilot. A terrible oilrig catastrophe has happened in the coast! Against your superiors' orders and better judgement you jump in your helicopter and fly to the danger zone! There's no time to lose, save as many people as you can!

Choppa is a physics based arcade & action game with touch controls, procedurally generated stages and 80s style rock music. The main draw of the game is progressing through randomly generated levels and saving as many people as possible at the risk of exploding or falling to the sea. Players will be able to purchase new helicopters, upgrade armor, engines and rescue gear and complete challenging missions while aiming for the top score. Game Center leaderboards are supported.
Forum Thread: Choppa (by Parta Games Oy)
---
Ernie vs Evil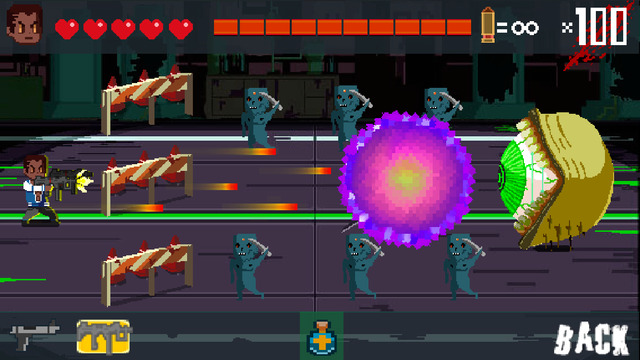 iTunes Description
The town of Lawrston was once a peaceful place to live, until the summoning tore it apart. Risen from the depths of the utmost evil, the ancient celestial monster, Bob, has possessed the town. Using his new army, Bob, plans to turn all of humanity into his evil servants.

All that stands between Bob and his plans is one man, cranky from a double shift and with no evening plans. That man is Ernie, the sales manager for Meat N' Things.
Forum Thread: Ernie vs Evil (by Goodnight Games LLC)
---
Exodus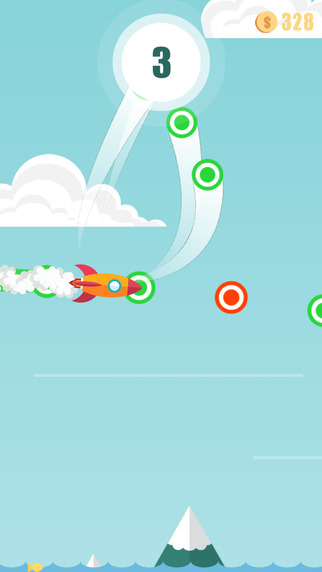 iTunes Description
The land goes under water. The only one chance to survive – fly away on the rocket! Push the green energy points on your way to continue the flight and save all creatures.
Forum Thread: Exodus (by Ketchapp)
---
Fallen London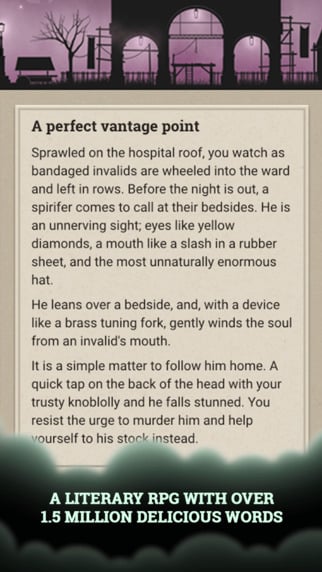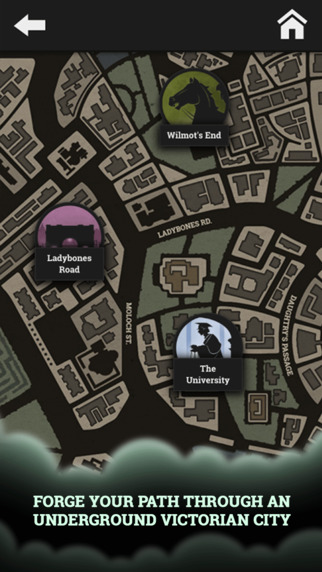 iTunes Description
"Thirty years ago, London was stolen by bats. Now, Hell is close and immortality is cheap, but the screaming has largely stopped…"

Welcome to a dark and hilarious Victorian-Gothic underworld, where every choice has a consequence from the style of your hat to the price of your soul. Fallen London, acclaimed literary RPG and winner of The Escapist's Best Browser Game award, has come to iOS!

For those who love to read and for those who love to play, Fallen London offers you a unique narrative which evolves with every choice you make. Define your destiny through the stories you embark on and the character you cultivate. There's a whole world of opportunity waiting for you beyond the iron bars of New Newgate Prison. Who will you be?
Forum Thread: Fallen London (by Failbetter Games)
---
Flying Hotdog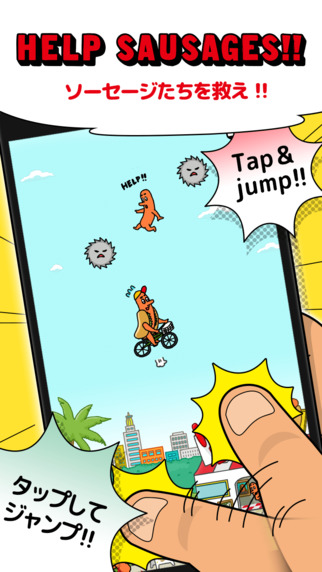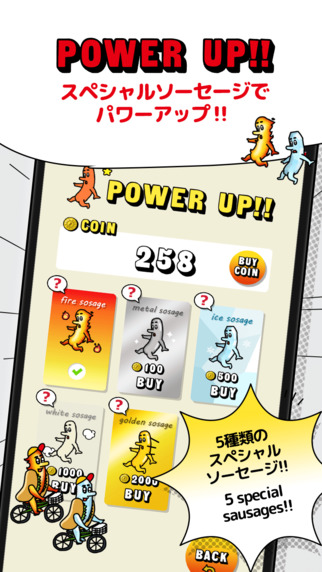 iTunes Description
One day , hot dog and sausages are napping as usual ,
Alien riding a bicycle from the sky have carried out kidnapping a sausage ! !

Hot dog bewildering , there , Miss hot dog appeared!
She gave me a flying bike!
Hot dog is determined to help the sausages riding a flying bicycle .
Forum Thread: FLYING HOTDOG (By yuhei tsujimoto)
---
Fold+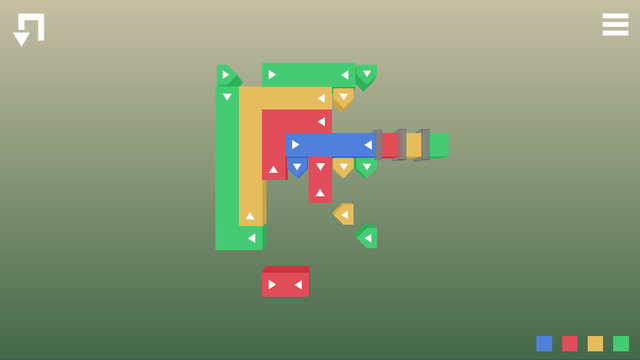 iTunes Description
Fold+ is the sequel to the acclaimed puzzler Fold, featuring more than double the puzzles of the original, new concepts, redesigned graphics and interface.

Cleverly fold, expand, rotate and bring colored blocks together until only one block of each color remains. Fold+ is a minimalist, brain-teasing puzzle that will keep you hooked for hours.
Forum Thread: Fold+ (by Bulkypix)
---
HeavyRockets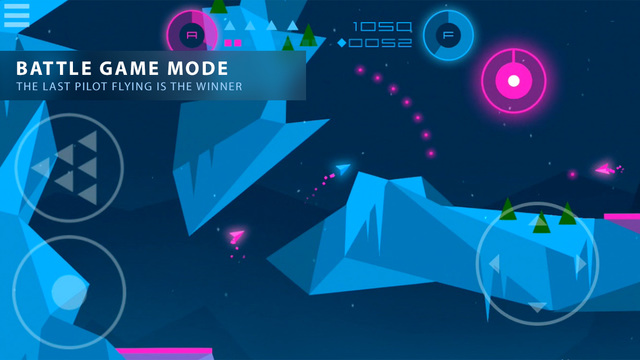 iTunes Description
Prove you're the fastest and deadliest rocket pilot. Challenge friends or shoot for high scores in furious battles and races across the galaxy.

The classic cave shooter has returned, and it's on iPhone and iPad! Take flight with your rocket and blasters, with specially designed controls that feel just like the arcade. Hone your skills in high-speed race maps and dangerous battle zones – then play with friends via shared Wi-Fi, ghost rockets, Game Center or Facebook. Collect gems to upgrade your ship – but remember, when you're facing a rival rocket only your skills can bring you victory!
Forum Thread: HeavyRockets (by Majasalmi Ltd)
---
Impossible Words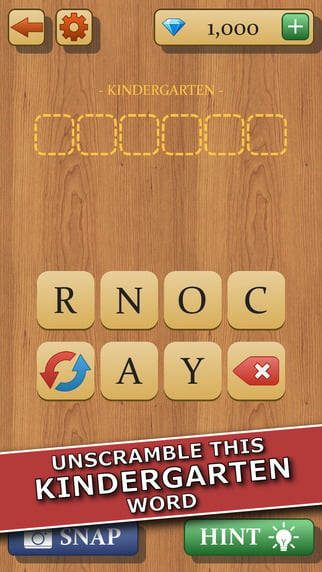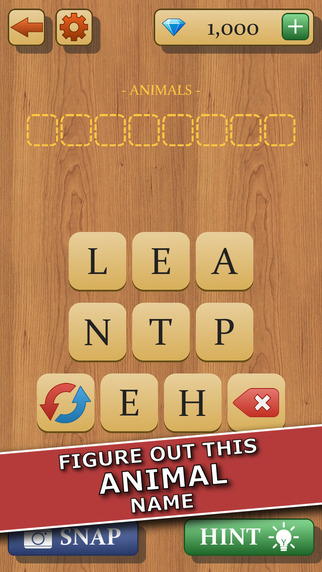 iTunes Description
Tap the letters to spell out the correct word. Start from Kindergarten and unscramble your way through all the word packs as they get tougher and tougher. How many words can you get?

Features:
• Unscramble 700+ words
• Use hints to reveal the correct letters
• Share a word and get help from your friends
• Unlock dozens of word packs
• And more word packs are coming soon!
Forum Thread: Impossible Words (By Mabel Estioko)
---
Kerohiro the Flag Bearer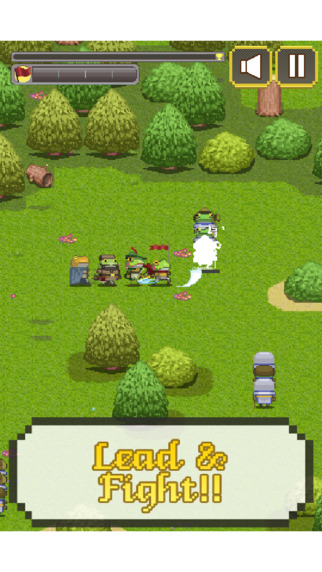 iTunes Description
You play as Kerohiro, a frog.
Instead of crossing rivers and busy roads, you wield flag.

Form you own team, unite them under your flag.
Lead your team to fight for glory, unveil secret conspiracy, explore dungeons and meet with other cool characters.

Play as a frog, fight like snake.
Forum Thread: Kerohiro the Flag Bearer (By Chan Chee Lek)
---
Line Runner 3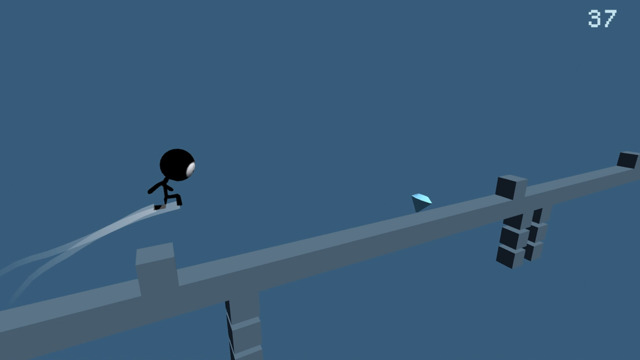 iTunes Description
The sequel to one of the most downloaded running games on mobile devices from the developers of Line Runner, Rope'n'Fly and various other Stickman Games.

Decide when to jump over obstacles or flip the line. How far can you get before your brain gets confused?
Forum Thread: Line Runner 3 (by Djinnworks)
---
Loop Mania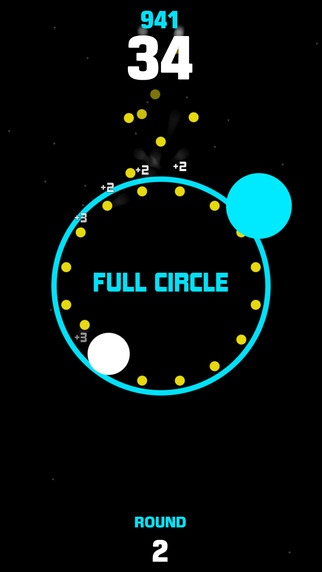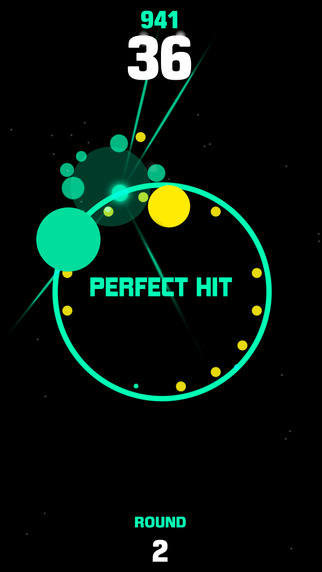 iTunes Description
Loop Mania is an exciting single tap game that requires quick reflexes and faster decisions. Race around the circle, collect coins, and leap from side to side to avoid or attack your enemies! Easy to learn, hard to master, impossible to put down!
Forum Thread: Loop Mania by Umbrella Games
---
Mika's Treasure 2
iTunes Description
◆"Mika's Treasure 2" have a droll sense of humour.

◆∝∝WONDERFUL ADVENTURES∝∝◆
Mysterious primitive tribe, prehistoric ruins of the sea floor, unprecedented crisis from space, you will not only walk in the real world, your adventure will be found In the past, present, and future!

The most funny puzzle game in the history, take Mika to find the lost treasure out (conveniently save the world)!
Forum Thread: Mika's Treasure 2 (by Rinzz Co. Ltd.)
---
Orbit's Odyssey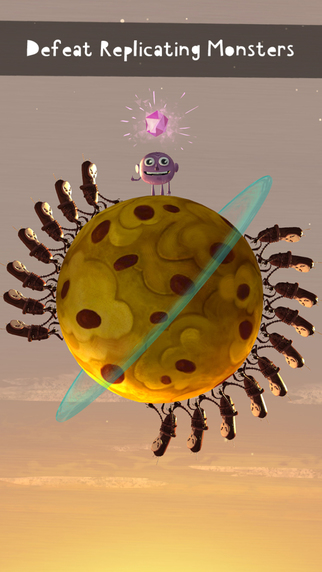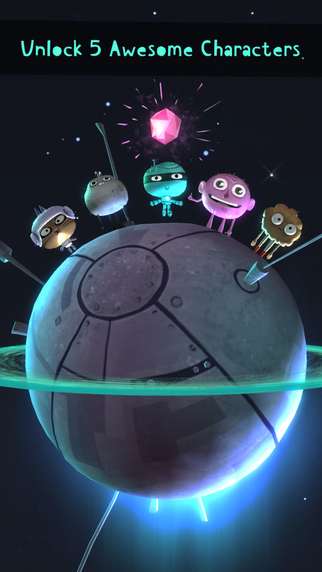 iTunes Description
Orbit's Odyssey is a stimulating strategy puzzle game with a stunning art style. Play as intergalactic adventurer, Orbit, and traverse the multiverse — collecting gems, exploring planets, and escaping an army of evil robot-monsters.
Forum Thread: Orbit's Odyssey (By paperkyte)
---
Pang Adventures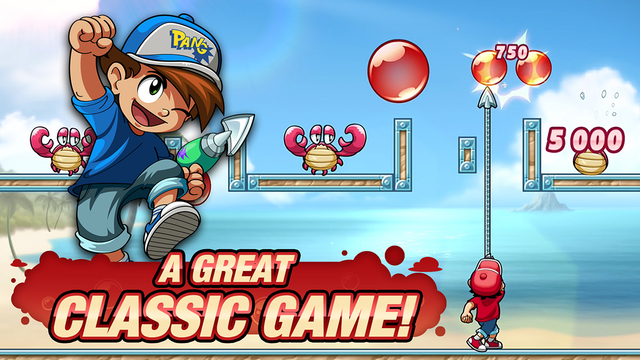 iTunes Description
The Pang series is a beloved collection of arcade video games from the early 90s. Guide two brothers on a quest around the world to save humankind from a massive alien invasion! Use your wits and skills to overcome the attack balls pouring from the skies and rescue the world's cities and landmarks from impending annihilation!

Pang Adventures brings new features and gameplay to this arcade legend while keeping true to the original spirit of the series.
Forum Thread: Pang Adventures (by DotEmu)
---
Pixel Machines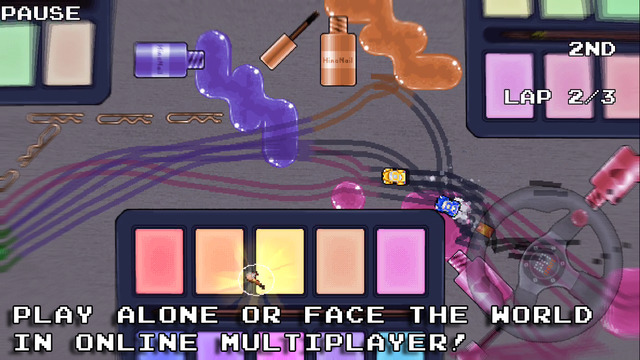 iTunes Description
Drive your tiny cars over tabletops, stoves, pianos, and more!

Play against your friends online or through challenges and prove who's best!
Forum Thread: Pixel Machines (by Bojacob)
---
Rescuers!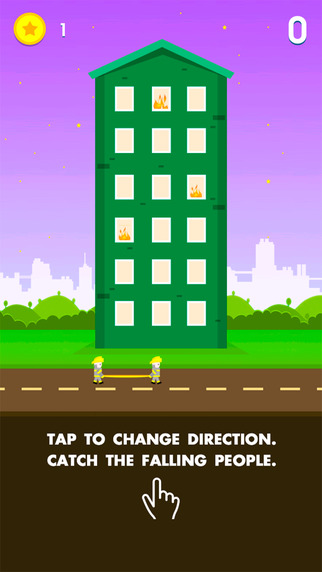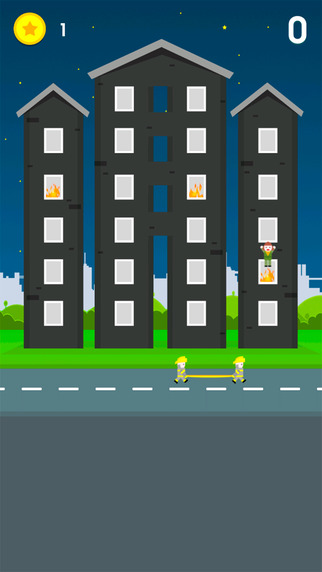 iTunes Description
The building is on fire! Tap to move from side to side, to save the falling people.

Collect coins to unlock all of the characters. Can you become the top rescuer?!
Forum Thread: Rescuers! (By Appsolute Games)
---
Save Dan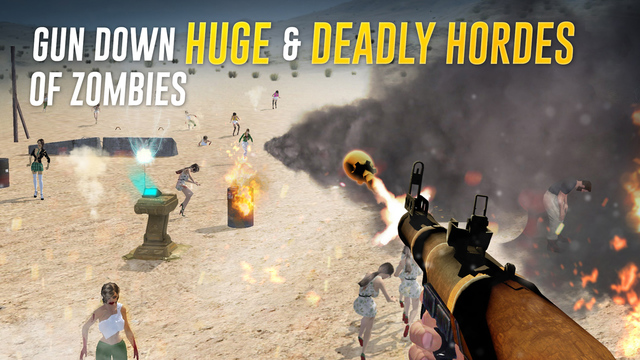 iTunes Description
Dan Bilzerian's lifestyle is a magnet and "Save Dan" is a game that gives you a chance to taste this way of life! But wait, there is a catch – things go wrong. Who would imagine, right? Dan invites you to go shooting together, you pick out the guns from his gun vault and head on to the desert. After all, carefree shooting in the Nevada desert has always been your thing.

Then the fun suddenly took an awful turn! Mediated by a government experiment the female companions accompanying you turned into zombies. Quickly! Grab your guns and and your ammo, there are piles of zombies grinding their teeth and looking at you expecting to be put out of their misery!
Forum Thread: Save Dan (by Novasoft)
---
Star Knight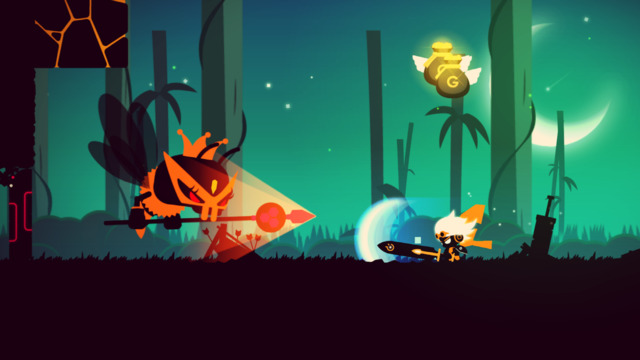 iTunes Description
Easy games are no fun! If you are tired of meaningless automatic actions, Star Knight is the perfect game for you!

A fantastic balance between gorgeous graphics, adventure, and action, challenge yourself to the high level action platform game, Star Knight!

The peaceful planet Gaon is under attack by hordes of monsters, and Dark Dragon Nidhogg took away the sun.
Can the knight 'Naro' overcome the challenges ahead and bring back peace?
Forum Thread: Star Knight (by JungSang You)
---
Tormentum – Dark Sorrow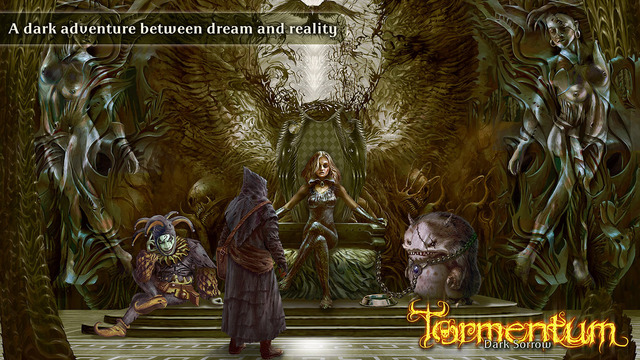 iTunes Description
TORMENTUM is a dark Point & Click adventure game.

A nameless hero finds himself in a place between fantasy and nightmare. He doesn't remember his name nor where he comes from. Wandering through strange lands, he struggles to discover the truth about the world around him, as well as about himself.

The dreamlike, nightmarish atmosphere of the game was inspired by the works of painters H.R. Giger and Zdzisław Beksiński. The game's final look and feel was also strongly influenced by the universes of games such as Demon's Souls or Dark Seed. This unique mixture gave life to a bleak and depressing world.
Forum Thread: Tormentum – Dark Sorrow (by OhNoo Studio)
---
Tropical Wars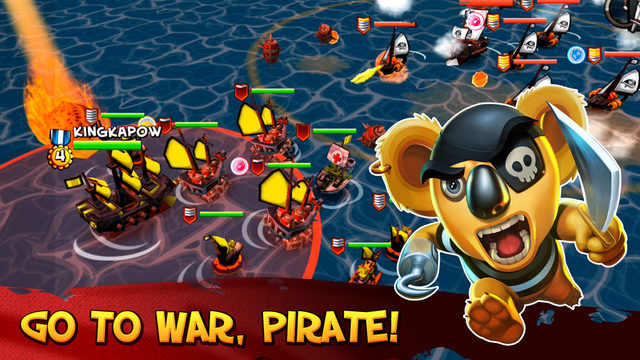 iTunes Description
*Battle rival pirates, build your island, raise an army of warships, and rule the sea!*

Tropical Wars is a free action-packed strategy game where you lead your pirate fleet to victory. Your koala tribe is under attack and needs your help. Are you ready for off-the-hook battles?
Forum Thread: Tropical Wars (By Vertige)
---
Yakin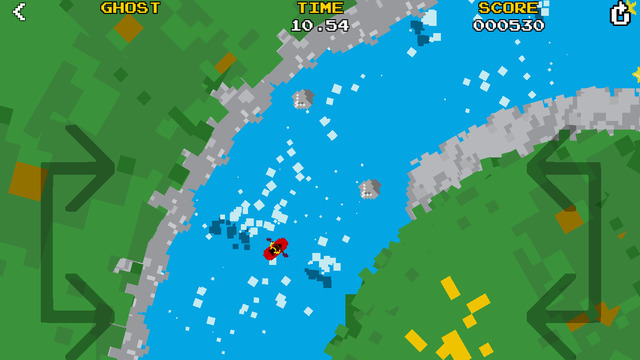 iTunes Description
Splash, crash and roll your way down treacherous white water rivers in Yakin!

– Kayak challenging short courses
– Unlock different boats
– Paddle adrenaline packed grades one – five
– Avoid perilous swims

You'll never have an excuse to not go paddling again. At work? In an aeroplane? In bed? Driving a car? Operating heavy machinery? On a date? Now you can stop wasting precious time doing other activities and focus more time training for those grade five runs.
Forum Thread: Yakin (by Two Fish One Chips Limited)