Hey, remember Tiny Tower (Free)? Well it's almost five years old now and NimbleBit is celebrating the occasion with a massive update to the game that they're calling the "5th Anniversary Edition." They just posted in our forums about it, and they're actively looking for beta testers. Beta testing NimbleBit games is one of the things our community does best it seems, so, get on it!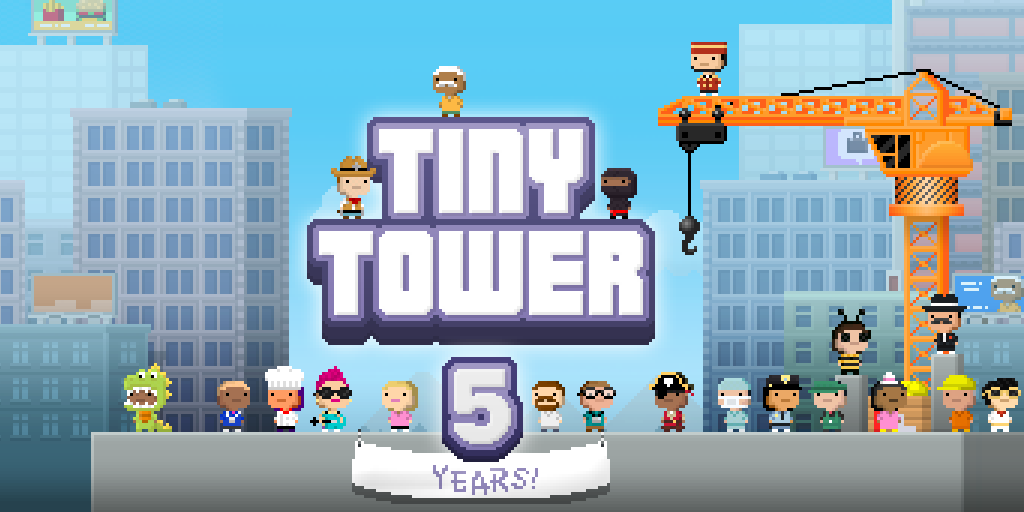 As mentioned on our forums, the game is getting tons of new roofs, floors, lobbies, elevators, missions, BitBook posts, costumes, and other customization to your bitizens. Cooler yet, you'll actually be able to trade bitizens with your friends in the event that you've got a silly one with a cool costume you want to share, or if a friend is on the hunt for a bitizen with a high specific stat, or whatever else. They're also adding a "QuickStock" feature, which sounds like it's going to make managing your massive tower a lot less tedious.
Anyway, if this all sounds rad to you, head to our forums and sign up for the beta. Alternatively, you can just wait for the update to go live, which NimbleBit is hoping to happen in late May.