Hello everyone, and welcome to the week! It's time once again for our look back at the noteworthy updates of the last seven days. The relative drought of updates continues, but that doesn't meant there isn't enough to stuff this article with! Of course, you can keep an eye out for updates yourself using AppShopper Social (Free), the watchlist in the TouchArcade App (Free), or by participating in the TouchArcade forums, but this weekly summary is here to fill in the things you might have missed. Let's dig in!
FINAL FANTASY â…¨, $20.99 The latest update to the excellent port of Final Fantasy 9 fixes a few bugs. First, the persistent Magic Stone transfer issue should be corrected now, but it wouldn't be the first time the update notes have said that. Next, the problem where Zidane would disappear when disembarking from chocobos or the airship has been dealt with. Best of all, however, is that the MFi controller support that has been broken since launch is apparently now properly implemented, so those who want to play with buttons can do that little thing.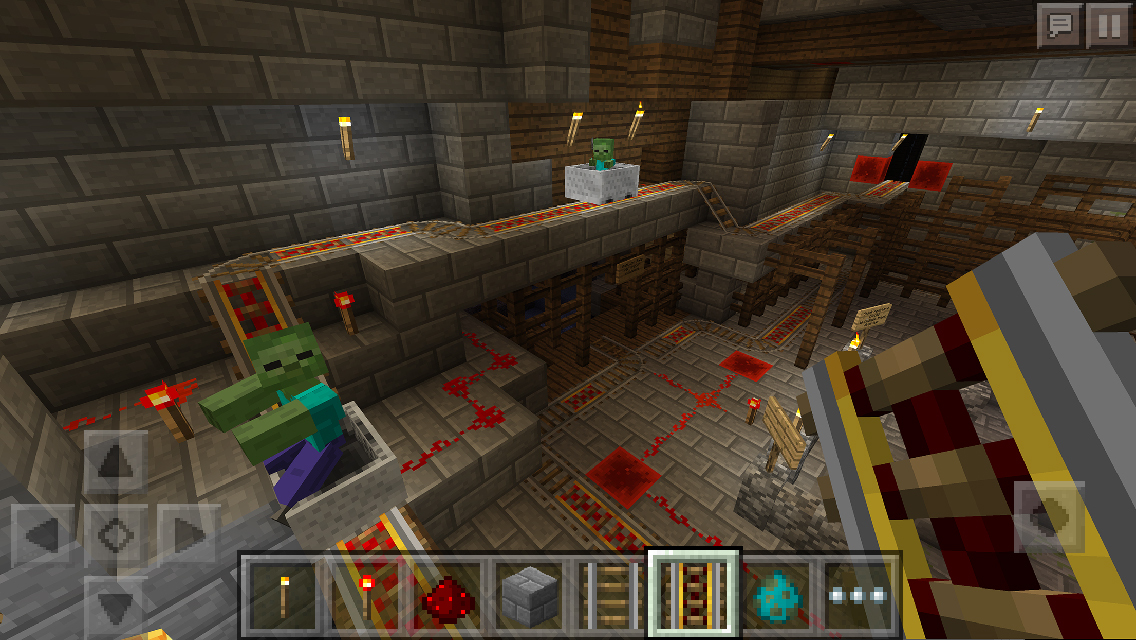 Minecraft, $6.99 Looking at my pretend calendar that assumes I'm writing this today and not well in advance, I see that you've got just two more days to claim your free Minecraft Story Mode skin pack that was added to the game in its most recent update. So, you know, get on that if you want it. If you don't, well, this lovely update also includes the raw, unbridled excitement that is various bug fixes.
Cardinal Quest 2, Free Hey, it's some New Stuff! This update adds the Spider Queen as a Tower boss, and gives three of said bosses their own unique levels to, I don't know, boss around in, I guess. A few of the classes have had their skills tweaked in the never-ending quest to achieve total balance, and a new Legendary potion has been added to the game. Sadly, Legendary items no longer stack, so if you want to keep a bunch of cool game-breaking items, you're going to have to make room in your bag. Finally, a number of bugs and other issues have been sorted. It's a bit of a light week, but I'd say that's enough to give Cardinal Quest 2 the coveted Update Mondays Most Spider-Mans Of The Week award.
Pinball HD: Classic Arcade, Zen + Space Games, $1.99 This update sees a new table added to the Pinball HD roster. It's called Dream Land, and as usual for non-licensed tables in this game, it's available as a $1.99 purchase. This update also adds an IAP that allows you to unlock all of the tables in one fell swoop. Not sure if that will include all tables going forward, though. Well, either way, it's convenient for those who want to get everything.
Family Guy The Quest for Stuff, Free Hunh, is that WWE cross-over already finished? I guess so! Family Guy moves on to its next event, which seems to call back to the classic Boomsday episode from before the series became a living monkey's paw wish. A power plant near Quahog explodes and Peter has to try to lead the survivors. I'm sure it all turns out well enough. I mean, except for Randy Newman.
Tennis Champs Returns, Free This update is more about the little things, but they're all appreciated. First, iCloud support is now a thing. You can also tinker around a bit with the virtual control config, and there's a longer match option for Career mode. You can now see a win/loss record vs career opponents in the match-up display, and, say it with me now, some bugs have been fixed.
Dungeon Link: Adventure RPG, Free Gamevil's fun puzzle-social RPG has a new raid boss, Sagara the Dragon Lord. Gosh, there are a lot of Dragon Lords out there. Do you think they have a union? Is there a university you can attend where you get those credentials? Well, moving on. This update also features a limited event dungeon called Return of Triton, and adds a number of stages to season 1 content. Quests and Achievements have also seen a few improvements.
Ultimate Briefcase, Free Hey, it's a new level! Sure, why not? The Scum Corp warehouse is like any other warehouse in many ways. What I'm saying is that there are crates. Lots of crates. This update also brings three new power-ups to the fray. Deploy robots, shields, and… puppies? Very cunning, Nitrome. Very cunning. Naturally, there are also some very exciting bug fixes here, too.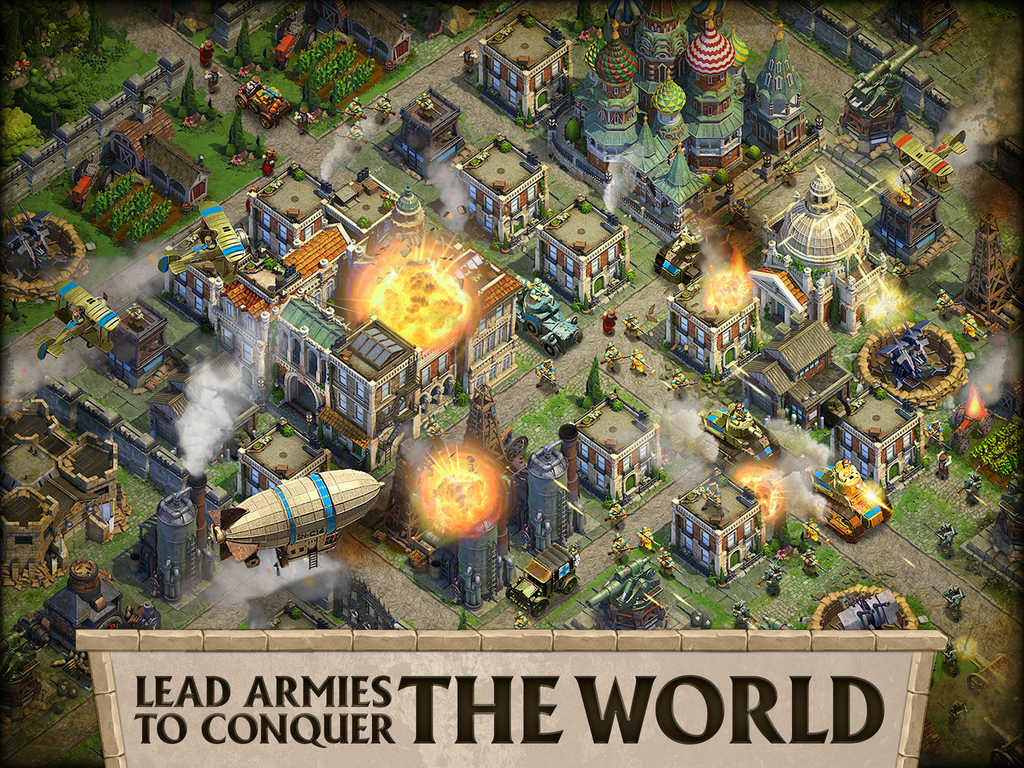 DomiNations, Free The latest version of DomiNations introduces the Global Age, bringing new upgrades for pretty much everything along with a few new units. Transports, bazookas, and mortars are the new potential recruits for your expanding empire. Complement them with the new Air Superiority Blessing that will give you the upper hand in air battles while you power up your Generals through their 10 additional levels.
Bubble Witch 2 Saga, Free I guess this Bubble Witch update is doing a sort of Alice In Wonderland thing. Sorry, Stella In Amazeland. What it means is that you have 20 new levels to play through. If you manage to reach the 1000th level, there's apparently a tea party. Provided that isn't a lie perpetuated by Dave The Puppy, that is.
World of Tanks Blitz - 3D War, Free If you love World Of Tanks Blitz but hate tanks in a pathological, obsessed serial-killer kind of way, well, I don't know how you live with the contradiction. But, you will surely be happy to see this update's rather large assortment of Soviet tank destroyers. There are also new passive consumables in the game to soak up some of your resources, and a number of maps in the game have seen some improvements.
Metro 2033: Wars, $5.99 In spite of having some fun with it when I reviewed it, I had almost entirely forgotten Metro 2033 Wars existed. Well, this update was a good reminder. The developers have taken steps to address criticisms from players about the game's economy balancing and difficulty curve, and also settled hash with several bugs that had been plaguing the game. They've also removed the incentivized ads, presumably due to negative player feedback.
Real Racing 3, Free Real Racing adds three more cars to its line-up, including the Hennessey Venom GT, the 2015 BMW 3.0 CSL Hommage R, and the 1975 BMW 3.0 CSL. As usual, they serve as rewards for performing particularly well in events, so most players won't get to touch them for a long time, but hey, they're in there! And so is the fifth season of The Gauntlet, so if nothing else, you can rack up some resources there.
The Sandbox - Building & Craft, Free This update brings a new Movie Adventures campaign to The Sandbox. The Tech Trooper, Cyclops, Headless Horseman, and more arrive to take part in Sandbox God's latest cinematic masterpieces. I don't know, movies without superheroes? Can such a thing even exist?
That about wraps it up for last week's significant updates. I'm sure I've missed some, though, so please feel free to comment below and let everyone know if you think something should be mentioned. As usual, major updates will likely get their own news stories throughout this week, and I'll be back next Monday to summarize and fill in the blanks. Have a great week!