It's that time of week again when all the new games hit the App Store. Well, not really, they all sort of just come out whenever they feel like it now, but this IS the time that we decide to round them up into a nicely-formatted list for your perusing pleasure. This week has some big name games and lots of little quirky things that may or may not be awesome, but as always it's fun to try a bunch of stuff out and see what sticks. You can find the full list of titles below, and of course keep an eye out for Nintendo's first iOS app Miitomo which should be launching at some point tonight, and we'll let you know just as soon as it does.
---
Angularis 2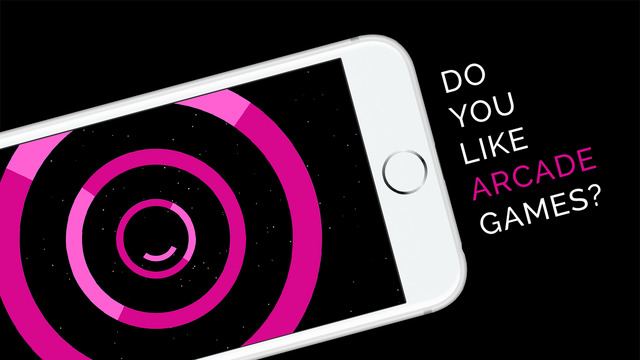 iTunes Description
Are you looking for a REAL challenge? Angularis requires perfect concentration, timing and skill!

Definitely a must have for all who like to play high score games with neon look and a high degree of difficulty.
Forum Thread: Angularis 2 (by Owleet Entertainment)
---
Ballyhoop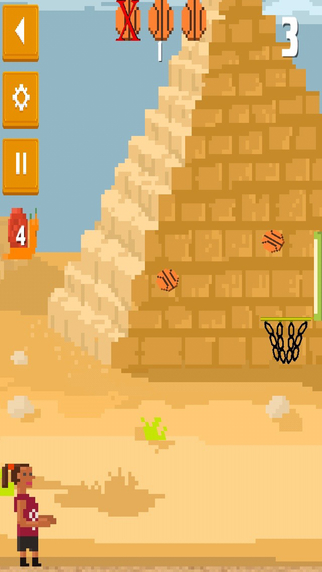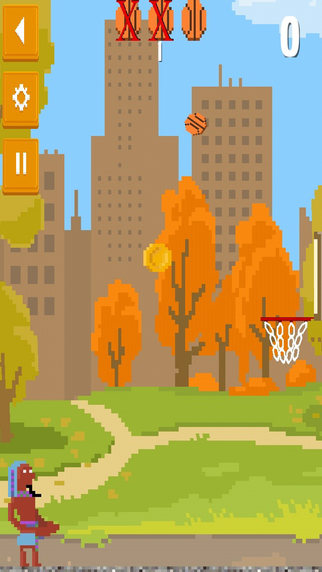 iTunes Description
Welcome to your new arcade basketball addiction. Simple. Addictive. Totally fun.

Four game modes and eight different powerups mean lots of crazy basketball gameplay! Many playable characters and worlds to unlock. Level up your favorite character and crush the competition on the leaderboards.

This is the new definitive arcade basketball time waster game. It's the funnest basketball shooting game you will ever find. Experience the madness of March this year with Ballyhoop!
Forum Thread: Ballyhoop Basketball (By Matthew Olsen)
---
Block Hop!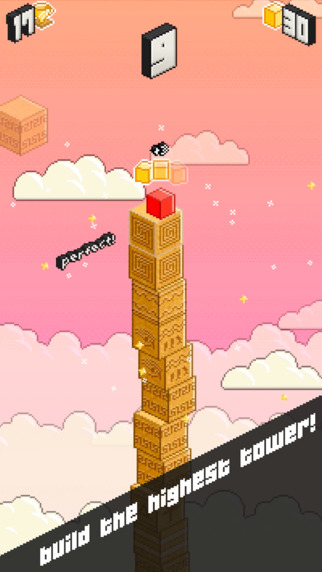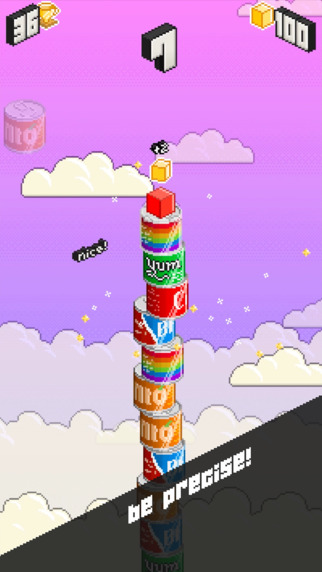 iTunes Description
Jump on each next block and build the highest tower! Collect coins and make combos to hop yourself to the top.

Including 20 sets of blocks to collect, detailed statistics, leaderboards in 3 categories, achievements and lots of fun!
Forum Thread: Block Hop! (By Batuhan Can)
---
Blocky 6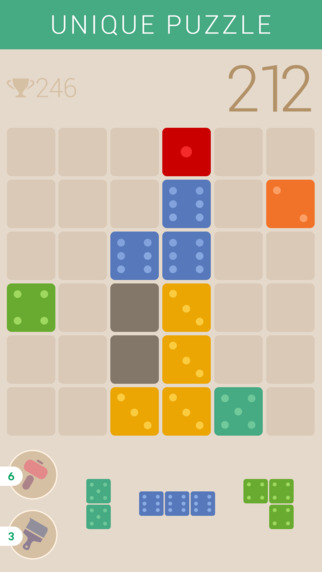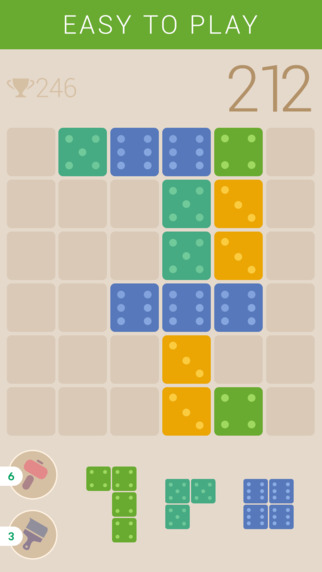 iTunes Description
Blocky 6 is a challenging puzzle game that you won't be able to put down.

Warning: Each "blocky" only lasts for few turns before turning into rock!

How long can you prevent the rock from filling the board.
Forum Thread: Blocky 6 (by Pine Entertainment)
---
Clock Simulator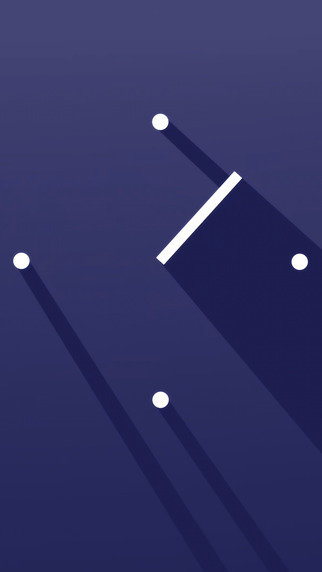 iTunes Description
Clock Simulator is a minimalistic rhythm game. It puts the player in the role of the clock itself to explore the concept of time in a whole new way and offer challenge, relaxation, or plain and simple fun. All that a clock needs to do is to advance precisely once every second. Second, after second, after second, after second… Sounds simple enough? But could YOU take over and do it? Calm down. Relax. Focus on your inner rhythm. Tap once a second. Every second. You are the clock.
Forum Thread: Clock Simulator (by Kool2Play)
---
Dash Masters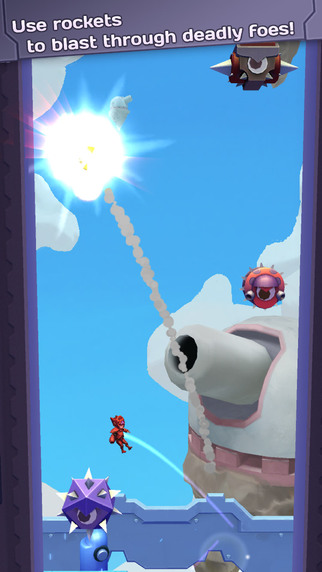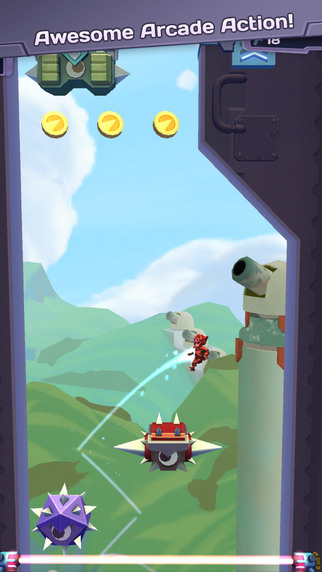 iTunes Description
"Twenty years ago, the aliens attacked. Billions of lives were lost. We few survivors went underground to create the ultimate weapon that would let us reclaim our planet from this artificial alien race of beings we call 'Bots.'

With the prototype Exosuit Model C-31 you will attempt the impossible: infiltrate and destroy enemy Attack Towers. Use Burst Engines to destroy Guardian Bots and make your way through enemy defenses. Earn battle experience to upgrade your Exosuit for better performance! Completing Missions from the HQ gets you rewards and trophies, so suit up. The time has come to smash some Bots and take back our planet!

But remember: you are mankind's last hope…"
Forum Thread: Dash Masters (By Playmous)
---
Dino Hop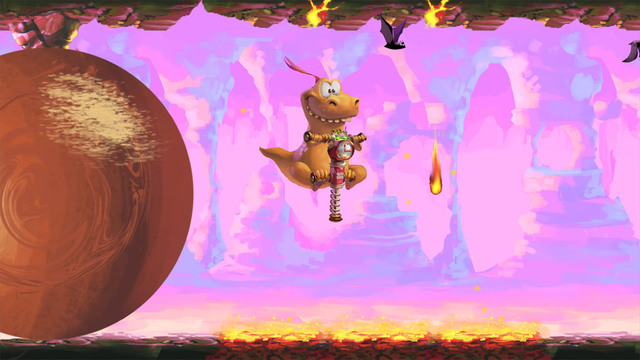 iTunes Description
When a diabolical plan from a evil scientist goes wrong, a time-travel hop-rod is sent back in time falling in the hands of our hero Dino. Help our friend travel through space and time in this dangerous dimensions, and stop the evil scientist from his victory!

Dino Hop is a fun and challenging game. Feel the adrenaline and try to pass from fast pace obstacles. Invite your friends and see who is the best in the global ranking score.
Forum Thread: Dino Hop (by Sergio Braga)
---
Extreme Gear: Demolition Arena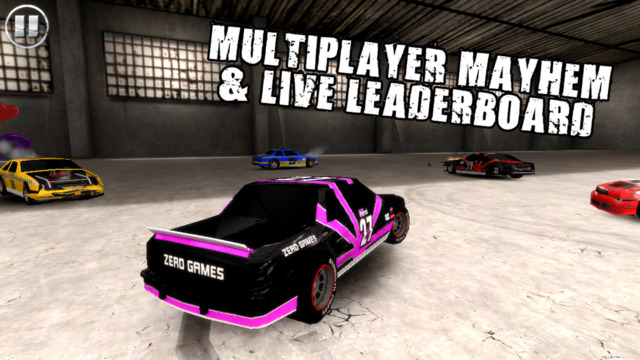 iTunes Description
Extreme Gear : Demolition Arenas is the new generation of car destuction games. Select a car and go pedal to the metal in completely crazy arenas to crush your opponents and become the master of carnage.

And if you want even more action, challenge your friends via online leaderboards and custom your vehicles to make them invincible!
Forum Thread: Extreme Gear: Demolition Arena (by Zero Games Studios)
---
Flail Rider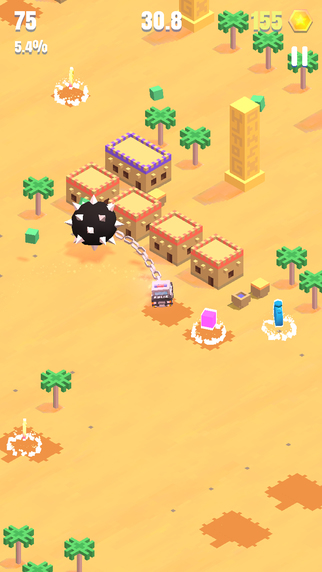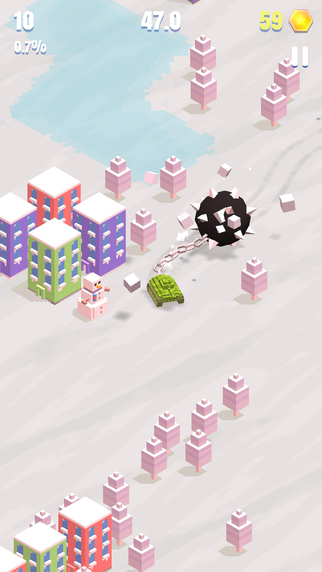 iTunes Description
Blow EVERYTHING up with a giant flail attached to your vehicle! Flail Rider is a colorful, fast-paced, top down arcade racing game. Drive, drift, destroy and warp from one area to another. The more environment destroyed with your spiked ball, the higher the score!

Collect coins to unlock new vehicles: Tank, Monster Truck, Tuk-Tuk, Hotrod or the Cat Mobile to name a few of the 50 cars available! Vehicles are spread in 3 classes: Small, Medium and Large. Small vehicles are easier to handle but equipped with smaller flails while larger cars are trickier to steer but geared up with larger flails.
Forum Thread: Flail Rider (by Bulkypix)
---
Flight of the Amazon Queen: 20th Anniversary Edition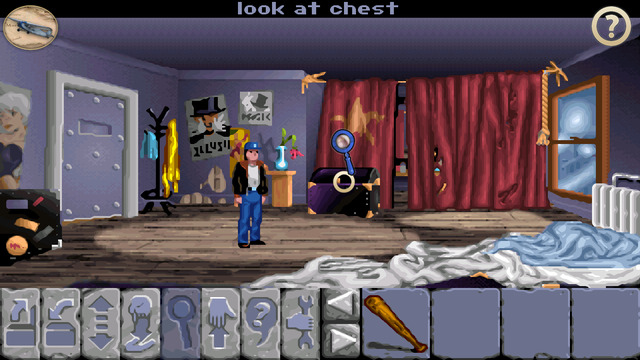 iTunes Description
The year is 1949 and you assume the role of Joe King, a pilot for hire who is given the job of flying Faye Russell (a famous movie star) into the Amazon jungle for a photo shoot.

Of course, things never go according to plans. After an unfortunate turn of events they find themselves stranded in the heart of the Amazon jungle, where Joe will embark on a quest to rescue a kidnapped princess and in the process, encounter a dangerous temple, fearsome Amazonian warriors, and a powerful mad scientist intent on taking over the world!

It's up to you to deal with the imminent threat of world domination … but be careful, or this may be the last Flight of the Amazon Queen!
Forum Thread: Flight of the Amazon Queen: 20th Anniversary Edition (by Liron Barzilai)
---
Good Knight Story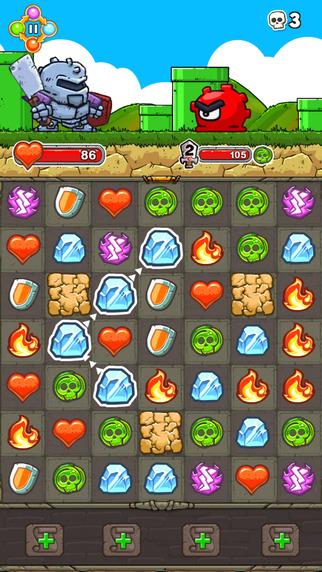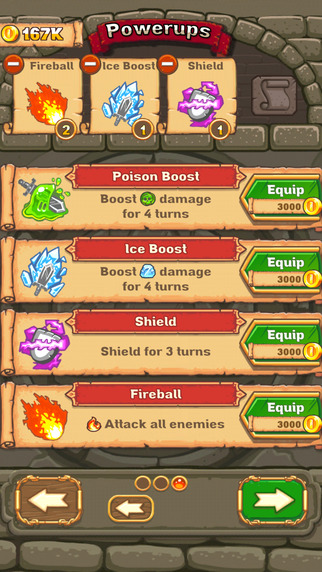 iTunes Description
What happened last night!? Join our unlikely hero as he awakens in a dungeon with a sore head and no memory of how he got there.

Solve puzzles, battle monsters and survive bad jokes as you piece together events from the night before.
Forum Thread: Good Knight Story (by Turbo Chilli Pty Ltd)
---
Guns of Infinity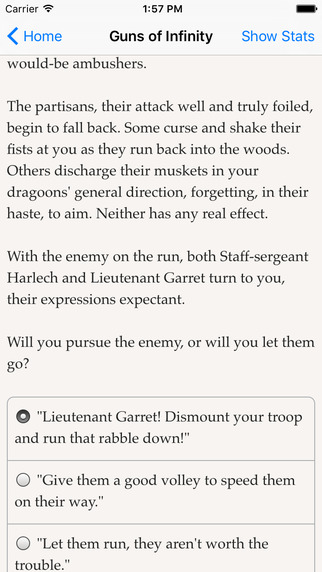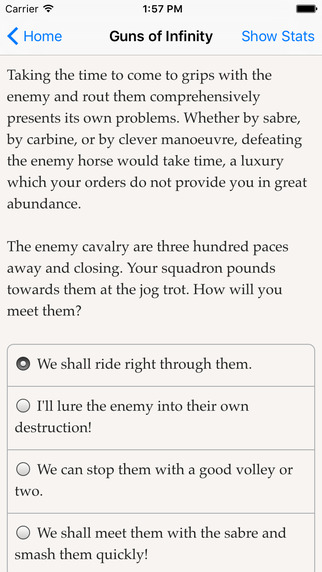 iTunes Description
As commander of a squadron of cavalry, what will you sacrifice to win the war of gunpowder and magic? Return to the battlefield as a gentleman-officer of the Royal Tierran Army in this long-awaited sequel to "Sabres of Infinity."

"Guns of Infinity" is a 440,000 word interactive novel by Paul Wang, author of "Sabres of Infinity," "Mecha Ace," and "The Hero of Kendrickstone." Your choices control the story. It's entirely text-based—without graphics or sound effects—and fueled by the vast, unstoppable power of your imagination.

Will you befriend, betray, or romance the nobles, rogues, and spies of this epic world? Will you keep your men alive, or sacrifice them to your own greed in a bid for power and riches? Will you fight for power, riches, love, or glory?
Forum Thread: Guns of Infinity (by Hosted Games LLC)
---
Hammer Bomb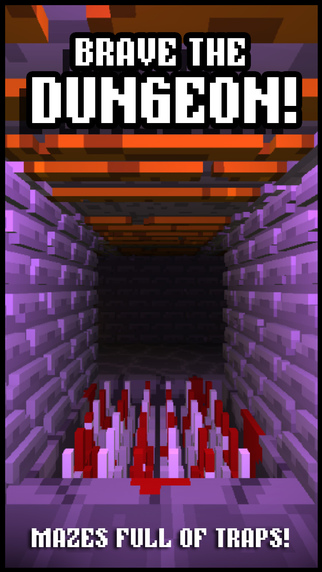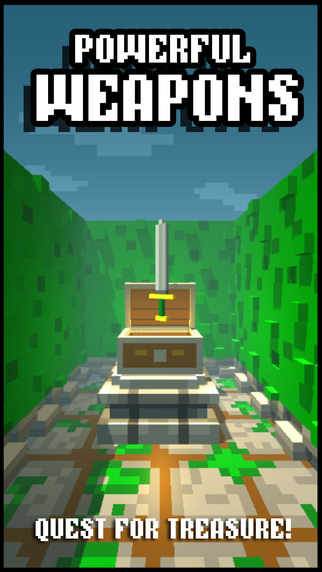 iTunes Description
Are you ready to enter dark mazes and dungeons – full of monster hordes and treasure? Help Sir Hammer bomb rescue all of his captured soldiers! Hammer Bomb is a new twist on dungeon style arcade games. Easy controls for anyone to play, but only a few will master!

Drop bombs to open secret areas to find the best treasures. Go on quests looking for various types of junk food. Level up and collect all 50 perks to enhance your gameplaying abilities. Use various weapons, bows, swords, magic, and the almighty hammer! Battle Ginormous bosses in each of the biomes.
Forum Thread: Hammer Bomb – First person arcade dungeon crawler (Crescent Moon)
---
Haru's World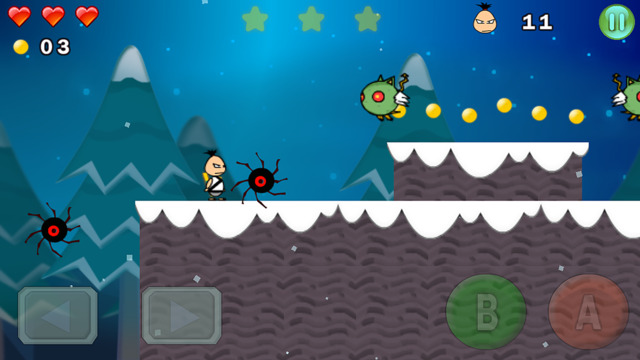 iTunes Description
Get ready to experience the new , fun and amazing adventure of Haru's World. Run around 4 different worlds with different enemies and obstacles. The levels are progressed by collecting three stars and advancing to the next. Download Haru's World , try it and enjoy your time !
Forum Thread: Haru's World (by Adel Salem)
---
Infiltrate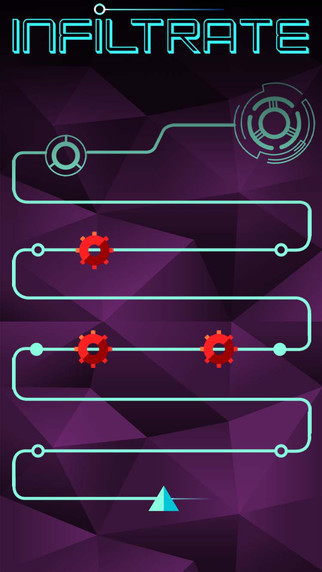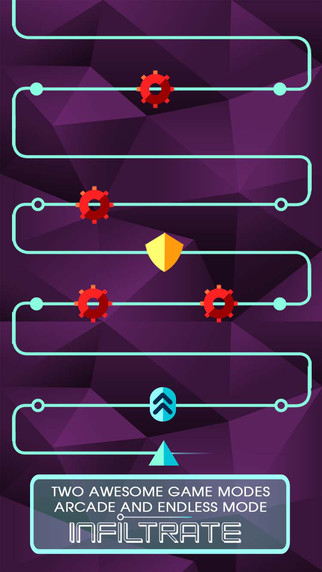 iTunes Description
Play Infiltrate! A super addictive new game from the creators of Number Smash. In this simple one touch game your goal is to reach the end of a very complex network by tapping your way through the obstacles.

Sounds simple? Things can get crazy really fast. You will be jumping across the network, dodging obstacles and collecting power ups in no time, but it takes insane skills to master it.
Forum Thread: Infiltrate by (Kasi Rani)
---
Kolor Challenge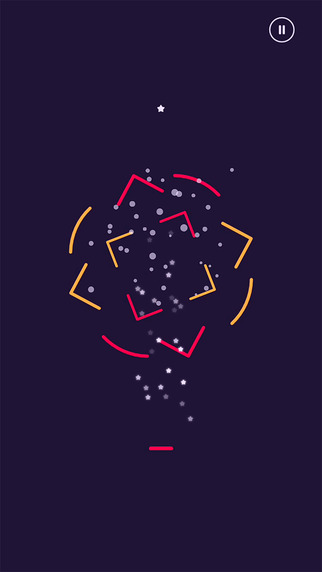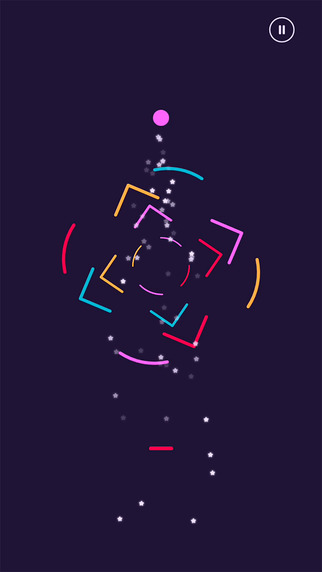 iTunes Description
TAP at the right time to go through the rotating obstacles.
You must follow the color pattern on each obstacle to cross it!
Forum Thread: Kolor Challenge (by Thien Dinh)
---
League of War: Mercenaries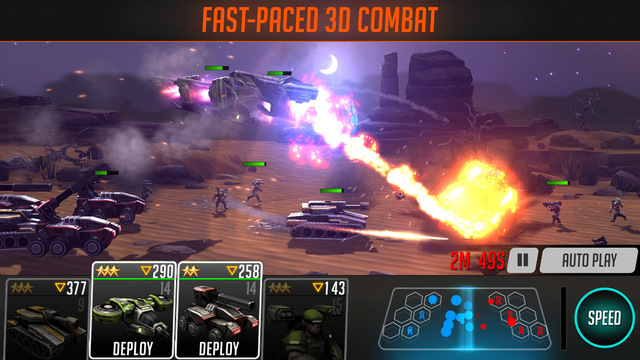 iTunes Description
League of War: Mercenaries is an exciting war strategy game where you can make choices that have real impact and outcomes. Immerse yourself in this 3D war game to build your base, grow your army, and battle your way to victory. As a Mercenary commanding powerful armies for your League, battle for lucrative contracts and collaborate with your Alliance to dominate the battlefield.

Build a fighting force of extraordinary magnitude to wage war on nations and corporations. Immerse yourself in a 3D world with fast-paced combat, build your military headquarters and conquer your enemies across a lushly rendered campaign map.. Take on hundreds of missions or compete with fellow Mercenaries to and claim victory around the globe and enjoy the spoils of war!
Forum Thread: League of War: Mercenaries (by Funzio, Inc)
---
Lord of Trap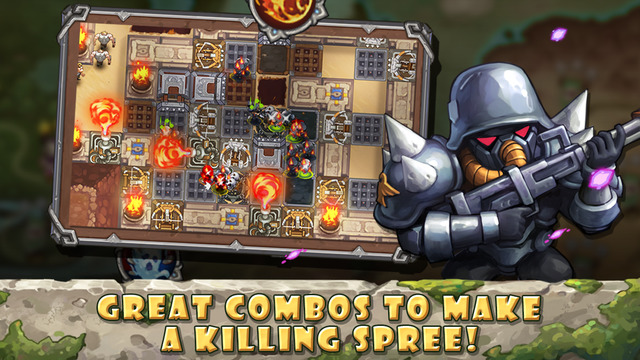 iTunes Description
Use devious traps and fiendish magic to defend your treasure horde from swarms of jackbooted thugs who want to take what belongs to you.

As the Lord of Traps, make your despised enemies suffer in the cruel maze of your own devising!
Forum Thread: Lord of Trap (by Xue Xiaoyu)
---
Marvel: Avengers Alliance 2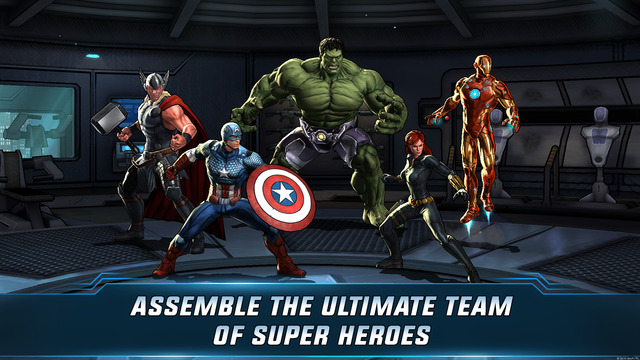 iTunes Description
ASSEMBLE, STRATEGIZE, FIGHT!

Marvel: Avengers Alliance 2 is the massive sequel to the smash hit Marvel: Avengers Alliance, with a robust mobile gaming experience, greater customization, and amazing high quality visuals.

Assemble a team with the Avengers, Daredevil, Guardians of the Galaxy, Spider-Man, and other Super Heroes to battle Ultron, Baron Strucker, and more epic Super Villains! A mysterious series of galactic collisions, known as Incursions, threaten the fate of Earth. You must use the powerful energy of Iso-8 to stop the destruction of every universe. Team up with friends and other players from around the globe to face deadly foes and prevail.
Forum Thread: Marvel: Avengers Alliance 2 (by Marvel Entertainment)
---
Monster Beans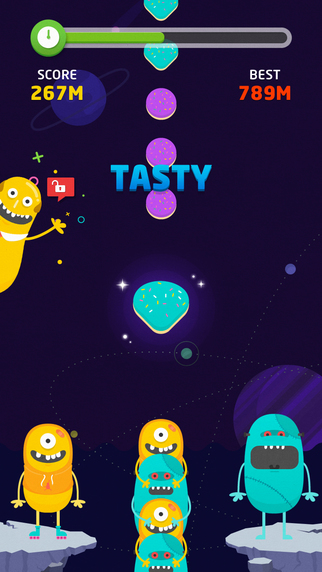 iTunes Description
Build a tower to the highest point together with monster beans!
Collect rare and huge monsters that live in a high place and reach higher.
Share the height of the tower you built on facebook and compete with your friends. If you feed a monster with food it does not like, the tower may collapse, so be careful.
Forum Thread: Monster Beans (by SWITCH MEDIAWORKS)
---
Prison Run and Gun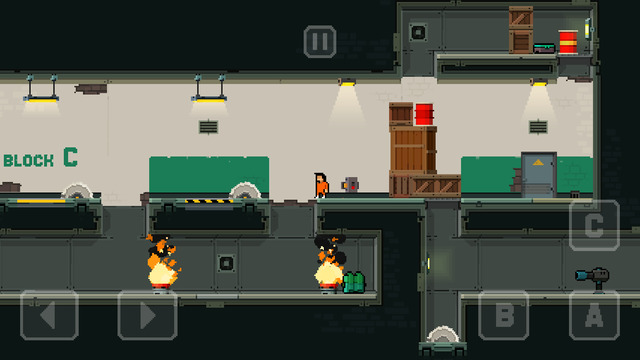 iTunes Description
Prison Run and Gun is a retro puzzle platformer with the modern gameplay and mechanics.

The recent events in a state prison, involving Jake and the others, was a perfect moment for some prisoners to escape – you are one of them.
Use your skills and the guns to break through 30 sections standing between you and the freedom !
Forum Thread: Prison Run and Gun (by Adrian Kumorowski)
---
R.B.I. Baseball 16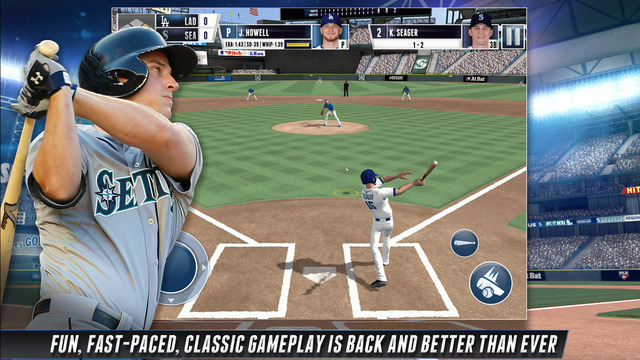 iTunes Description
Make the play with your favorite Major League Baseball team and win the World Series!

* Feel The Action: Fun, fast-paced, classic gameplay returns with more fielding moves like dives, wall catches and more!
* Your Team, Your Season: Modify your team's lineup with complete MLB rosters including over 1,100 MLBPA players. Play the entire season or sim to the crucial games.
* Authentic Ballparks: All 30 MLB ballparks feature unique characteristics, enhanced graphics, daytime and nighttime games.
* New and Improved: More balanced gameplay with our revamped defensive AI, improved batting engine and reworked pitching strategy.
Forum Thread: R.B.I. Baseball 16 (by MLB.com)
---
Release 7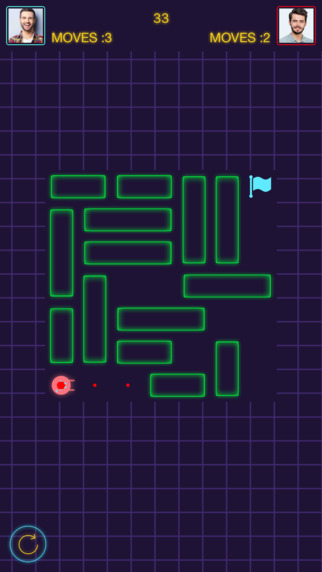 iTunes Description
The Real-Time game that you can play with your friends and people from around the world!

You will need to open a path for the robot to the finish line.
Horizontal bar can be moved from side side.
Vertical bar can be moved up and down.

Defeat your opponents to grab their coins and increase your ranking.
Forum Thread: Release 7 (by way4app)
---
Rival Empires: The War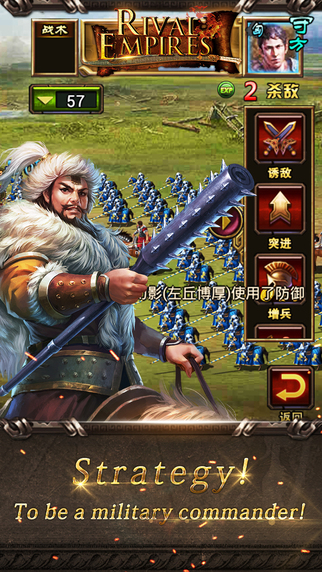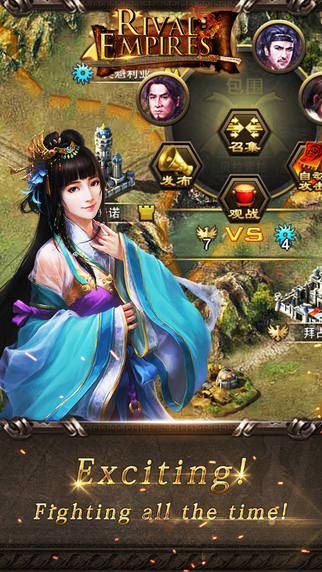 iTunes Description
Rival Empires, the top class of the Massively Multiplayer Online Strateyg Game. It produced so much favourable comment from the SLG game. The game system use the Real-time Strategy, you can get all the strong hero for free and do anything you want in the game. No time and no energy limited. Game screen elegant and grand, the exclusive dungeon of the story and other diverse play, even can not stop playing. The best is the support of voice system, a more authentic experience. Be your king, rule your empire!
Forum Thread: Rival Empires: The War (by NGames Interactive Limited)
---
Rolly Hills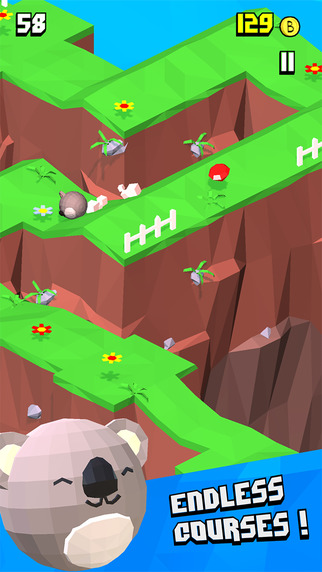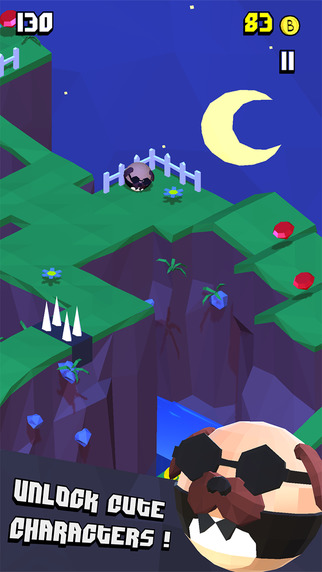 iTunes Description
Ready, Set, ROLL!

Play as numerous adorable characters.

Help them traverse through beautiful, lovingly crafted environments. Don't let them fall off!
Forum Thread: Rolly Hills – Endless Marble Madness inspired game
---
Swing Kitty Cat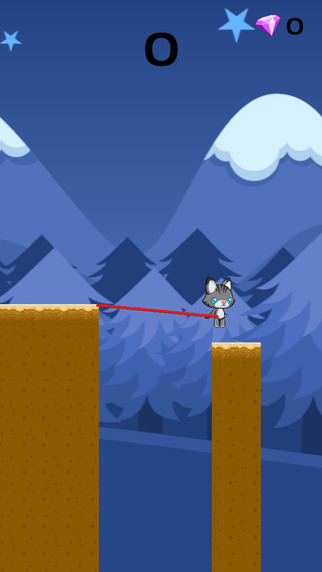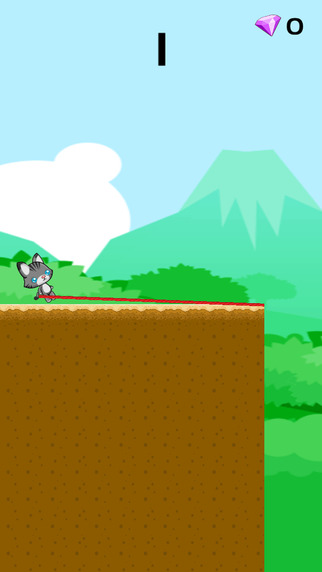 iTunes Description
Help Kitty Cat swing from island to island. Simply tap the screen when the rope is long enough to reach the next island. Collect crystals and reach the high score. Kitty Cat Swing is the most entertaining and addictive version of one of the greatest arcade game!
Forum Thread: Swing Kitty Cat (by Briogames)
---
Tap Sports Baseball 2016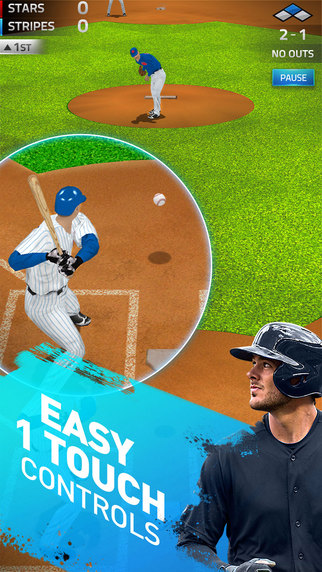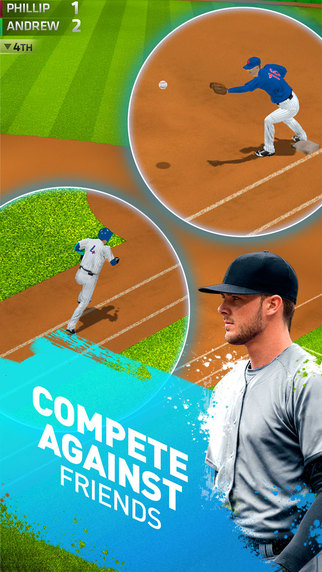 iTunes Description
Tap to swing and watch home runs fly out of the park! Simple controls and short gameplay sessions let you play anywhere, anytime.

Collect your favorite major league players, manage your roster and climb up the standings!

Earn the greatest players in baseball history by competing in daily events and challenges!

Go head-to-head online in live competitions, and dominate players from around the world!
Forum Thread: Tap Sports Baseball 2016 (by Glu Games Inc)
---
Turbo Brain Challenge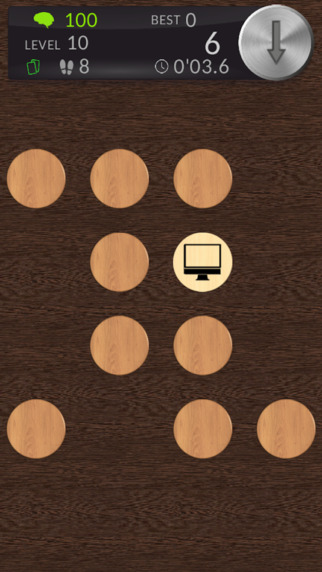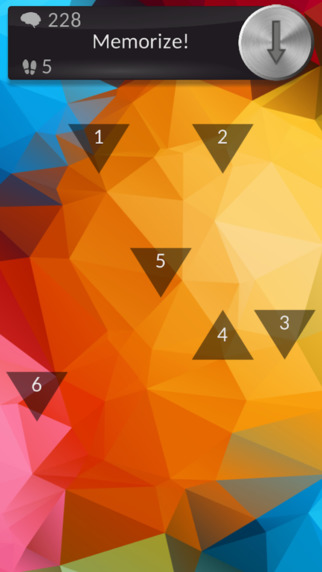 iTunes Description
Concentration type game with fast and dynamic gameplay. Begin with very easy starting levels to end up with levels that will push your memory to the limits. Find not only pairs but also three of a kind. To challenge you even more tiles will move, swap and twist in some levels.

Find matching symbols in 54 levels of the Main Game. Collect bonuses and combos for the best score and compete with your friends over Game Center. Play for the best time in each of Extra Levels. Each level has a unique layout of the tiles. Play them all. Repeat the order of flashing neons in the Lights minigame. Try to memorize as many sequences as you can. Memorize the order and position of the chain of triangles in the Numbers minigame. Collect 30 achievements through all game parts.
Forum Thread: Turbo Brain Challenge (by KoongFooAfterDar)
---
War of Throne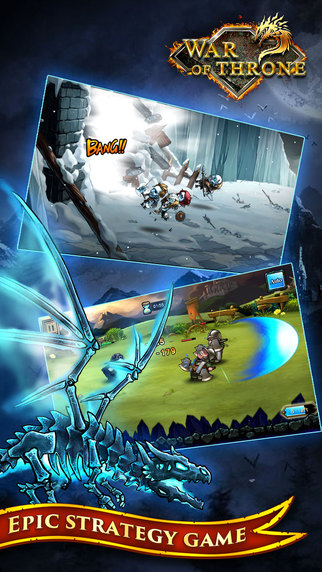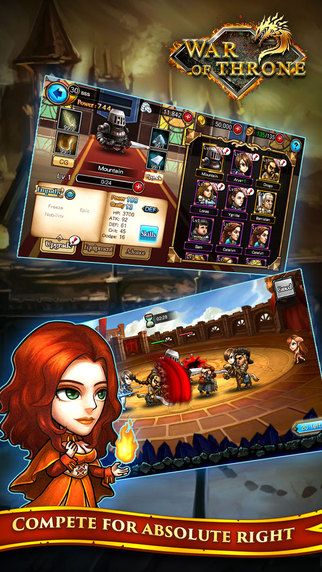 iTunes Description
An Epic Strategy Game, adapted from the best-selling novel.
The WAR of THRONE:Join Night's Watch in the fight against the White Walkers. Stay alive and Defend the kingdom.

On the other hand,You must lead Clansman into battle, compete for absolute right and conquer the world.
Full of desire for power here,keep wisdom, If you want to conquer this world.
Forum Thread: War of Throne (by ChaoYang Lu)
---
702 Get Back the Vial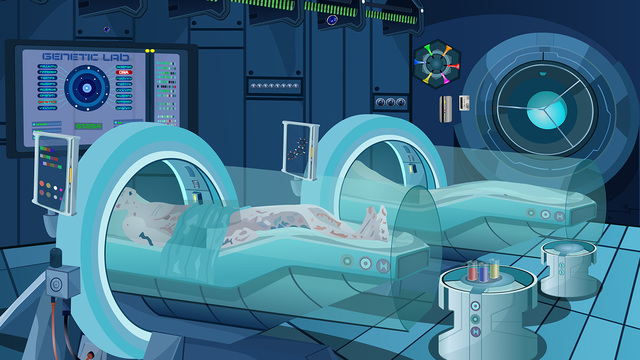 iTunes Description
702nd Get back the vial is an intriguing point and click type new escape game developed by ENA games for free. Dream up a situation that you are working in an intelligence agency. You are assigned a work that you need to get back the vial which was stolen from the national medical research center by the medical mafias. It was kept in a secret genetic lab. Now it is your responsibility to get back the vial. It would be possible only by your efforts and talents. Now it is your responsibility to escape with the vial as soon as possible. As you are a person of good decision making capabilities, it is sure that you will succeed by finding the necessary objects and solving the puzzle. Have greater excitement and fun by playing escape games daily. Good Luck and Best wishes from escape games.
Forum Thread: 702 Get Back the Vial (by Inbarasu Govindaraj)
---