Hello everyone, and welcome to the week! It's time once again for our look back at the noteworthy updates of the last seven days. This week we saw a nice mix of updates from big names, indies, free-to-play, and paid games. A rare moment of balance. Of course, you can keep an eye out for updates yourself using AppShopper Social (Free), the watchlist in the TouchArcade App (Free), or by participating in the TouchArcade forums, but this weekly summary is here to fill in the things you might have missed. Let's dig in!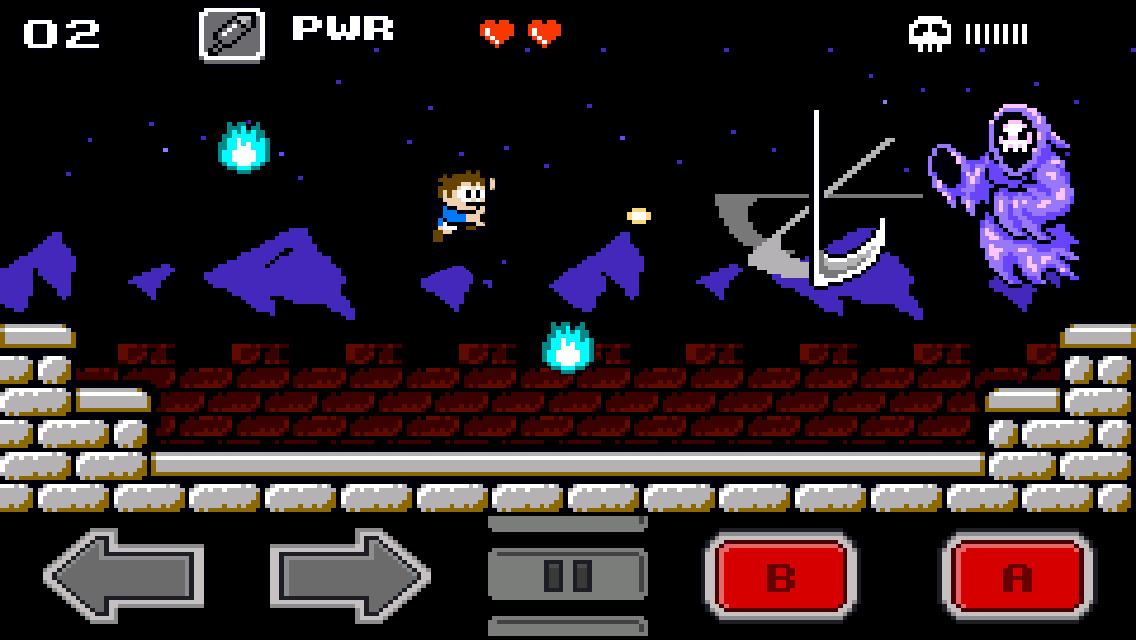 Venture Kid, $4.99 Venture Kid takes after Mega Man in many ways, but one way it doesn't have to is in difficulty spikes. Just as Elec Man and the Yellow Devil vexed many a Mega Man 1 player, so too have the Stage 2 boss and the final boss stymied a lot of Venture Kid players. This update seeks to balance that out a little bit by making the Stage 2 boss a little easier and by breaking off the final boss into his own stage, allowing you to continue right on his doorstep if you fail.
Planar Conquest, $8.99 Okay, so this is one of those big updates with roughly a million small but significant changes. I'm not even going to try to summarize them, but the take away should be that this developer is paying really careful attention to what the players are saying, and responding relatively quickly with updates. That is always to be commended. Hit the update notes if you want to see all of the details yourself.
FINAL FANTASY â…¨, $10.99 It wasn't long ago that this game got its first update, but here we are with another one. I'm not accustomed to this kind of treatment from Square Enix, to be honest. And this update does more than just fix some bugs, although it does that too. No, this update has an honest-to-goodness gameplay improvement based on player feedback. That is, the weirdness with the controls not responding if you moved your fingers into the border areas? That's fixed now. MFi remains goofy, but I'm actually feeling pretty confident about fixes on this particular game now, so hopefully that will be addressed somewhat soon.
Punch Club, $4.99 Since the first rule of Punch Club is presumably not to talk about Punch Club, I'm going to take an enormous risk and tell you that the Dark Fist DLC has been added to the game free of charge. I can only hope that since I am not a famous YouTube personality, my transgression will go unnoticed by the people in charge.
Shooty Skies, Free One of the keys to success in the JUST MAKE CROSSY ROAD JEEZ genre is to keep fresh content coming in. Shooty Skies adds 7 new pilots and 6 new secret pilots in this latest update, along with a new boss and some new enemies. The gameplay has also seen some tweaks to make it feel a little better.
The Walking Dead No Man's Land, Free The problem with this game up to this point is that it hadn't properly simulated what would actually happen in a zombie apocalypse. Well, those days are over, because now you can prey on your fellow players to raid their supplies and generally hurt their chances for survival. Mmm, PVP.
OPUS: The Day We Found Earth, Free Curiously, this game is not about the penguin from that old Bloom County newspaper comic. I guess words sometimes have other meanings, or some junk like that. Anyhow, this update makes a bunch of adjustments and additions, adding things like hats and paint jobs along with some tweaks to make the game more fun for players of all levels of expertise.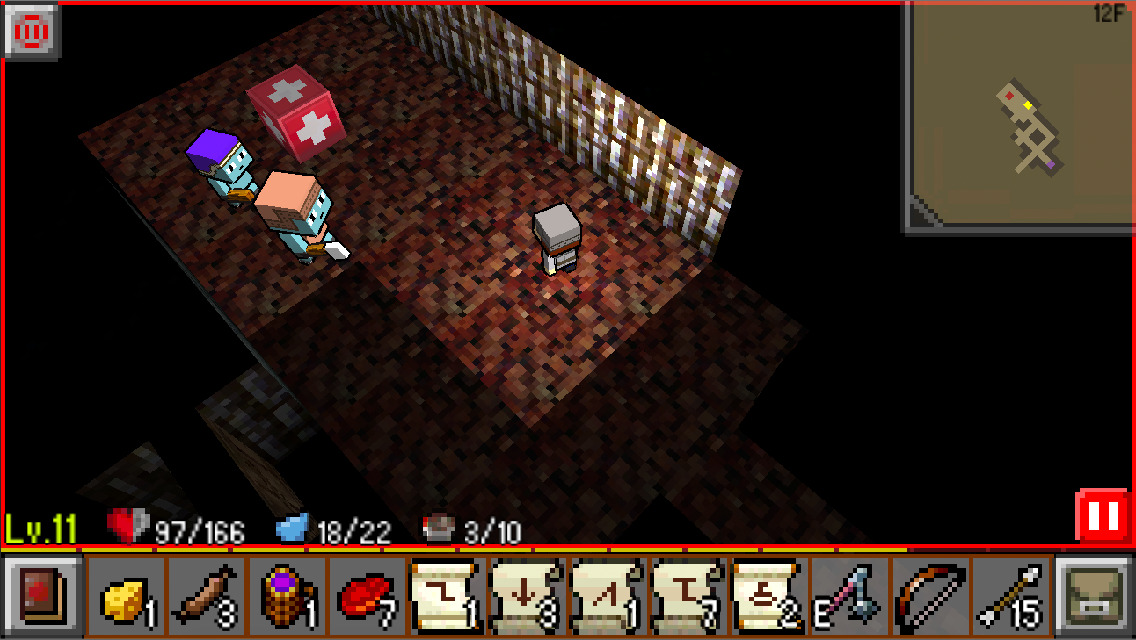 Rogue Saga, $0.99 Rogue Saga keeps getting good updates, and this latest one is no exception. This new version adds safehouses on every third floor that allow you to stash items to use in another run. There are also a couple of new female classes, the amazon and the witch. Can't I be both? Add in some balance adjustments and performance improvements, and that will pretty much do it. Next!
Zombie Road Trip, Free This description's going to be short and sweet, but how many words do we need to spread the good word that there are three new cars in Zombie Road Trip? It's a time traveling bonanza as the medieval car, the caveman car, and the wild west wagon make the scene.
Pet Rescue Saga, Free 15 new levels for Pet Rescue Saga, along with a weird story framed around a giant chessboard. What is Dave The Puppy playing at this time? You'll have to play to find out, but I've heard he might have a go at running for a Presidential nomination.
Lost in Harmony, Free Lost In Harmony has a new level where you can play as Aya and even customize her appearance. You can also now skip cutscenes, which I recommend if you are keeping a lot of onions around your room or something while you play. This new version also applies a number of fixes to various features. I like playing as Aya well enough to give Lost In Harmony this week's highly-coveted Update Mondays Most Spider-Mans Of The Week award. Congratulations!
Subway Surfers, Free Subway Surfers is on the move again, and this time they're visiting Prague. Hey, that's kind of neat. They're going for the whole medieval thing, so the new character looks like a rogue straight out of a fantasy novel, and the visual theme looks more like a renaissance fair than anything. The new board is called the Jouster, and if you line your ducks up right, you can get a Jester costume for that new character, too.
Puzzle & Dragons (English), Free Proving to be an even more potent combo than nuts and gum, Puzzle & Dragons has another update that long-time players should appreciate. First, certain multiplayer dungeons are now able to be tackled in single-player mode. The developers have also raised the cap on Monster Box sizes and Pal Point storage, for those of you who were pushing up against the strict limits of 2,500 monsters. This update also includes some fixes for multiplayer issues.
World of Tanks Blitz - 3D War, Free Son Of Musgrave's had his eyes glued to his iPhone for the last few days, and that can only mean one thing: World Of Tanks Blitz updated. There's a new stage set on a coast of Africa called Mirage, and a whole mess of visual improvements on certain tanks and stages. Also new to the game are Clan Supply bonuses, which give you some useful items for being in a clan. Tier 2 tanks have also seen some balance adjustments.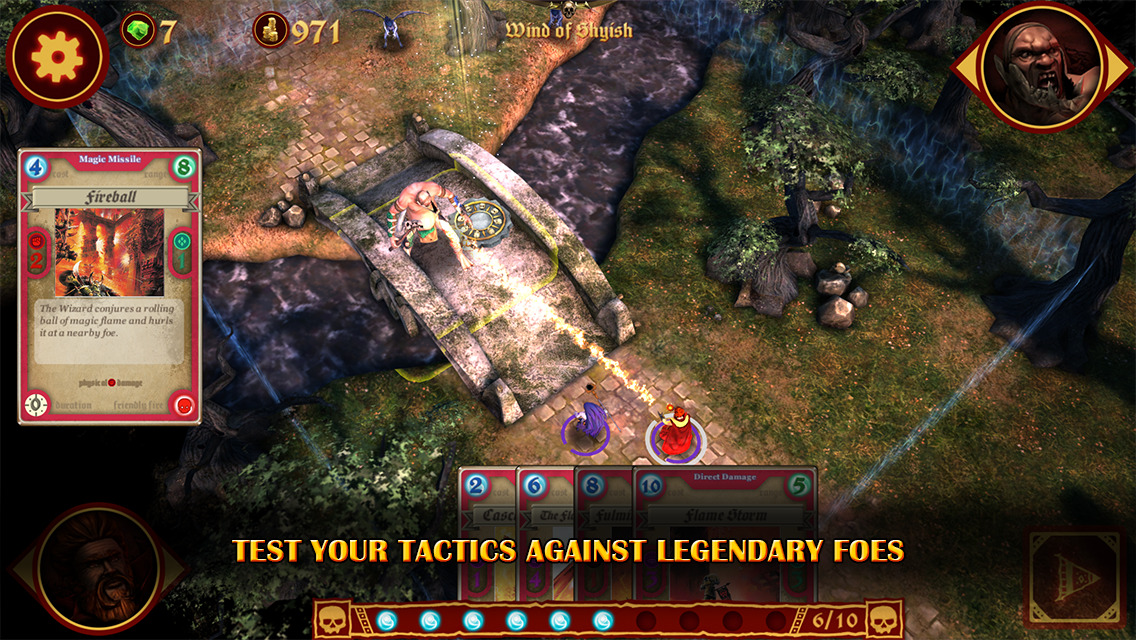 Warhammer: Arcane Magic, $1.99 I'll be honest with you all, friends. I can't really remember which Warhammer game this is, even looking at the screenshots. But it has a really nice update by the looks of things, with a new loot system, special Golden Plunder Packs that can be bought with real money or found in-game, and some new magic items that can be found in said packs. There are also some UI improvements and tweaks to the visuals. All purchasable wizards now come with a magic item, too.
Sonic Dash Endless Runner Game, Free Sonic Dash is three years old, and all it gets for its birthday is another crappy friend. Okay, sorry, I know Espio the Chameleon probably has some fans out there, and they're probably tickled to collect a thousand tokens or whatever to unlock him, but friends, if Big The Cat is the bottom of the barrel, we're only about two Froggies above him at this point.
Turbo Dismount®, Free It's a teeny-tiny update, but we take what we can get. Turbo Dismount has a new vehicle, a double-decker bus called the Royal Highness. To go with that, you also get a dapper Bobby Helmet. Wow, it's just like visiting England, but without nearly as many dragons roaming the streets!
Happy Wheels, Free The latest update for Happy Wheels adds more new levels for Irresponsible Dad and performs a few critical bug fixes. That's there is to say, but if I don't say anything more, I think the formatting on the page goes weird, so let me close out by saying to always wear your helmet while cycling, friends. One of my buddies got a nasty concussion when he was in junior high school by riding without a helmet, and he's loved the idea of retailer-exclusive pre-order bonuses ever since. Chilling.
Daddy Long Legs, Free Our old chum Daddy Long Legs is back with 6 new costumes and a new way to game your odds a bit on getting a costume in grey packs. There are apparently over 120 costumes in the game now, so that's a welcome tweak. The game's core engine is apparently being rewritten, too. We can't see that on the surface right now, but I assume in the future it will lead to great things, like free hot dogs in exchange for hugs. Or vice-versa, if you're a hot dog-rich person in need of hugs. This is how a basic economy functions. And now you've learned something, so I'm out of here!
That about wraps it up for last week's significant updates. I'm sure I've missed some, though, so please feel free to comment below and let everyone know if you think something should be mentioned. As usual, major updates will likely get their own news stories throughout this week, and I'll be back next Monday to summarize and fill in the blanks. Have a great week!