Howdy folks and welcome to the day of the week where we bask in a shower of new iOS games. It feels like things are slowly getting less structured when it comes to new releases, as lots of stuff has been popping up prior to Wednesday nights and lots of stuff still hasn't shown up yet even though I know it's the release day for said things. Perhaps Apple is changing their ways and we should find a new way of rounding up weekly new releases? Something to think about. For now, there's still no shortage of stuff available as of this writing, so peruse the full list below and keep an eye out for some possible late comers before the weekend hits.
---
Barista Blitz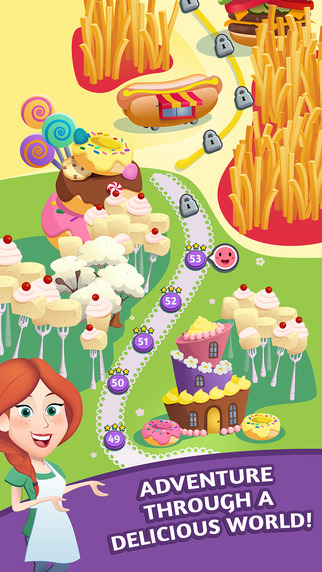 iTunes Description
Move tiles and combine yummy ingredients in this addictive puzzle game with a caffeinated twist! Create hundreds of tasty drinks and snacks on your journey from trainee barista to culinary master. Show tile-matching ability on the game board as you travel to wonderful restaurants around the world, using strategy and even luck to make every customer smile!
Forum Thread: Barista Blitz (by Ayopa Games LLC)
---
Barrier X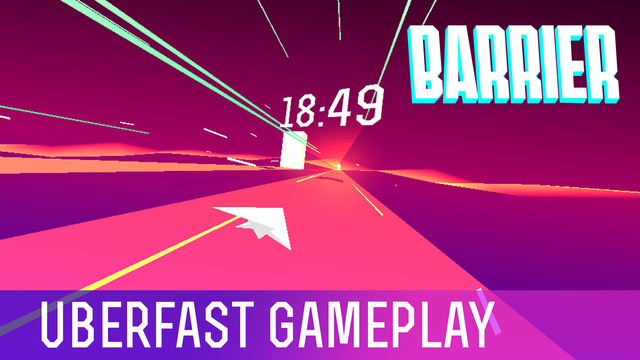 iTunes Description
Super fast avoid 'em up arcade!

Play now and challenge your reflexes! Feel the beat! Push the limits!
Forum Thread: BARRIER X (by Pinkapp)
---
Beat Stomper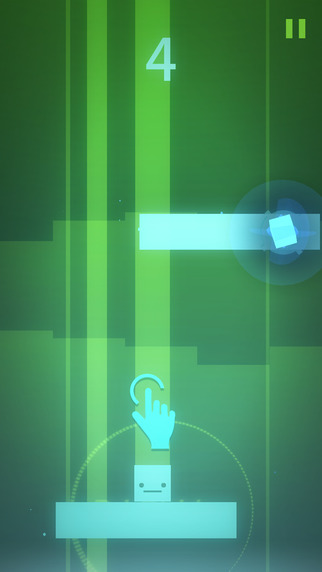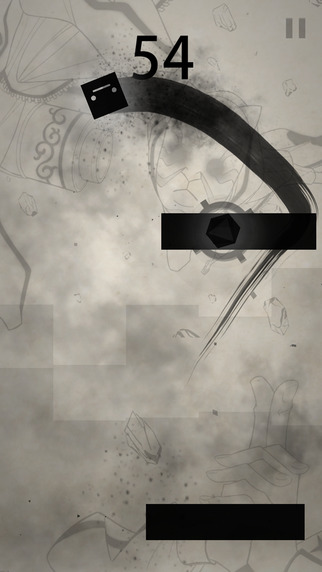 iTunes Description
Music, Neon light, Geometry.
Jump, Hold , Stomp.
The perfect combination of pure joy.
It is born for you, and you are born for it.

What are you waiting for?
Forum Thread: Beat Stomper (by Rocky Hong)
---
Boom Boom Teddy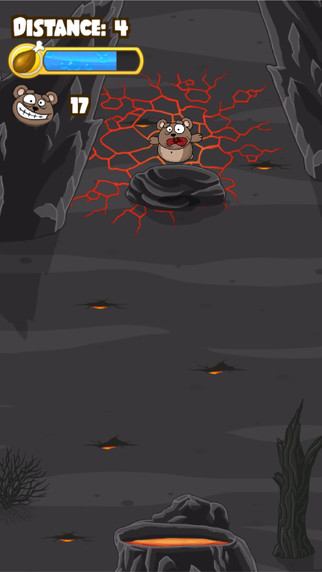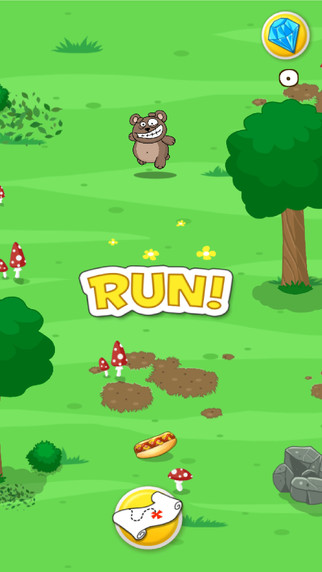 iTunes Description
Tireless Teddy rushes headlong to his love passing on his way five endless lands fraught with obstacles.

Unlock 5 different dangerous lands!
Get all the achievements!
Eat many burgers!
Force your way to endless happines….
Forum Thread: Boom Boom Teddy (by Imagination Works Sp. z o.o.)
---
Carpet Kitty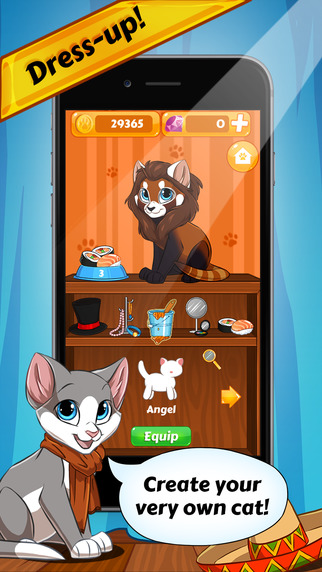 iTunes Description
Help Kitty "quality test" carpets in the carpet factory by shredding as many as you possibly can! Collect coins and diamonds to unlock various kitties and dress them up in amazing ways!
Forum Thread: Carpet Kitty (by Appsolute Games LLC)
---
Core Pop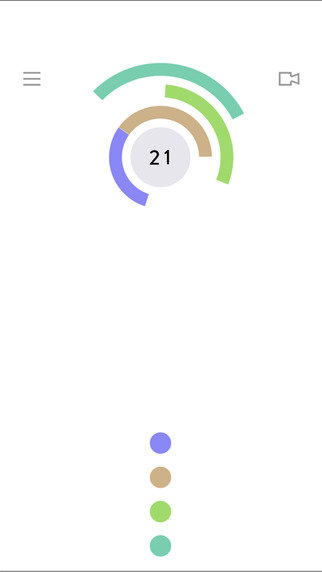 iTunes Description
Core pop is not only a very simple reflexing game, but also a magical app which you cannot stop playing.
Tap the screen to launch the dots. Match the color of the spinning circle and dot. Do not let the dots touch any circle that is not the same color. It is simple like that.
Come and compete with your friends all over the world!
Forum Thread: Core Pop (by Kentaro Yamamoto)
---
Dark Sword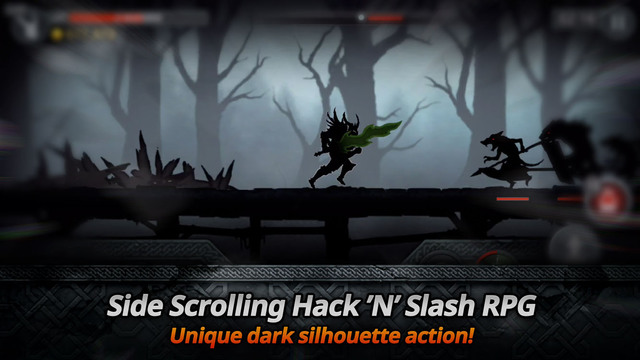 iTunes Description
All I remember is that night… The dark dragon has closed the gate to the sun. And light vanished. All living creatures became dark… Only carrying what's left behind… the eternal pain.
Forum Thread: Dark Sword (by NANOO Company)
---
Deamon's Dungeon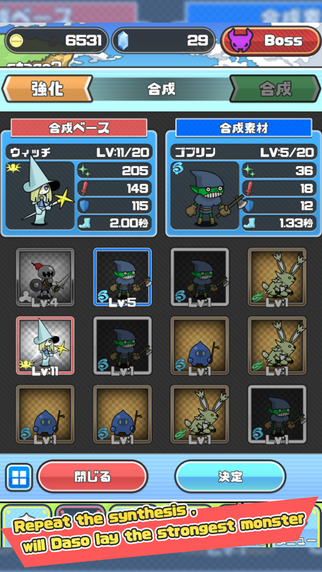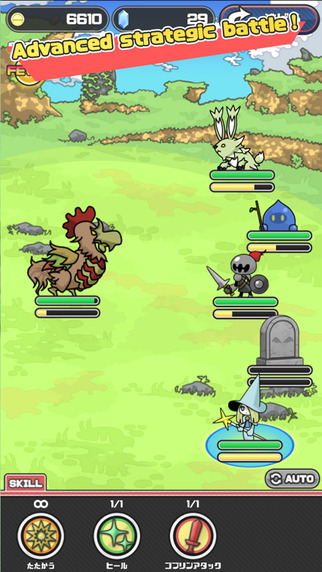 iTunes Description
In the fellow a lot of demons, you will defeat the formidable enemy!
Strategy RPG that combines the left and command battle!
Collect demons with a variety of ability!
Forum Thread: Deamon's Dungeon (by Nakanishi,inc.)
---
Don't Pop! – Endless Balloon Flyer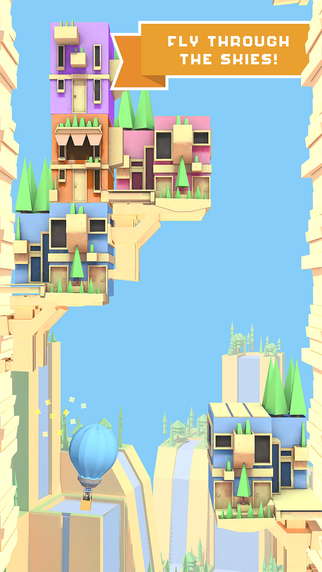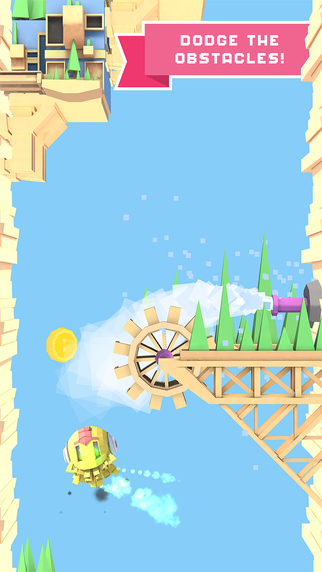 iTunes Description
Don't Pop is a free and addictive arcade balloon game unlike any other!

In this action-packed and rage-inducing endless flyer, play as the Postman and help him navigate through the beautiful sky village inspired by minimalist low poly style graphics. Dodge houses,clouds, cliffs, helicopters and many other strange obstacles to get that mail delivered! Tap or hold to fly your way through the landscape with an innovative control style.
Forum Thread: Don't Pop! – Endless Balloon Flyer (by AdventuresOf)
---
Dragon Encounter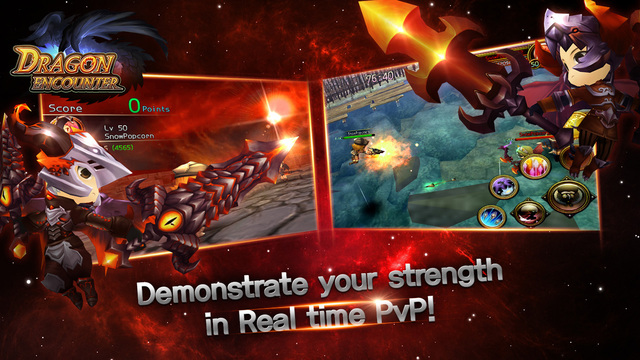 iTunes Description
Hungry for Dragon Encounter action? Watch this trailer and be amazed with its stunning beauty!

Get ready for an adventure in Dragon Encounter – the No. 1 Free-to-Play Action RPG !

Immerse yourself in exciting real-time party modes and PvP within the arcade-style fantasy!
Forum Thread: Dragon Encounter (by snowpopcorn)
---
Dream Machine: The Game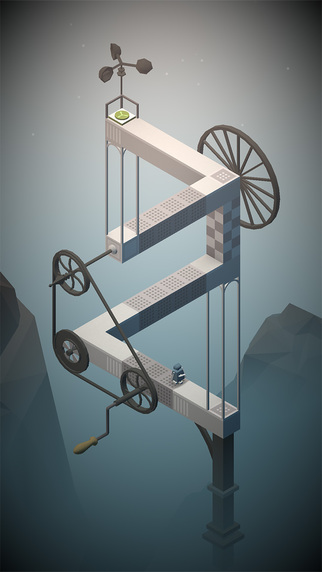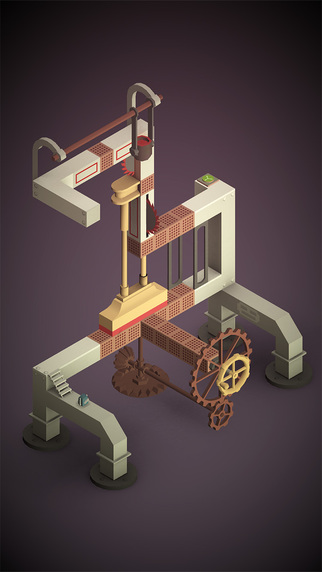 iTunes Description
Escape a cold, inhumane factory and free yourself into a mind-blowing fantasy world.

Manipulate fantastical machinery and solve the many mysterious optical illusions that lie in wait. Use all your ability to survive hazardous levels and fight epic boss battles. Guide your mechanical friend from an oppressive workplace and lead them to freedom.

Is it real or simply an illusion? Drift into the dream of the machine and find the truth.
Forum Thread: Dream Machine : The Game (by GameDigits Ltd)
---
Fish!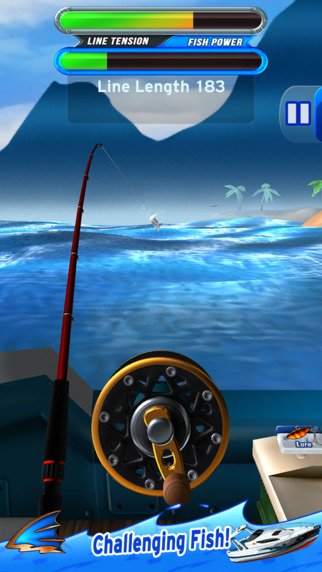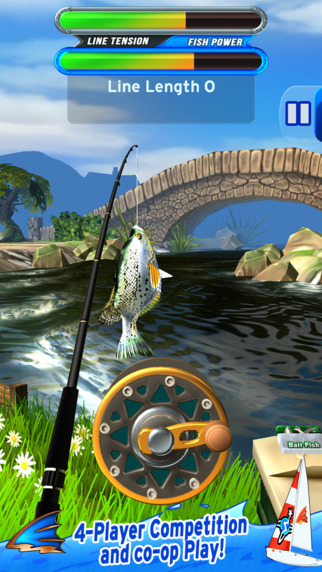 iTunes Description
From the award winning creators of Flick Fishing comes a full blown sequel!

Fish! is Strange Flavour's brand new fishing game, created especially for the Apple TV and iOS

• Fish in 8 gorgeous living 3D locations for 30 different kinds of fish and unlock them to show off in your virtual aquarium!
Forum Thread: Fish! the new fishing game by Strange Flavour
---
Handbrake Valet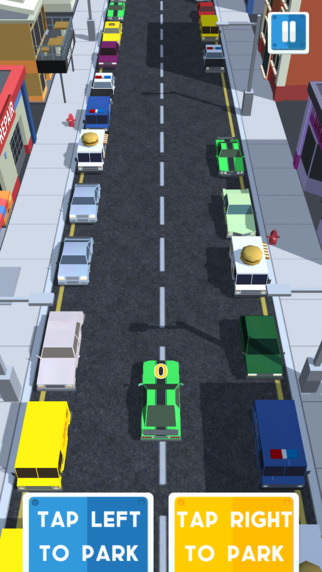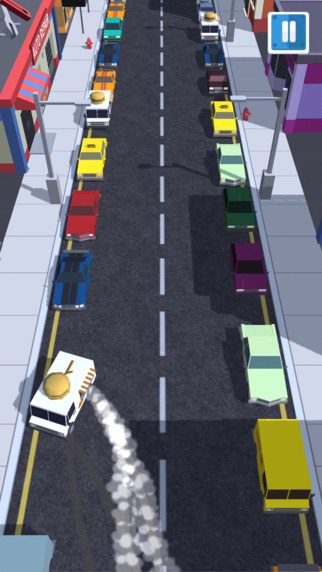 iTunes Description
Like a glove!!

How to play:
1. Pop handbrake
2. Park car
3. Don't crash!
Forum Thread: Handbrake Valet (By Meagan Harrington)
---
Hugo Troll Race 2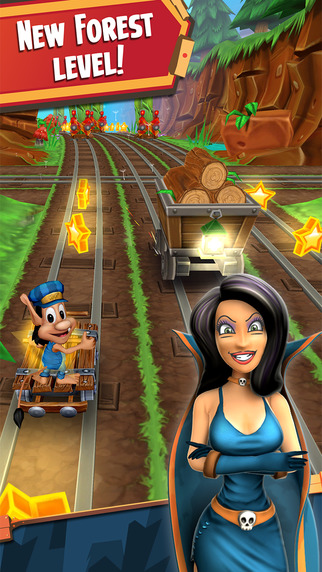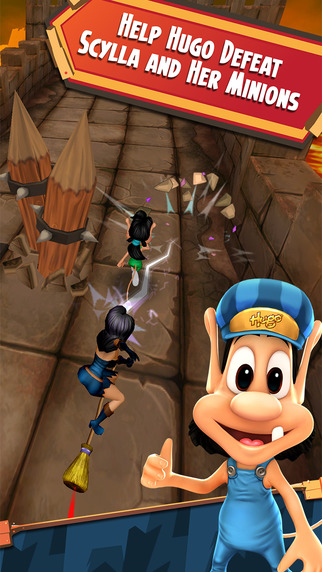 iTunes Description
Play the sequel to the smash hit endless runner that had generations of players glued to their screens! Hugo Troll Race 2 brings back everything you loved in the original game, plus tons of fun new features, awesome graphics and plenty of surprises! Did we mention loads of new content as well?

Join Hugo in his fight against Scylla and her minions and gather as much gold as possible by demonstrating your ultimate trolley-driving skills! Navigate dark mines, dodge trains, use power-ups and put your whole bag of tricks to work against her Evilness.
Forum Thread: Hugo Troll Race 2. (by Hugo Games A/S)
---
Kantai Girls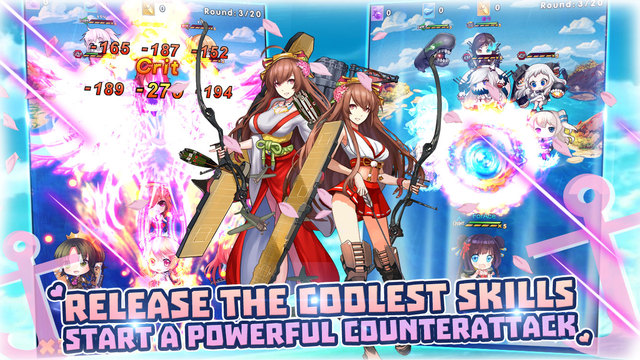 iTunes Description
Hello Commander! It's the most popular card game which is with anime warship girls.

Navy Girls is centered on building squadrons composed of individual characters represented as cards with different attributes. Each of the characters is naval warships which are depicted as cute girls. Do not miss the chance to play with the lovely girls.
The navy girls are ready for you. Dispatch them as you want!
Forum Thread: Kantai Girls (by Shirley Ding)
---
Late Shift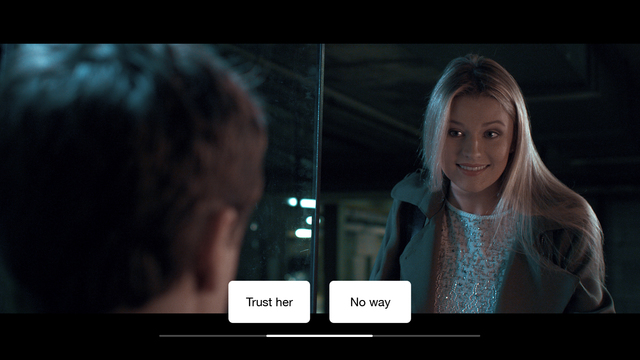 iTunes Description
Choose-your-own-adventure finally gone cinematic. You take decisions for the interactive thriller's hero while the movie keeps on running seamlessly. Matt, a smart student, has to prove his innocence after being forced into the robbery of a famous London auction house. How will he/you decide to act when everything is turning against him?

You take decisions for Matt by simply touching buttons at decisive moments of the story. You're under the same time pressure as he is, and you'll only have a few seconds to decide. But you'll never know in advance what the best decision is. Some consequences will show up immediately after you've decided, others only much later in the story.
Forum Thread: Late Shift (by CtrlMovie AG)
---
Let Pig Go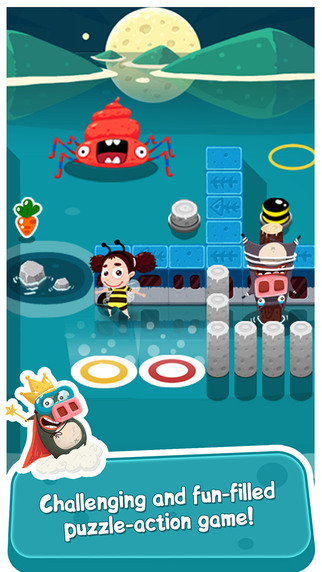 iTunes Description
Save your beloved prince, who has been kidnapped and turned into a pig!

A monster has caught your beloved prince and turned him into a pig. It's up to you to take on level after level of increasingly challenging puzzle-action as you attempt to outwit the crazy monsters and perilous traps that await you! With each level you conquer, you will be that much closer to defeating the monsters' evil plan, and being reunited with your dear, sweet pig of a prince. You must hurry! He is being held hostage and who knows how much longer he'll be able to last!
Forum Thread: Let Pig Go (by Skyboard)
---
MadRobot X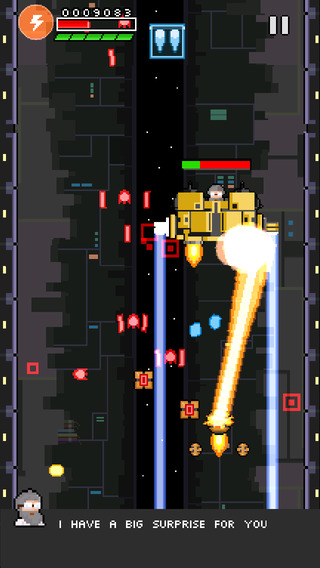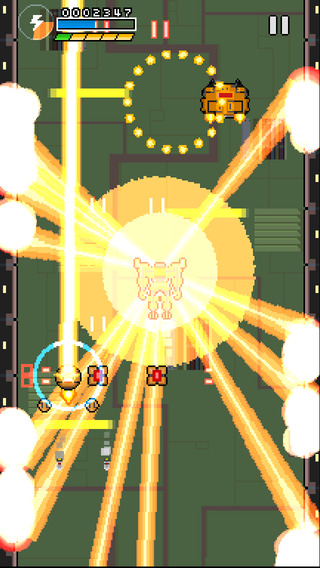 iTunes Description
MadRobot is a old school shoot 'em up game. You control a robot trying to escape from the laboratory of a mad scientist, for this you have the help of GoboGobo another robot wich also wants to escape.

The task is not easy the mad scientist will do everything to prevent anyone escape.
Forum Thread: Madrobot – Old School Pixelart Shmup by Netox
---
Magnis Game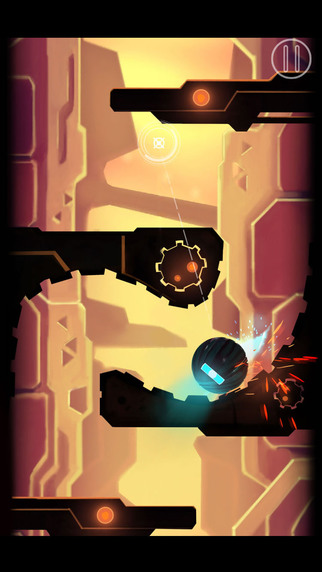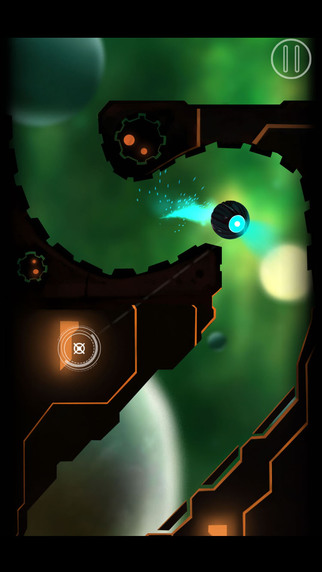 iTunes Description
Enter the gorgeous world of Magnis and experience a unique journey with him.
You control Magnis to dodge obstacles on the way with it's innovative control and unique art. The control in the game is flipped to the middle of the screen. Wherever you are touching, Magnis tries to go the opposite side of it. You shouldn't ever leave Magnis alone and remember to always keep your finger on the screen.

Challenge your skills with lots of different obstacles with different behaviors along the game, some need your absolute focus and some need you be fast and quick.
Simple yet hard to master control to dodge the obstacles. It all depends on your focus and skills, so expect a roller coaster of fun, challenges.
Forum Thread: Magnis Game (by LeanGo Development Inc.)
---
Math Hopper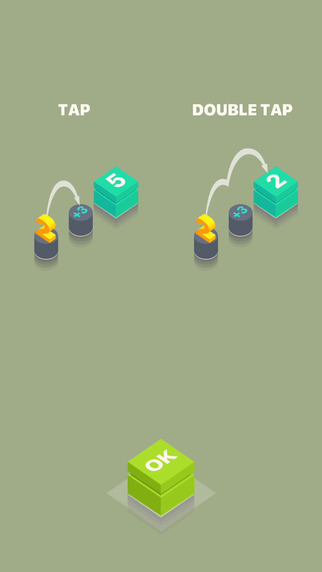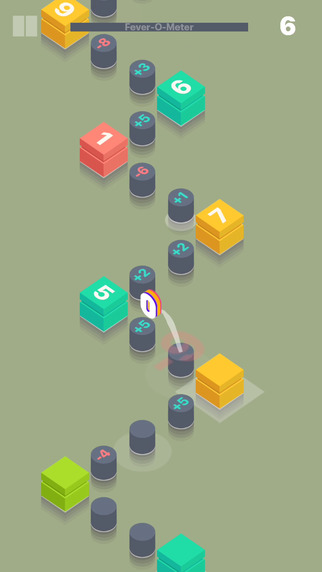 iTunes Description
Think fast, build up the Fever-O-Meter and reach the highest score! You never realized playing with math could be so exciting.

Tap or double-tap to hop from one platform to another. Jump on the intermediary tiles to match your Hopper number with the one on the goal platform.

Beware: the circular saw following you will make sure you do not drag around too much
Forum Thread: Math Hopper (by Bulkypix)
---
MedCorps – Curing The Globe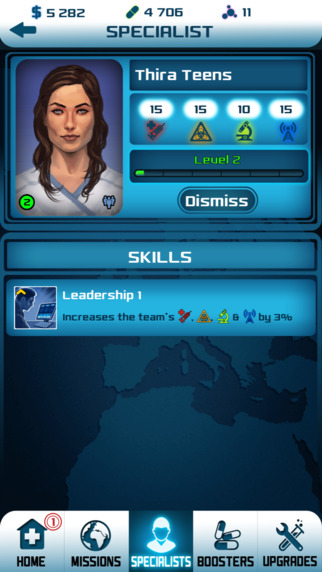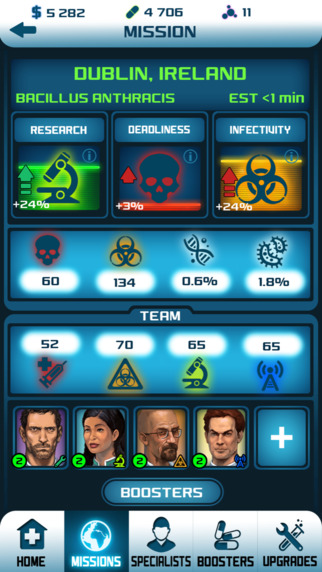 iTunes Description
An unknown terrorist organization releases multiple highly dangerous viruses into the wild. The world is in turmoil, and it needs you to save it.

Control a team of specialists, fight diseases, grow your organization and ultimately save the world in this strategic management game.
Forum Thread: MedCorps – Curing The Globe (by Imperia Online LTD)
---
Mighty Warriors: Rise of The East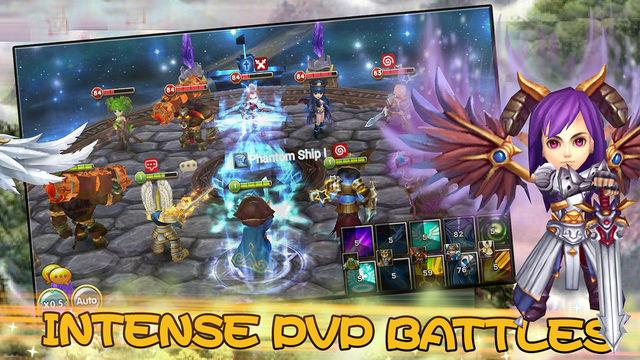 iTunes Description
Get ready to explore the fantasy world of Mighty Warriors, the latest and most epic social RPG game!

Collect as many brave warriors as you want, level them up, promote and upgrade them and get ready to take on the Black Dragon King's army. Fight in exciting, thrilling and fast-paced battles against minions, bosses and finally the Black Dragon King himself! Collect, train and then enjoy the epic battles!
Forum Thread: Mighty Warriors: Rise of The East (by TFJoy Limited)
---
MOW: 2-Player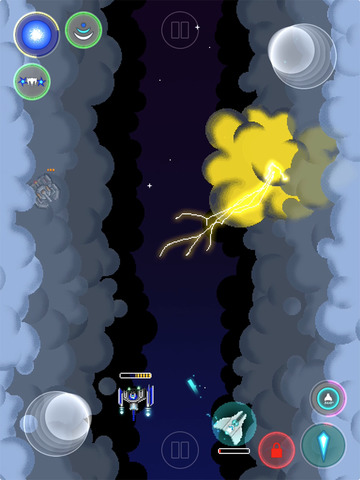 iTunes Description
The arcade space shooter game designed for 2 players head-to-head challenge on a single device. Features:

• 1 or 2 players, single device.
• Fake physics, real game feel.
• Hand made pixel-art and stunning music.
• 7+ detailed characters with exclusive equipment sets.
• Adjustable starting health.
• Boss fight, player-controlled.
• Secret characters and easter eggs.
Forum Thread: MOW: 2-Player (by Pan Feng)
---
Ninja Warriors – MMORPG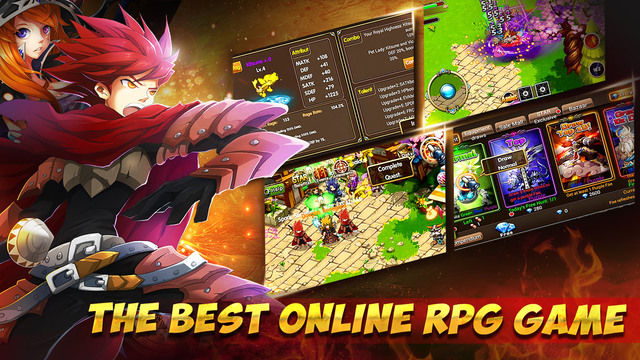 iTunes Description
Attention! You are viewing a super fantastic MMOARPG: Ninja Warriors!

Is a Japanese anime style MMOARPG, which will brings you back to the ninja age, the boss of the world, the main city of defense etc., tie-in rich main task with the elves and social system.
Gathering of the classic Japanese game elements: fresh and lovely characters, natural beauty of the game scene, delicate and exquisite game screen and so on.

The entire ninja world is yours to explore as you deal out justice with spectacular skills. Experience combat like never before with fast action, beautiful effects, screen-shaking graphics, and deadly finishers!
Forum Thread: Ninja Warriors – MMORPG (by atuko koizumi)
---
Orbin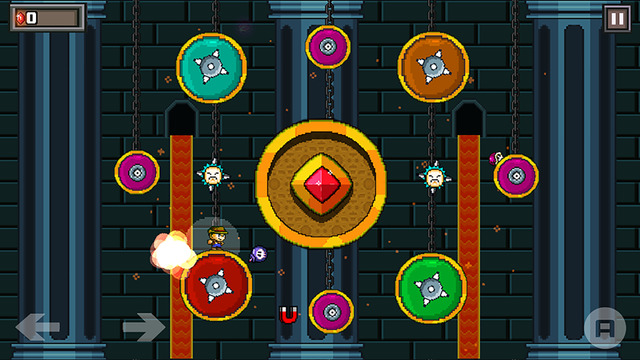 iTunes Description
Jump to avoid the enemies and collect as many gems as you can.

There are currently 2 powerups, a magnet and a bomb to destroy all enemies.

The gameplay is pretty unique and addicting! Try to get the highest score!
Forum Thread: Orbin (by Andrew Tong)
---
Pilots of the Dawn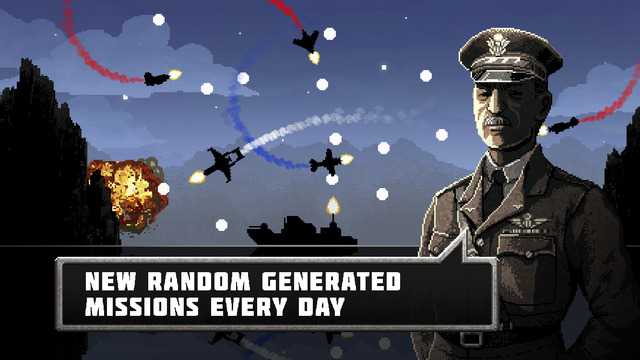 iTunes Description
Become an ace of the skies! Battle through 30 challenging missions, fight bosses and upgrade your aircraft.

Pilots of the Dawn is inspired by other classics of the same genre, but it brings a brand new experience to shoot 'em up fans.
Forum Thread: Pilots of the Dawn – (By Sapeli Studio Oy)
---
Rope Racers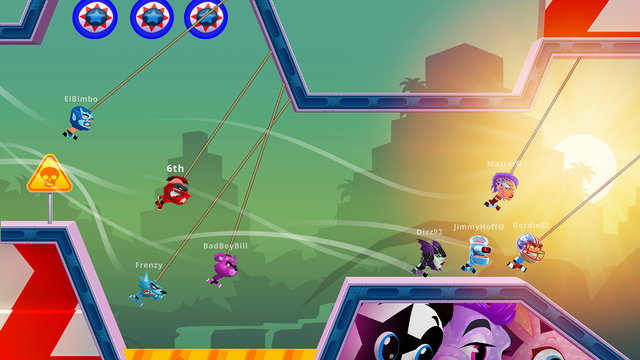 iTunes Description
SWING, RUN and RACE against other players across the world! Win high-speed races for great rewards. Collect all characters, race in awesome locations and be the best Rope Racer of all time!

Rope Racers is one of the best, fast paced multiplayer action games around – and it is sure to get you hooked!

Download Roper Racers today and challenge the world!
Forum Thread: Rope Racers (by Small Giant Games)
---
SpringFowler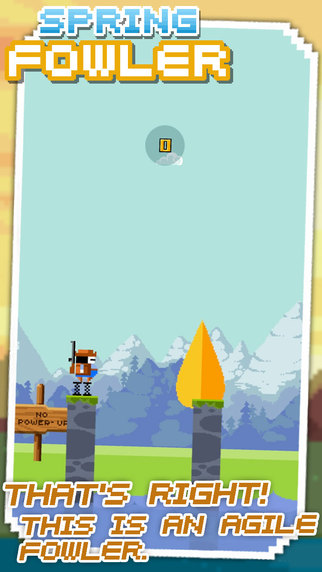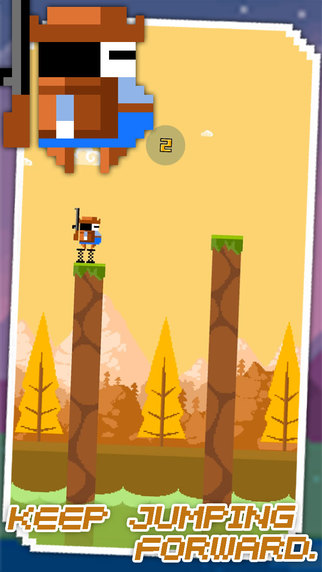 iTunes Description
How could the soldier keep jumping forward so agilely, how great he is!
Come on, check it out!
Forum Thread: SpringFowler (by Happyfish Games Ltd)
---
Stickman Cubed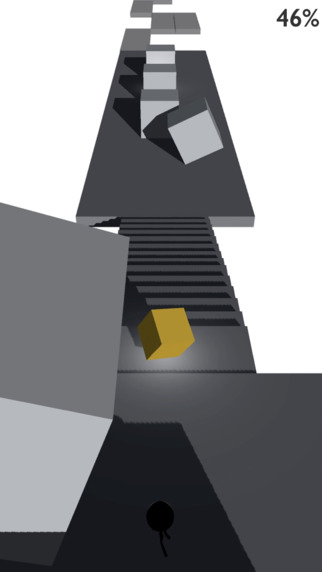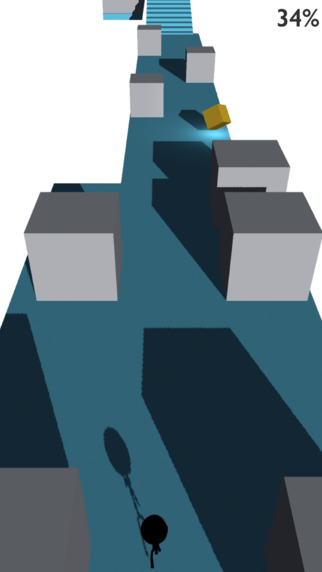 iTunes Description
Stickman Cubed, the impossible running game. Dodge deadly obstacles, run as fast as you can and collect all cubes while performing the perfect run to unlock amazing characters. You will try again, and again and again….
Forum Thread: Stickman Cubed (by Djinnworks)
---
Telepaint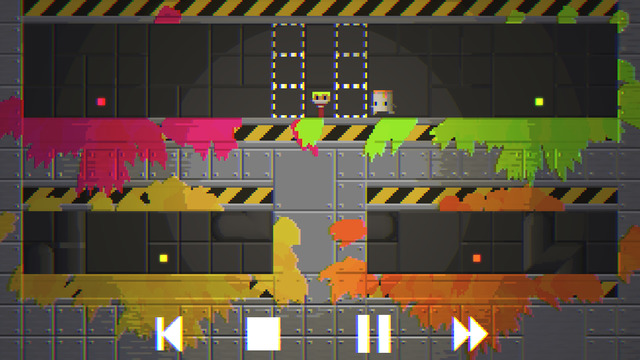 iTunes Description
A unique touchscreen puzzle game in which the player activates portals in order to carry walking buckets of paint through numerous, increasingly-complex levels. Simple, accessible gameplay gradually paves the way for mind-bending complexity via a frequent introduction of varied and surprising new mechanics, all accompanied by quirky, fresh music and rhythmic sound effects that sync up to your every action.
Forum Thread: Telepaint (By Acid Nerve)
---
Tiny Hunter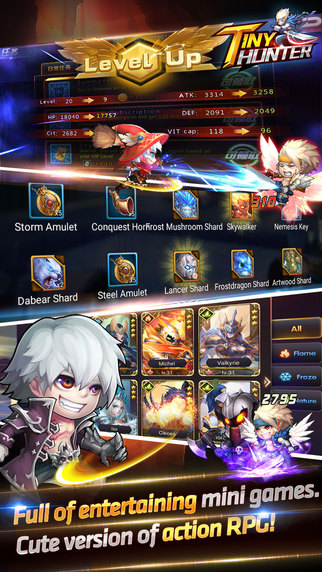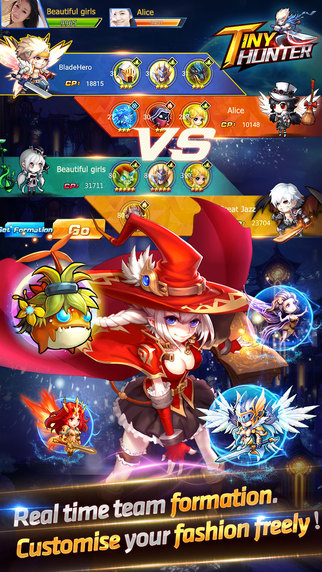 iTunes Description
《Tiny Hunter》 is a cute version of action RPG online mobile game which riches of adventure, fantasy and fighting elements. The background of the story can be traced back to the history of Medieval. It consists of various historical legend and fantastic imagination at the same time not lacking of entertaining, thrilling and adventurous story line. Unique and uncountable daimon skill system is our main characteristic. Our new daimon collecting and skill combination guaranteed will give you another kind of experience that you never had. You may exploring this adventure world in a freely and relaxing environment. In addition, attractive battling scene as well as deadly combo skill with breathtaking skill effect will make you love it forever.
Forum Thread: Tiny Hunter (by eYou Technology Pte Ltd)
---
Vortek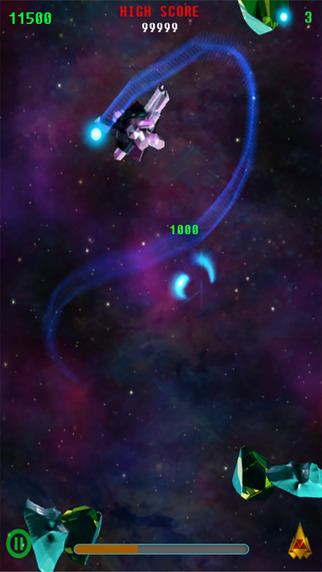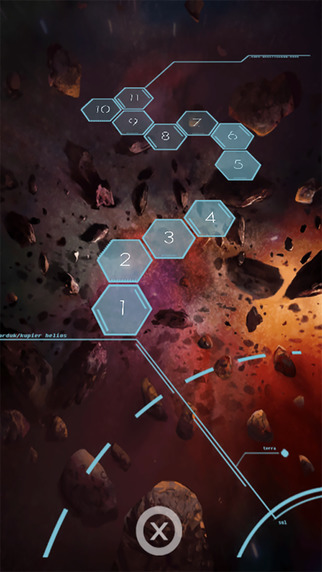 iTunes Description
Vortek places single-players in the outer reaches of our solar system on a mission for a militaristic mining company called Vortek Corporation.

Upon choosing a pilot, the player uses their ship to circle precious elements and warp them back to the mining base located at the Vortek headquarters on Mars. It is a dangerous and unforgiving job, but the thrill of the hunt lures many prospectors.
Forum Thread: Vortek (by Jordan Saia)
---
Water Me Please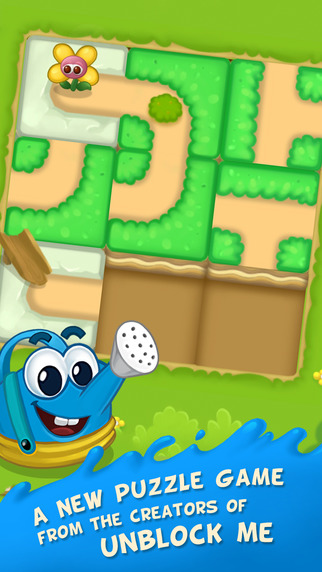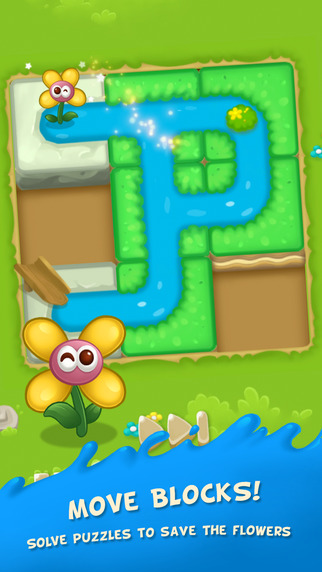 iTunes Description
The flowers are calling out for help!! And its your watch to water them. In Water Me Please!, you have to move the blocks to connect the water flow path and help the flowers before they wither.

Move the blocks left right up down to connect them and join the water flow so the water can reach the flowers. Have fun while you are trying to solve the puzzles and train your brain daily with this super fun addictive puzzle game.
Forum Thread: Water Me Please (by KiraGames Co. Ltd.)
---
Zombidle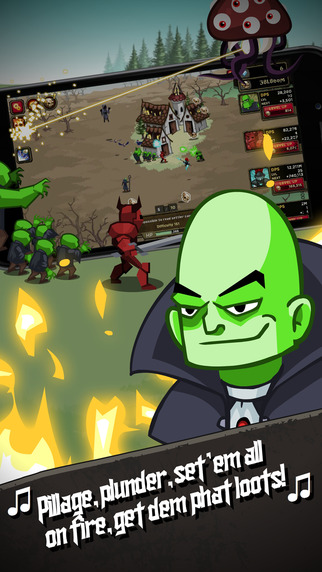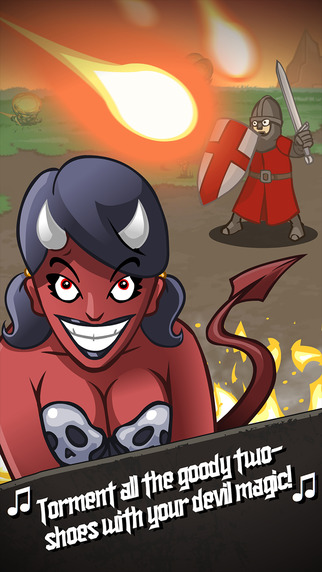 iTunes Description
Like the song says, good guys finish last, and in this case, they also finish homeless and on fire. Welcome to Zombidle, Berzerk Studio's newest tap/idle game!

Join up with Bob our local Necromancer and his cohort of evil buddies to raise some proverbial and literal hell across the kingdom of… Good… land… Goodlandia… yeah, that's what we're going with. Use all your evilitude to ruin these poor fella's day and establish yourself as the baddest of all the badasses in your corner of the fiery pit of hell.

And if you think that doing that isn't evil enough, how about some corporate management abuse? Con your monsters into doing your work for you so you can sit back and reap the reward of their labor.
Forum Thread: Zombidle (by Berzerk Studio)
---