It's that time of week for new iOS game releases, and one big-name game actually had a very strange release, Supercell's latest Clash Royale, which exited soft-launch status and went worldwide late last night. Curiously, Apple went ahead and changed the Editor's Choice to Clash Royale a day ahead of schedule, and gave it top billing under Best New Games as well as every single smaller banner right below. I've never seen anything like it! Will the rest of the feature spots change like normal tomorrow? Will Clash Royale stay in its ultra-featured state for the entire next week? Who knows! While Clash Royale is excellent and all, thankfully there's a wide variety of other awesome games being released this week, so go ahead and peruse the list below and get to downloading!
---
Adventure To Fate: Quest To The Future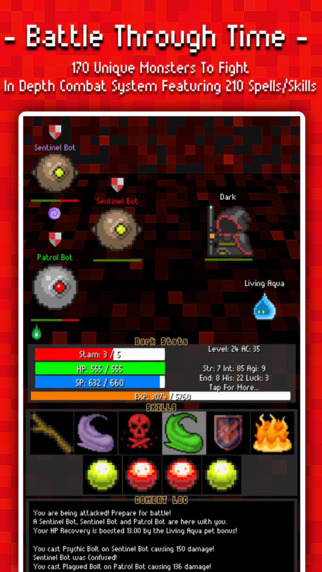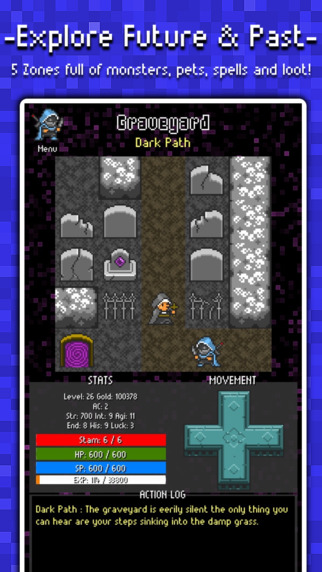 iTunes Description
Our biggest fears have come to fruition, the defenses of the dimensional ports have failed. An evil force has laid to waste our guards and now pours through the portals without resistance. We've brought you here as our last chance at stopping this evil. You're one of the select few that have used the portals before, to come here for a better life, but in our darkest hour we turn to you one last time, to go back and triumph where we failed.

With our guards and roads destroyed, getting back to the portals will not be easy, as this invasion has crippled our ability to send forces en masse to clear a path. You'll be forced down, through the sewers that run underground to the ruins, into the crypt where the portal to the future lies. You must make haste we don't have much time!
Forum Thread: Adventure To Fate : Quest To The Future JRPG (by TouchMint)
---
Be a Bee – Endless Flight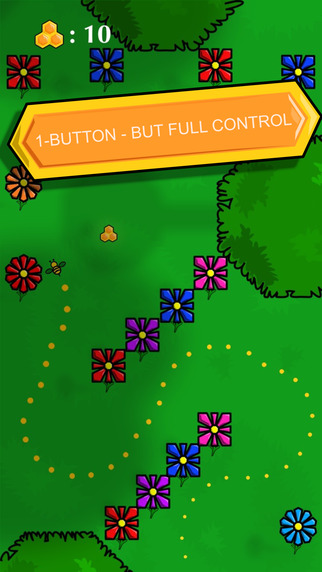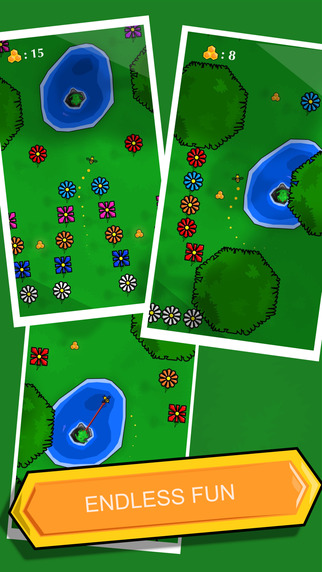 iTunes Description
Fly above a dangerous meadow and dodge all obstacles!

>Unique controls > 1 Button, but full control
>Local 2 Player mode
>Random Levels
>Game Center Highscore list
>Endless fun
Forum Thread: Be a Bee – Endless Flight (By Robin Knothe)
---
Bonbon Cakery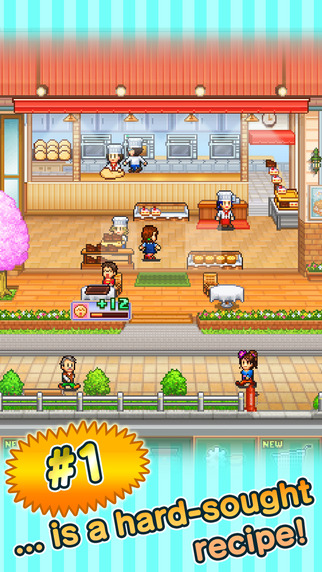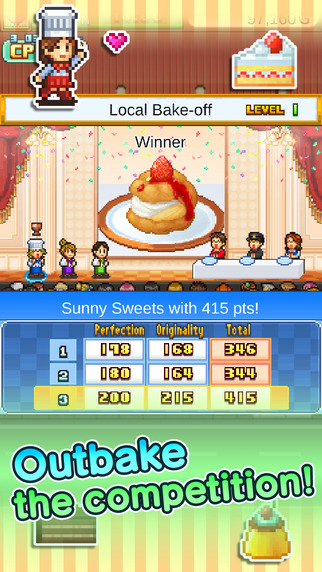 iTunes Description
Have your cake and eat it too in this latest and greatest of cakery simulators, fresh from the Kairosoft oven!
Improve your prowess as a pâtissier by pioneering a bountiful catalogue of high-ranking recipes. For example, combine a sponge cake with strawberries and cream–and presto! You'll have whipped together a supple shortcake! Even grace your creations with toppings for added effect. And once you think you're ready, test your confectionary capacity by pitting these pastries in grand competitions!
Forum Thread: Bonbon Cakery (by Kairosoft)
---
Chased by the Sun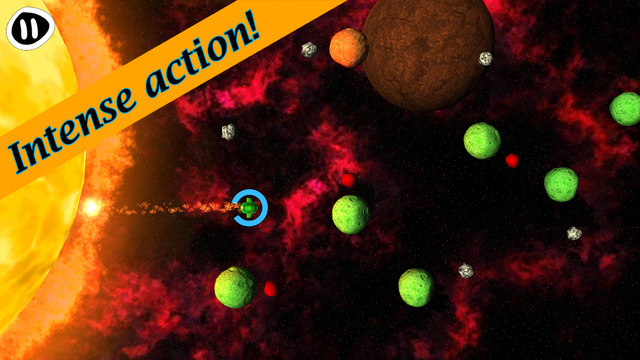 iTunes Description
Welcome to CHASED BY THE SUN, the not-so-endless runner starring the tiny green spaceship with the gigantic ball of thermonuclear plasma in hot pursuit! You know that scene at the end of a summer movie, when the hero has blown up the evil base but has only a minute to get away from the fireball before it engulfs them?

That's what CHASED is all about. Every level is like the explosive climax of an action film: a huge chase scene with chain reactions, close calls, and a narrow escape from any of 5 massive stars that tail you through gorgeous and deadly scenery, complete with ice to shatter, rocks to fling, moons to detonate and a series of black holes that…well, just watch out for them.
Forum Thread: Chased By The Sun (By Jonathan Rubinger)
---
Clash Royale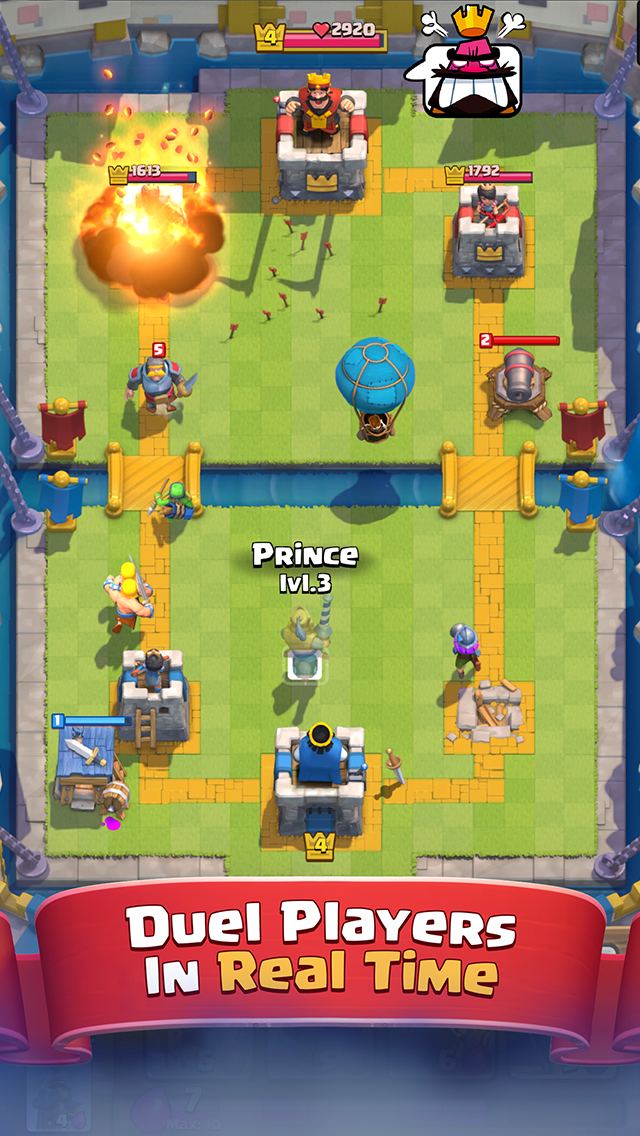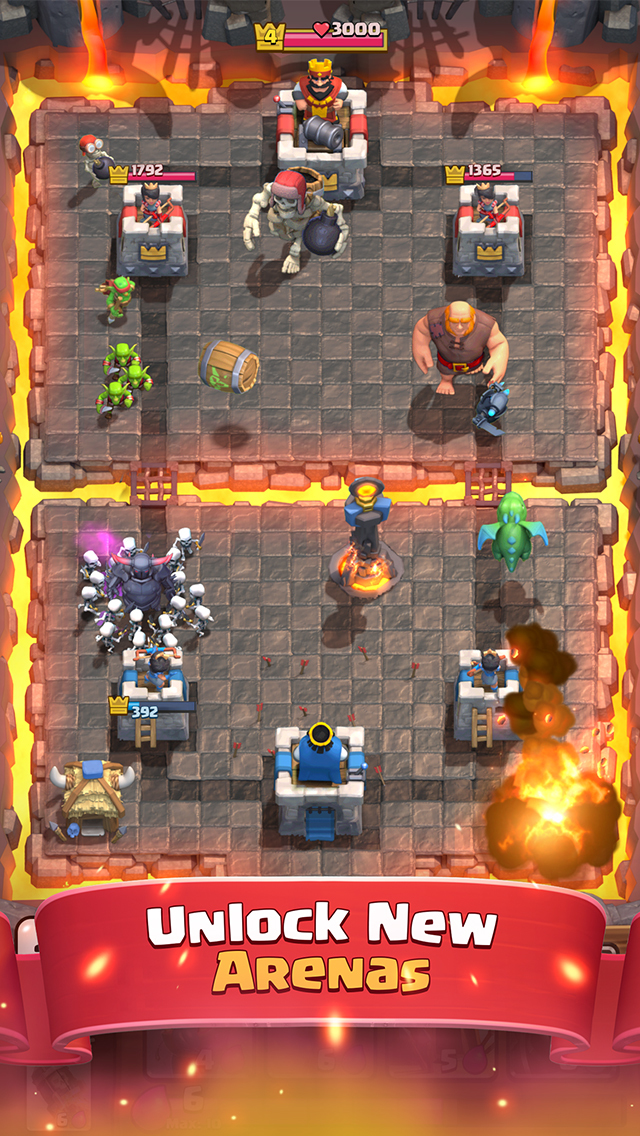 iTunes Description
Enter the Arena! From the creators of Clash of Clans comes a real-time multiplayer game starring the Royales, your favorite Clash characters and much, much more.

Collect and upgrade dozens of cards featuring the Clash of Clans troops, spells and defenses you know and love, as well as the Royales: Princes, Knights, Baby Dragons and more. Knock the enemy King and Princesses from their towers to defeat your opponents and win Trophies, Crowns and glory in the Arena. Form a Clan to share cards and build your very own battle community.

Lead the Clash Royale Family to victory!
Forum Thread: Clash Royale (by Supercell)
---
Deep Terror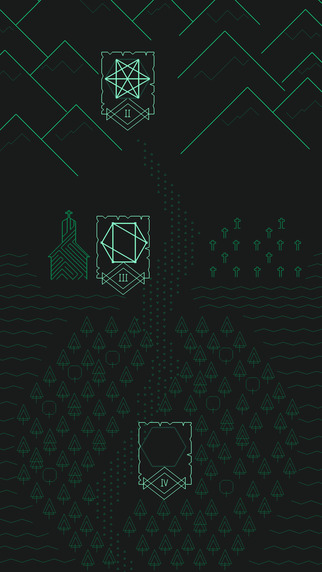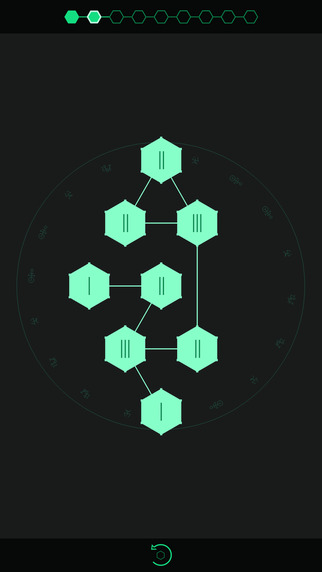 iTunes Description
"Deep Terror" Is in your hands, the invocation book that will take you to the core of human horror. To get there, you must wander different landscapes, solving enigmatic puzzles that will allow you to confront beings from beyond who will give you the knowledge you need to make the final invocation.

Will you be able to deal with great Q'thul and his devils without going mad on the way?
Forum Thread: Deep Terror (by MEGOCORP)
---
Diner Dynasty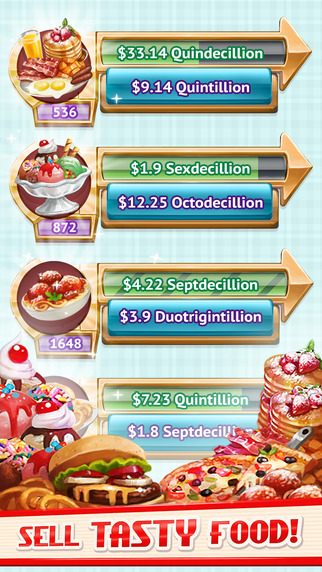 iTunes Description
A fun and easy game all about lots and LOTS of FOOD!

In Diner Dynasty you begin in your own kitchen, making and selling breakfasts, pizzas, and ice cream sundaes. Tap to sell meals and earn money. Keep tapping to sell more. When you've made enough money, you can buy your very own diner! Keep playing and keep tapping to build out your Diner Dynasty with food trucks, 5 star restaurants and more!

Diner Dynasty is endless hours of delicious fun!
Forum Thread: Diner Dynasty (by Prodigy Design Limited T/A Sidhe Interactive)
---
Downhill Chapter One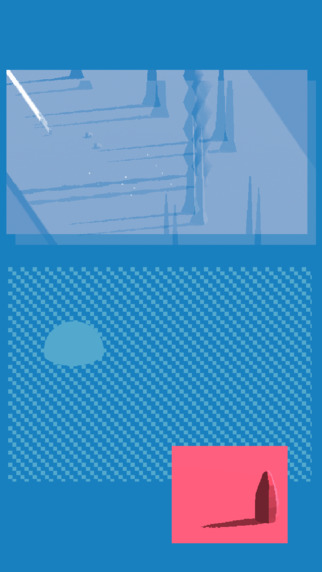 iTunes Description
Downhill* is an endless free fall on a minimal landscape full strange sculptures and environments. A game with extraordinary graphics and addictive gameplay.
Forum Thread: Downhill* Chapter One (by Screen Implosion)
---
Evolving Planet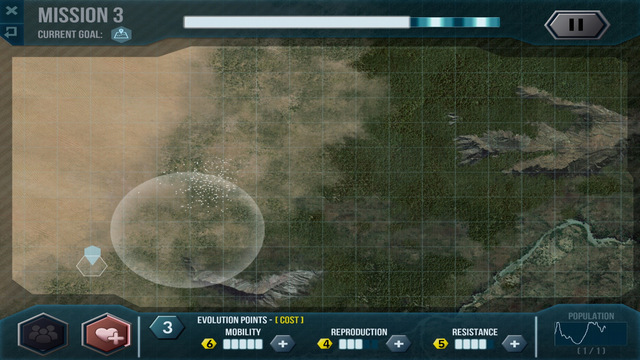 iTunes Description
It's the year 3016, and you are in charge of an archaeological expedition to the planet Kepler-1138. Your aim is to know what happened to the Lovans, humanoid aliens that became extinct for unknown reasons.

You will use artificial life to replicate the story of the mysterious species. Will you develop their technology, make them experts on warfare or strengthen their cultural influence? Choose carefully your strategy to reveal the past of the Lovans, and also their future.
Forum Thread: Evolving Planet (by Murphy's Toast Games)
---
Glass Road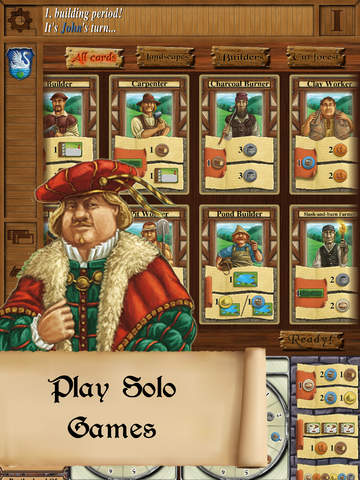 iTunes Description
Glass Road is the official digital version of Uwe Rosenberg's Glass Road board game.

STORY: The Glass Road is a 150-mile long path through the Bavarian Forest near the border to the Czech Republic in Germany which was one of the biggest center of Glassworks and Brickworks in the 18th century and now you can become part of this world in this game.
Forum Thread: Uwe Rosenberg's Glass Road (By Smart and Smarty)
---
Heroes of SoulCraft – MOBA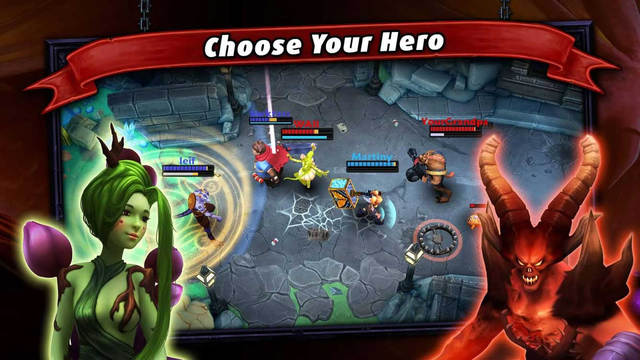 iTunes Description
MOBA for mobile: Dont remain in vain, glory and victory is near: answer the call of champions and become the Ace of the Arenas in this MOBA. Ascent the league and become a legend. Your fates cannot be to remain forever in chaos – you need to keep the order in the arena, defeat the witcher in the battle arena and become the legendary of all the heroes.
Forum Thread: Heroes of SoulCraft – MOBA (by MobileBits GmbH)
---
Hoodrip Skateboarding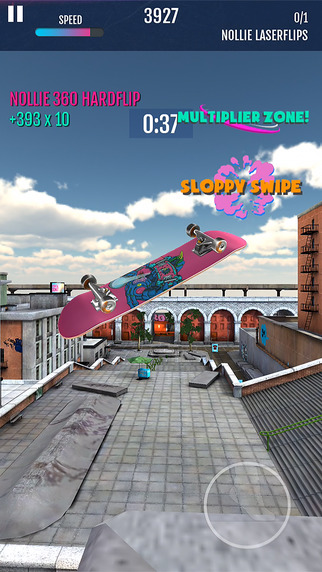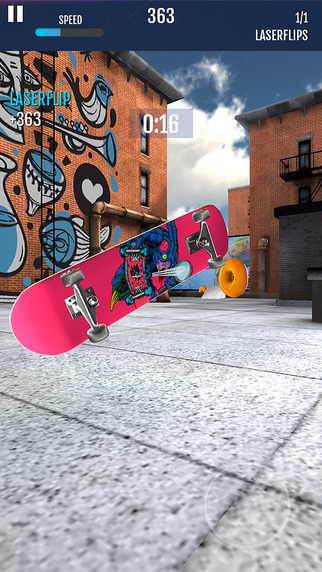 iTunes Description
Hoodrip is all about skateboarding. Skate at legendary spots and take part in contests to win real merchandise from leading lifestyle brands.

• Free to play forever with absolutely no iAPs
• First mobile skateboarding game with real merchandise as prizes
• New challenges with prizes every week
• Intuitive swipes and gestures mimic mechanics of real tricks
• Regular timed competitions and career mode (with tutorials)
• Create your own crew and challenge your friends
Forum Thread: Hoodrip Skateboarding (by Arcticplay Studios)
---
I Love My Circle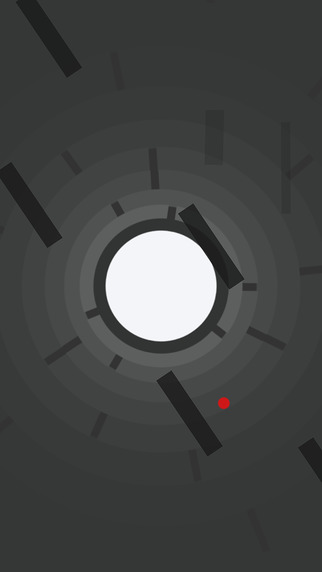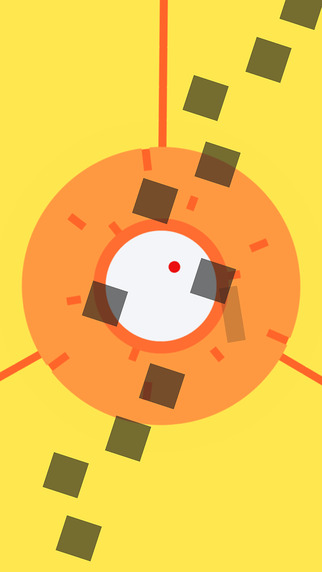 iTunes Description
All you want is to live in peace with your circle. Unfortunately the rectangles don't approve of your love and will stop at nothing to drag you apart.

I Love My Circle is a challenging, unputdownable game with simplistic gameplay and a clean, minimal style. Avoid becoming separated from your circle while dodging and smashing through an onslaught of jealous rectangles. Fight your way through a colourful rainbow of stages and challenge the Rectangle Lord for your right to love.
Forum Thread: I Love My Circle – [by Joshua Burr]
---
LEGO DC Super Heroes Mighty Micros
iTunes Description
The chase is on as you race through city streets as your favourite DC Comics character. Feeling heroic? Play as a DC Super Hero to catch the villain and save the city. Feeling mischievous? Play as the villain and escape the city before the hero can catch you.

Avoid obstacles, pull off awesome stunts and collect studs to unlock new characters, environments and stories. Whether super hero or super villain, fun and excitement awaits around every turn of the wheel in LEGO DC Mighty Micros.
Forum Thread: LEGO® DC Super Heroes Mighty Micros (by LEGO Systems, Inc)
---
Lost Socks: Naughty Brothers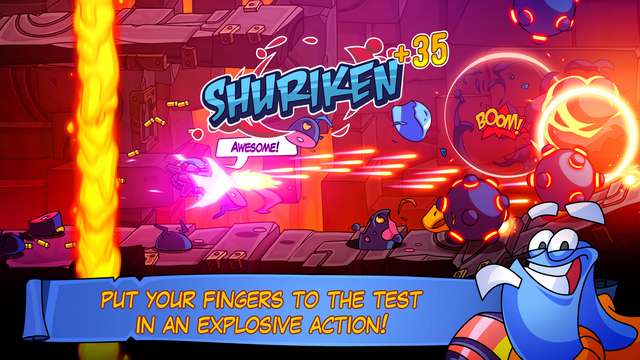 iTunes Description
Lost Socks: Naughty Brothers is here. Find the lost sock, fight the nibbles, and defeat the Boss! Lost Socks: Naughty Brothers is an exciting "run'n'gun" game with more than 30 levels packed full of all kinds of characters, bonuses, and obstacles, colorful game locations, and most of all the chance to become a genuine hero!

This game will be loved by hardcore gaming fans, but casual gamers will also enjoy it, even though the gameplay might be a little difficult.
Forum Thread: Lost Socks: Naughty Brothers (by Power Place Publishing LP)
---
Lost Tracks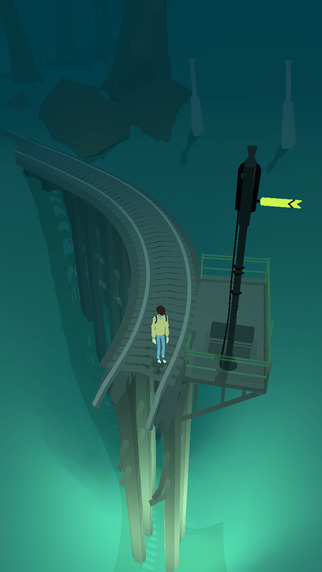 iTunes Description
"Lou, a young man in his early twenties, is on his daily commute in the train. He is soon after breath-taken by the sight of a young woman. Lou wishes to talk to her but his self-doubt holds him back. He is torn in two and gets lost in his inner world."

In this poetic art/adventure game you are in the pursuit of courage and try to mend your conflicting self. A journey through your subconscious world makes you deal with the fears and doubts that hinders you from talking to the stranger. Glimpses of your own courage leads you through dark forestry, dense fog and empty spaces where you are faced with the difficulties that prevents you from talking to the woman on the train.
Forum Thread: Lost Tracks (by VIA University College, Campus Horsens)
---
Mental Hospital IV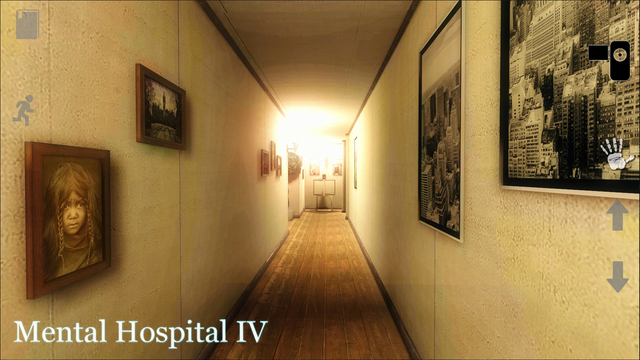 iTunes Description
Are you ready to accept the gift of madness and understand the secrets of the deep? If yes — "Mental Hospital IV" is waiting for you.

Your intellect is thirsty for non standard tasks, and nervous for a "tickle"? Than horror-action "Mental Hospital IV" from AGaming+ will shake you to the core! Cut the lights, connect your headphones. And watch out, because he is the only one to help you to get out of these horror paws!
Forum Thread: Mental Hospital IV (by Igor Migun)
---
Oloro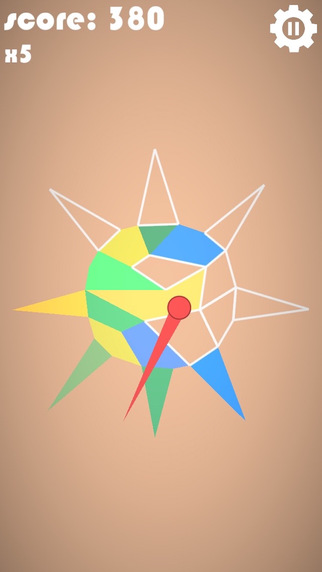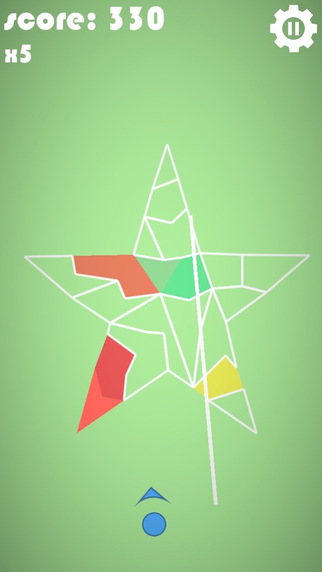 iTunes Description
Oloro is an artistic puzzle game that has players creating mosaic-like images by launching and placing colors within pieces to form a fully colored piece of art. There are 3 levels of difficulty: easy, medium, and hard with 10 levels in each, and many more to come! Can you get 3 stars on every level? Among the art pieces you will be coloring are: animals, objects, nature, vehicles, and more!

Endless Mode: In this mode, the player must fill all empty shapes before they reach the bottom of the screen. Earn bonus points for landing the same colors next to each other and not missing any colors! Compete against your friends for the top spot on the leaderboard!
Forum Thread: Oloro (by Mallowyn)
---
Perfect Angle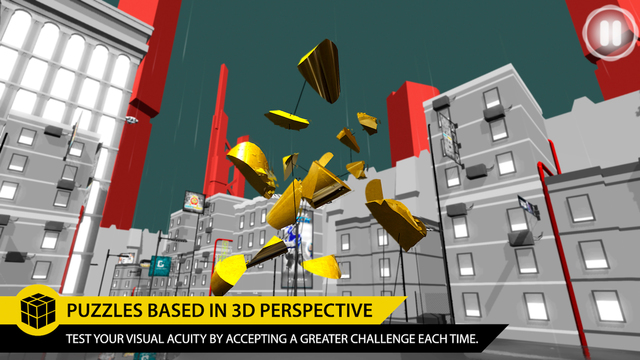 iTunes Description
Challenge your mind with puzzles that are based on optical illusions. Find the perfect angle by rotating the camera until order is restored, and discover a story that is full of mystery.

REAL OPTICAL ILLUSIONS – Nothing is what it seems! Sharpen your perception by beating over 100 puzzles through scenarios with no apparent structure or logic.

PUZZLES BASED ON 3D PERSPECTIVE – Detect the perfect angle in which a chaotic composition reveals the figure hidden behind a game on perspective. Test your visual acuity by accepting a greater challenge each time.
Forum Thread: Perfect Angle: Optical illusions puzzle game (Ivanovich Games)
---
Peter Panic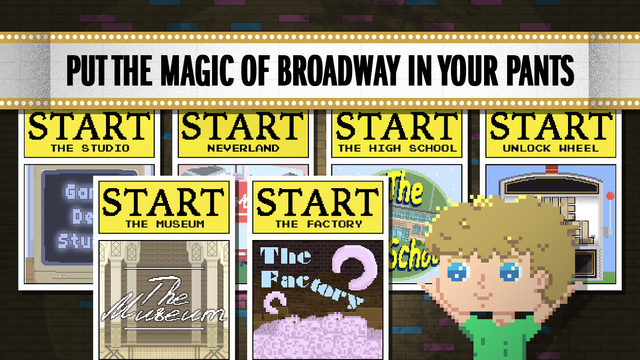 iTunes Description
Pack peanuts, accidentally worship demons and save the theater in this fully original mobile musical! Featuring fast-paced mini-games, original songs and incredible Broadway talent! Play as Peter, an aspiring young director who wants to bring theater back to his quaint hometown. Put your fingers to the test by performing dozens of challenging mini games to convince the local weirdos to join the cause.

You can experience the entire adventure for free! An optional premium upgrade will allow you to save your progress.
Forum Thread: Peter Panic (by Adult Swim)
---
Road To Be King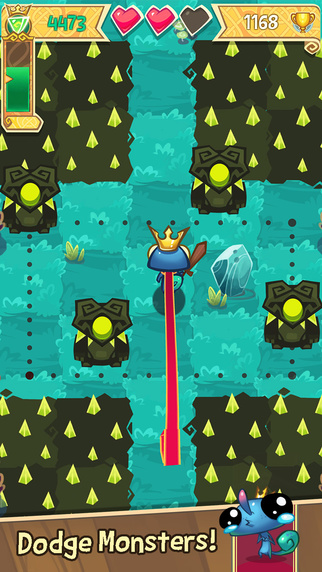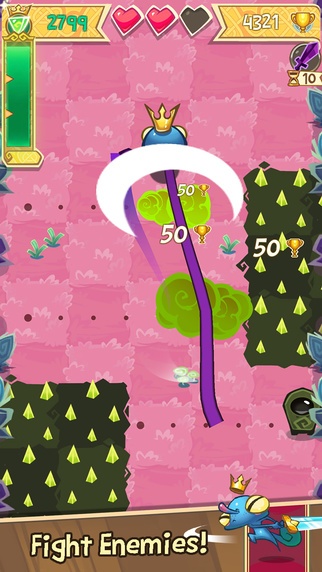 iTunes Description
Get ready to explore your kingdom in this epic adventure game! Hold your finger on your screen and dodge hordes of foul creatures and dangerous traps. Go as far as you can to set your highest score and compete against friends.

Collect crystals to buy and upgrade special items that will help you along the way. You can also pick up special power ups to becoming even more powerful.

How long will your adventure be?
Forum Thread: Road to be King (by Noodlecake Studios Inc)
---
Steelbound Sky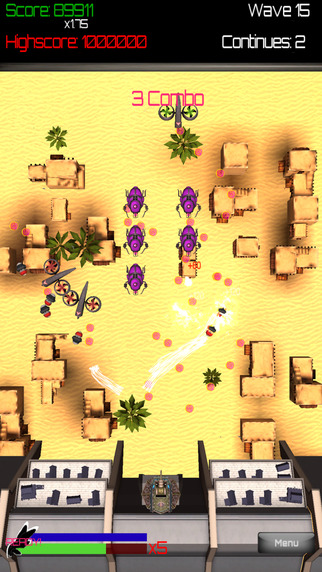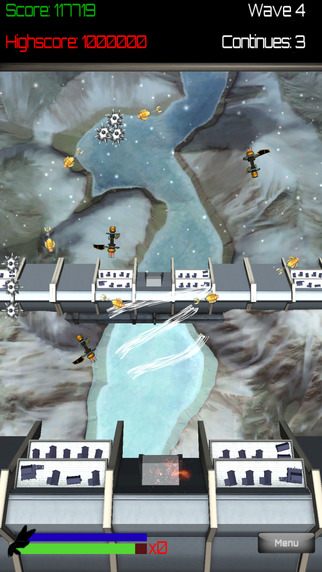 iTunes Description
Steelbound Sky is a game which combines the intricacy of traditional shoot 'em ups with a contemporary control scheme. Players must guard the town under siege from the surrounding waves of enemies and their projectiles. Mastering control of the wind streams is the only way to defend the town and defeat the hoards of enemies.
Forum Thread: Steelbound Sky – SHMUP x Wind Control Mechanics | OUT NOW!
---
Stitchy: A Scarecrow's Adventure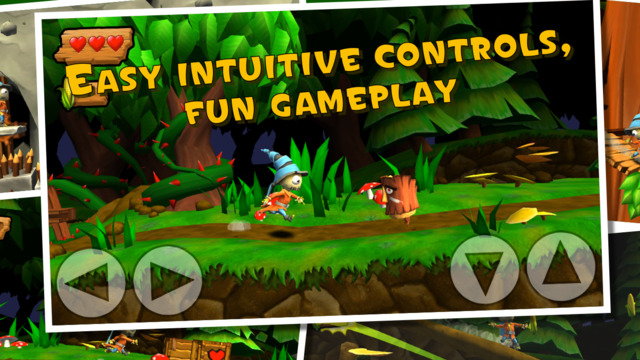 iTunes Description
Oh no! The evil Tooki stole all the corn from Stitchy's field. Help this spirited scarecrow reclaim his corn and crows in his Tooki slamming, obstacle avoiding, slope sliding and barrel flying adventure across 8 levels of platforming fun.
Forum Thread: Stitchy: A Scarecrow's Adventure (by Polygoat)
---
Timeless Wizard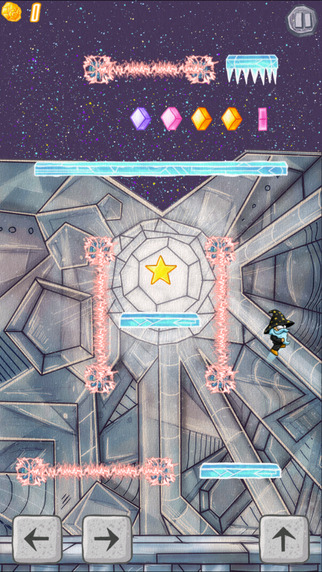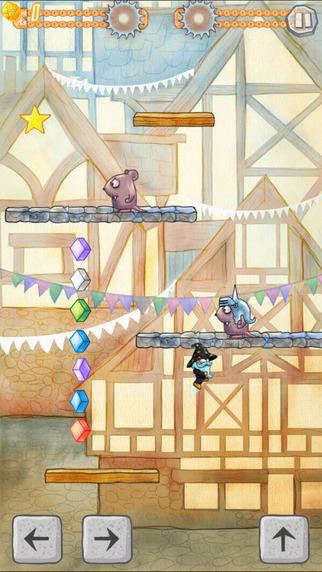 iTunes Description
Embark on a journey through time and space. Wander across new worlds in search for recipes that will bring you back to your home time.

Can you make it home?
Forum Thread: Timeless Wizard (by Appsolute Games LLC)
---
Toilet Squad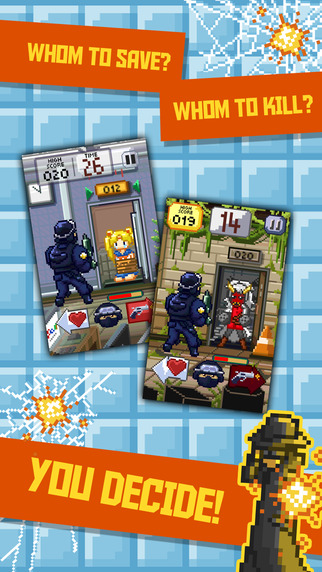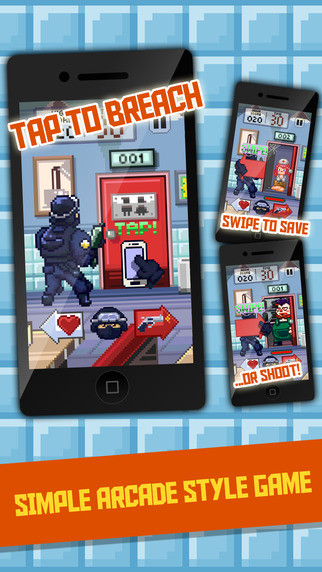 iTunes Description
Follow the adventure of the bold and the brave SQUAD Enforcer, Jerry "The Crapper" Lavatory.
The criminals are trying to disrupt peaceful Potty breaks in the public restroom, It is his job to bring peace and order on the toilet because he is a TOILET SQUAD!!

So now it is up to you to help "Jerry" flush these criminals into Toilet Justice!
Forum Thread: Toilet Squad (by Touchten Pte. Ltd.)
---
Train Conductor World: European Railway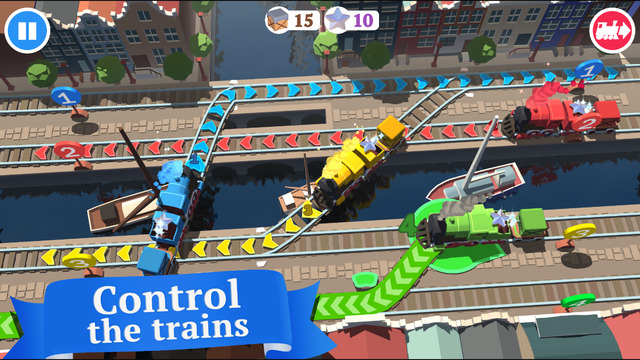 iTunes Description
Train Conductor World is a high-speed train traversal puzzler; trundle, turn and track in this spectacular European adventure! Conduct and control the tracks, manage movement and watch your rail network grow. You'll need nerves of steel and snappy strategy to keep the chaos under control. Be on high-alert for explosive crashes, near-misses and split second situations..

Adventure across new terrain and connect the wonders of the European continent. Your trains will be barreling across the canals of Amsterdam, zooming around the Arc De Triomphe in Paris and navigating the perilous peak of the Matterhorn. Customise your trains to optimise your railway – use rocket boosters, star medallions and more to speed up your deliveries. It all counts when you're growing the biggest railway in the world!
Forum Thread: Train Conductor World: European Railway (by The Voxel Agents)
---