Desert Golfing ($1.99) is a minimalist 2D golfing game from developer Justin Smith, who has been well-known for years now for creating quirky gaming experiences on a variety of platforms but is probably best-known on mobile for his wacky Bear Driving Simulator Enviro-Bear 2010 ($1.99). Anyway, Desert Golfing took on a life of its own following its release in August of 2014. Something about its extreme minimalism drew people in hole after hole, but subtle things like the terrain very slowly changing color over the course of many thousands of holes prompted people to find deeper meaning in all this endless golfing. I have no doubt that it's only a matter of time before Desert Golfing is required teaching in every philosophy class across the globe.
Despite being an endless game, due to Desert Golfing's procedurally-generated nature it's always remained a possibility that the game will generate an impossible level. According to Justin Smith himself in a fall 2014 interview, he didn't build any safeguards into the game that would prevent it creating an impossible hole. However, over the past year and some change that the game has been out, nobody has come across a completely unbeatable hole yet, even over the course of thousands of holes. Until today, perhaps. Or more accurately this past Monday morning when forum member Jotch posted that they believe they've run into the first truly impossible hole in Desert Golfing, hole number 19,491. Here's a picture of the hole in question.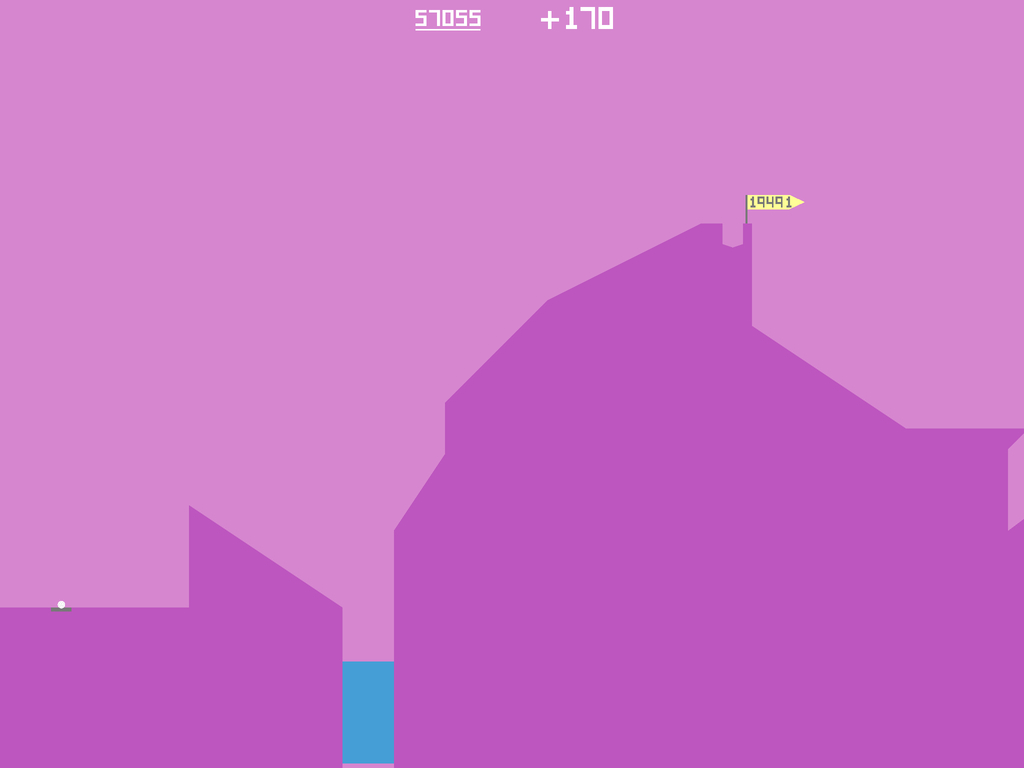 As noted in the ensuring discussion in our forum, the game doesn't allow you to drive the ball hard enough to make it up the hill and all the angles that make up the hill are too steep to allow the ball to sit still on them. Another possible strategy that's been discussed is trying to land the ball on the very point of the slanted wall right next to the tee, but Jotch has tried that tactic "endlessly" and could never get it to work either. It seems this might finally be the end of Desert Golfing. It's an incredible accomplishment getting to nearly the twenty thousandth hole, and for the couple of bucks the game costs that's a pretty decent return on investment in terms of play time.
Unless… someone out there has gotten past hole 19,491 and has some advice for Jotch on how to beat it? If so, drop some knowledge in the game's forum thread and help Jotch continue on in this already epic Desert Golfing quest!