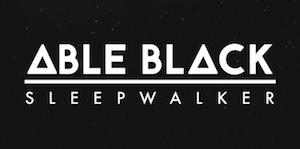 The last few releases from Simogo have sort of redefined what we expect from interactive entertainment. Using text, music, and visuals in new and interesting ways has allowed Simogo to tell stories in a way that feels like an all-new medium, like the evolution of literature, film, and music. They're not always the most "gamey" of games, but they sure are incredible. Developer Skot Leach has been working on his own project for the past couple of years and it feels like it's taking those same bold steps that Simogo have taken in the world of interactive storytelling. It's called Able Black, and I think Leach's own description of the game does it best:
"Able Black is a story about an android named Able who has been isolated in an underground habitat while he awaits a test that will determine if he is set free or shutdown. The story follows Able's struggle to find his purpose and pass his test.
Between each chapter the player experiences the test Able is taking, which includes puzzles, questions and riddles. It's got a bit of Device 6 and Professor Layton to it, with a story that's in the direction of Phillip K. Dick."
I'm really loving the vibe of Able Black from this trailer. I know these types of things aren't everyone's cup of tea, but I get really excited when unique experiences like this come along. Able Black is heading to iOS initially, but an Android version is also under consideration. It's pretty much all set and ready to go and officially arrives March 10th, so if unique interactive stories are up your alley you'll want to keep an eye out for this one in a couple of weeks.