The idea behind the TouchArcade Game of the Week is that every Friday afternoon we post the one game that came out this week that we think is worth giving a special nod to. Now, before anyone goes over-thinking this, it doesn't necessarily mean our Game of the Week pick is the highest scoring game in a review, the game with the best graphics, or really any other quantifiable "best" thing. Instead, it's more just us picking out the single game out of the week's releases that we think is the most noteworthy, surprising, interesting, or really any other hard to describe quality that makes it worth having if you were just going to pick up one.
These picks might be controversial, and that's OK. If you disagree with what we've chosen, let's try to use the comments of these articles to have conversations about what game is your game of the week and why.
Without further ado…
Tennis Champs Returns
If you've been following along for the past few days, it should come as absolutely no surprise to see Uprising Games' Tennis Champs Returns (Free) here in our Game of the Week post. I just can't stop saying enough good things about this game! Well, to be honest, I'm not so sure I have too much more to add after spilling my guts in our lengthy review of Tennis Champs Returns. So instead I'm going to talk about something that's been a problem for me in my nearly 6-years writing about games here at TouchArcade.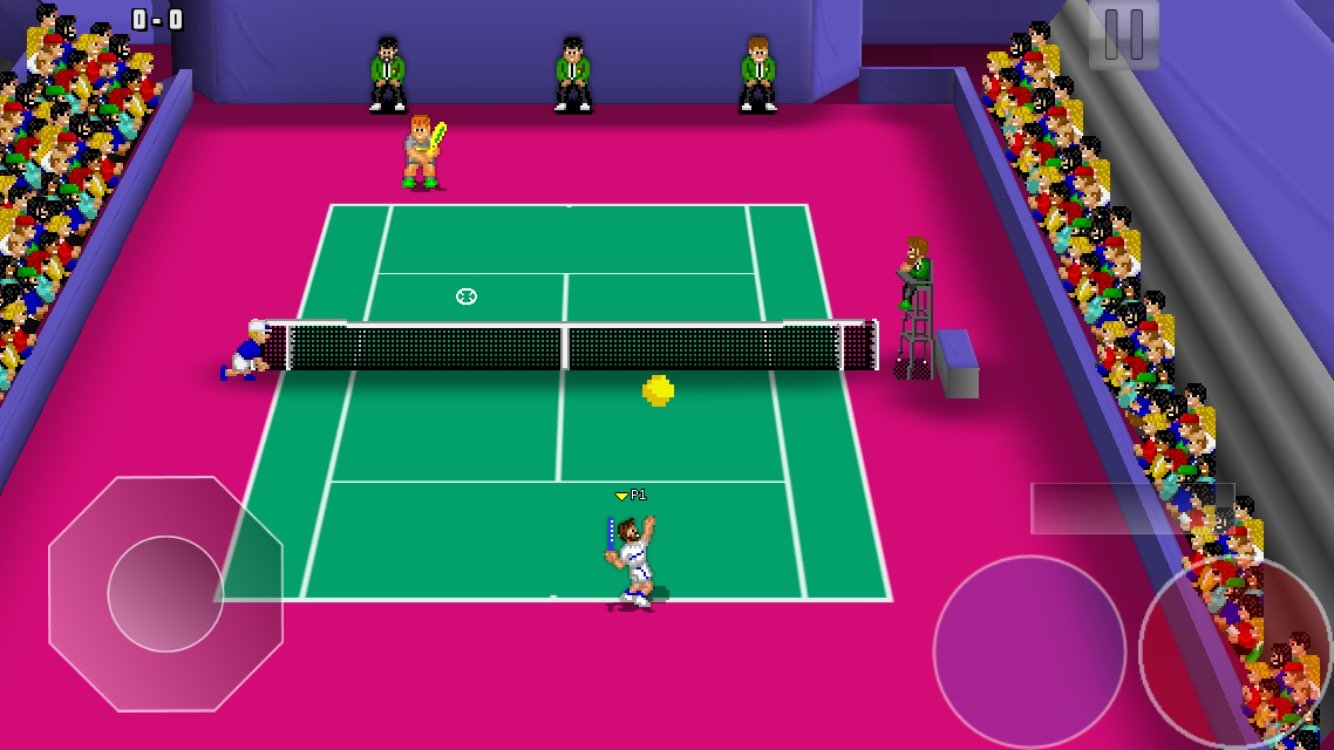 Occasionally you'll come across a game that you just flat out fall in love with. Obviously, Tennis Champs is the most recent game to have that effect on me, but it happens pretty frequently. The problem is that sometimes when you fall in love with a game you start to feel a bit self-conscious about it. Is this game REALLY that good? Or am I just some crazy outlier? I never want to lead people astray when talking about the games that I like, and obviously not everyone is going to love every game. But the more I played Tennis Champs and the more deeply I fell for it I started to freak out, especially while writing the extremely glowing review. Will other people feel the same?
Thankfully, I'm quite sure I wasn't the only one who fell in love with Tennis Champs Returns this week. The reception it's been getting on our forums and elsewhere on the internet has been extremely positive. Sure, maybe not everyone is as obsessed as I am, but I'm at least confident now that I'm not crazy and this is actually an incredible game. In fact I suggested to my friend last night that he download Tennis Champs and give it a whirl. He's a gamer but only occasionally games on his iPhone, so I was curious to see how he'd take to this one. Surprisingly, he worked his way through the tutorial levels and about 20 minutes in was starting to grasp the mechanics really well. It was at that point that I could see him smiling, enjoying scoring on his opponents and chastising himself for making mistakes. This only made him more determined to improve, and just like that I was once again affirmed that this is a really good game.
So be sure to read our Tennis Champs Returns review if you haven't already. It's scary writing about games that I really, really love because I worry that I'm not able to properly convey the things I like or explain the game adequetly. In short, I worry that I won't do the game justice, but I think I covered everything I wanted to in that review and hopefully it'll help people understand just why this little unassuming tennis game has worked its way so deeply into my heart and mind. If you haven't yet given Tennis Champs Returns a download, it's free and you have nothing to lose, so get on that.