Howdy folks, and welcome to another great week of iOS game releases. Our strong 2016 continues with another big batch of good stuff, including some big-name, highly-anticipated stuff like Adventures of Mana, Space Grunts, Puzzle Strike, Marvel: Avengers Academy and more. 2016 just won't quit so far. So check out everything below and let us know what games you'll be picking up this week. Also, if you enjoy this weekly list of new iOS games and the other stuff we do here at TouchArcade, please consider supporting us on Patreon so we can ensure the content keeps coming! Thanks!
Adventures of Mana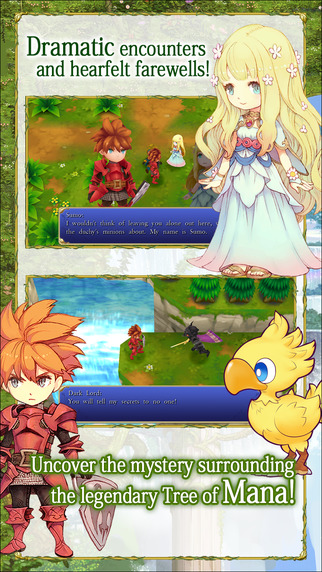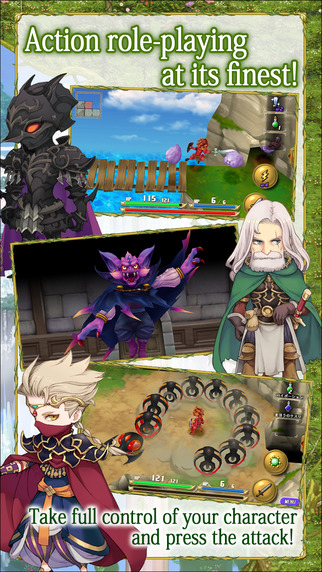 iTunes Description
Enshrined atop Mt. Illusia, high above the lofty clouds, stands the Tree of Mana. Drawing its life energy from the boundless celestial aether, the sentinel grows in silence. Legend holds that he who lays his hands upon its trunk will be granted power eternal―a power the Dark Lord of Glaive now seeks to further fuel his bloody quest for domination.

Our unlikely hero is one of countless gladiators indentured to the Duchy of Glaive. Each day, he and his ill-fated companions are dragged from their cells and bade to fight exotic beasts for the amusement of the Dark Lord. If victorious, they are thrown back into the dungeons with just enough bread to tide them over until their next match. But a body can only take so much, and it is never long before the weary captives succumb to their cruel fates.
Forum Thread: Adventures of Mana (By SQUARE ENIX INC)
---
AfterLoop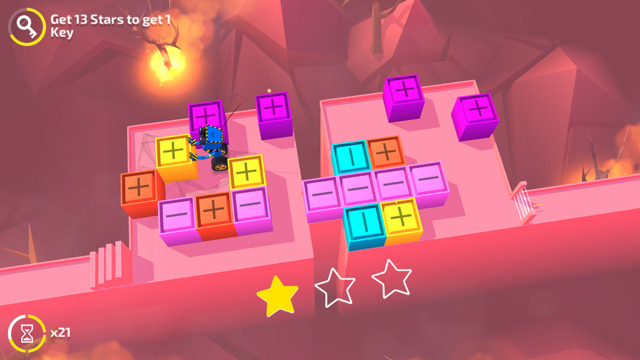 iTunes Description
Will you be capable to solve all the mysteries and puzzles across a massive labyrinth with over 300 challenges ? AfterLoop's core mechanic revolves around pushing blocks to reach the hard-to-reach stars and make a path to the exit, but as you travel deeper into Pr8's world, new and more challenging puzzle elements will be introduced.

Those elements include blocks that can only move in certain directions, blocks that are linked and move in tandem, special tiles that unlock paths, and more. Help PR8 to solve a wide range of puzzles with an incredible variety of challenges, game modes and patterns. Stuck in a loop since over 50 years, PR8, an utility robot had begun to despair. One day, these endless patterns began to change, these eternal corridors shifted to amazing structures, opening new paths towards answers and perhaps an exit.
Forum Thread: AfterLoop (By Sebastien Le touze)
---
All is Lost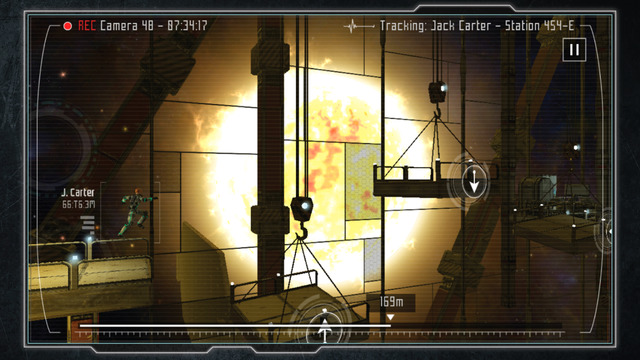 iTunes Description
In the distant future, mankind is scattered across a vast and dangerous universe. The crews of massive space stations live in a constant struggle for survival. How many can you save?
Forum Thread: All is Lost (by Foursaken Media)
---
Ape of Steel 2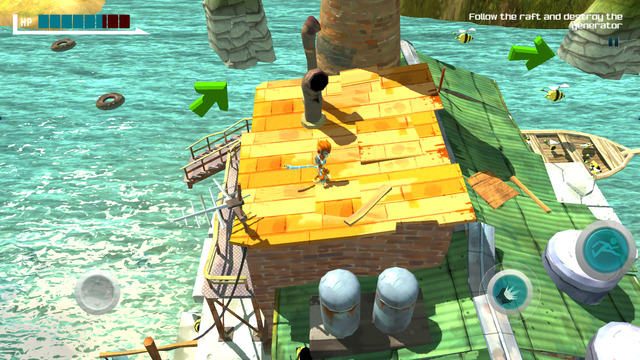 iTunes Description
A world dominated by greedy Ape Kings is about to take a positive turn. Ape of Steel is on an adventure to prevent the planet's natural resources from being abused.

Explore a beautiful 3D world with unique platforming and shooting gameplay. Jump, shoot, and plan your way to find the Evil Ape King!

This game is really challenging… so it's not recommended for most casual gamers. ( Not for match-3 game lovers )
Forum Thread: Ape Of Steel 2 (By Harold Mintah)
---
Arcane Knight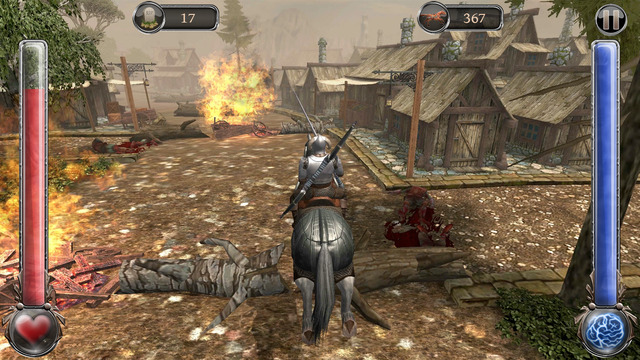 iTunes Description
The horde has returned! They are here, marching on our lands, plundering villages and cities, lying in ambush on roads and crossings. Even more are coming from every direction. And worst of all, our armies were defeated!

We are the only remaining hope for the realm. A small group of elite knights, who are secretly trained in combat and magic throughout our lives. Now it is your turn to do your duty. Put on your armor, gird on your sword, prepare your deadly spells and mount your horse. It is your time to charge into the battlefield. Because you are one of us. You are an Arcane Knight!
Forum Thread: Arcane Knight (by Corvus Games)
---
Bubble Jungle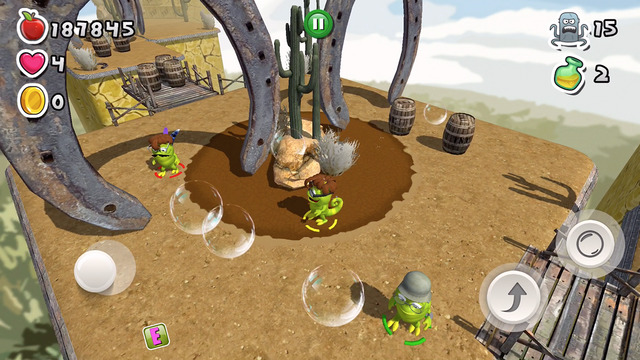 iTunes Description
Bubble Jungle is a 3D platform game based on a special gameplay with hundred of bubbles, hilarious enemies and a crazy final boss! Enjoy the multiplayer co-op story up to 4 players simultaneously through the internet (pro version only).

Enjoy the hours of play with Chuck the chameleon through 9 funny worlds and help him to find his way by exploring 58 crazy levels. Don't forget to defeat the final boss! Use bubbles to trap the enemies and try to eat as many fruits as you can to reach the top of the world hall of fame.
Forum Thread: Bubble Jungle (By Cranky Monkey Studio)
---
Circle Bounce!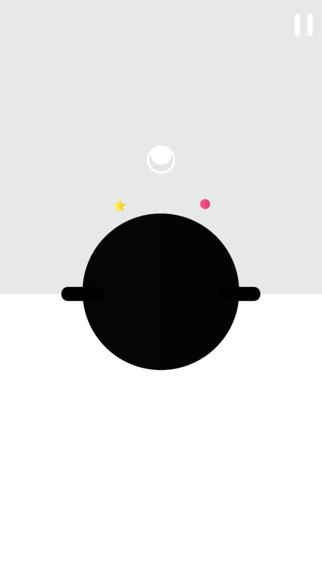 iTunes Description
Timing is everything in Circle Bounce! Tap at the right moment to bounce and avoid the obstacles. Complete 40 hand-crafted levels to reach the endless mode! How far can you get?

FEATURES
• Simple One-Touch Controls
• 40 Unique Levels
• Endless Mode
• Minimal Art
• Game Center Leaderboards
Forum Thread: Circle Bounce! (by Appsolute Games LLC)
---
City Taxi Duty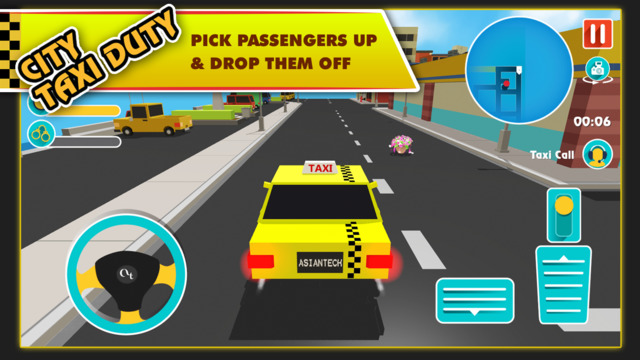 iTunes Description
This game is all about racing around town to complete challenging missions. Get ready for a wild ride and feel the thrill of riding through the vast open road. Drive your car and passengers crazy across a huge and expanding 3D city and more. Dropping passengers off on time must be your first priority. The passengers are waiting! Transport passengers without the hassle and risk by tapping into various controls and driving settings. Enjoy easy controls and smooth game play. Try to become a taxi driver in one of the best 2016 taxi simulator. Watch out for busses, cars and other vehicles as you race your way on the asphalt. Wait for the traffic lights. Race your car through the big city traffic, pick up passengers and drive them safely to their destinations.
Forum Thread: City Taxi Duty (By TRUONG HOANG)
---
Clumsy Hero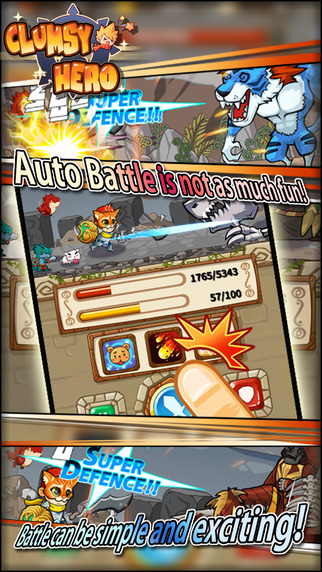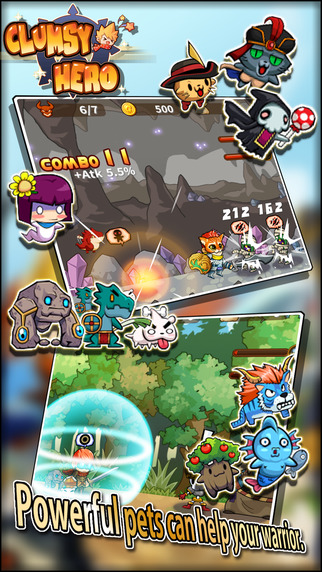 iTunes Description
Devil and Dragon!
We are recruiting brave heroes to save the kingdom in danger.
You have not received the hero title?
Forum Thread: Clumsy Hero (by Orca Inc.)
---
Cute VS Evil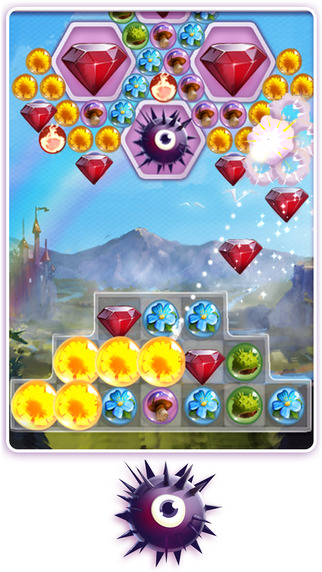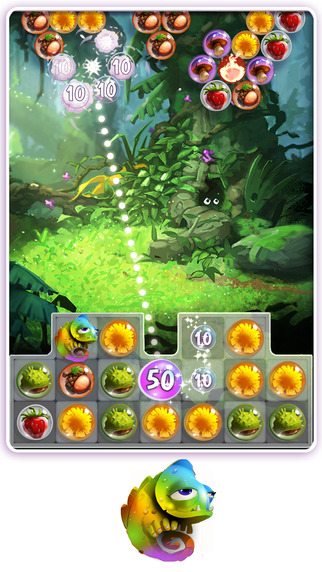 iTunes Description
Cute VS Evil will make you SMILE, because it is
– EASY. Dig right in and meet challenges as you progress.
– RELAXING. No annoying time limits. Just relax and have fun.
– ORIGINAL. The first game to mix swipe and bubble shooter. You have to try it.
– CUTE. Join Mrs. and Mr. Cute on their much-needed adventure.
It will not only save the World but also their love for each other.
Forum Thread: Cute VS Evil (By TiTon ApS)
---
Don't Die in Dungeons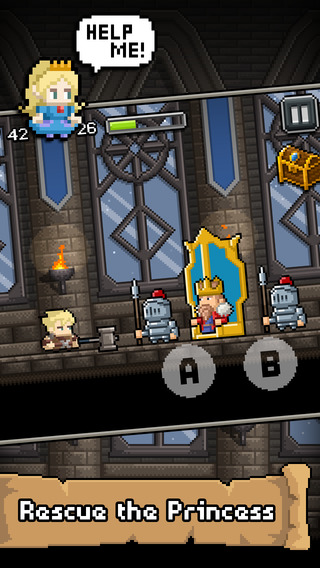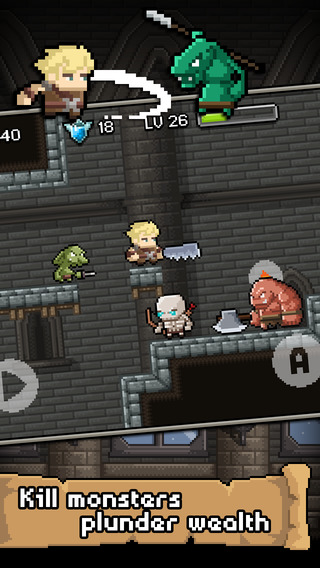 iTunes Description
Dark days! Despicable Duke Dracula disappears in his dungeon with the king's darling daughter! Distraught, the king and queen call for adventurers to save their princess. You are a brave young man, eager to prove your skill in battle. Is there any nobler cause than the life of a lovely damsel in distress?

The Duke's dungeons are very dangerous, teeming with horrible monsters and wicked creatures. You will need to go deep and far to achieve your quest. Fear not though, brave adventurer! Riches and glory await you. Soon you can leave that shabby gear behind and upgrade your equipment like a true knight!

Just remember… Don't die in dungeons.
Forum Thread: Don't die in dungeons (by Bakumens Inc)
---
Flick Rugby 16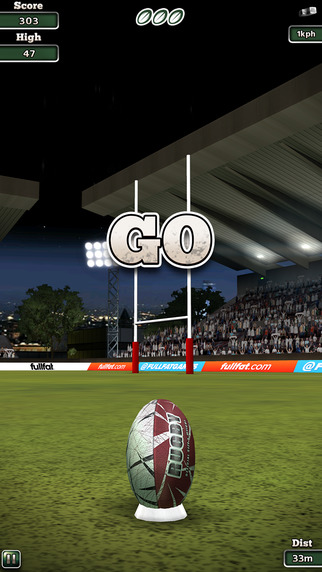 iTunes Description
Lace up and play the finest arcade rugby challenge! Kick for your country across five game modes, including conversions, kick-to-touch, hit the posts & more! From the creators of Flick Golf, Flick Soccer & NFL Quarterback.

Experience award winning flick & after-touch controls on the international rugby stage!
Forum Thread: Flick Rugby 16 (by Full Fat)
---
Geki Yaba Runner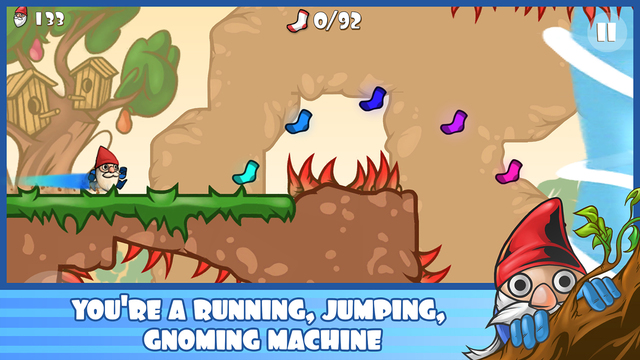 iTunes Description
Save the kingdom, rescue the princess and…collect socks? Put your platforming skills to the ultimate test as you run, leap and fly through over 100 fiendishly challenging levels in this Gnome's bizarre adventure.

Transform your moustached hero into a ranging force of destruction or a super speedy gnome to overcome Gekiyaba's harshest obstacles and turn up the ante with the mind-boggling boss castles. Can you overcome every hurdle to save the princess and collect every sock?
Forum Thread: Geki Yaba Runner (by Chillingo Ltd)
---
Gjallahorn: A Viking Arcade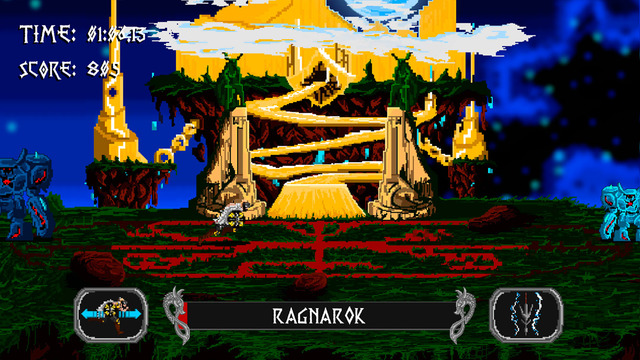 iTunes Description
According to the legend, when Gjallarhorn was played, Ragnarök (the end of the world) would start. The time has come.

You play as Heimdall (the Norse god) and you must protect the bridge against Loki's monster. Run and smash them with your axe. Ragnarök is unstoppable… how long can you hold it?
Forum Thread: Gjallarhorn: A Viking Arcade (by No Wand Studios)
---
The Greedy Cave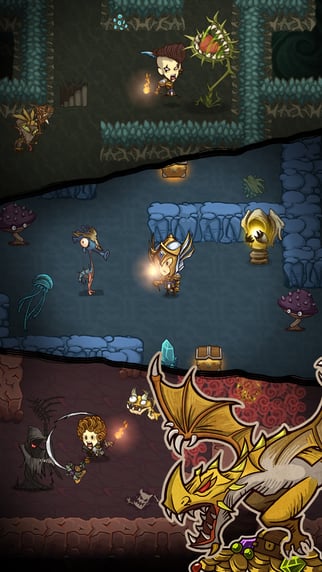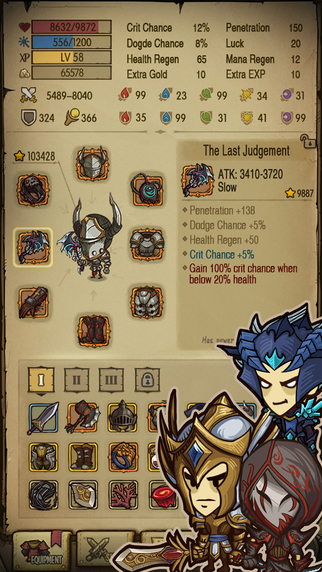 iTunes Description
In the far away land of Milton, sword and magic stand as the symbol of strength and majesty which rule here. Men devote themselves to blade art and magic spell, strive to become the warrior of kingdom, wise wizard or free adventurer.

The several large kingdoms in land are all separated but have communication with each other. The history of these kingdoms are all filled with war and peace as the time went by. Our story begins in a small kingdom named Iblis in the north, few people know its name before anyway.
Forum Thread: The Greedy Cave (by AvalonGames)
---
Hop Shot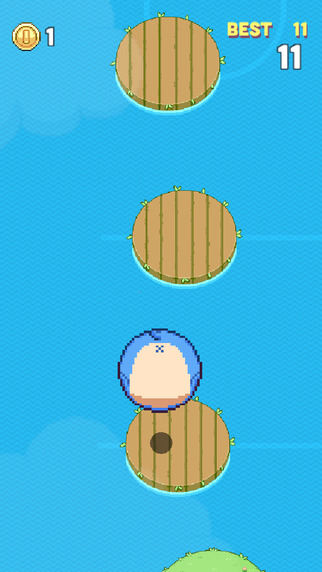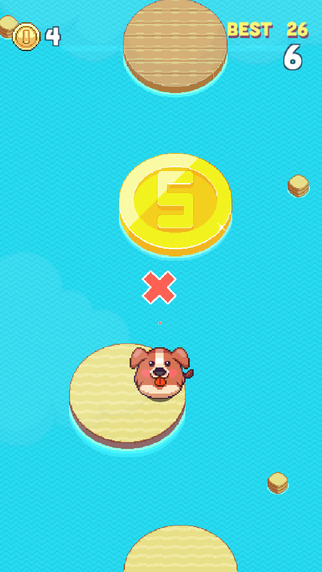 iTunes Description
Welcome to the world of Hop Shot!

Hop your animals from island to island as far as you can without plunging into the water!

Earn coins along the way as you collect all 30 characters through the prize play mini-game!
Forum Thread: Hop Shot (by Fish Logic)
---
Horse Quest Online 3D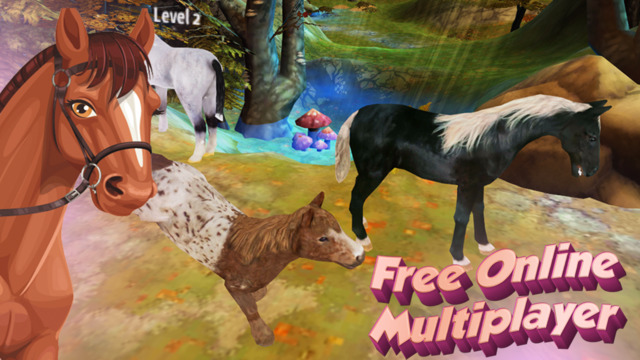 iTunes Description
Become a star and join your wild horse and role play & free roam in a virtual riding haven. This adventure game is different from the other wild horse games out there! Ride from your own stable into the online multiplayer game world and unravel the mystery of Maplewood forest as you make new friends with players from all around the world! You can play online for free in this horse simulator!
Forum Thread: Horse Quest Online (by Studio 2Beans)
---
The House In The Dark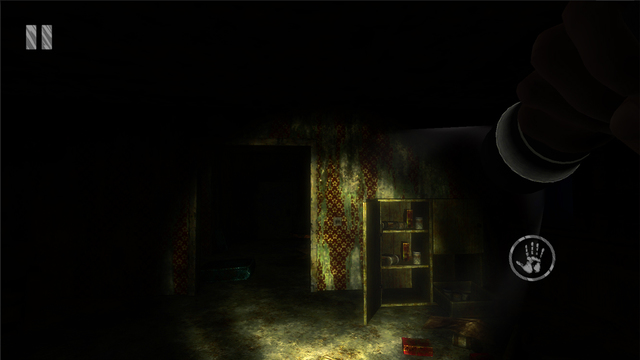 iTunes Description
Everything that is happening here is inexplicable. Those who are daredevils or just curious, having ventured to check out terrible gossip that are in the air around this abandoned and forgotten by God house, disappeared into a thin air. What's happened to them? Nobody has seen them anymore…
Forum Thread: The House In The Dark (by Igor Migun)
---
Hyperide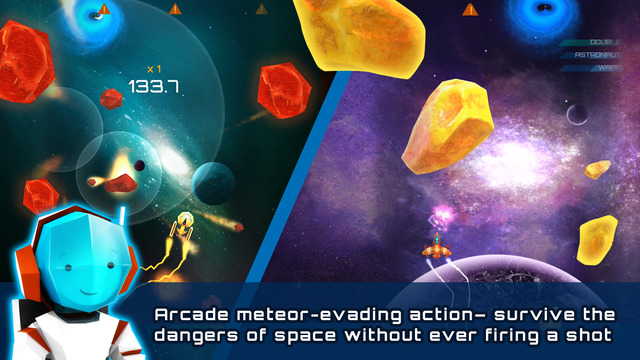 iTunes Description
Hyperide is a game in which players can rush in the speedy hyperships through a deadly asteroid field. In order to survive in this non-violent top-down hyperspace arcade game, they need to master their evasive manoeuvers instead of simply shooting the oncoming obstacles.

Hyperide offers a unique opportunity to travel at warp speeds and jump through wormholes to discover the far reaches of the Universe expanding over six breathtaking stages.

Players will have a chance to challenge themselves with 600 daredevil missions or test their skills and see how far they can go in the endless survival mode. During their adventure, brave hyperspace riders will need to find in themselves enough courage to save the stranded astronauts… and their faithful astromutts! That's all just a taste of what Hyperide has to offer.
Forum Thread: Hyperide (by Kool2Play)
---
In The Wasteland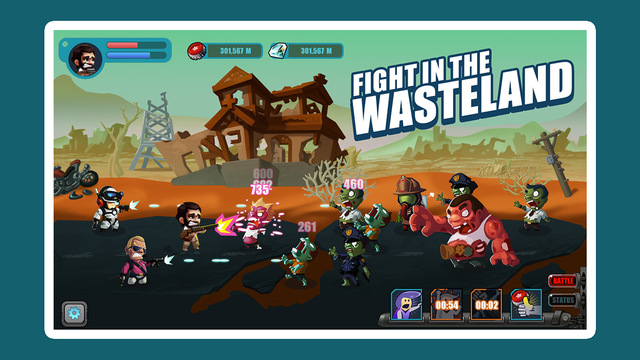 iTunes Description
The nuclear power plants all over the world were attacked by the terrorists,but also led to nuclear leakage,he world into a wasteland,The living people keep going ,now the shelter you live in that don't have enough resources to maintain for the more refugees,you need to find the new settlement!
Forum Thread: In The Wasteland (By Ying Chen)
---
Kill the Plumber World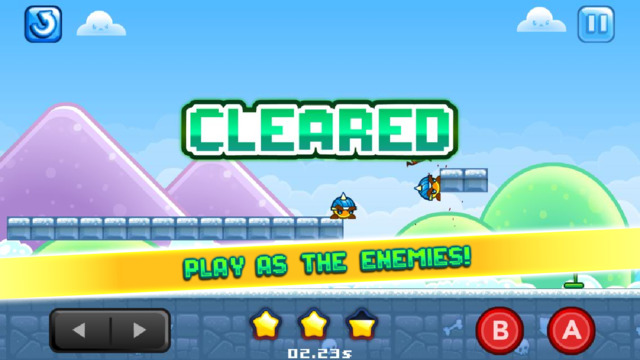 iTunes Description
Ever wonder what's it like to be at the other side of the table? Now you can play as different types of enemies like a jumpless minion, a stomper and a ghost who can't move if the plumber is facing him! It gets more challenging when the plumber can now throw fireballs, becomes invincible, even fly and swim! You need to be at your best to outwit him by utilizing platformer tropes you have learned when you died in all the other games before.

Have you ever been in a boss battle where you play as the Boss? Get to play as the Big Ghost, Golden King and Big Fish!
Forum Thread: Kill the Plumber World (by Keybol)
---
Kosunin: Costume Ninja Dash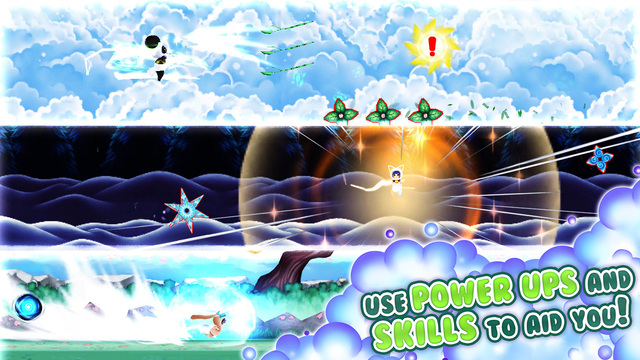 iTunes Description
Enter the whimsical world of Kosunin, where the people live in harmony with the spirits and powers of animals. Now the mystical and evil Ninusok have come to steal those powers away, and it's up to you to defeat them!

Dash, jump, dodge and maneuver yourself through the enemies! Catch up to the Ninusok and take back what's yours! Use new costumes and their special skills to aid you in your journey!
Forum Thread: Kosunin: Costume Ninja Dash (by Marimo Games)
---
Little Rainbow Submarine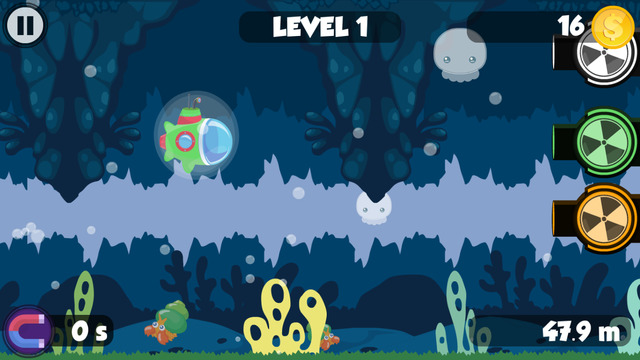 iTunes Description
When endless runner genre meet colour matching game the result is Little Rainbow Submarine. Beautiful draw and flawlessly animated with some great sound and visual effects.
Endless game fore endless fun.
Forum Thread: Little Rainbow Submarine (by Deyan Apostolov)
---
Marvel: Avengers Academy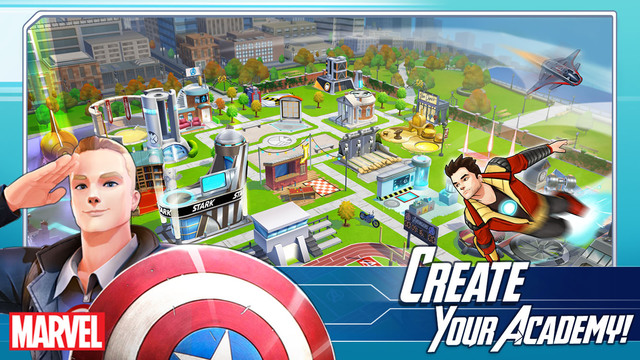 iTunes Description
Experience the MARVEL Avengers as you've never seen them before! Build the ultimate Super Hero academy, and play as your favorite Avengers characters reimagined as students developing their superpowers. Enroll today and become a hero!

Hydra is at it again. In light of a recent attack that defeated S.H.I.E.L.D., Director Nick Fury has founded Avengers Academy. The goal: to teach young heroes how to develop their unique abilities and triumph over evil. A young Iron Man is the first to sign up and ready to recruit new heroes, such as Wasp, Thor, Loki, Captain America, Black Widow, and Hulk, to defeat Hydra. But all is not perfect on the Avengers Academy campus. A mysterious "timefog" surrounds the Academy, which raises even more uncertainty for the burgeoning young heroes. Dive into the MARVEL Avengers Academy world to meet your heroes, defeat Hydra, and uncover the truth behind it all.
Forum Thread: MARVEL Avengers Academy (by TinyCo, Inc.)
---
Ninja Boy Adventures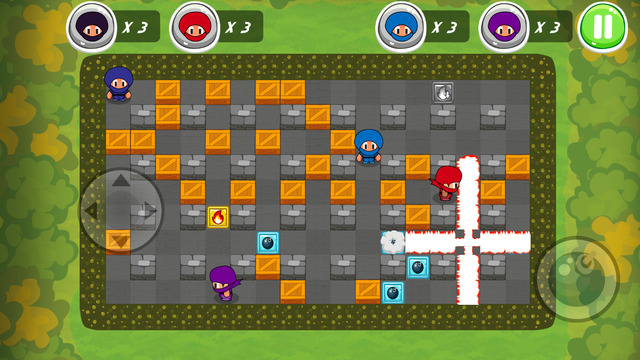 iTunes Description
Ninja Boy Adventures is an strategy game inspired in the arcade's classic Bomberman. Take power ups, put bombs and destroy all the enemies to complete the levels in this amazing adventure.

Play 30 challenging levels distributed in 11 zones and 3 imaginary worlds. Eliminate all enemies and bosses to clear all the levels and complete the game. Up to 4 players at the same time in a incredible collaborative mode.

Play multiplayer online with up to 4 players at the same time over Internet. On your Apple TV you can also play offline on the same device. Now is time to demostrate your friends who are the best!
Forum Thread: Ninja Boy Adventures (By The Clash Soft)
---
Pull My Tongue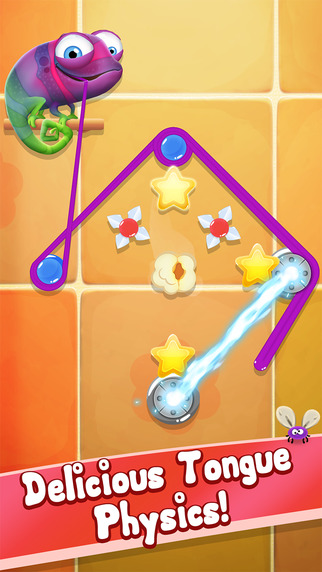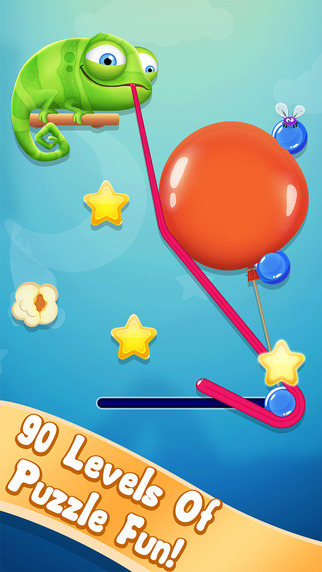 iTunes Description
Meet Greg. A hungry little chameleon that loves popcorn! Help feed Greg by pulling his tongue through a series of fun puzzles that include, zappers, spikes, chewing gum, balloons and more!

Key Features:
– 5 worlds with 90 levels
– Cute and cuddly character
– Deliciously unique tongue physics (yes there is such a thing)
– Never before seen gameplay and puzzles
Forum Thread: Pull My Tongue (by Noodlecake Studios Inc)
---
Puzzle Strike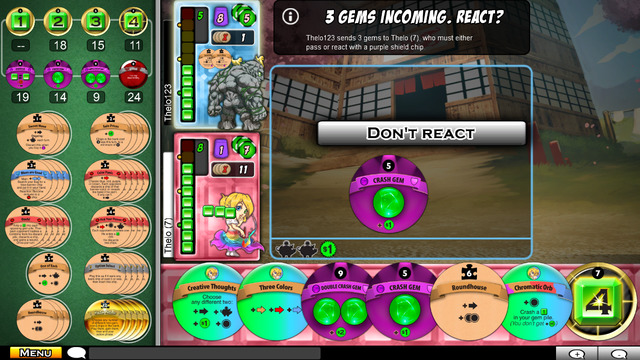 iTunes Description
Puzzle Strike is a deckbuilding puzzle game played amongst Fantasy Strike characters. It's inspired by puzzle games such as Puzzle Fighter. Gems fall into each player's gem pile every turn, and whoever's gem pile fills up first loses. Improve your deck (of chips!) by purchasing new chips as the game unfolds.

Will you go heavy on economy, offense, or build an intricate engine? In any case, make sure to adapt to your opponents because Puzzle Strike has a lot more interactivity than most other deckbuilders. And like the other games in the Fantasy Strike universe, Puzzle Strike is designed to hold up to thousands of games at the expert level, and we fully embrace the philosophy of even-playfield competition.
Forum Thread: Puzzle Strike (by Sirlin Games)
---
Rainmaker – The Beautiful Flood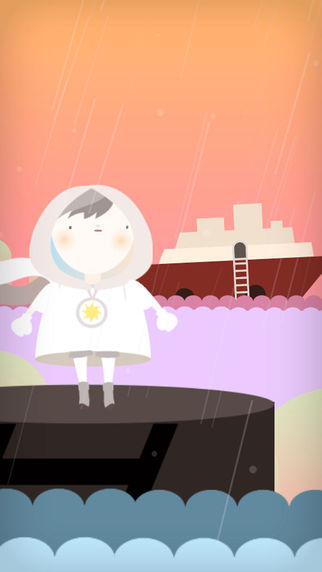 iTunes Description
Rainmaker is a minimalist puzzle game that follows the story of Tian; a child set out on adventure to discover what is causing the rain. Use the mysterious medallion to change Tian's body into different objects to solve puzzles.

Players must triumph over challenges by adapting the game's innovative physics mechanics to any given situation.
Forum Thread: Rainmaker – The Beautiful Flood (by SweatyChair Pty. Ltd.)
---
Ridge Runner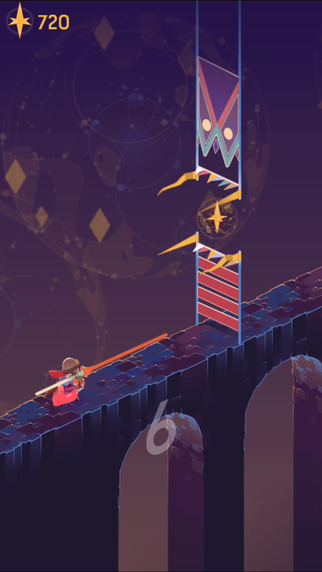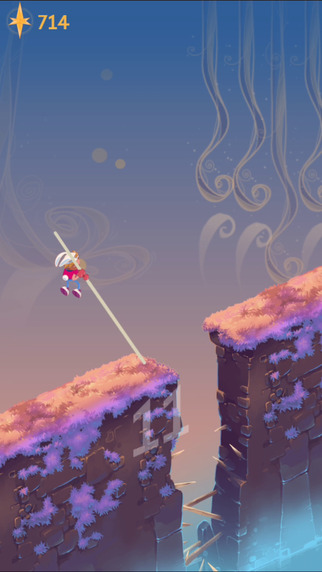 iTunes Description
Hold to extend your pole and release to jump over a variety of obstacles and gaps – By the makers of Rolling Sky and Unroll Me. Collect stars to unlock different characters including a knight on horseback, a fireman or even a selfie-obsessed teenage girl. Game features high quality 2D visuals, retro inspired custom soundtrack and a variety of fun characters to unlock.
Forum Thread: Ridge Runner (by Turbo Chilli Pty Ltd)
---
RPG Asdivine Menace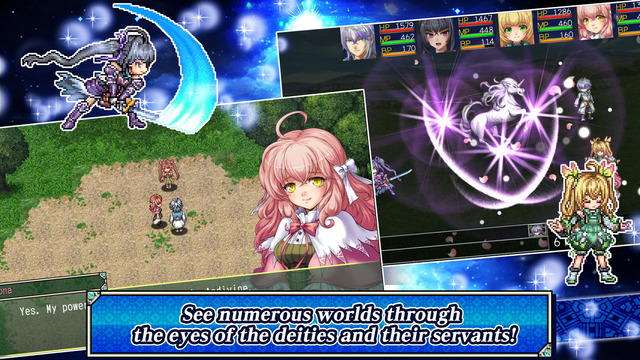 iTunes Description
Purchase the Premium Edition of Asdivine Menace and receive 1500 AMP as a bonus! Travel the galaxy to bring the truth full circle in this latest chapter in the highly acclaimed "Asdivine-series" from KEMCO!

A century after the events of Asdivine Dios peace has finally settled in. That is, until a visitor from another world suddenly shows up proclaiming the entire universe is about to be destroyed. Hearing this, Izayoi sets off in an attempt to reverse this seemingly pronounced fate with a trio of very idiosyncratic spirits as they criss-cross four worlds in search of an answer. But what is the answer they find…?
Forum Thread: RPG Asdivine Menace (By Kotobuki Solution Co., Ltd.)
---
Space Grunts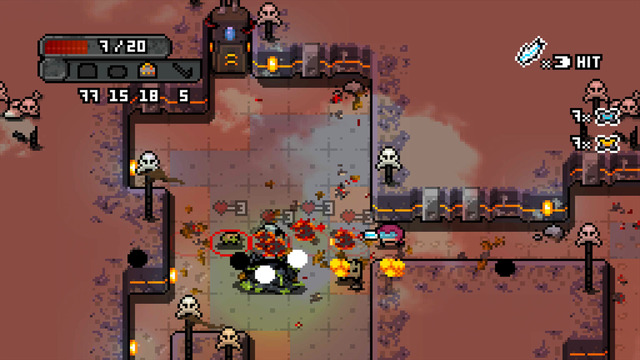 iTunes Description
Space Grunts combines fast paced arcade action with turn-based gameplay. The year 2476, Earth's space-federation has been building moon-bases across the galaxy. One of those moon-bases has been sending a distress signal. Space Grunts are a group of intergalactic "problem" solvers, sent to investigate..

You play one, out of a team, of Space Grunts, and your mission is simple: find your way into the moon-base, and figure out what has happened. You'll have to fight your way through aliens, robots, security drones and base-systems. Find the lower levels of the moon-base, and get to the core of the problems.
Forum Thread: Space Grunts (by Pascal Bestebroer)
---
Splash Cars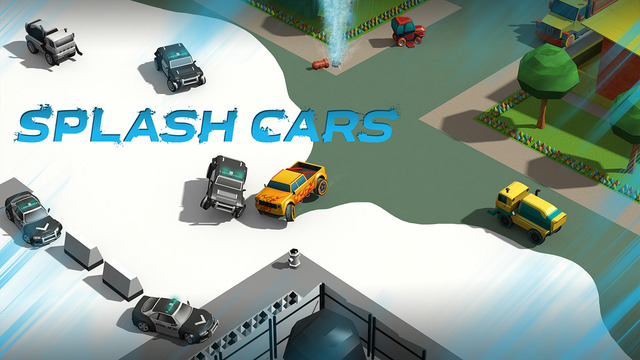 iTunes Description
Tired of the everyday grey? Color the world in a ride of your life!

Riding a splash car is exactly what you'd expect. Fun! Paint oozes from your machine leaving a colorful trail behind. But not everybody likes fun. The cops are always watching and will chase you to the ends of the world, when they see you drive free. They want to bust you for shaking up the established order.

Don't let them! Be quick and break the chase. Now's your chance to fully express yourself through color and style.
Forum Thread: Splash Cars (by Craneballs s.r.o.)
---
Splat Wars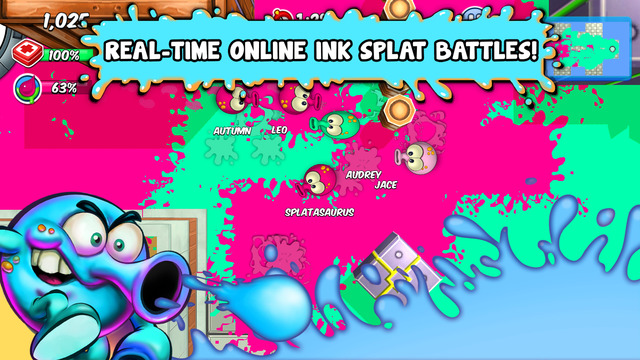 iTunes Description
Splat Wars is a real-time online multiplayer game where you can battle with your friends, classmates and colleagues or anyone else all around the world!

Battle with your friends in your local network, or enter real-time online multiplayer battles with players from all over the world in this colorful and super fun game.
Forum Thread: Splat Wars (by Codebell, LLC)
---
Stickman Dreamer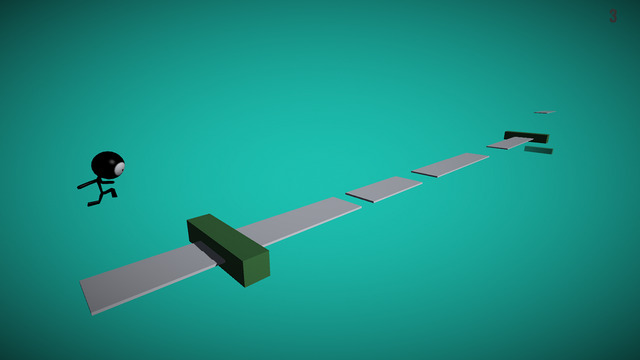 iTunes Description
Don't get lost in your dream, escape your nightmare by running as fast and as far as you can.

Just tap the screen to jump, touch longer to make bigger jumps. Its easy, isn't it?

What is your best score?
Forum Thread: Stickman Dreamer (by Djinnworks GmbH)
---
Tsuro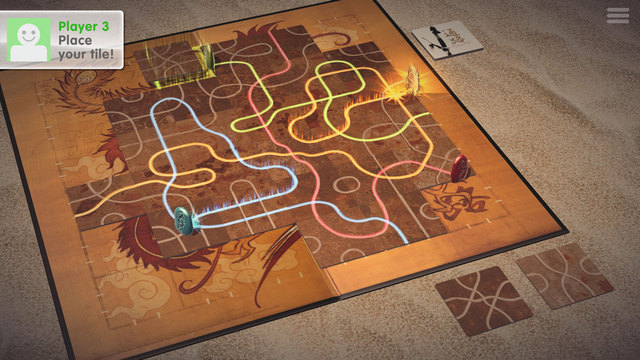 iTunes Description
Create your own journey with Tsuro: The Game of the Path. Place a tile and slide your stone along the path created, but take care! Other players' paths can lead you in the wrong direction – or off the board entirely! Paths will cross and connect, and the choices you make affect all the journeys across the board.
Forum Thread: Tsuro (by Thunderbox Entertainment G.P.)
---
Voice Party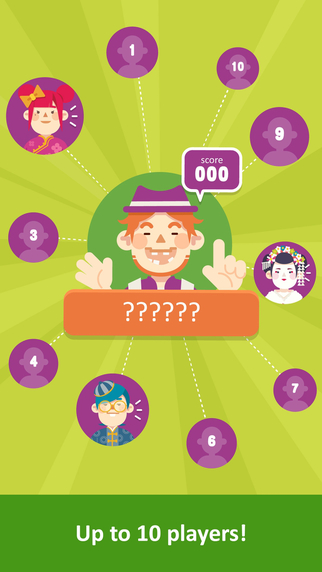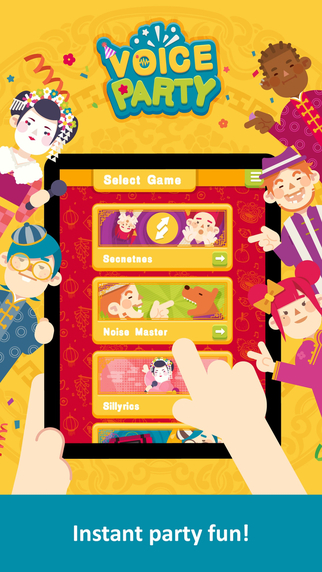 iTunes Description
Party games on a whole new level! Transform any ordinary get-together into a super-fun party with 4 amazing games guaranteed to get people laughing! Includes Secnetnes, Noise Master, Sillyrics, and Story Bomb.

Connect with friends and see who can rise to the top of the leaderboard as the most skilled party-gamer! Grab some drinks, open a bag of chips and get ready to have a blast: it's time for Voice Party!
Forum Thread: Voice Party (by Animoca Brands)
---
WordFail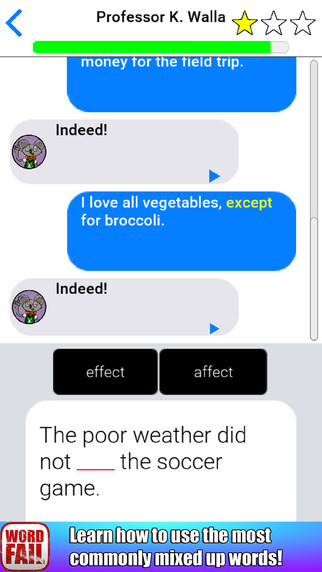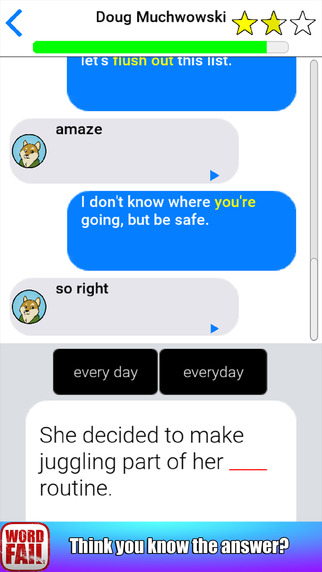 iTunes Description
"We are leaving." or "We our leaving."?
"It had no effect." or "It had no affect."?
"The car was stationary." or "The car was stationery."?

"WordFail" is an educational game designed to help you learn the proper usage of the most commonly misused words in English. These are mistakes that even native English speakers make! Think you're an English language master? What if we only gave you a few seconds to choose the right answer? Now it becomes a game even college English professors will find challenging!
Forum Thread: WordFail (By Astro Crow, LLC)
---
1 Meter
iTunes Description
Serve the longest pasta ever.

· · · · · · · · ·

Touch for right turn. Release for left turn. Buon appetito.
Forum Thread: 1 Meter (by Philipp Stollenmayer)
---
99 Moons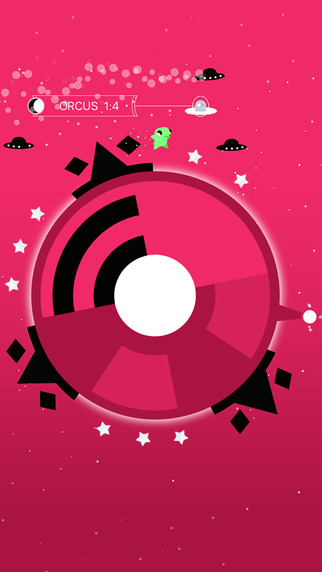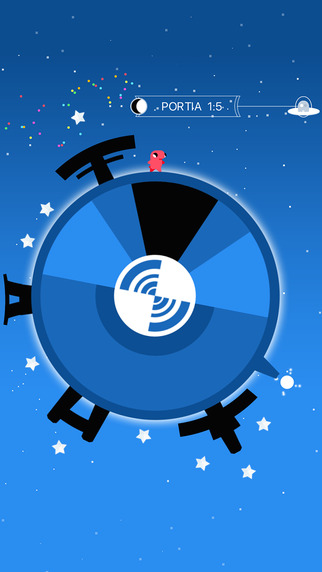 iTunes Description
Somewhere in deep space all the Aliens have finished work and gone home. One is left behind, getting home for him is a nightmare, a long journey through no less than 99 Moons and their Portals!

He must leap, jump and avoid all moon obstacles whilst keeping an eye on incoming enemy UFO's, stray Rockets and general space debris.

It's not gonna be easy, timing jumps to perfection is crucial, as is getting home tonight!
Forum Thread: 99 Moons (by RisingHigh Studio)
---