Sandstorm: Pirate Wars (Free) has a bit of a weird history behind it, as being from Ubisoft we were naturally fairly excited for it… But it soft launched in Spain, which is a strange place to soft launch a game. Since not many of us have Spanish iTunes accounts as part of our Batman utility belt of regional iTunes accounts for downloading soft launched stuff, it just sort of sat on our forums without much interest for the better part of ten months before it appeared globally today. To be fair, I think the fact that the screenshots were all in Spanish didn't really help a whole lot.
Anyway, the game takes place in a pretty cool post-apocalyptic world where you're in charge of a pirate ship hovercraft sort of thing called a "sand cruiser" which naturally gets loaded up with all sorts of weapons, shields, and other things which you slowly unlock and upgrade. (Which also lends itself to the free to play nature of the game, somewhat obviously.)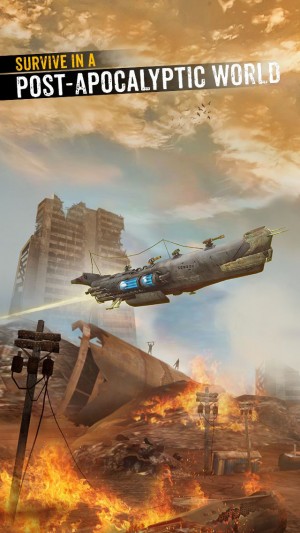 While the crux of the game is realtime multiplayer battles against other people tricked out ships, there's also a considerable amount of single player content through missions where you can earn all sorts of other neat stuff. Anyway, now that this game is available worldwide, I'll definitely be very interested to see how the forum thread evolves.