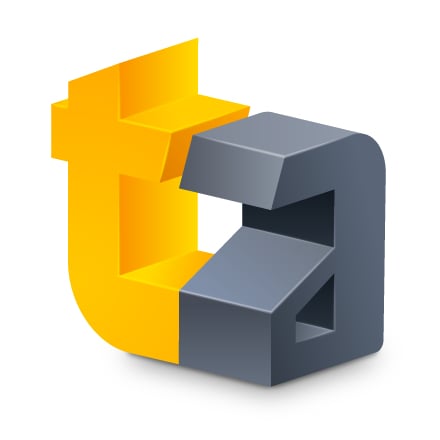 Hi there, friends. It's been a while, but the RPG Reload Podcast is back. We had a few technical issues with the original 11th episode, and with the holidays upon us, we felt it was best to just save it all up for a special comeback in the new year. And here we are! As usual, I'm joined by Eric Ford, and as semi-usual, Andy Fretz joins us from B25 of TouchArcade Towers. Since we were supposed to talk about 9th Dawn ($2.99) last time, we do that here, but we also make room to talk about the original January selection, King Cashing (Free). Wow, it's a double-header! To tell the truth, we don't spend as much time discussing either game as we would have preferred, but I hope you still enjoy the discussions. Before we get to the main games for the episode, we spend a long time talking about what we've been playing and our thoughts on 2015. Plus, no less than three shocking confessions from yours truly! Who says this isn't the RPG Reload Age of podcasting entertainment?
In addition to our cool theme song from Sweet Diss And The Comebacks, we've got the usual two musical selections on the break and at the end of the show. The first is the Airship Theme from Final Fantasy 4 ($14.99), composed by Nobuo Uematsu, and the second is yet another bad attempt at irony that I will apologize for in advance. We had to defer the reader questions we received since we were running a little long, but we will be handling them in the next episode, so send yours in to [email protected] if you want us to tackle them. Oh, and for those of you who like to play the game for the next episode, it's none other than Nameless: The Hackers RPG. On behalf of Eric, Andy, and myself, I hope you all enjoy this month's episode.
iTunes Link: The TouchArcade Show
Stitcher: The TouchArcade Show via Stitcher Radio for Podcasts
RSS Feed: The TouchArcade Show
Direct Link: RPGReloadPodcast-011.mp3, 108MB
In this episode, we discuss:
9th Dawn
King Cashing
King Cashing 2 (Free)
Pocket Mortys (Free)
Star Wars: Galaxy Of Heroes (Free)
Marvel Future Fight (Free)
Dragon Quest 8 ($19.99)
Mother 3 (Game Boy Advance)
Final Fantasy Tactics Advance (Game Boy Advance)
Mario & Luigi: Superstar Saga (Game Boy Advance)
Fire Emblem (Game Boy Advance)
Fallout 4 (PC)
And more!
To developers or publishers, if you've got a new game or cool update coming and you want to get the word out by sponsoring either of the TouchArcade podcasts, we've got ad packages that can fit any budget. Simply send an email to [email protected] to get more information.