With the holidays and the big App Store freeze finally behind us, things can finally get back to normal with our weekly iOS game releases. Well… sort of. As it turned out, there were enough games that trickled out between our pre-Christmas Out Now post and the actual iTunes freeze that we posted an Out Now during that week. Then last week, when things were finally unfrozen and we expected an avalanche of new games to pour out, there were only a small handful of new things, so we didn't even do an Out Now. I guess if there's one thing about the App Store that's consistent it's its inconsistency. So this week includes stuff that actually came out this week along with several games that released last week, so check out everything below and let us know what games you'll be checking out.
---
Age of Wushu Dynasty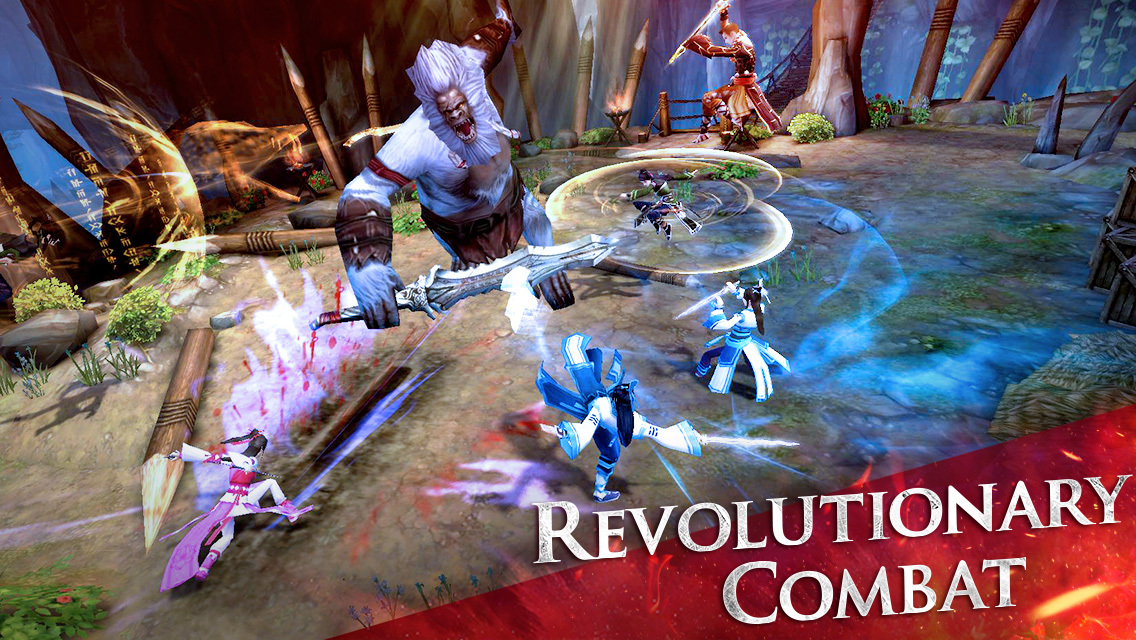 iTunes Description
Discover the ancient mysticism and thrilling action of traditional martial arts with Age of Wushu Dynasty! The follow-up to PC MMO sensation Age of Wushu, Age of Wushu Dynasty allows players to enter the cut-throat martial arts world of Jianghu and become a true Kungfu master for mobile! Master the arts and unleash your inner fighter in the next hit mobile MMO action role playing adventure!
Forum Thread: Age of Wushu Dynasty (by Snail Games USA Inc.)
---
Ark Age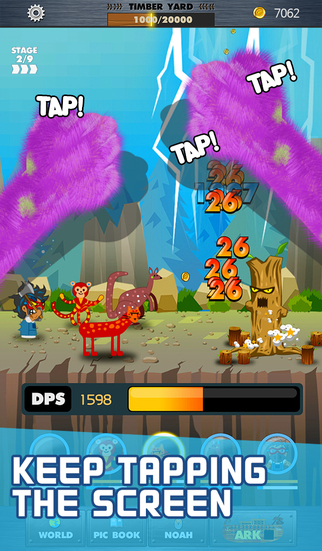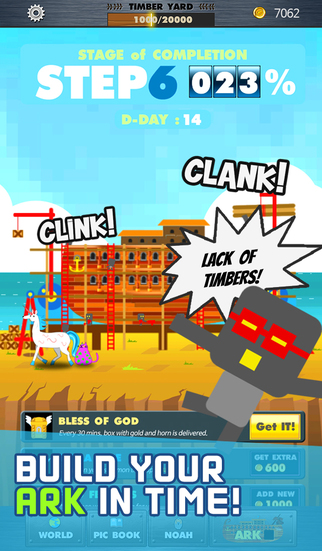 iTunes Description
Doomsday is coming! Only 100 days left!
Build an Ark and save the animals before the Great Flood.
Play 5 different ages from BC2800 to AD 2999 with five different characters!
Forum Thread: Ark Age [+iPad Version] (by Hunmo Chung)
---
Basket Fall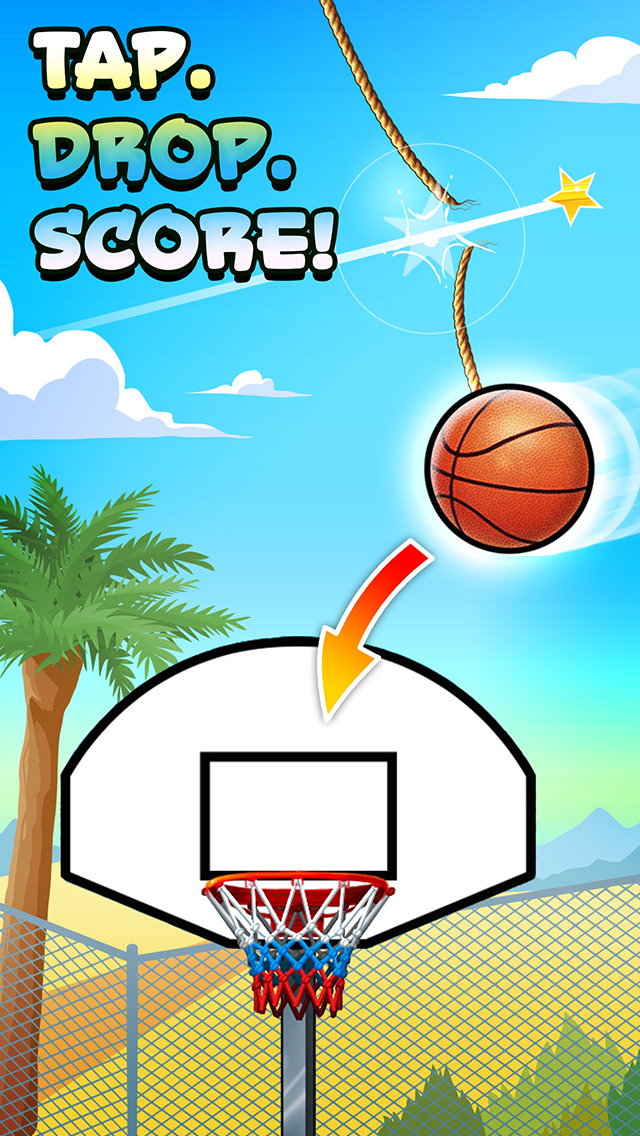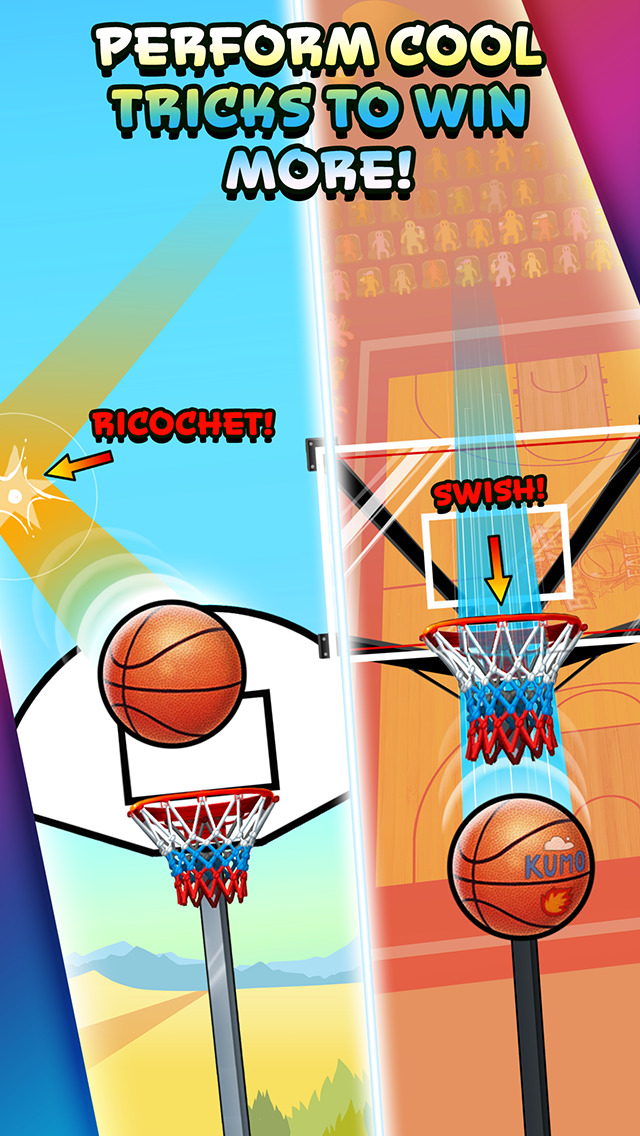 iTunes Description
Tap to break the rope.
Break the rope to drop the ball.
Aim for the hoop — win!
– Ancient Basket Fall Proverb
Forum Thread: Basket Fall – Endless Dunking Sim (by Kumobius)
---
Battlehand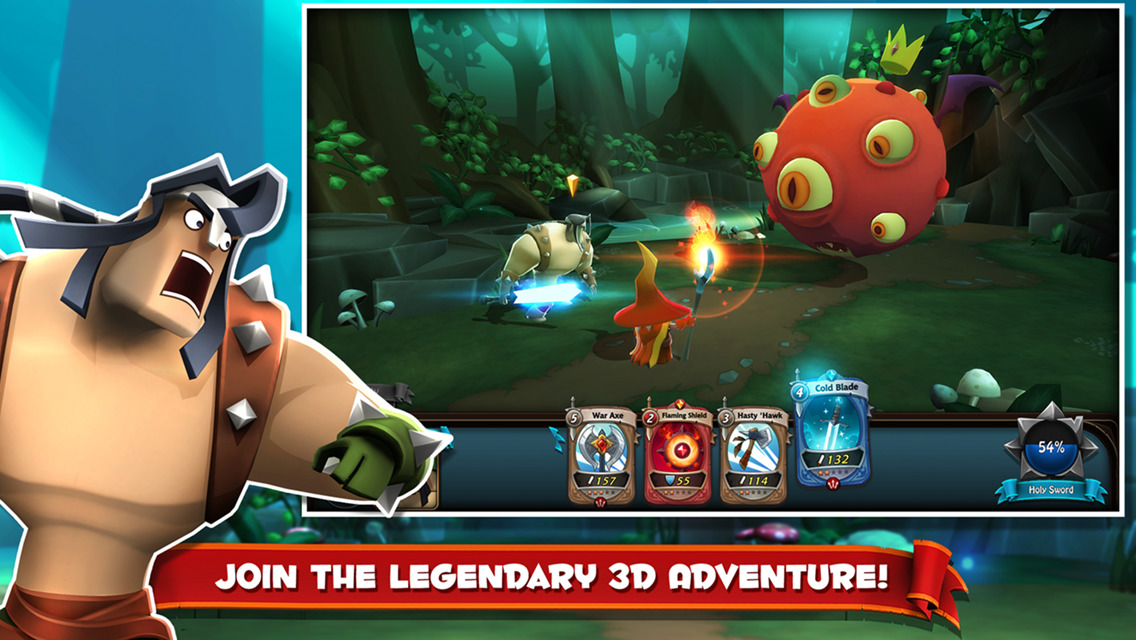 iTunes Description
Join the battle! Recruit your team of heroes, lead powerful attacks, and defeat the evil minions of Queen Amethyst in this addictive and free to play 3D action RPG!

The dreaded Queen has awoken and with her, the foul creatures that lie beneath the peaceful land of FellCrest. But all is not lost! The forgotten heroes of this land who had long ago put up their swords and bows are back and ready to fight in pursuit of honor and justice!

These brave elves, mages, and fighters must find their ancient weapons, relearn old battle spells, and come together to defeat the evil forces of Queen Amethyst.
Forum Thread: BattleHand (By Kongregate)
---
Bounce Down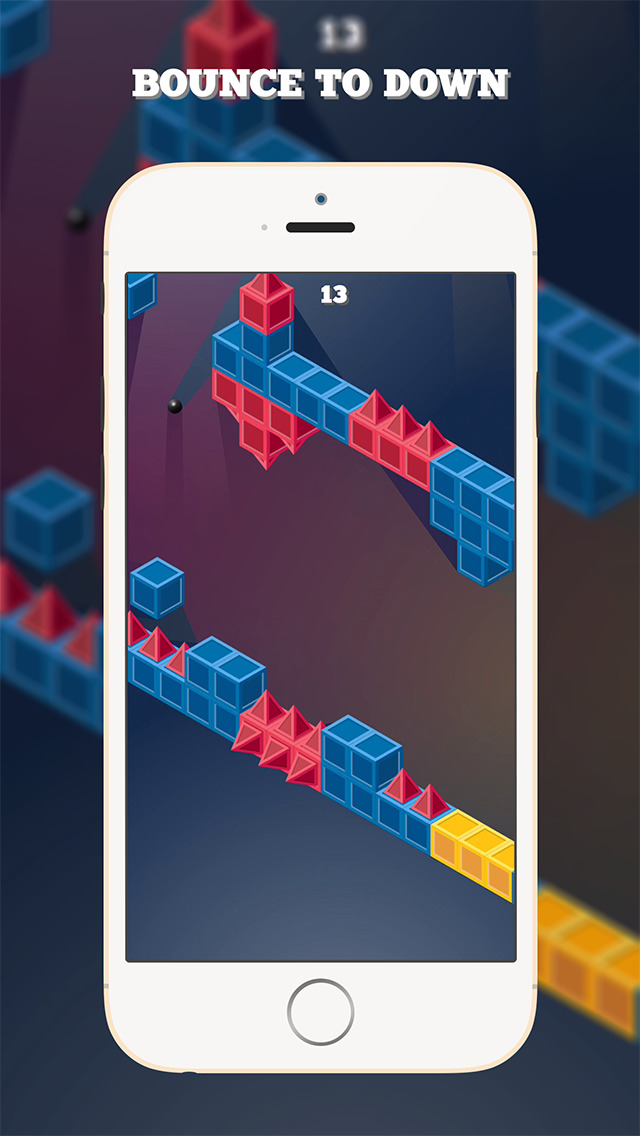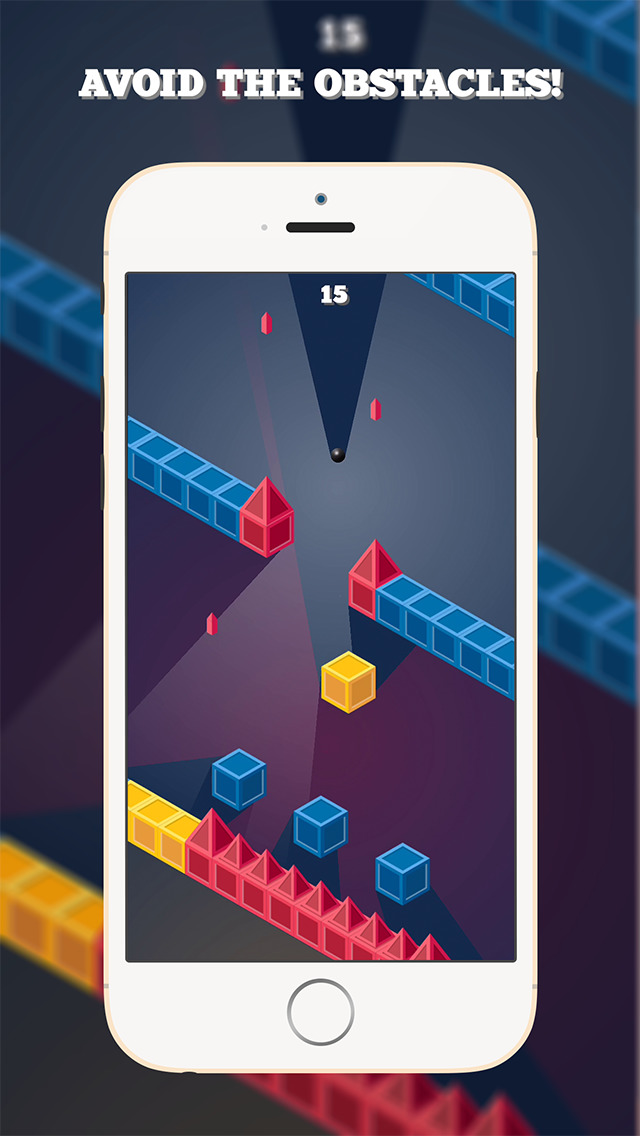 iTunes Description
How deep can you get?
Bounce to Down and avoid touching the obstacles.
Forum Thread: Bounce Down – Free Arcade (by Thien Dinh)
---
Bouncy Pong ●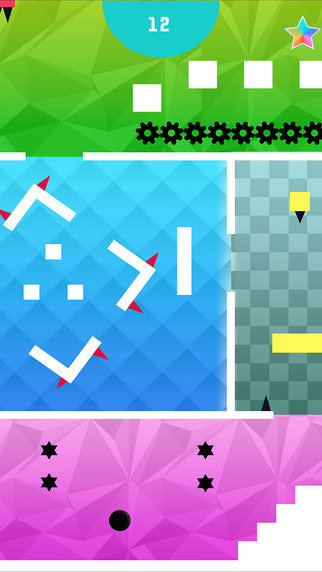 iTunes Description
Bounce your way out of unforgiving levels arranged in multiple rooms and capture the star. Each room has its own atmosphere and obstacle pattern. No two rooms are the same.

Will you make it to the last level and discover every room?
Forum Thread: Bouncy Pong ● (by Bulkypix)
---
Codex: The Warrior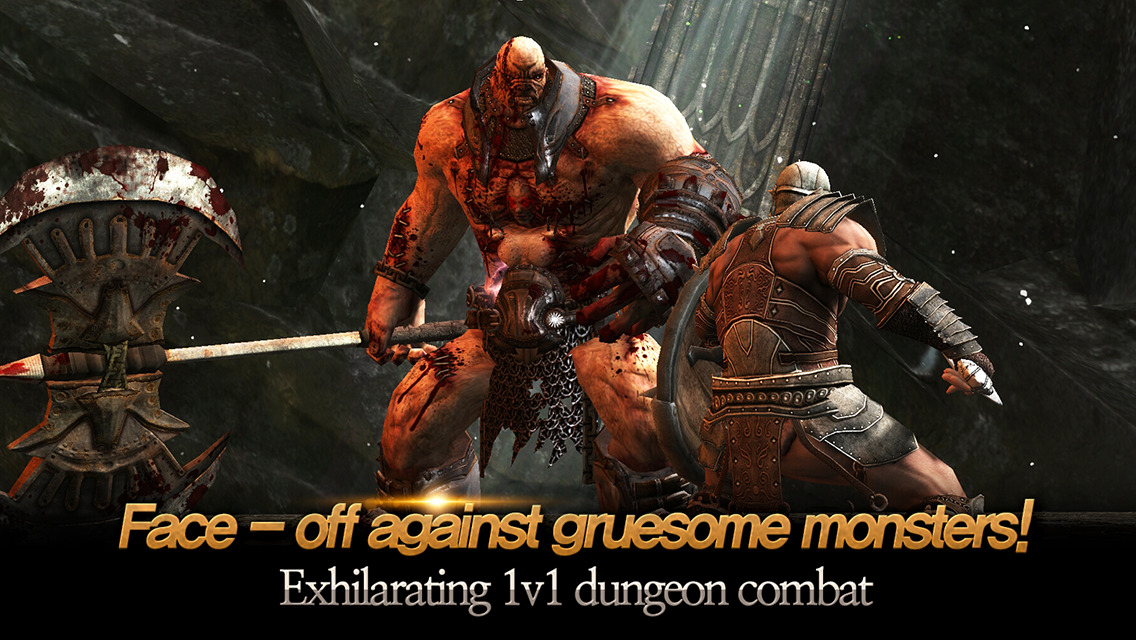 iTunes Description
Codex The Warrior is the ultimate Action/Role-playing game. Fight gruesome enemies 1v1 as you advance through levels of a treacherous dungeon. Codex delivers stunning visuals and responsive combat that pushes the impressive graphical capabilities of your mobile device to immerse you in a deep fantasy world. Play it today!
Forum Thread: Codex: The Warrior (By Kuung Games, Corp.)
---
Defenders 2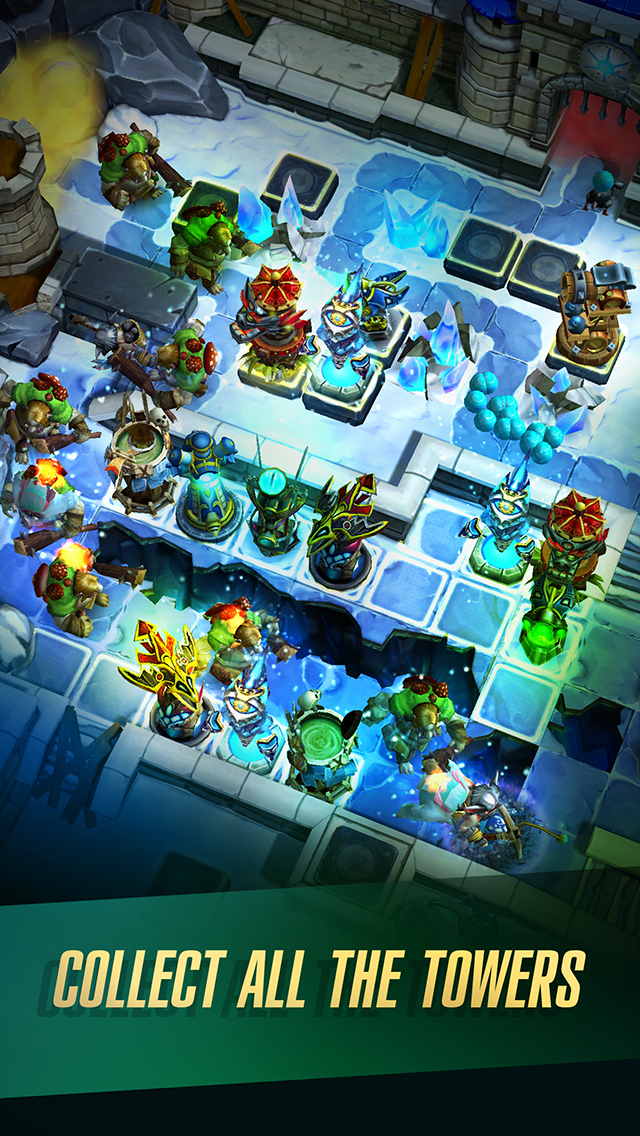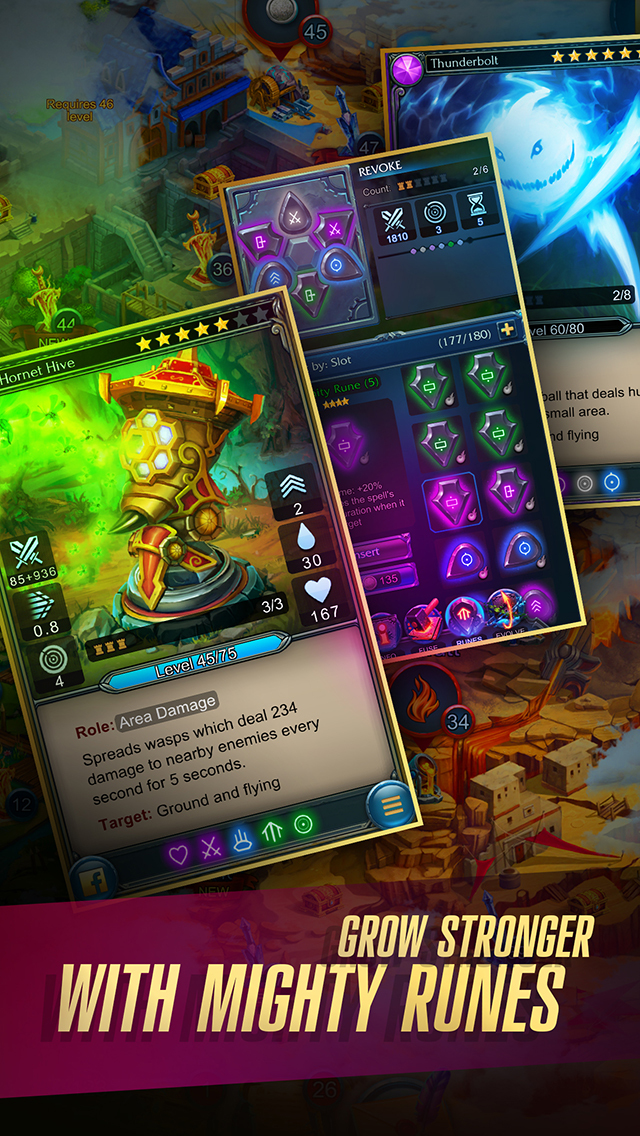 iTunes Description
Meet the latest game in the legendary Prime Word: Defenders series, a unique combination of the Tower Defense and Collectible Card Game genres with more than 5 million players around the globe!

Enter a mysterious land stricken by a vast cataclysm and now thriving with powerful artifacts and immense treasures guarded by furious monsters. Build up your defenses and brace for the assault!
Forum Thread: Defenders 2 (by NIVAL, INC.)
---
Drivey Car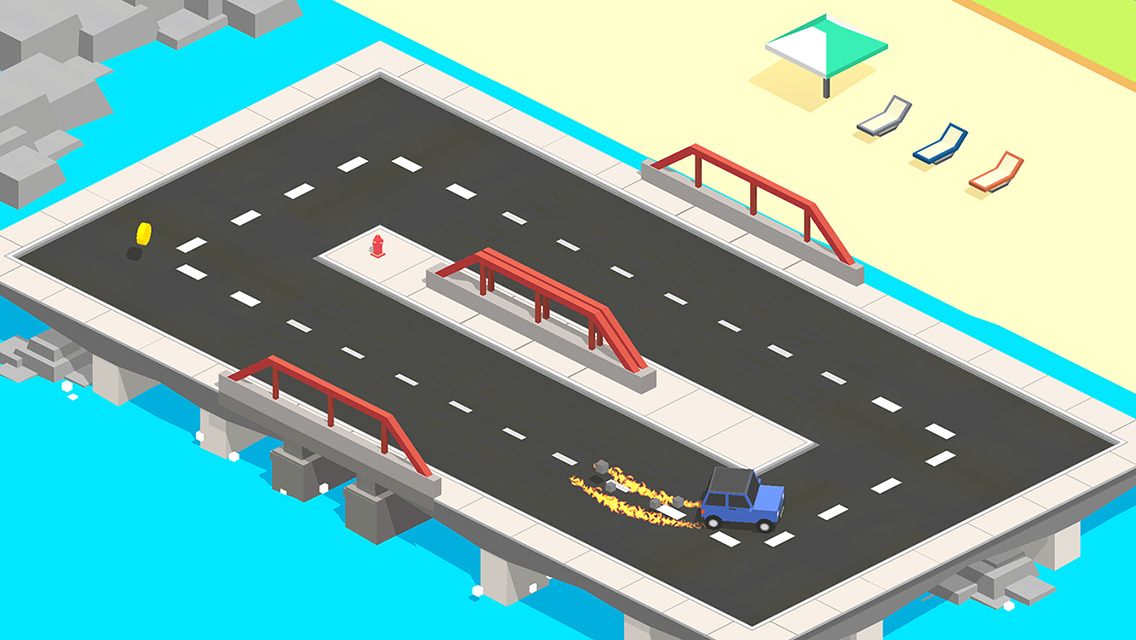 iTunes Description
Take a left. Should be simple, right? Drive a growing collection of vehicles in hopes of making it around the block just one more time. Ice cream trucks, gangster cars, time machines… You never know what you might discover. How far can you make it?
Forum Thread: Drivey Car (by Apricity Labs, LLC)
---
Eat Your Vegetables!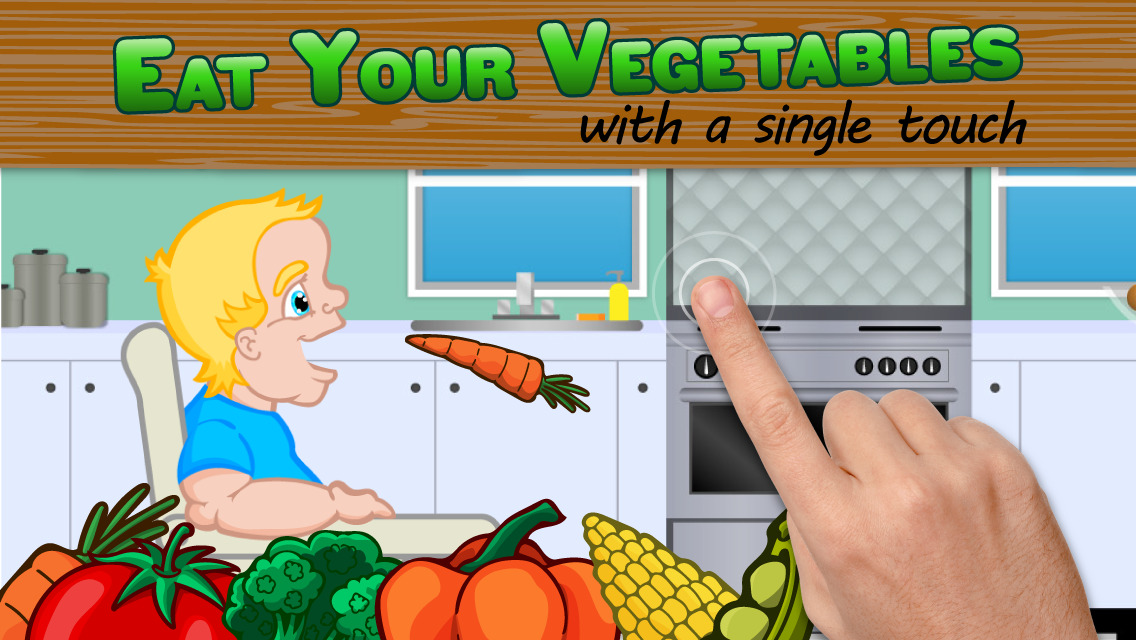 iTunes Description
Who would have thought eating your vegetables would be so much fun? Super simple, yet addictive game play. Can you tap and swipe? If so, you're qualified for Eat Your Vegetables. Eat your vegetables and don't eat the nails, rocks, jewelry, hair picks, pitch forks, test tubes, lava lamps or laser guns.

6 Characters with 3 levels for each. You'll love the unique "With Distractions" level for each character. Not only must your baby eat their vegetables, but also keep them from being distracted by sleep, dogs, flies, disco music, asteroid fields, thunderstorms and UFOs.
Forum Thread: Eat Your Vegetables! (by SIBA STYLE STUDIOS INC.)
---
Emperor's Dice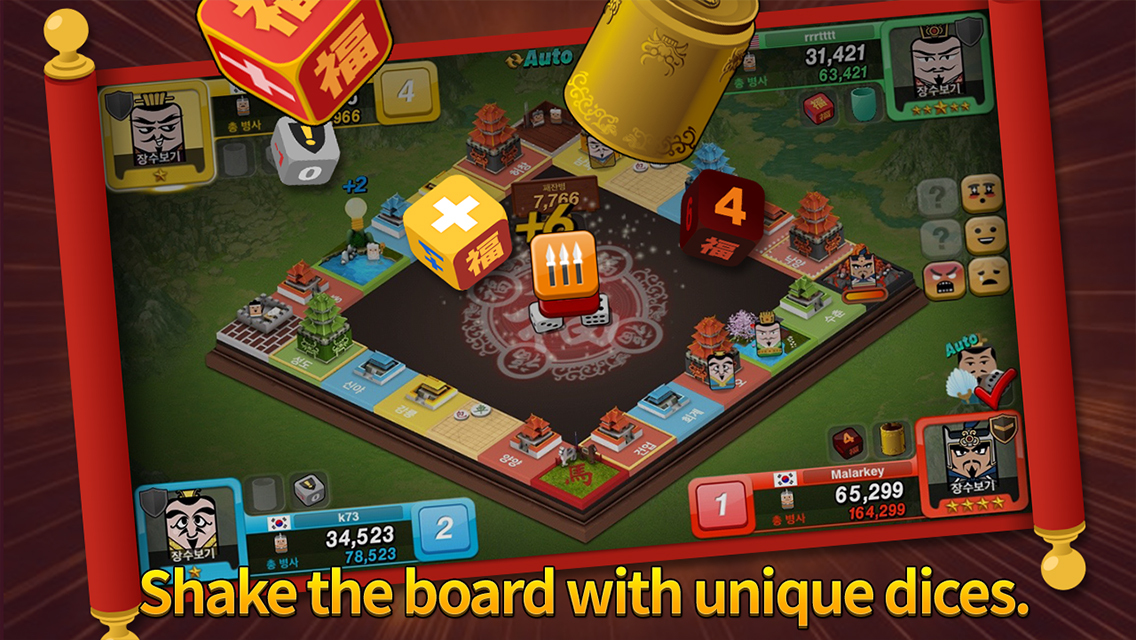 iTunes Description
Three great kingdoms have unleashed their swords, their brave heroes prepared to roll through lands and conquer all foes. No one will stand between them and their goal: ruling all of China. Forts will fall. Men will fight to the death. Commanders will turn the tide on their last breaths. In the end, only one kingdom will remain. Will it be yours?
Forum Thread: Emperor's Dice by Triniti Stars (Monopoly meets Three Kingdoms)
---
Halfpipe Hero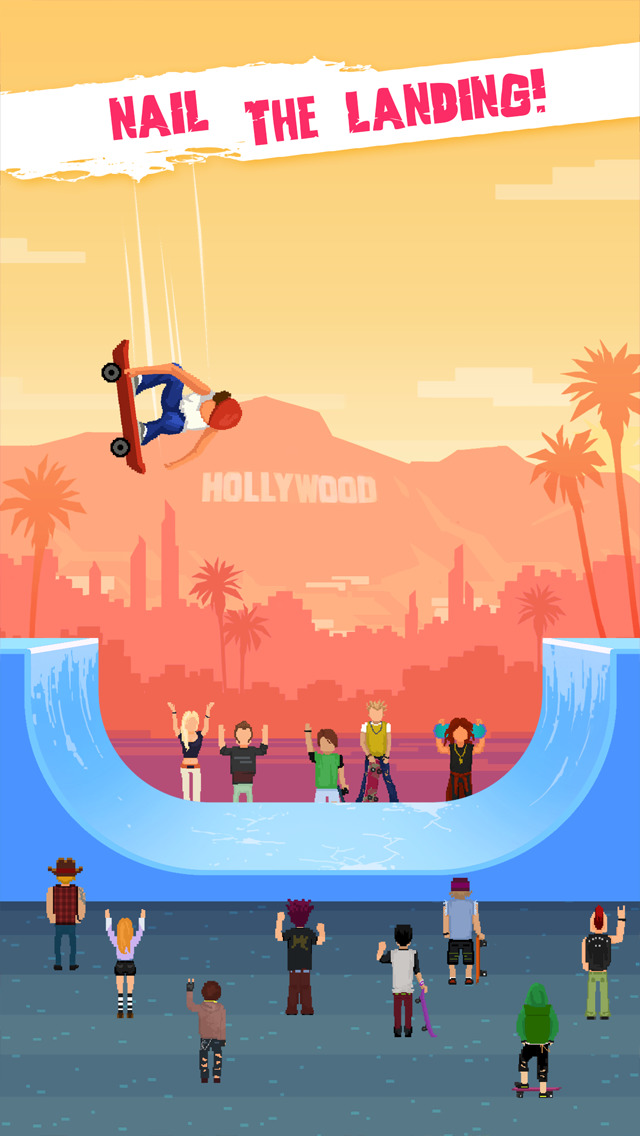 iTunes Description
Halfpipe Hero is an awesome arcade skateboarding game featuring retro graphics and quick gameplay. Tap to nail the landing and pull off sweet tricks!
Forum Thread: Halfpipe Hero (by Bit Free Games)
---
IWO: Bloodbath in the Bonins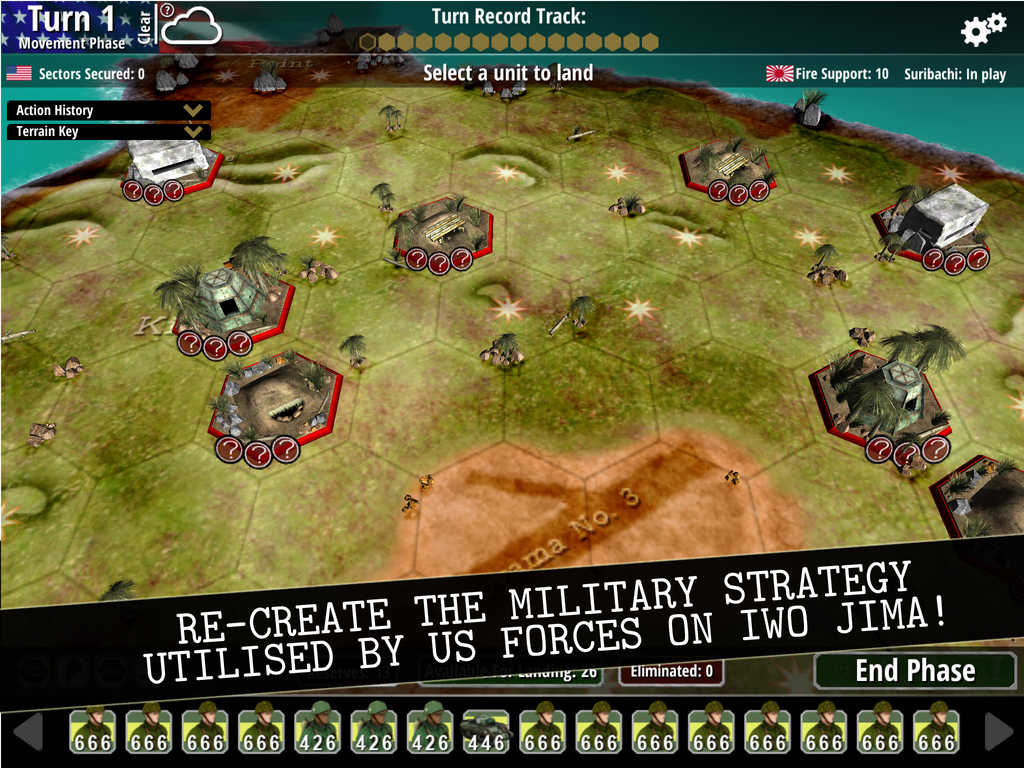 iTunes Description
Iwo Jima was a critical point on the flight path of US bombers from their Saipan bases to their Japanese targets. The island would be a refuge for malfunctioning or damaged bombers coming or going. An obvious target for a US amphibious assault, the Japanese had reinforced the garrison and dug miles of tunnels the length and breadth of the island. Their goal was to inflict maximum casualties on the Americans to force them to reconsider the seemingly inevitable invasion of Japan. The resulting battle was brutal, even by the standards of the Pacific War.
Forum Thread: IWO: Bloodbath in the Bonins (by HexWar Games Ltd)
---
Lonewolf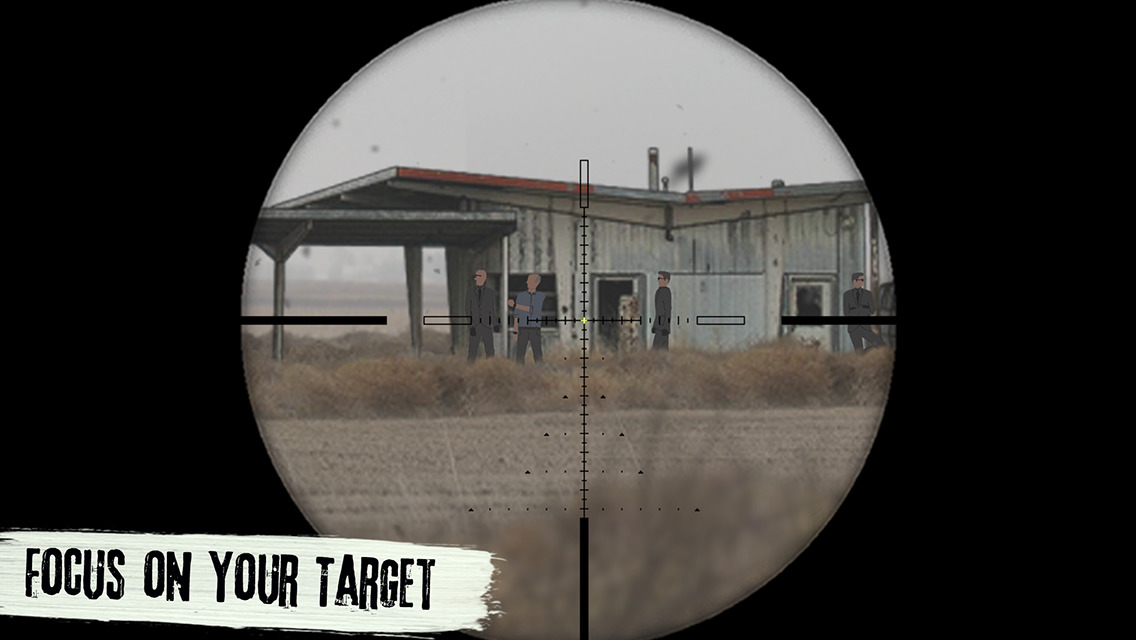 iTunes Description
Get immersed in a deep Neo-Noir story driven sniper adventure game. You step into the role of a mysterious assassin. His motives – a secret. You did what had to be done to enter the 'Assembly', a criminal organization.

Who is this man? What happened? Soon you'll realize that there's more to him than meets the eye.
The mesmerizing atmosphere and thrilling story will glue you to your device. While you work for the 'Assembly' you'll get your hands on various weapons. Sniper Rifles, Assault rifles, Pistols, Bombs and even your bare hands. There's more than 20 Weapons to unlock, upgrade and collect!
Forum Thread: LONEWOLF – (By FDG Mobile Games)
---
The Manager: A Football Story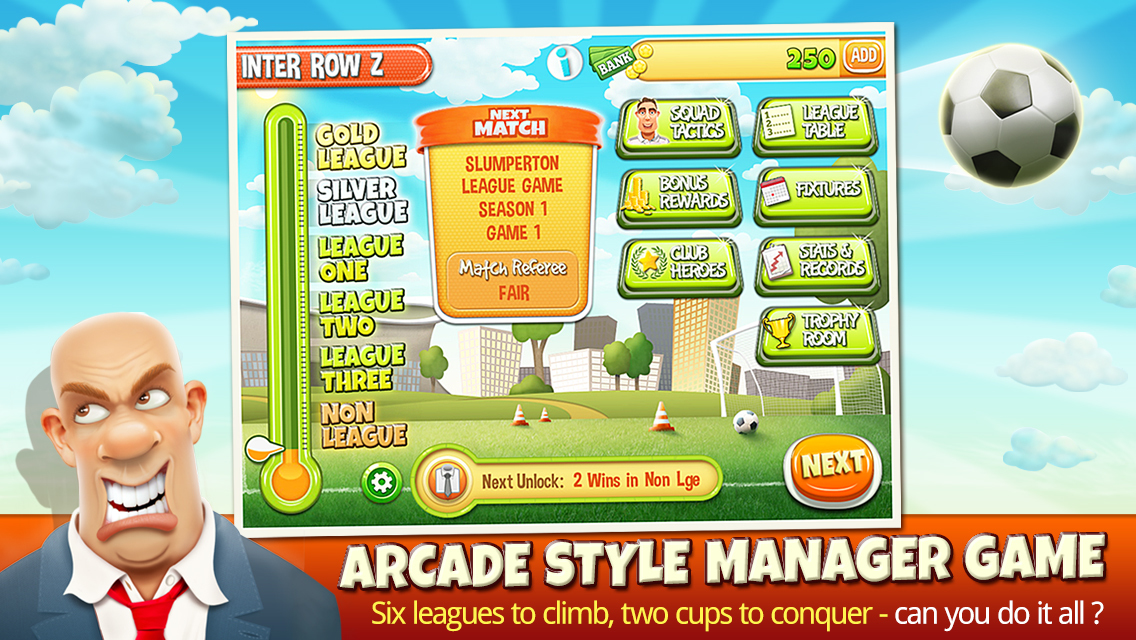 iTunes Description
Optimized for ipad and iphone, here's a football manager game that's like nothing you've ever seen before. An app that's ram packed with features and highly addictive gameplay. A new kind of football manager sports game with a unique, fast paced ARCADE style of play, where it's easy to pick up and tap your way through hours and hours worth of entertaining fun.
Forum Thread: The Manager : A Football Story (by 2bigpixels)
---
Monster Roller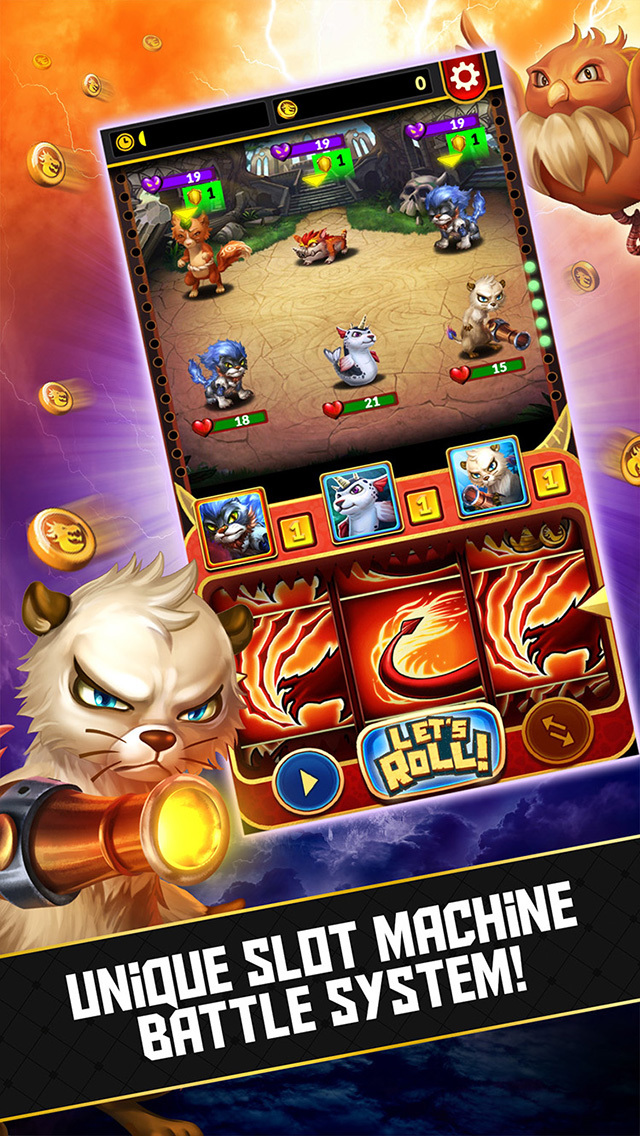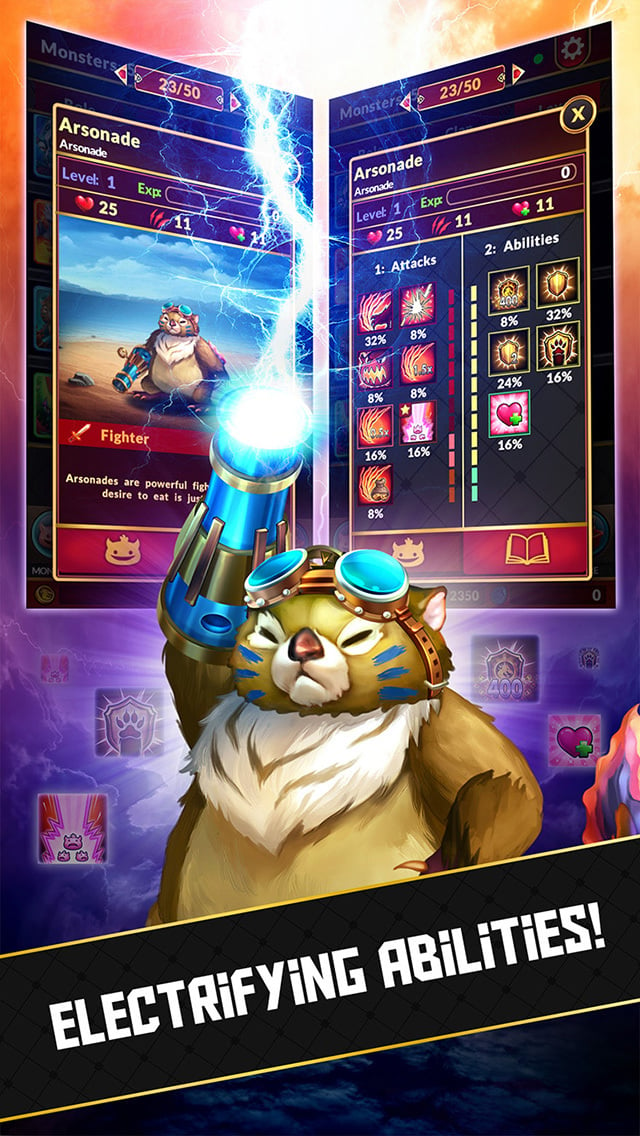 iTunes Description
Cool monsters. Intense strategy.

Hatch, raise and train monsters to fight against your friends in online PVP or explore solo adventures offline!
Forum Thread: Monster Roller (by Boomzap)
---
Namaste Space Buffalo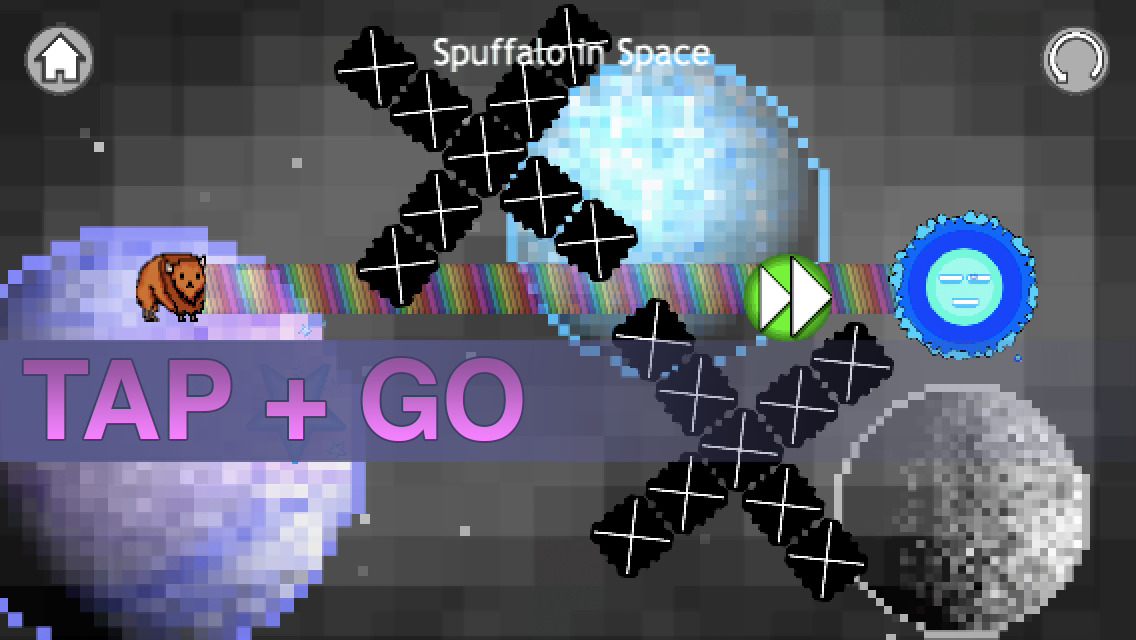 iTunes Description
Namaste Space Buffalo is the only timing puzzle game that induces zen. Play as the mythical flock of spuffalos who cruise the galaxy in search of ultimate enlightenment. Journey through 100 levels in 20 weird worlds to achieve ultimate understanding, bruh!
Forum Thread: Namaste Space Buffalo – The Weirdest Timing Game Ever
---
Narborion Origins: Lord Malbor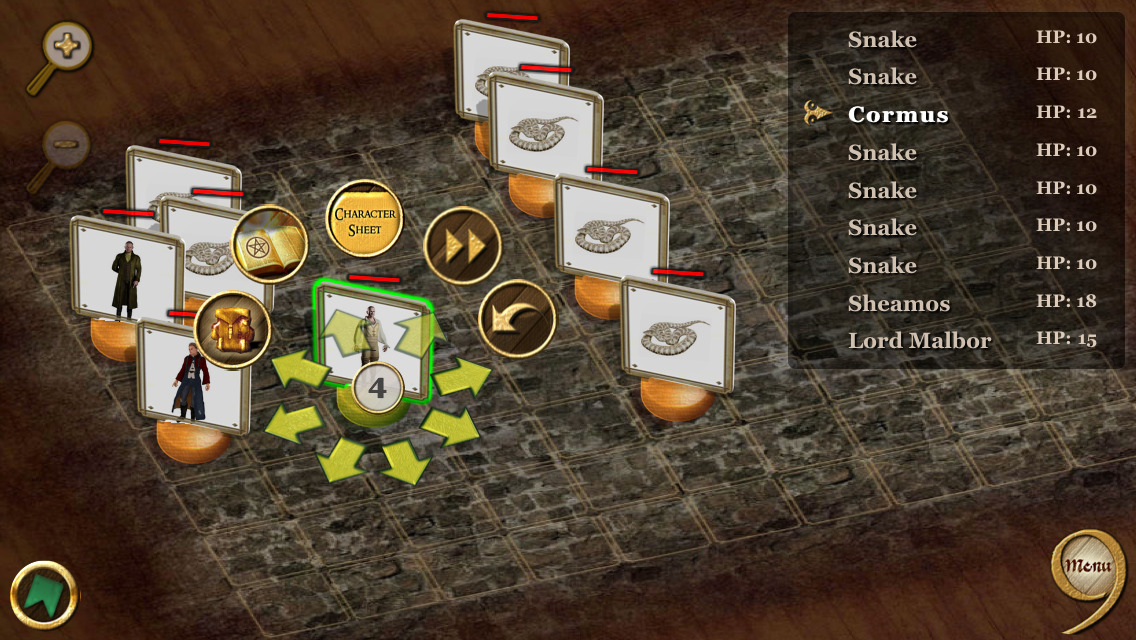 iTunes Description
A young adult dark fantasy gamebook – strategic combat hybrid awaits!

Terrible things are about to happen in the Fangor Boarding School. Will you be able to turn the tide of history, or will you become Lord Malbor, dreaded master vampire and ally of Mordon, Lord of Darkness?

Play as the young Lord Malbor and his two friends Shaemos and Cormus. Join the Secret Society of Sorcerers' Siblings and uncover the mysteries of the dark powers. Enter the ever-changing crypt underneath the school and find out what's happening in the dark.
Forum Thread: Narborion Origins: Lord Malbor (by Liber Primus Games)
---
OrbSpin Space Wars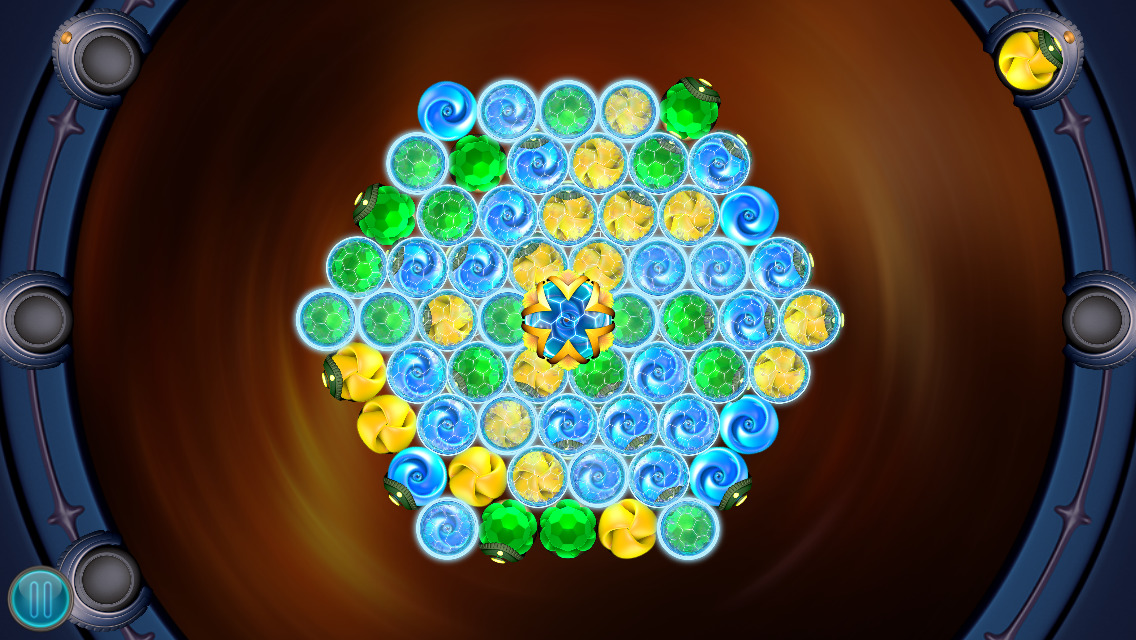 iTunes Description
Simple and deeply engaging puzzle game. Play through multiple challenging modes pushing your skills to the limits. Rack up points, acquire multipliers, race against time as you advance through increasingly tougher levels. Prove you've mastered the game, achieve the Legend Rank and crush all the sweet toothed amateurs.

Experience diverse gameplay with multiple modes. Unlock new types of energy orbs as you progress through unlimited levels in Normal Mode. Offers a rich and rewarding experience as you play missions with different objectives i.e. earn score, achieve multiplier, destroy stasis fields, survive in time-based missions etc.
Forum Thread: OrbSpin Space Wars (by Syed Vasi Abbas)
---
Pixel Starships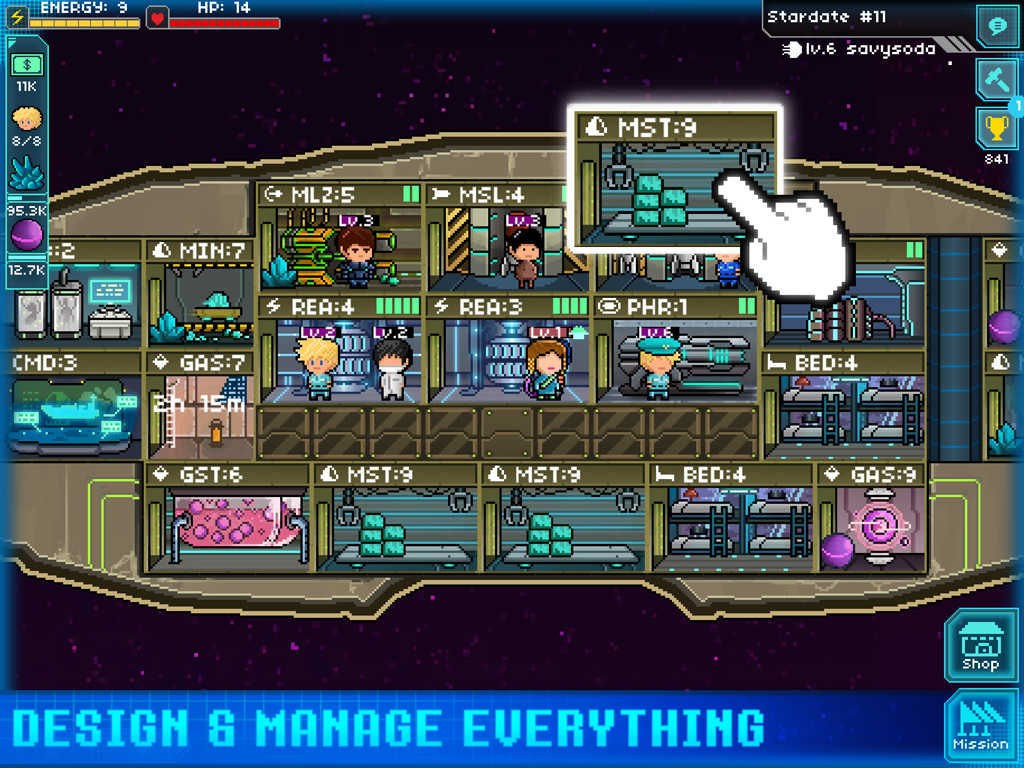 iTunes Description
From one of the most successful Mobile Game Kickstarter campaigns of the year comes Pixel Starships! Available exclusively for iPhone, iPad and Apple Watch.

Pixel Starships is the world's first total starship management game in an 8bit massive online universe. In Pixel Starships, you command every aspect of your ship from construction to battles in a single persistent world.
Forum Thread: Pixel Starships : 8Bit Space Sim Strategy MMO RPG (by Savy Soda)
---
Planktons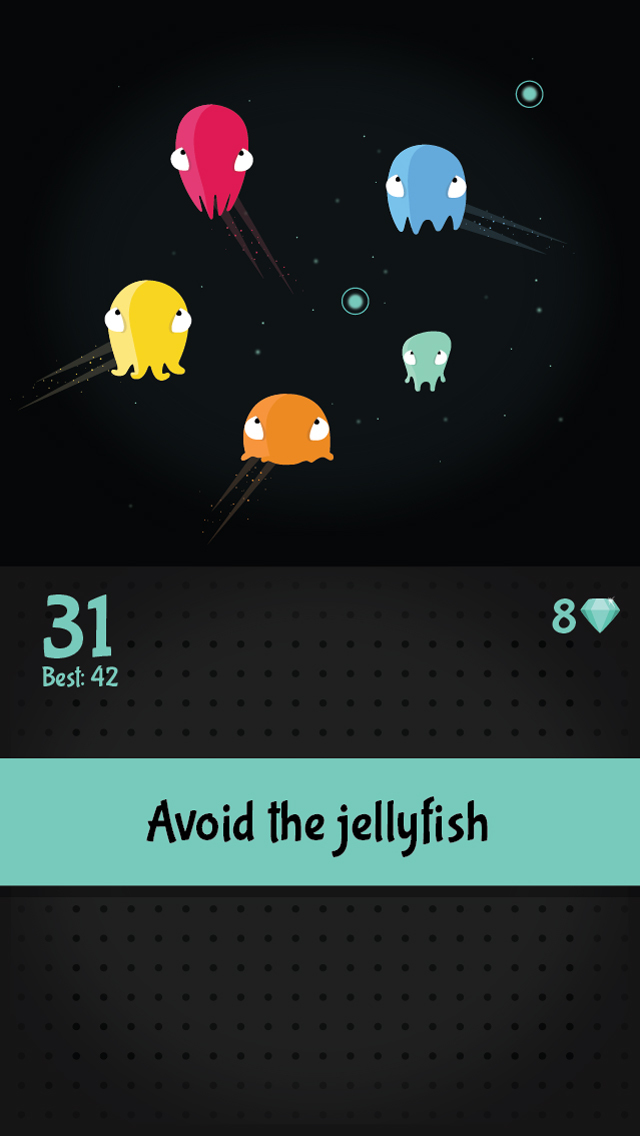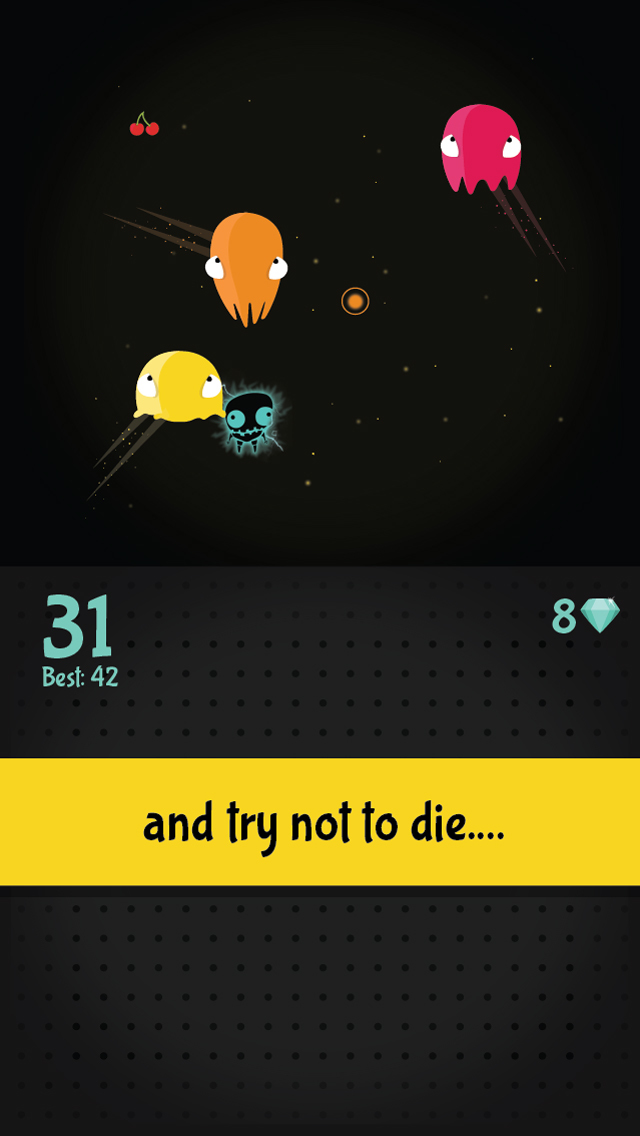 iTunes Description
Plankton vs Jellyfish! Who will win the underwater turf war…? It's a classic tale of Planktons versus Jellyfish. The Planktons were used to keeping it real, just floating around the deep sea and taking it easy. One day, the Jellyfish clan moved into the 'hood and stung everything in their way… Including Planktons!

Help Planktons protect their side of the ocean and escape the jellyfish. The only way the Planktons can beat the jellyfish is by eating the forbidden fruit of the sea. After they snack on it, they turn into the most feared hunter in the deep sea and eat Jellyfish!
Forum Thread: Planktons (by Planet of the Apps LTD)
---
Retro Gears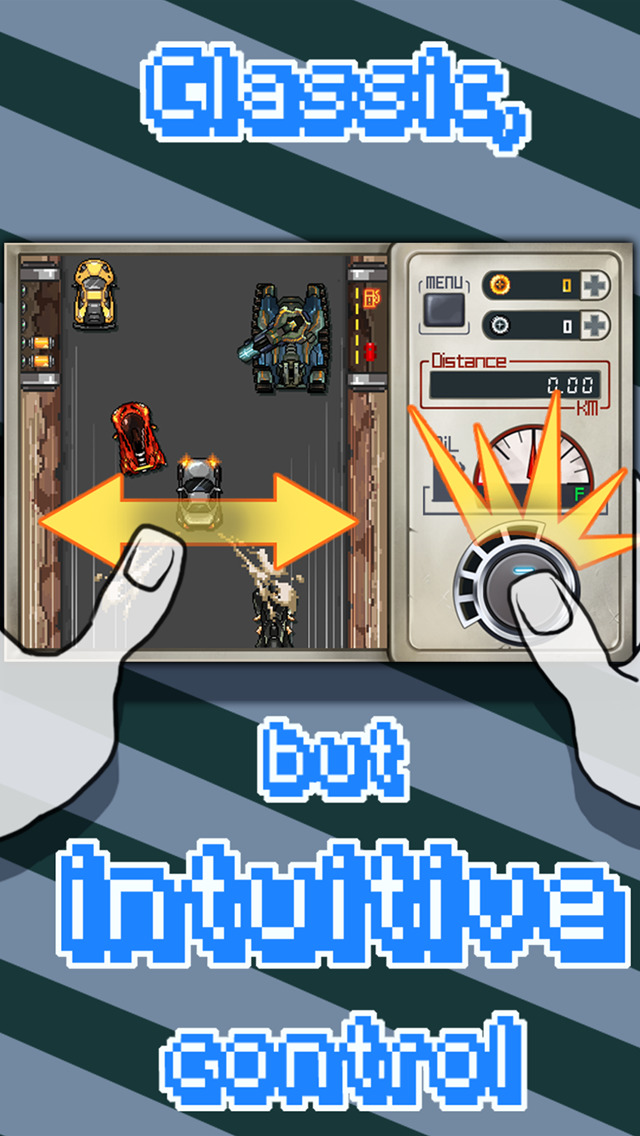 iTunes Description
Reminiscence of retro racing game console. Reinterpreted childhood car toys. Tiny car over the screen was the bestest friend.

Toy machine reacting through little fingers of a child. Memories remain, but advanced game play, drive along with Retro Gears.
Forum Thread: Retro Gears ( by Leinus ) – Ready for nostalgia?
---
Spell Breakers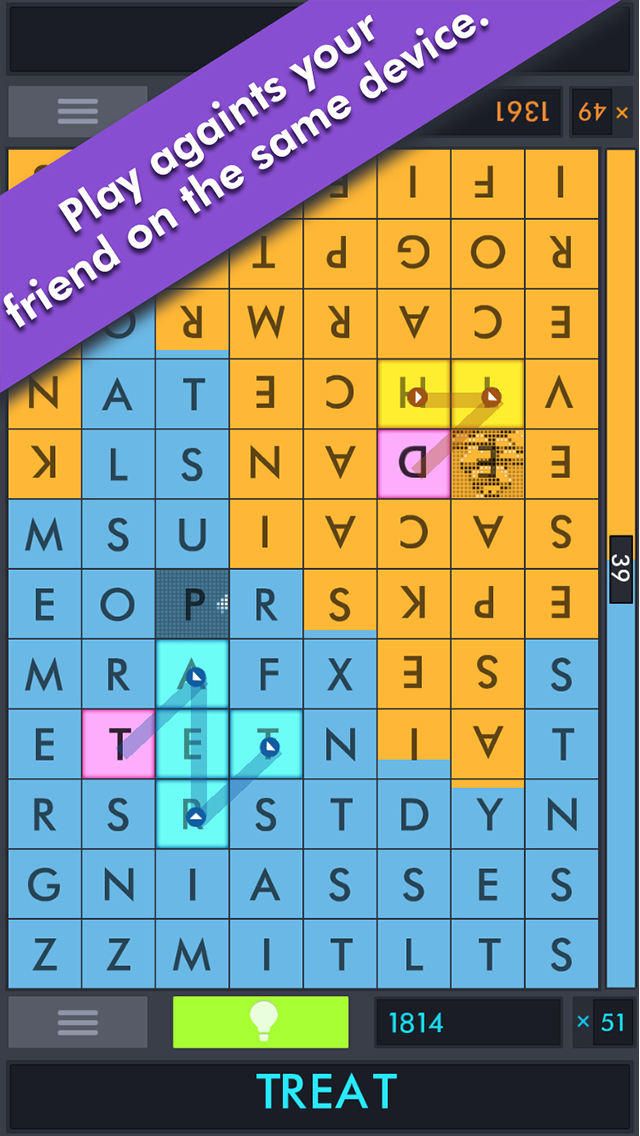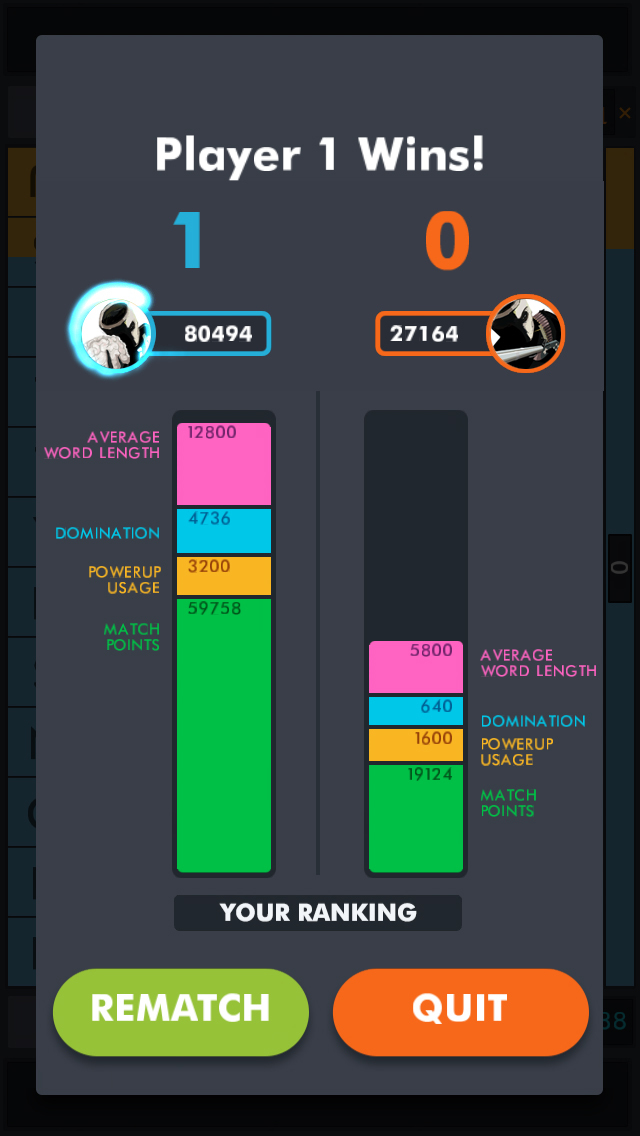 iTunes Description
Spell Breakers is a realtime action word puzzle game where you can test your skills and knowledge.

Simply, you capture your opponent's letters by spelling words. Each player tries to dominate the board to get even more letters. When the time is up, the highest scorer wins.
Forum Thread: Spell Breakers (by Brainoid Games)
---
Star Wires: The Minute Wars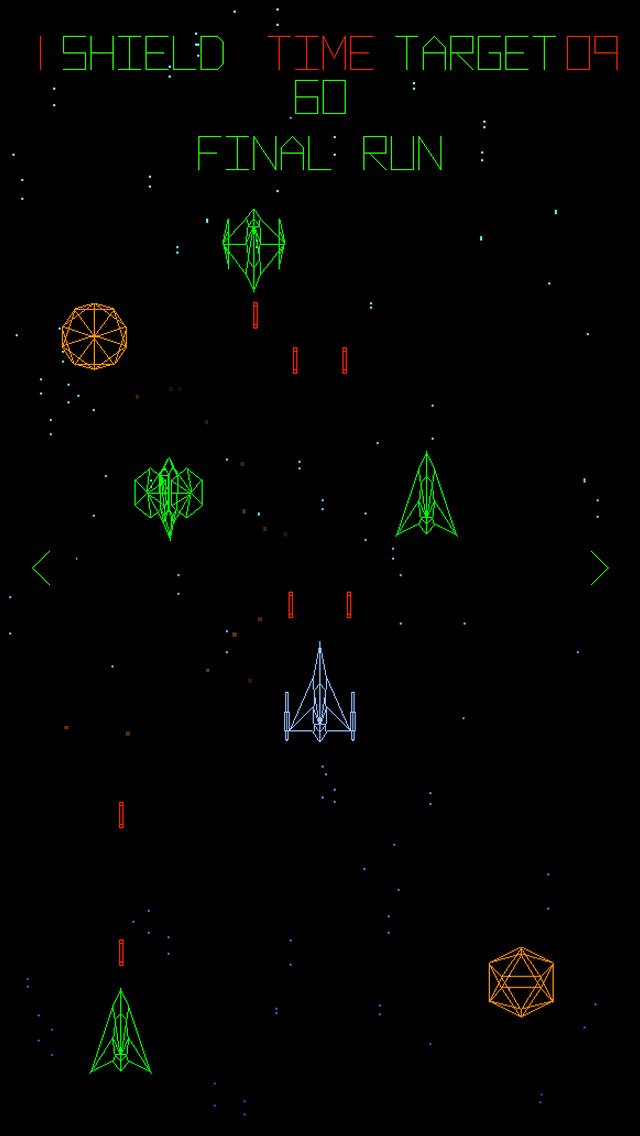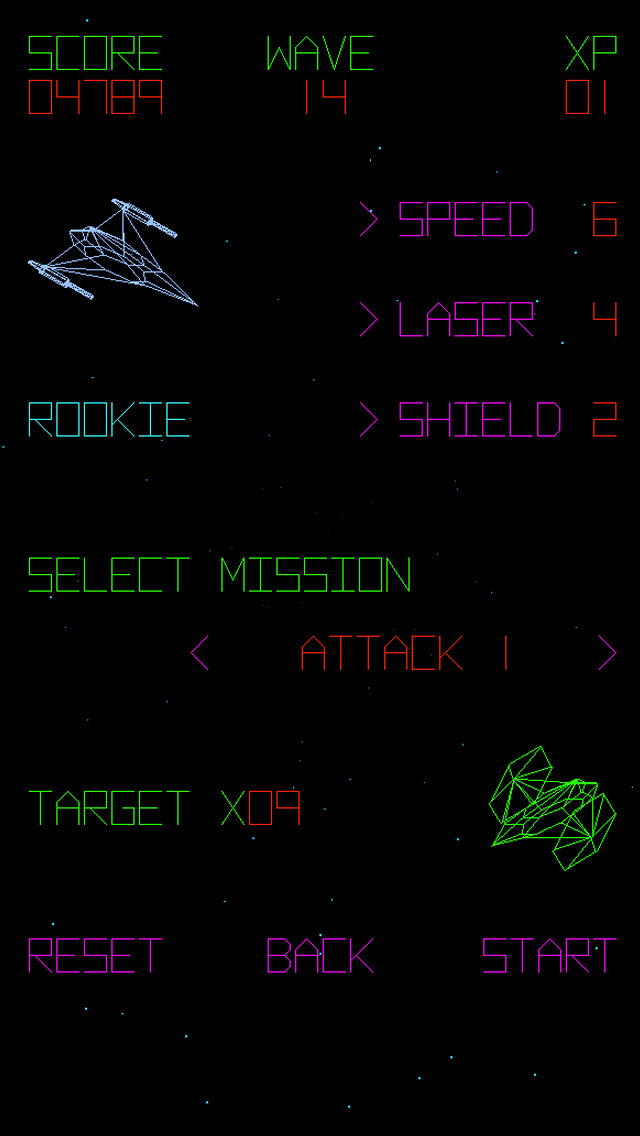 iTunes Description
Take to the stars in your wireframe vector ship for the battle of the Minute Wars!

Attack and defend the onslaught of enemy fighters, shoot asteroids and fight to survive the one minute missions. Earned XP during missions can then be used to configure your ships Speed, Lasers and Shields.

Can you climb up the ranks from Rookie to Elite! Includes unique control system and awesome orchestral soundtrack.
Forum Thread: Star Wires: The Minute Wars (free)
---
Surfingers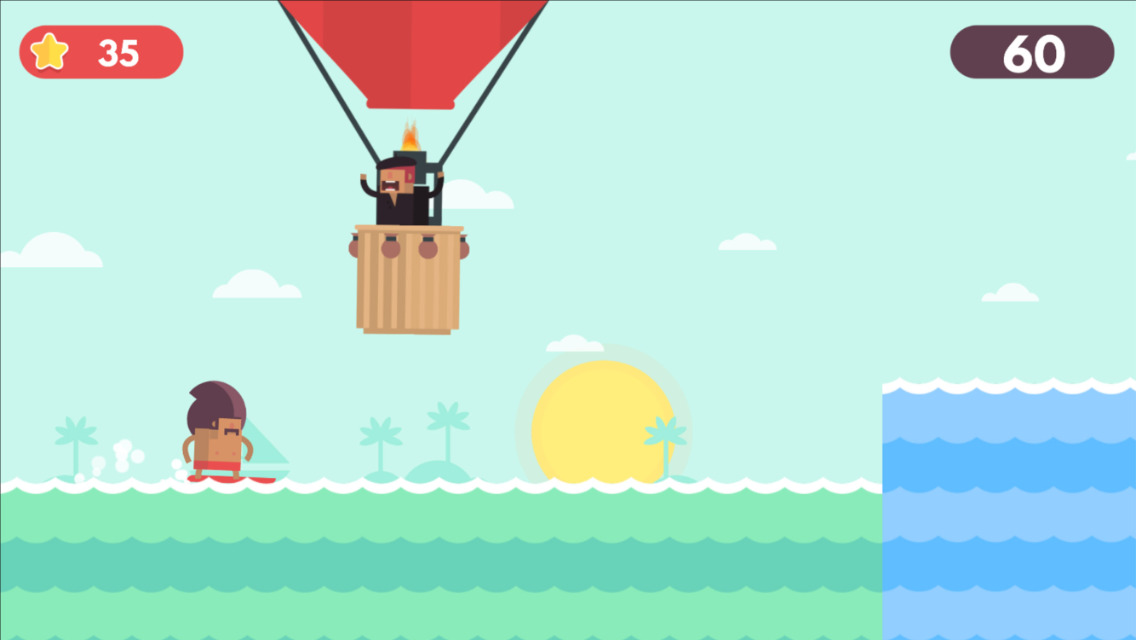 iTunes Description
Surf as far as you can. Through the oceans, caves, snowy hills and deserts full of sand.
Check how fast you can swipe up and down, try the double swiping with both your hands to reach the high score. Remember – in Surfingers the waves are under your control.
Forum Thread: Surfingers (by DIGITAL MELODY)
---
Swing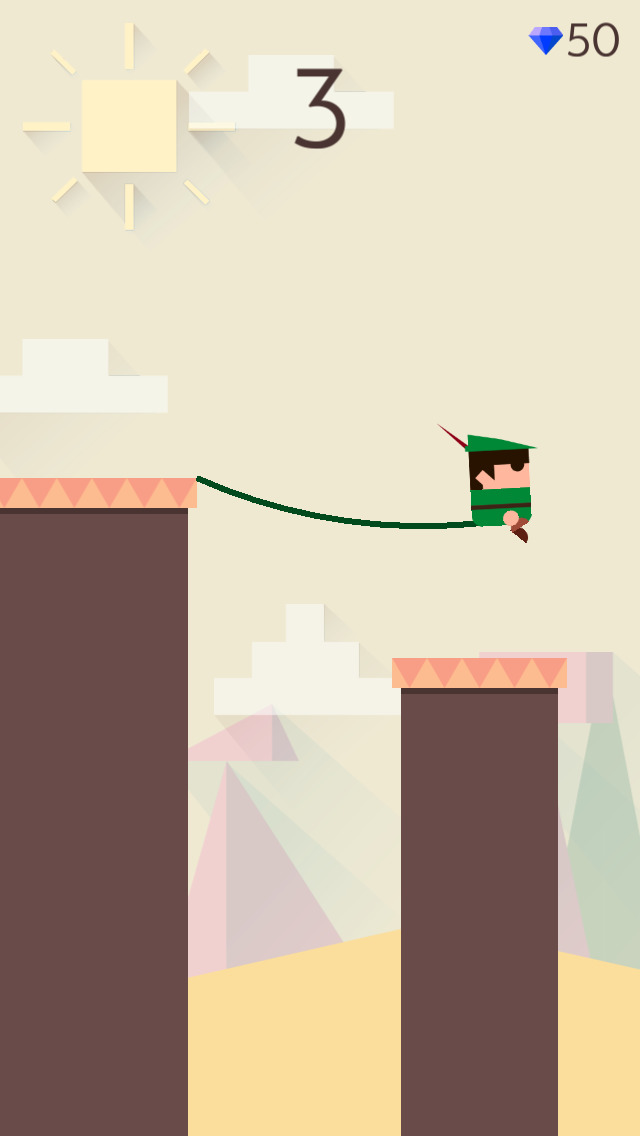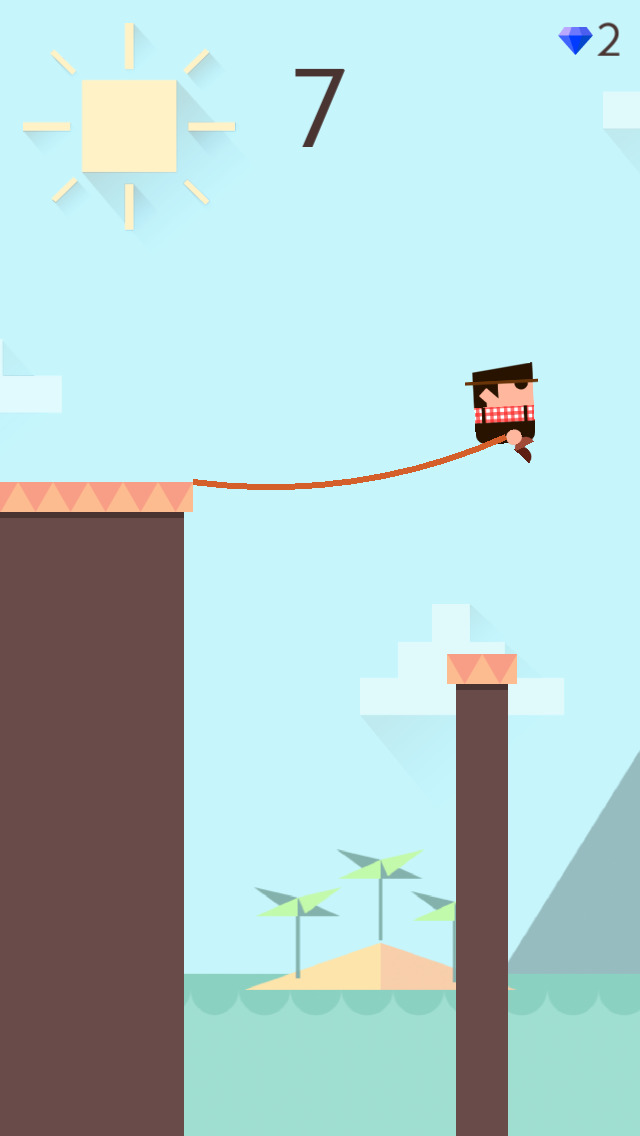 iTunes Description
Swing from platform to platform. Simply tap the screen when the rope is long enough to reach the next platform. How long can you survive?

Collect gems and unlock cool new characters.
Forum Thread: Swing (by Ketchapp)
---
Tank Battle: Pacific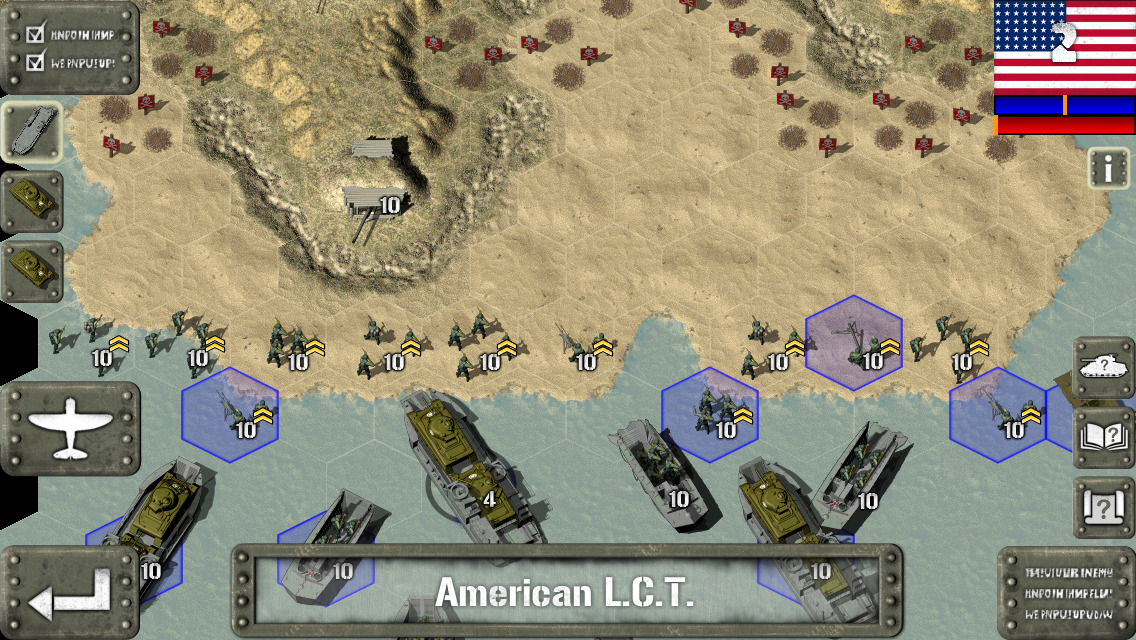 iTunes Description
Forum Thread: Tank Battle: Pacific (by HexWar Games Ltd)
---
TMNT – Portal Power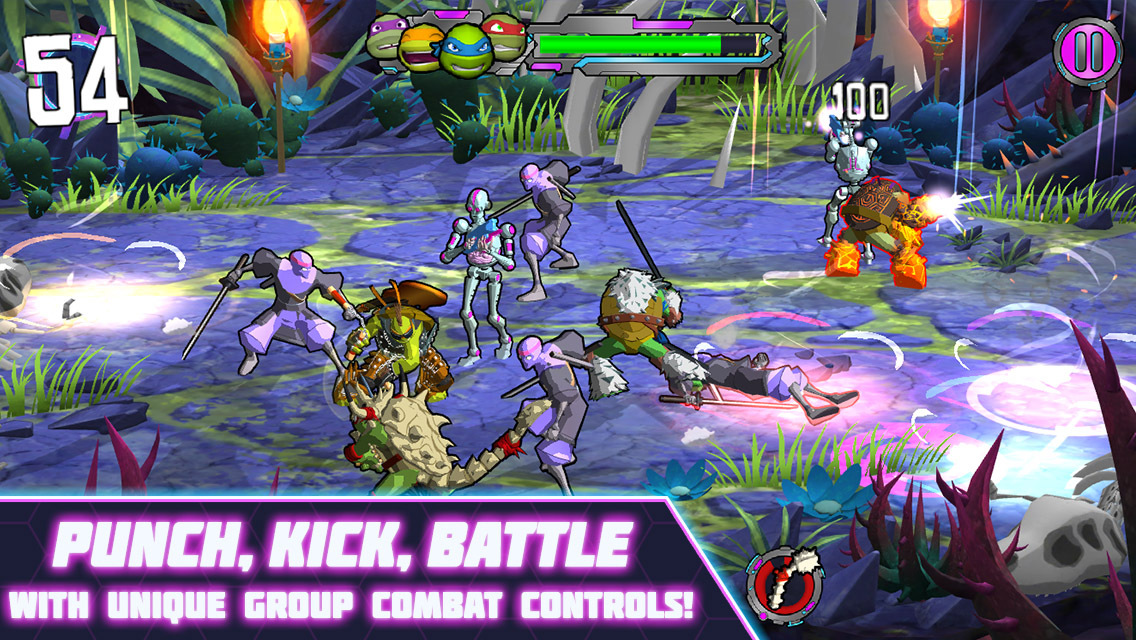 iTunes Description
Help the Teenage Mutant Ninja Turtles travel through portals and fight evil in this action-packed street fighting game. Play as all four Ninja Turtles at once as you punch, kick, power-up and portal your way through outrageous dimensions to stop Shredder and the Kraang from unleashing another diabolical plot.

So what are you waiting for? Download the TMNT Portal Power app and help Leo, Raph, Mikey, and Donnie stop their enemies before its too late!
Forum Thread: TMNT – Portal Power (by Nickelodeon)
---
Traffic Rider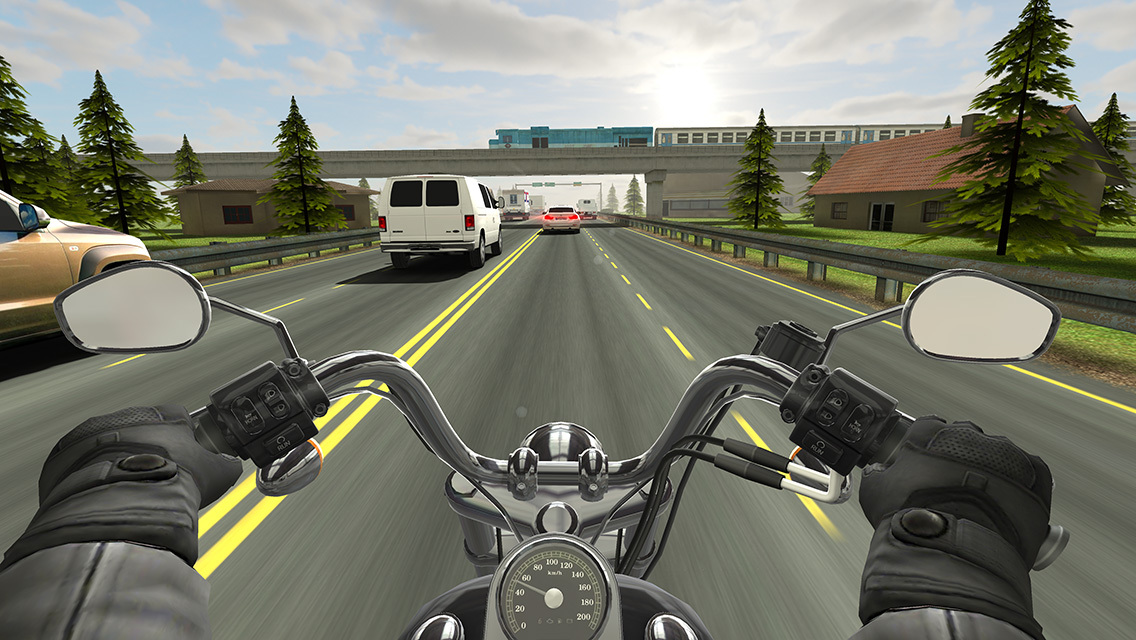 iTunes Description
Another masterpiece from the creators of Traffic Racer. This time, you are behind the wheels of a motorbike in a much more detailed gaming experience, but also retaining the old school fun and simplicity.

Traffic Rider takes the endless racing genre to a whole new level by adding a full career mode, first person view perspective, better graphics and real life recorded bike sounds. The essence of smooth arcade racing is still there but in the shell of the next generation. Ride your bike in the endless highway roads overtaking the traffic, upgrade and buy new bikes to beat the missions in career mode.
Forum Thread: Traffic Rider (by Soner Kara)
---
TraptionBakery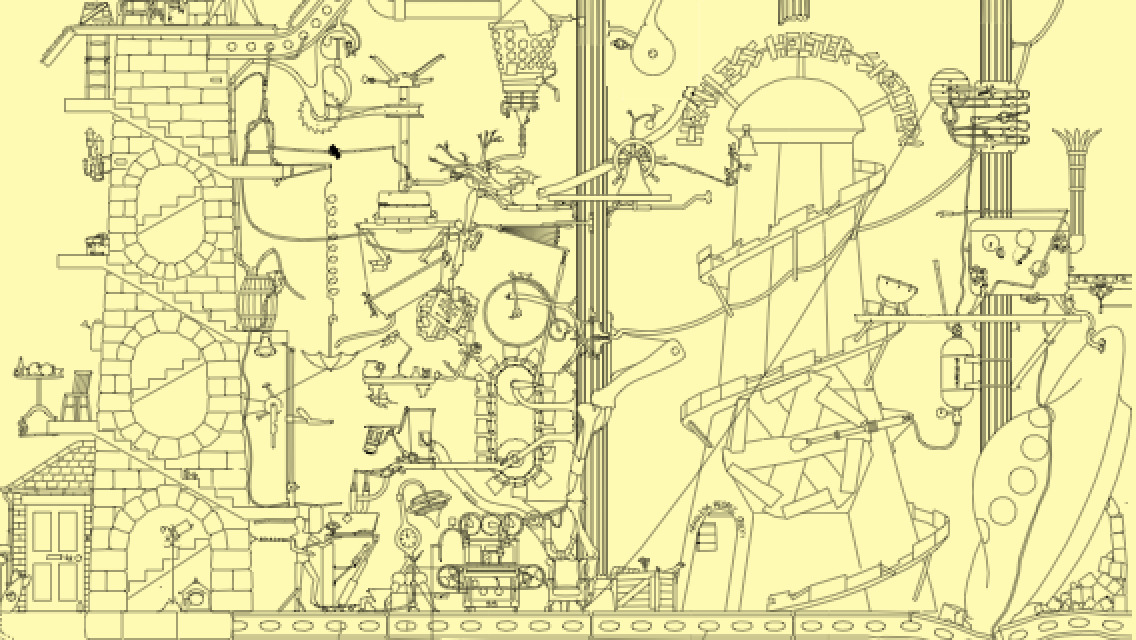 iTunes Description
An Upcyclepunk Postimperial Curio.

A curio for some or a right old puzzle for others, make no mistake.
Some say: some folk actually managed to bake a loaf of bread using this confounded contraption… but that is roumoured to be just a roumour.

There's no pressure… relax, ponder, prod, clank, crank, pull, push, watch… ponder more.
Forum Thread: TraptionBakery (by Jonathan Prestidge)
---