Hello everyone, and welcome to the week! It's time once again for our look back at the noteworthy updates of the last seven days. With the Holiday Freeze in effect over most of last week, the pickings are pretty slim this week. Nevertheless, a few interesting updates managed to squeak in at the last minute, so we'll have a look at those. Of course, you can keep an eye out for updates yourself using AppShopper Social (Free), the watchlist in the TouchArcade App (Free), or by participating in the TouchArcade forums, but this weekly summary is here to fill in the things you might have missed. Let's dig in!
MARVEL Spider-Man Unlimited, Free Friends, it's important to keep promises, and that's why I'm giving Spider-Man Unlimited the ridiculously-coveted Update Mondays Most Spider-Mans Of The Week award, the very last one we'll be awarding this year. Regular readers know that I've requested Spider-Ham be added to this game for some time, and Gameloft have not only delivered, they put some mustard on it. Er, sorry, Spider-Ham. Not only does Peter Porker join the fray in his regular Spider-Ham duds, a number of Spider-Ham variants will be jumping in, as well. They've even added the Green Gobbler as a villain! We did it, everyone. Peter Porker, the Spectacular Spider-Ham is finally playable in a video game. What a year 2015 has been.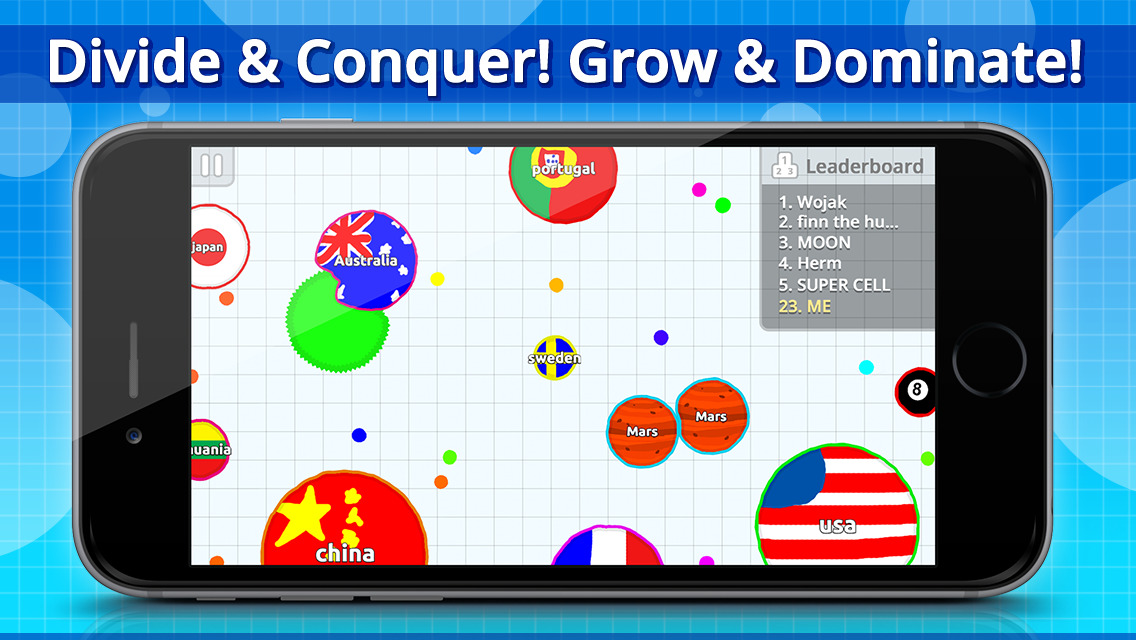 Agar.io, Free Hmm, I probably should have saved that for the end, because the rest of this list is somewhat anti-climactic. Oh, well. Agar.io's latest update fixes the connectivity problems it had been having of late, and adds in some new skins. Veteran skins can be earned by leveling up, and although they're a little past expiry as I write this, there are some nifty Christmas skins to pick up, too.
Dash Quest, Free This big update adds a bunch of new things to Dash Quest. The level cap has been increased to 75, and there are a couple of new features in the form of key items and the bonus system. Key items unlock new areas and give you new abilities, while the bonus system makes it so collecting gear and spells will boost your stats. There are five new skills, a new spell, and some new achievements. You can check the updates notes for the rest of the list, if you're interested. Spoilers: bug fixes!
Fantasy War Tactics R, Free Say what you will about NEXON, they sure seem to know what they're doing with their free-to-play games. Fantasy War Tactics has gotten off to a pretty successful start, which means the updates must flow. This latest version adds the Tower Of Dawn, a new area to battle your way through. There are new set items, and some improvements to the UI. Naturally, they've also fixed some bugs, too.
Sentinels of the Multiverse, $6.99 Most of the times we've seen Sentinels in Update Mondays, it's been for new expansion content. It's a little different this time around, as the developers have added a new event called the Weekly One-Shot. Basically, it's a little mini-scenario that changes from week-to-week, which allows the team some flexibility to throw interesting situations out there without having to worry about the main game continuity. Pretty cool!
Kung Fury: Street Rage, Free Kung Fury got a pretty big update last week, adding a handful of new playable characters and a new story with some tricky new boss fights. Just as a heads-up, all of this new content is available via IAP, so you'll have to spend a few bucks if you want to get it all. What this update doesn't seem to include are some sorely-needed bug fixes, but oh well, I'm sure the developers will get around to it.
True Skate, $1.99 There's not much to report with this update to the awesome True Skate. There's a new course in the game, the Street League Skateboarding New Jersey course, which the SLS World Tour visited in August of this year. New courses are one of those things that are more fun to play than to describe most of the time, so I'll let your fingers do the talking on this one.
Rayman Adventures, Free The brand new Rayman snuck in its Christmas update just before the holiday came, adding five costumes each for Globox and Teensy, along with two new creature families. I don't know, friends. I'm not really feeling this one. Getting my Globox on helps a little, but I can't help but feel Rayman could get away with being a little more generous than it is. I guess that's just the way it is, though.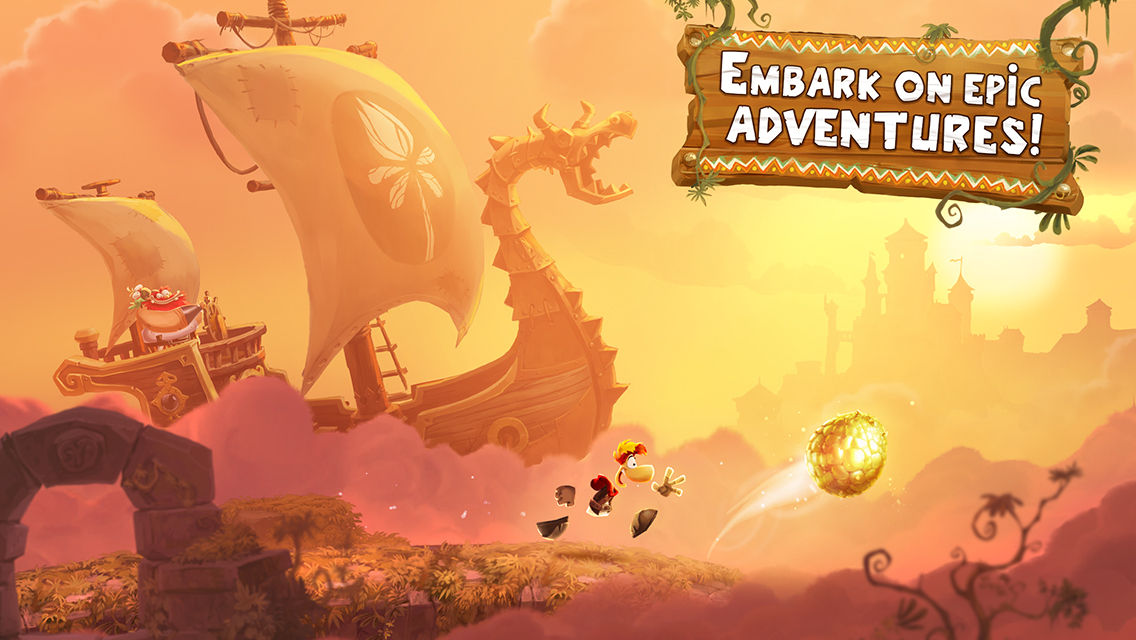 Ascension: Deckbuilding Game, Free It's safe to say that Playdek has had a pretty lousy year. Their carefully-cultivated reputation has been squandered by the mess around their Kickstarter project, and they must have all hands on deck for that, because they haven't released any new games on iOS in ages. If it weren't for an update now and then to Ascension, I'd be sure they were dead in the water. Anyway, chin up. We've got a new Promo Pack to buy, and it includes Portal cards for the Center Deck and some some faction cards that interact with them.
Battlevoid: Harbinger, $2.99 The developers of Battlestation have been listening to feedback and have been making changes to try to make the game the best it can be. The latest update smooths out the difficulty curve a bit on easy and normal difficulty settings, fixes a batch of bugs, adds in some new weapon icons, and adjusts the behavior of the repair beam to make it more useful.
That about wraps it up for last week's (and this year's) significant updates. I'm sure I've missed some, though, so please feel free to comment below and let everyone know if you think something should be mentioned. As usual, major updates will likely get their own news stories throughout this week, and I'll be back next Monday to summarize and fill in the blanks on what is sure to be a very busy week post-freeze. Have a great week, and a Happy New Year, friends!