Hello everyone, and welcome to the Christmas week! It's time once again for our look back at the noteworthy updates of the last seven days. Like last week, this week's round-up is slightly less comprehensive than usual. The holidays are upon us, there are too many updates to list, and I'd like to get home to my family at some point today, so it is what it is, friends. Of course, you can keep an eye out for updates yourself using AppShopper Social (Free), the watchlist in the TouchArcade App (Free), or by participating in the TouchArcade forums, but this weekly summary is here to fill in the things you might have missed. Let's dig in!
Slashy Hero, Free Slashy Hero's back with another update, this time adding a new Time Attack mode and three new costumes. There are also some UI improvements, bug fixes, and optimizations. The usual.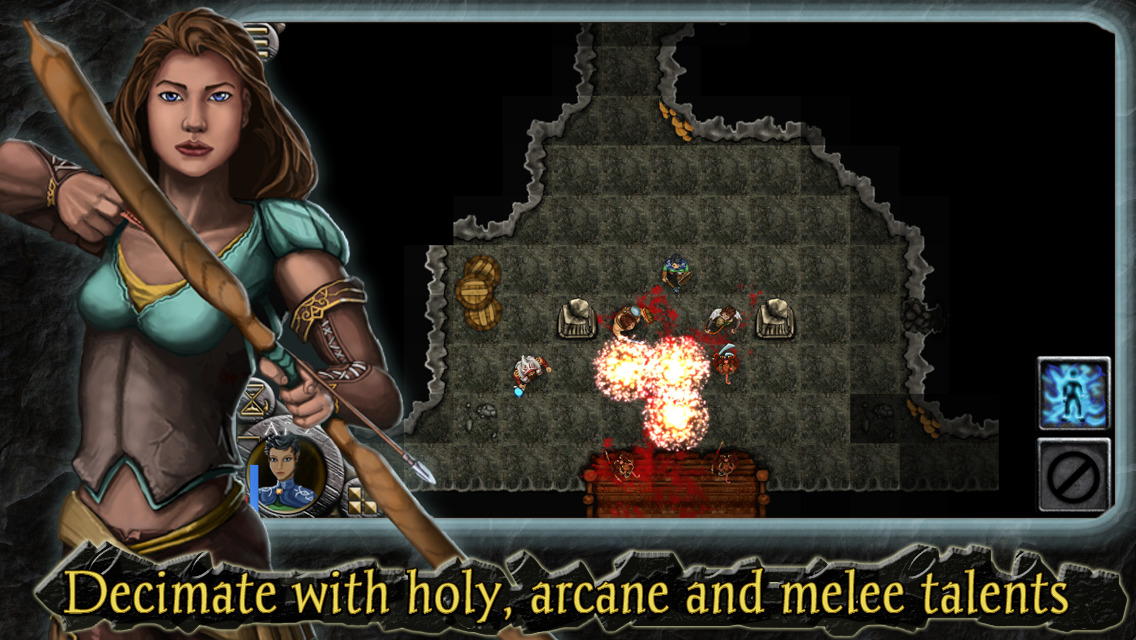 Heroes of Steel RPG Elite, $0.99 Thief Tamilin has a whole new look, and that's just the start of her overhaul. Her skills and equipment have gotten some adjustments as well. This update also adds new weapons and armor to the loot tables, and makes a bunch of other balancing changes and tweaks.
Pinball Arcade Plus, $0.99 Pinball Arcade is offering a new table, 1993's Judge Dredd table, designed by John Trudeau and manufactured by Bally. This was thankfully based on the comic books, not the terrible Stallone movie. It's a really good table, in my opinion, with an extra wide body that gives the playfield a different feel from many other machines. You can buy it via IAP for $4.99, as usual.
Pyramid Solitaire Saga, Free Helena and Kingsley are in Paris now, and I'm not even sure what the plan is anymore. She must be incredibly wealthy to afford all of this travel just to chase a sarcophagus thief around the world a few times. This update adds 15 new levels to the game.
Shibuya Grandmaster, $1.99 In a reversal of what we usually see, Shibuya Grandmaster has gone paid. Everyone who owns the game gets three additional backgrounds enabled, along with another song. The game still has IAPs for some extra backgrounds, though.
Boom Beach, Free This update offers 10 new Power Base layouts, some adjustments to the Sabotage ability, some graphical updates, and a lot of bug fixes. Supercell are promising a bigger update next month, so stay tuned.
Storm the Train, Free There is apparently a new character in Storm The Train named BOB, and he's bringing the winter update with him. For the rest of the season, the train will occasionally pass through some holiday-appropriate territory. Have fun storming the train!
Survivalcraft, $3.99 It feels like Survivalcraft has been pretty quiet of late. I guess now that Minecraft isn't so watered down, games like these aren't getting the traction they once did. Anyway, small update here that adds cracks to blocks while you're digging, along with iron signs and ladders.
NBA 2K16, $7.99 This update to NBA 2K16 has everything a player could ask for, assuming everything a player could ask for includes roster updates, new unique heads, and shoes. But isn't that everyone's list?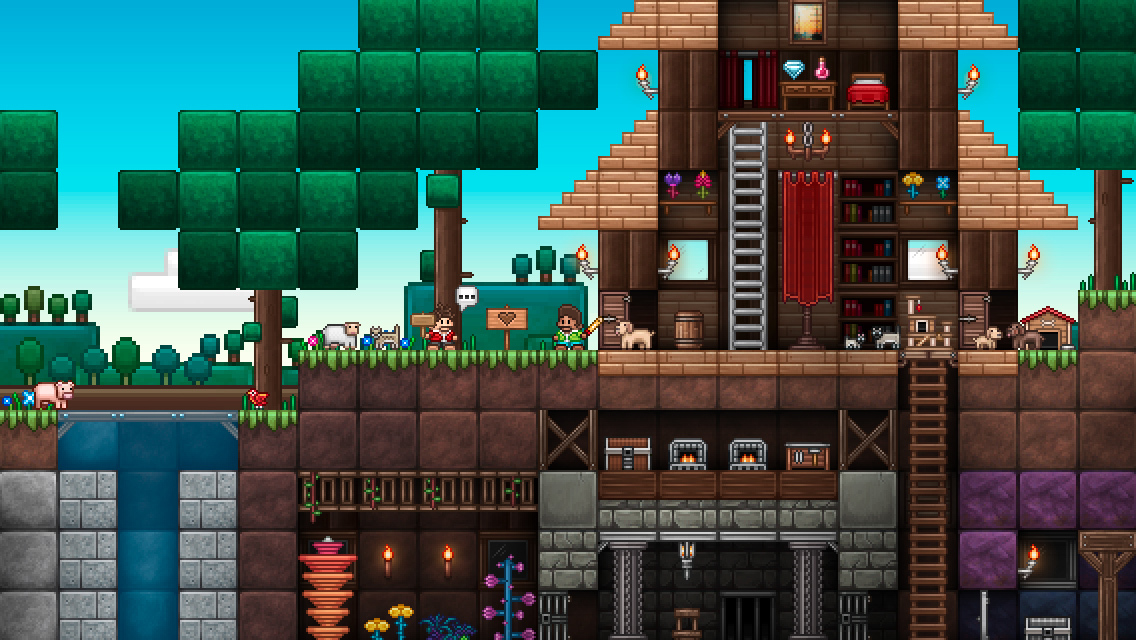 Junk Jack, $4.99 Holy smokes. Okay, first of all, Junk Jack X? You've got yourself another coveted Update Mondays Most Spider-Mans Of The Week award. Secondly? How do you keep adding so much stuff on a regular basis? A whole new planet, 20 new monsters, new objects, new music, a new equip system, a new physics engine? That's not even half the list of improvements in this update! Take a vacation, friends, you've earned it!
Weekend Warriors MMA, Free This update adds the ability to toggle button indicators on and off as you see fit. There are also two new moves, a cartwheel takedown and a reverse guillotine. Contrary to expectations, that last one does not involve cutting off someone's feet, or a prisoner chopping off the head of an executioner. Sorry, it's just how things are.
PewDiePie: Legend of Brofist, $4.99 Statistically speaking, a large number of the people reading this love PewDiePie. To those people, go and update your PewDiePie games to get access to new holiday-themed levels and costumes. To those who don't love PewDiePie, keep a stiff upper lip and tap the down arrow a few times on your keyboard. It's scary getting old but we are all in this together. We can do it.
République, Free It's been ages since an episode was added to Republique, but the wait for the fourth episode is finally over. Only one more episode until this whole trainwreck is over. At this point, the thing I'm most excited about is seeing if the final game tops the 10 GB installed mark. I think it will! Guess we'll have to wait and find out, whenever the developer gets around to mobile players again.
Shadowmatic, $3.99 Shadowmatic has 11 new Christmas levels, and is now giving out three daily hint points as a sort of bonus for firing up the app each day. If you have an iPad Pro, you might also notice some slight improvements in this version.
Battle Riders, $1.99 It's taken a little while but Battle Riders is now fully compatible with iOS 9 and 64-bit devices. This update also adds some graphical flourishes for those with Metal-capable devices, including some new graphic filters. The update notes refer to some gameplay fixes and improvements, but I haven't had the chance to test and see what those entail.
Card Crawl, Free This big update adds a deck merchant who brings some new content and features to the game. There are also 10 new ability cards that should mix up the gameplay a little. Many other improvements have been made, including iCloud support, a smaller install size, and some bug fixes. Lots of stuff based on fan feedback here, which is always good to see.
PAKO - Car Chase Simulator, $1.99 Pako's getting into the season with its new Holiday level, which comes complete with three new vehicles to play around with: the Sledge, the Xmaswagon, and the Snowcat. The developers have also added support for anti-aliasing to smooth out some jaggies.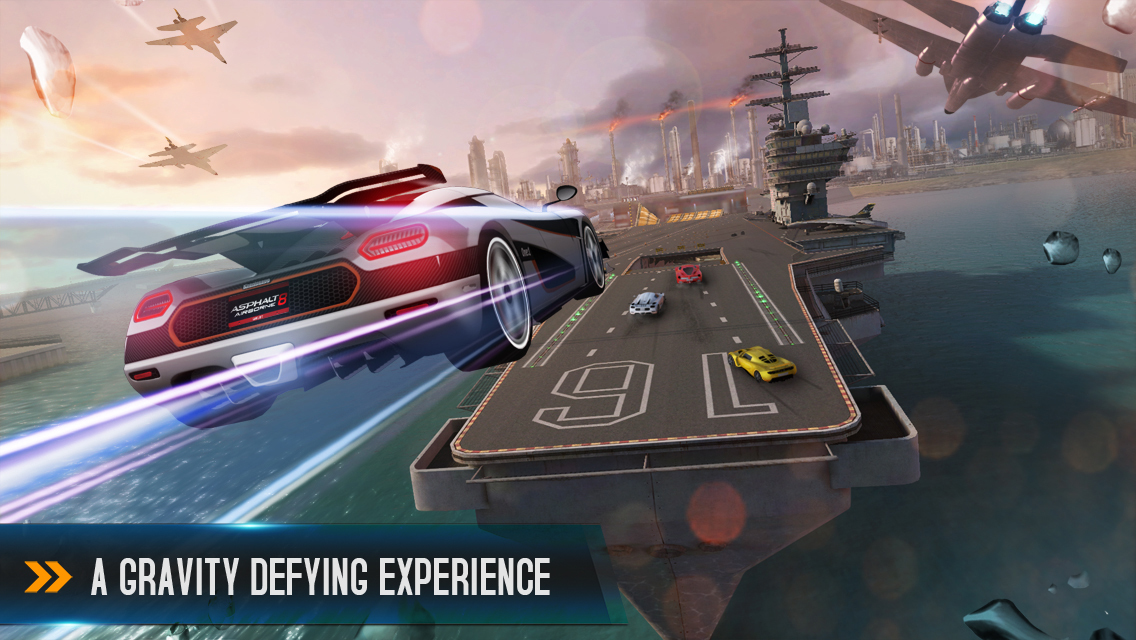 Asphalt 8: Airborne, Free This big update includes a new location based on Area 51. Yes, there are UFOs. There are also 15 new cars to pick up, including Lamborghinis, Renaults, Nissans, and more. A new Tag game mode has you using three different cars in a single race, which seems more like a relay race to me, but I am no expert on these things. Rounding out the update are new 3D Touch controls and some special holiday tracks.
Aralon: Forge and Flame, $4.99 This update adds improved MFi controller controls, the ability to assign weapons and other things to your quick-use toolbar, a bunch of fixes for some of the more well-known quest bugs, the ability to sheathe weapons while running, and some other bug fixes for things like the bugged doors in some of the caves and the player name issue. Unfortunately, it seems there are now crash bugs in the opening cave. I'm sure Crescent Moon will get the big stuff sorted out, but it's a heck of a shadow to have hanging over the game as we head into the holiday freeze.
Fruit Ninja Classic, $1.99 Even stranger than a free game going paid is a paid game that goes free, then goes back to paid, but that's where we're at with Fruit Ninja. So, if you missed the premium Fruit Ninja experience, good news: it's back. Premium currencies are out, there's a new level cap, the classic interface is back, and completing missions earns you power-ups. It'll be interesting to see how this goes for Halfbrick.
Modern Combat 5, Free But don't worry, Modern Combat 5 is still free. Phew, right? This update includes a new Bounty Hunter class, a special event that revolves around one-shot kills, and of course, the requisite holiday stuff. You can unlock some Santa armor, Christmas trinkets, and seasonal camos. Naturally, there are also Santa and Reindeer masks, too. Because nothing says Christmas quite like shooting people in the face.
LEGO® Batman™: Beyond Gotham, $4.99 This is the update we need, but not the update we deserve. I think? I always mix that up. I need to keep up on my memes better, I think. Anyway, Dark Knight characters have been added to the game, so you can play as the Bale Bat, the Eckhart Two-Face, the Murphy Scarecrow, the Hardy Bane, and the ever-popular Ledger Joker. Relive all your favorite over-used quotes as you battle LEGO crime over the holidays. Chestnuts roasting on a rising fire and all that.
PAC-MAN 256 - Endless Arcade Maze, Free Speaking of over-used quotes, can we get that picture of Xzibit in here for a second? Because Pac-Man 256, from the makers of Crossy Road, now has a Crossy Road theme in it. There's also a new power-up and iCloud support, among other things.
Minion Rush: Running game, Free Well, no one can say the Minions didn't have a profitable year, if nothing else. If you can't get enough of the little fellows, this update adds some holiday-themed items to earn by completing special missions. Those are but a few of the many seasonal decorations the game is adorned in for the next little while, so if your Christmas needs more Minions in it, or vice-versa, well, here you go.
That about wraps it up for last week's significant updates. I'm sure I've missed some, though, so please feel free to comment below and let everyone know if you think something should be mentioned. Due to the freeze, I'm not expecting a lot of updates this week, but just in case, I'll be back next Monday to summarize and fill in the blanks. Have a great Christmas!