The idea behind the TouchArcade Game of the Week is that every Friday afternoon we post the one game that came out this week that we think is worth giving a special nod to. Now, before anyone goes over-thinking this, it doesn't necessarily mean our Game of the Week pick is the highest scoring game in a review, the game with the best graphics, or really any other quantifiable "best" thing. Instead, it's more just us picking out the single game out of the week's releases that we think is the most noteworthy, surprising, interesting, or really any other hard to describe quality that makes it worth having if you were just going to pick up one.
These picks might be controversial, and that's OK. If you disagree with what we've chosen, let's try to use the comments of these articles to have conversations about what game is your game of the week and why.
Without further ado…
Groove Planet
Clickers are such a strange genre. At the most basic level they take a repetitive action–clicking, or in our case, tapping a touchscreen–and give it meaning by having that action inflate various types of progress bars and create a sense of progression usually found in the likes of an RPG but distilled down to its most basic level. What the hell are we doing with our lives? Clicking and clicking and upgrading and upgrading, but for what? Does it have any meaning? Does it enrich our lives in any way?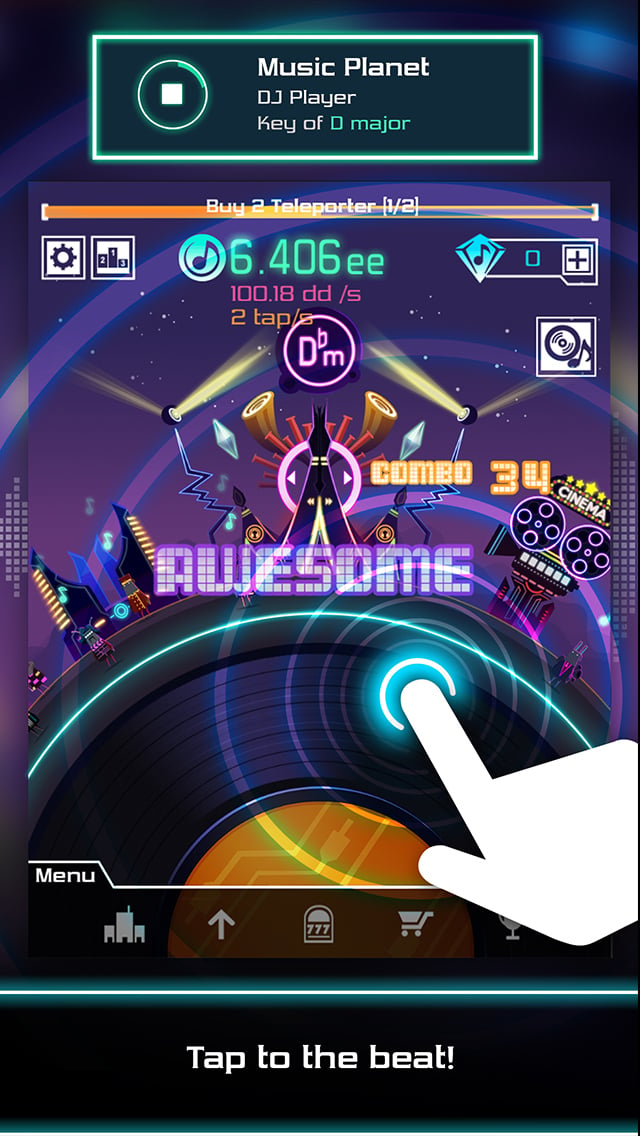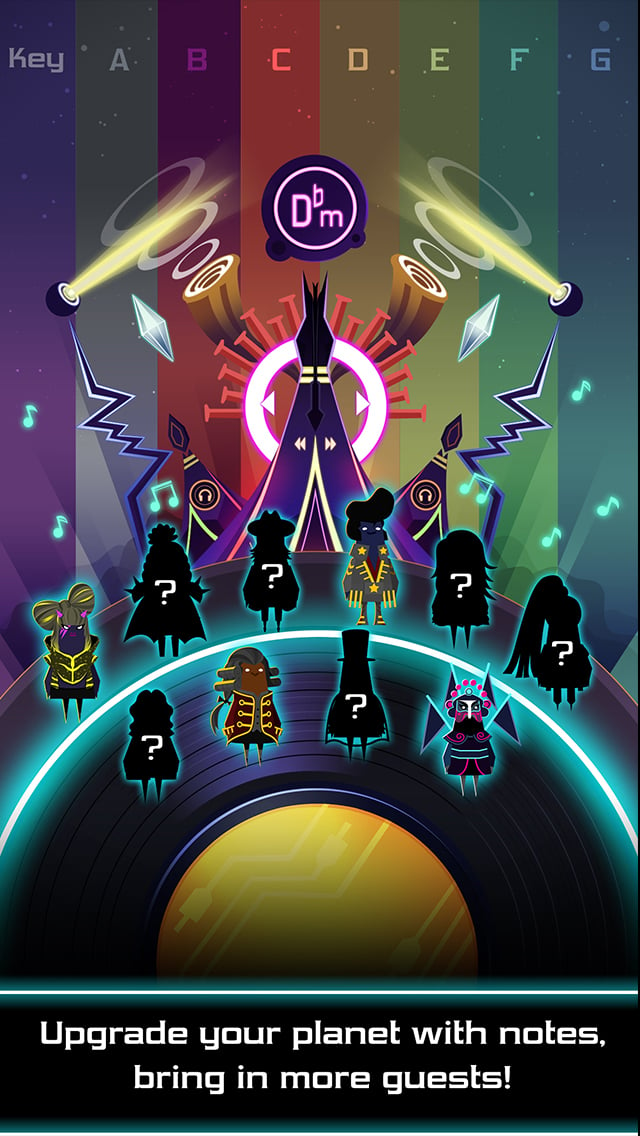 Well, the answer to that question doesn't really matter, as clickers are hugely popular and have found a nice home on mobile devices. I've loved many clickers over the years, and even still I've stopped and questioned whether what I was doing was a waste of time or not. However, as pointless as clickers may be, several developers have really tried to evolve the formula and take the clicker into a more meaningful direction. The hands-down best example of this I've seen so far is Groove Planet (Free) from Animoca Brands.
So what is it that makes Groove Planet feel so unique? They've taken the idea and structure of a clicker game, and married it with the beat tapping of a rhythm game. That's it! It's such a minor little change but it makes all the difference in the world. It doesn't hurt that Groove Planet has an excellent original soundtrack, but even without that the game can scan your music library and play your own tunes and let you tap along with the beat, and it's still just as much fun!
Behind the scenes Groove Planet really is your typical clicker. A complex upgrade system wrapped up in the guise of building out your city and being mayor. In fact, you don't even need to click to the beat, you can tap willy nilly and still earn the game's "tune" currency. However, if you DO tap to the beat you can rack up some seriously crazy multipliers, and that's the key to success. Tapping wildly is like filling a swimming pool one drop at a time, tapping to the beat is like using a firehouse that's constantly increasing in size.
If you hate clickers, I don't know if Groove Planet will change your mind, but it's definitely the type of twist that actually could. It's small but significant having a rhythm element thrown in the mix. Groove Planet's production values are also through the roof, and it's just a joy to play. Whether it seems like your cup of tea or not, it's worth checking out the free download of Groove Planet.