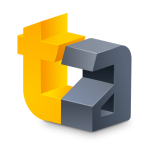 With Mike Meade M.I.A., we decided to steal a hallmark of the Walled Garden Weekly podcast. We always record these podcasts at about beer o'clock on Friday, so we're adding beers into the mix. I'm sipping on Man vs. Internet from Solemn Oath out of Naperville, IL and Jared is all about his Ace Pineapple Cider which he discovered during E3. Anyway, we talk about the insanity surrounding Black Friday and the disappointment of this year's deals. Games discussed include Rayman Adventures (Free), Hyspherical 2 (Free), Groove Planet (Free), Hooah! ($0.99), Aralon 2 ($4.99), and Totes the Goat (Free). From there we move on to discussing a few news stories, an email, and some dude who left us an iTunes review who thinks this is a Hearthstone podcast.
Don't forget to shoot us emails with any questions, feedback, or anything else relevant or irrelevant to [email protected]. We read 'em all, and love decoding messages written entirely in emoji. As always, you can listen to us with the links below… And if you like what you hear, please subscribe and/or drop us a review in iTunes. Much appreciated!
iTunes Link: The TouchArcade Show
Stitcher: The TouchArcade Show via Stitcher Radio for Podcasts
RSS Feed: The TouchArcade Show
Direct Link: TouchArcadeShow-234.mp3, 89.5MB
Oh also, if you've got a new game, a great update, just like supporting what we do, or want to get the word out about something cool you're doing in the world of iOS gaming and are interested in sponsoring either of our podcasts, we've got ad packages that can fit any budget. Shoot an email to [email protected] for more information.