It's getting closer and closer to Christmas and the big iTunes freeze of 2015, but this week's list of new iOS game releases is surprisingly slim compared to what we've been seeing lately. That's not a bad thing necessarily, as I'm sure we've all come down with a case of Backlogitis by this point in the year. Just because the list isn't quite as long as usual doesn't mean there aren't a ton of great releases though. Aralon 2 has arrived and we've already dropped our review, and Groove Planet and Hooah! look to be the sleeper hits for me personally so far. We also should be seeing Rayman Adventures at some point, though it's quite out in the US as of this posting. As always, let us know what games you're picking up in the comments below!
---
Ancient Fear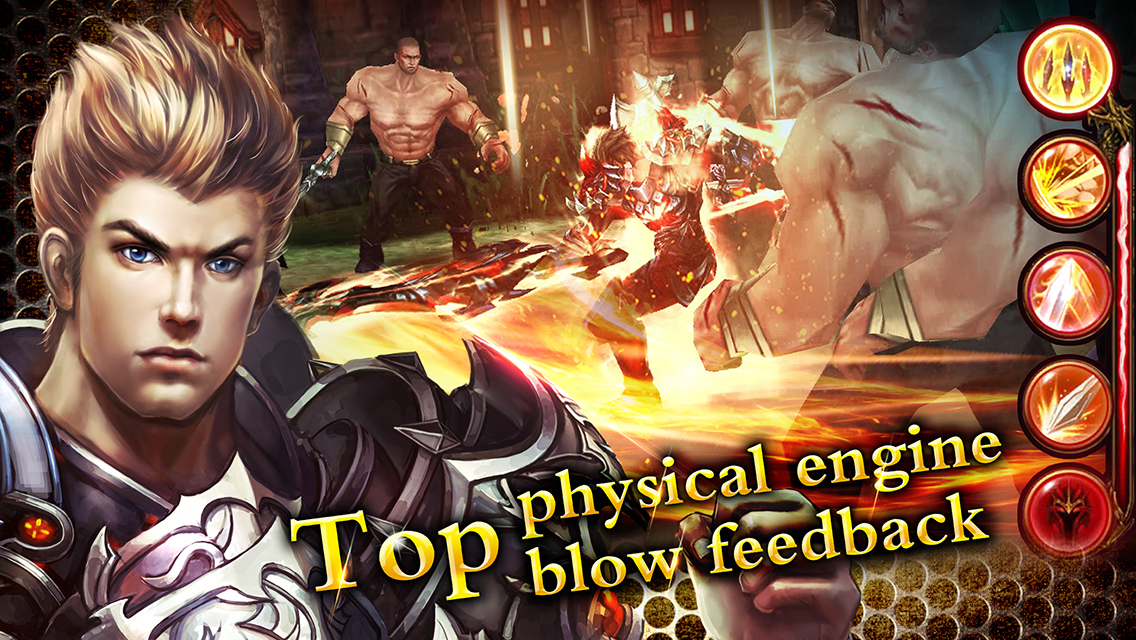 iTunes Description
The peak of RPG in 2015 comes to you!
With fantastic 3D frames, Ancient Greek mythology will be shown in your eyes. You will be totally shocked by the new magic world which is with carefree operation system and amazing battle.
Forum Thread: Ancient Fear (by Egame Company Ltd.)
---
Aralon: Forge and Flame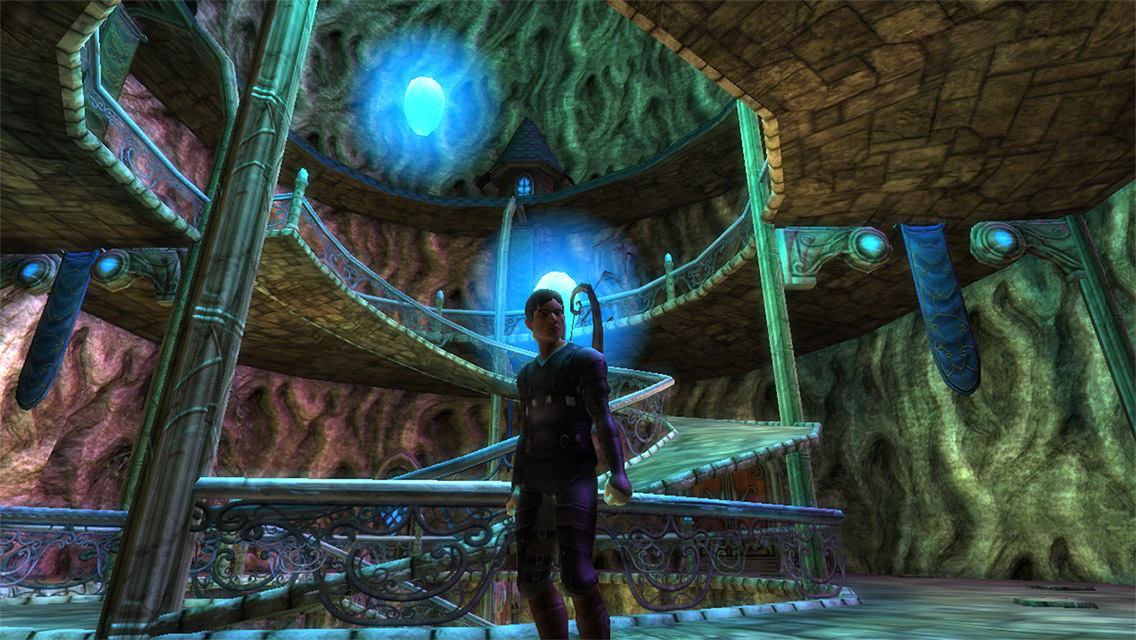 iTunes Description
"That which once was, may yet be again. From ash and sorrow, a hero shall arise, wreathed in shadow, forged in flame. . ." -The Chronicles of the 3rd Age

The iOS classic role-playing series returns with an all-new adventure. Journey across three continents and diverse landscapes seeking a people once thought forever lost.

The Throne of Aralon sits empty, and the noble families of Callaheim struggle to control the future of the kingdom.
Forum Thread: Aralon: Forge and Flame (by Crescent Moon Games)
---
Black Boxes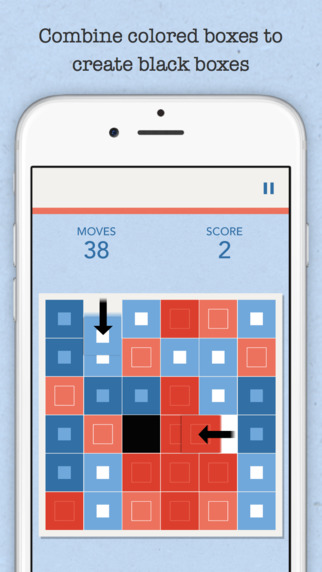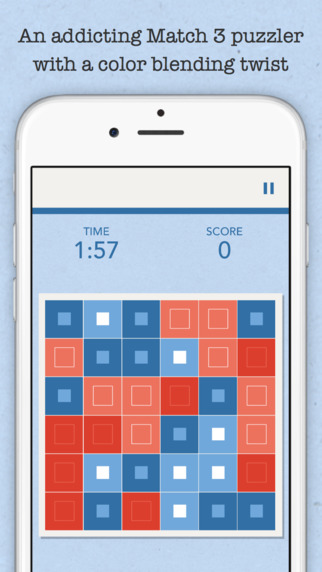 iTunes Description
1. Combine boxes of the same color to make darker colors.
2. The darkest colors combine into black boxes.
3. Create 3 black boxes in a row to clear them from the board.
(But don't settle for just 3. With a little strategy, you'll soon be building massive combos and bathing in the satisfaction of watching loads of boxes shatter at once!)
Forum Thread: Black Boxes (By UOVO)
---
Cookie Blast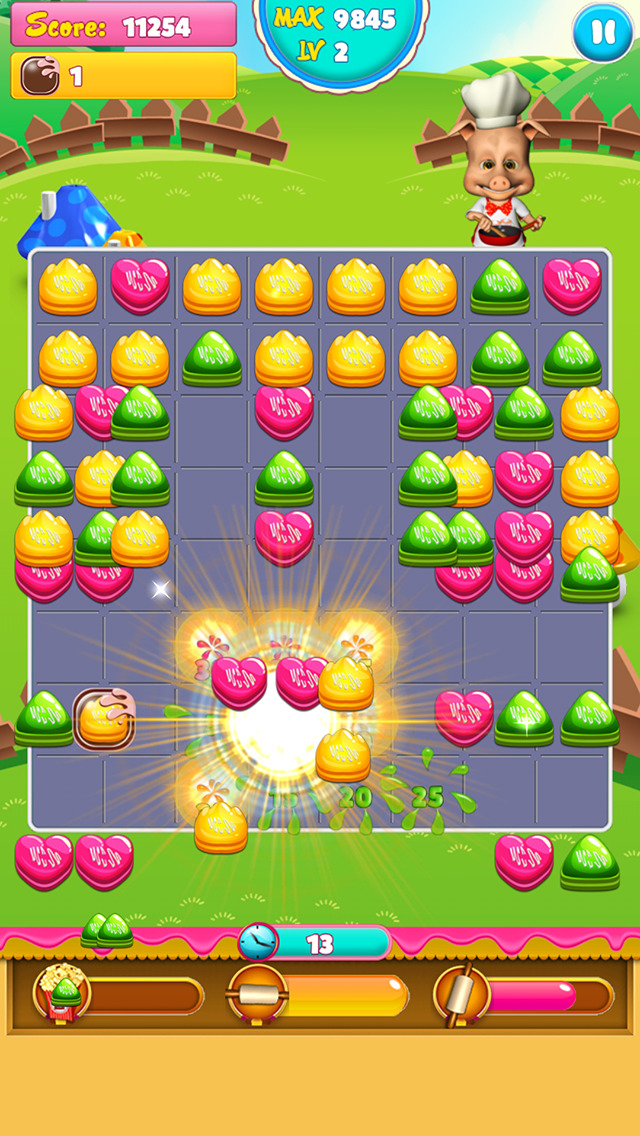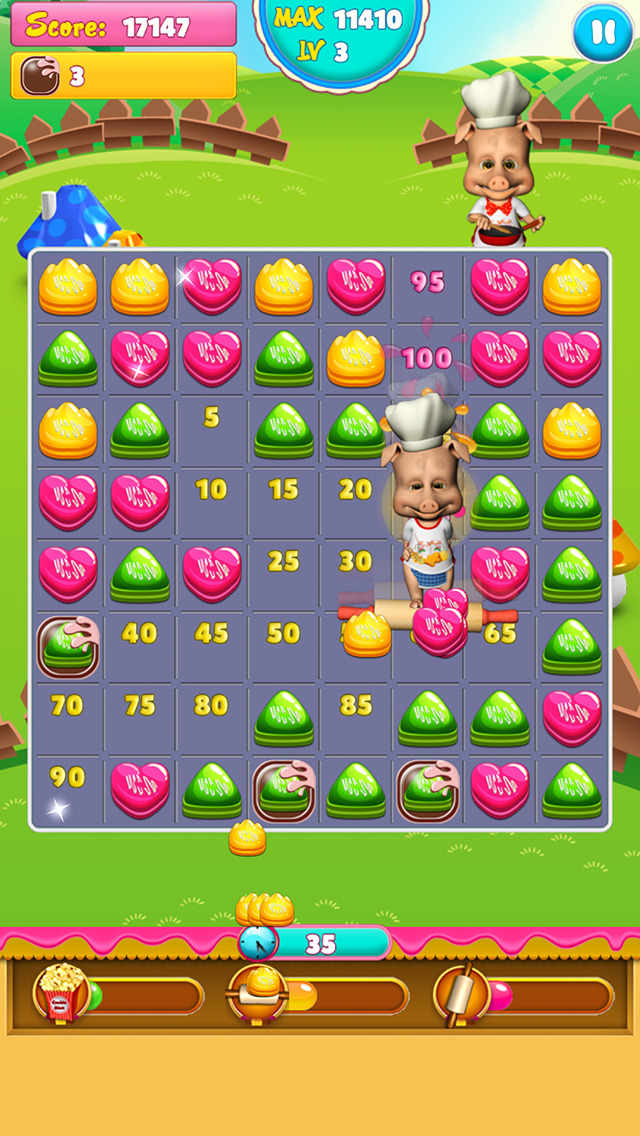 iTunes Description
Cookie Blast – Delicious matching puzzle game with addictive gameplay! Just tap to match connected sweet cookies to remove them! Enjoy fresh-new sweet cakes during the game. Cookie Blast surely bring to you tons of exciting & sweet moment!
Forum Thread: Cookie Blast (by Sa Doan)
---
Dominion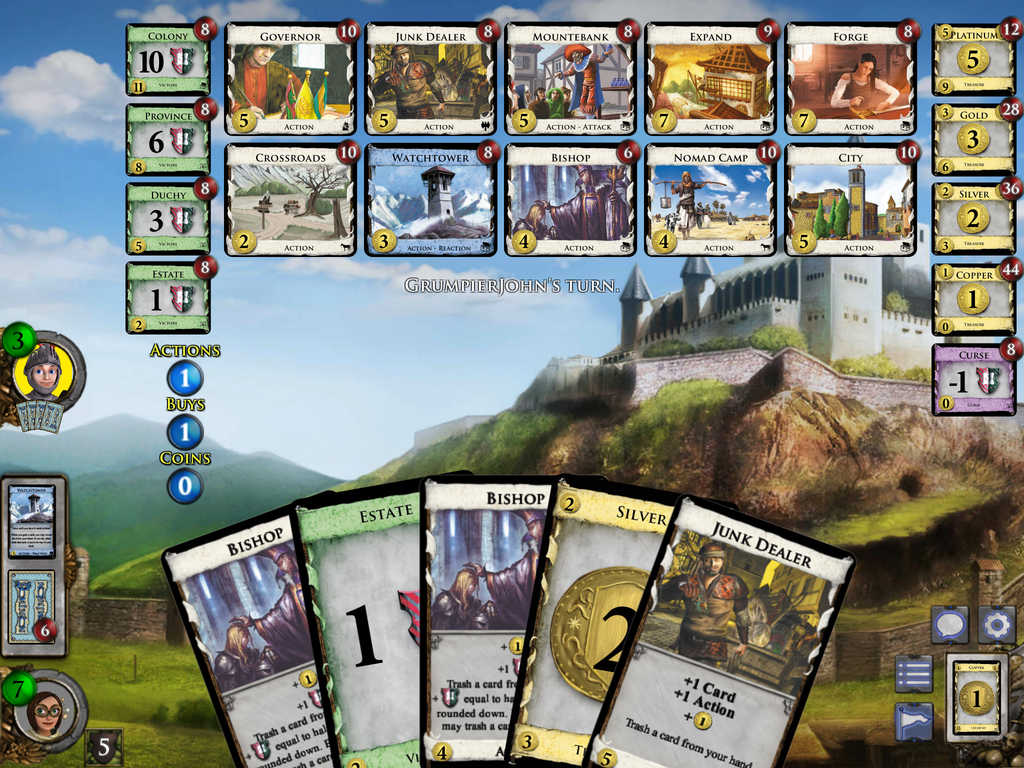 iTunes Description
This is the official, authorized version of Dominion by Donald X. Vaccarino. Dominion is the original deck-building card game that has won numerous awards and spawned an entire genre. Build up a powerful kingdom of knights, nobles and witches to conquer duchies and provinces. Play online against 1-4 other real players, or play against AI bots in campaign or practice games.
Forum Thread: Dominion (By Making Fun, Inc.)
---
Escargot Kart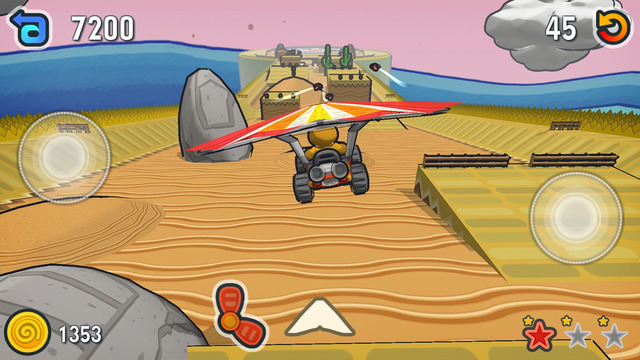 iTunes Description
Race downhill while performing aerial acrobatics in Escargot Kart, the original stunt kart action platformer. Creatively rocket, jump and parachute your way across dozens of cartoon physics playgrounds. Mix and match equipment to jump higher, fly farther and crash harder.

Complete hundreds of action packed challenges while exploring fun toon-shaded environments. Collect coins and earn achievements for gracefully landing spectacular stunts. Unlock new ragdoll heroes, vehicles and equipment to customize and power-up.

No in-app purchases. No permissions required. Just a simple pay to download indie game that we hope will provide you hours of challenging fun.
Forum Thread: Escargot Kart (By Caps Lock Solutions)
---
Factions: Raids of the Divided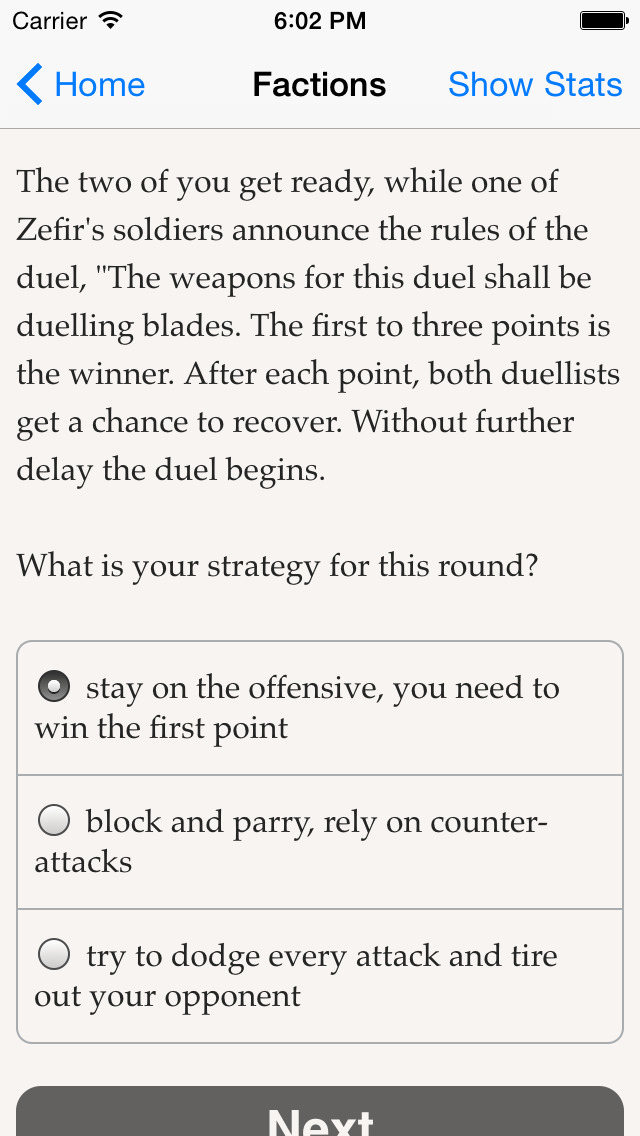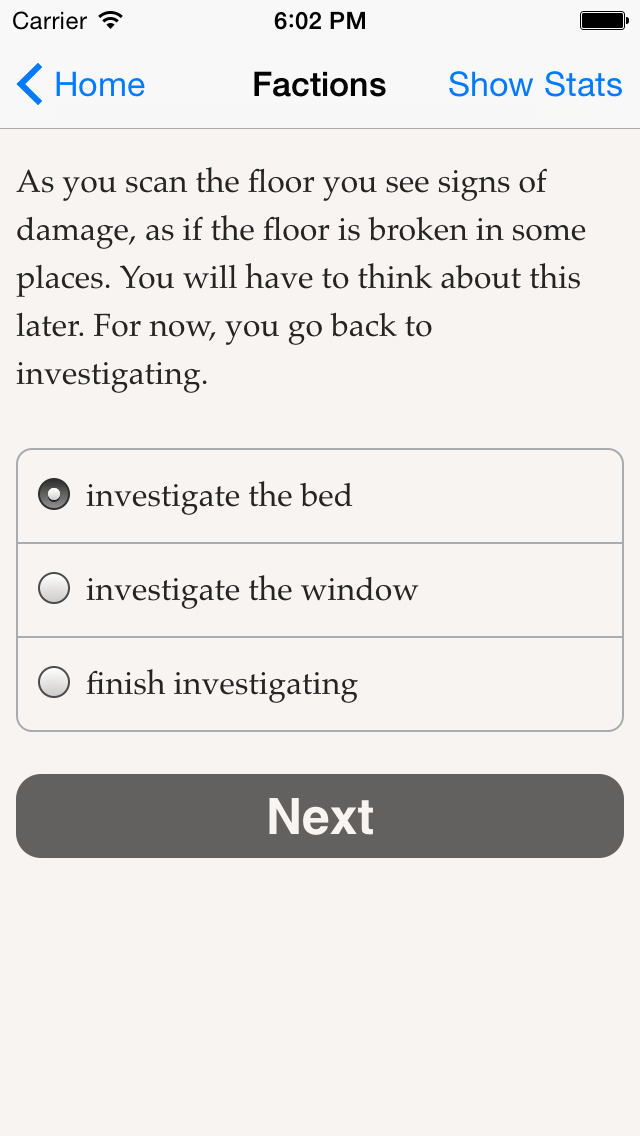 iTunes Description
There have been news of recent raids across the land. Can you save Alfarid or will the factions succumb to discord? The interactive epic fantasy adventure where your investigation skills matter.

• Embark on a tale of friendship and adventure
• Solve the problem that's troubling the factions
• Fight in a duel
• Complete your own investigation
Forum Thread: Factions: Raids of the Divided (by Hosted Games LLC)
---
FlipChamps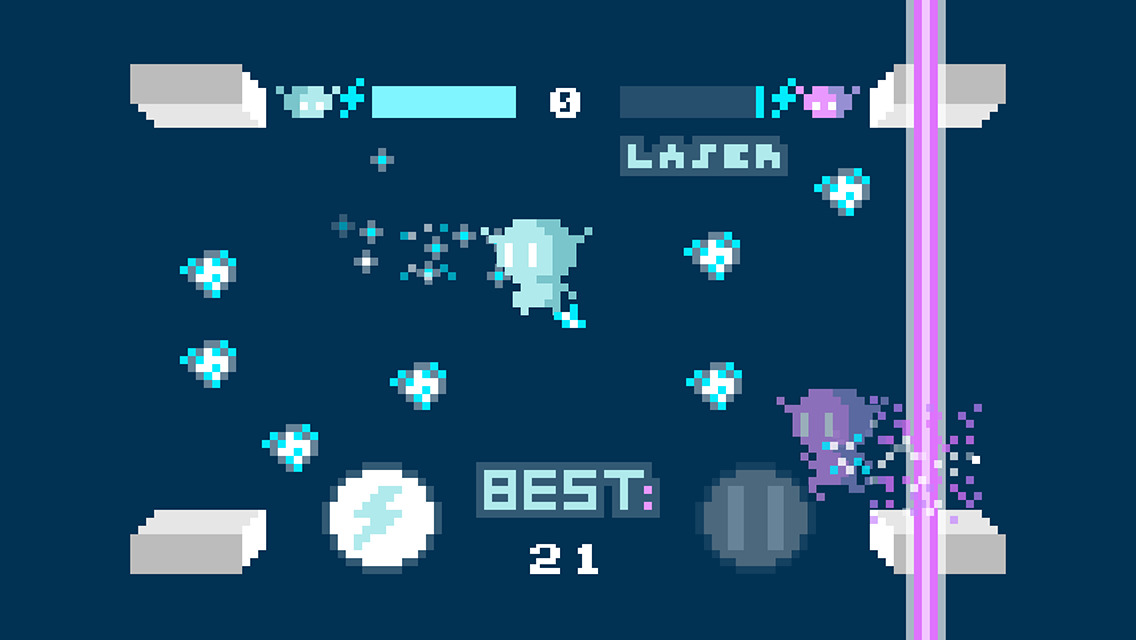 iTunes Description
Become a Flip Champion! Rack up your high score in this unique, fast-paced, endless arcade battler against tough AI opponents. The perfect fighting game for the train ride to work!

Flip between platforms collecting energy orbs to fill your attack meter and you're ready unleash an attack on your enemy. Add to your score by turning him into purple particles!
Forum Thread: FlipChamps (by Brad Erkkila)
---
Follow the Line EX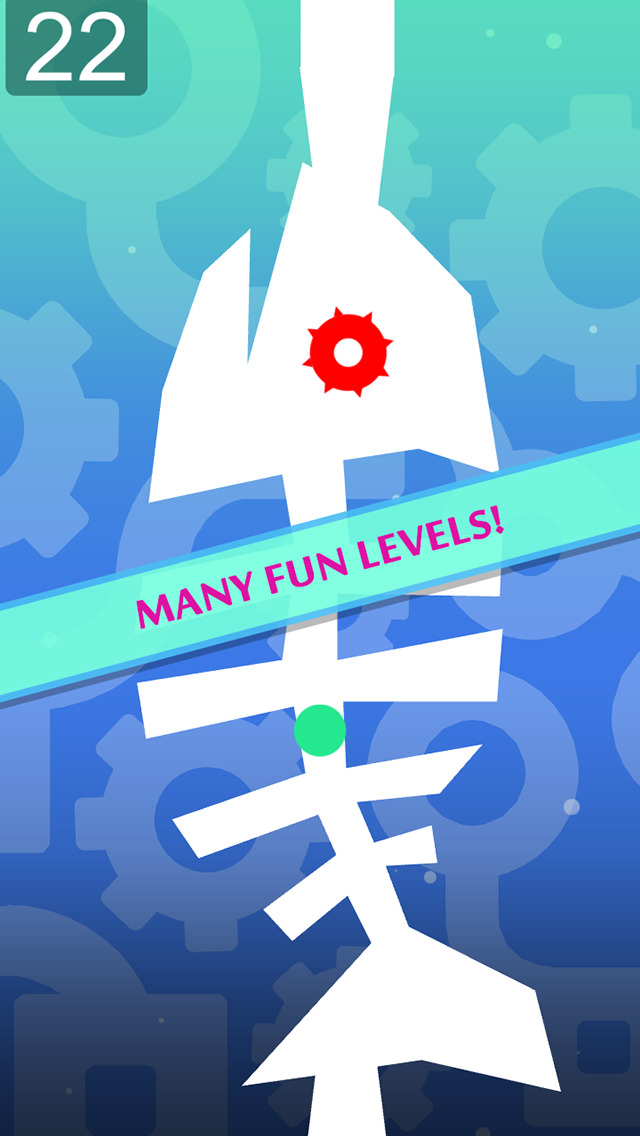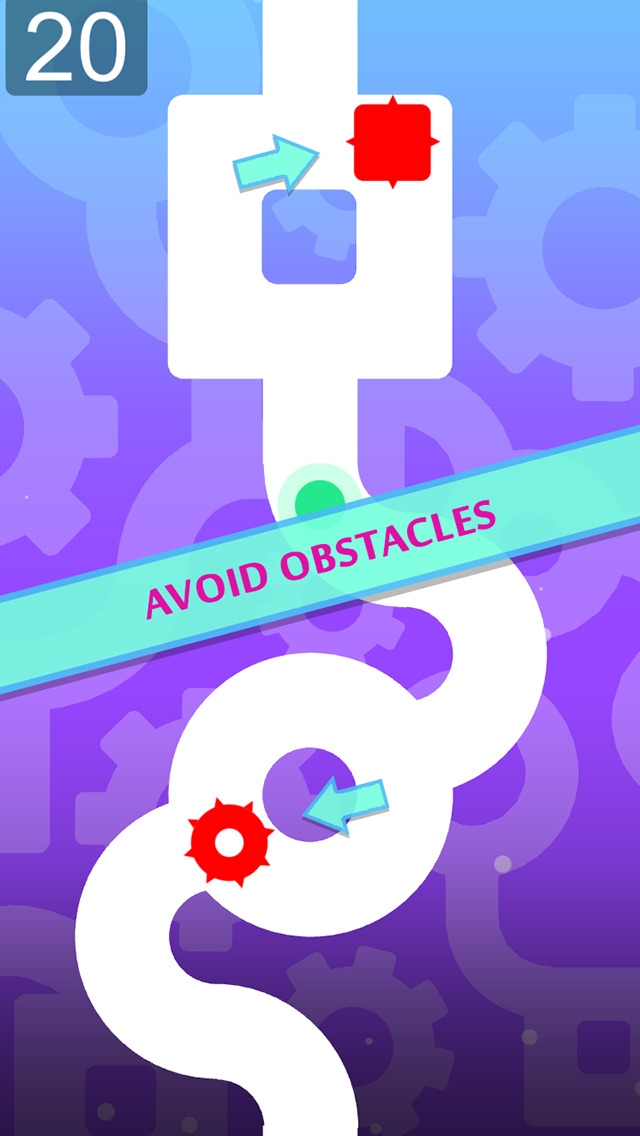 iTunes Description
Follow the Line EX is a fun finger runner game. It is simple, yet challenging! Keep your finger on the screen and run through randomly generated path. Try to follow the line and avoid moving obstacles. Running as far as you can!
Forum Thread: Follow the Line EX (by Xllusion Ltd)
---
Frontier Defense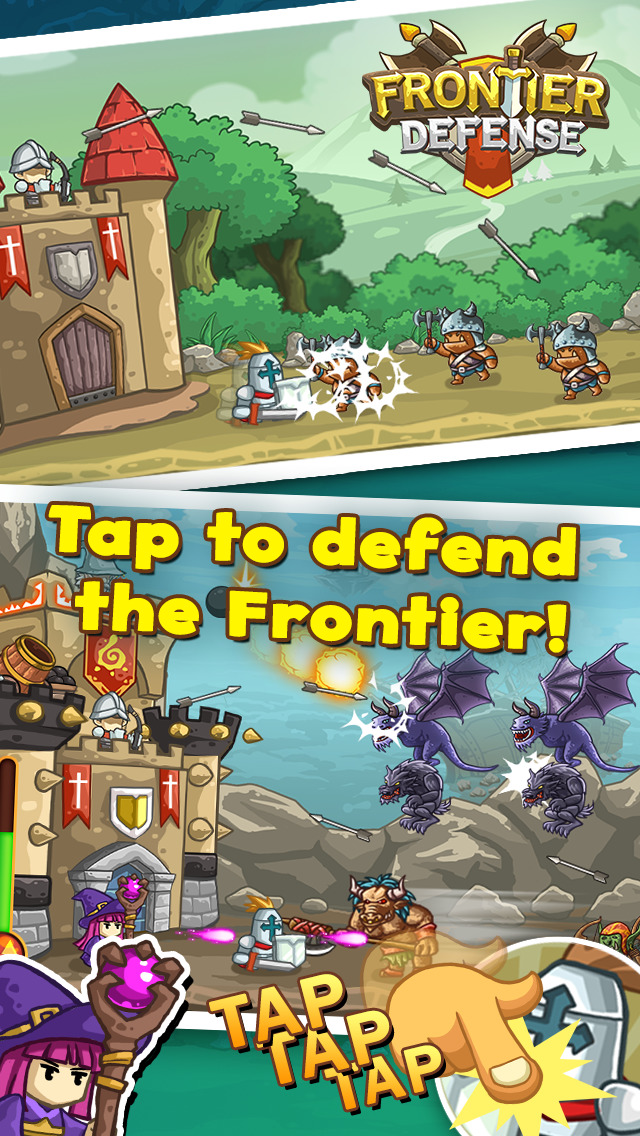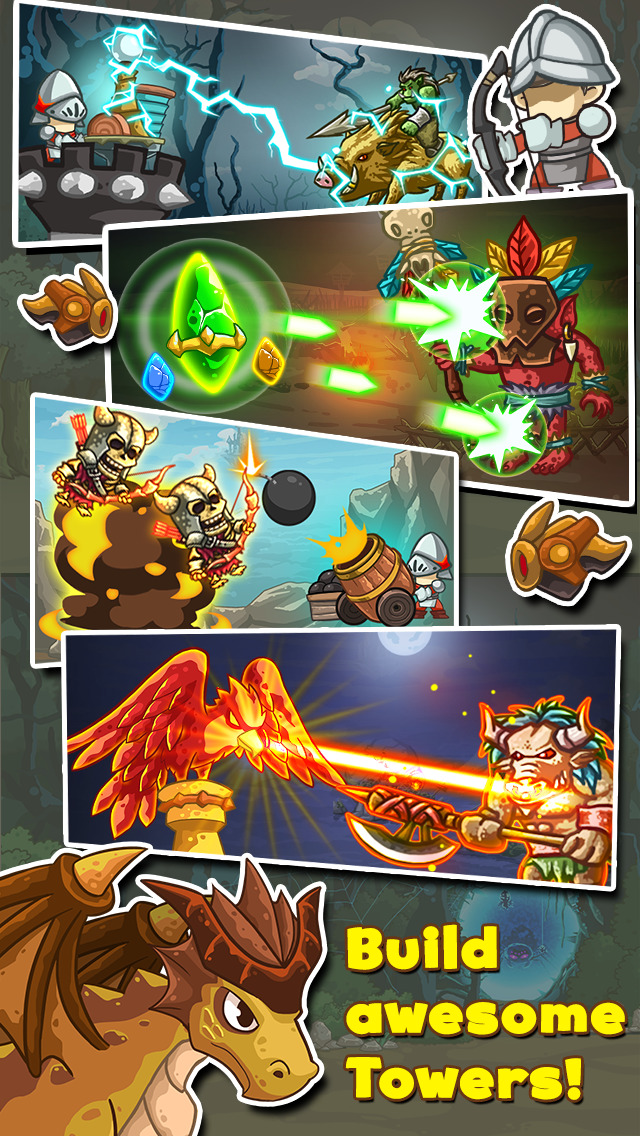 iTunes Description
Embark on an epic defense at frontiers to grow ever stronger and defeat your insane enemies.

Tap to attack! Tap to activate devastating skills!
Tap to recruit heroes! Tap to build Defensive Towers!
Tap to upgrade towers! Tap to level up heroes!
Tap to unlock Relics! Tap to spin the lucky wheel!
Tap to open mystery chests! Tap to WIN!
Forum Thread: Frontier Defense (by Pine Entertainment)
---
Glow Worm Adventure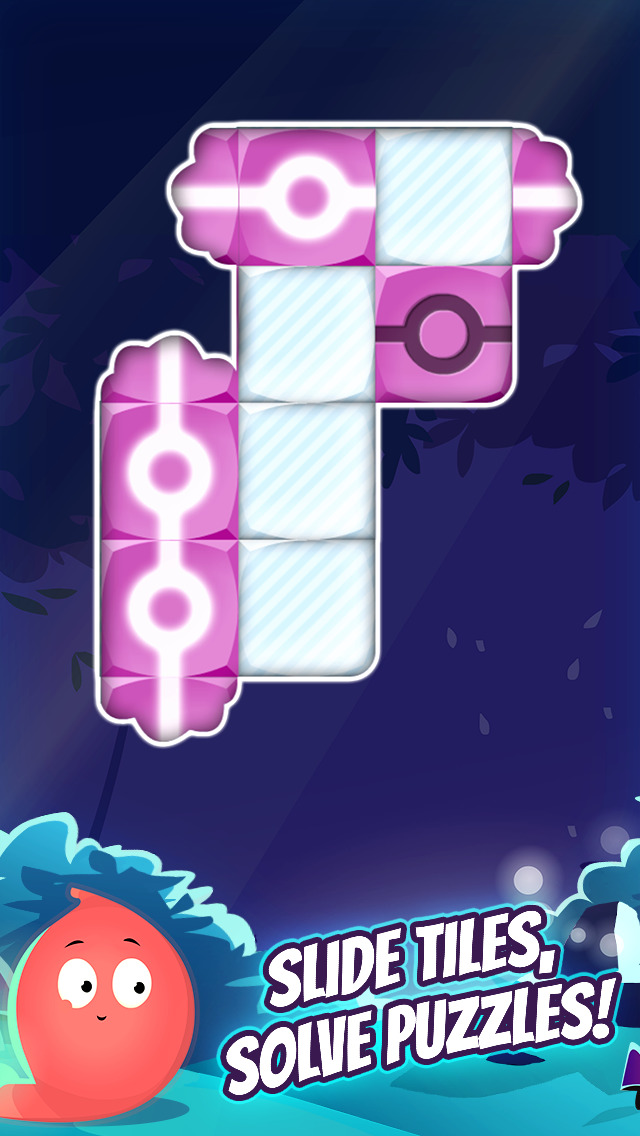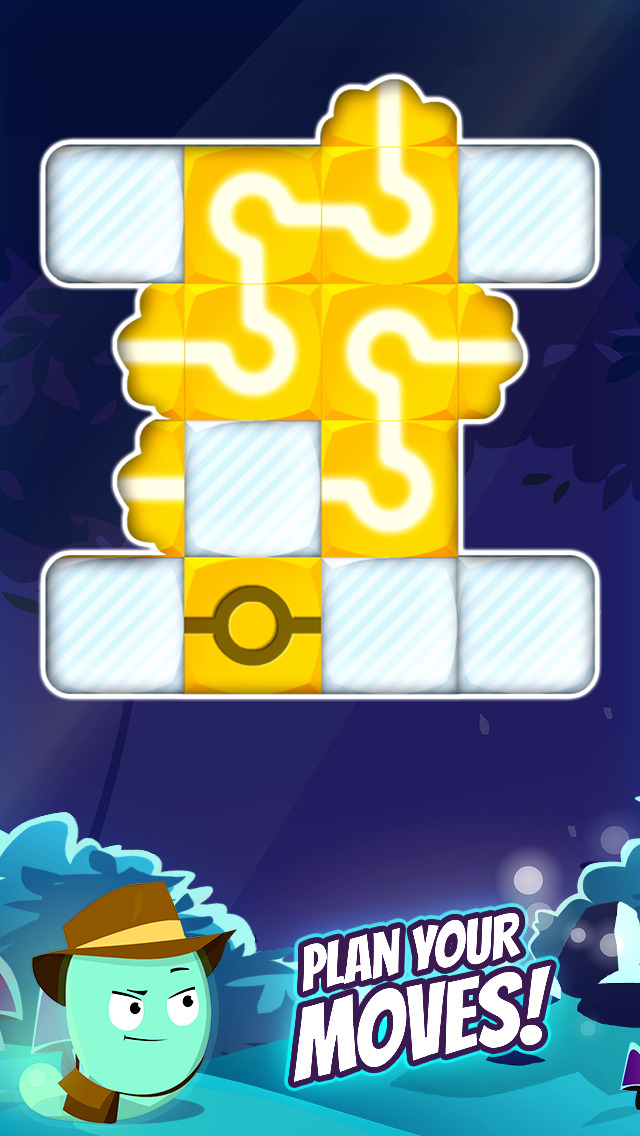 iTunes Description
Slide tiles to solve intricate puzzles on a night-time quest guided by glow worms! Complete each level by moving tiles around the board to create a glowing path. But be careful, without a map it's easy to get lost!

Meet new characters as you adventure through the twilight forest, unlocking new levels and tiles. Plan your moves carefully, using as few as possible will earn the highest score! Glow Worm Adventure is a fun game for thinkers and problem-solvers of all ages!
Forum Thread: Glow Worm Adventure (by Prodigy Design Limited T/A Sidhe Interactive)
---
Groove Planet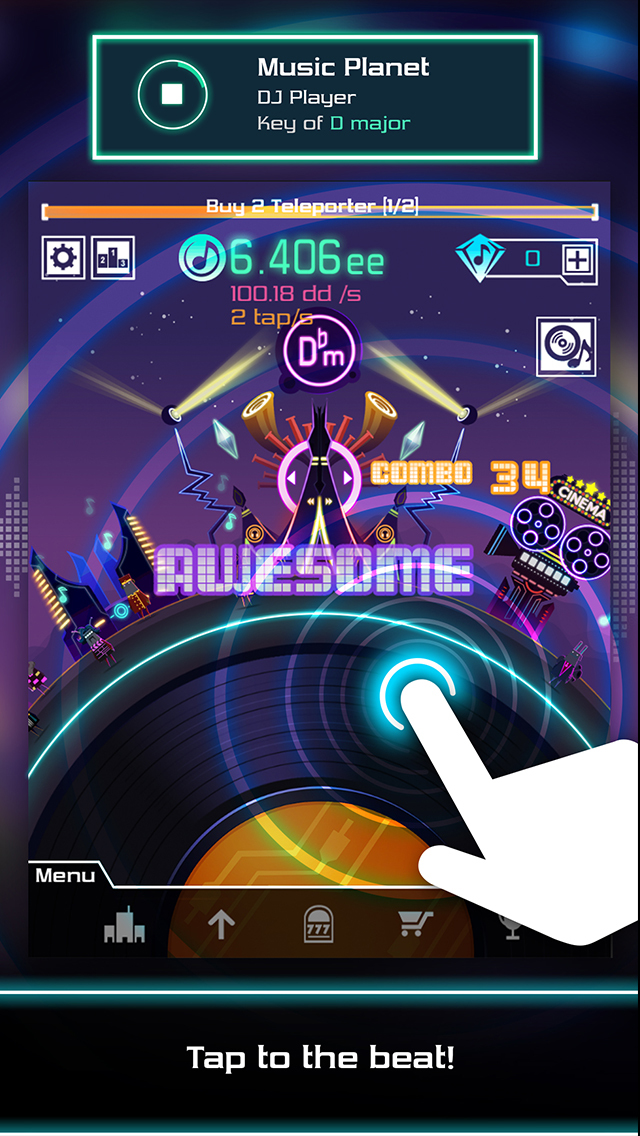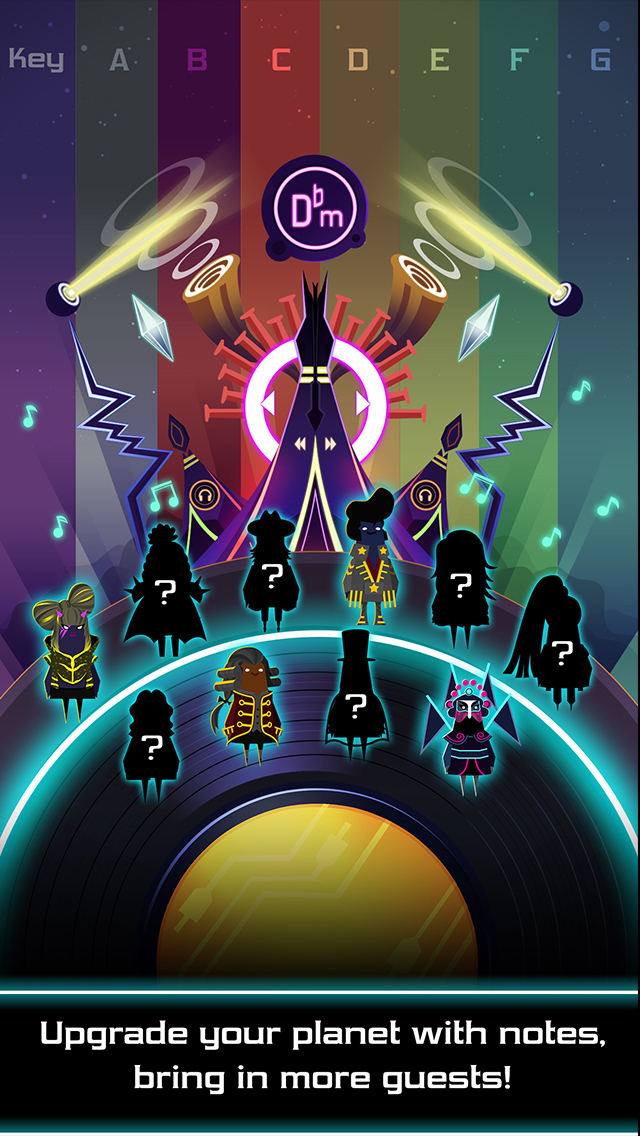 iTunes Description
It's music madness! Hijack the airwaves, fill the cosmos with an awesome rhythm, and build the first ever GROOVE PLANET in the universe!

Become the planet's MAYOR…Play a SONG and tap along to the RHYTHM. Earn some NOTES and transform your world with high-energy concussive beats! Get ready to be the only mayor ever to make people want to dance!
Forum Thread: Groove Planet (by Animoca Brands)
---
Hooah!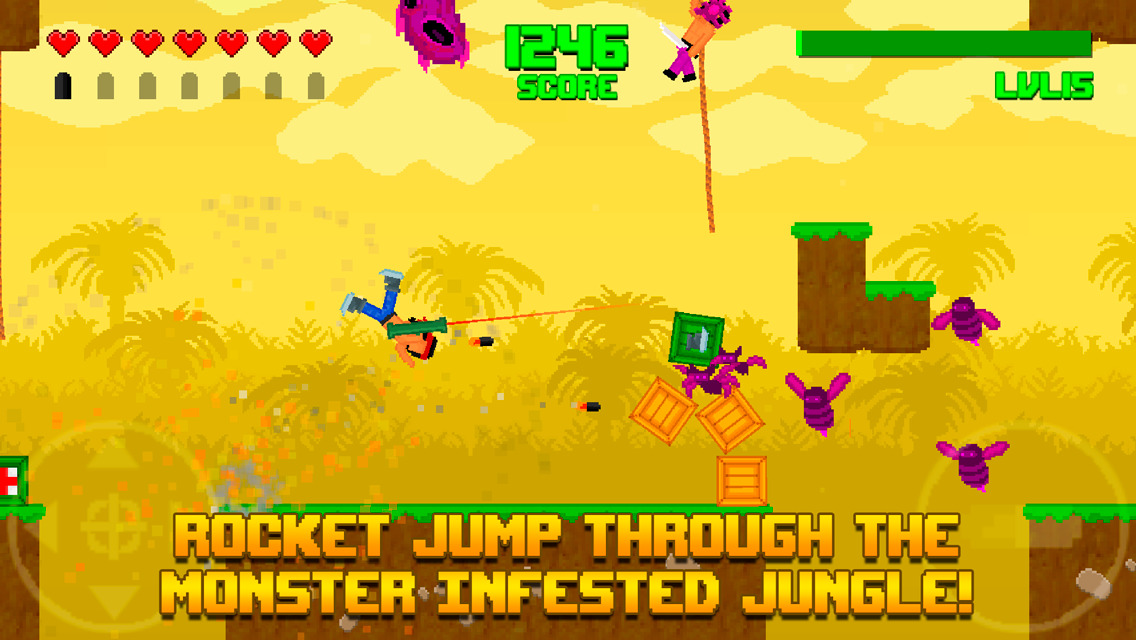 iTunes Description
Rocket jump your way to victory in the monster filled jungles of Hooah! Survive and blast yourself through the jungle using nothing but old school rocket jumping! Ride the shock waves as far as you can while destroying swarms of enemies and avoiding bottomless pits!

Level up and gain upgrades! Unlock new supply drops to find knives, ice skates, guided rockets and more on each try! Shoot and slash your way deeper into the source of the otherworldly monster infestation, explore the jungle and blow up the most powerful enemies it has to offer!

How long can you survive in the jungle?
Forum Thread: Hooah! (by Henri Kuismin)
---
Hyspherical 2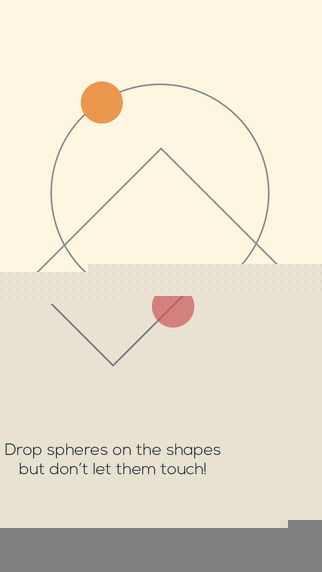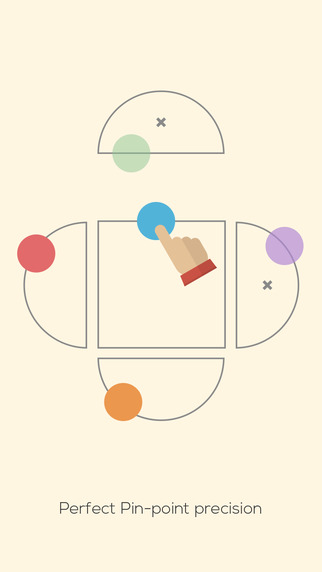 iTunes Description
Hyspherical 2 is an acutely tricky puzzle game where you must time dropping perfect circles onto different shapes. Sounds easy, but timing is everything and Geometry has never been simple to master!

Make sure you complete a full rotation for each shape in order to proceed to the next level. A beautifully simple but aesthetically elegant title. Hyspherical 2 is sure to lure you in calmly but have you screaming as it get's more difficult.
Forum Thread: Hyspherical 2 (by Game Analytics)
---
InCell VR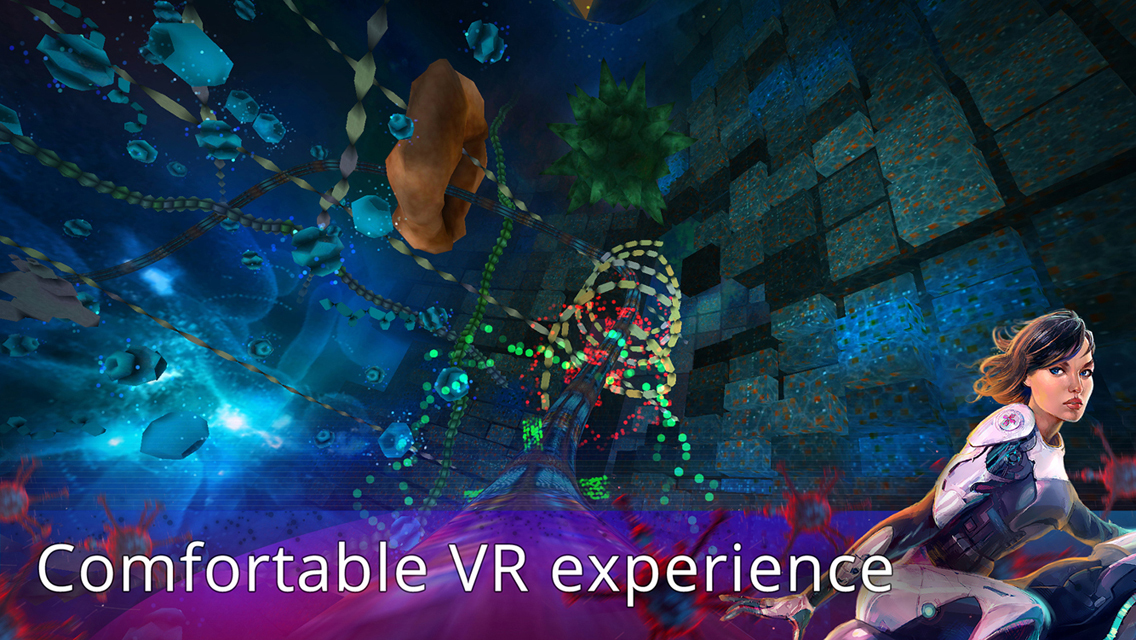 iTunes Description
InCell is an action/racing game with a bit of strategy and education thrown into the mix in a rare and highly unusual micro world of the carefully recreated human cell. This is the right project to start your acquaintance with Cardboard VR or receive new VR impressions. The game is focused on Virtual Reality but you can play just fine without a set (Cardboard or any other).
To switch VR mode off – just tap & hold the screen or use Cardboard's trigger to open main menu.
Forum Thread: InCell VR (Cardboard) (by NIVAL, INC.)
---
Mad Aces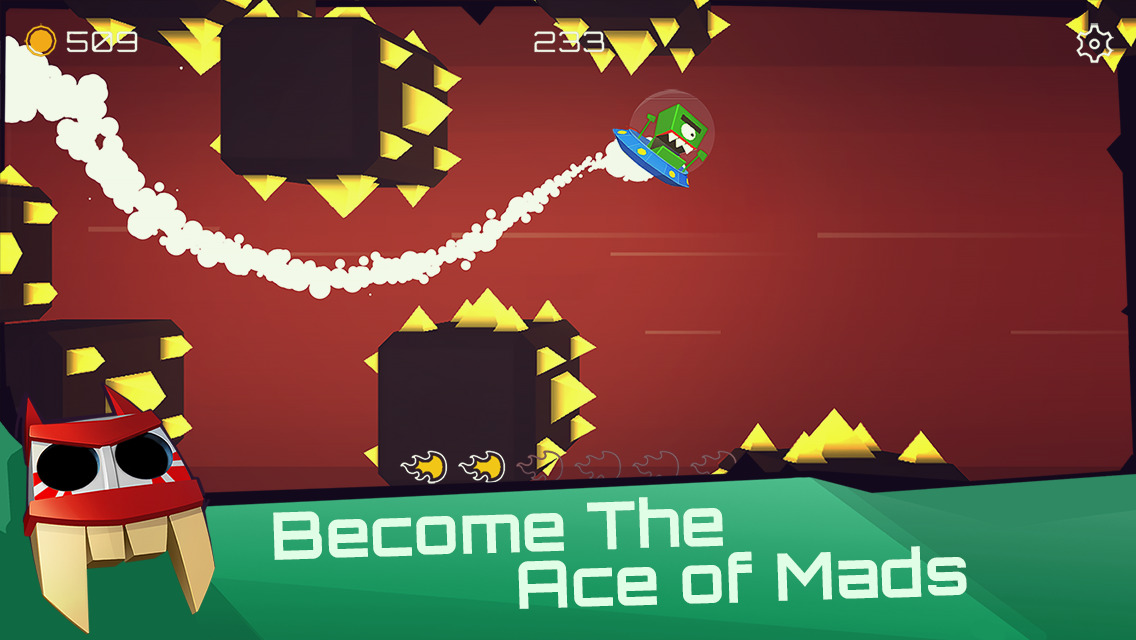 iTunes Description
Join Mad Aces on their most epic flight yet! Mad Aces is one of the fastest, toughest and most exhilarating runner to hit the App Store! Fly across the dangerous space, ramming and dodging spiked bricks, discovering new ridiculous characters! Extremely addictive just one more time gameplay! You control one of the mad aces as he flies, dodges, rams, blasts, and more!

Mad Aces is not press-X-to-win kind of game. Mad Aces is a game that will severely test your skills and reaction. With exciting retro-game-inspired mechanics, simple but challenging gameplay, run through the endless level and strive for the best score!
Forum Thread: Mad Aces (By Bulkypix)
---
Pathos: Nethack Codex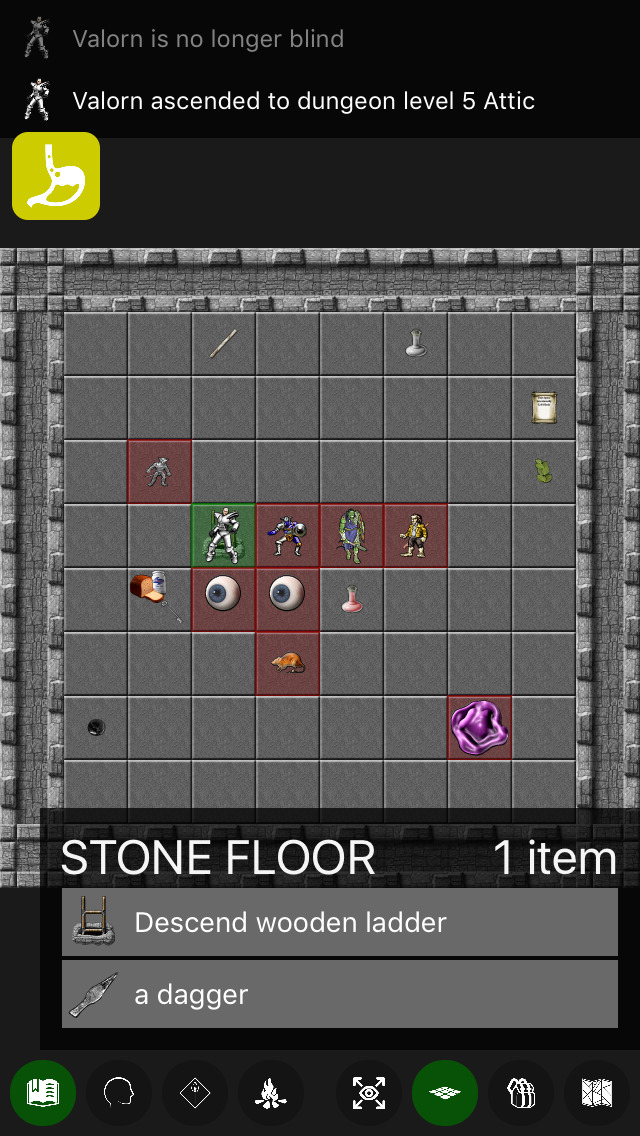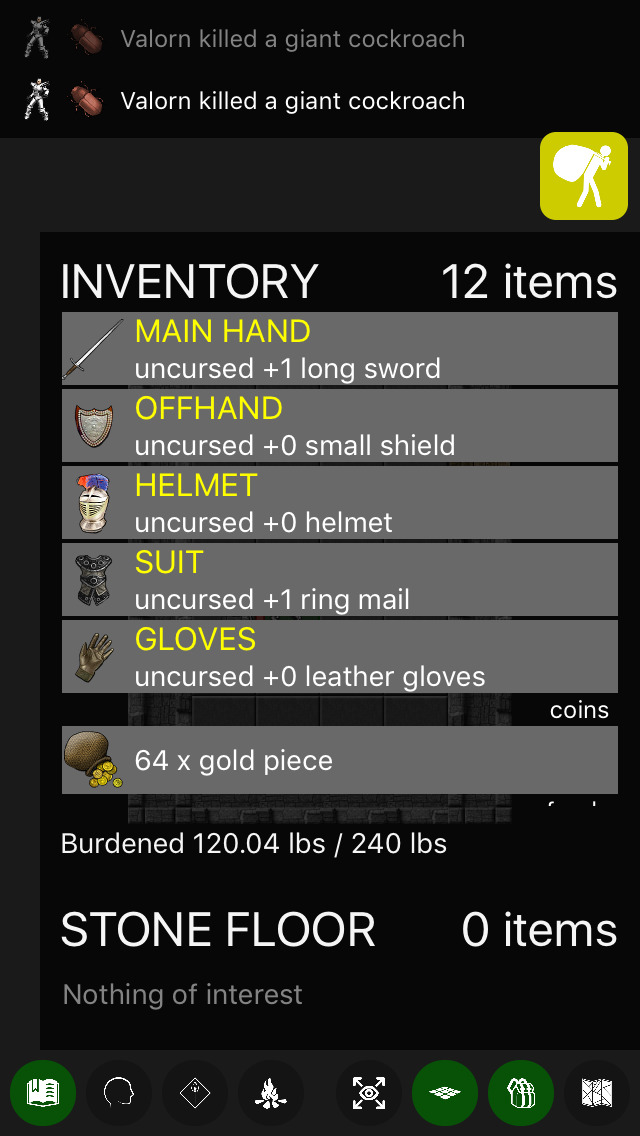 iTunes Description
Pathos is a roguelike adventure game based on the entire rule set from Nethack. Choose from 13 classes and journey deep into the dungeon. Descend to hell to defeat your nemesis before escaping the dungeon with all the loot you can carry!
Forum Thread: Pathos: Nethack Codex (by Callan Hodgskin)
---
Planet Diver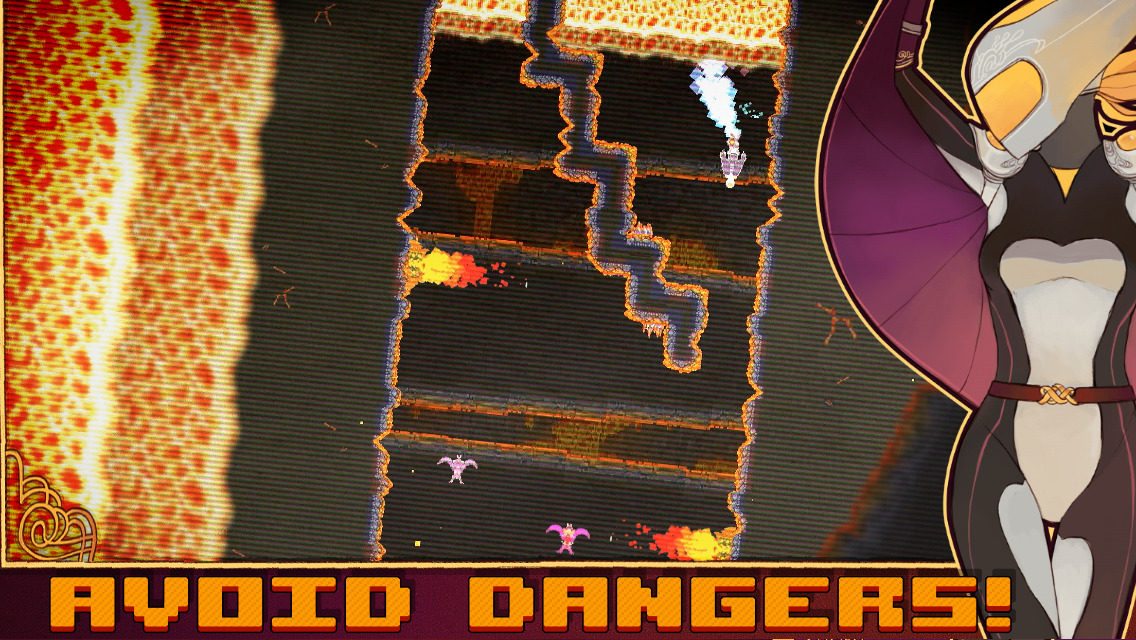 iTunes Description
Planet Diver is about an adventurous daredevil tackling her newest obsession: Wing suit diving. With her close robotic companion Buddy she'll travel across space to seek out the most dangerous planets and their respective chasms to dive in. You'll dive through a variety of deadly and exotic planets, fighting off the flora and fauna of each locale, while collecting valuable star stuff to further fund your adventures.

Use your hard earned rewards to fly to more distant planets, as well as to acquire new outfits and special ability modifiers! Along the way you can compete online for the best dive or try to unlock rewards by completing tough challenges. Careful how deep you dive though… Who knows what slumbers within the planet's core?
Forum Thread: Planet Diver (by Fabraz)
---
Pocket Summoner: Origin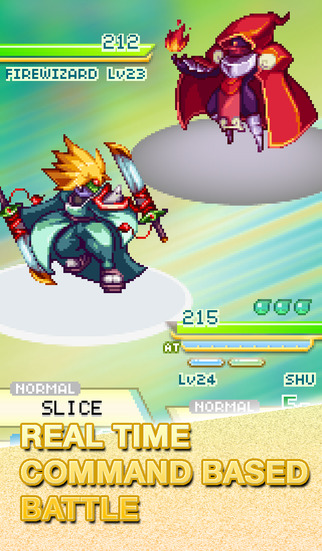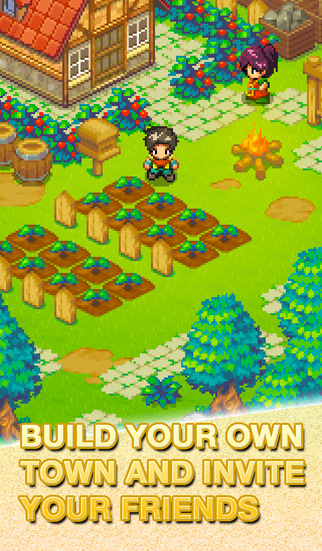 iTunes Description
Prequel to the game: Pocket Summoner: Episode 1

Adventure the world and capture various spirits as your guards. Each guard has its own skills and abilities.

Transform your guards to become your powerful companions.
Forum Thread: Pocket Summoner: Origin (by Riida.com)
---
Pyro Jump Rescue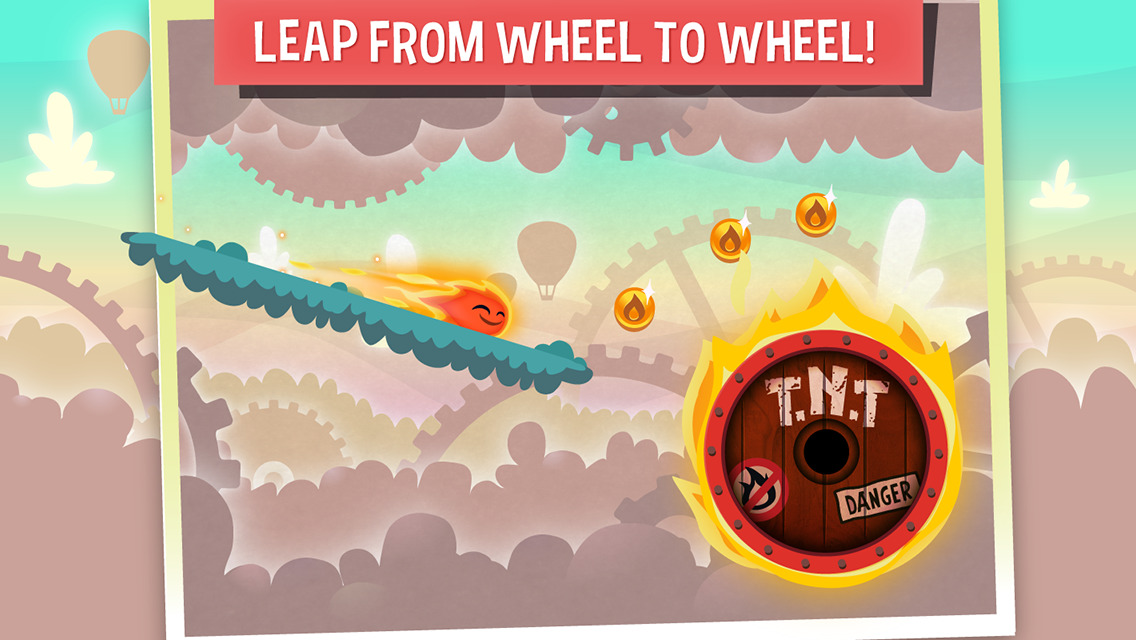 iTunes Description
Pyro Jump is back and this time he's not alone! Once again, he's going to need your talents to save his friends who are being held prisoner. On the strength of the success of Pyro Jump (4 million downloads), Pyro, the little flame, is back and is stronger than ever! The challenge is still there, with a new fortresses game system. Unlock the levels one after the other, save your friends and reach unexplored heights.

Pyro Jump Rescue is a fiery platform game that requires skill, precision and a sense of timing. Challenge your friends and don't let Pyro's flame go out!
Forum Thread: Pyro Jump Rescue (by Pinpin Team)
---
Rescue the Princess!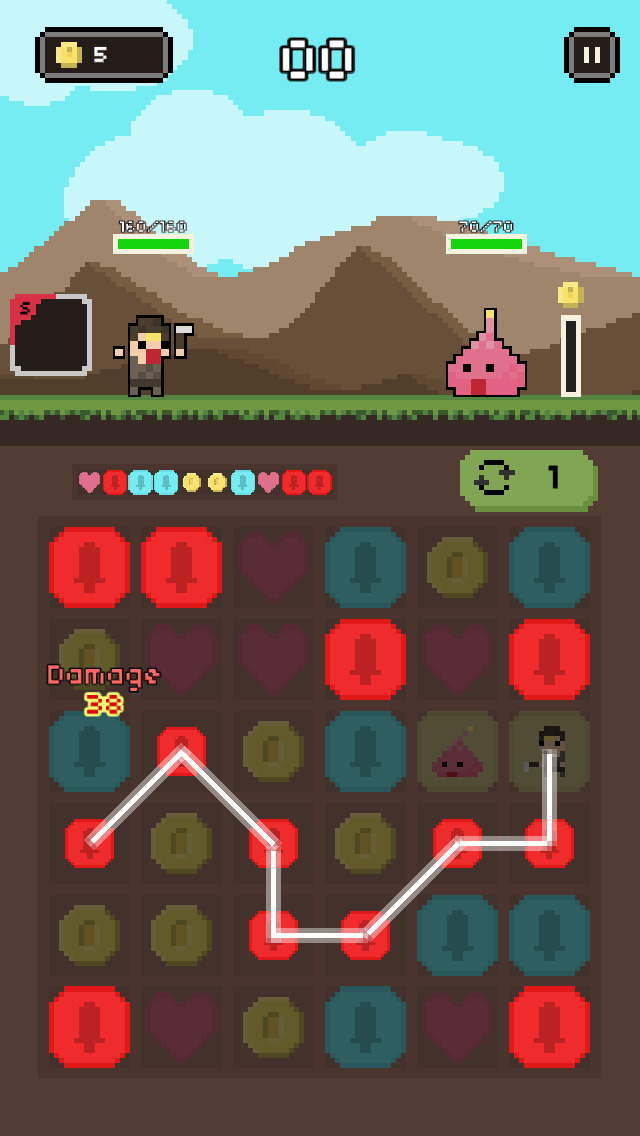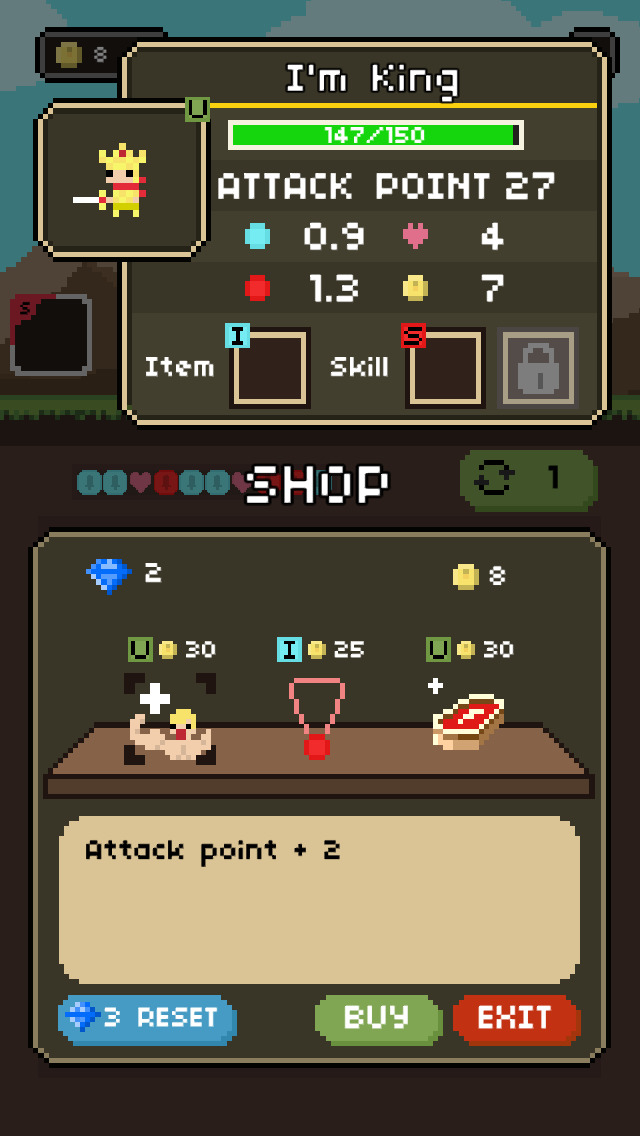 iTunes Description
Be defeat the monsters to Rescue the Princess!

Connect adjacent block of the same type from heroblock.
You can buy skills and items in the shop.
You can upgrade the game using gem aquired from monsters.
Forum Thread: Rescue the Princess! (by MiniJiniStudio)
---
Run Run Super V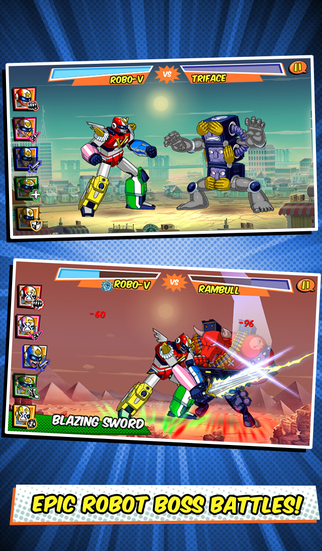 iTunes Description
Run. Ride. Volt-In!

Be a sentai hero and defend the world from the vile Emperor Negatron! Use your super robot to stop Negatrons monsters from taking over the world!
Forum Thread: Run Run Super V (By Altitude Games)
---
Santa Madness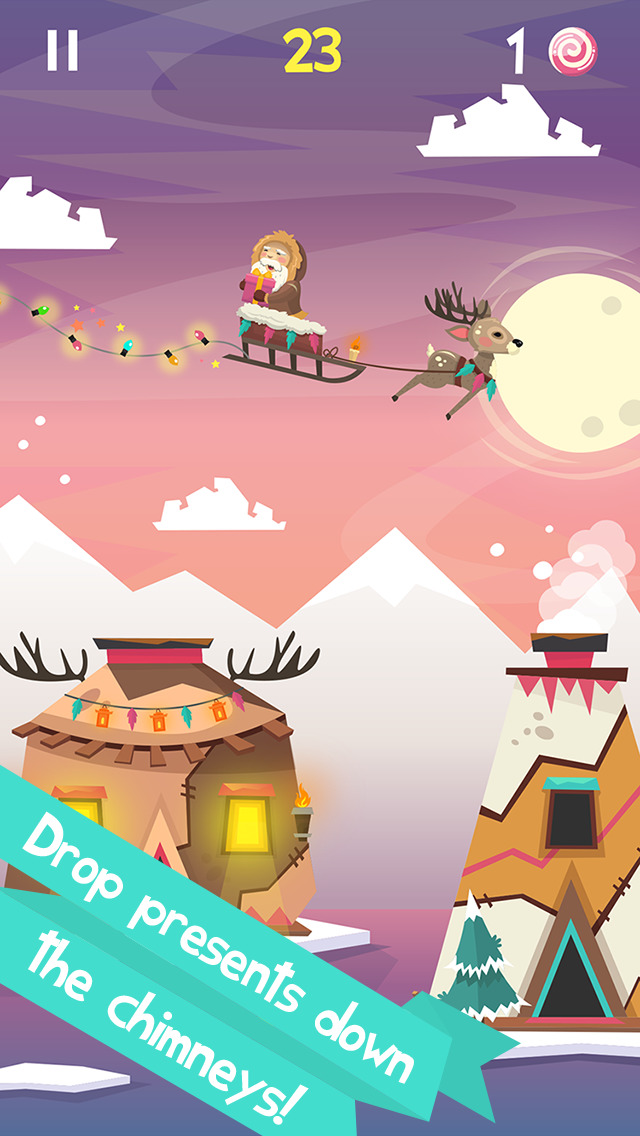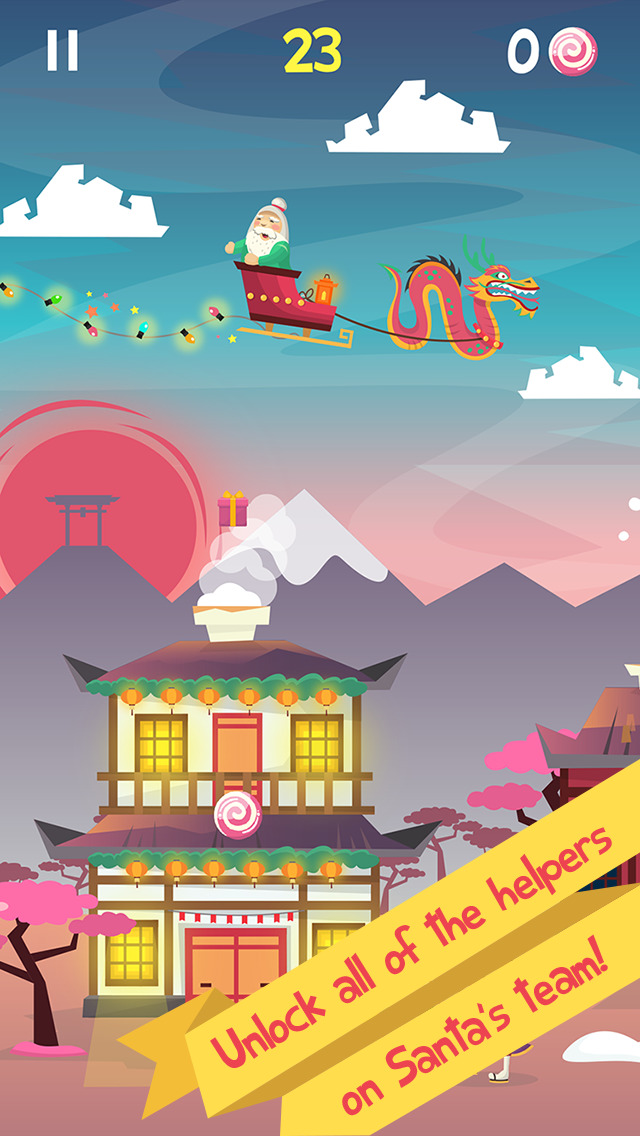 iTunes Description
Ho, Ho, Ho, HELP!!! It's crunch time at Santa's workshop. Lend a hand to Santa and his team of eccentric helpers as they race to deliver gifts to all the good girls and boys around the world.

Soar through the sky on Santa's special sleigh and drop presents down the chimneys of the houses you pass over. Make sure you aim well, because if you miss the chute you'll have to start over! Collect candies as you fly through the sky and use them to unlock all of the helpers on Santa's team. Each new character will take you on a journey to another new fantastical area of the globe. Santa's helpers will also be rewarded with surprise gifts as they deliver more and more gifts successfully!
Forum Thread: Santa Madness (by Thumbspire Inc.)
---
Sequence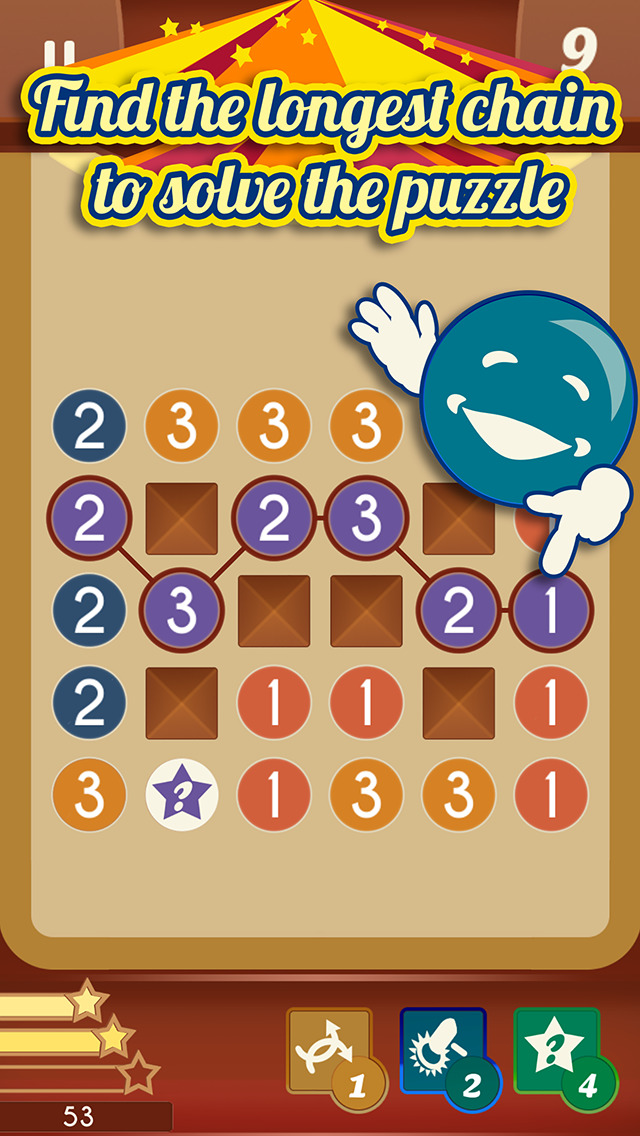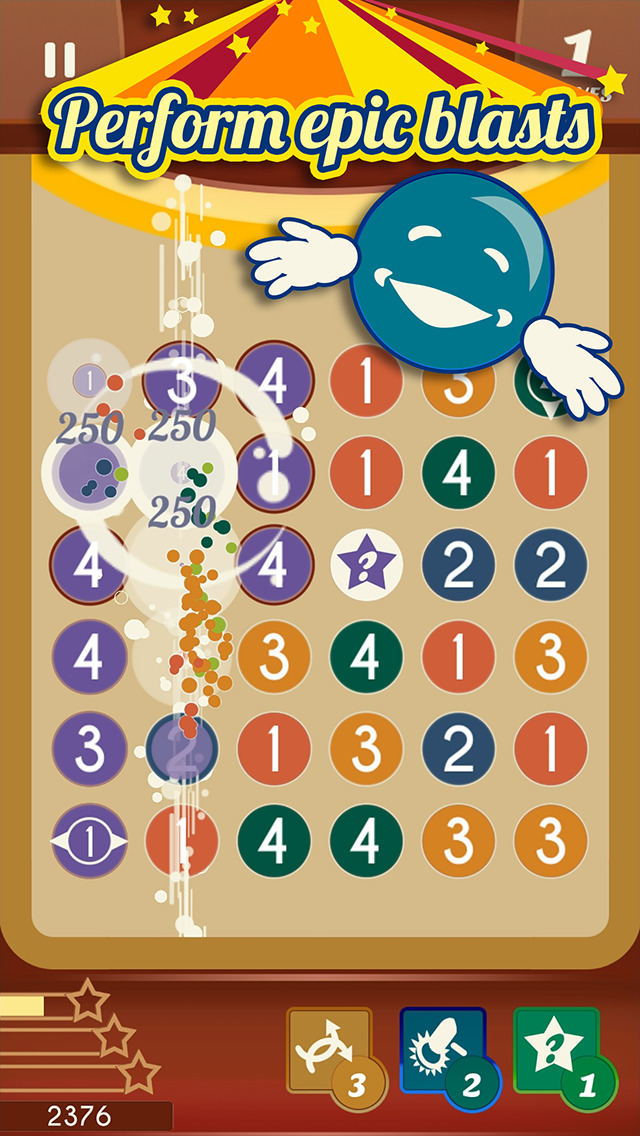 iTunes Description
From the indie publisher Gameblyr and the makers of the hit game Into the Circle comes a brand new, addictive, free, puzzle game!

Use your brain to link sequenced numbers to solve puzzles and blast away challenge! Over 100 challenging levels with achievements and new levels to come every month for FREE!
Forum Thread: Sequence – Connecting Numbers (by Gameblyr, LLC)
---
Skalo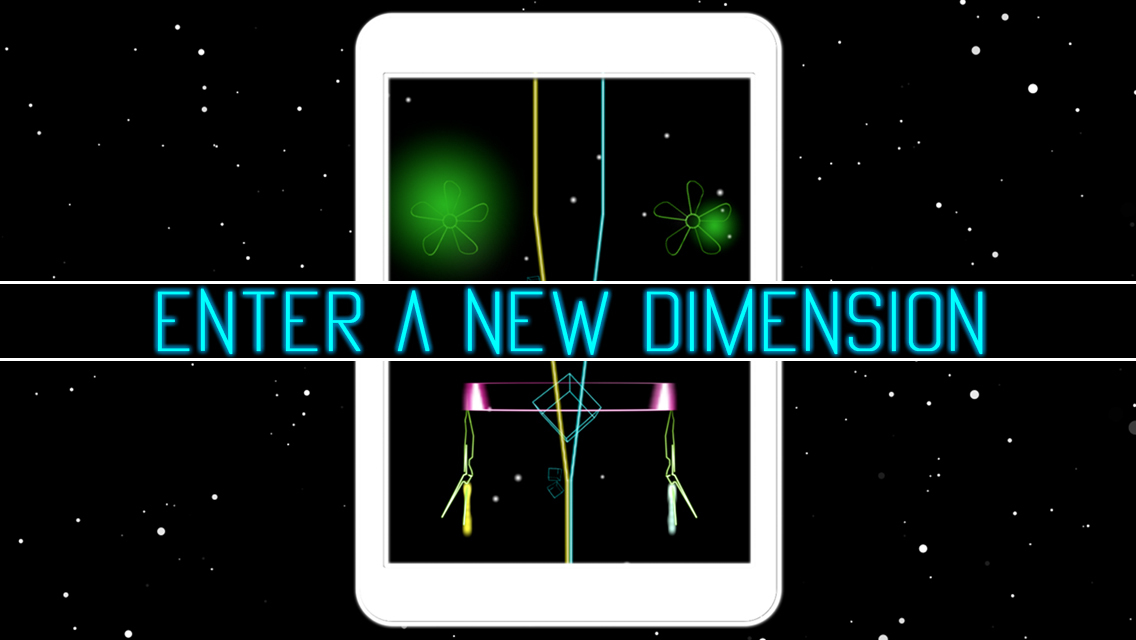 iTunes Description
"Skalo" – scale thru the space.

"Skalo" is different. "Skalo" is a new experience. "Skalo" is your new challenge.
It is difficult to descripe this game. You have to feel it. play the game and you will understand. The game includes 31 different levels that have to be mastered.

at the end i only can say: "Simply, Scale Up & Scale Down."
Forum Thread: Skalo (by Jessica Smolik)
---
Sniper Fury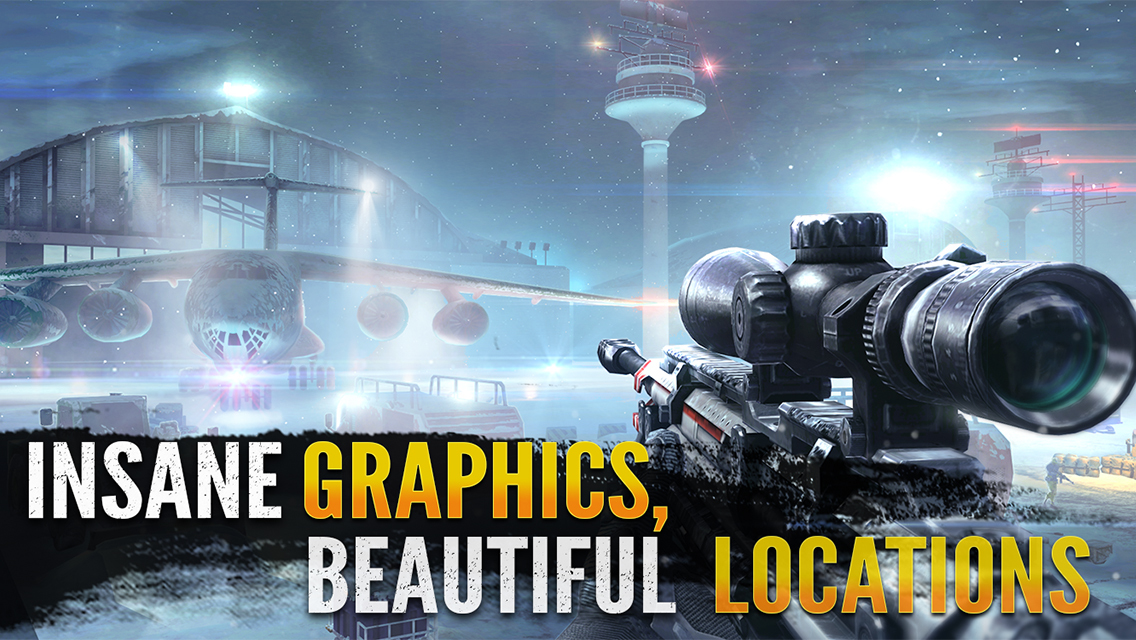 iTunes Description
The time for diplomacy is gone. The time for drastic action is now. We are calling for the best sniper in the world to join us as we take aim at evil, wherever it hides. This is not a game. There is no room for remorse here, so shoot to kill.
Forum Thread: Sniper Fury (by Gameloft)
---
Speed Up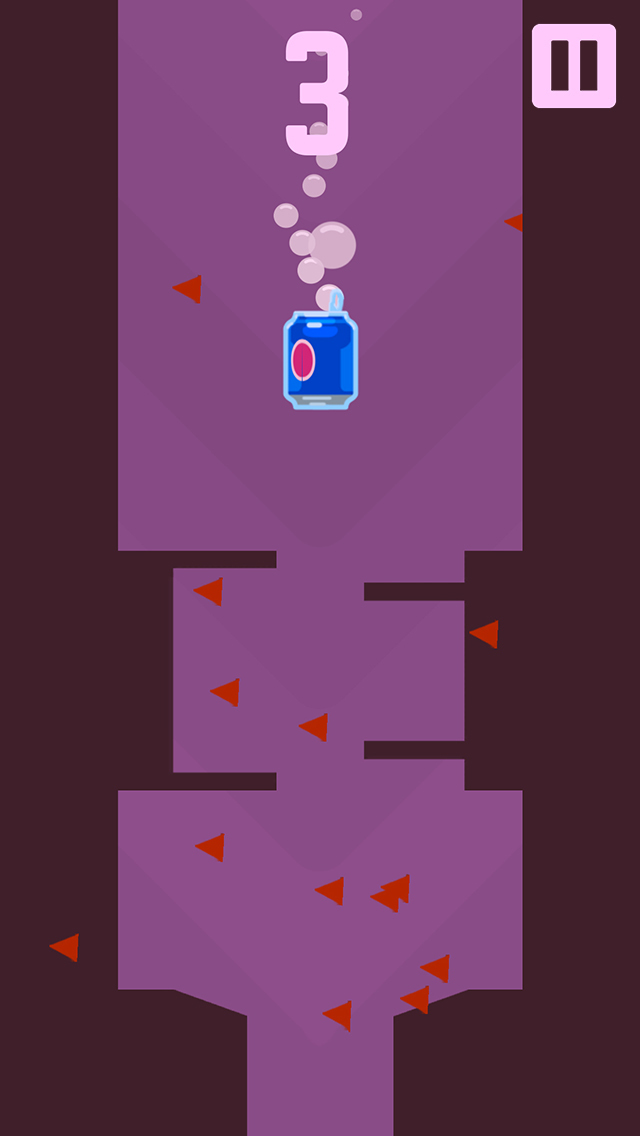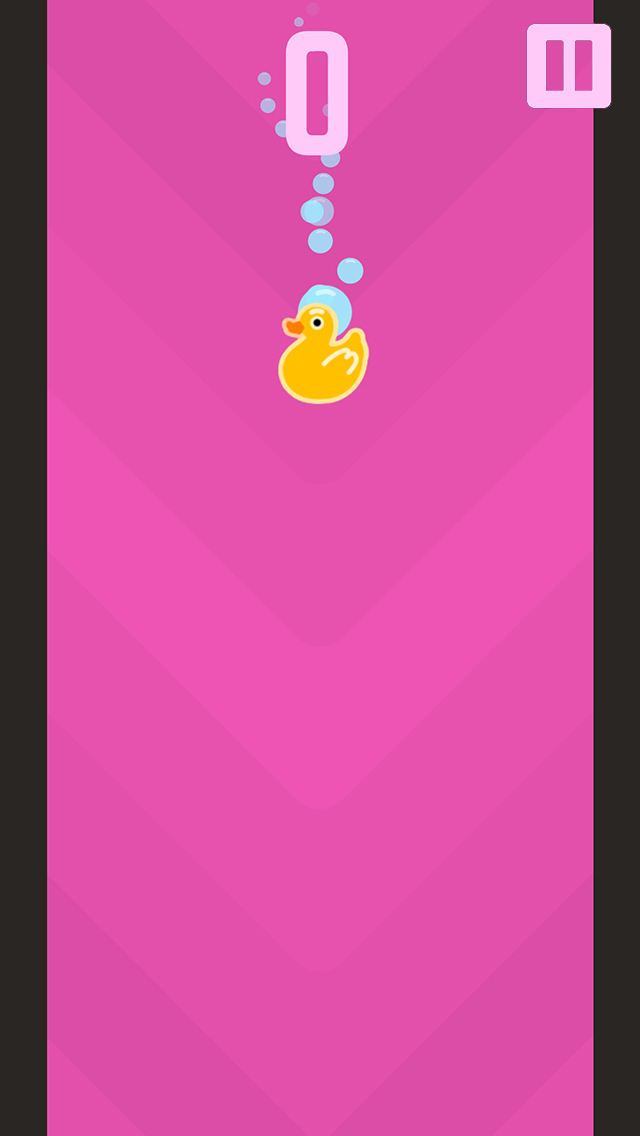 iTunes Description
Tap to speed up and crash through the barriers. Beware of the dark and closing traps! Collect gems to unlock fun new characters!

FEATURES:
• One Tap Controls
• 25 Characters to Unlock
• Minimal Design
• Compete with Friends and Family with Game Center Leaderboards
Forum Thread: Speed Up. (by Appsolute Games LLC)
---
Squareboy vs Bullies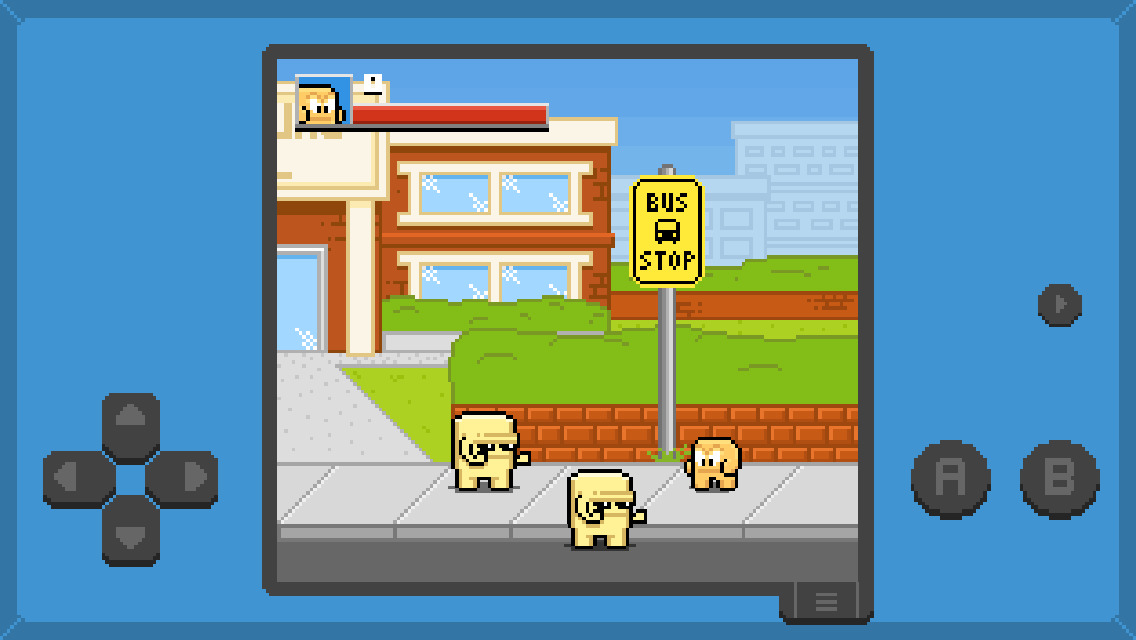 iTunes Description
Squareboy vs Bullies is an old school beat 'em up game. Those mean Bullies think they can bother anyone smaller than them and get their way. It is time for Squareboy to stand up to them and do what is right! Will you help Squareboy fight off the Bullies?

Squareboy vs Bullies is a free ad supported game with only one in app purchase, to remove ads. The game is made with retro pixel art graphics and chiptune music that similar to popular games from the 8-bit and 16-bit eras.
Forum Thread: Squareboy vs Bullies (by Rohan Narang)
---
Stair Surfers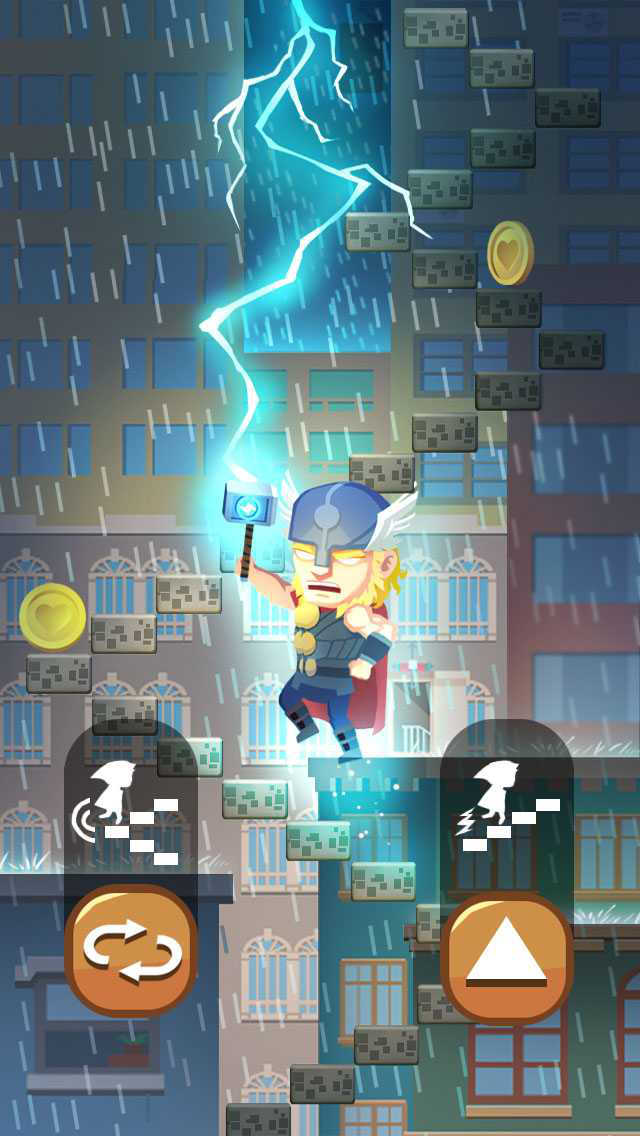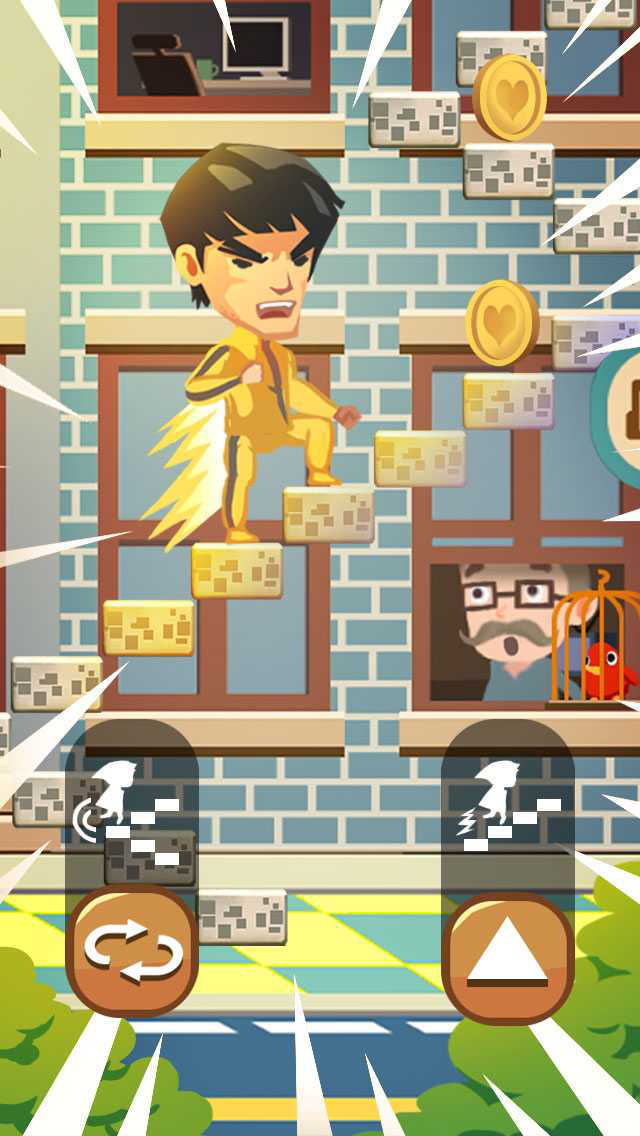 iTunes Description
Simple and attractive game! Controlling character toward the pinnacle of the world non-stop climbing the ladder. Climbing and turning, the game only have two movements, seemingly simple, practical otherwise, is the test of the reaction . Within the duration of the game is more and more tightly. An inattentive act may fall, causing the game to fail. Get to climb higher and get more points!

Climbing process can collect gold coins, gold coins can be used to unlock new characters, scenes, cute pets. These roles and pets all equipped with special skills, and cute. Players can receive a gift box within a certain time, do not get open quotas gold, gold can be extracted with a novel small roles and pet. Unique and innovative gameplay, exciting challenge, absolutely give you unexpected hilarious experience.
Forum Thread: Stair Surfers (by Ameng Co.,Ltd.)
---