Well, I think it's time I finally try to become a Hearthstone (Free) Pro. Okay, maybe not, because I lack the dedication, time, and skill, but after reading the Hearthstone Championship Tour announcement, I'm definitely tempted. Blizzard has released the details about what 2016 holds for the Hearthstone Championship Tour, and the news are definitely positive. There are plenty of changes from last year's Tour, and I think they will make the fans and most pros happy. This year we'll have four tournaments – three Season Championships and one Last Call Invitational per region – to help determine who will make it to BlizzCon. This new plan will result in more local champions and, hopefully, more cool stories which are what more often than not get fans invested in an esport.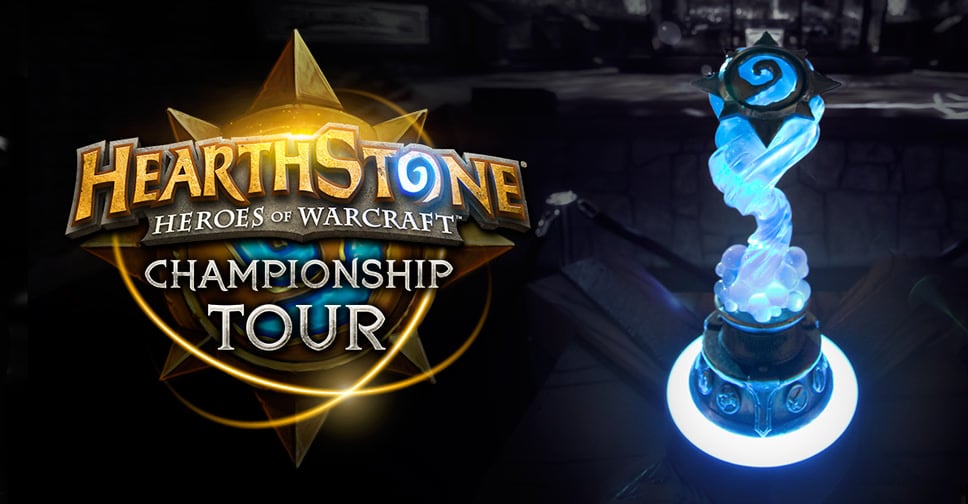 Another big change is that invited players will no longer have instant buyes in Hearthstone Majors (although they'll have their spots reserved) but will start in the same round as all open players. This is done to ensure a more even playing field, and I think it should allow for more upsets and, again, more cool stories of underdogs making it through to the later rounds.Stories are what make tournaments exciting, so the more possibilities for unpredictable results the better. I'm curious, of course, to see how the pros will react to this change since it will probably mean more matches per year for them, which can get tiring quickly.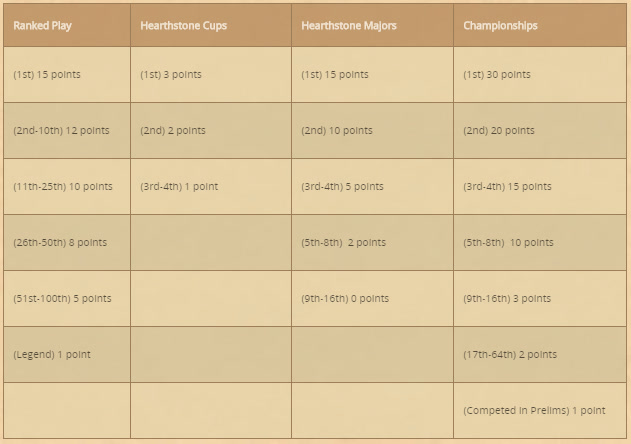 There will also be more onsite events with multiple Fireside Gatherings serving as the setting for the Season Preliminaries leading into the Season Championships. Blizzard hopes that these events will allow more fans to see the pros play live and not just through Twitch. With points decaying after each Championship Season and the Last Call Invitational qualification relying on total accumulated points, players will have more opportunities to join the competition at any point. On top of that, point distribution has been rebalanced with top placing players in a given event receiving fewer points than the lower placing players, which is an interesting move. Add to this that every player that achieved Legend Rank will be getting points, and you can see how different that part of the Tour will be this year.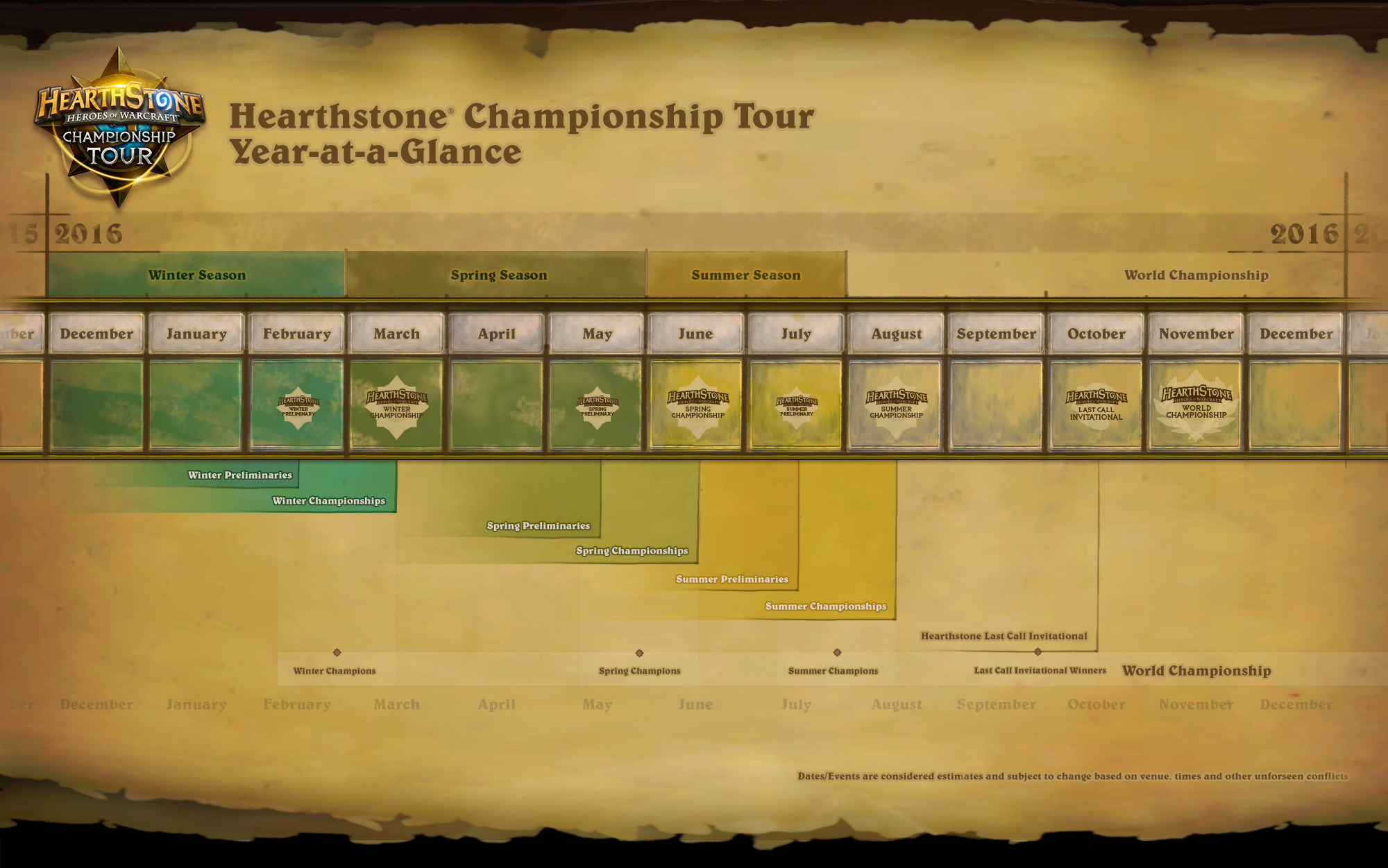 We should also see more flexible match and tournament formats, something asked by fans and pros after the many boring matches the Conquest format brought about last year. Blizzard will iterate and improve on the match format from each Championship Season to the next and encourage other event organizers to be creative with their formats. I hope that this means we'll see much more interesting tournaments this year that will have fan entertainment as well as player challenge at their core.
And last but not least, in a sign of how big Hearthstone has got, the prize pool of the Hearthstone World Championship has gone from quarter of a million to one million dollars, with a $100,00 prize pool for each of the nine Season Championships in the Americas, Europe, and Asia-Pacific. Not bad at all, I think. So, what do you think of all these changes? Personally, I'm glad that Blizzard is willing to change things around and listen to the various complaints raised by fans and pros alike. Hopefully we'll have a very interesting 2016 Hearthstone Championship Tour.